Kristin Billerbeck Quotes
Top 9 wise famous quotes and sayings by Kristin Billerbeck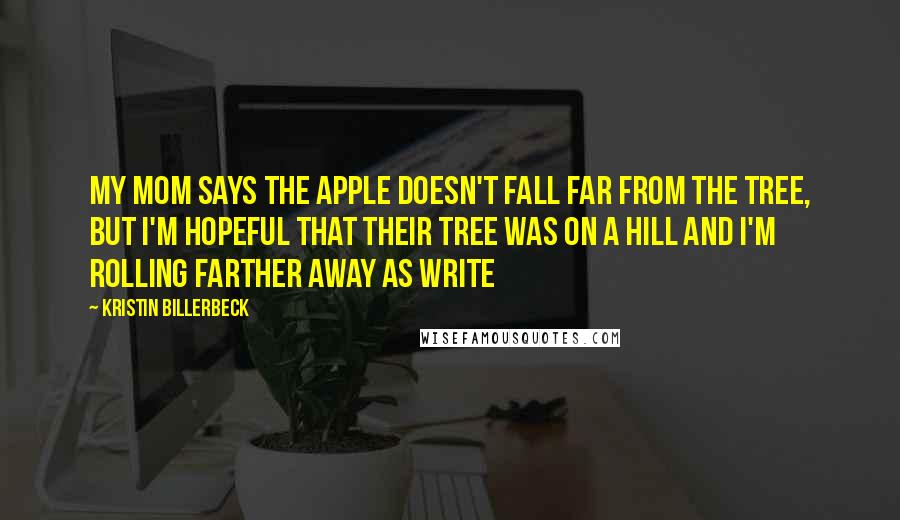 My mom says the apple doesn't fall far from the tree, but I'm hopeful that their tree was on a hill and I'm rolling farther away as write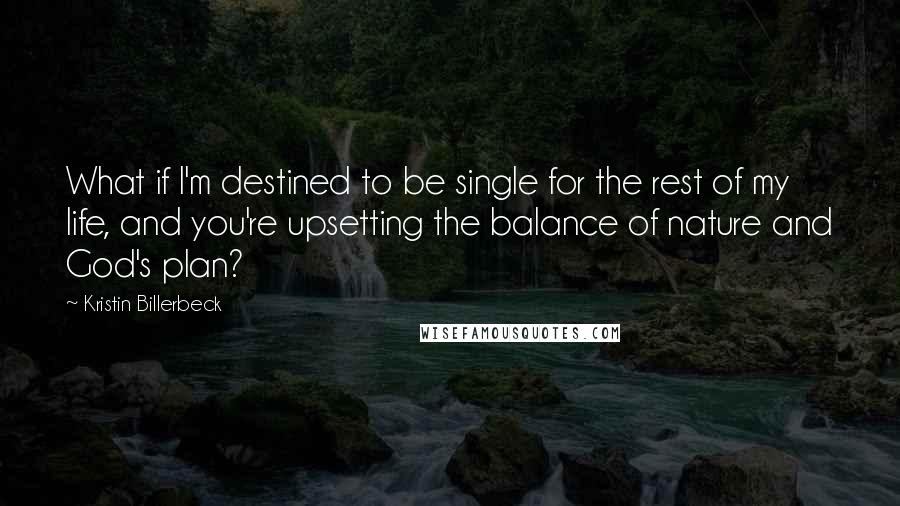 What if I'm destined to be single for the rest of my life, and you're upsetting the balance of nature and God's plan?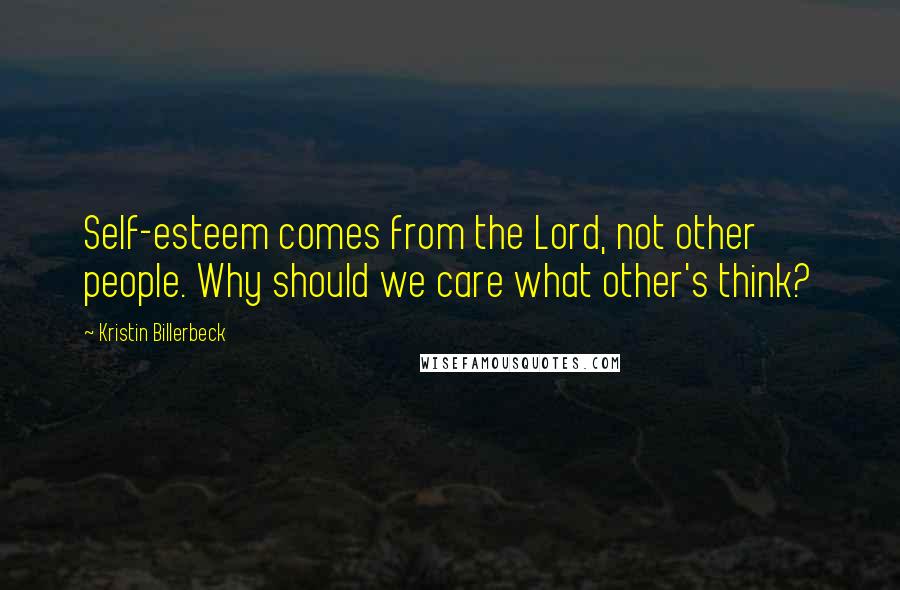 Self-esteem comes from the Lord, not other people. Why should we care what other's think?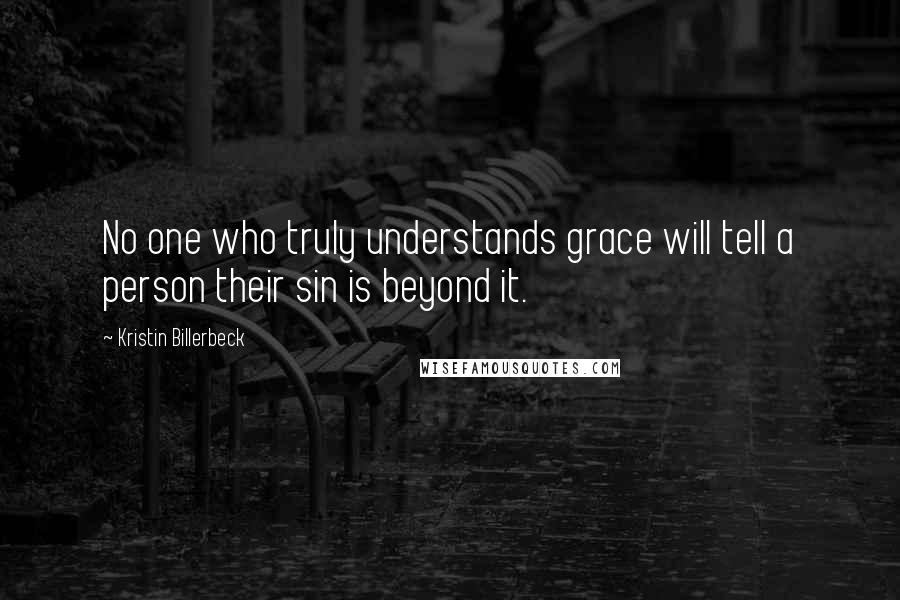 No one who truly understands grace will tell a person their sin is beyond it.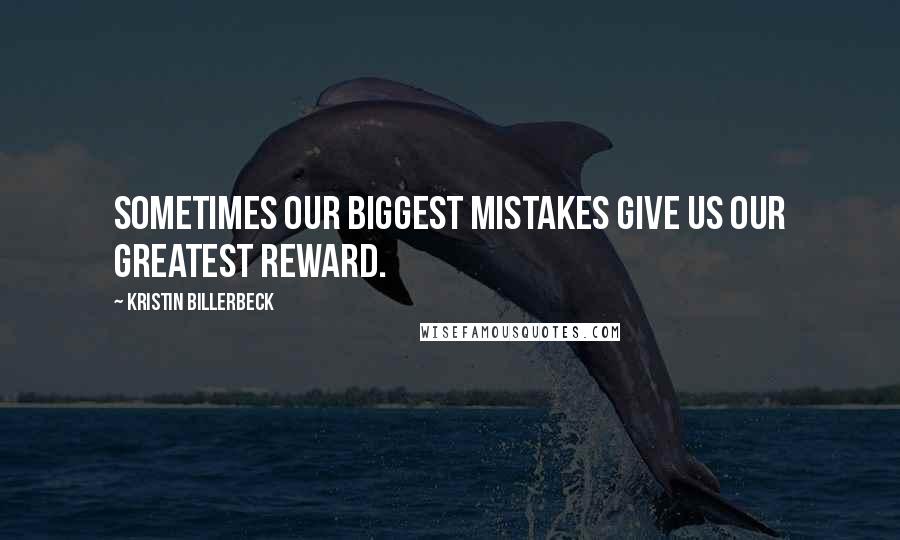 Sometimes our biggest mistakes give us our greatest reward.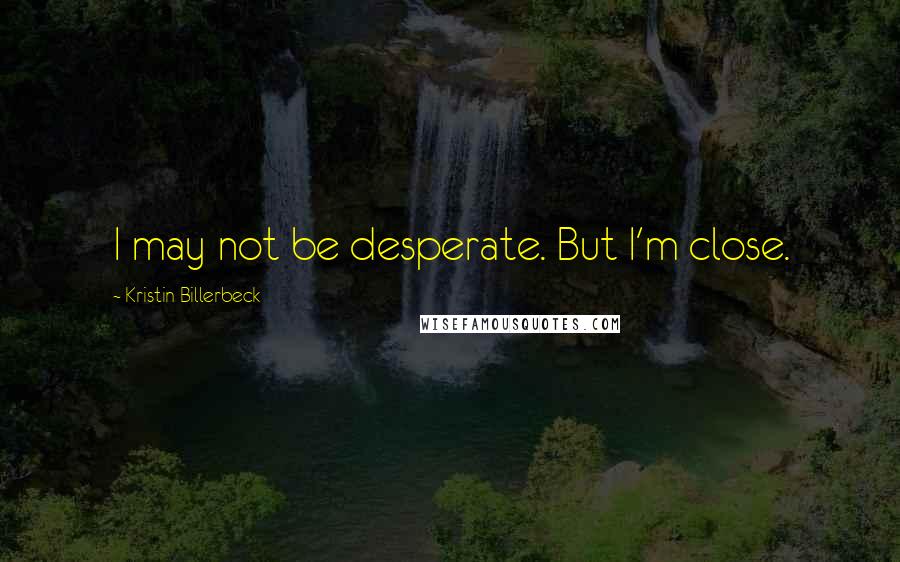 I may not be desperate. But I'm close.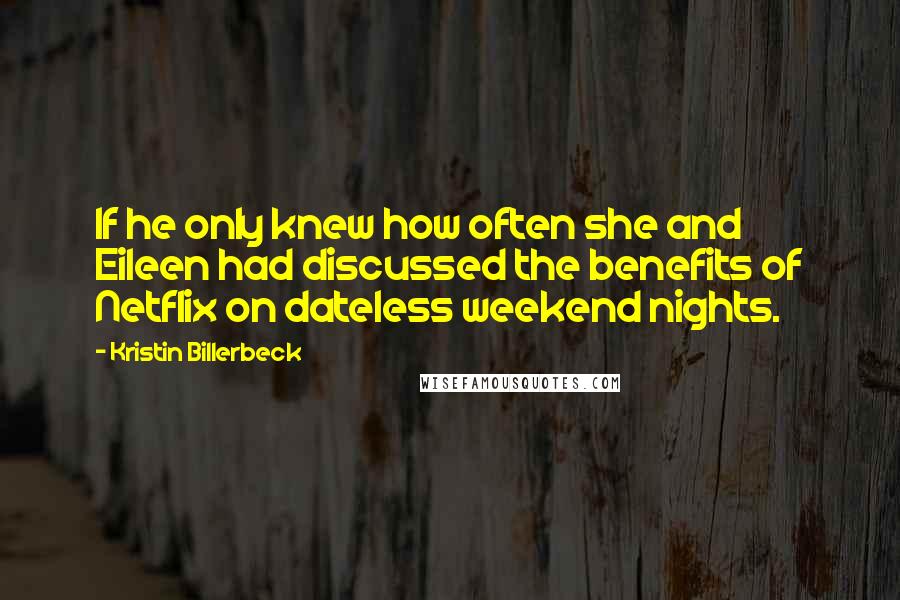 If he only knew how often she and Eileen had discussed the benefits of Netflix on dateless weekend nights.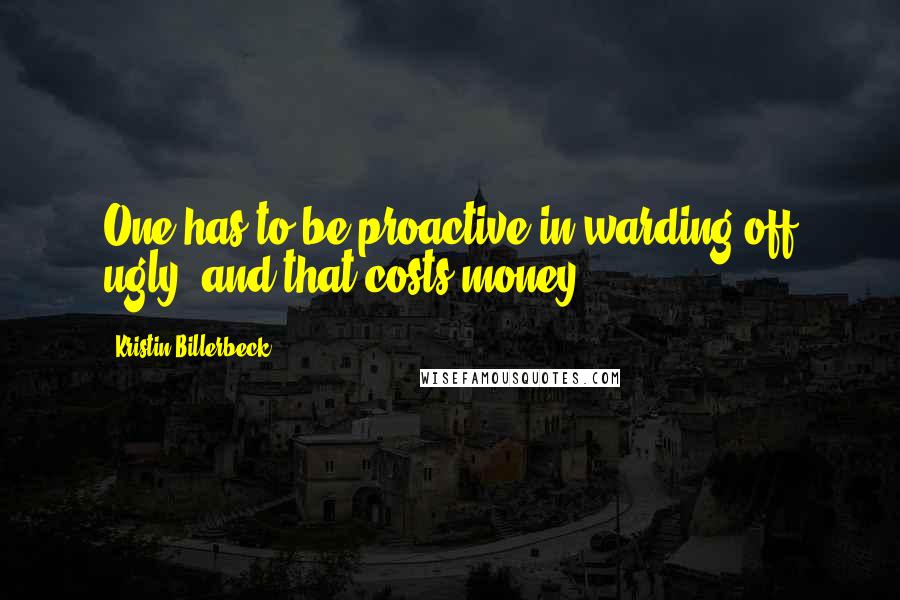 One has to be proactive in warding off ugly, and that costs money.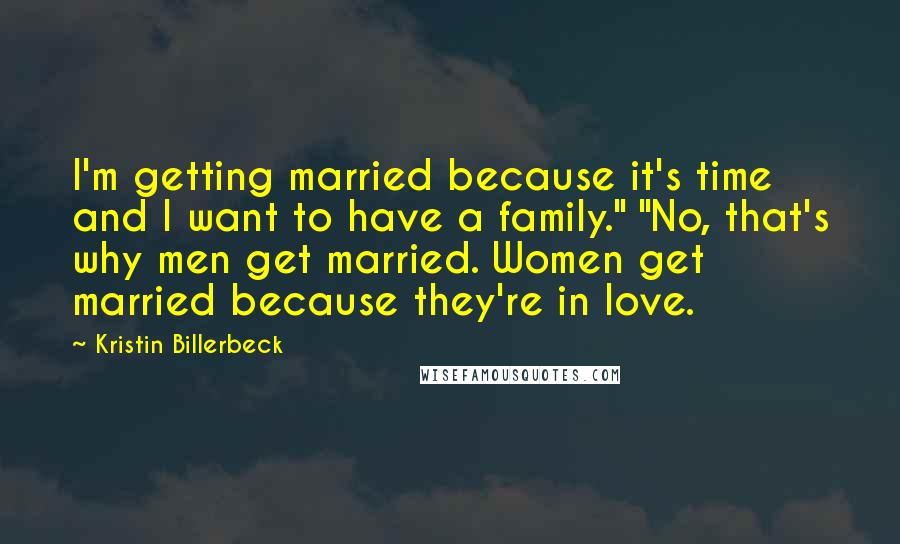 I'm getting married because it's time and I want to have a family." "No, that's why men get married. Women get married because they're in love.