A.M. Sawyer Quotes
Top 12 wise famous quotes and sayings by A.M. Sawyer
A.M. Sawyer Famous Quotes & Sayings
Discover top inspirational quotes from A.M. Sawyer on Wise Famous Quotes.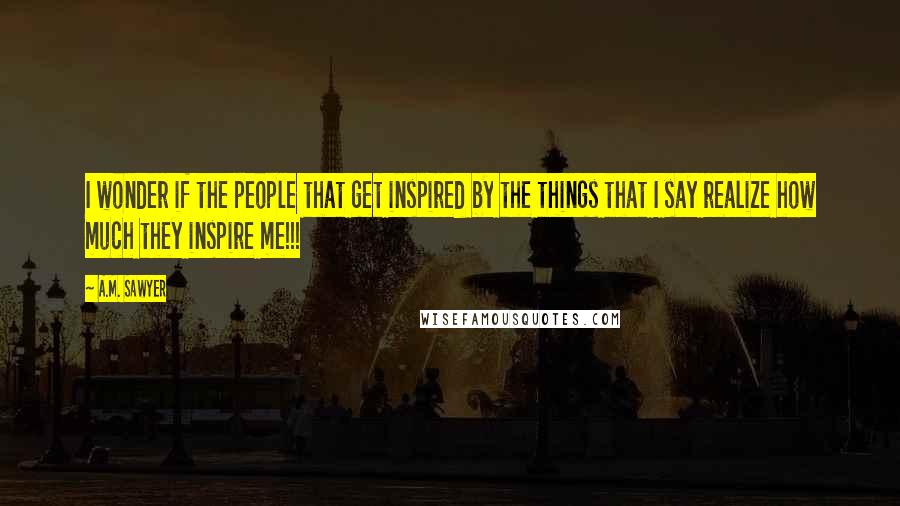 I wonder if the people that get inspired by the things that I say realize how much they inspire me!!!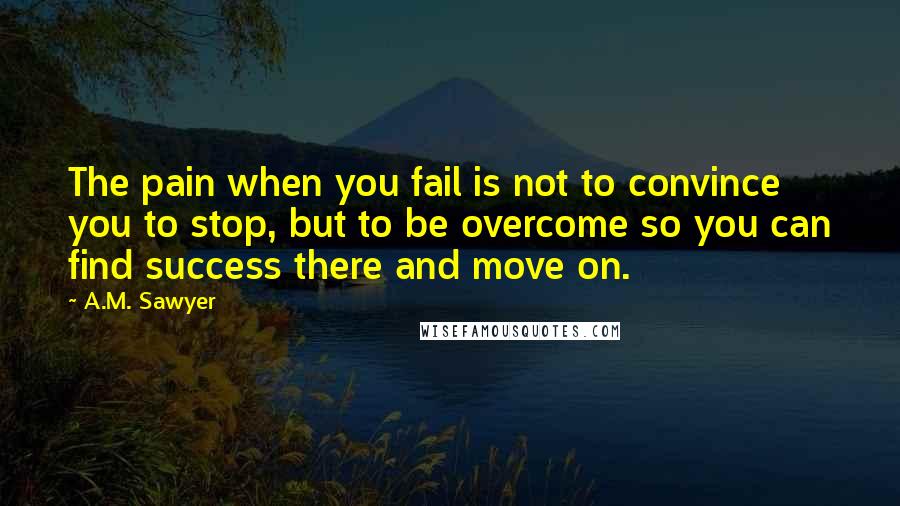 The pain when you fail is not to convince you to stop, but to be overcome so you can find success there and move on.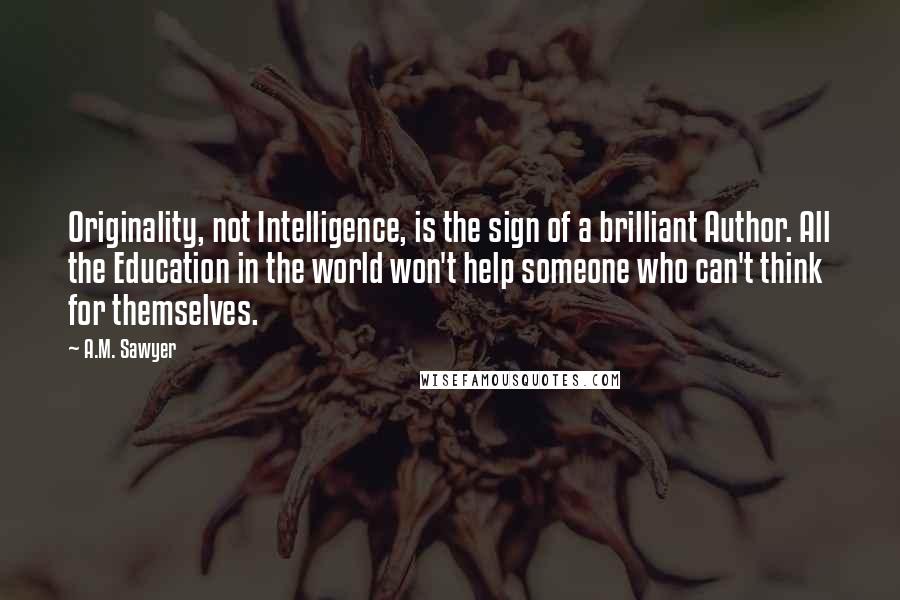 Originality, not Intelligence, is the sign of a brilliant Author. All the Education in the world won't help someone who can't think for themselves.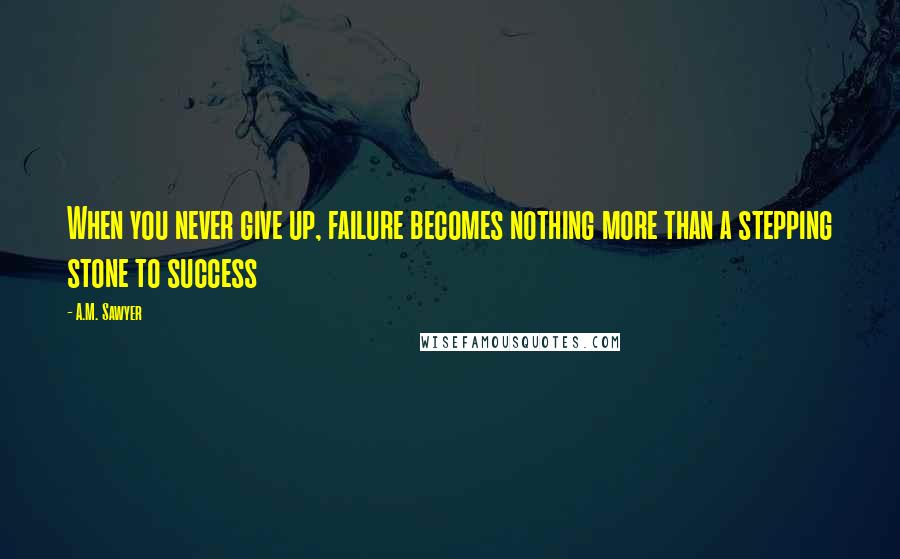 When you never give up, failure becomes nothing more than a stepping stone to success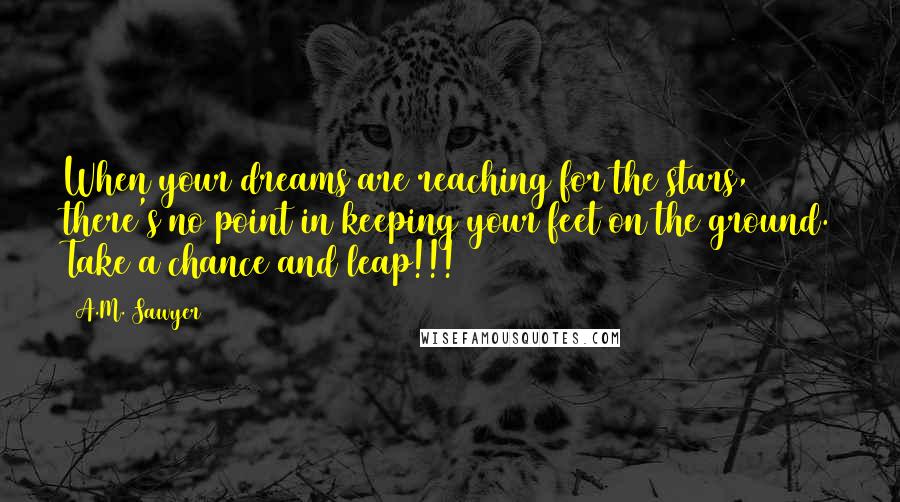 When your dreams are reaching for the stars, there's no point in keeping your feet on the ground. Take a chance and leap!!!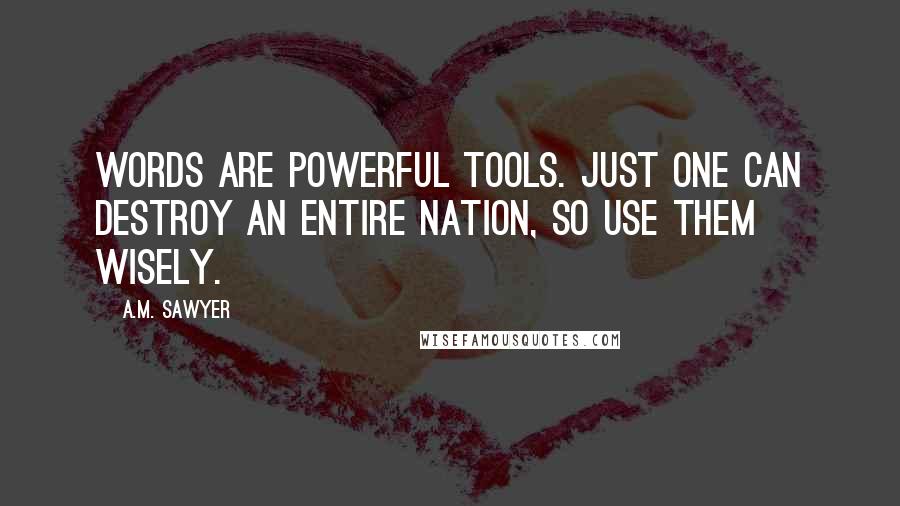 Words are Powerful Tools. Just one can destroy an entire Nation, so use them wisely.
Every time you suffer a negative blow in life, simply turn it into a character for a story, make it pay, and kill it off!!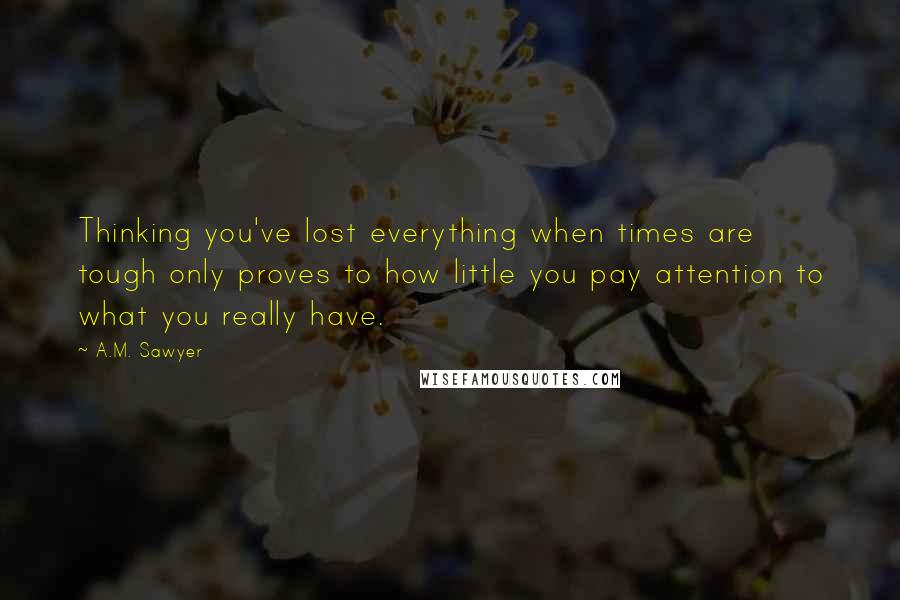 Thinking you've lost everything when times are tough only proves to how little you pay attention to what you really have.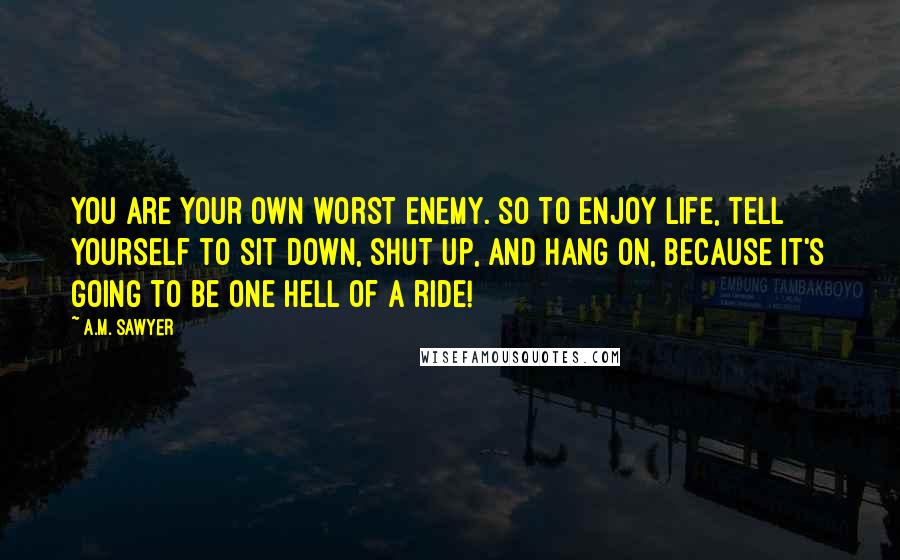 You are your own worst enemy. So to enjoy life, tell yourself to sit down, shut up, and hang on, because it's going to be one Hell of a ride!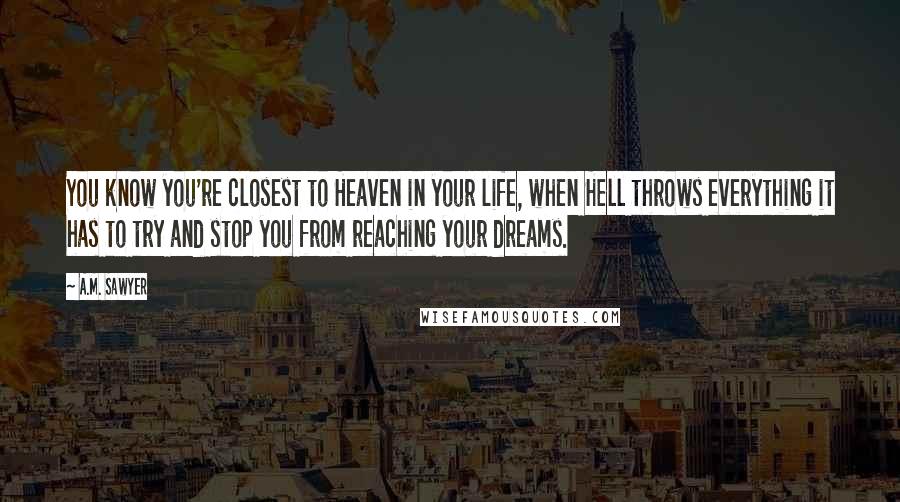 You know you're closest to Heaven in your life, when Hell throws everything it has to try and stop you from reaching your dreams.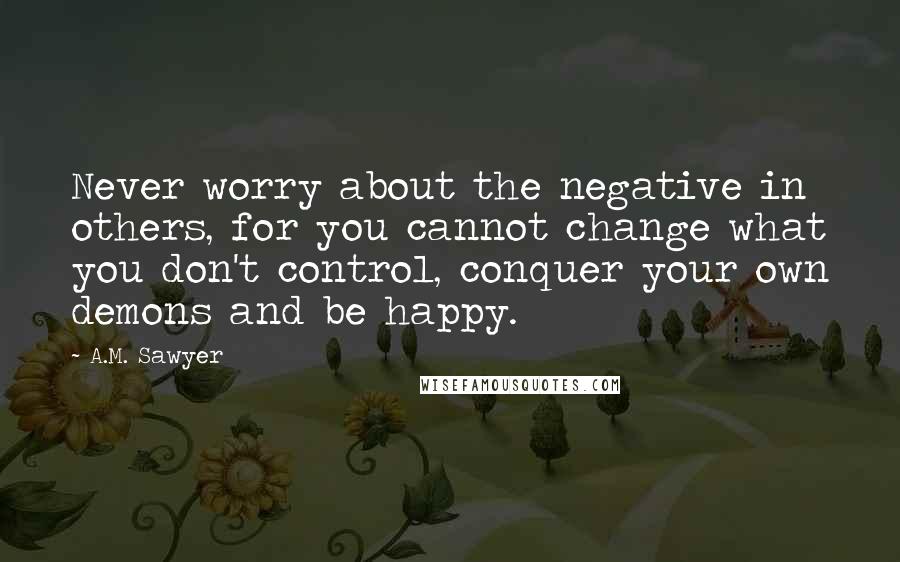 Never worry about the negative in others, for you cannot change what you don't control, conquer your own demons and be happy.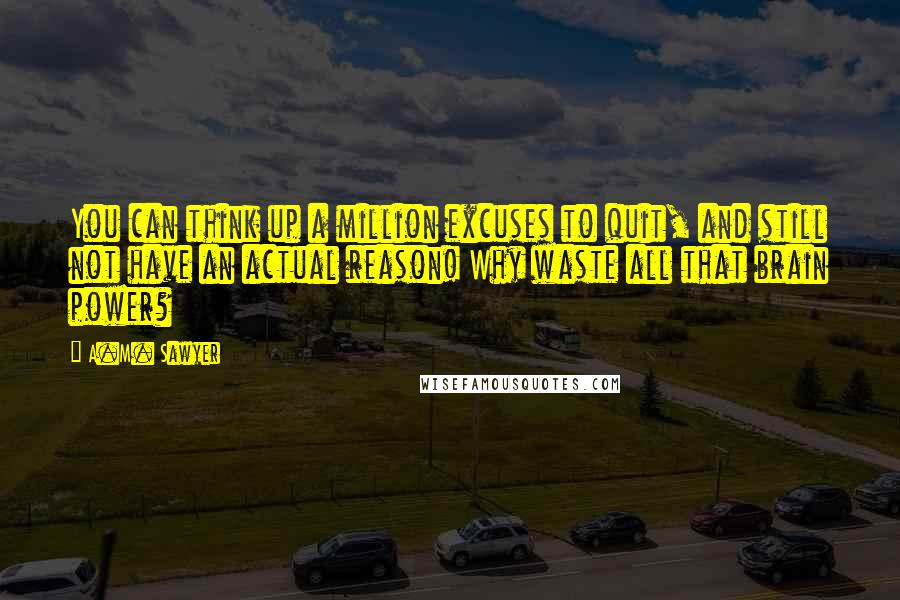 You can think up a million excuses to quit, and still not have an actual reason! Why waste all that brain power?