Kavita Bhupta Ghosh Quotes
Top 4 wise famous quotes and sayings by Kavita Bhupta Ghosh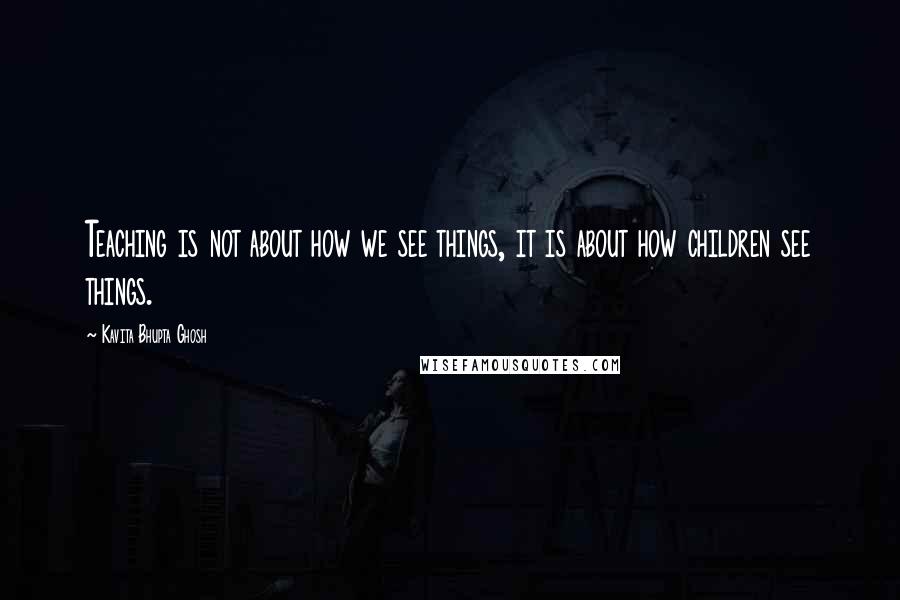 Teaching is not about how we see things, it is about how children see things.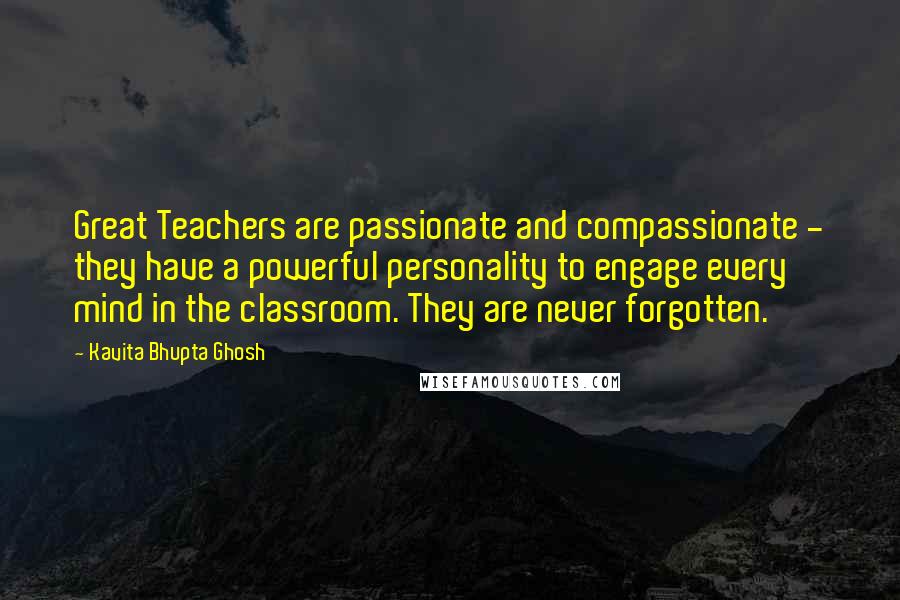 Great Teachers are passionate and compassionate - they have a powerful personality to engage every mind in the classroom. They are never forgotten.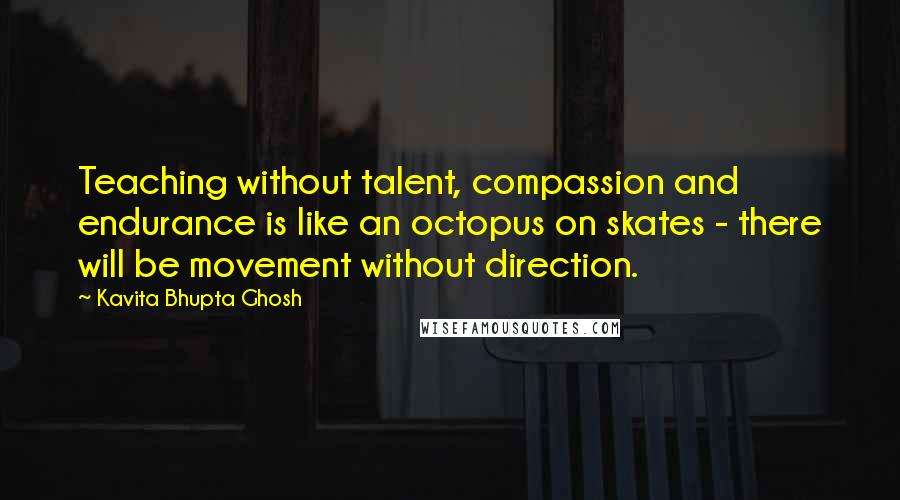 Teaching without talent, compassion and endurance is like an octopus on skates - there will be movement without direction.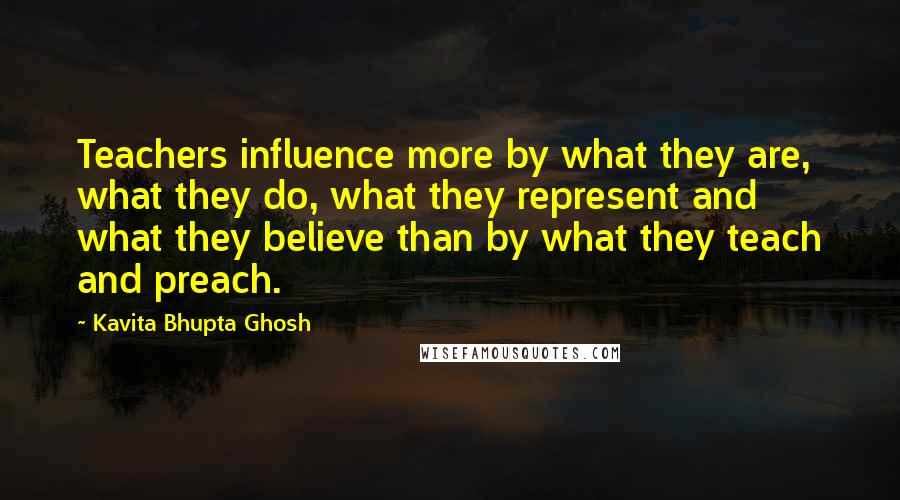 Teachers influence more by what they are, what they do, what they represent and what they believe than by what they teach and preach.