David Blaine Quotes
Top 32 wise famous quotes and sayings by David Blaine
David Blaine Famous Quotes & Sayings
Discover top inspirational quotes from David Blaine on Wise Famous Quotes.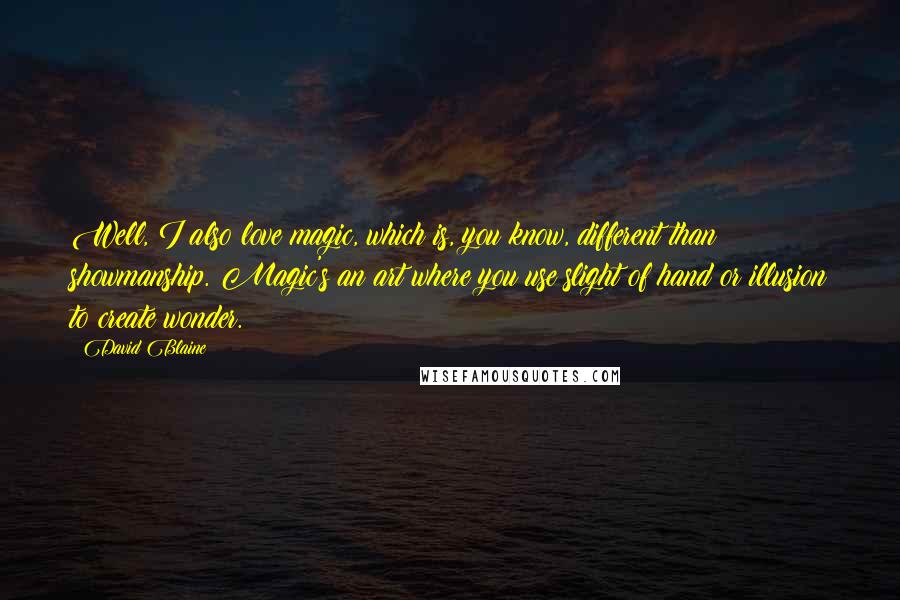 Well, I also love magic, which is, you know, different than showmanship. Magic's an art where you use slight of hand or illusion to create wonder.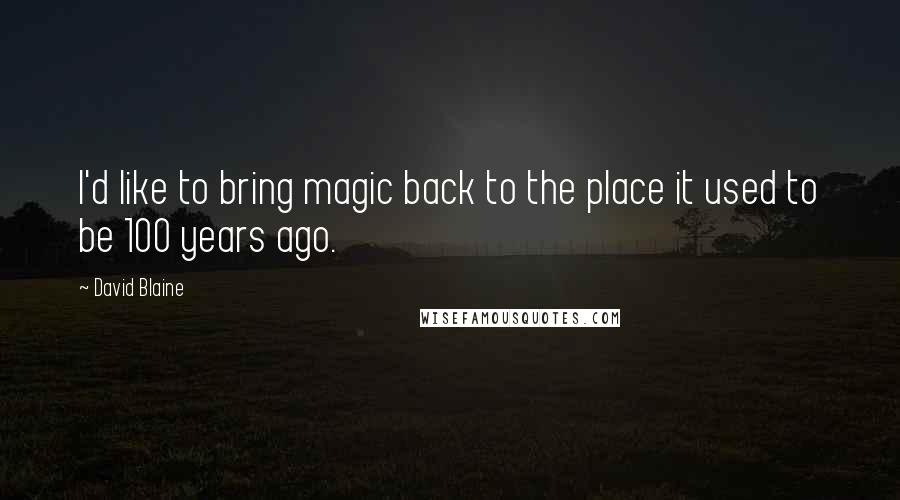 I'd like to bring magic back to the place it used to be 100 years ago.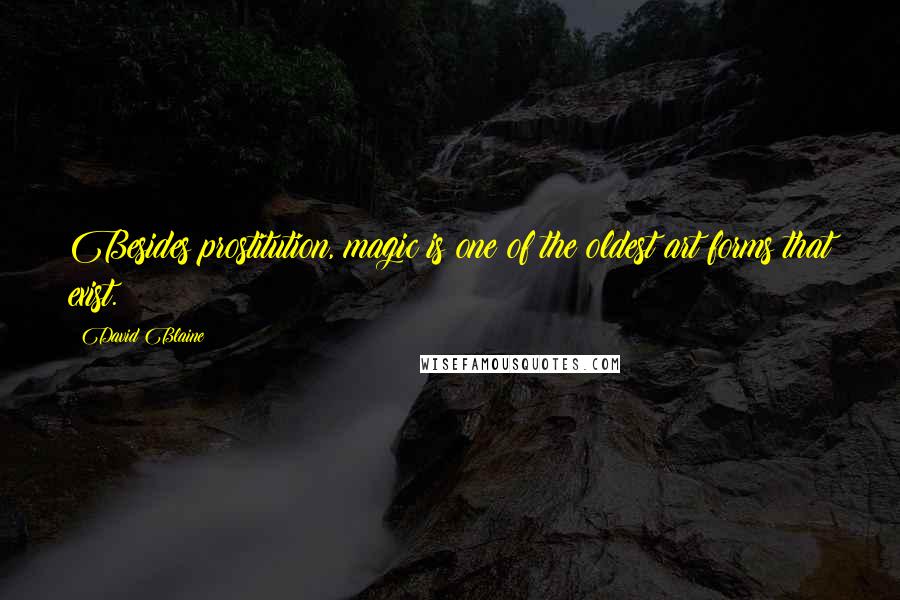 Besides prostitution, magic is one of the oldest art forms that exist.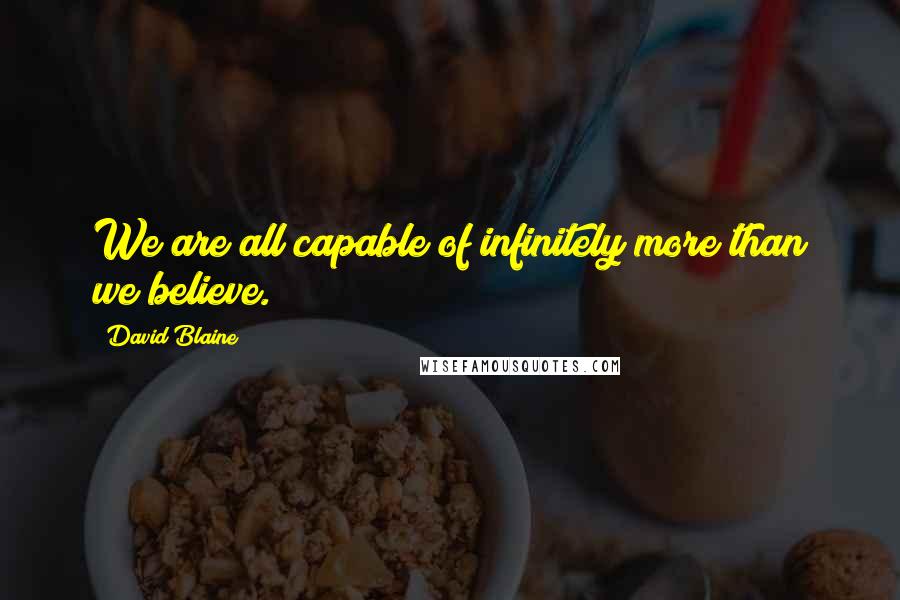 We are all capable of infinitely more than we believe.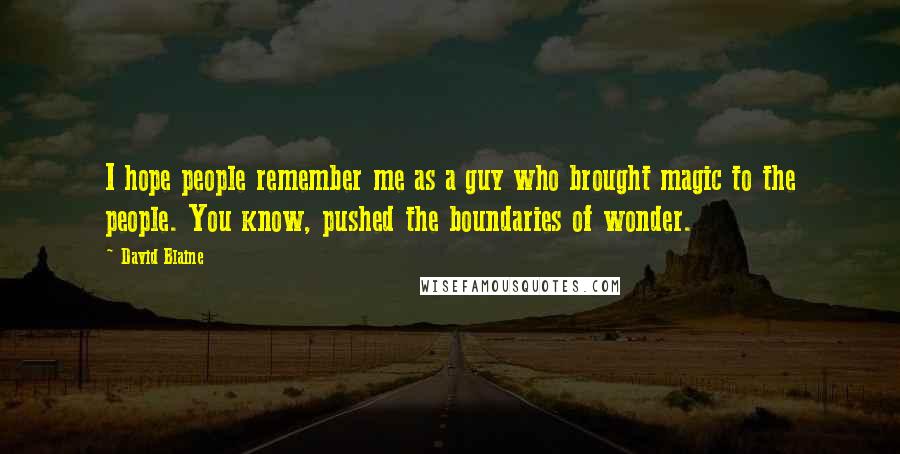 I hope people remember me as a guy who brought magic to the people. You know, pushed the boundaries of wonder.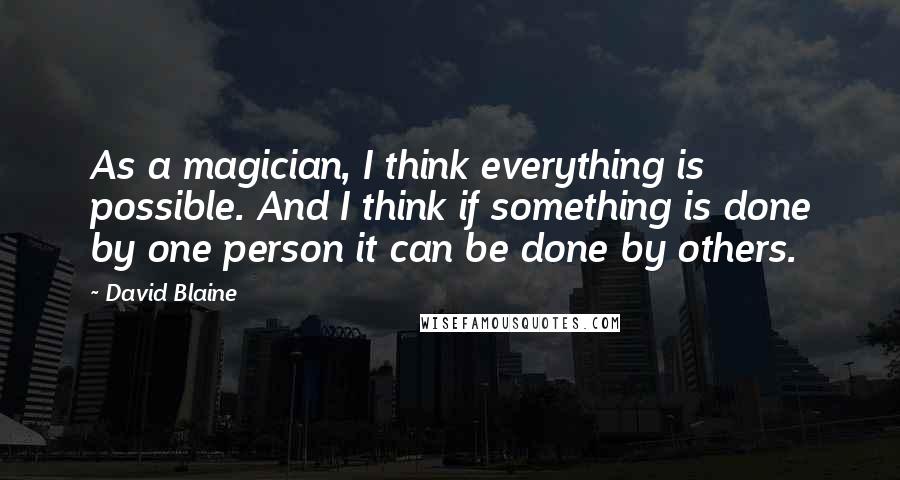 As a magician, I think everything is possible. And I think if something is done by one person it can be done by others.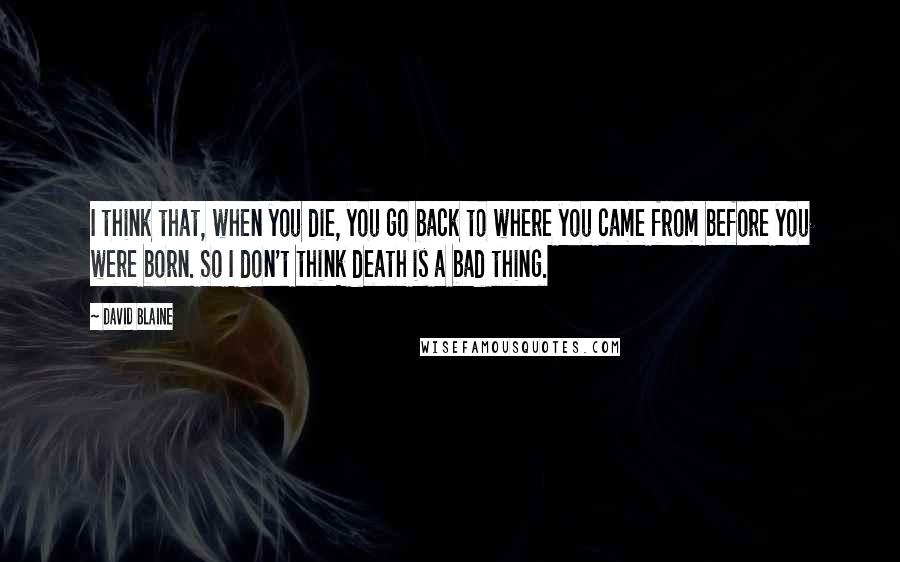 I think that, when you die, you go back to where you came from before you were born. So I don't think death is a bad thing.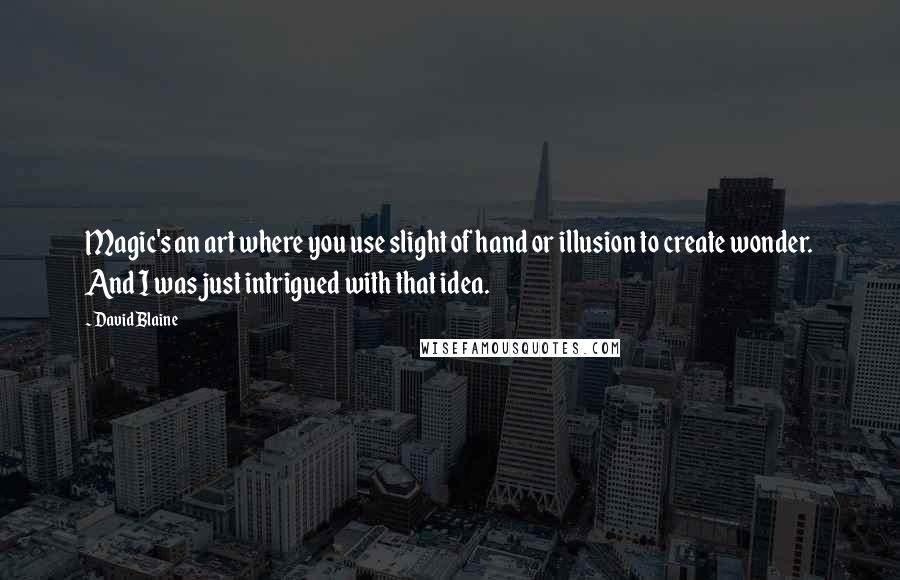 Magic's an art where you use slight of hand or illusion to create wonder. And I was just intrigued with that idea.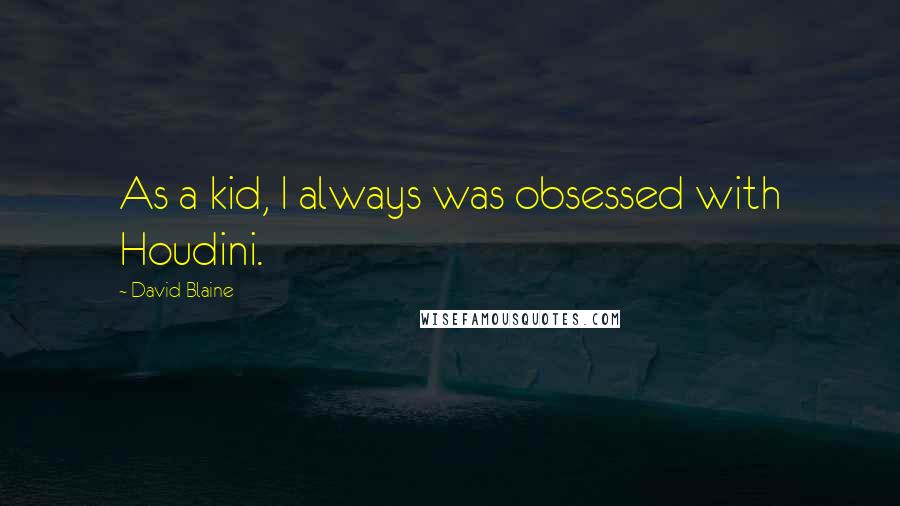 As a kid, I always was obsessed with Houdini.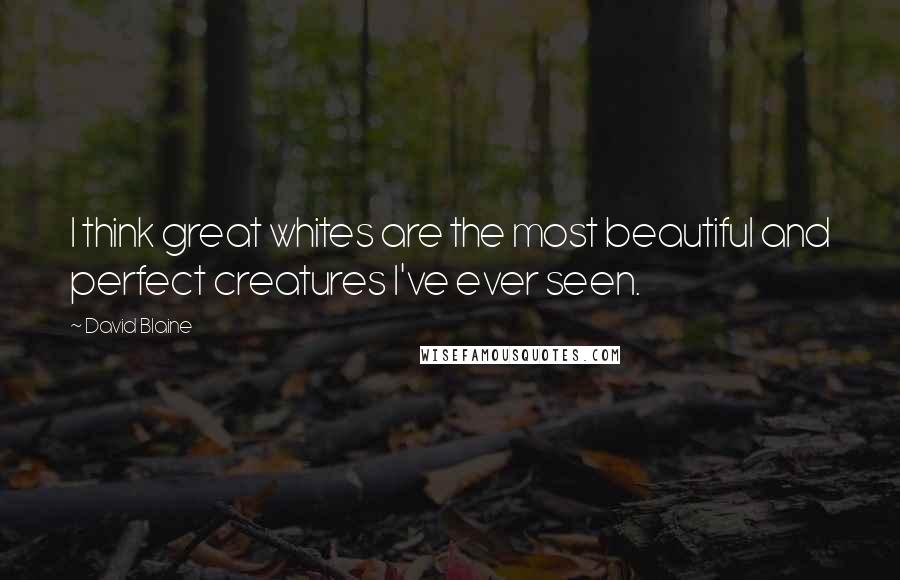 I think great whites are the most beautiful and perfect creatures I've ever seen.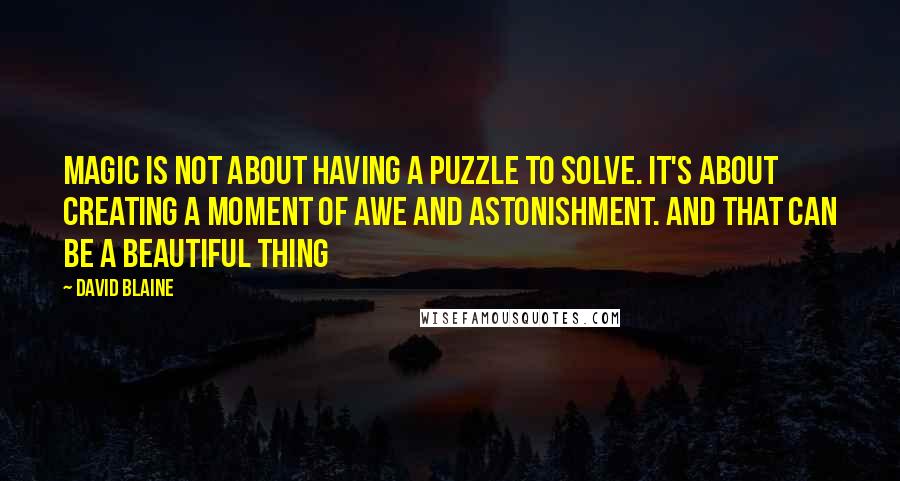 Magic is not about having a puzzle to solve. It's about creating a moment of awe and astonishment. And that can be a beautiful thing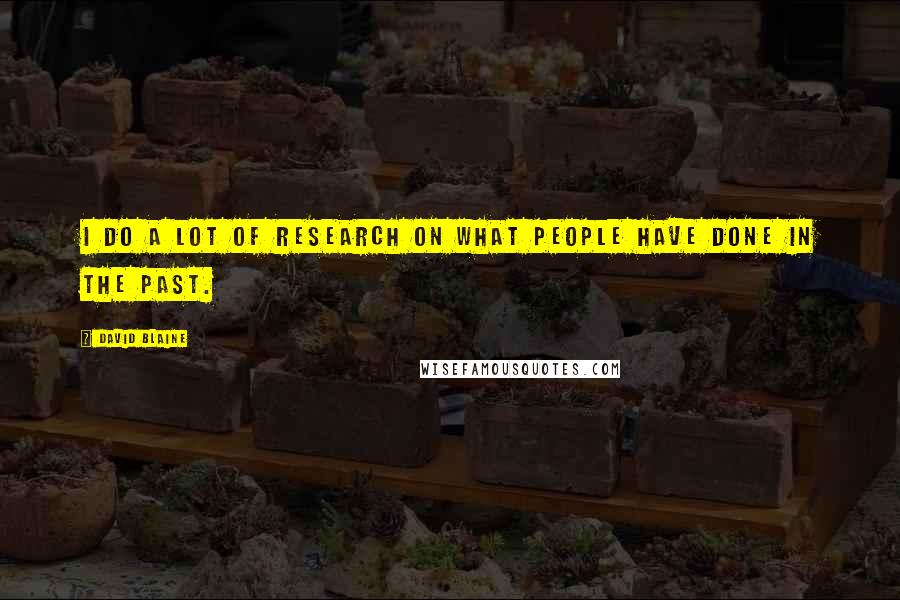 I do a lot of research on what people have done in the past.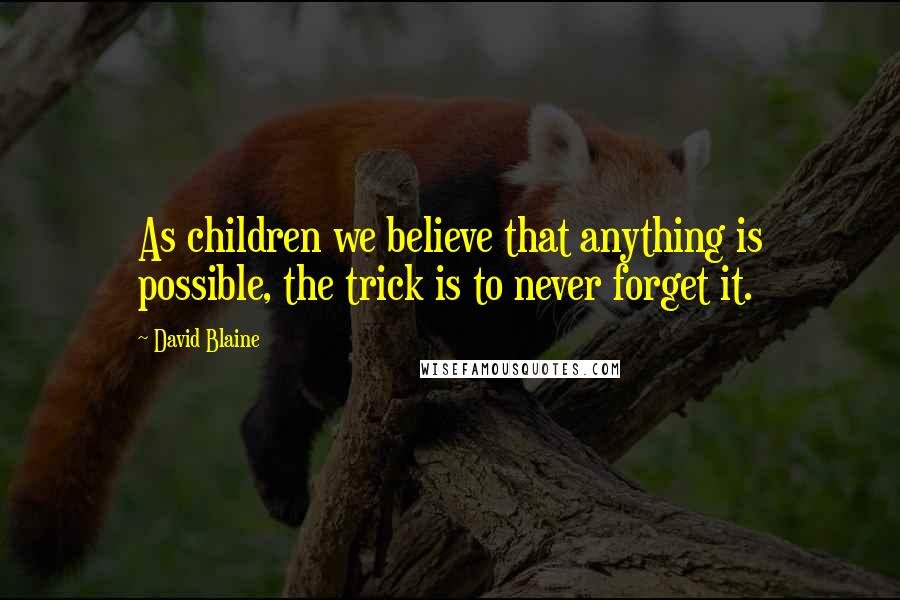 As children we believe that anything is possible, the trick is to never forget it.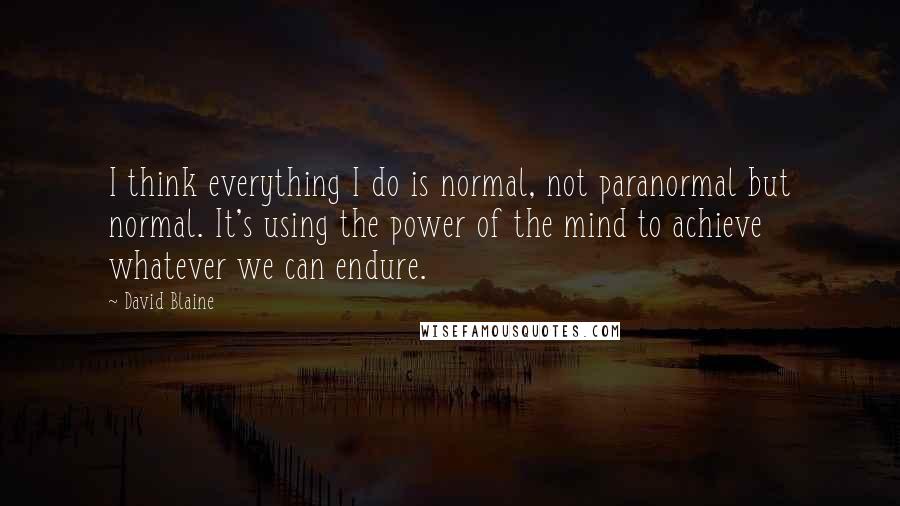 I think everything I do is normal, not paranormal but normal. It's using the power of the mind to achieve whatever we can endure.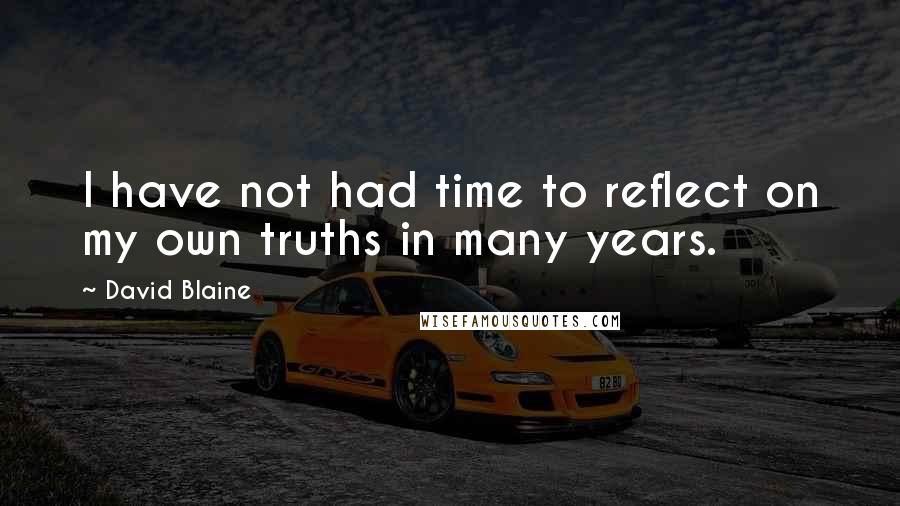 I have not had time to reflect on my own truths in many years.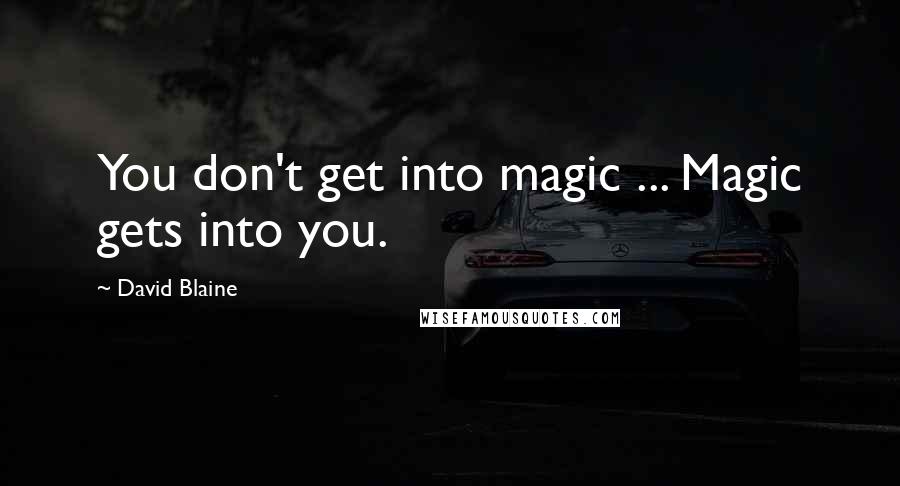 You don't get into magic ... Magic gets into you.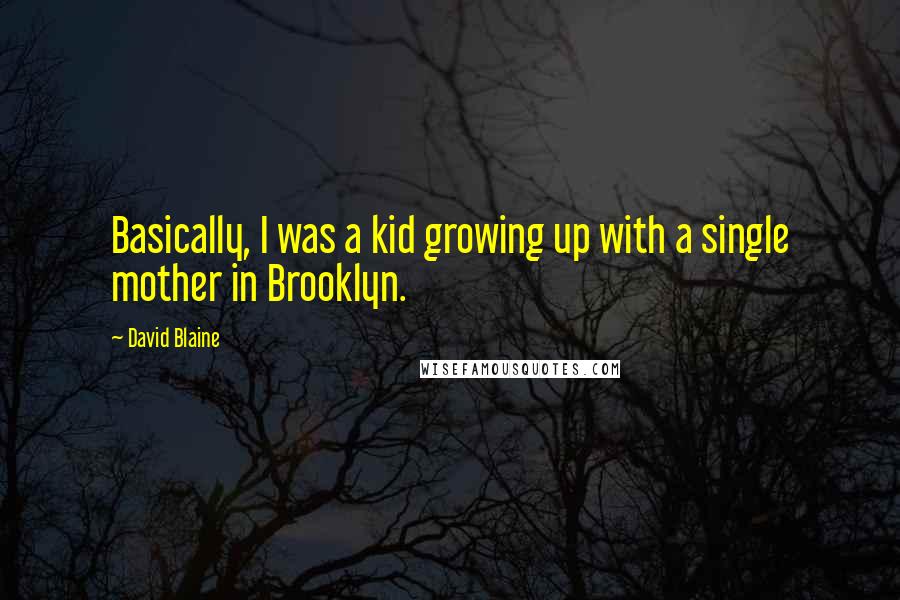 Basically, I was a kid growing up with a single mother in Brooklyn.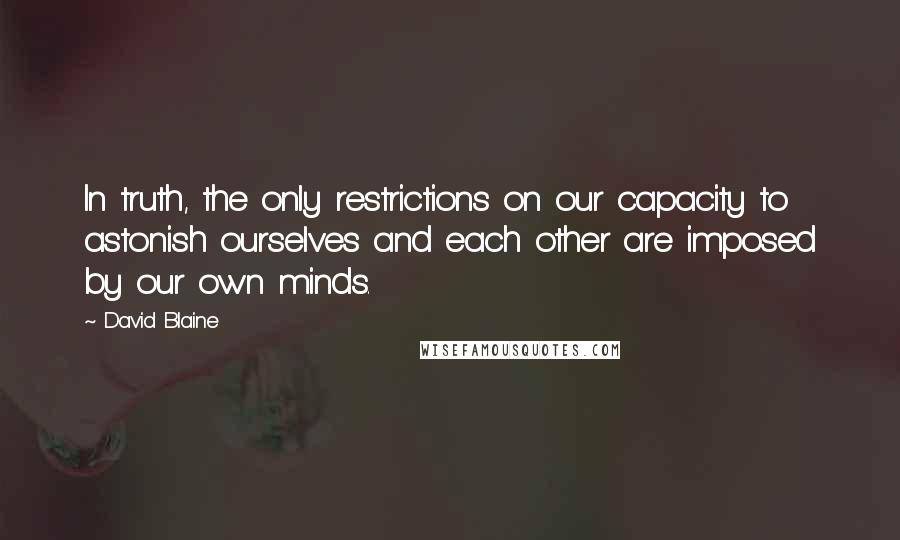 In truth, the only restrictions on our capacity to astonish ourselves and each other are imposed by our own minds.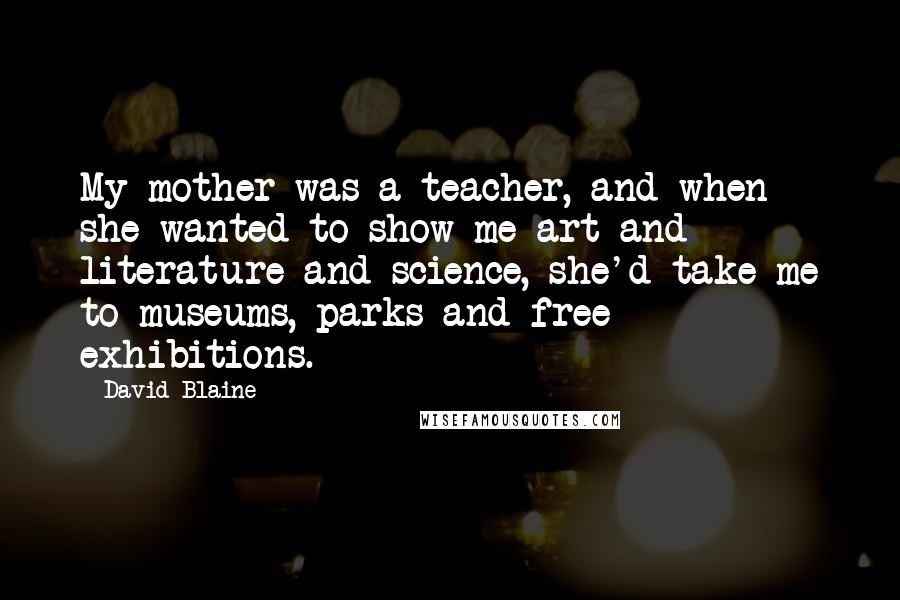 My mother was a teacher, and when she wanted to show me art and literature and science, she'd take me to museums, parks and free exhibitions.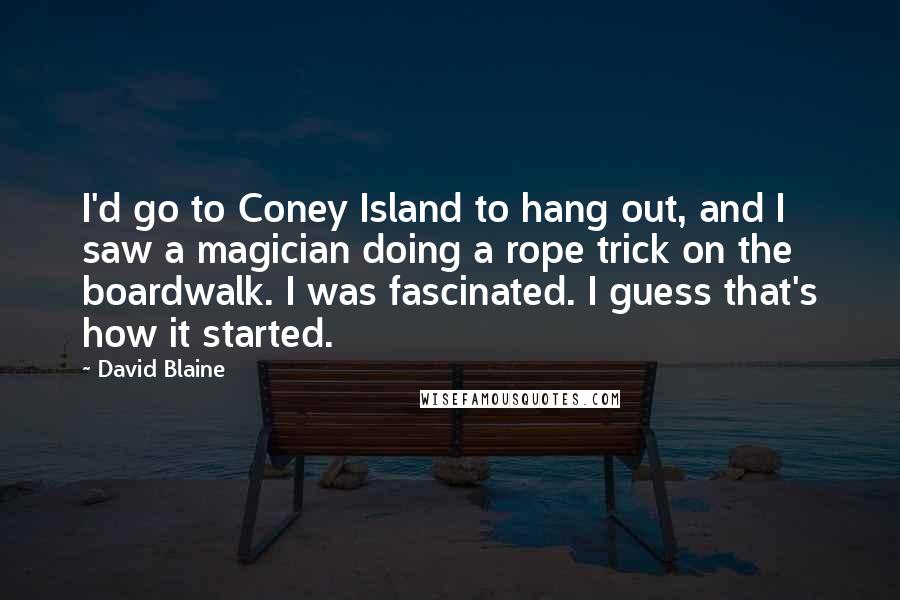 I'd go to Coney Island to hang out, and I saw a magician doing a rope trick on the boardwalk. I was fascinated. I guess that's how it started.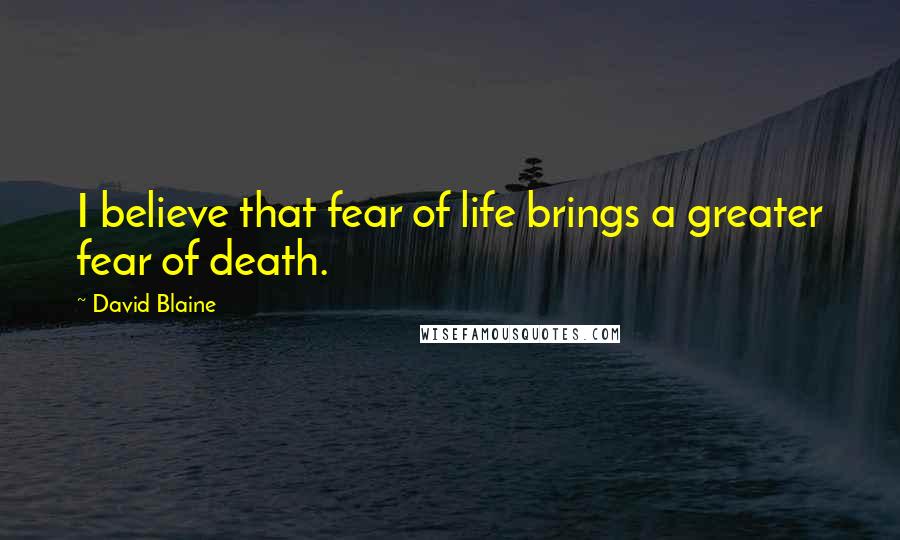 I believe that fear of life brings a greater fear of death.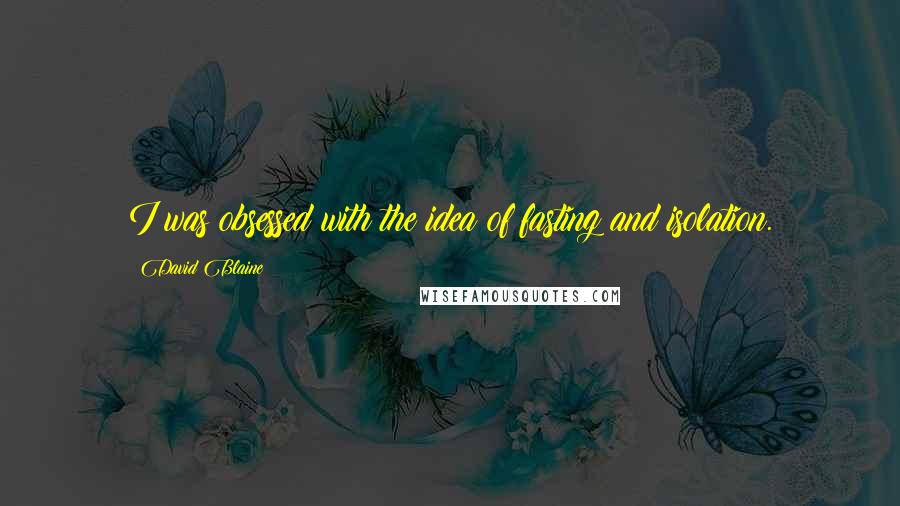 I was obsessed with the idea of fasting and isolation.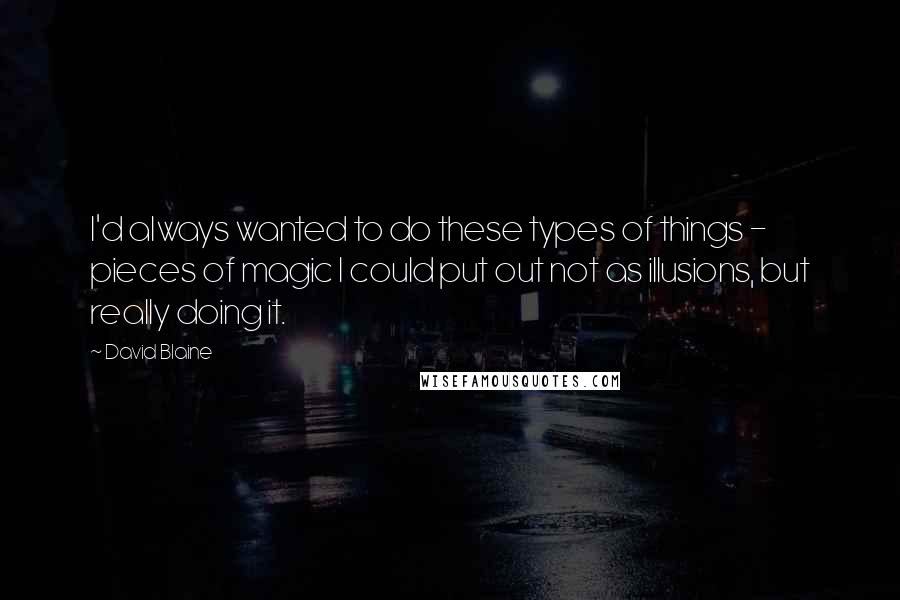 I'd always wanted to do these types of things - pieces of magic I could put out not as illusions, but really doing it.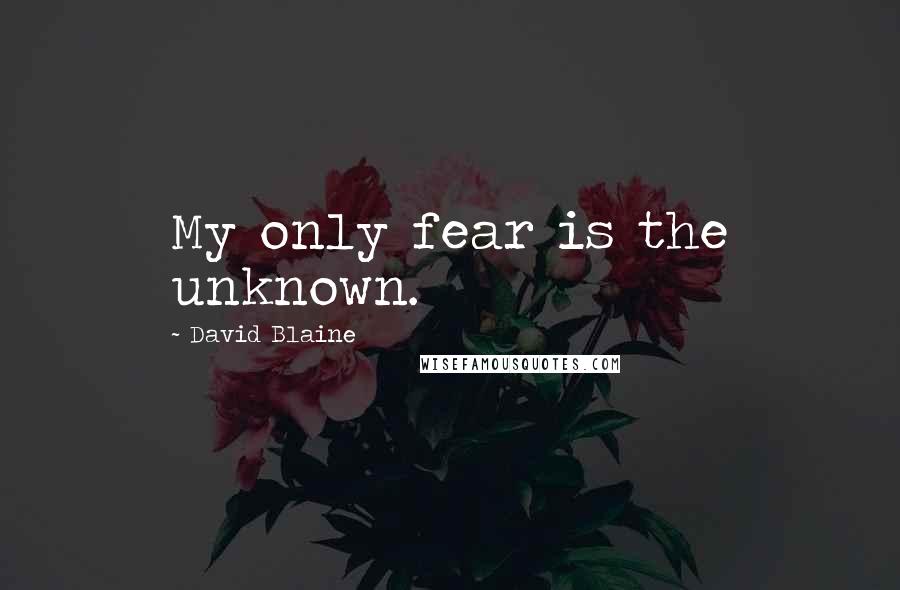 My only fear is the unknown.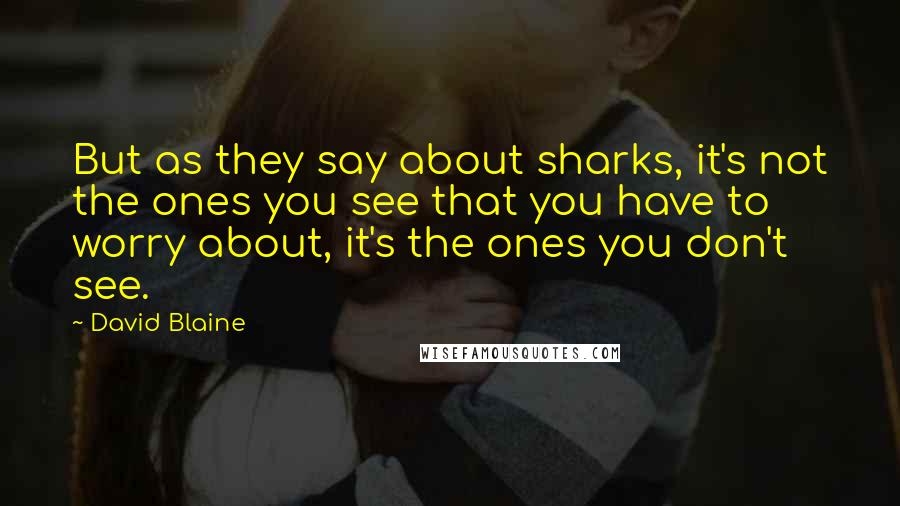 But as they say about sharks, it's not the ones you see that you have to worry about, it's the ones you don't see.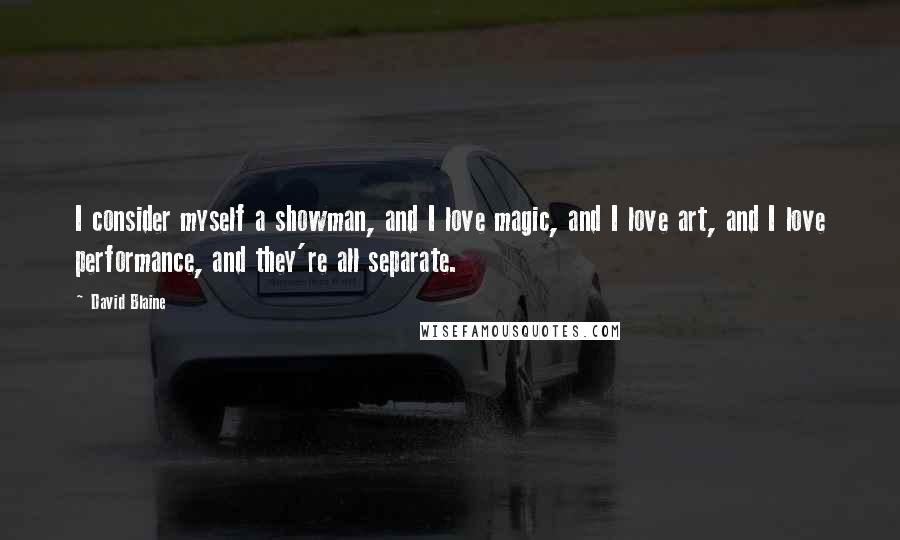 I consider myself a showman, and I love magic, and I love art, and I love performance, and they're all separate.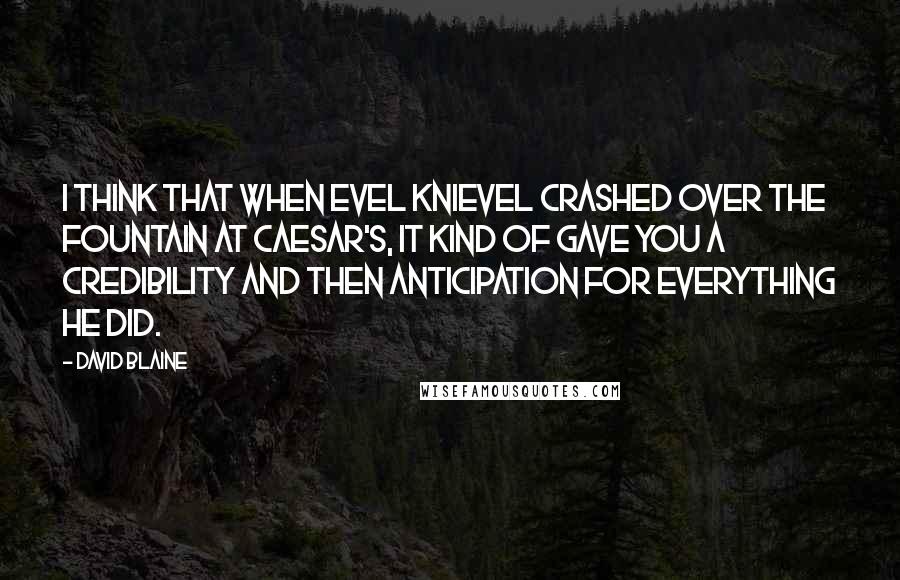 I think that when Evel Knievel crashed over the fountain at Caesar's, it kind of gave you a credibility and then anticipation for everything he did.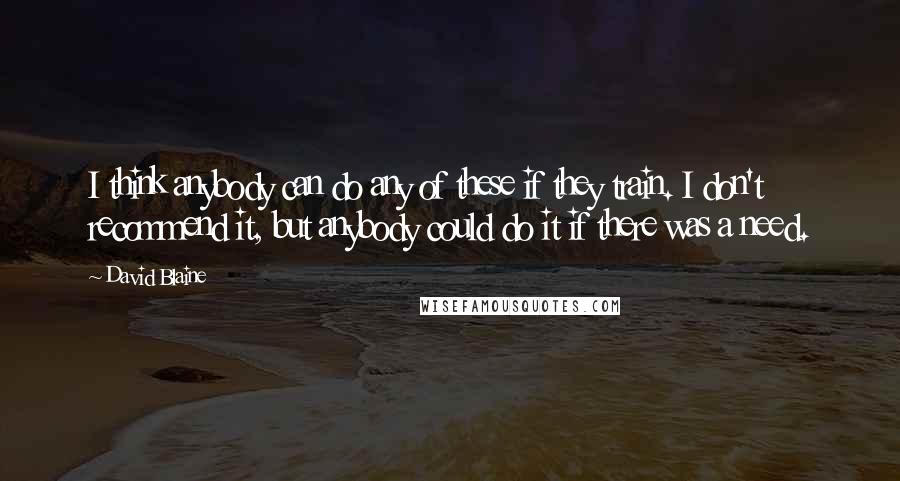 I think anybody can do any of these if they train. I don't recommend it, but anybody could do it if there was a need.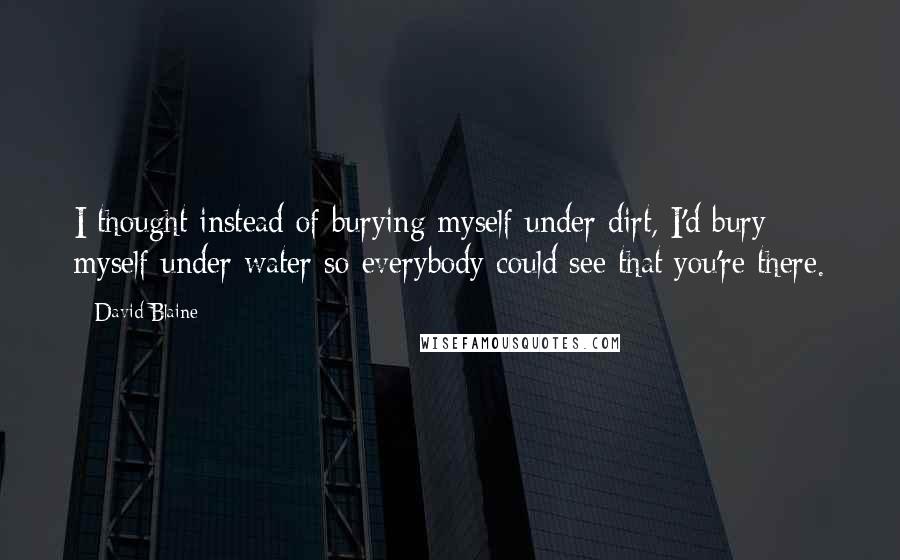 I thought instead of burying myself under dirt, I'd bury myself under water so everybody could see that you're there.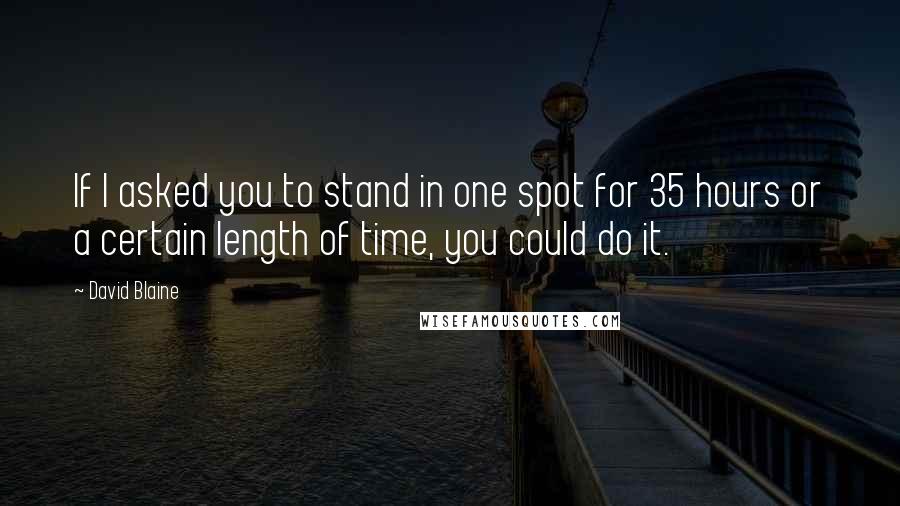 If I asked you to stand in one spot for 35 hours or a certain length of time, you could do it.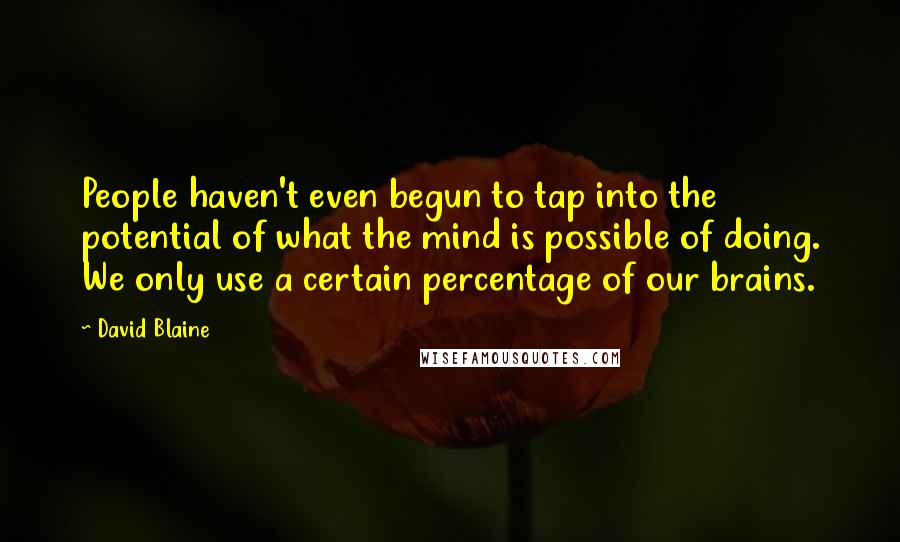 People haven't even begun to tap into the potential of what the mind is possible of doing. We only use a certain percentage of our brains.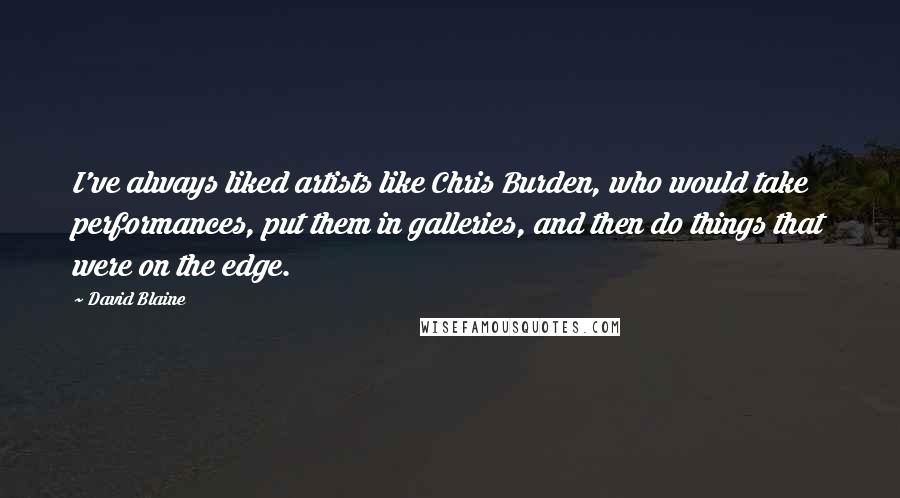 I've always liked artists like Chris Burden, who would take performances, put them in galleries, and then do things that were on the edge.