K. Webster Quotes
Top 38 wise famous quotes and sayings by K. Webster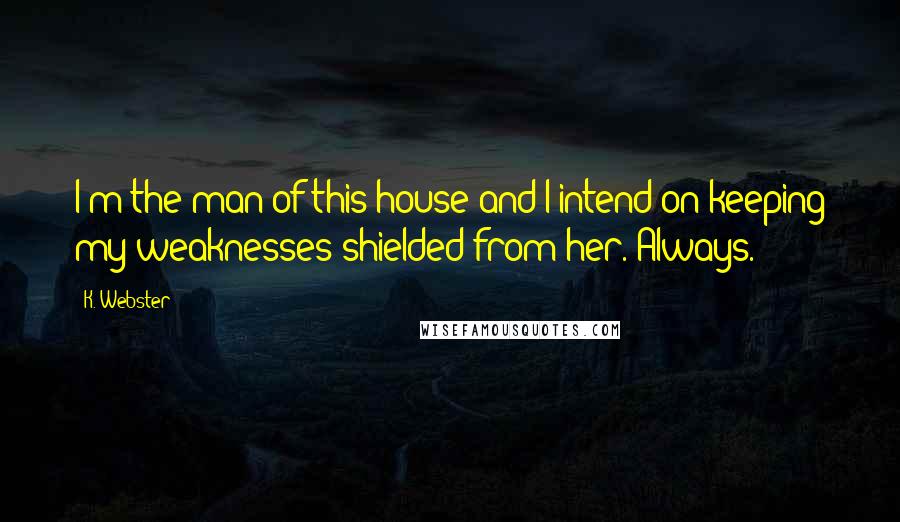 I'm the man of this house and I intend on keeping my weaknesses shielded from her. Always.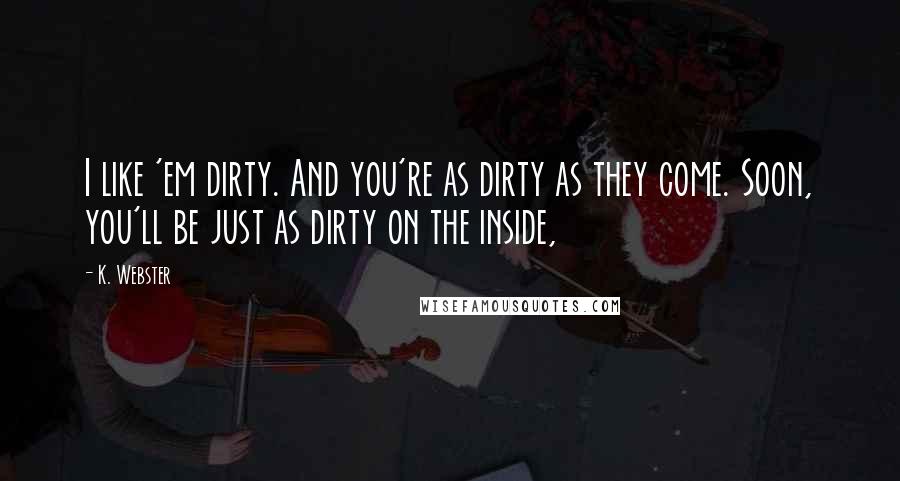 I like 'em dirty. And you're as dirty as they come. Soon, you'll be just as dirty on the inside,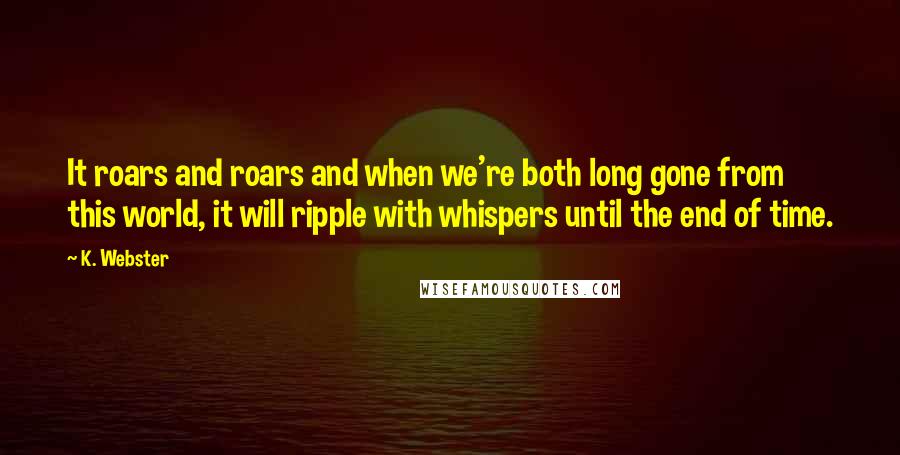 It roars and roars and when we're both long gone from this world, it will ripple with whispers until the end of time.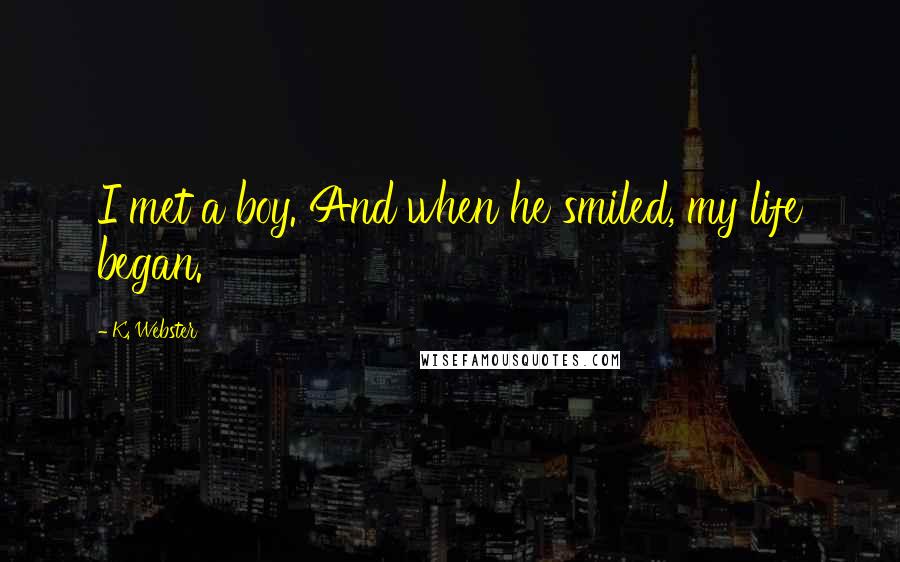 I met a boy. And when he smiled, my life began.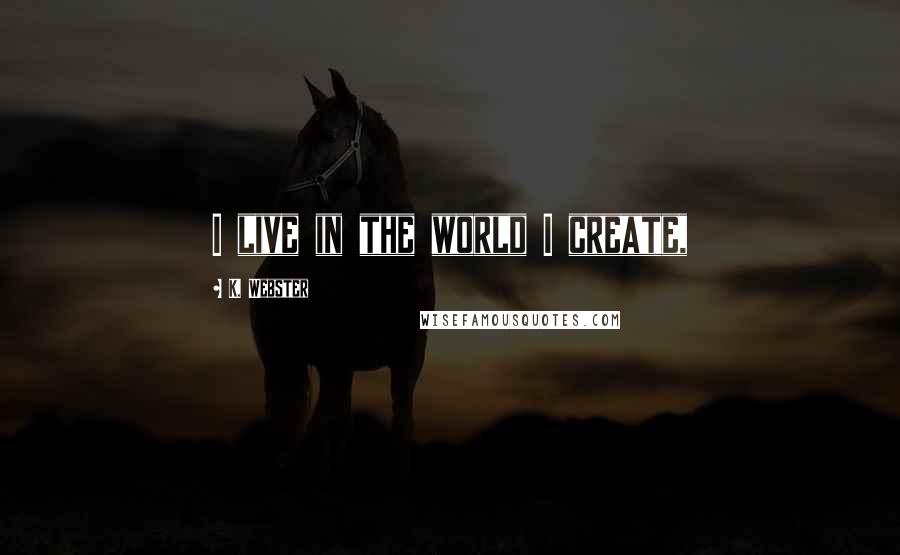 I live in the world I create,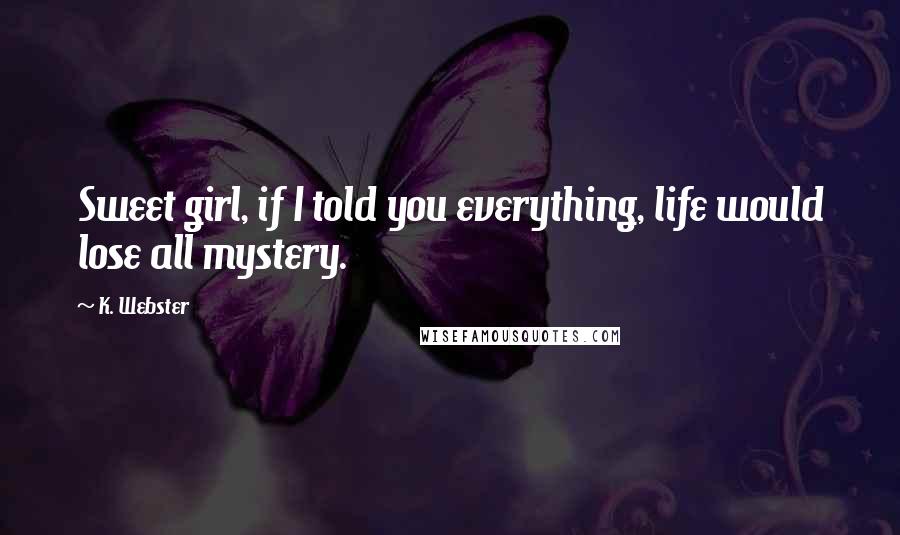 Sweet girl, if I told you everything, life would lose all mystery.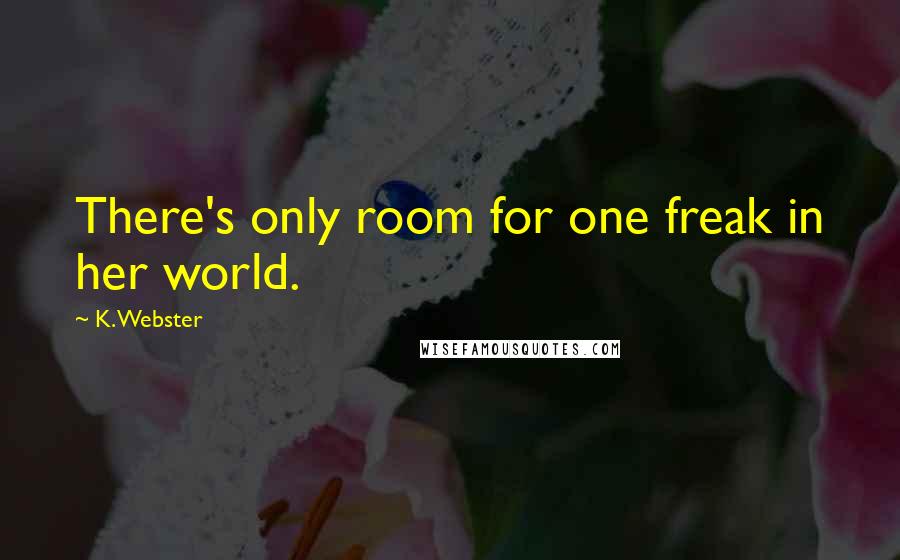 There's only room for one freak in her world.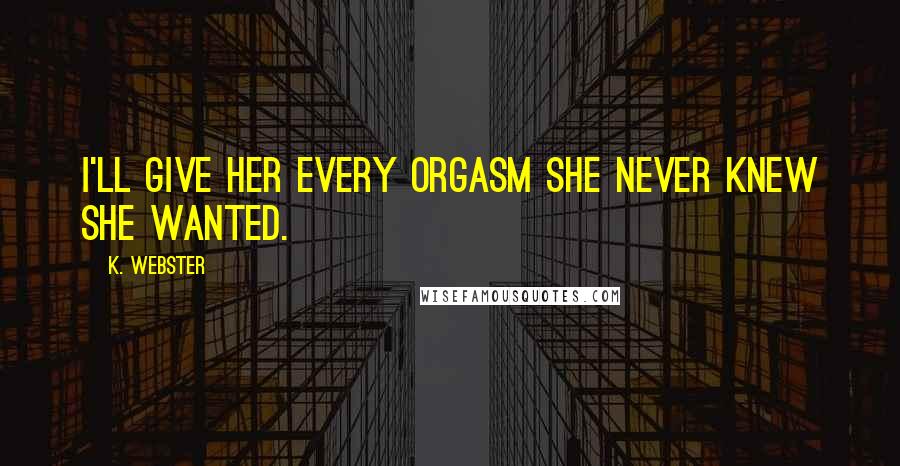 I'll give her every orgasm she never knew she wanted.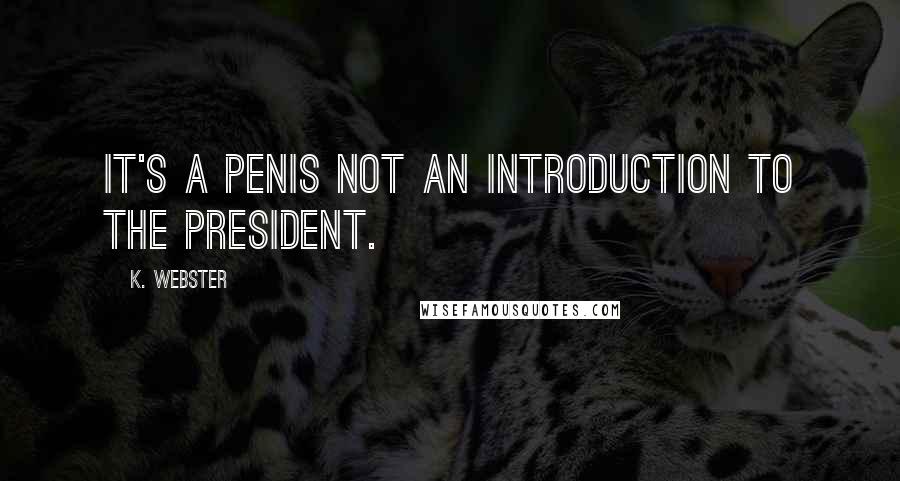 It's a penis not an introduction to the president.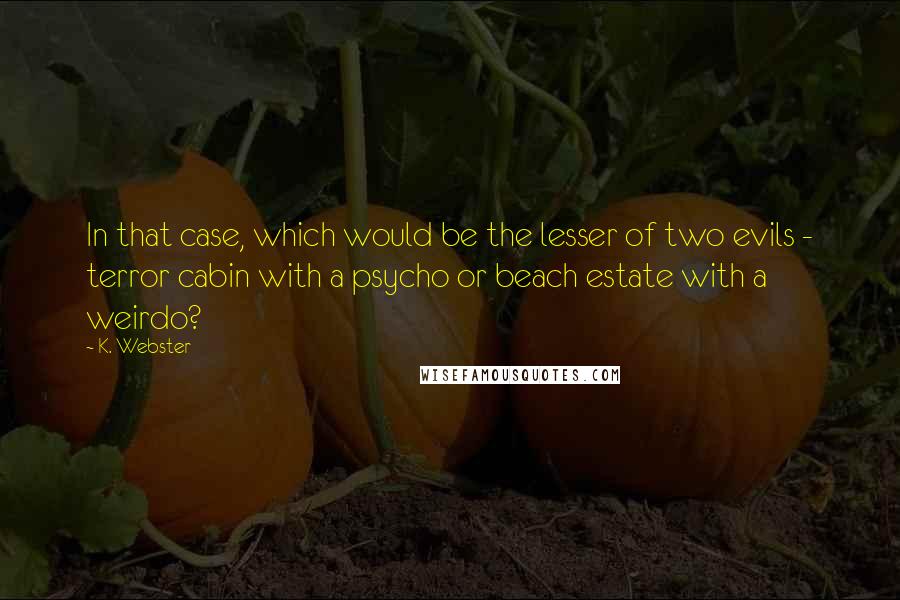 In that case, which would be the lesser of two evils - terror cabin with a psycho or beach estate with a weirdo?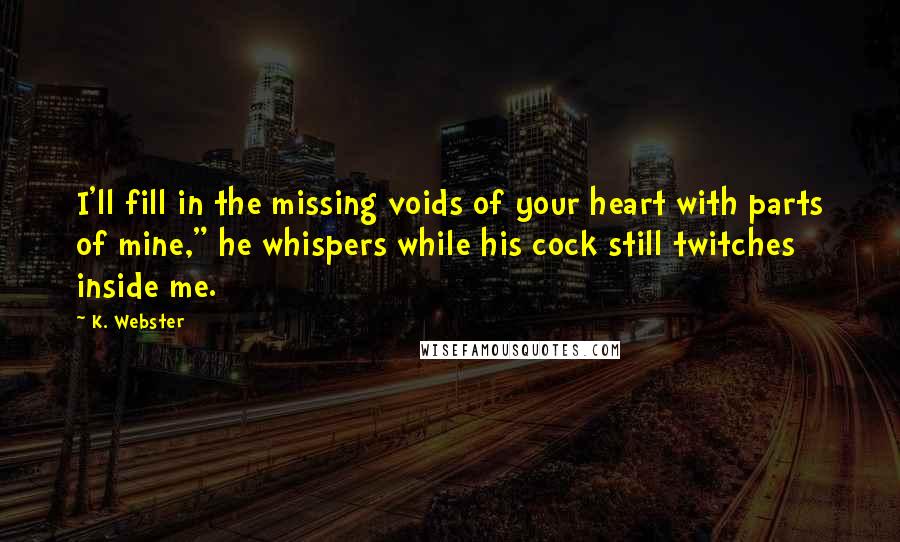 I'll fill in the missing voids of your heart with parts of mine," he whispers while his cock still twitches inside me.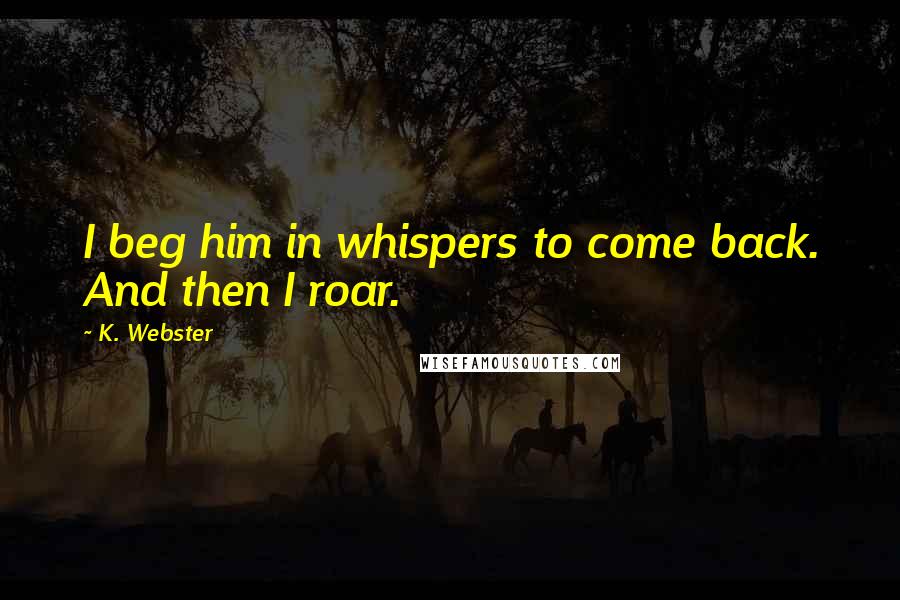 I beg him in whispers to come back. And then I roar.
With one last glance over my shoulder, I feel whole knowing that they are happy. That's my last thought as I find peace. At last.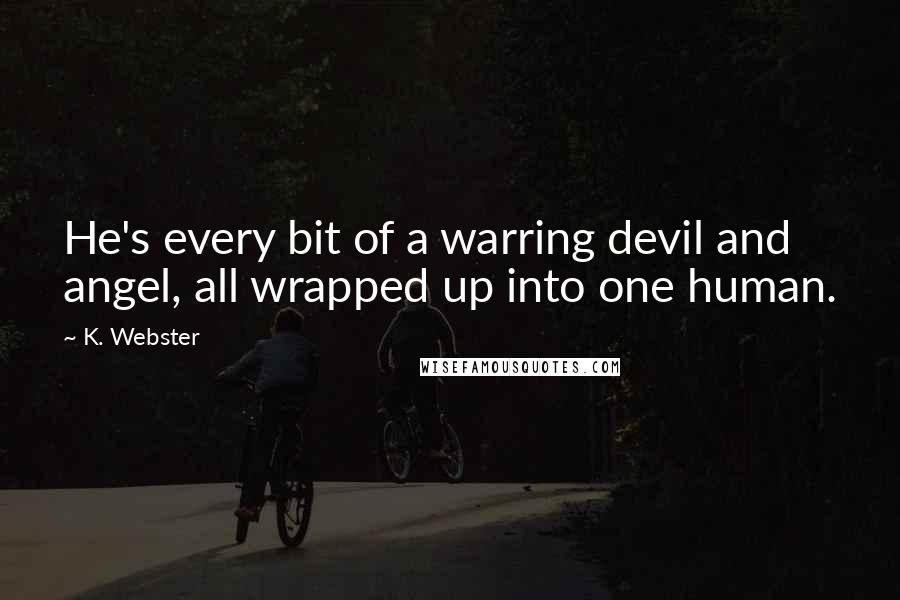 He's every bit of a warring devil and angel, all wrapped up into one human.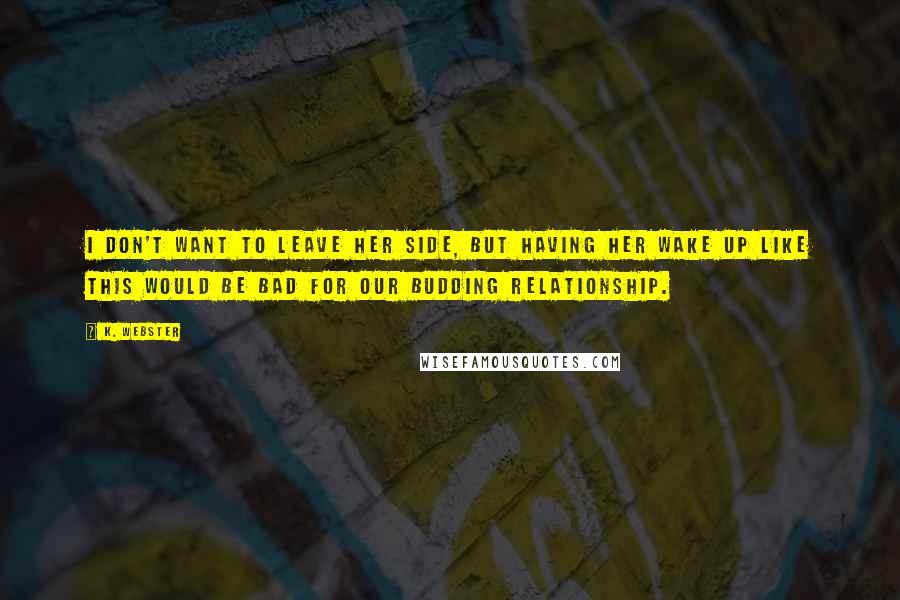 I don't want to leave her side, but having her wake up like this would be bad for our budding relationship.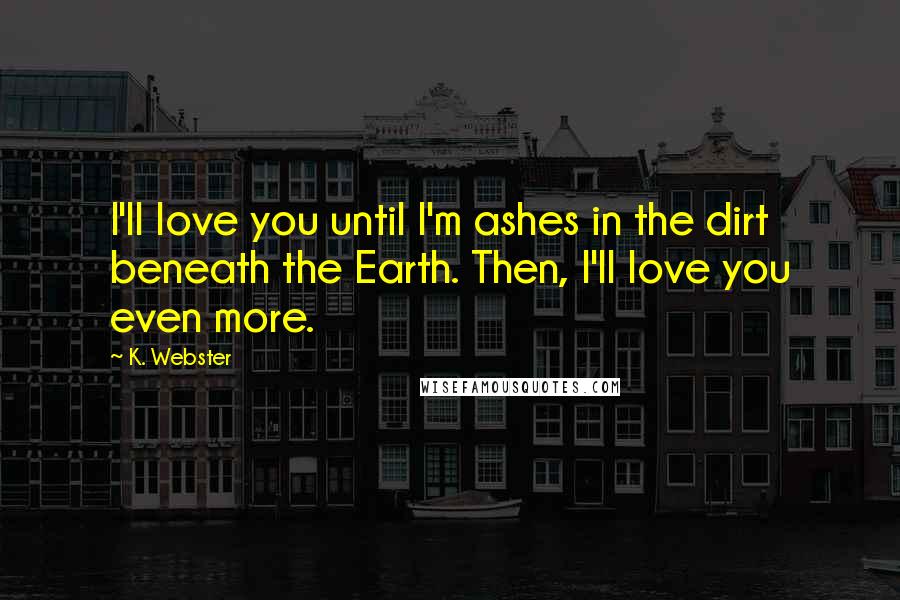 I'll love you until I'm ashes in the dirt beneath the Earth. Then, I'll love you even more.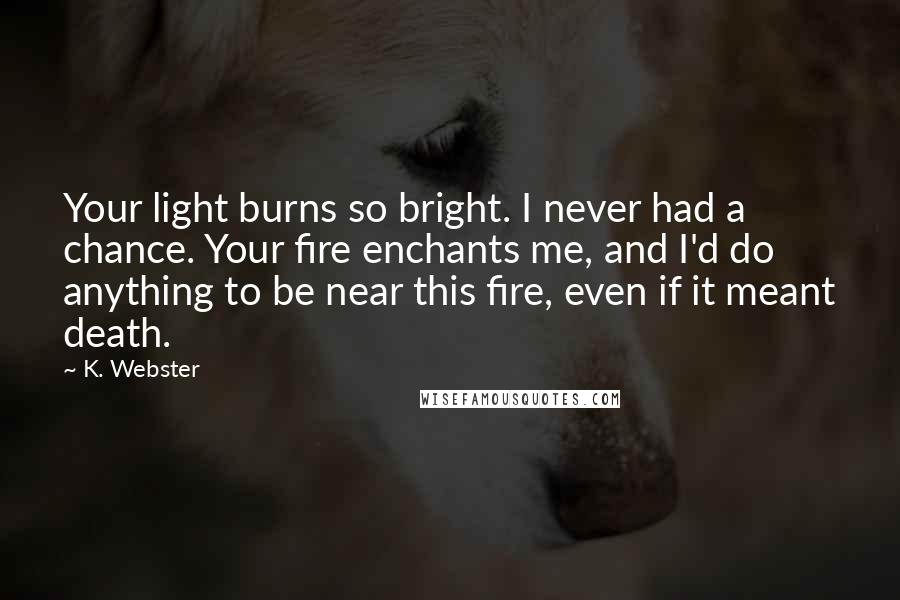 Your light burns so bright. I never had a chance. Your fire enchants me, and I'd do anything to be near this fire, even if it meant death.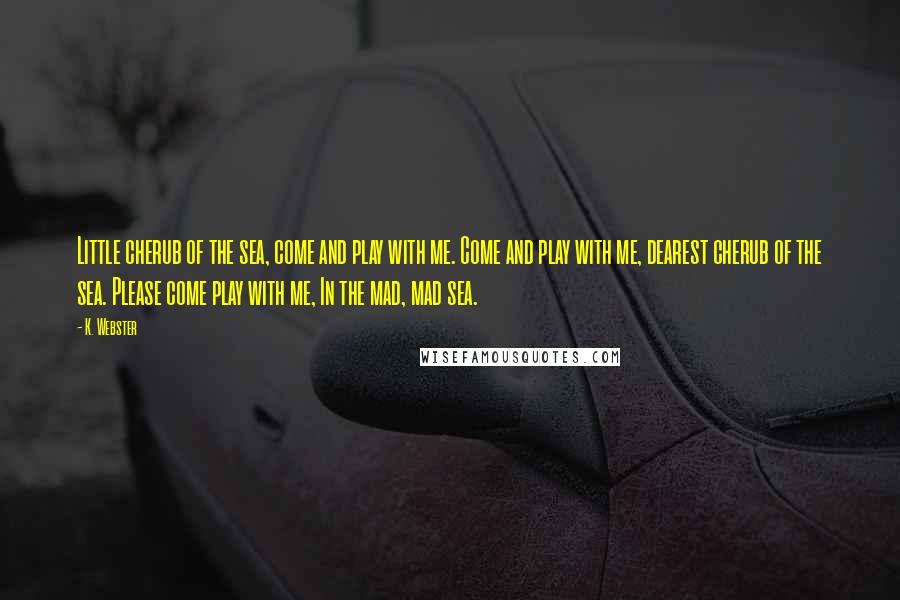 Little cherub of the sea, come and play with me. Come and play with me, dearest cherub of the sea. Please come play with me, In the mad, mad sea.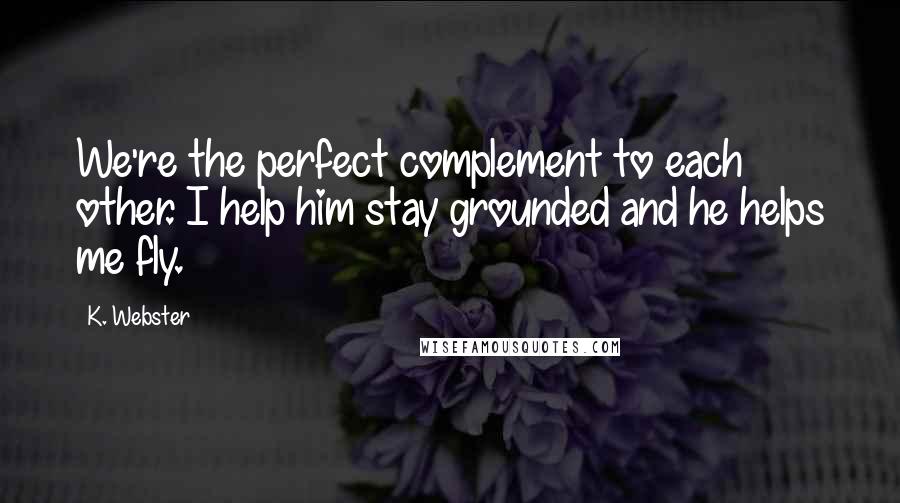 We're the perfect complement to each other. I help him stay grounded and he helps me fly.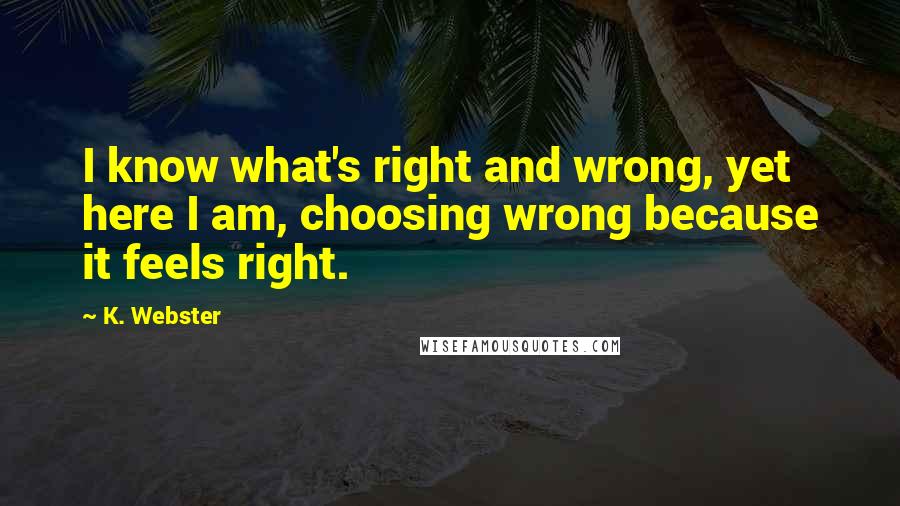 I know what's right and wrong, yet here I am, choosing wrong because it feels right.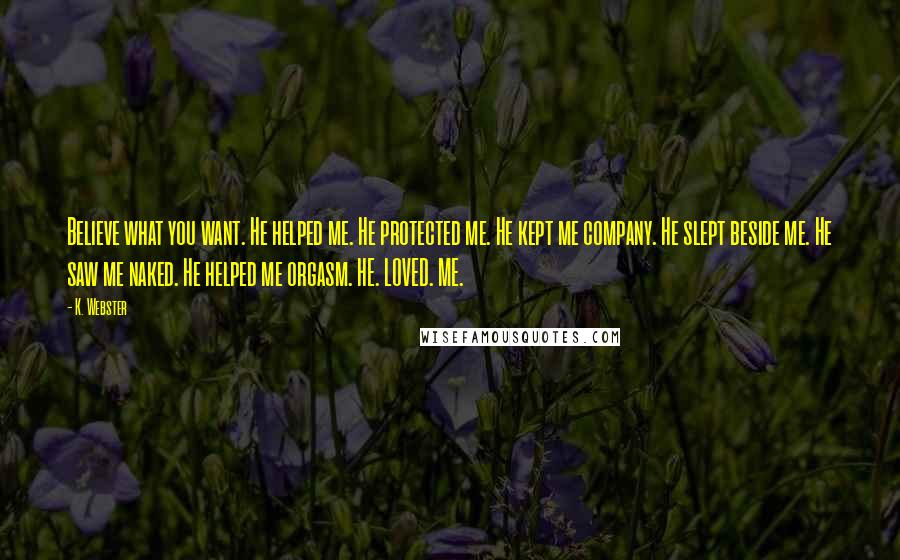 Believe what you want. He helped me. He protected me. He kept me company. He slept beside me. He saw me naked. He helped me orgasm. HE. LOVED. ME.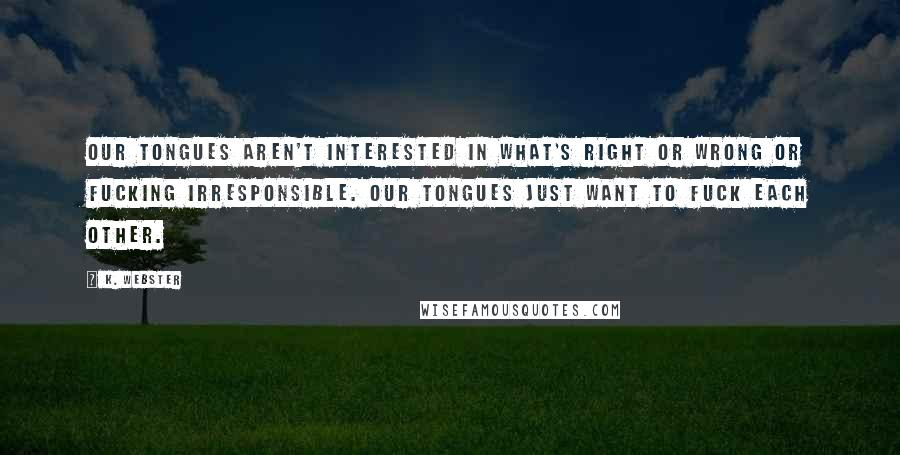 Our tongues aren't interested in what's right or wrong or fucking irresponsible. Our tongues just want to fuck each other.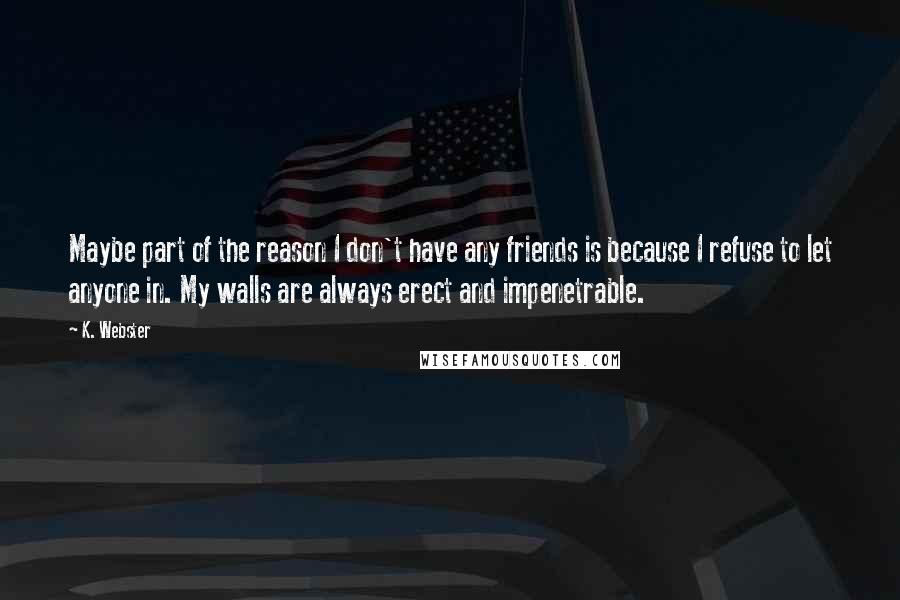 Maybe part of the reason I don't have any friends is because I refuse to let anyone in. My walls are always erect and impenetrable.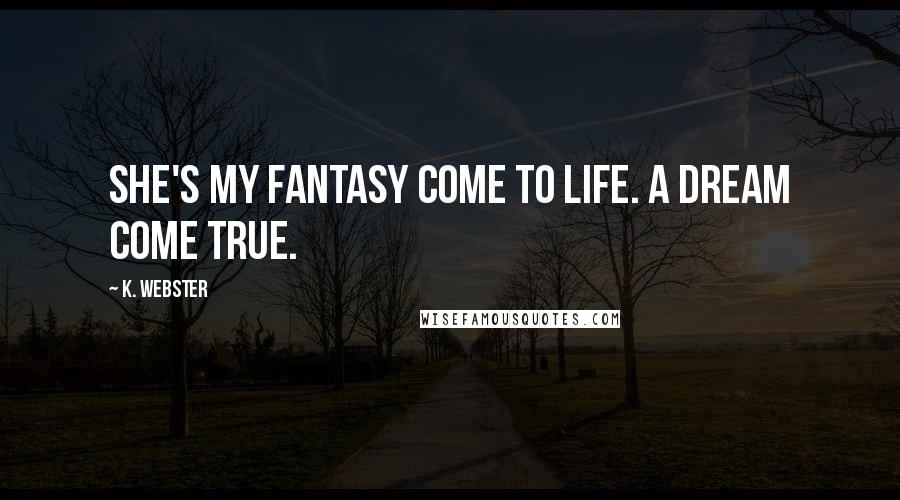 She's my fantasy come to life. A dream come true.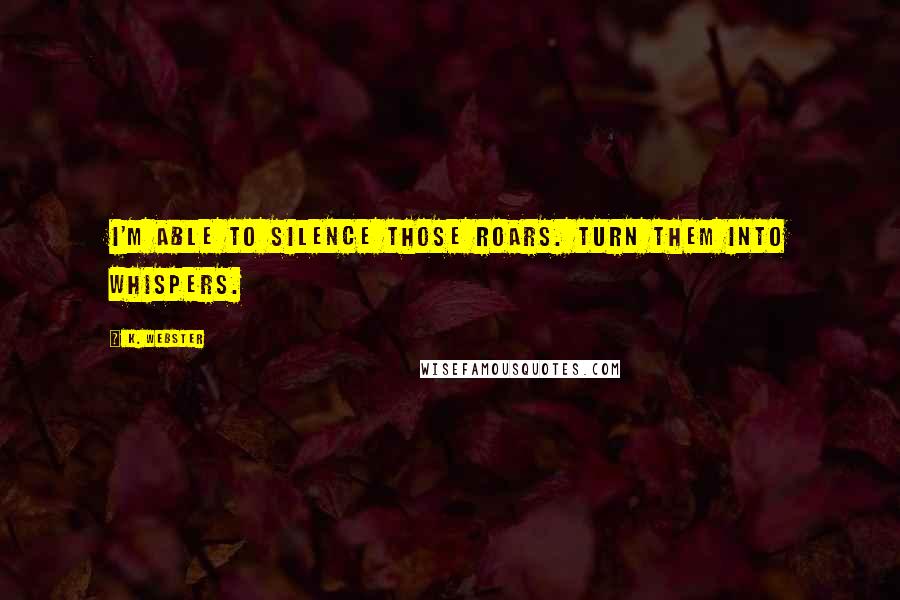 I'm able to silence those roars. Turn them into whispers.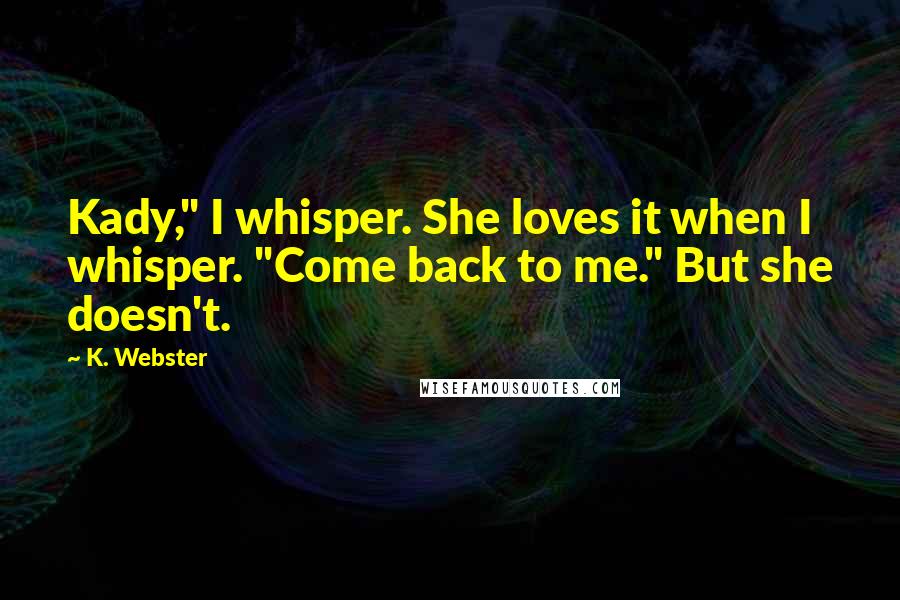 Kady," I whisper. She loves it when I whisper. "Come back to me." But she doesn't.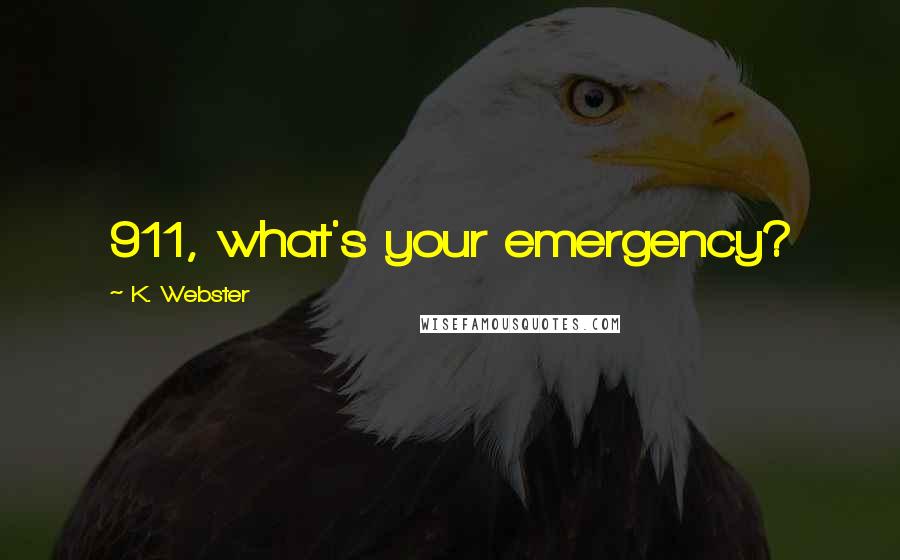 911, what's your emergency?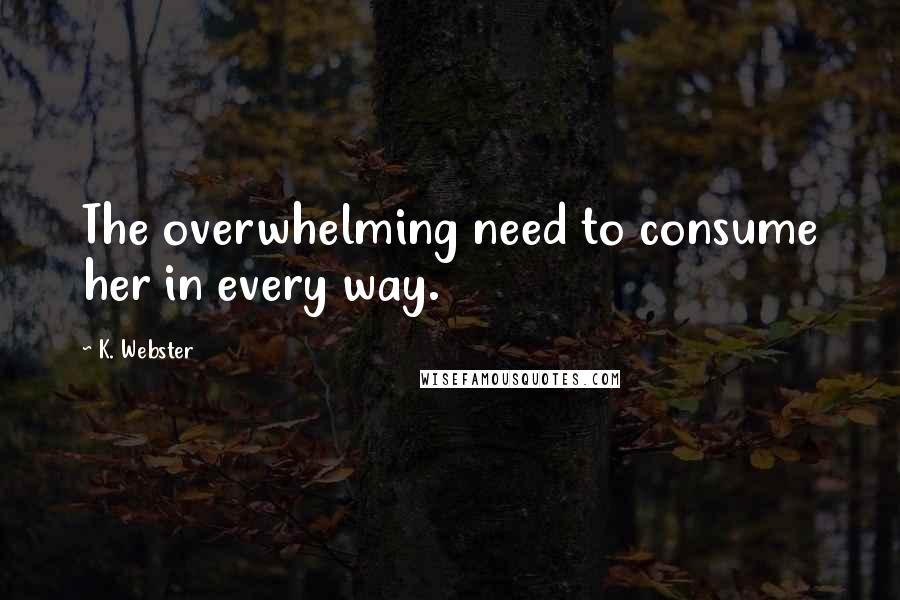 The overwhelming need to consume her in every way.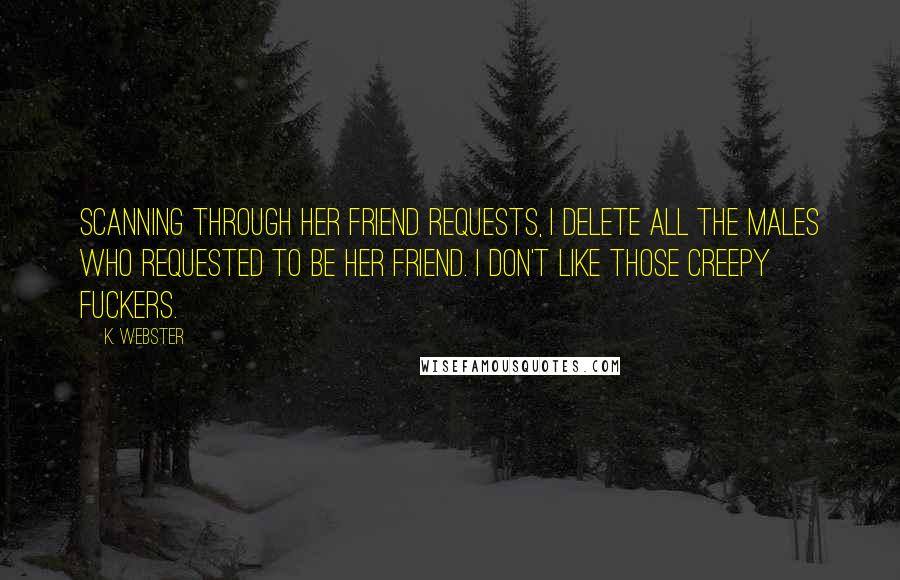 Scanning through her friend requests, I delete all the males who requested to be her friend. I don't like those creepy fuckers.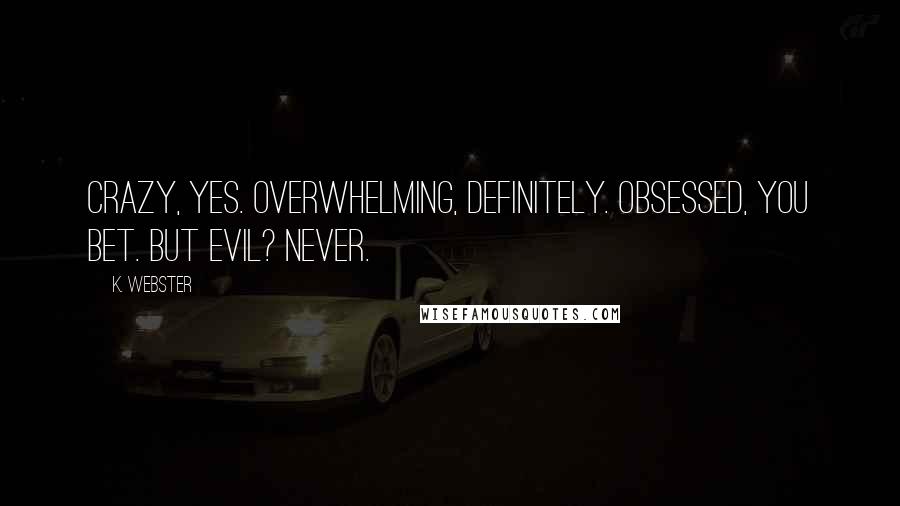 Crazy, yes. Overwhelming, definitely. Obsessed, you bet. But evil? Never.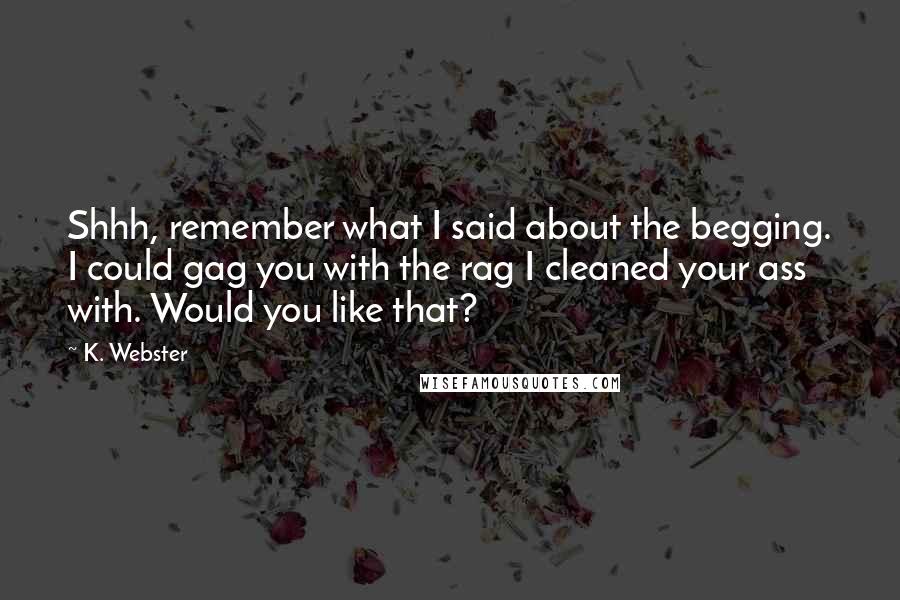 Shhh, remember what I said about the begging. I could gag you with the rag I cleaned your ass with. Would you like that?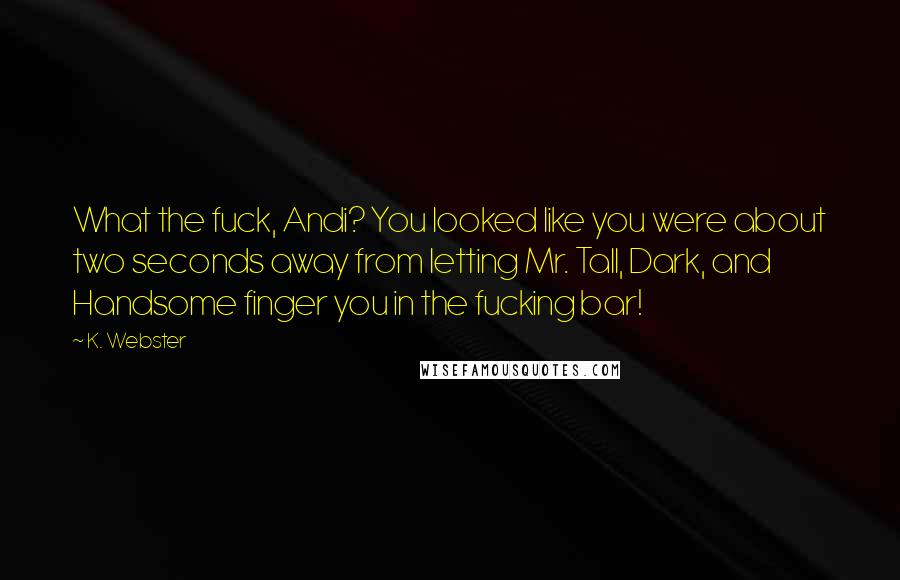 What the fuck, Andi? You looked like you were about two seconds away from letting Mr. Tall, Dark, and Handsome finger you in the fucking bar!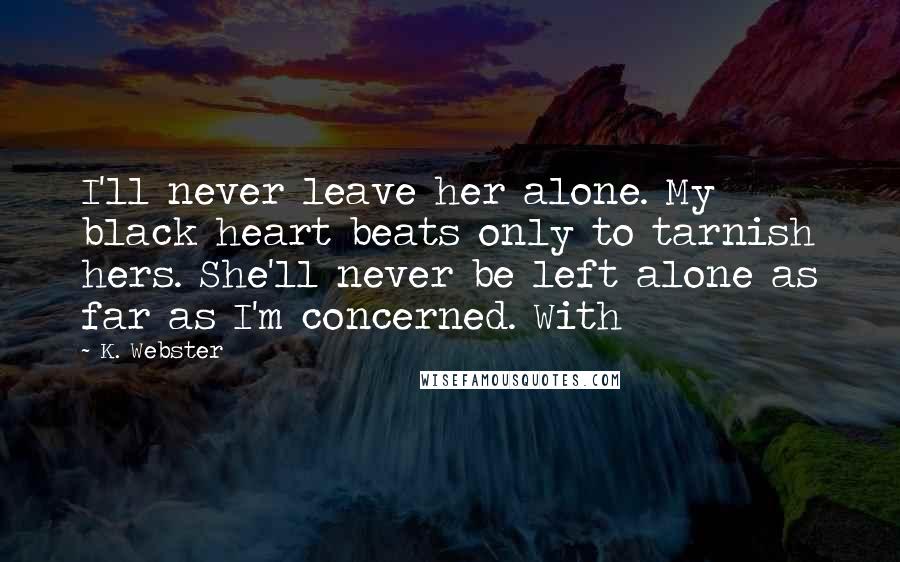 I'll never leave her alone. My black heart beats only to tarnish hers. She'll never be left alone as far as I'm concerned. With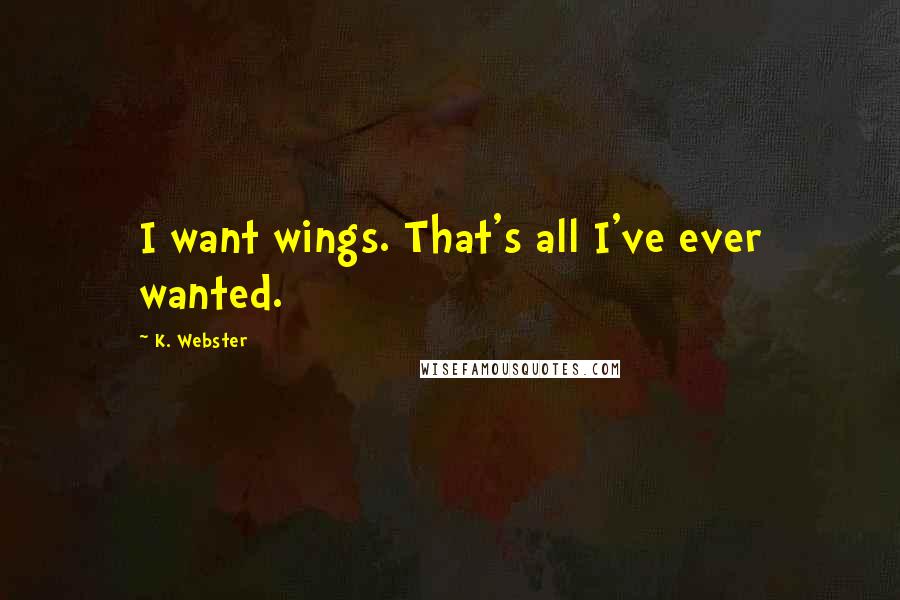 I want wings. That's all I've ever wanted.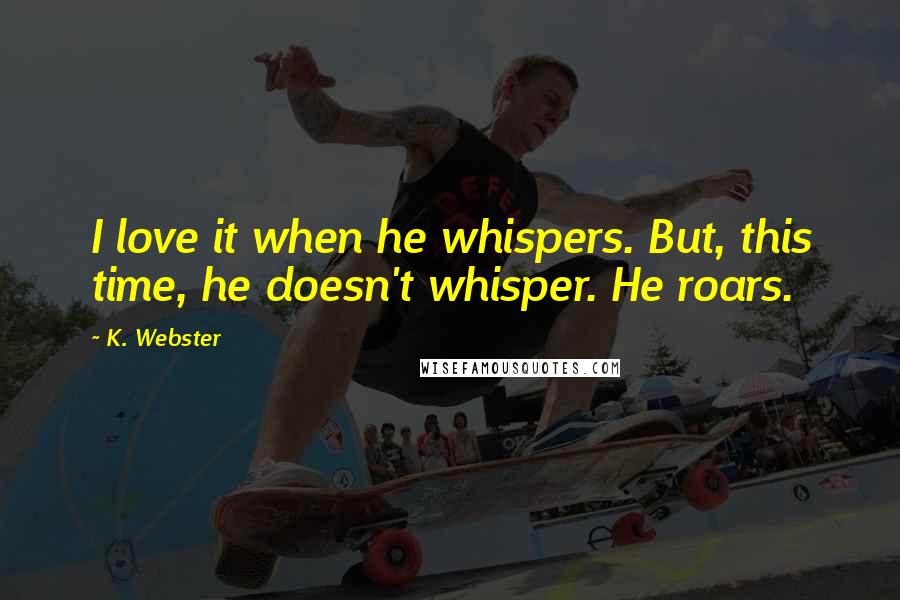 I love it when he whispers. But, this time, he doesn't whisper. He roars.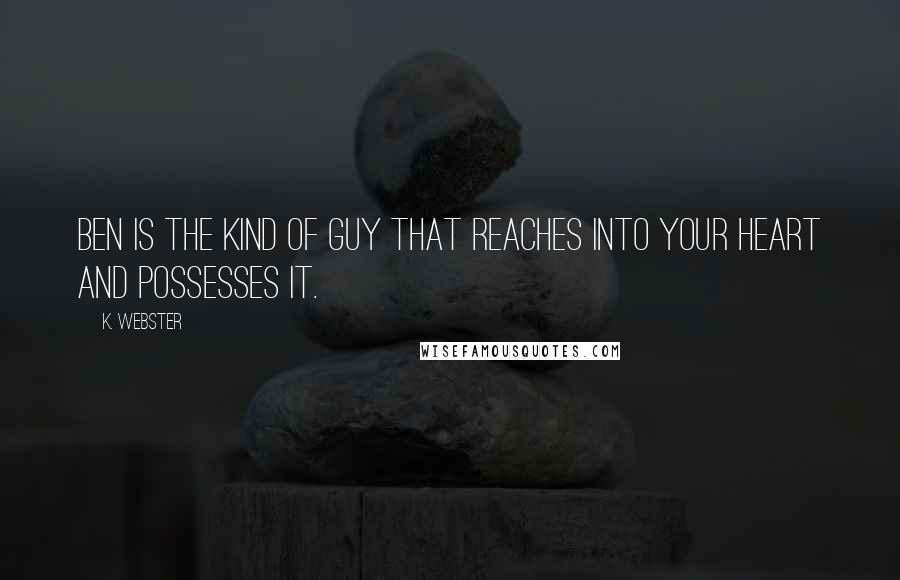 Ben is the kind of guy that reaches into your heart and possesses it.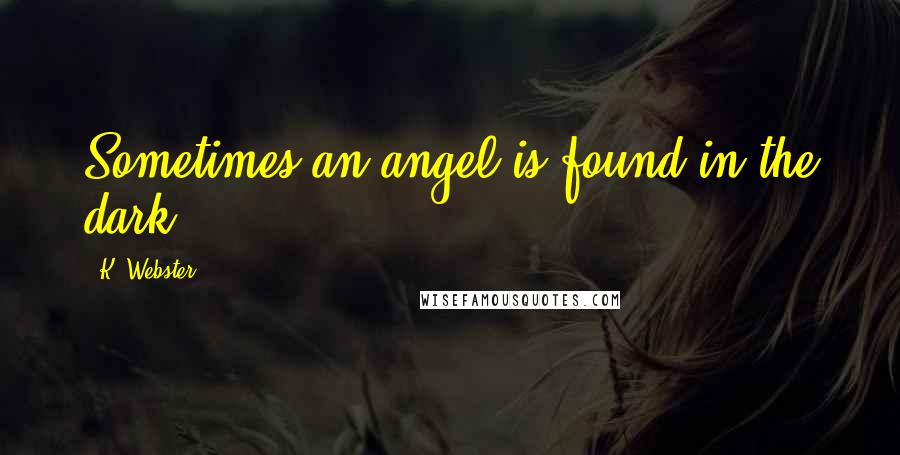 Sometimes an angel is found in the dark.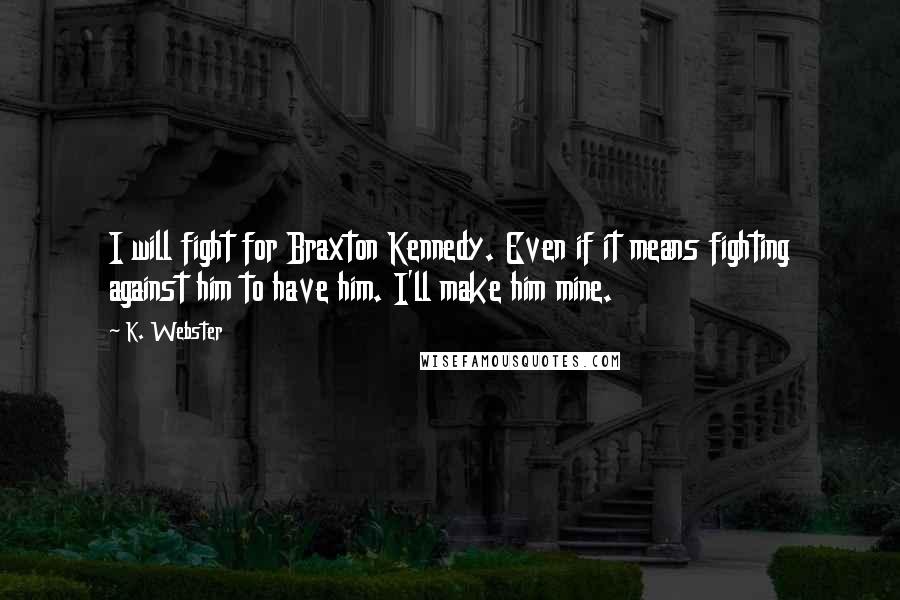 I will fight for Braxton Kennedy. Even if it means fighting against him to have him. I'll make him mine.