Jack Dancer Quotes
Top 7 wise famous quotes and sayings by Jack Dancer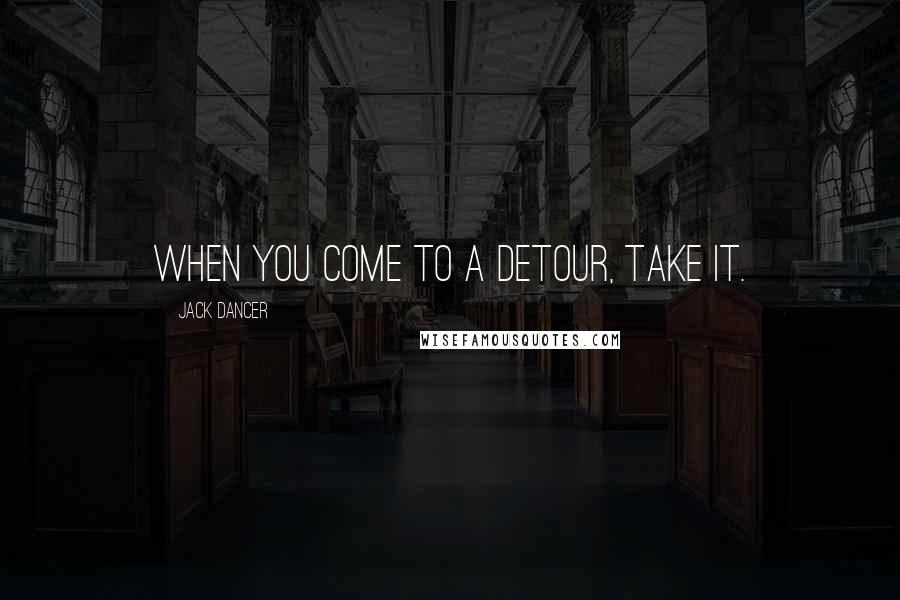 When you come to a detour, take it.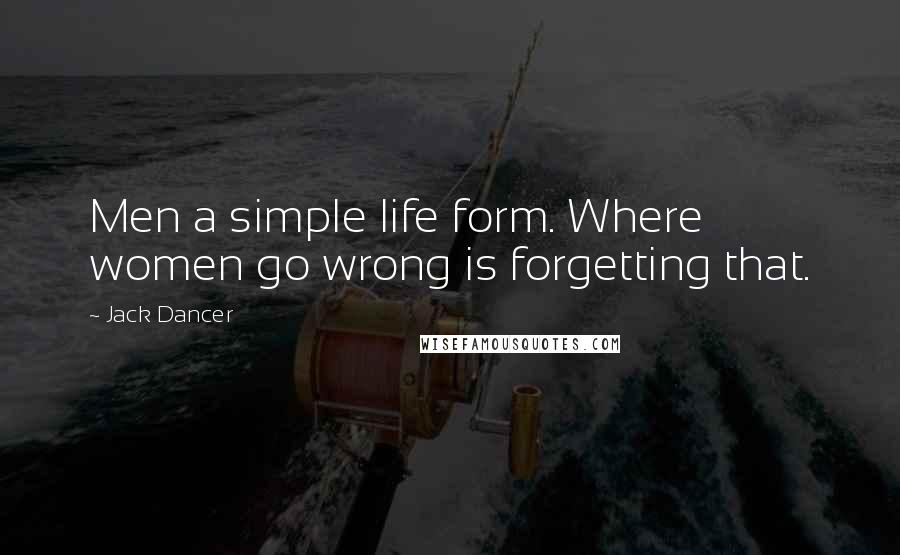 Men a simple life form. Where women go wrong is forgetting that.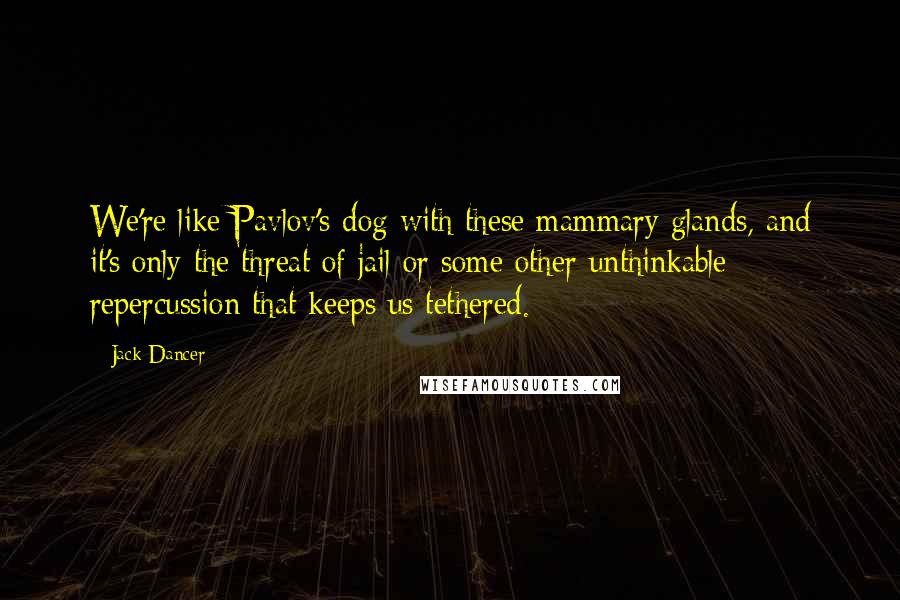 We're like Pavlov's dog with these mammary glands, and it's only the threat of jail or some other unthinkable repercussion that keeps us tethered.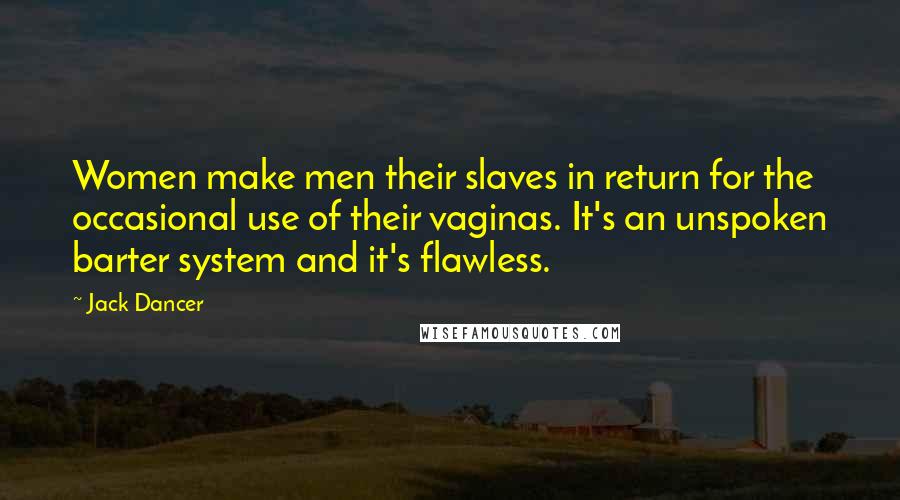 Women make men their slaves in return for the occasional use of their vaginas. It's an unspoken barter system and it's flawless.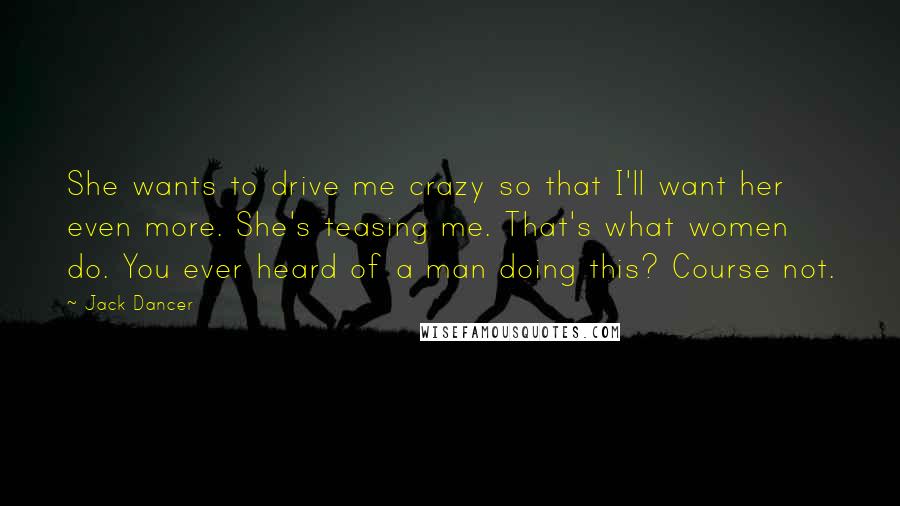 She wants to drive me crazy so that I'll want her even more. She's teasing me. That's what women do. You ever heard of a man doing this? Course not.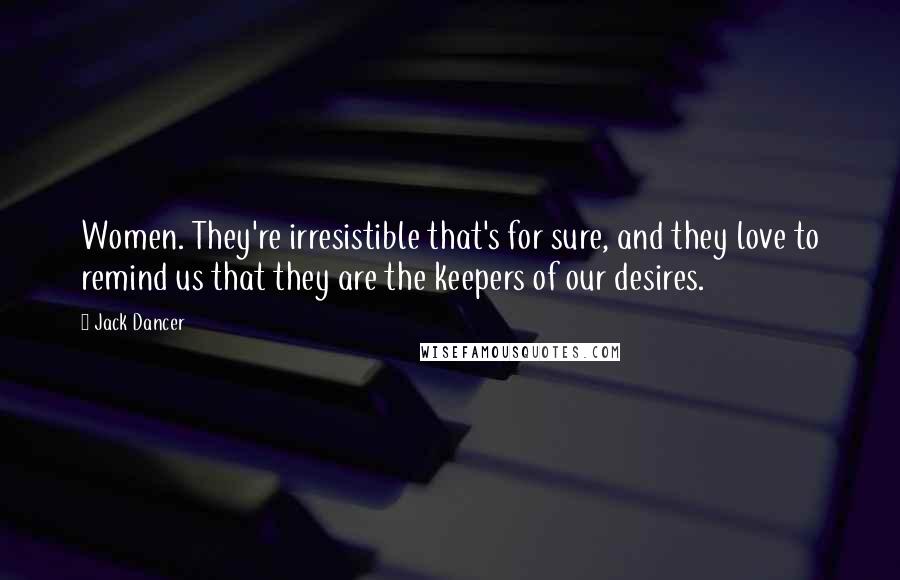 Women. They're irresistible that's for sure, and they love to remind us that they are the keepers of our desires.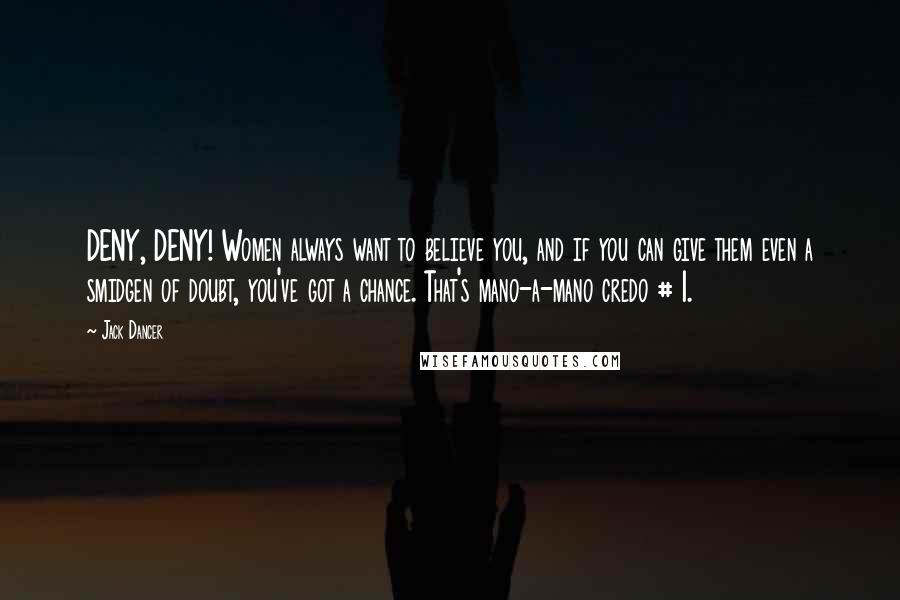 DENY, DENY! Women always want to believe you, and if you can give them even a smidgen of doubt, you've got a chance. That's mano-a-mano credo # 1.