Julio Alexi Genao Quotes
Top 23 wise famous quotes and sayings by Julio Alexi Genao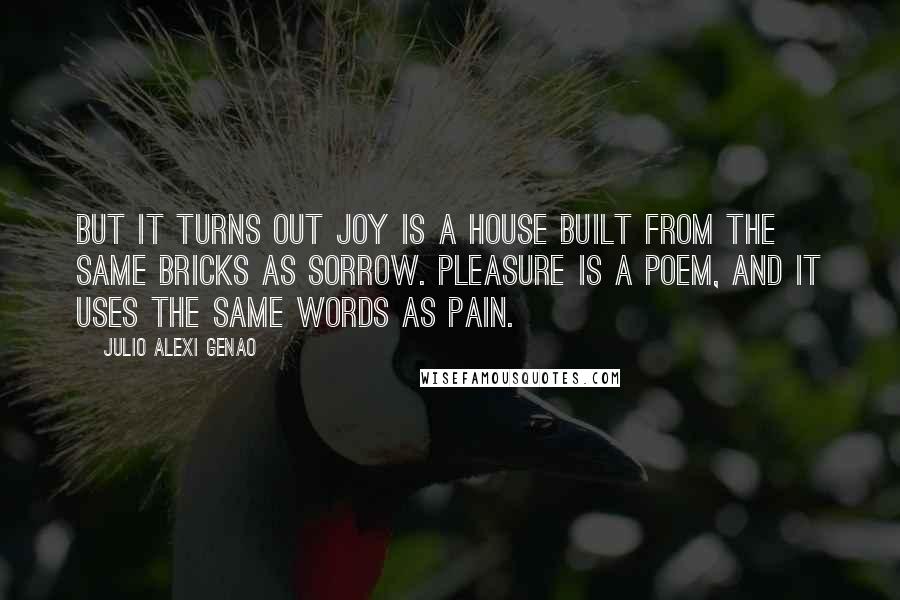 But it turns out Joy is a house built from the same bricks as Sorrow. Pleasure is a poem, and it uses the same words as Pain.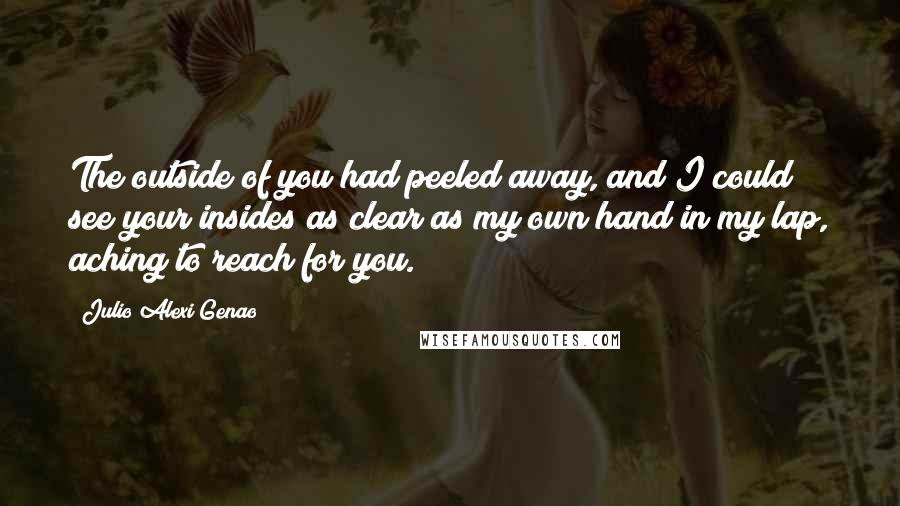 The outside of you had peeled away, and I could see your insides as clear as my own hand in my lap, aching to reach for you.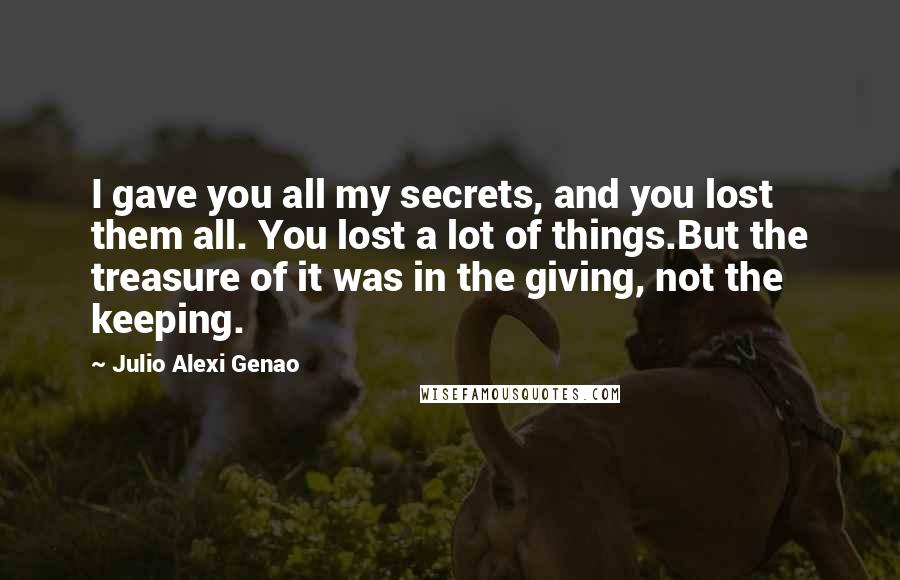 I gave you all my secrets, and you lost them all. You lost a lot of things.
But the treasure of it was in the giving, not the keeping.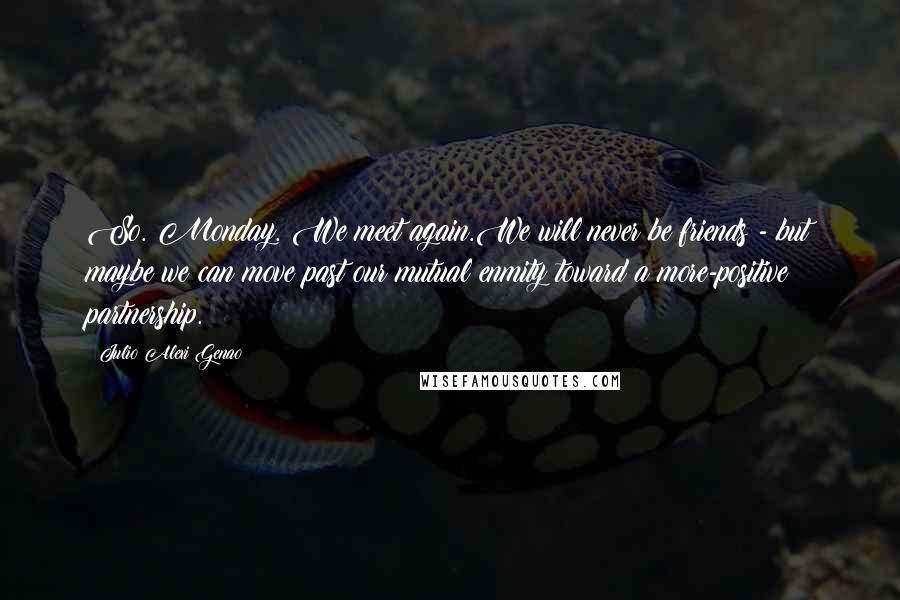 So. Monday. We meet again.
We will never be friends - but maybe we can move past our mutual enmity toward a more-positive partnership.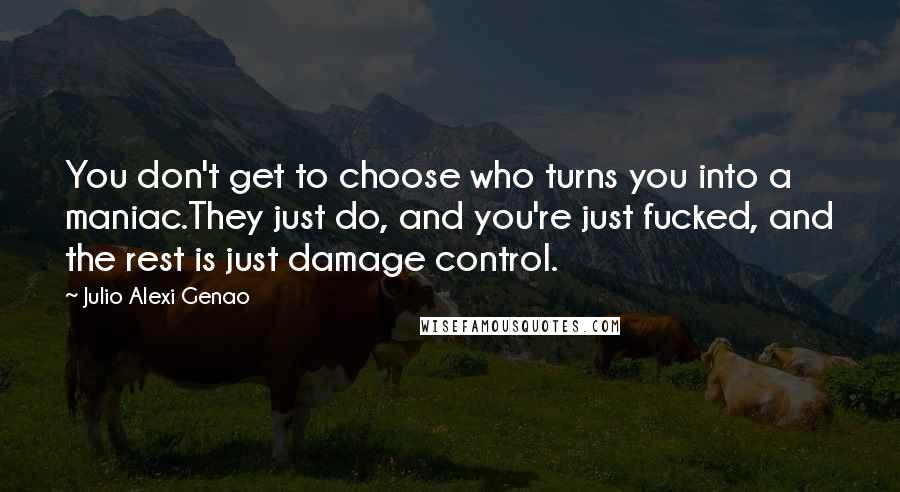 You don't get to choose who turns you into a maniac.
They just do, and you're just fucked, and the rest is just damage control.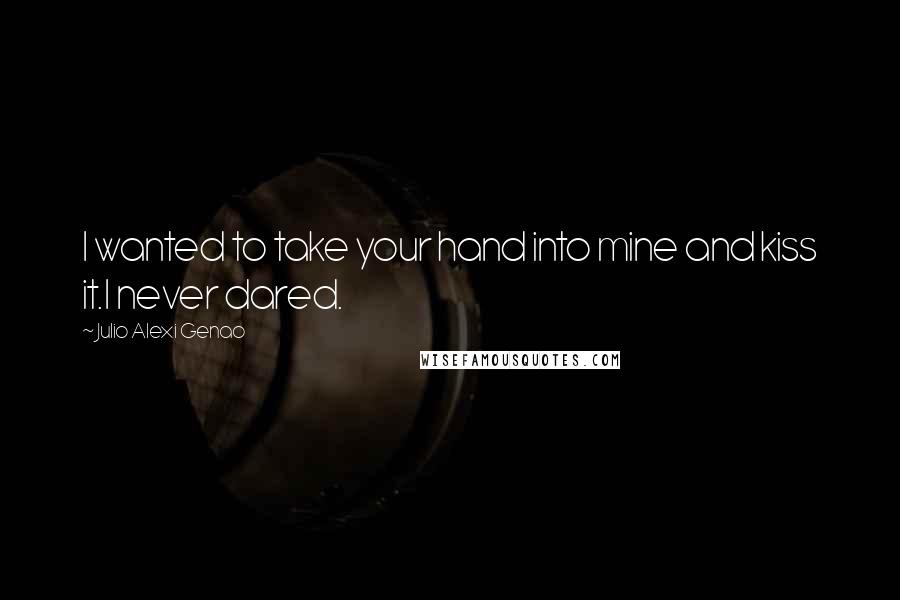 I wanted to take your hand into mine and kiss it.
I never dared.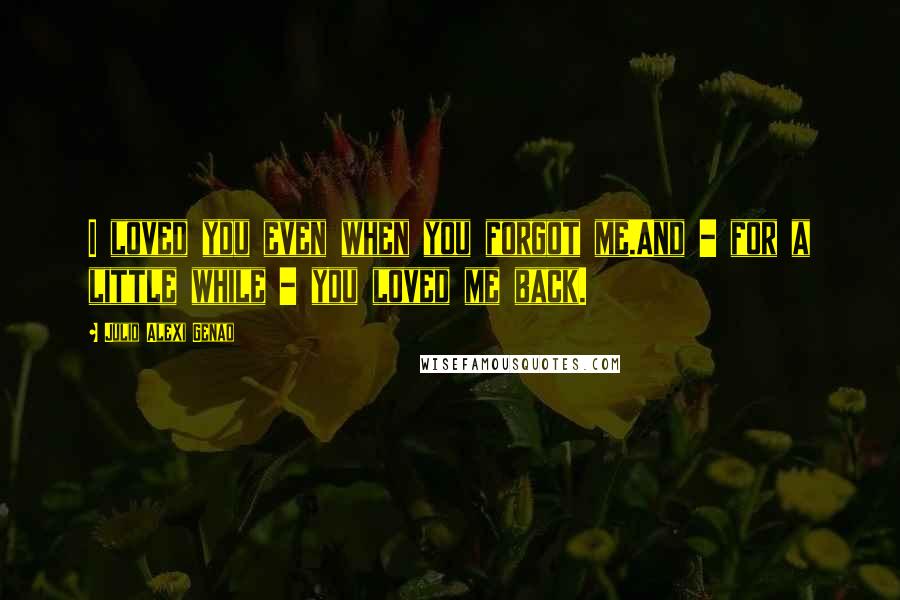 I loved you even when you forgot me.
And - for a little while - you loved me back.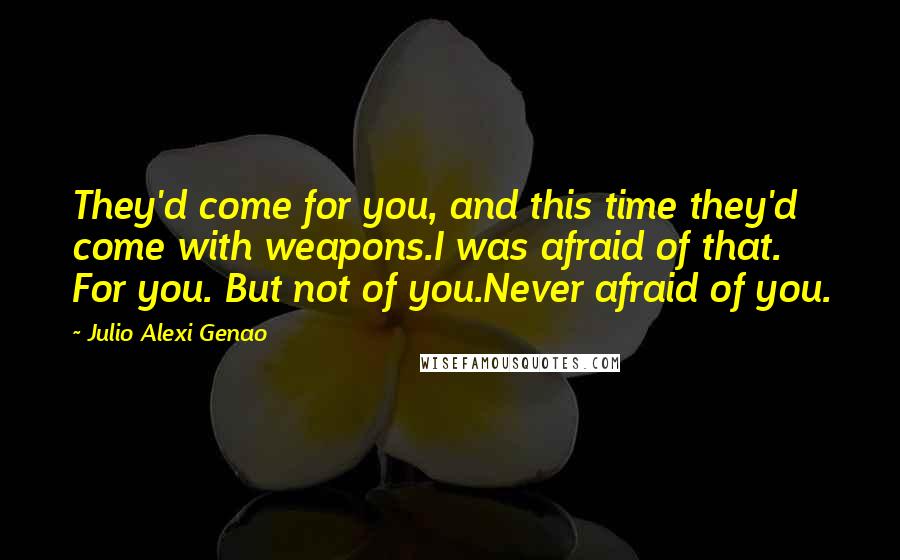 They'd come for you, and this time they'd come with weapons.
I was afraid of that. For you. But not of you.
Never afraid of you.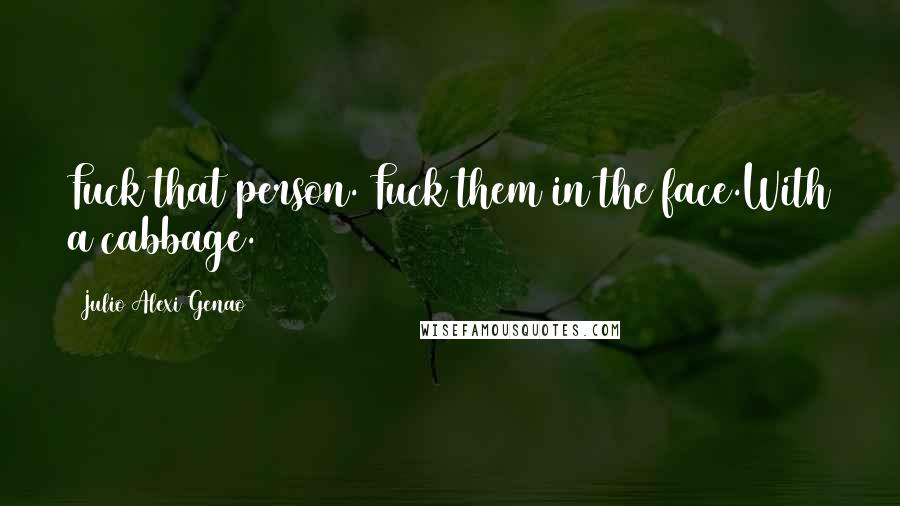 Fuck that person. Fuck them in the face.
With a cabbage.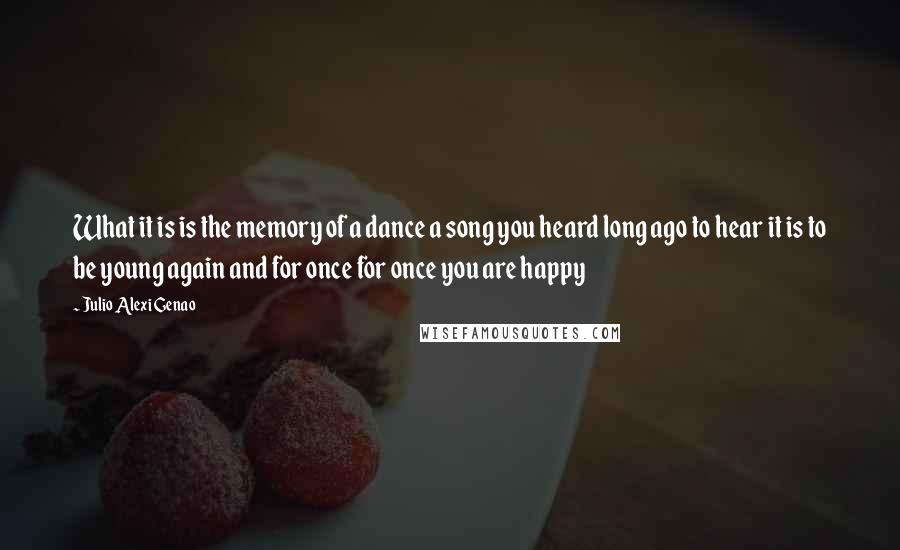 What it is
is the memory of a dance
a song you heard long ago
to hear it is to be young again
and for once
for once you are happy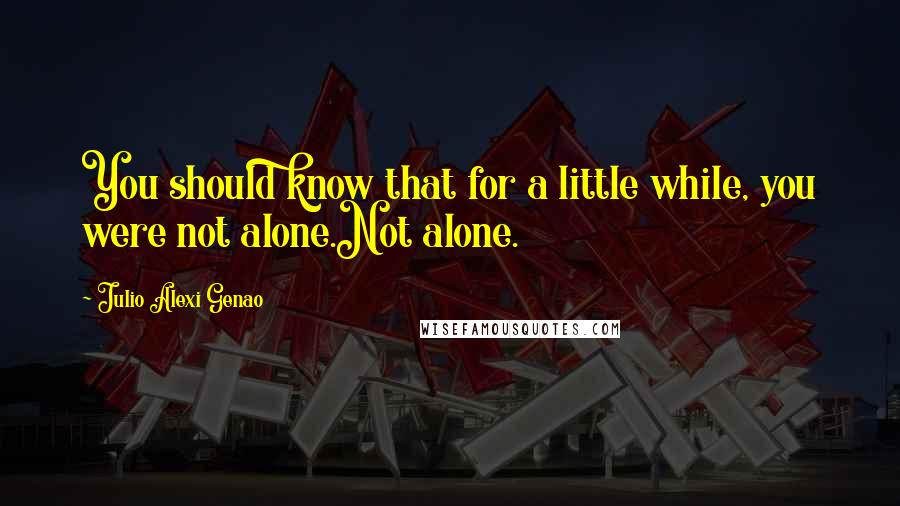 You should know that for a little while, you were not alone.
Not alone.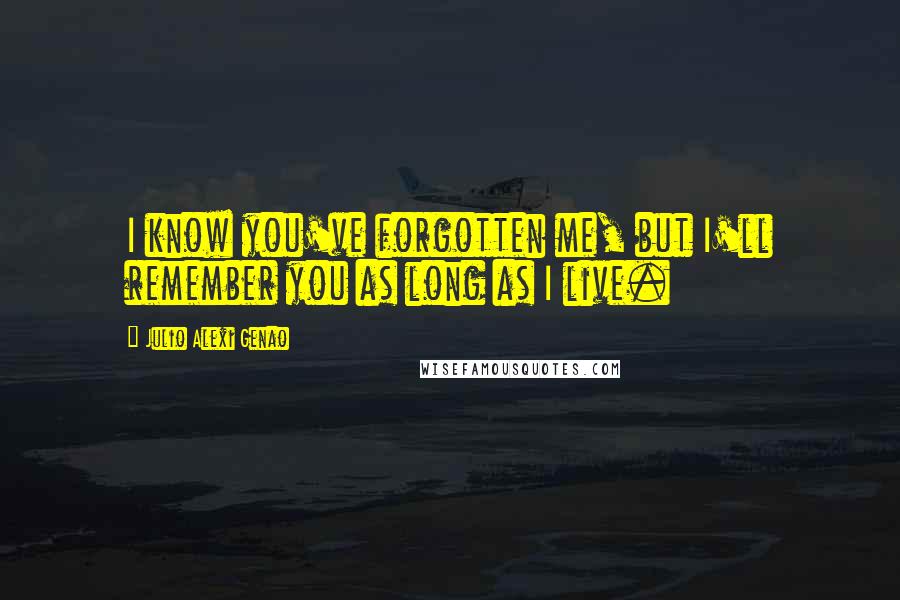 I know you've forgotten me, but I'll remember you as long as I live.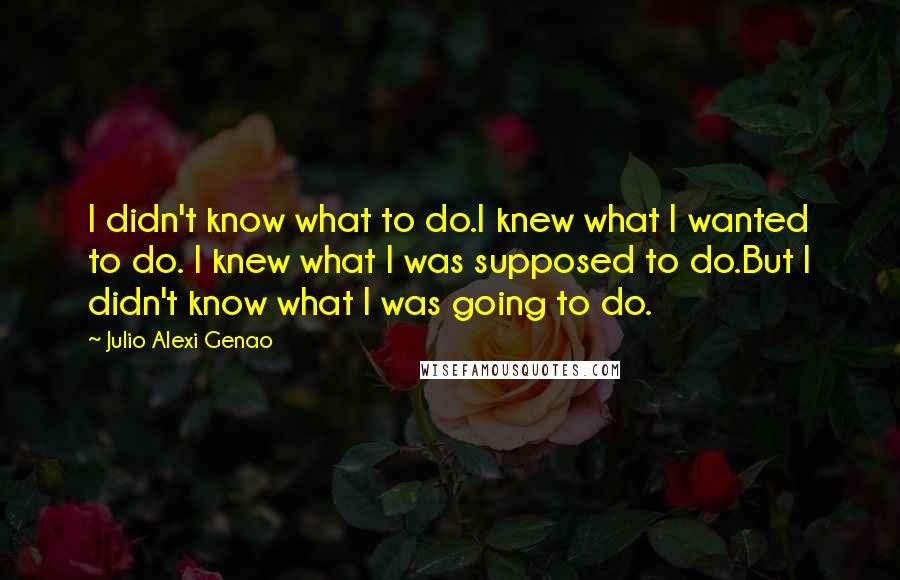 I didn't know what to do.
I knew what I wanted to do. I knew what I was supposed to do.
But I didn't know what I was going to do.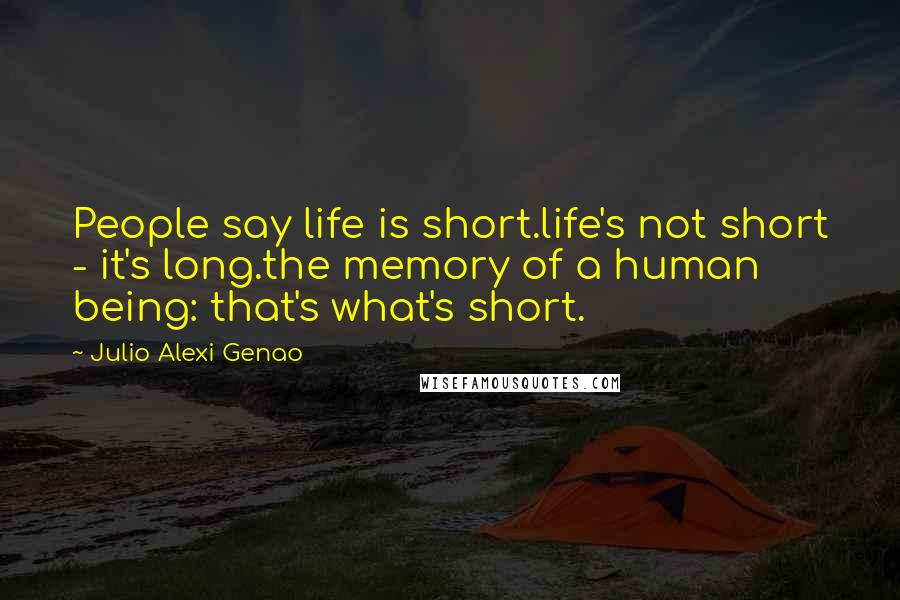 People say life is short.
life's not short - it's long.
the memory of a human being: that's what's short.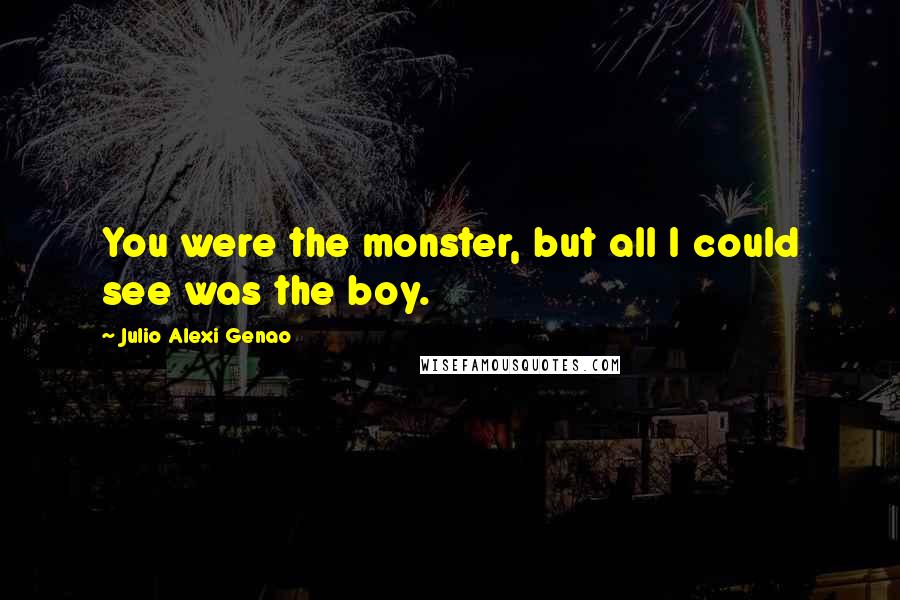 You were the monster, but all I could see was the boy.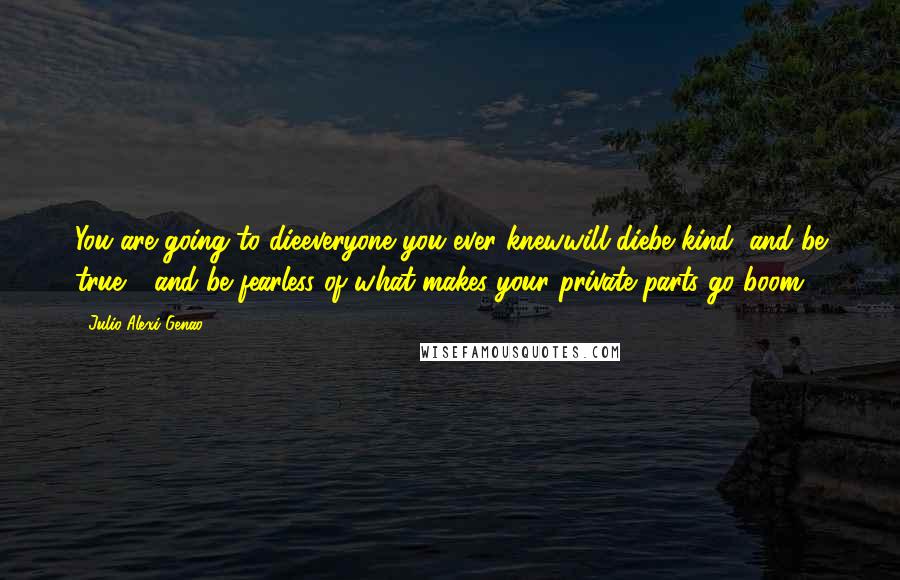 You are going to die
everyone you ever knew
will die
be kind, and be true - and be fearless of what makes your private parts go boom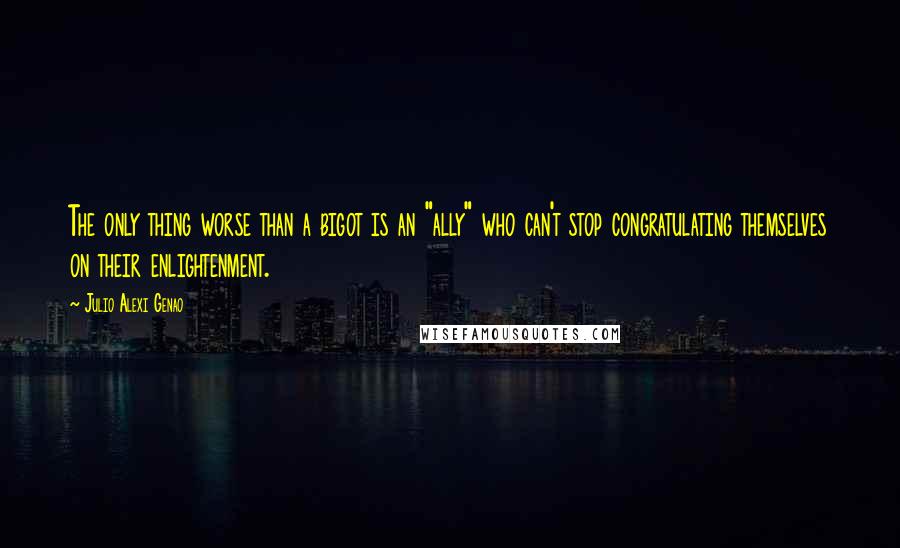 The only thing worse than a bigot is an "ally" who can't stop congratulating themselves on their enlightenment.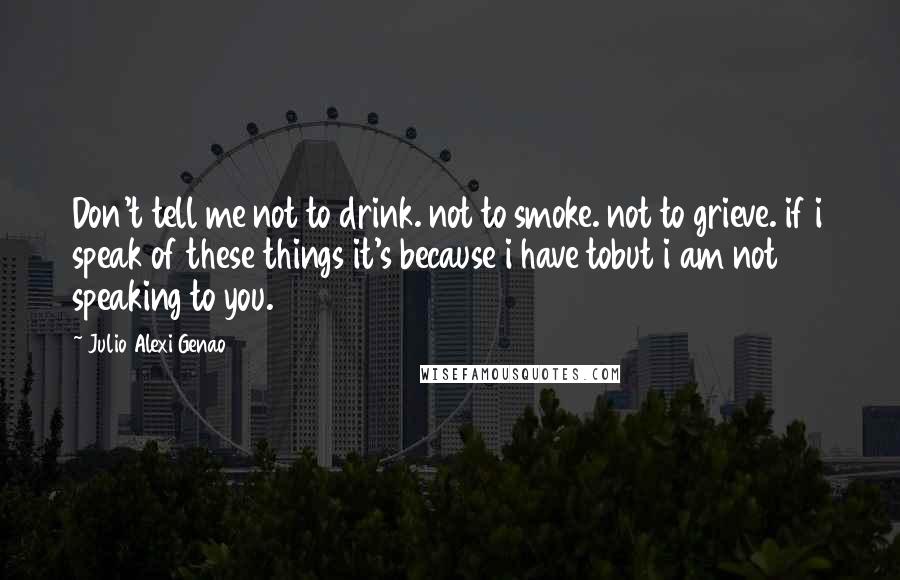 Don't tell me not to drink. not to smoke. not to grieve.
if i speak of these things it's because i have to
but i am not speaking to you.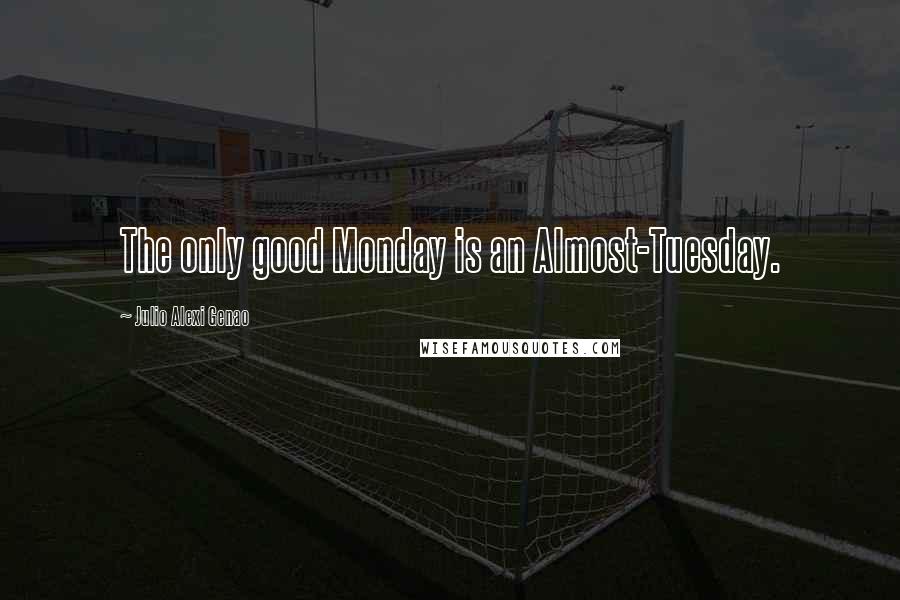 The only good Monday is an Almost-Tuesday.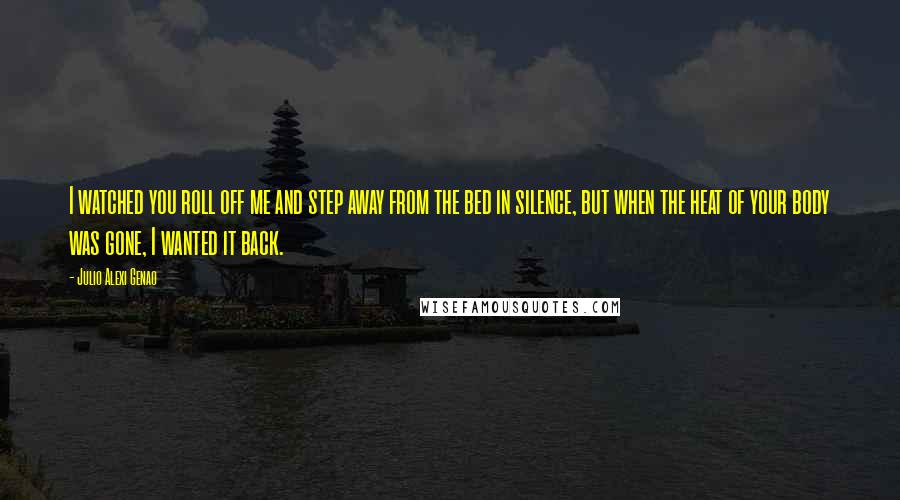 I watched you roll off me and step away from the bed in silence, but when the heat of your body was gone, I wanted it back.