Julianne MacLean Quotes
Top 10 wise famous quotes and sayings by Julianne MacLean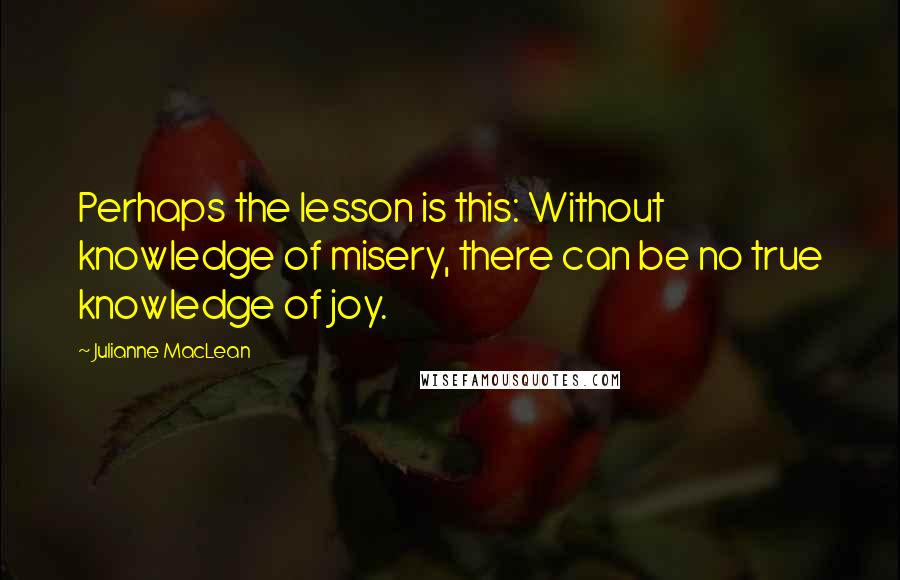 Perhaps the lesson is this: Without knowledge of misery, there can be no true knowledge of joy.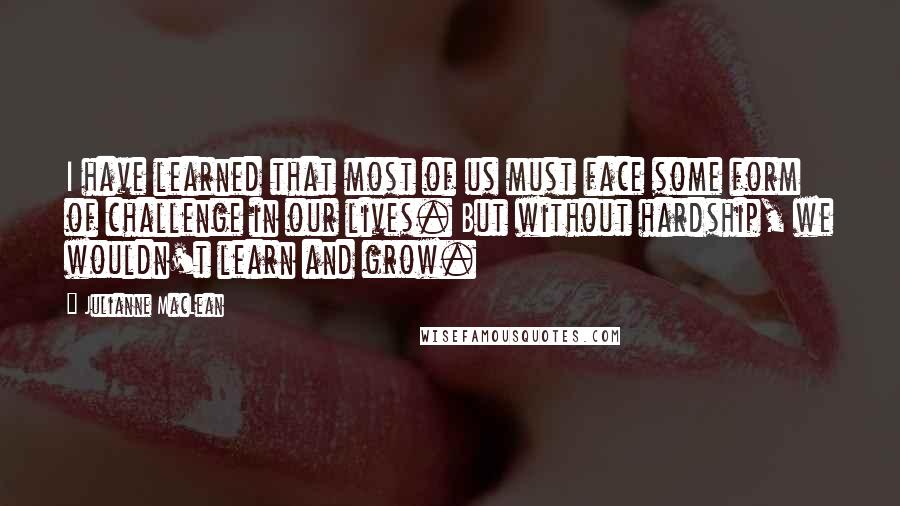 I have learned that most of us must face some form of challenge in our lives. But without hardship, we wouldn't learn and grow.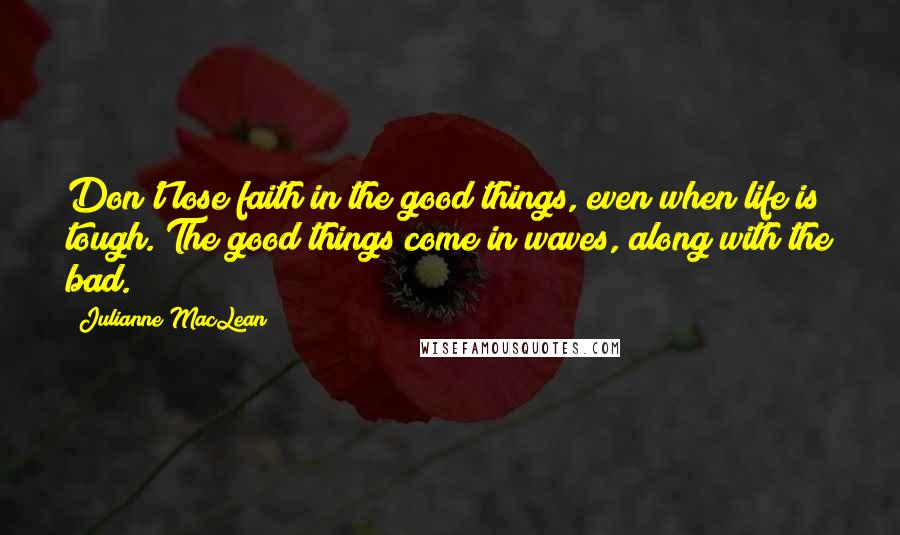 Don't lose faith in the good things, even when life is tough. The good things come in waves, along with the bad.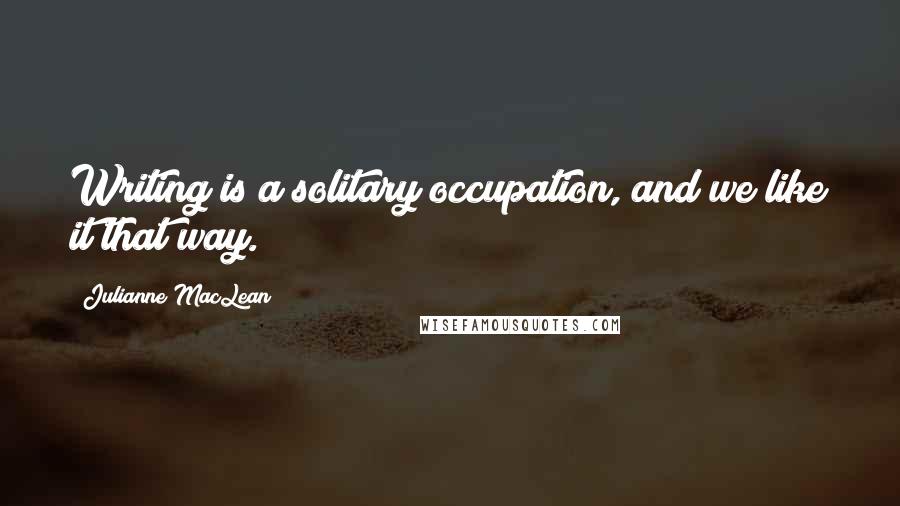 Writing is a solitary occupation, and we like it that way.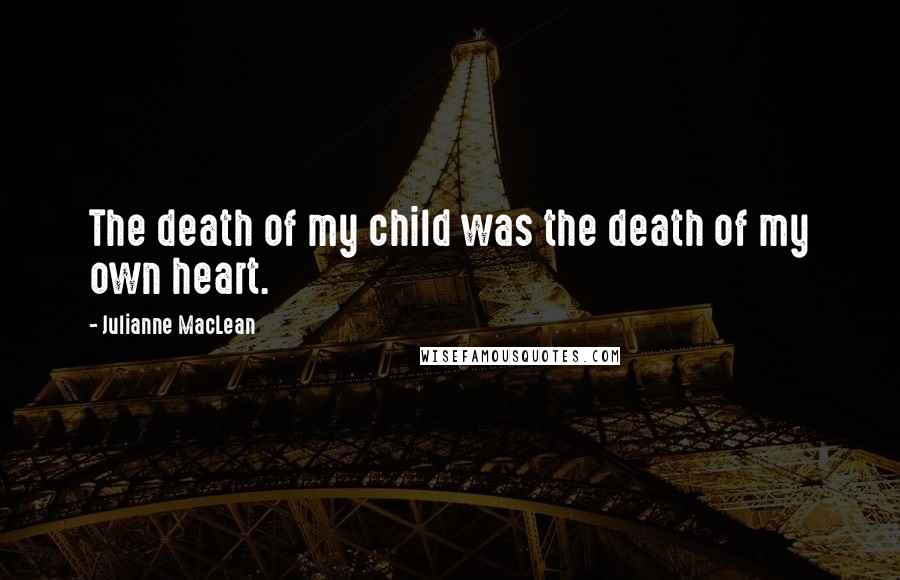 The death of my child was the death of my own heart.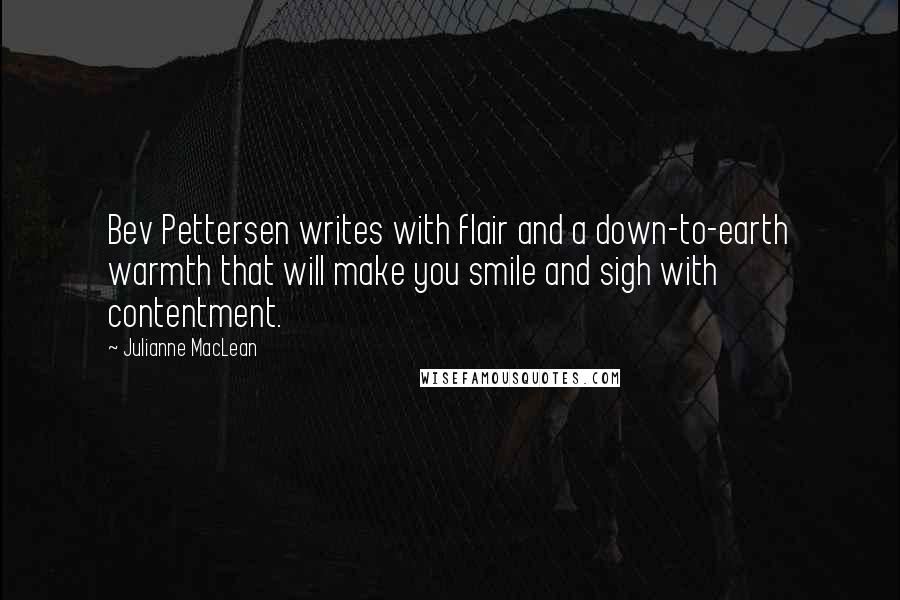 Bev Pettersen writes with flair and a down-to-earth warmth that will make you smile and sigh with contentment.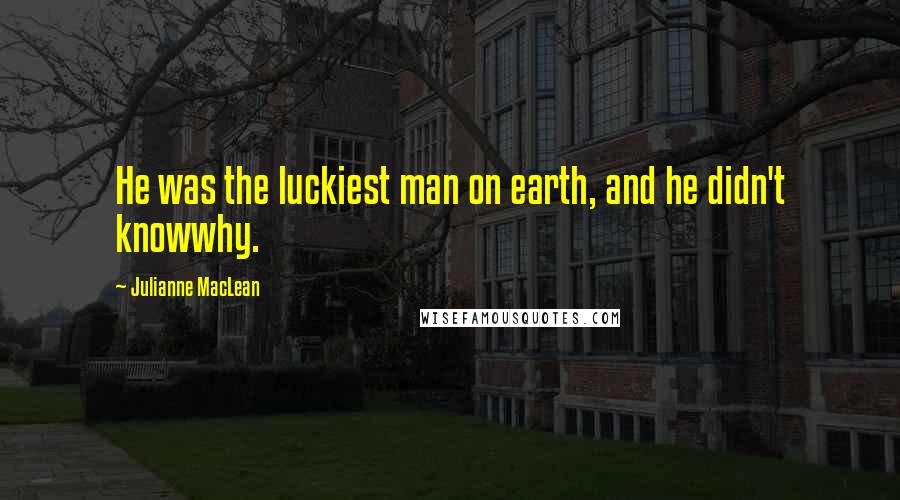 He was the luckiest man on earth, and he didn't know
why.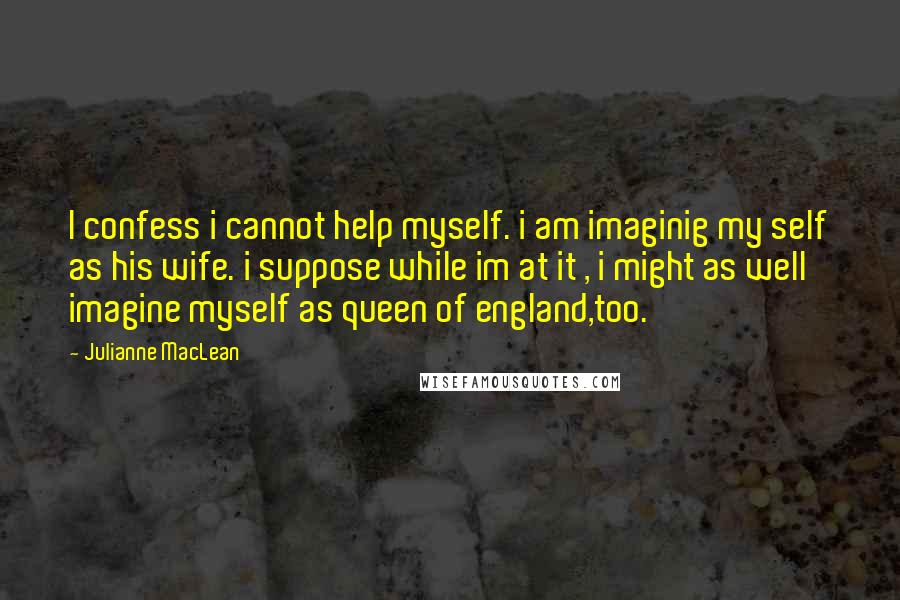 I confess i cannot help myself. i am imaginig my self as his wife. i suppose while im at it , i might as well imagine myself as queen of england,too.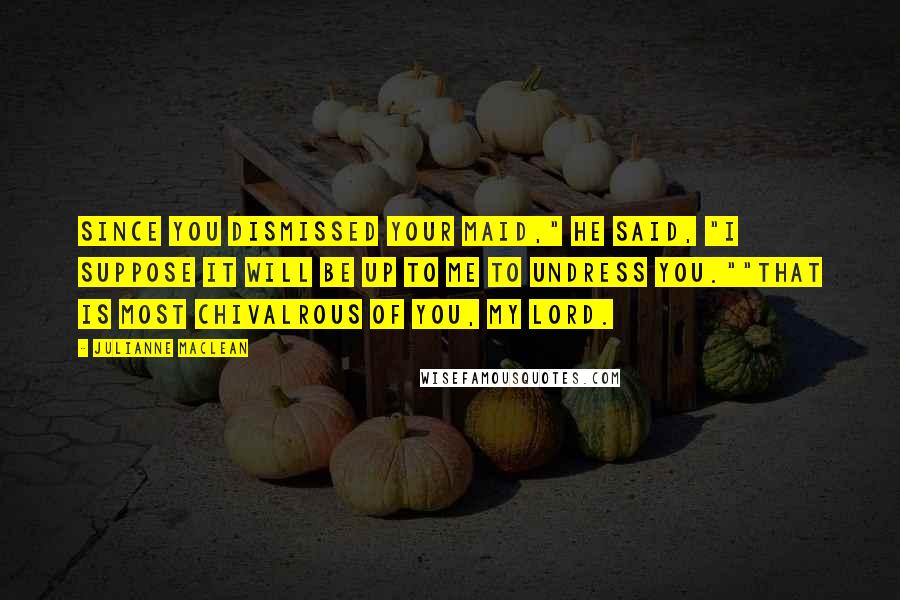 Since you dismissed your maid," he said, "I suppose it will be up to me to undress you."
"That is most chivalrous of you, my lord.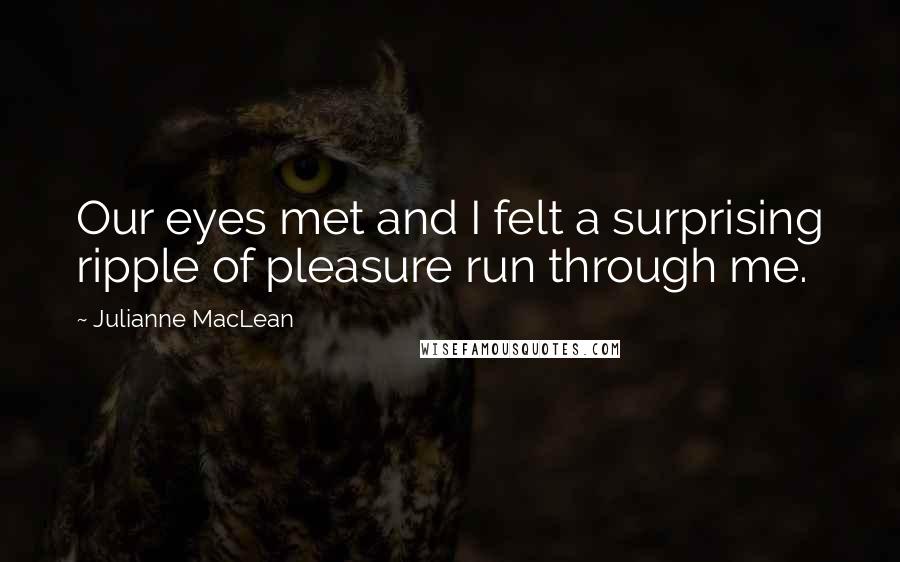 Our eyes met and I felt a surprising ripple of pleasure run through me.