Do U Think About Me Quotes
Collection of top 30 famous quotes about Do U Think About Me
What do you think about me is not my business the important thing is what I think about myself ...
—
Robert T. Kiyosaki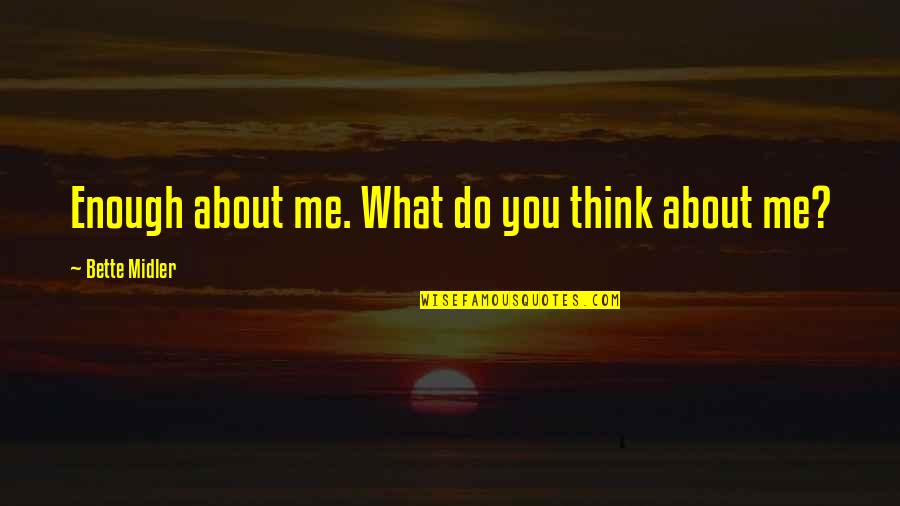 Enough about me. What do you think about me?
—
Bette Midler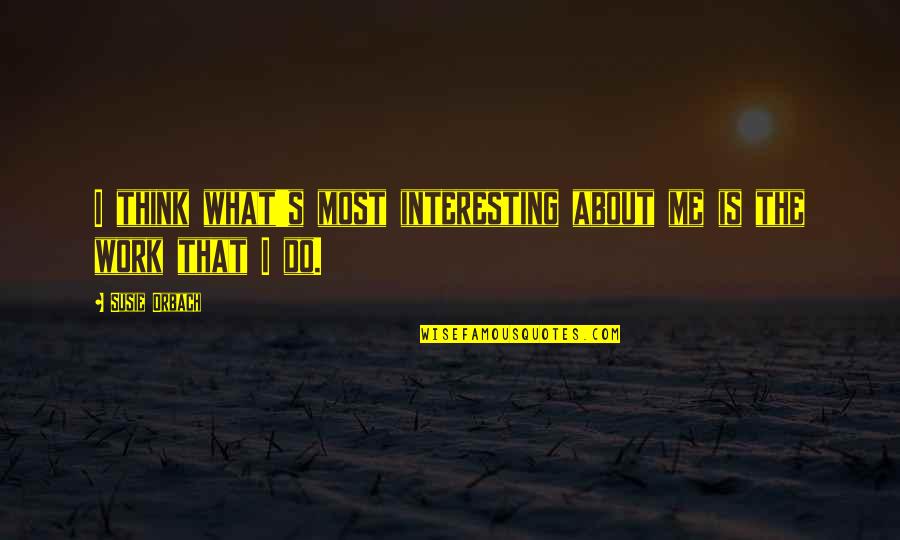 I think what's most interesting about me is the work that I do.
—
Susie Orbach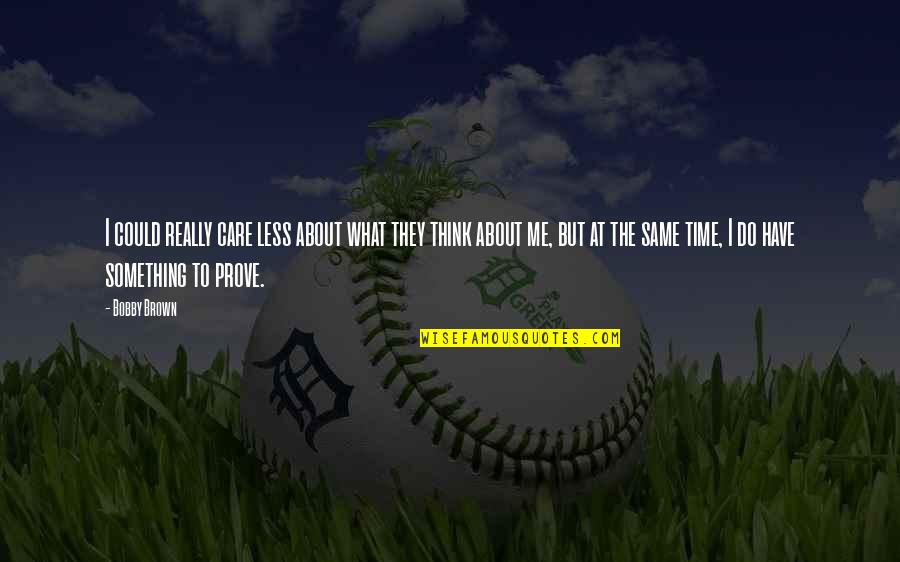 I could really care less about what they think about me, but at the same time, I do have something to prove.
—
Bobby Brown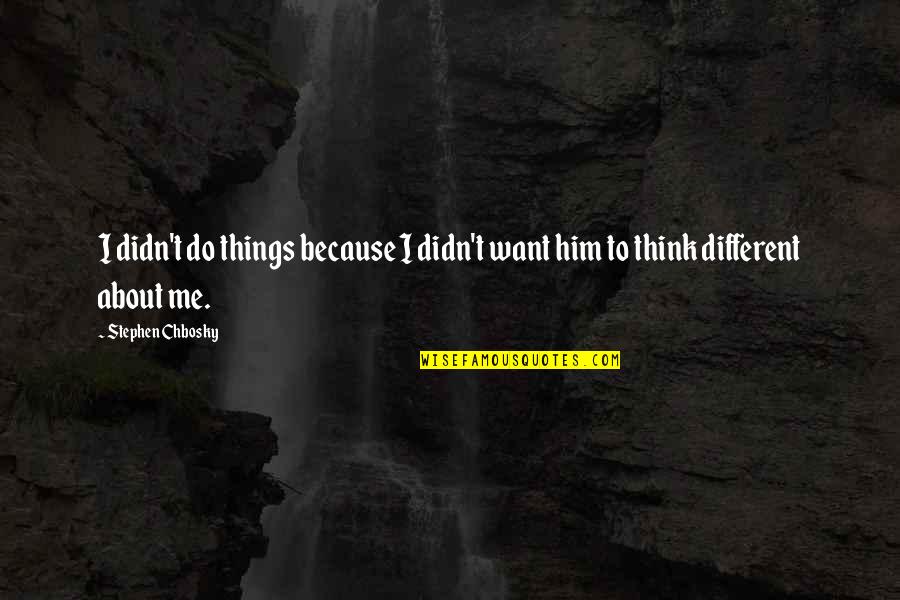 I didn't do things because I didn't want him to think different about me.
—
Stephen Chbosky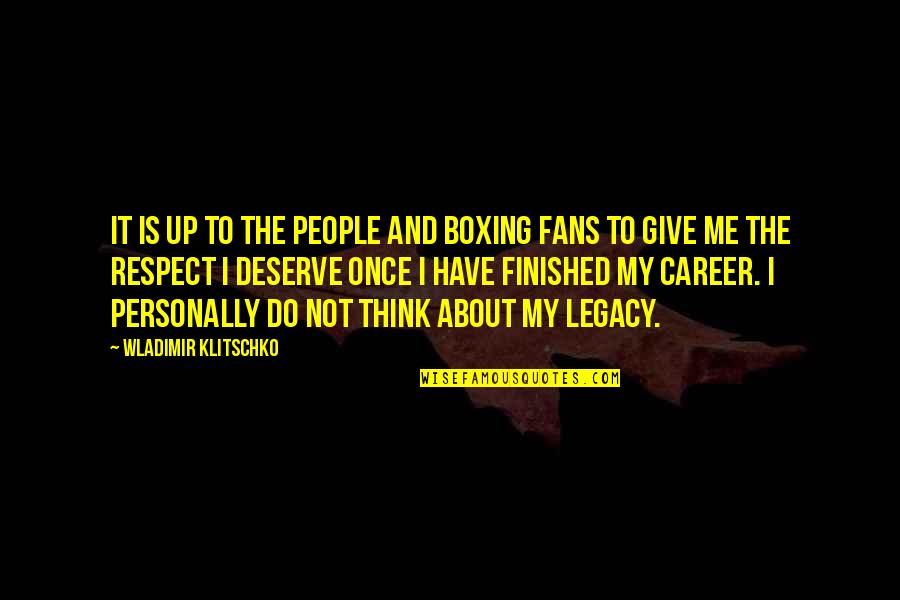 It is up to the people and boxing fans to give me the respect I deserve once I have finished my career. I personally do not think about my legacy. —
Wladimir Klitschko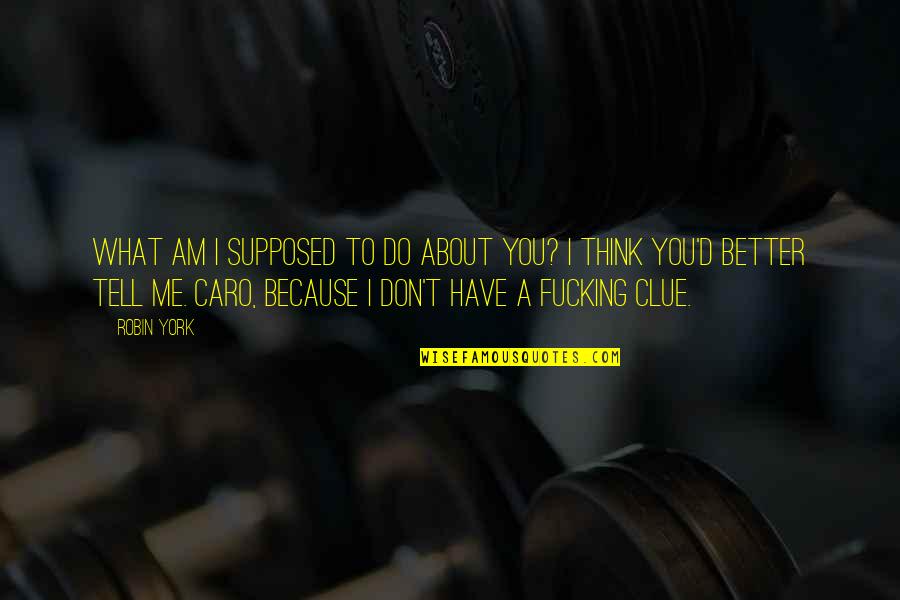 What am I supposed to do about you? I think you'd better tell me. Caro, because I don't have a fucking clue. —
Robin York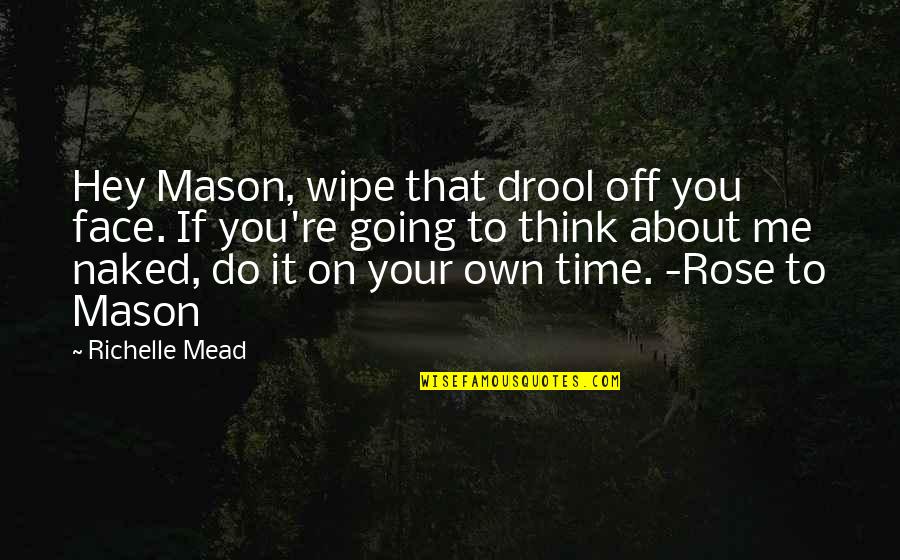 Hey Mason, wipe that drool off you face. If you're going to think about me naked, do it on your own time. -Rose to Mason —
Richelle Mead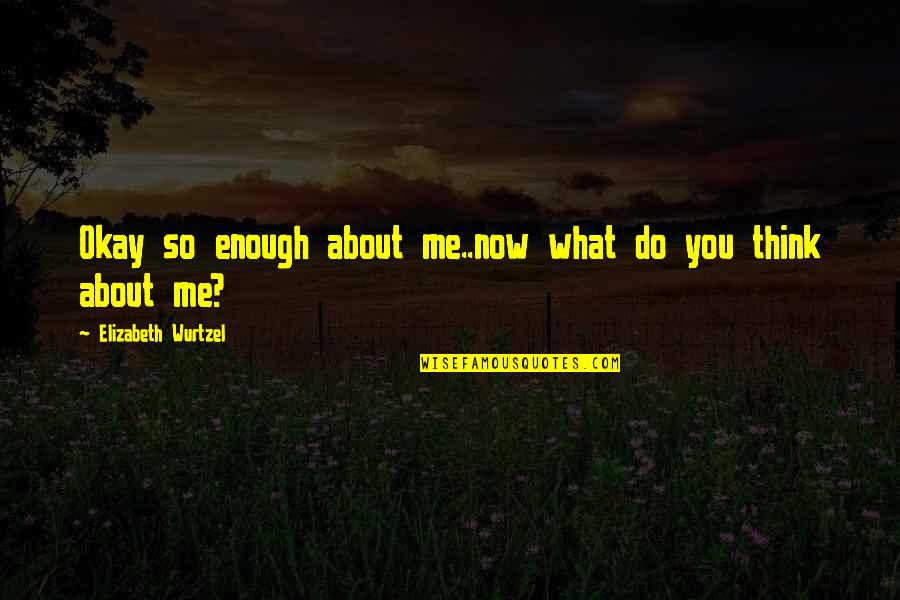 Okay so enough about me..now what do you think about me? —
Elizabeth Wurtzel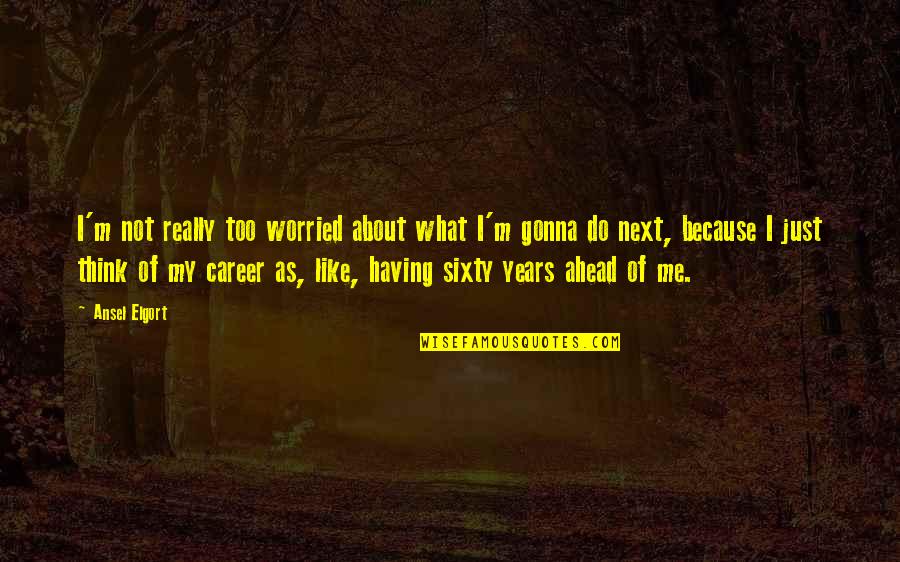 I'm not really too worried about what I'm gonna do next, because I just think of my career as, like, having sixty years ahead of me. —
Ansel Elgort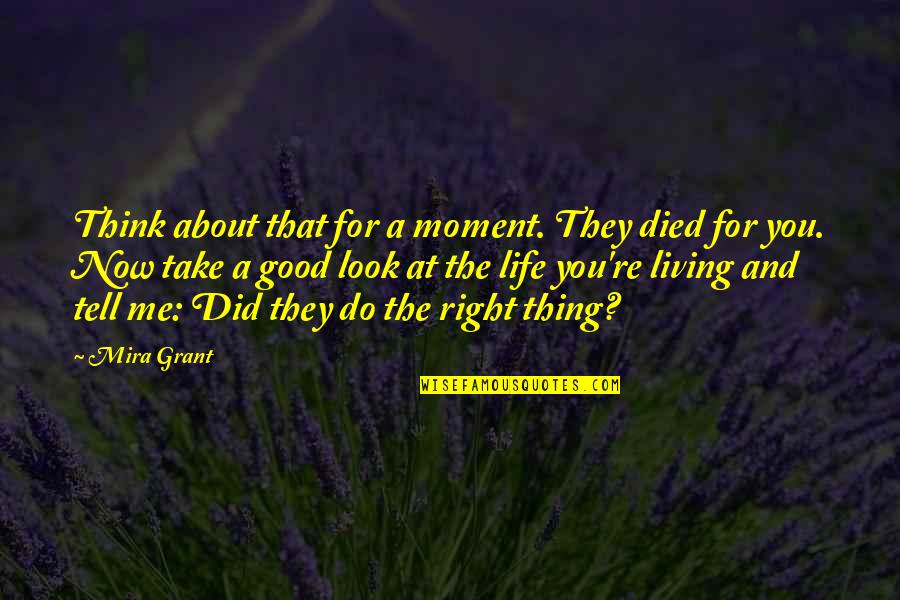 Think about that for a moment. They died for you. Now take a good look at the life you're living and tell me: Did they do the right thing? —
Mira Grant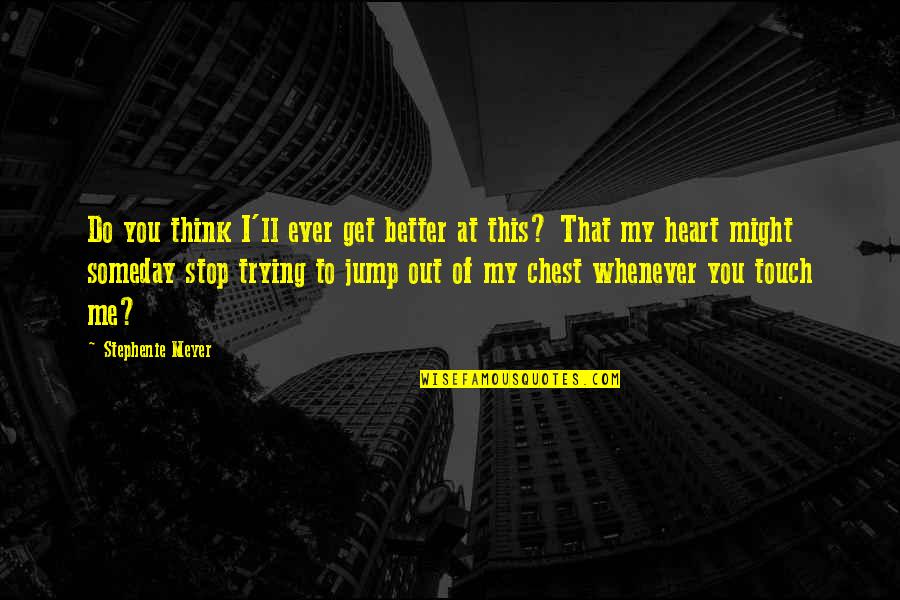 Do you think I'll ever get better at this? That my heart might someday stop trying to jump out of my chest whenever you touch me? —
Stephenie Meyer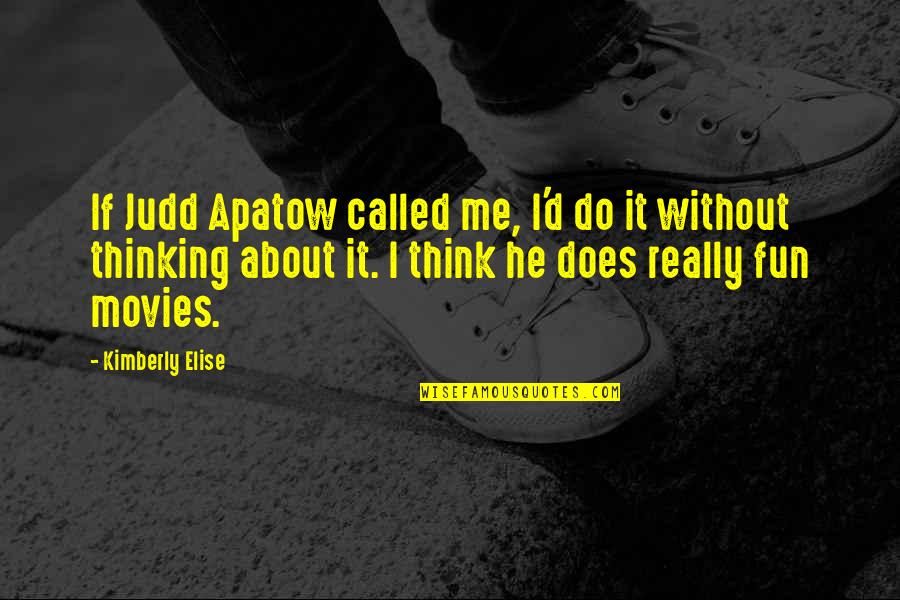 If Judd Apatow called me, I'd do it without thinking about it. I think he does really fun movies. —
Kimberly Elise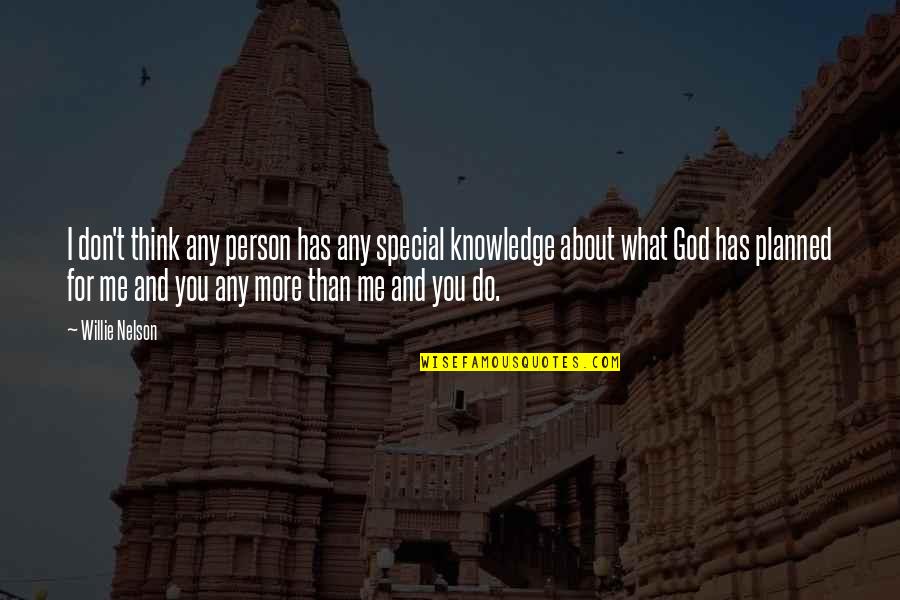 I don't think any person has any special knowledge about what God has planned for me and you any more than me and you do. —
Willie Nelson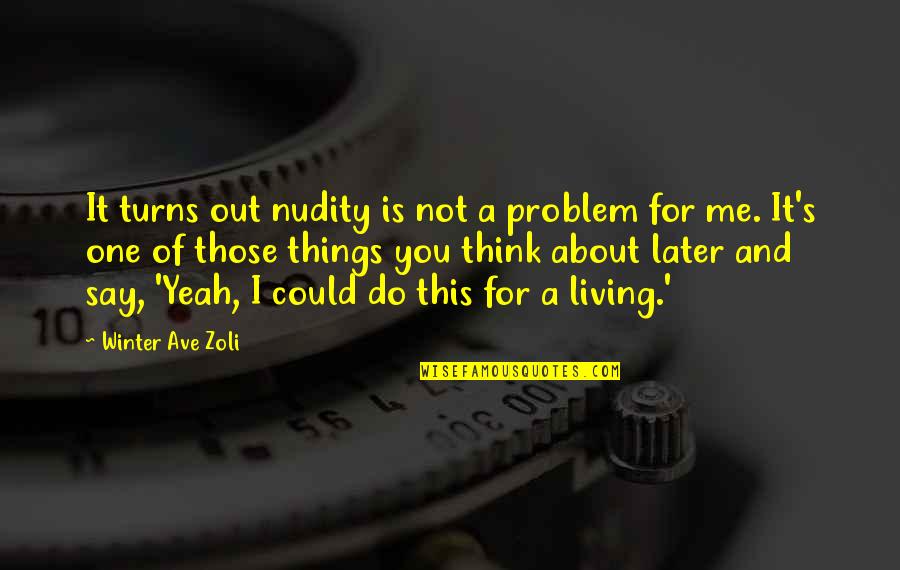 It turns out nudity is not a problem for me. It's one of those things you think about later and say, 'Yeah, I could do this for a living.' —
Winter Ave Zoli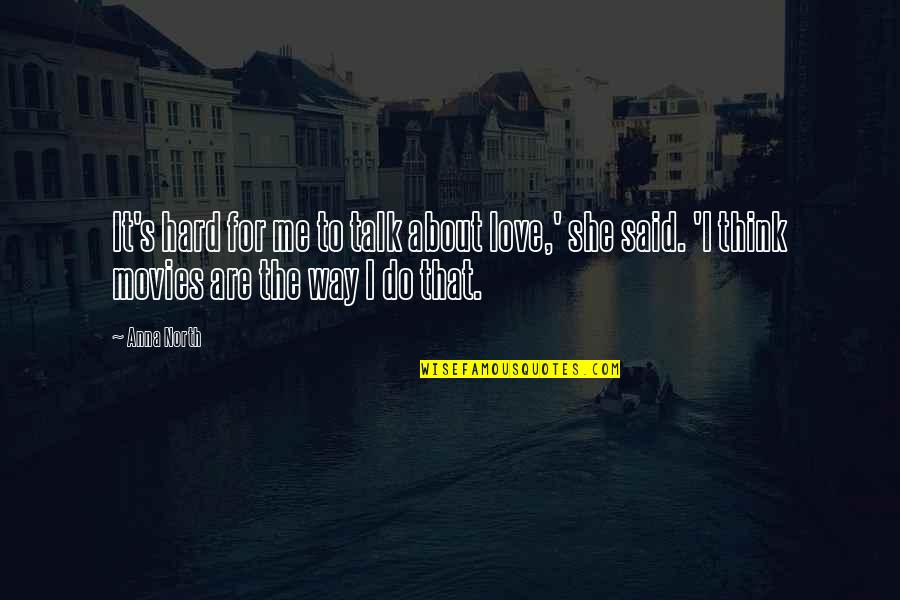 It's hard for me to talk about love,' she said. 'I think movies are the way I do that. —
Anna North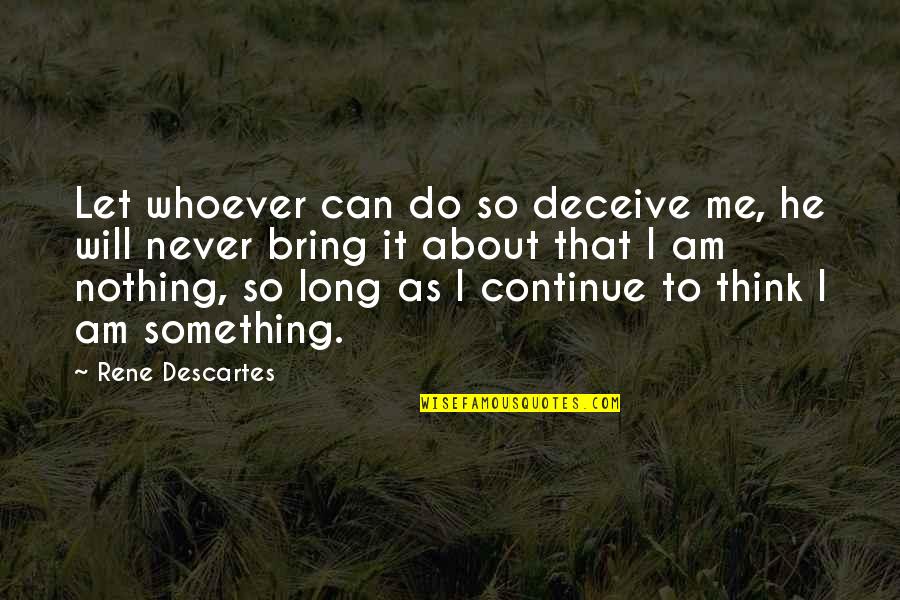 Let whoever can do so deceive me, he will never bring it about that I am nothing, so long as I continue to think I am something. —
Rene Descartes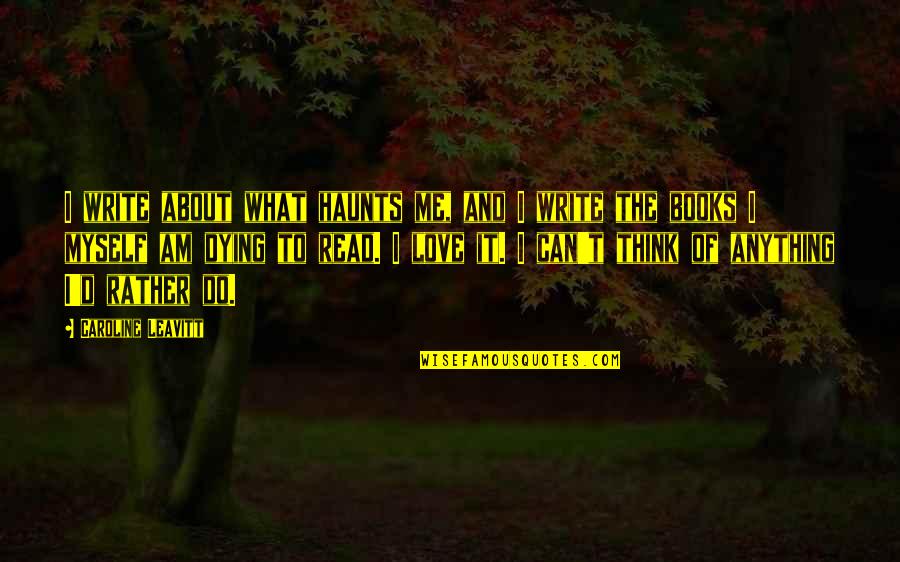 I write about what haunts me, and I write the books I myself am dying to read. I love it. I can't think of anything I'd rather do. —
Caroline Leavitt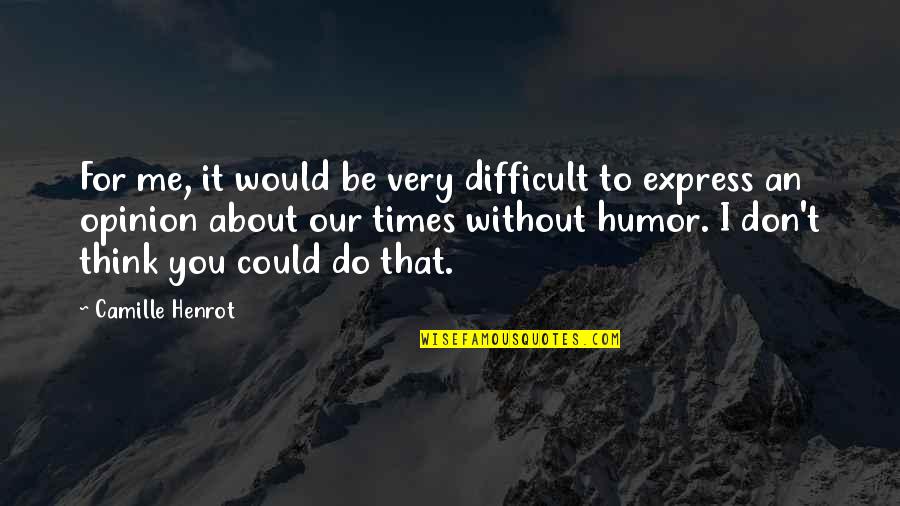 For me, it would be very difficult to express an opinion about our times without humor. I don't think you could do that. —
Camille Henrot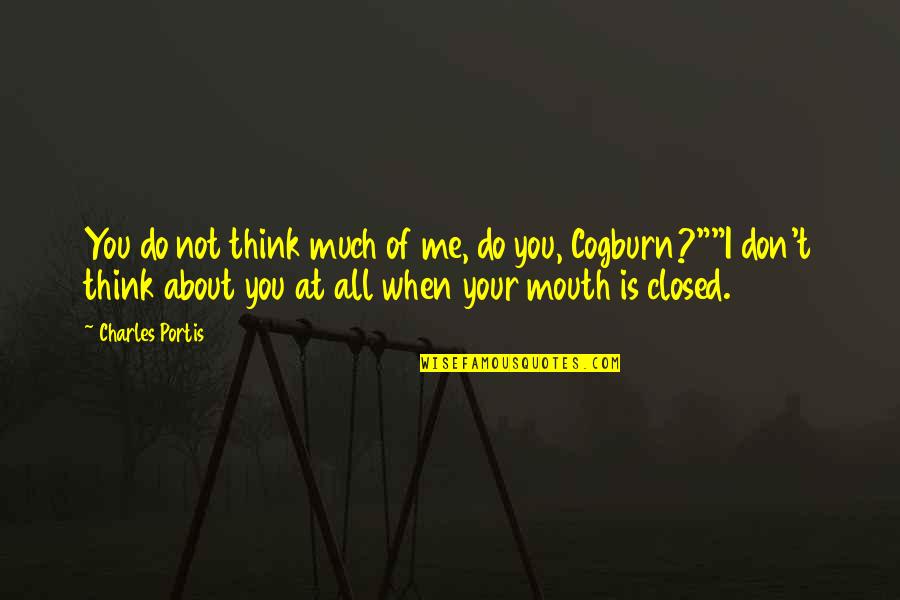 You do not think much of me, do you, Cogburn?"
"I don't think about you at all when your mouth is closed. —
Charles Portis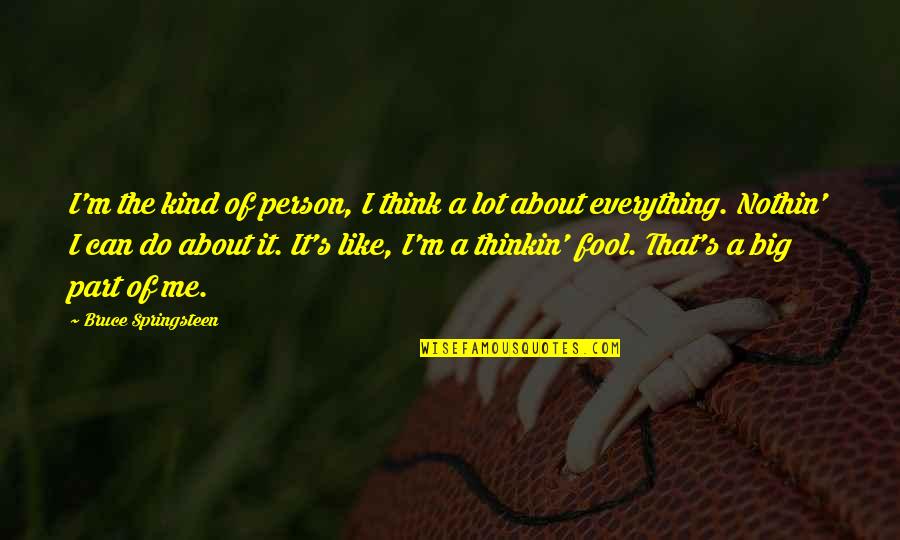 I'm the kind of person, I think a lot about everything. Nothin' I can do about it. It's like, I'm a thinkin' fool. That's a big part of me. —
Bruce Springsteen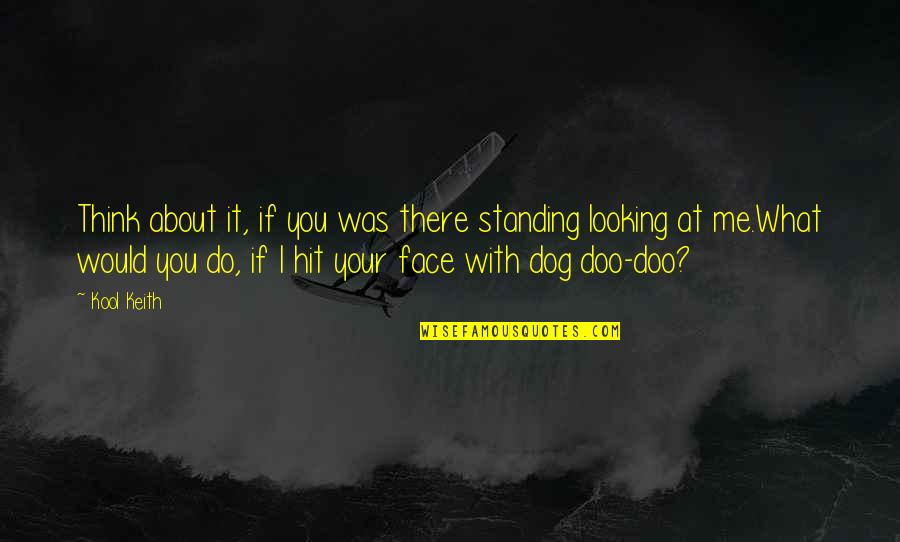 Think about it, if you was there standing looking at me.
What would you do, if I hit your face with dog doo-doo? —
Kool Keith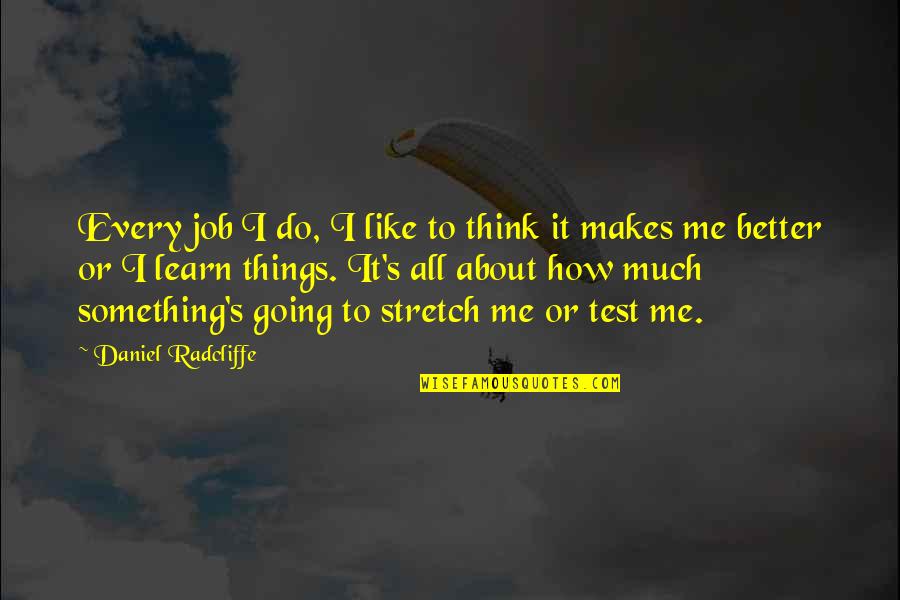 Every job I do, I like to think it makes me better or I learn things. It's all about how much something's going to stretch me or test me. —
Daniel Radcliffe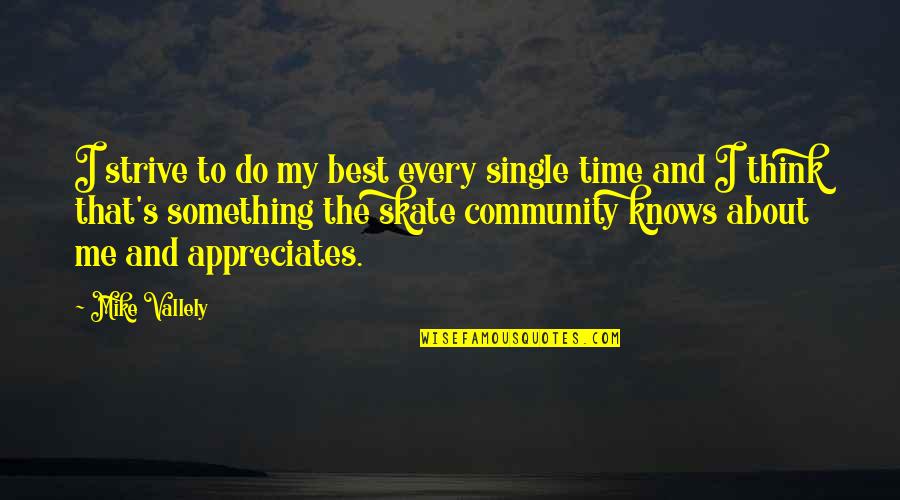 I strive to do my best every single time and I think that's something the skate community knows about me and appreciates. —
Mike Vallely
How do you know about Boy George? (Jesse)
I was in hell, Jesse. What do you think they used to torture me with? Bad pop songs. (Xypher) —
Sherrilyn Kenyon