John Of Damascus Quotes
Top 7 wise famous quotes and sayings by John Of Damascus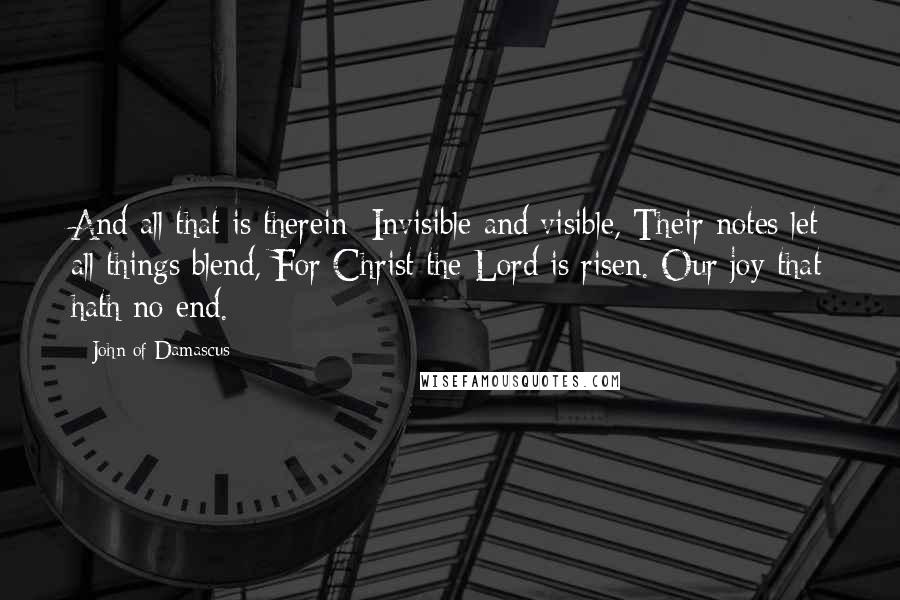 And all that is therein; Invisible and visible, Their notes let all things blend, For Christ the Lord is risen. Our joy that hath no end.
The Eucharist is a fire which inflames us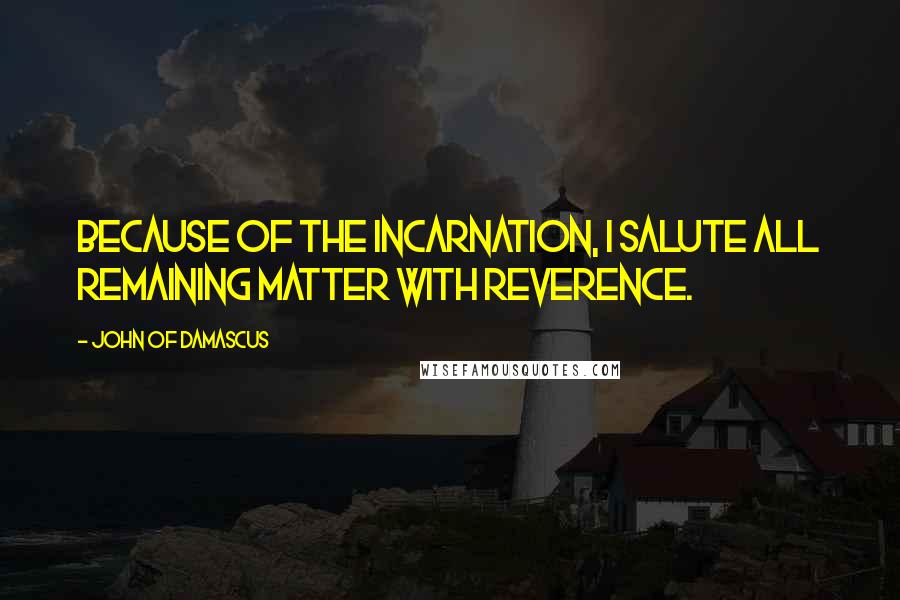 Because of the Incarnation, I salute all remaining matter with reverence.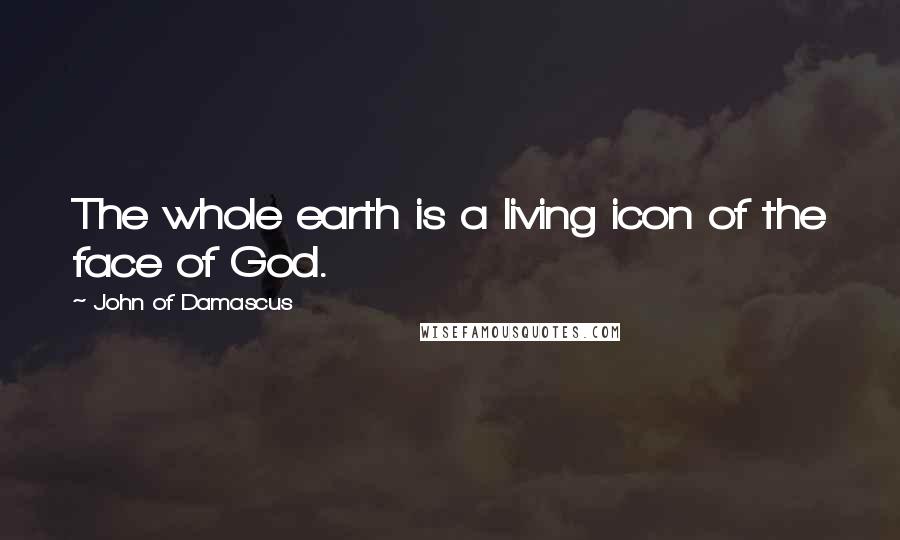 The whole earth is a living icon of the face of God.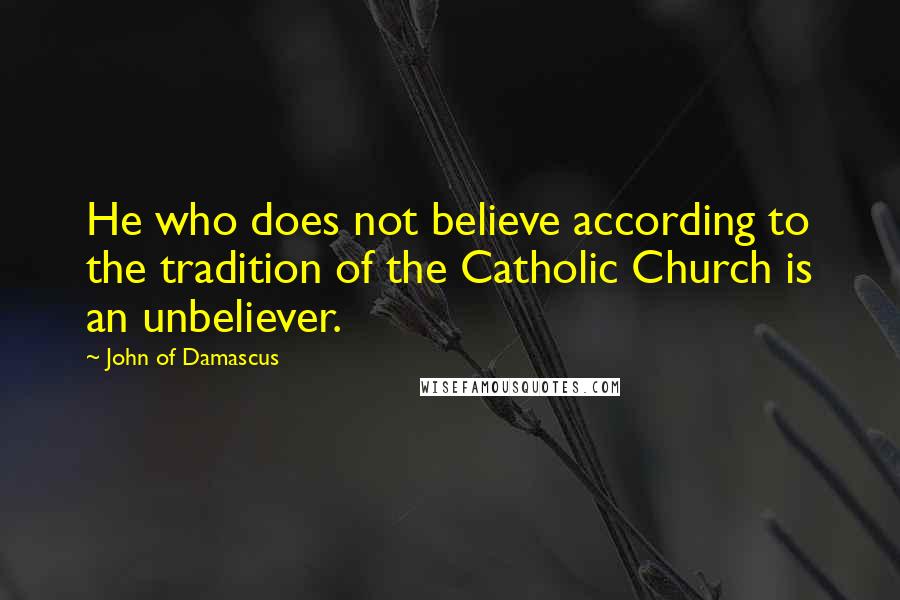 He who does not believe according to the tradition of the Catholic Church is an unbeliever.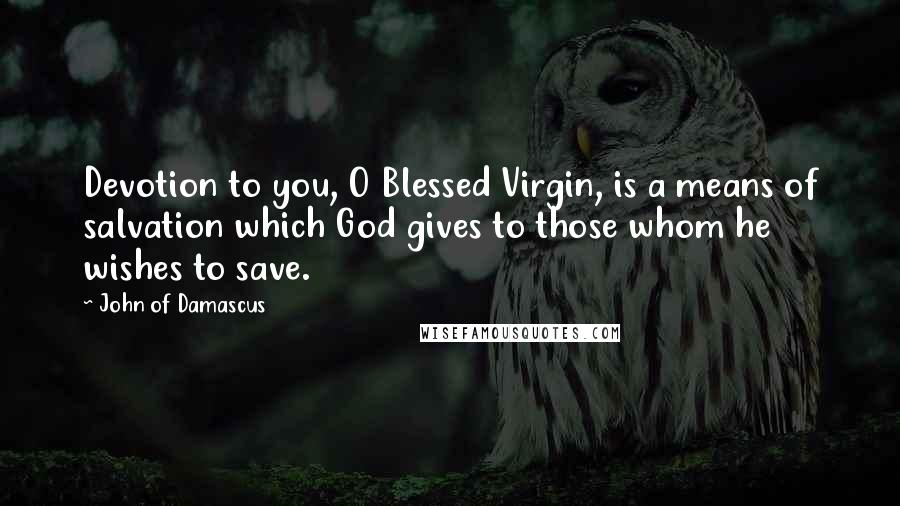 Devotion to you, O Blessed Virgin, is a means of salvation which God gives to those whom he wishes to save.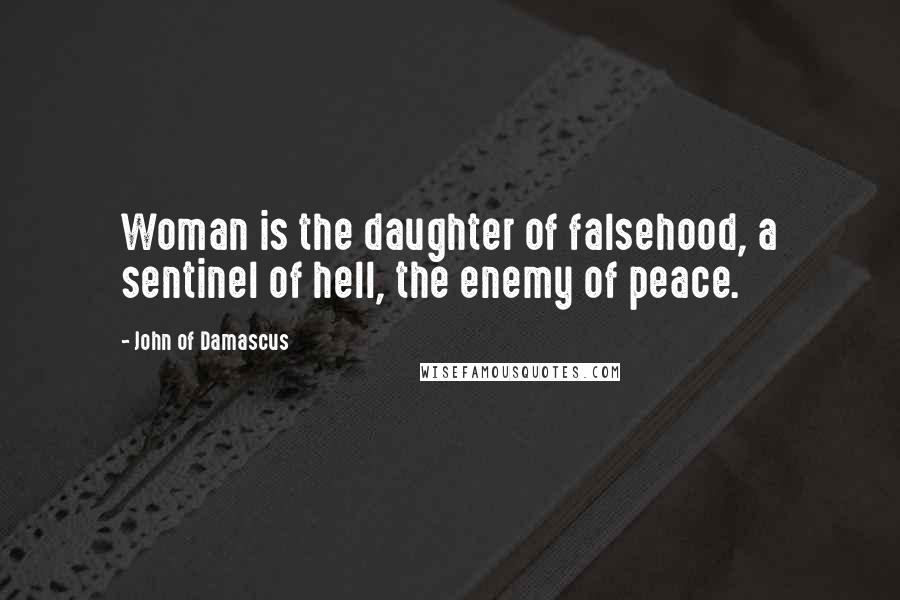 Woman is the daughter of falsehood, a sentinel of hell, the enemy of peace.