John C. Maxwell Quotes
Top 100 wise famous quotes and sayings by John C. Maxwell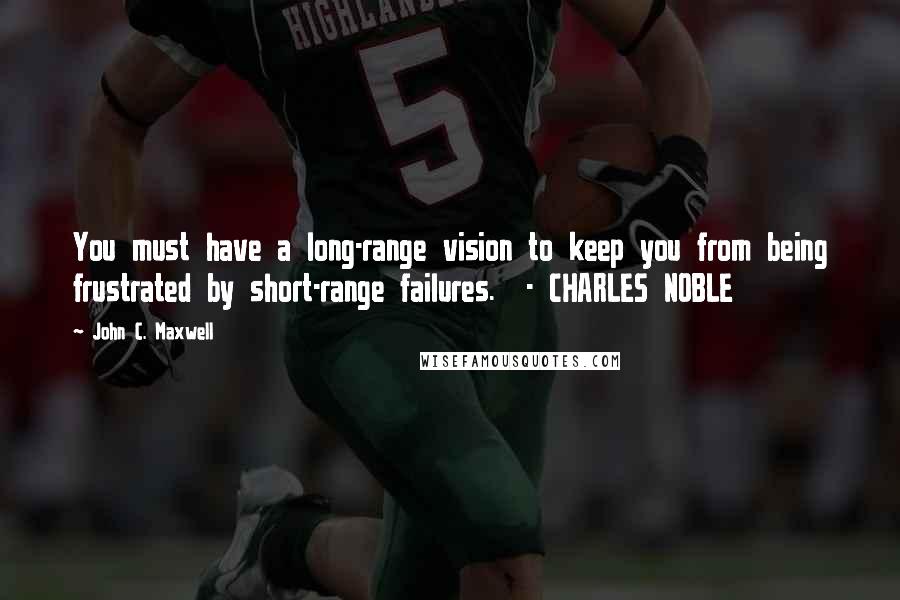 You must have a long-range vision to keep you from being frustrated by short-range failures. - CHARLES NOBLE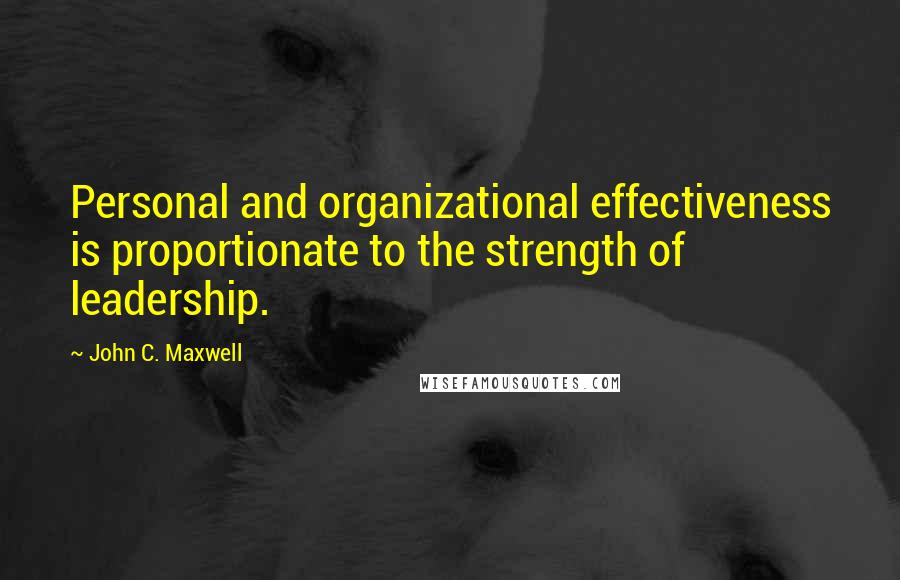 Personal and organizational effectiveness is proportionate to the strength of leadership.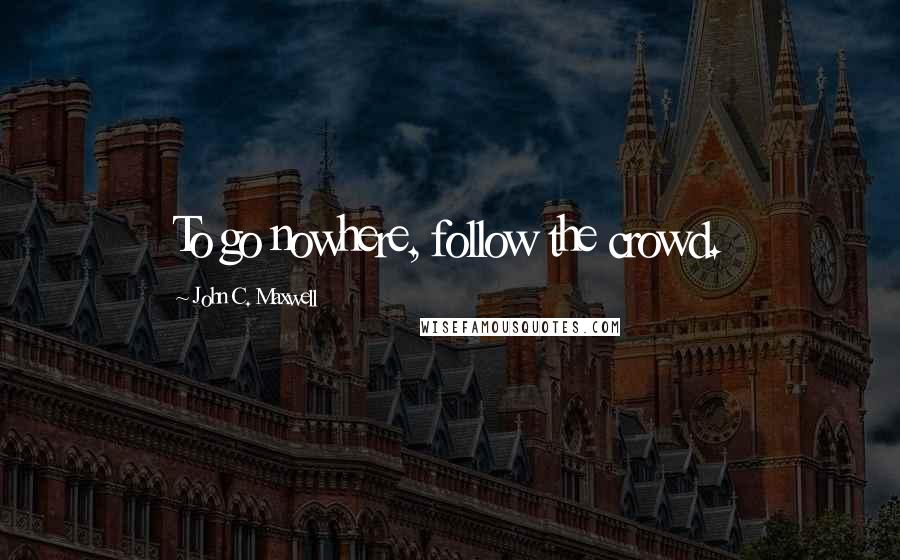 To go nowhere, follow the crowd.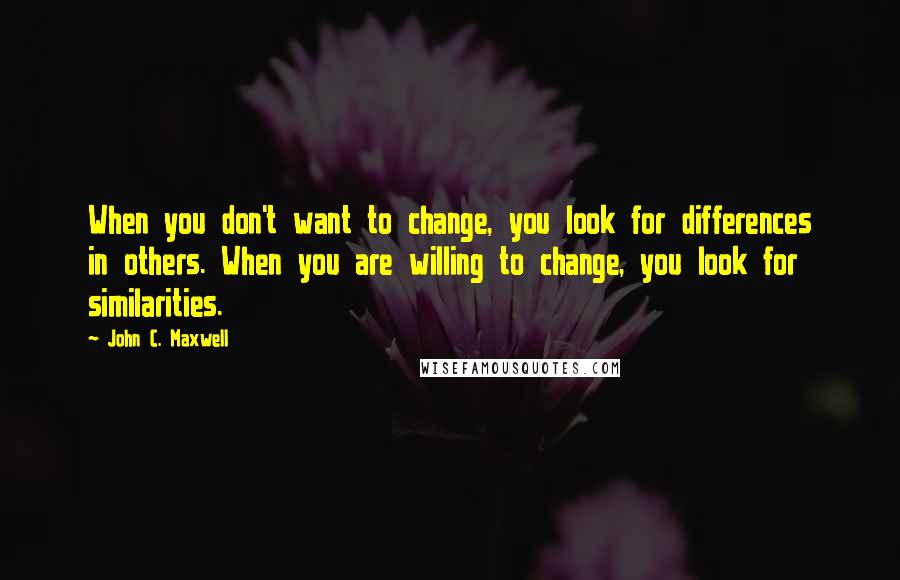 When you don't want to change, you look for differences in others. When you are willing to change, you look for similarities.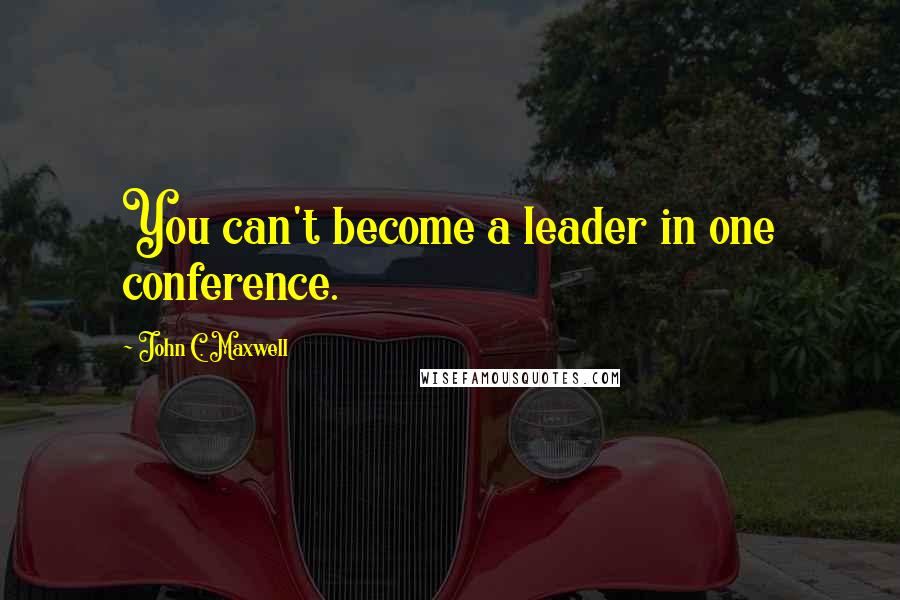 You can't become a leader in one conference.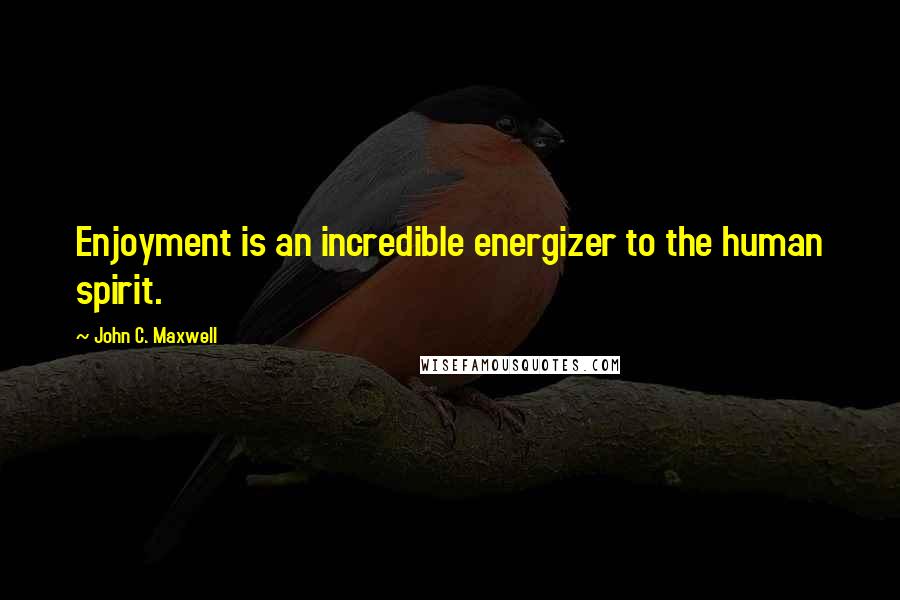 Enjoyment is an incredible energizer to the human spirit.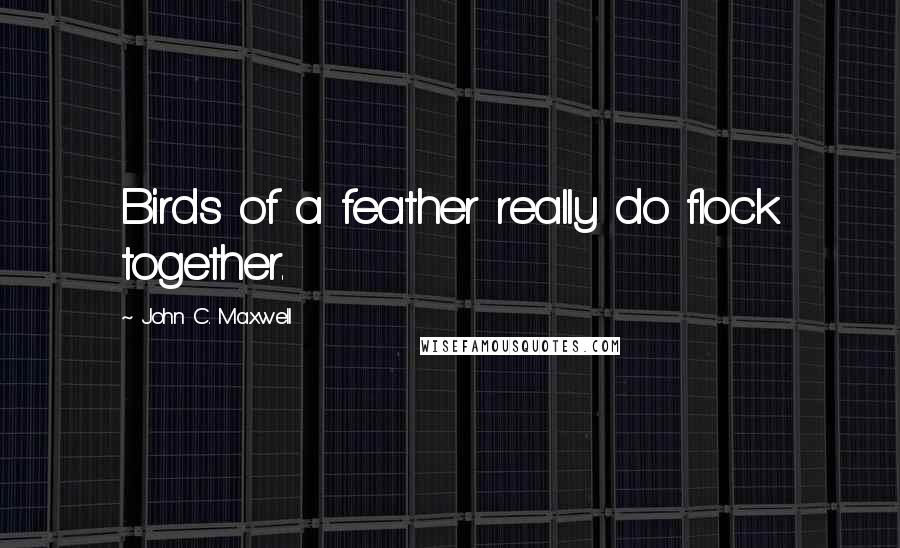 Birds of a feather really do flock together.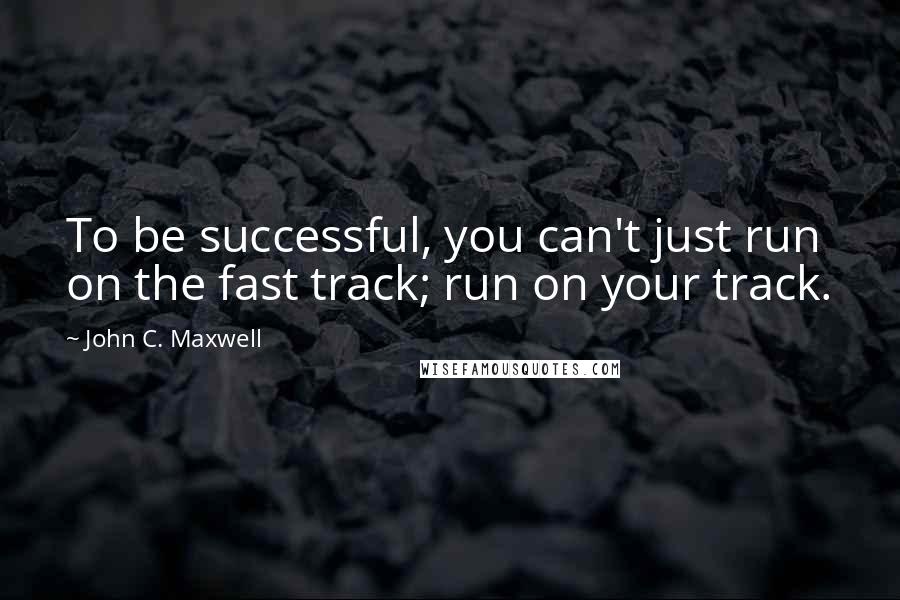 To be successful, you can't just run on the fast track; run on your track.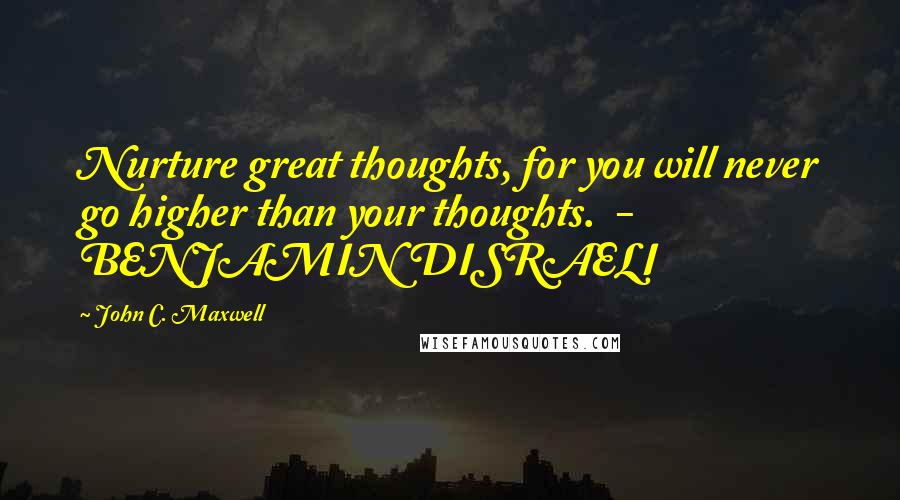 Nurture great thoughts, for you will never go higher than your thoughts. - BENJAMIN DISRAELI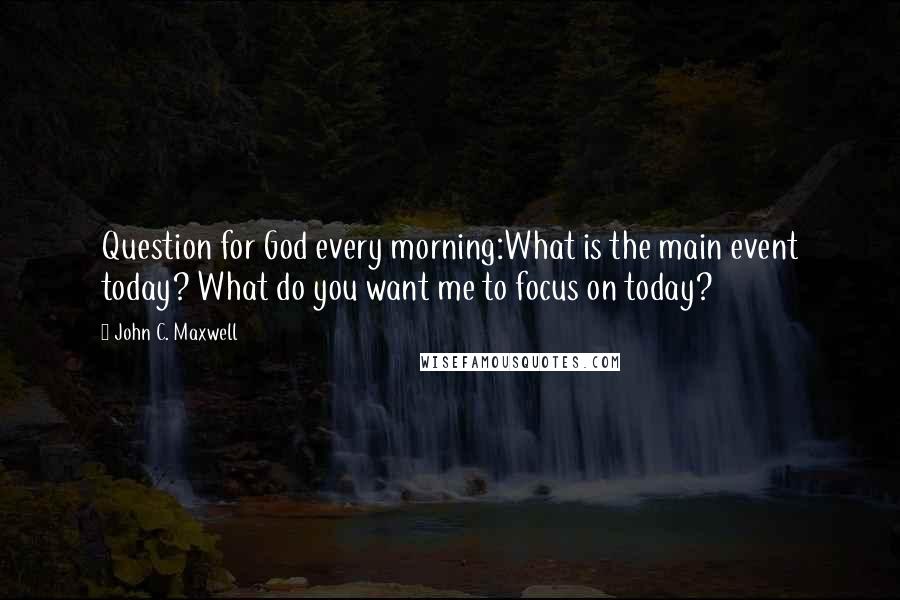 Question for God every morning:
What is the main event today? What do you want me to focus on today?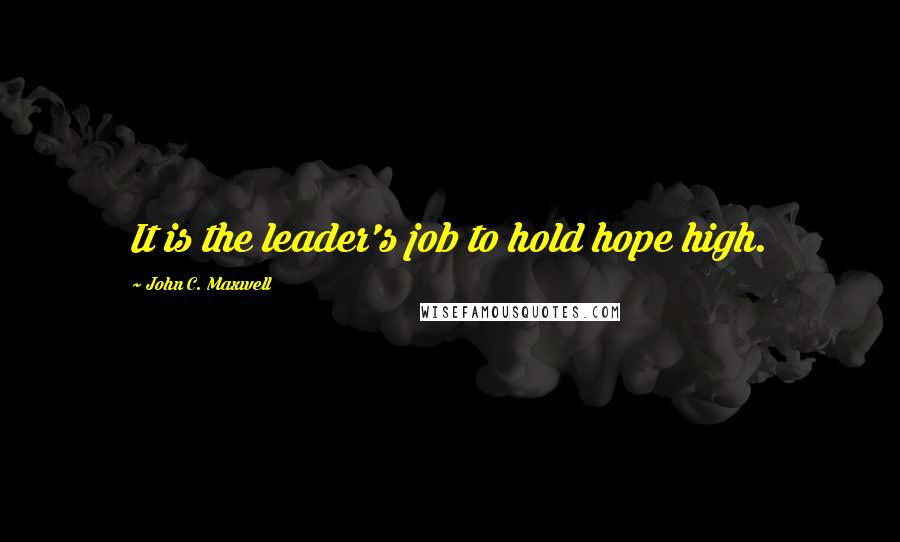 It is the leader's job to hold hope high.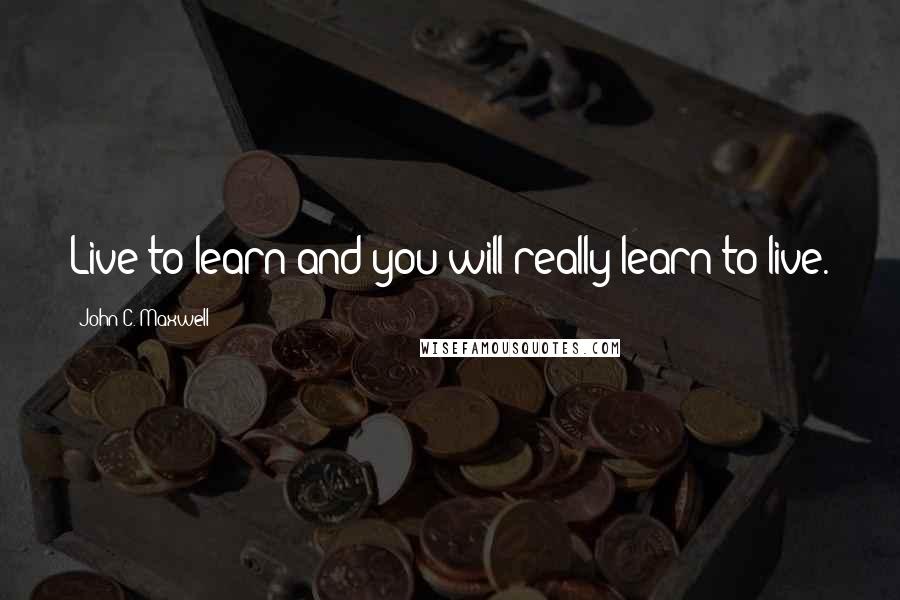 Live to learn and you will really learn to live.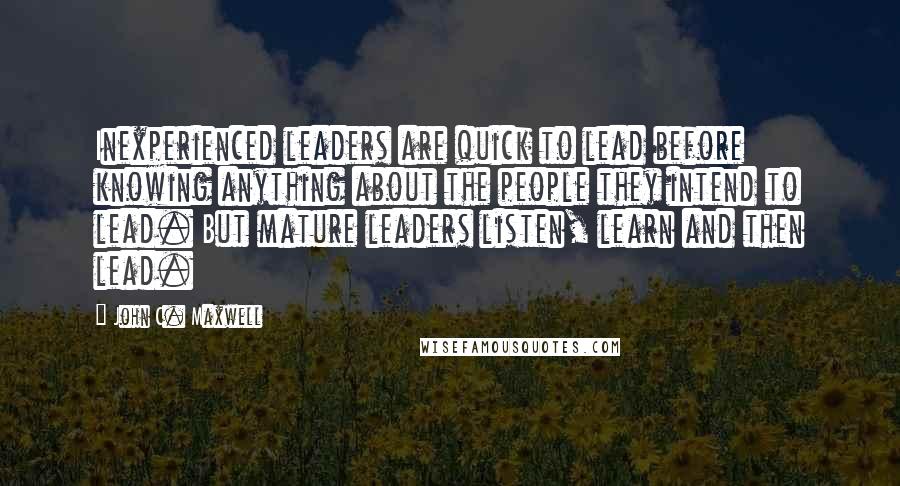 Inexperienced leaders are quick to lead before knowing anything about the people they intend to lead. But mature leaders listen, learn and then lead.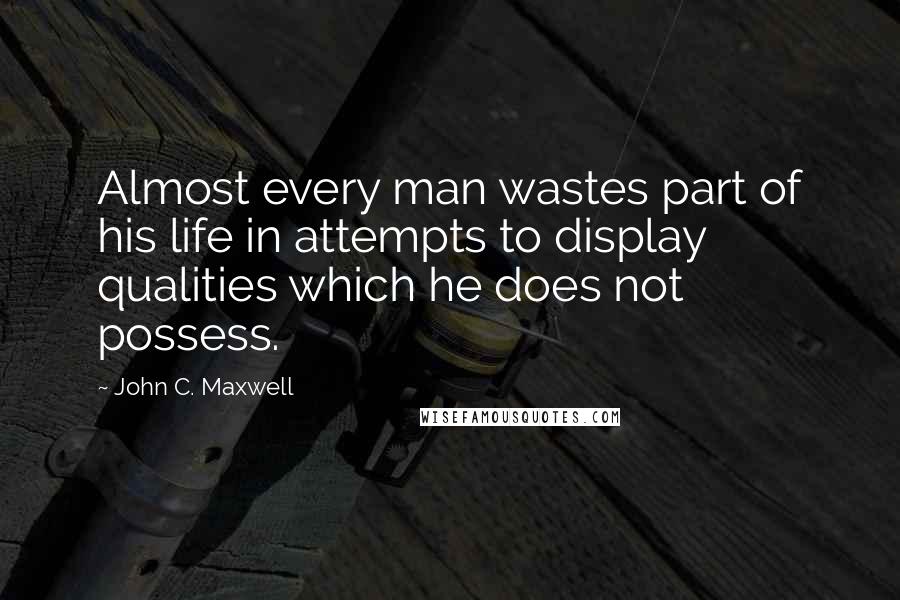 Almost every man wastes part of his life in attempts to display qualities which he does not possess.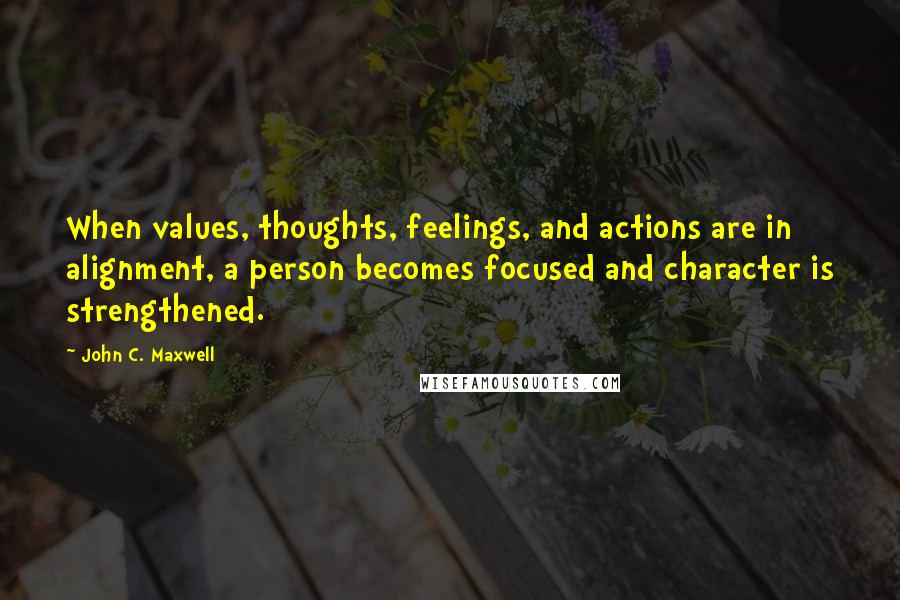 When values, thoughts, feelings, and actions are in alignment, a person becomes focused and character is strengthened.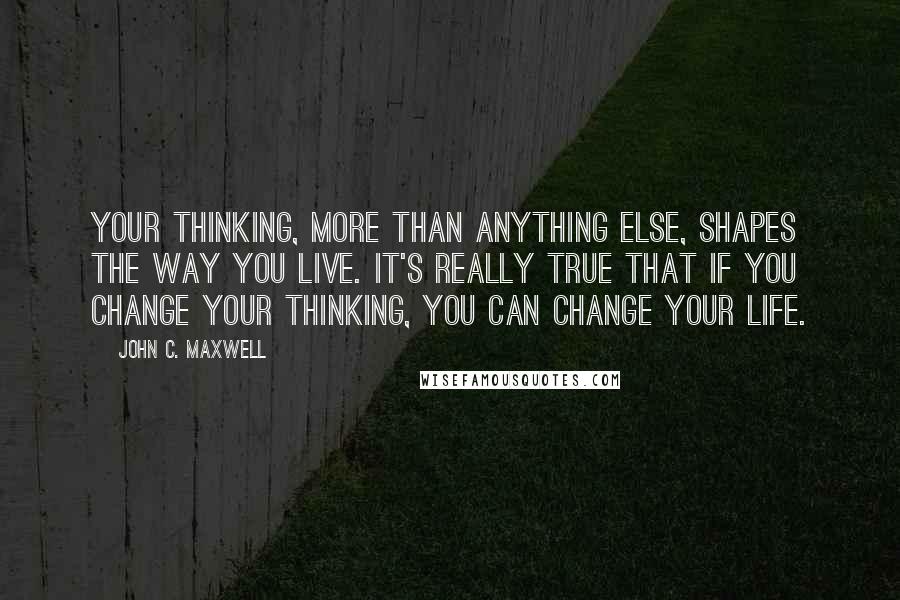 Your thinking, more than anything else, shapes the way you live. It's really true that if you change your thinking, you can change your life.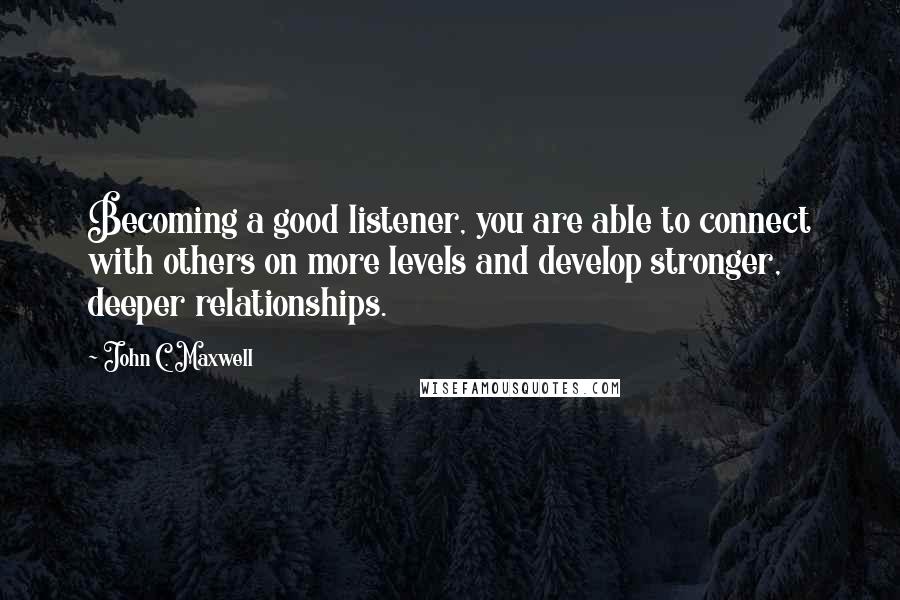 Becoming a good listener, you are able to connect with others on more levels and develop stronger, deeper relationships.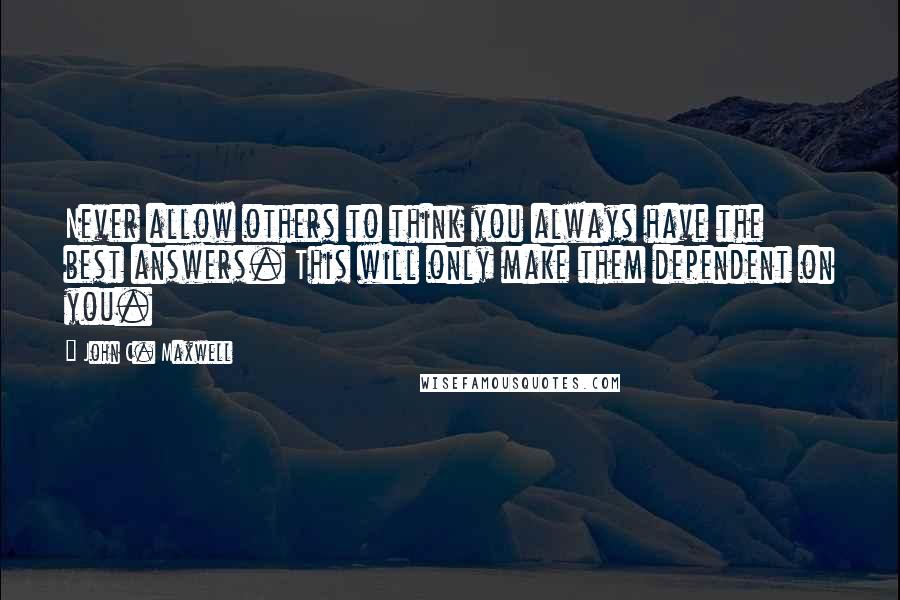 Never allow others to think you always have the best answers. This will only make them dependent on you.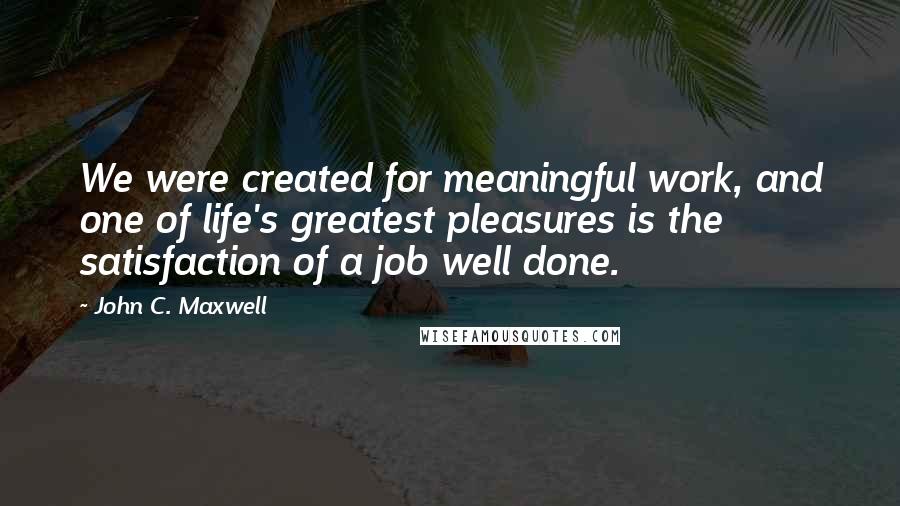 We were created for meaningful work, and one of life's greatest pleasures is the satisfaction of a job well done.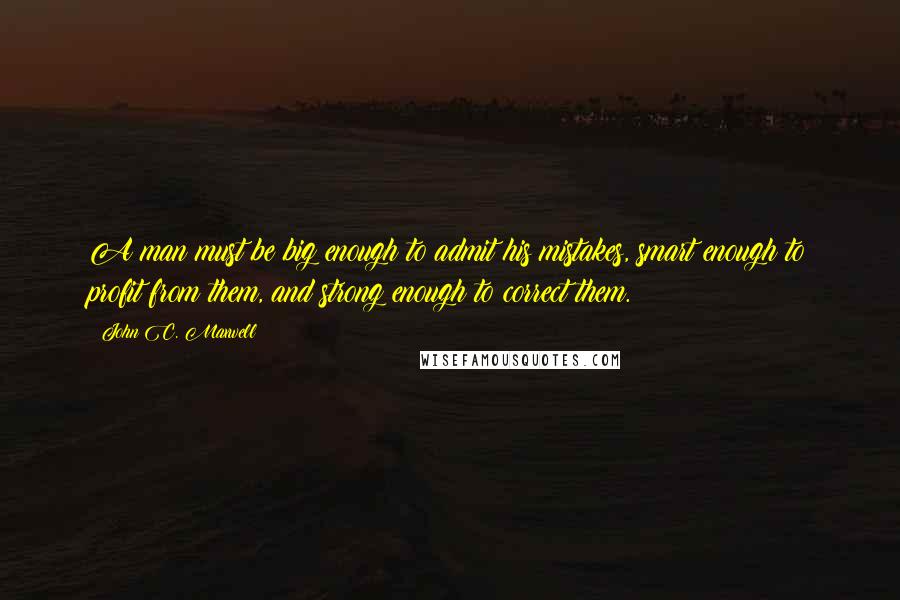 A man must be big enough to admit his mistakes, smart enough to profit from them, and strong enough to correct them.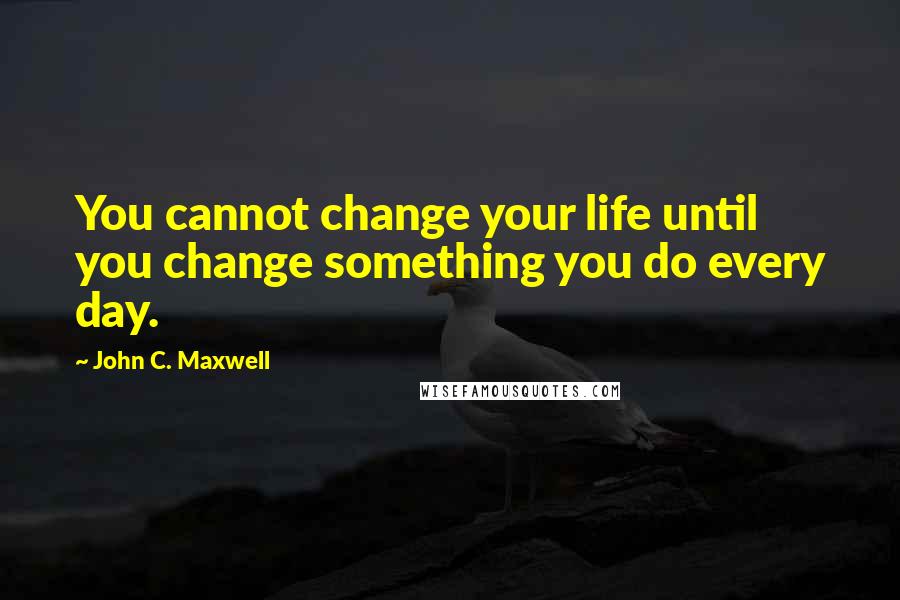 You cannot change your life until you change something you do every day.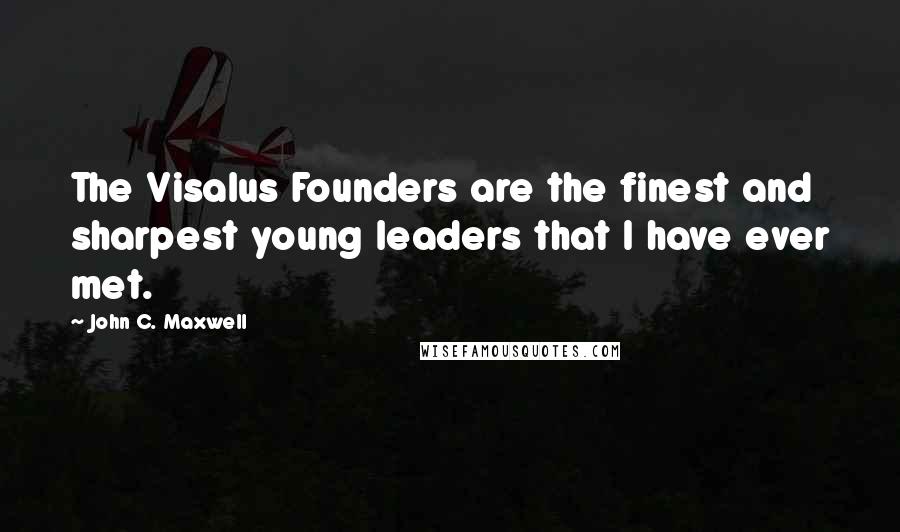 The Visalus Founders are the finest and sharpest young leaders that I have ever met.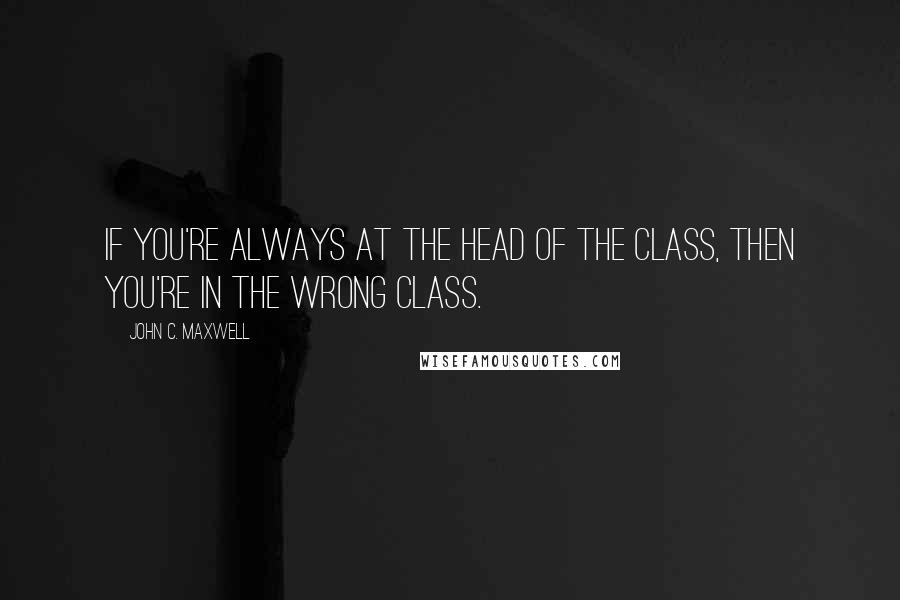 If you're always at the head of the class, then you're in the wrong class.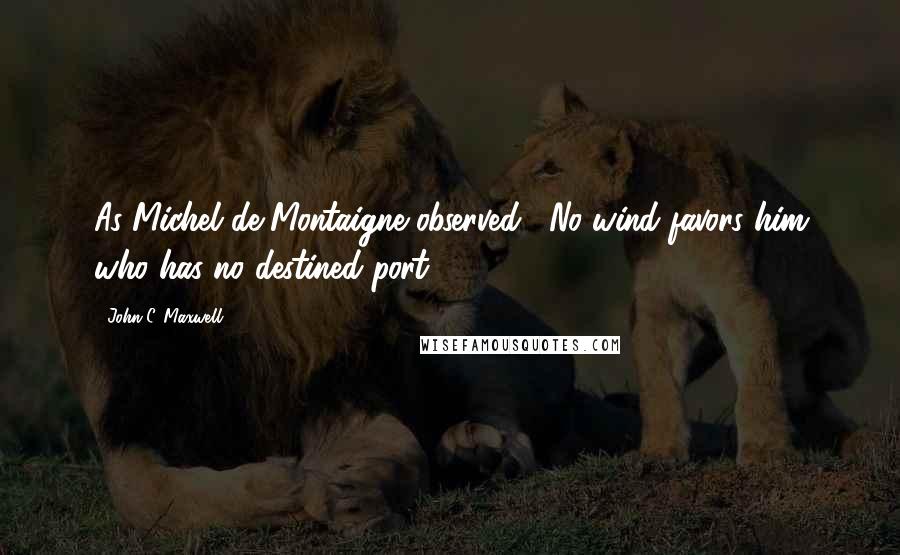 As Michel de Montaigne observed, "No wind favors him who has no destined port.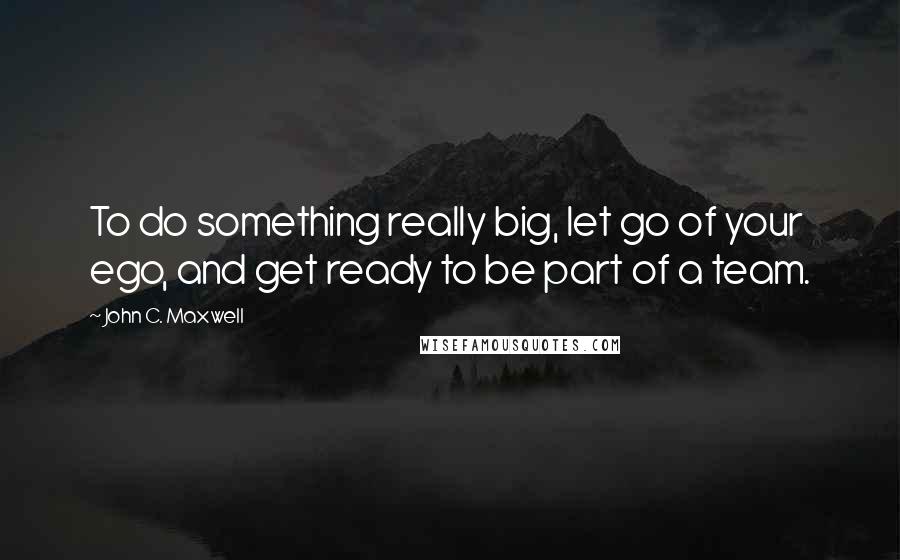 To do something really big, let go of your ego, and get ready to be part of a team.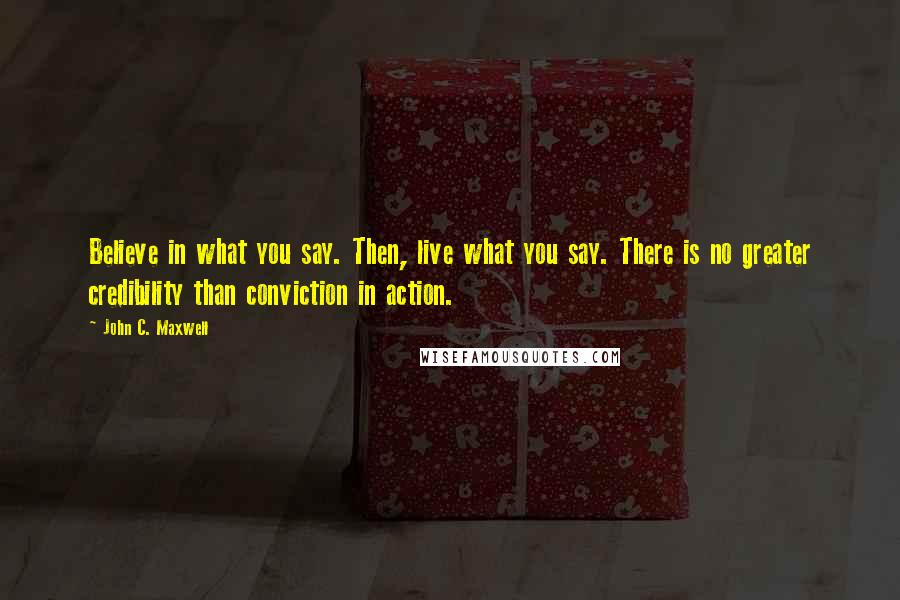 Believe in what you say. Then, live what you say. There is no greater credibility than conviction in action.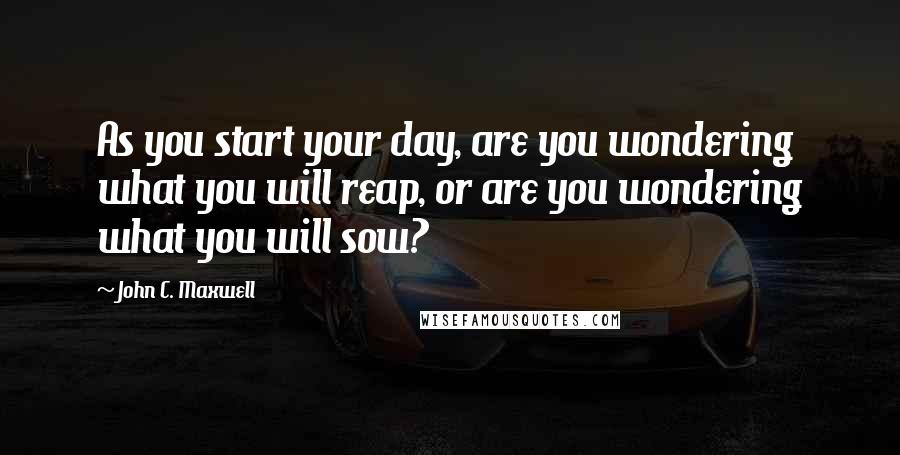 As you start your day, are you wondering what you will reap, or are you wondering what you will sow?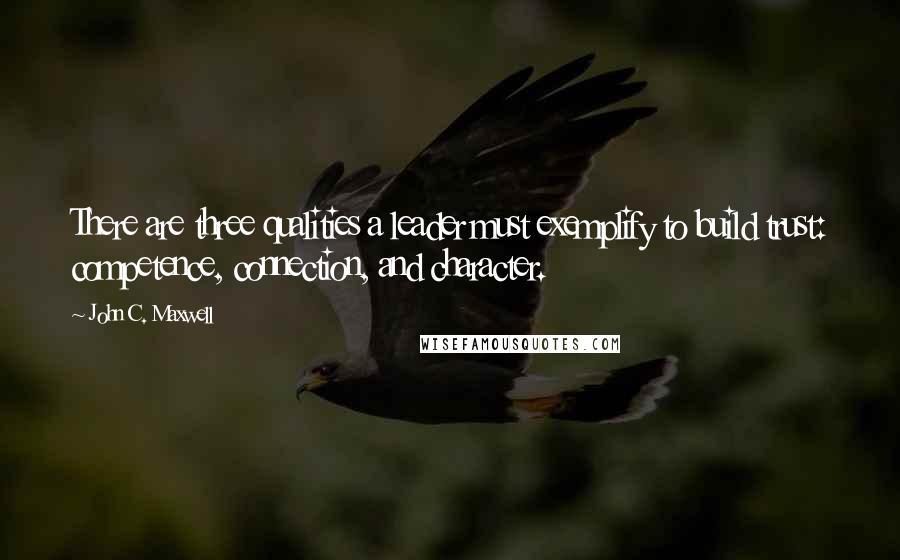 There are three qualities a leader must exemplify to build trust: competence, connection, and character.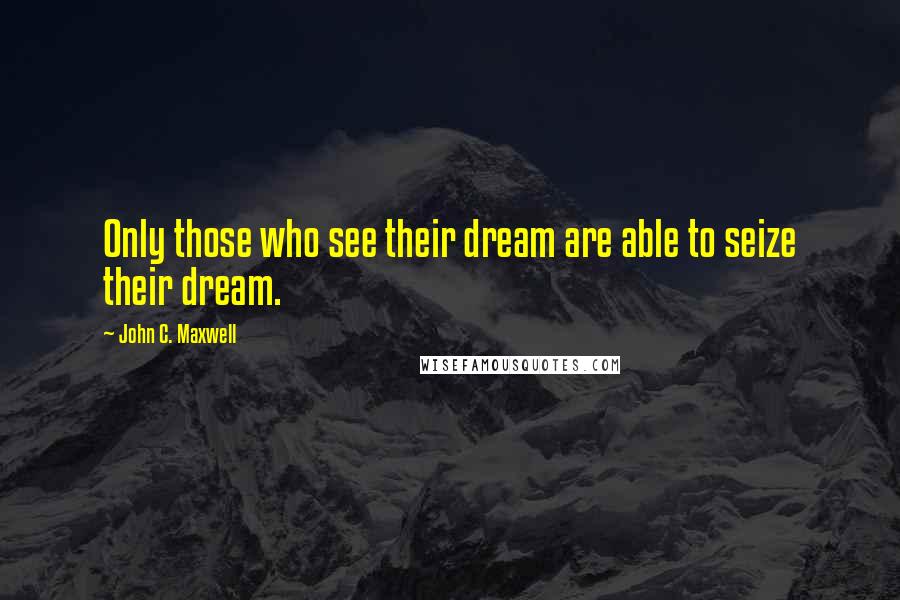 Only those who see their dream are able to seize their dream.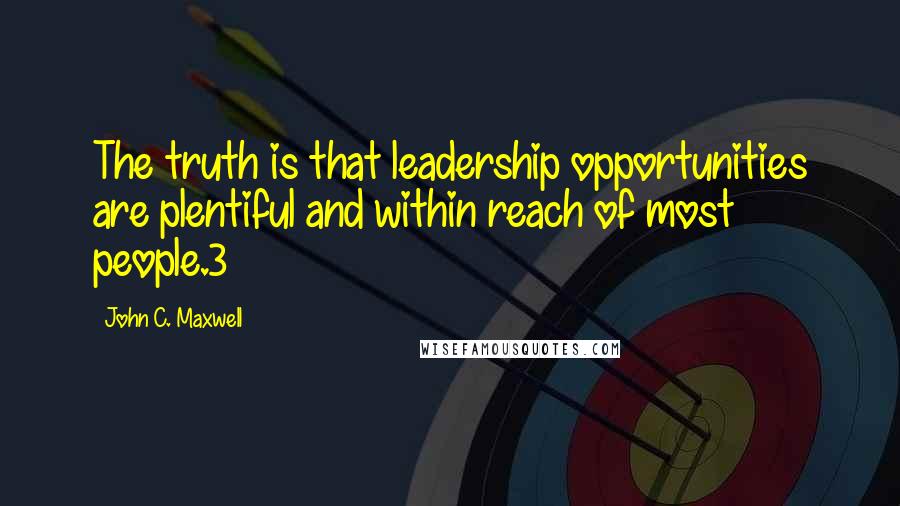 The truth is that leadership opportunities are plentiful and within reach of most people.3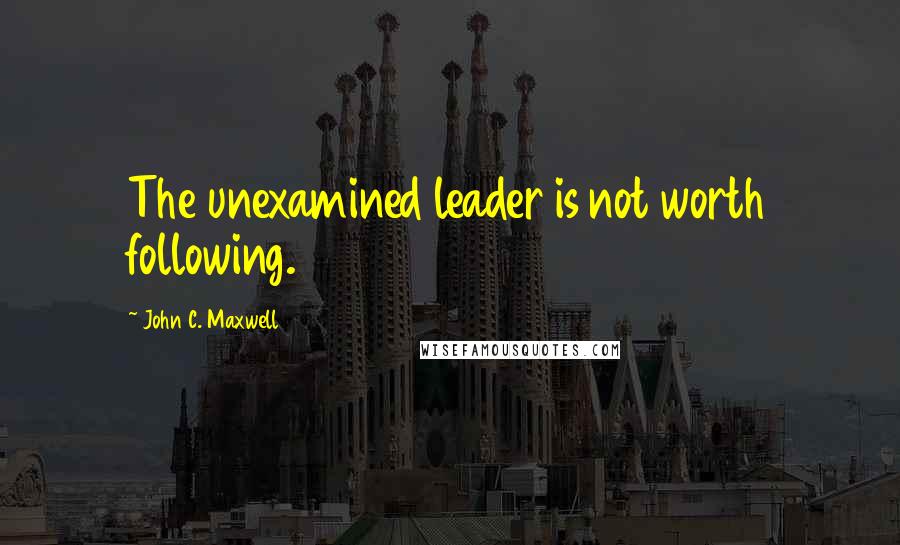 The unexamined leader is not worth following.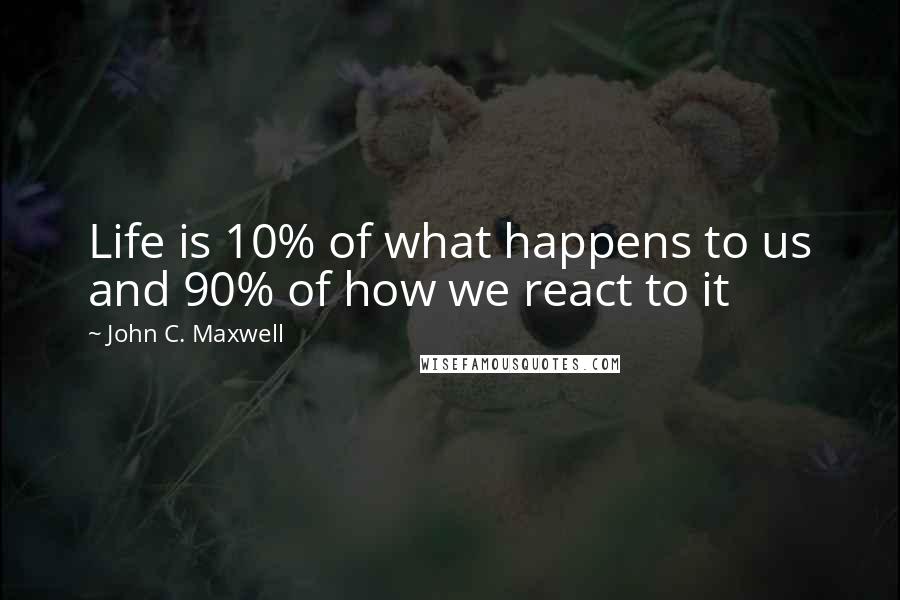 Life is 10% of what happens to us and 90% of how we react to it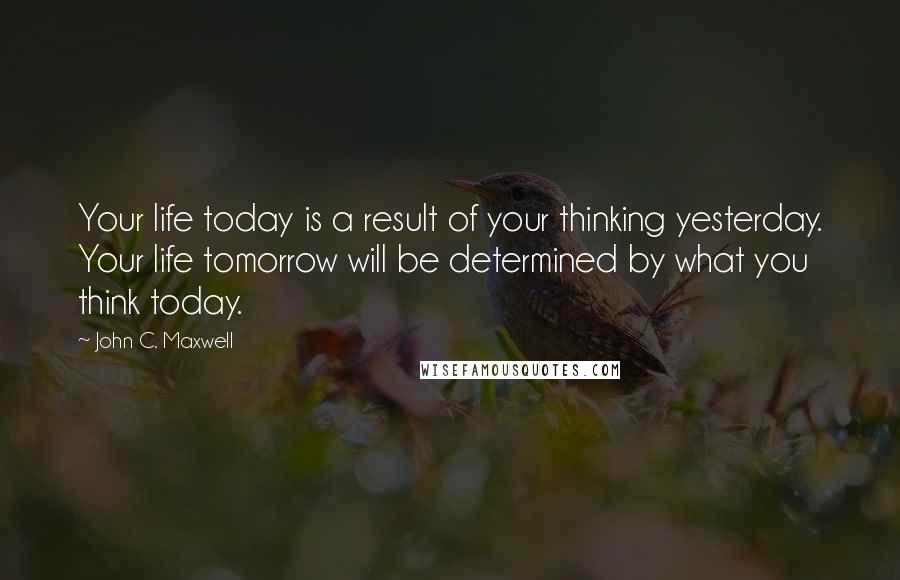 Your life today is a result of your thinking yesterday. Your life tomorrow will be determined by what you think today.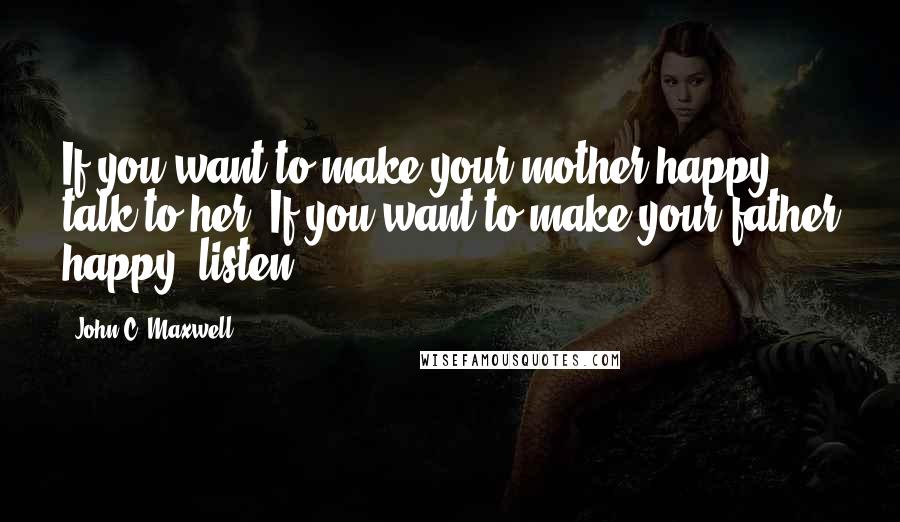 If you want to make your mother happy, talk to her. If you want to make your father happy, listen.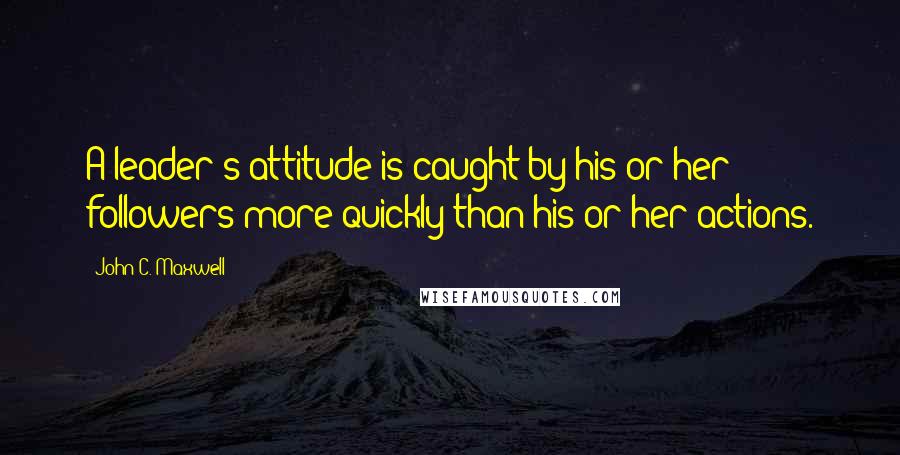 A leader's attitude is caught by his or her followers more quickly than his or her actions.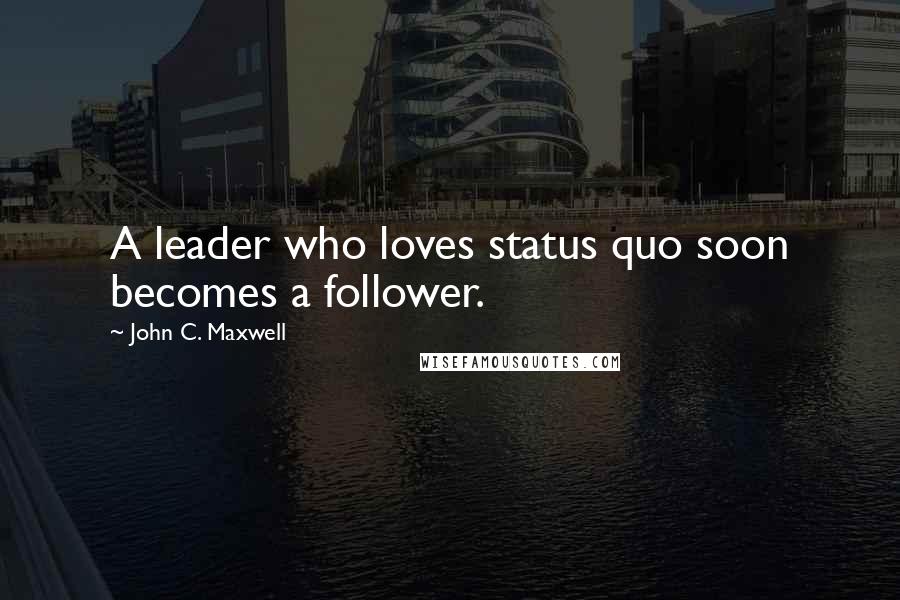 A leader who loves status quo soon becomes a follower.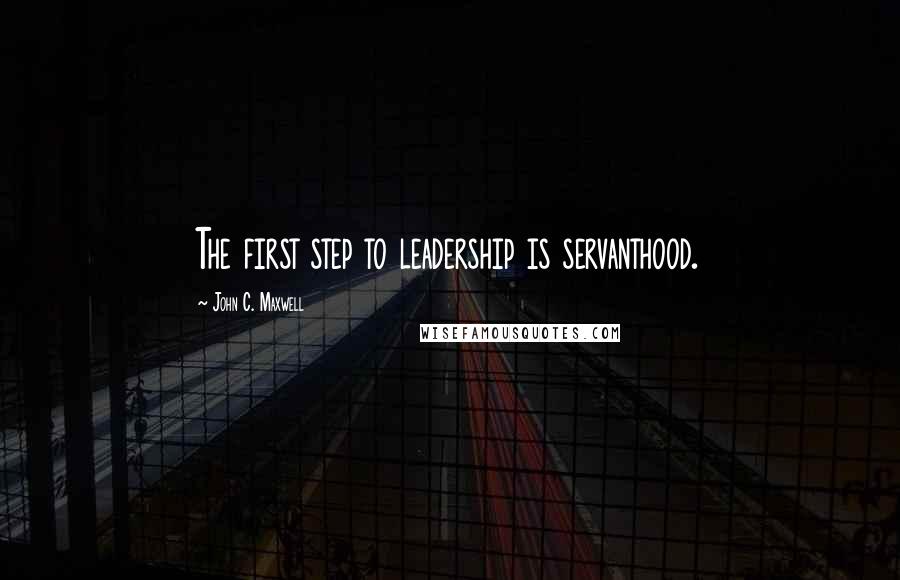 The first step to leadership is servanthood.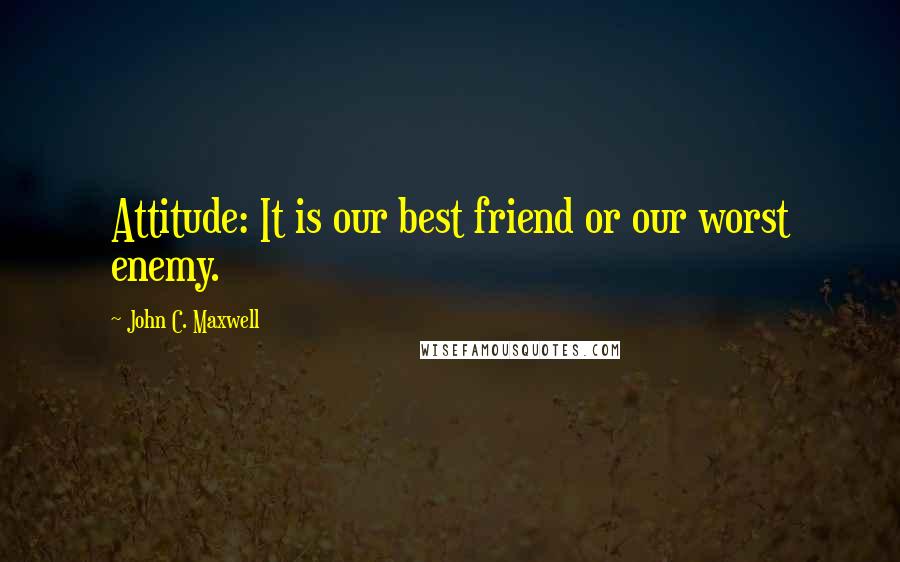 Attitude: It is our best friend or our worst enemy.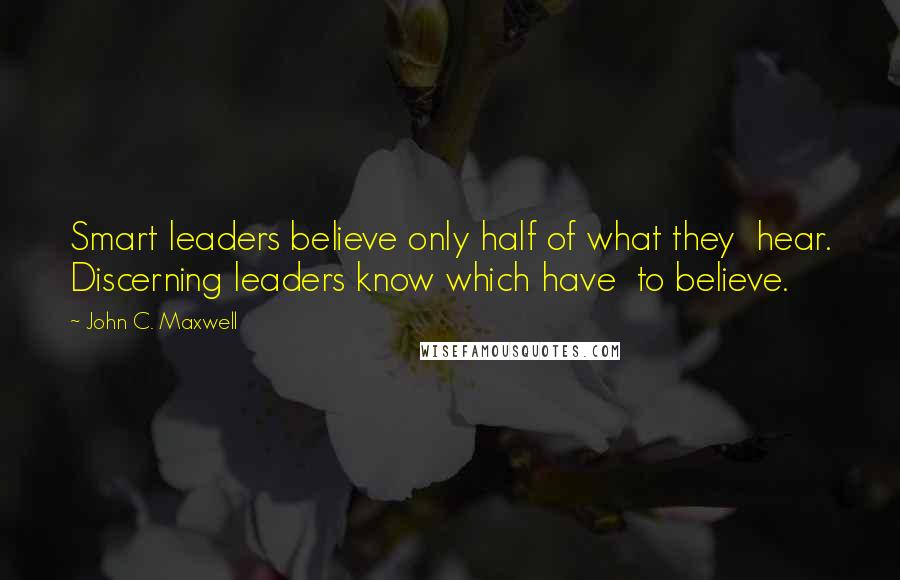 Smart leaders believe only half of what they
hear. Discerning leaders know which have
to believe.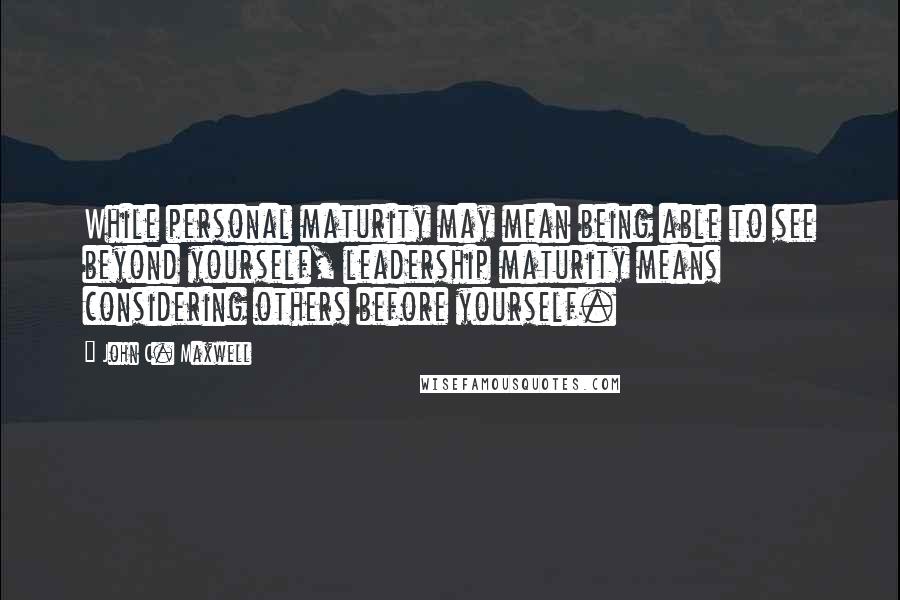 While personal maturity may mean being able to see beyond yourself, leadership maturity means considering others before yourself.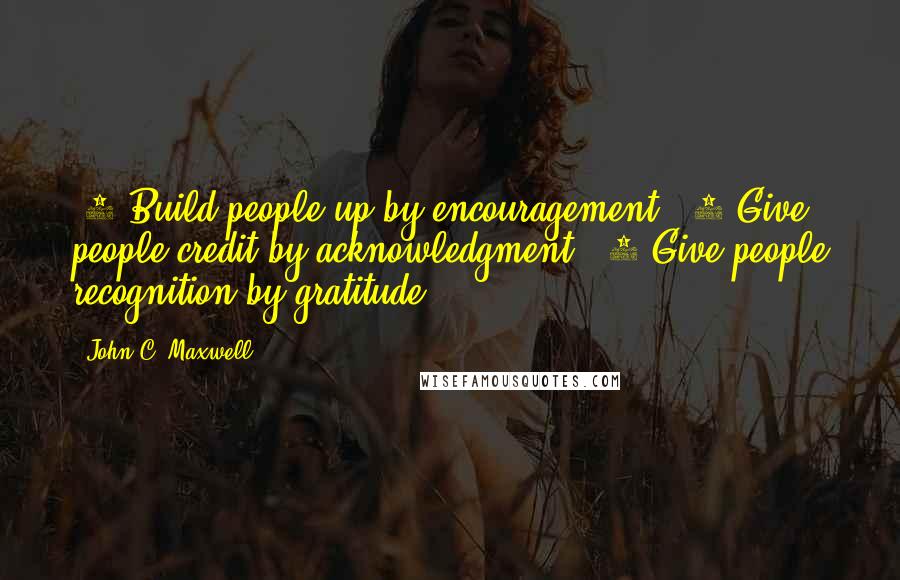 #1 Build people up by encouragement. #2 Give people credit by acknowledgment. #3 Give people recognition by gratitude.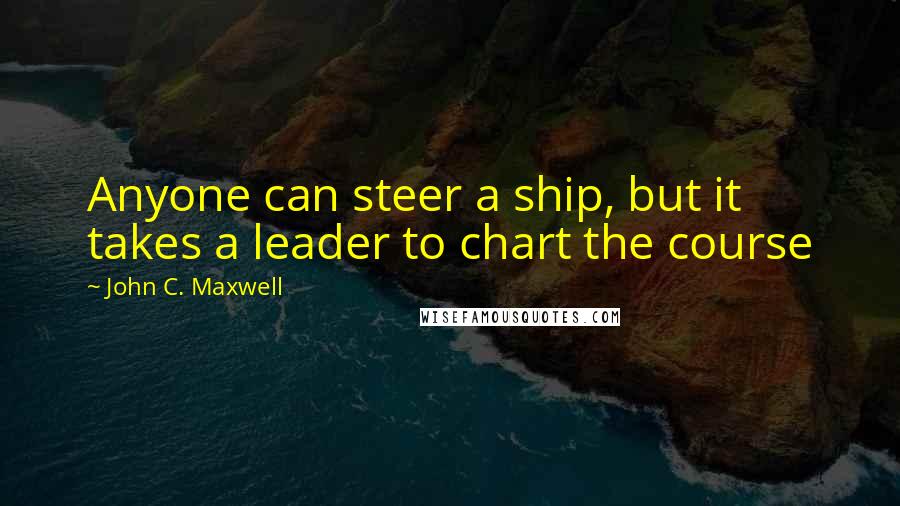 Anyone can steer a ship, but it takes a leader to chart the course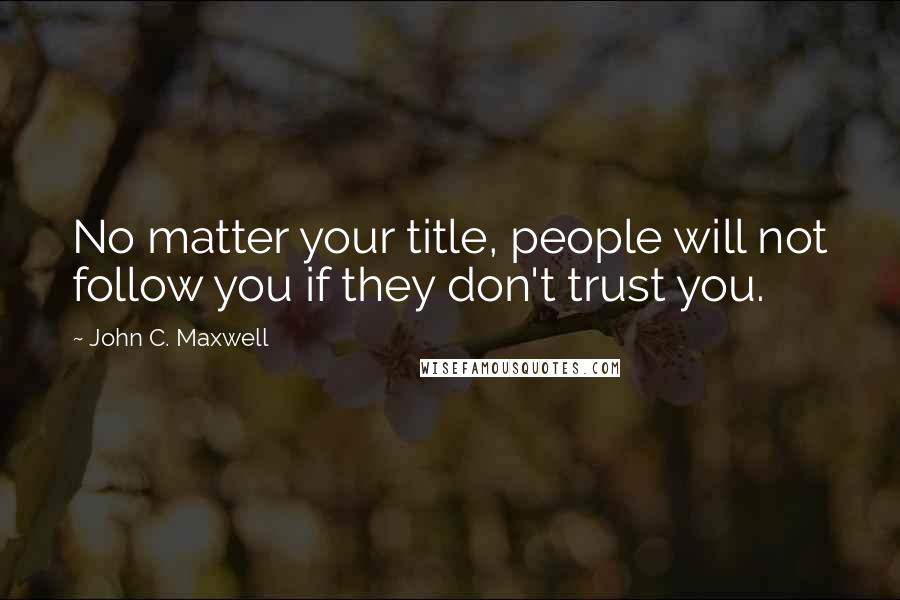 No matter your title, people will not follow you if they don't trust you.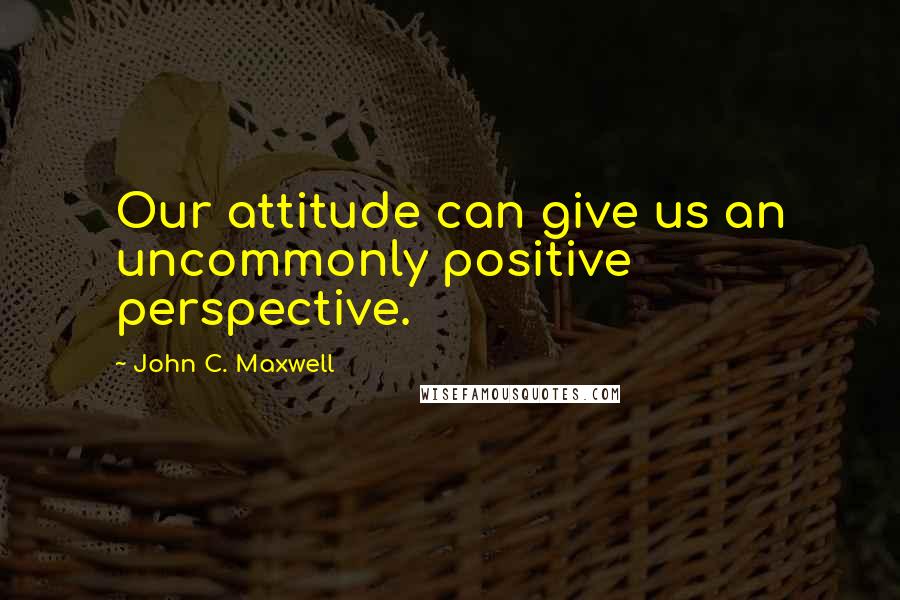 Our attitude can give us an uncommonly positive perspective.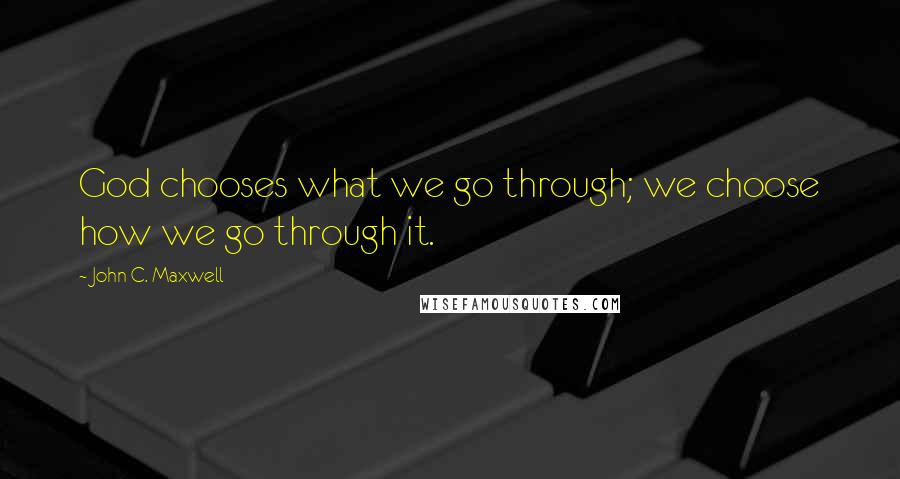 God chooses what we go through; we choose how we go through it.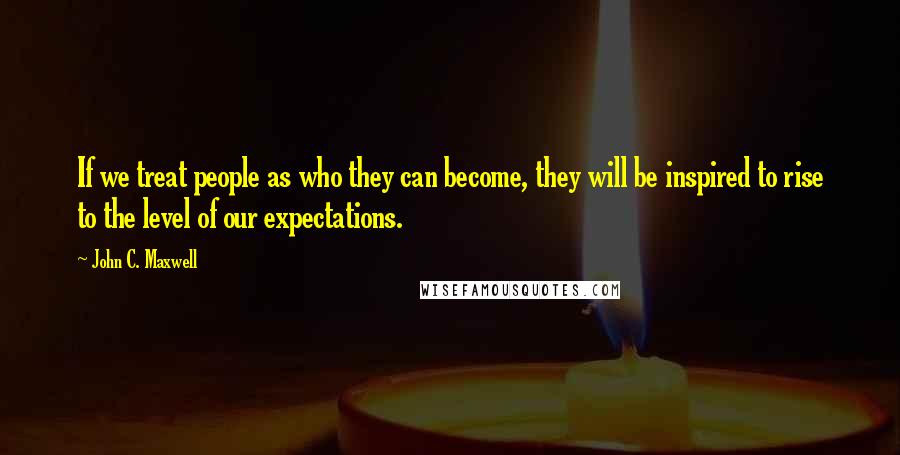 If we treat people as who they can become, they will be inspired to rise to the level of our expectations.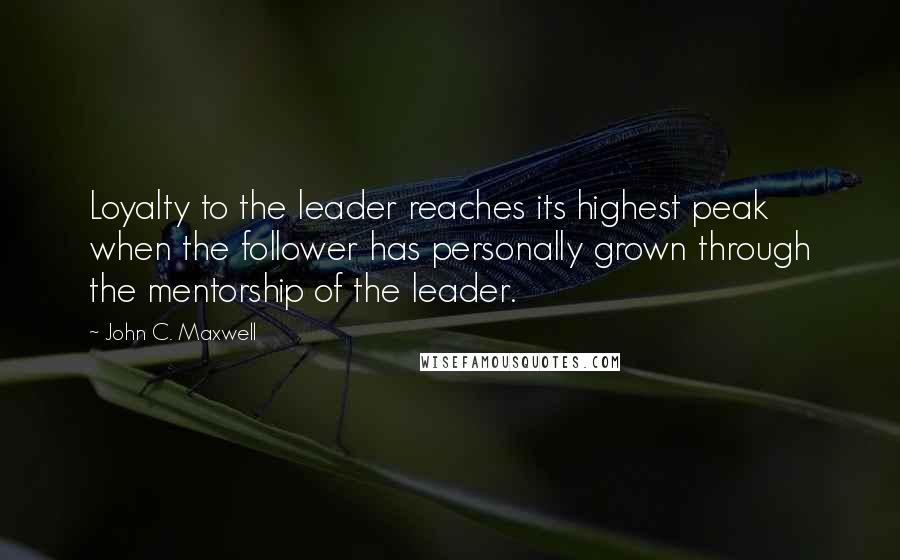 Loyalty to the leader reaches its highest peak when the follower has personally grown through the mentorship of the leader.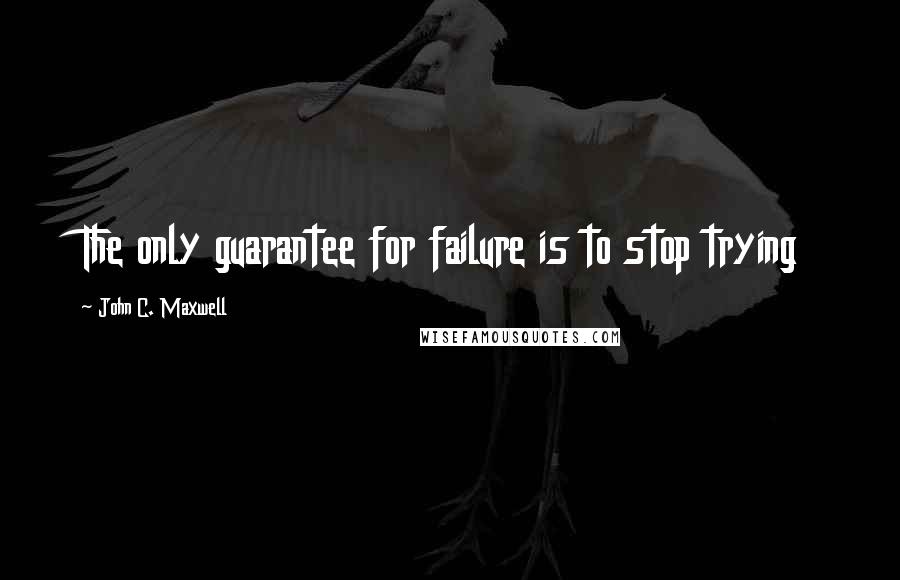 The only guarantee for failure is to stop trying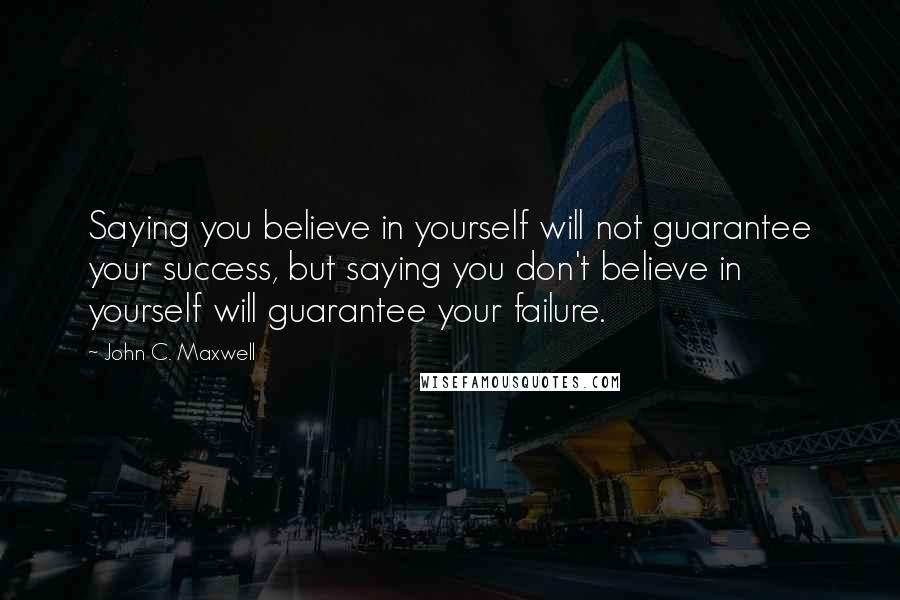 Saying you believe in yourself will not guarantee your success, but saying you don't believe in yourself will guarantee your failure.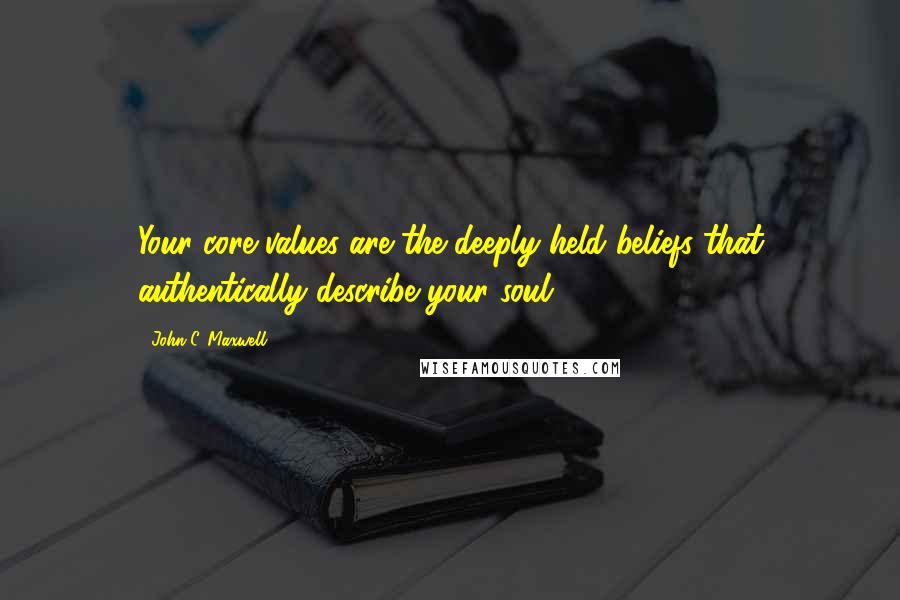 Your core values are the deeply held beliefs that authentically describe your soul.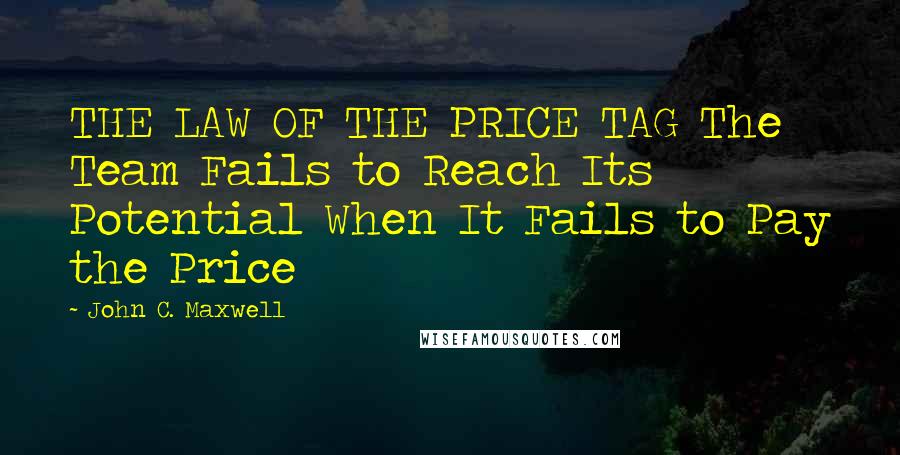 THE LAW OF THE PRICE TAG The Team Fails to Reach Its Potential When It Fails to Pay the Price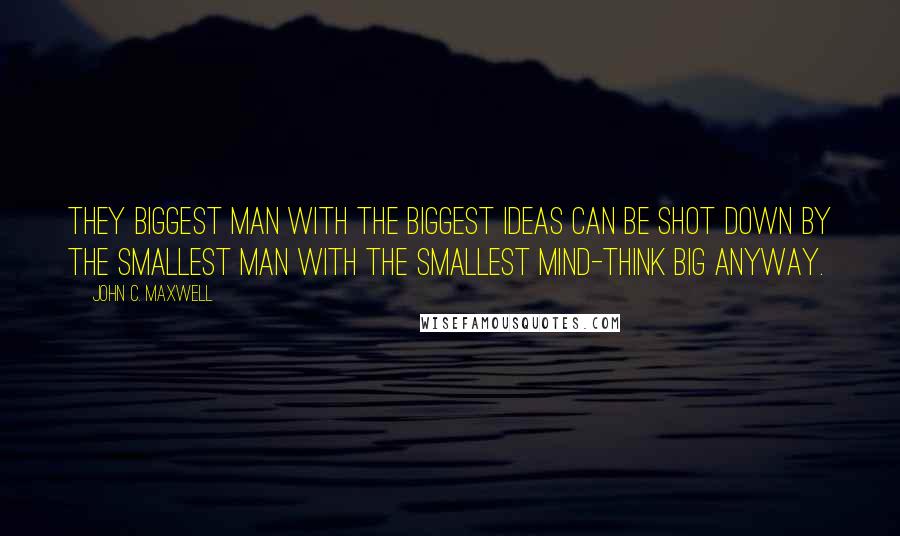 They biggest man with the biggest ideas can be shot down by the smallest man with the smallest mind-think big anyway.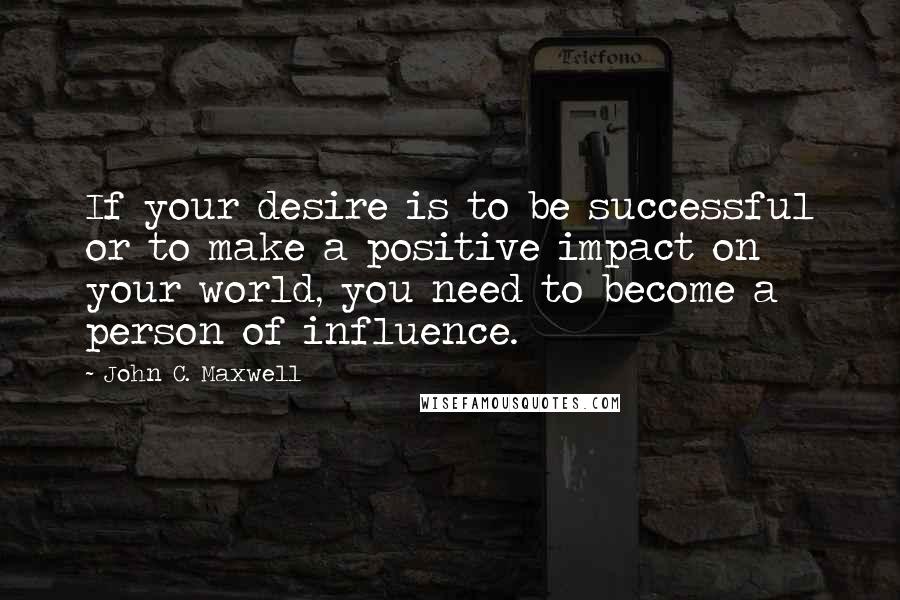 If your desire is to be successful or to make a positive impact on your world, you need to become a person of influence.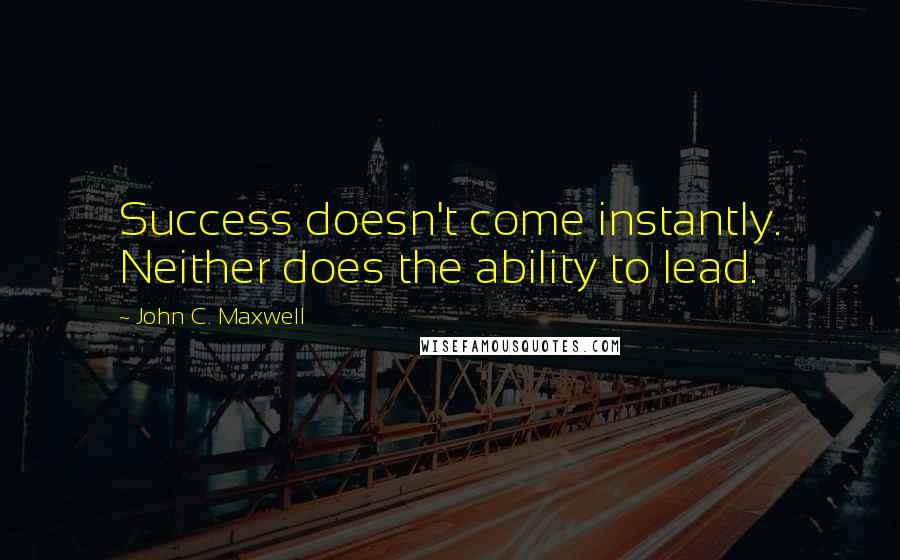 Success doesn't come instantly. Neither does the ability to lead.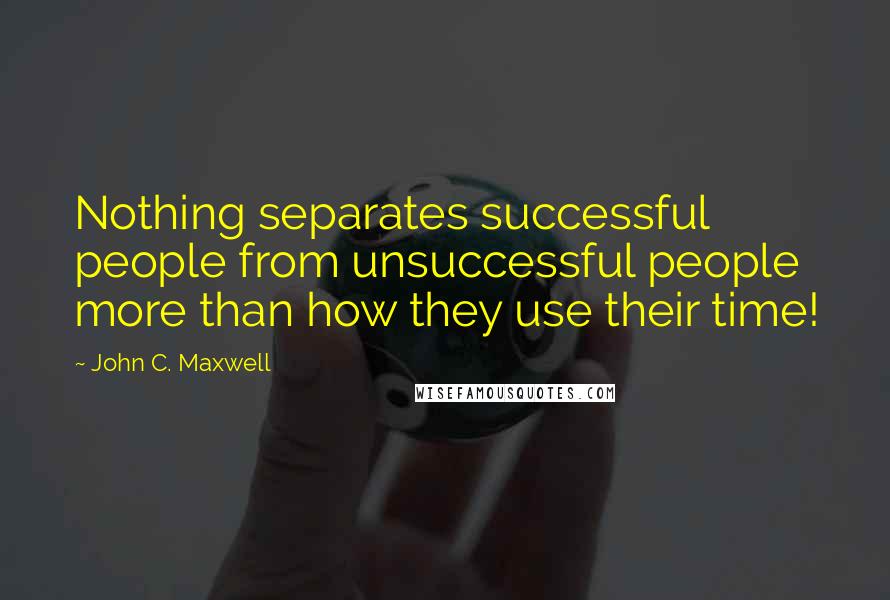 Nothing separates successful people from unsuccessful people more than how they use their time!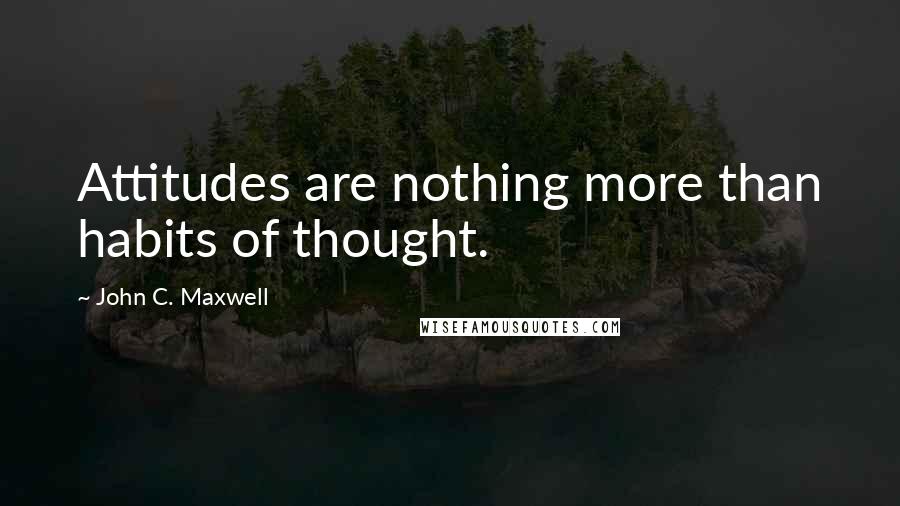 Attitudes are nothing more than habits of thought.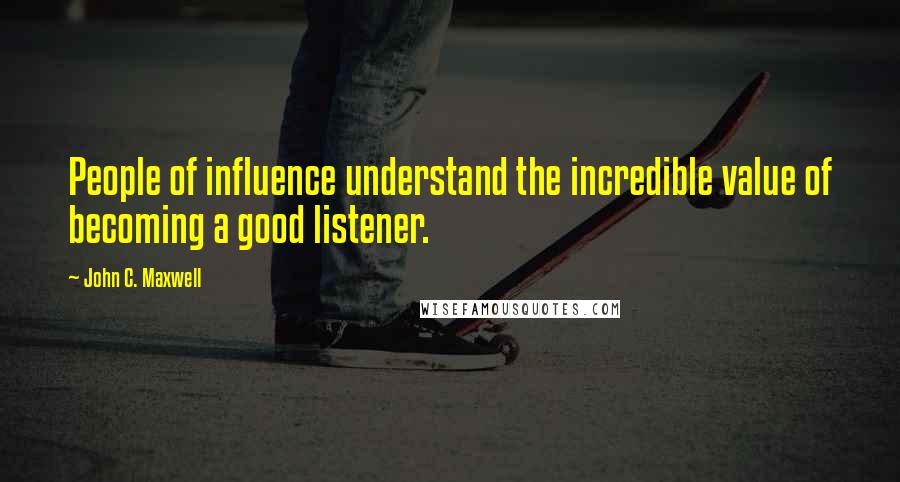 People of influence understand the incredible value of becoming a good listener.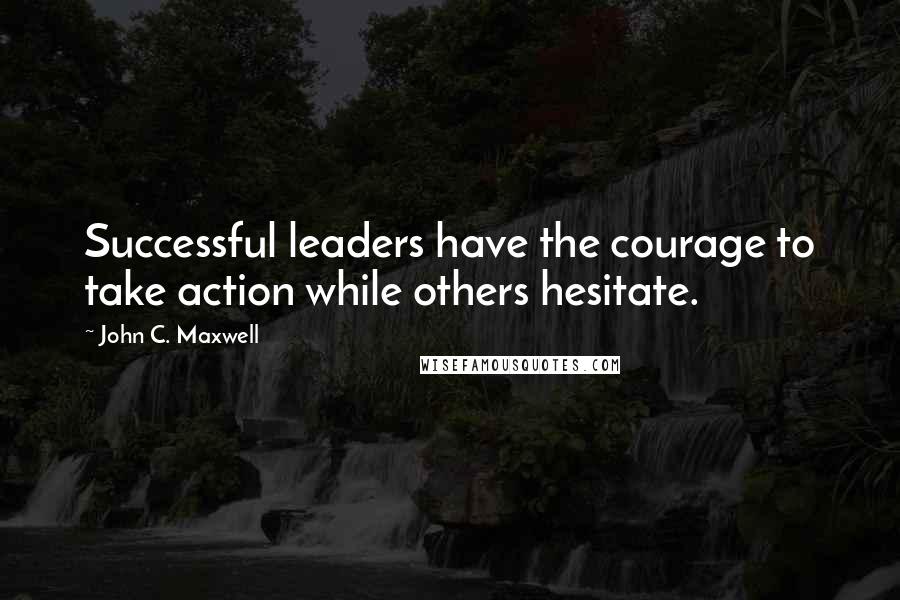 Successful leaders have the courage to take action while others hesitate.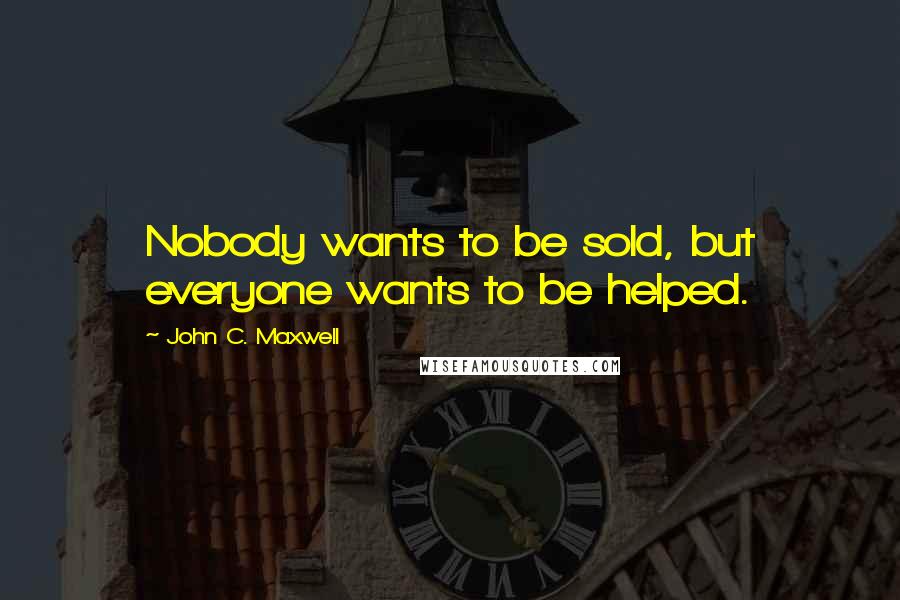 Nobody wants to be sold, but everyone wants to be helped.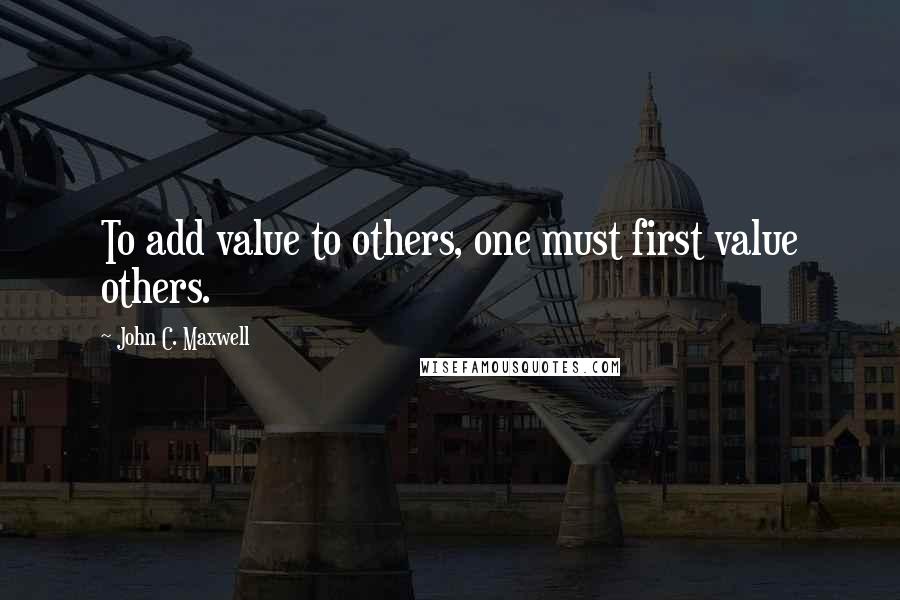 To add value to others, one must first value others.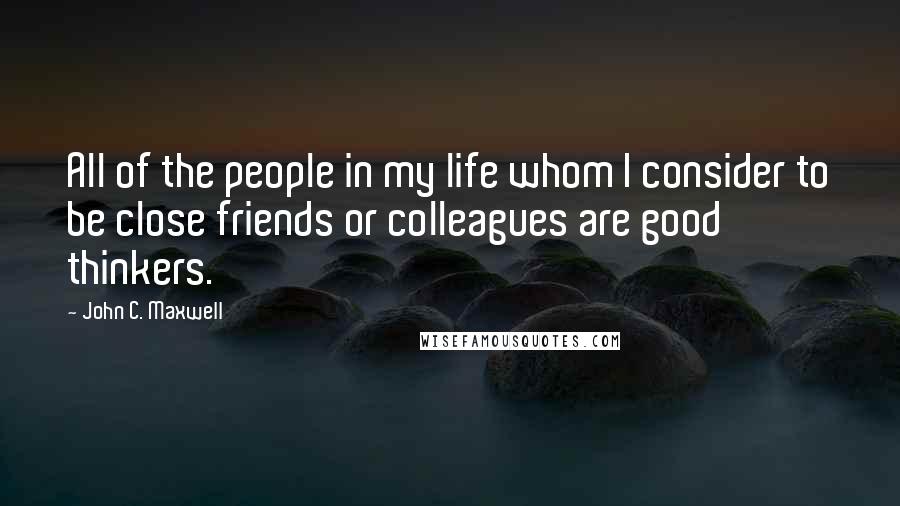 All of the people in my life whom I consider to be close friends or colleagues are good thinkers.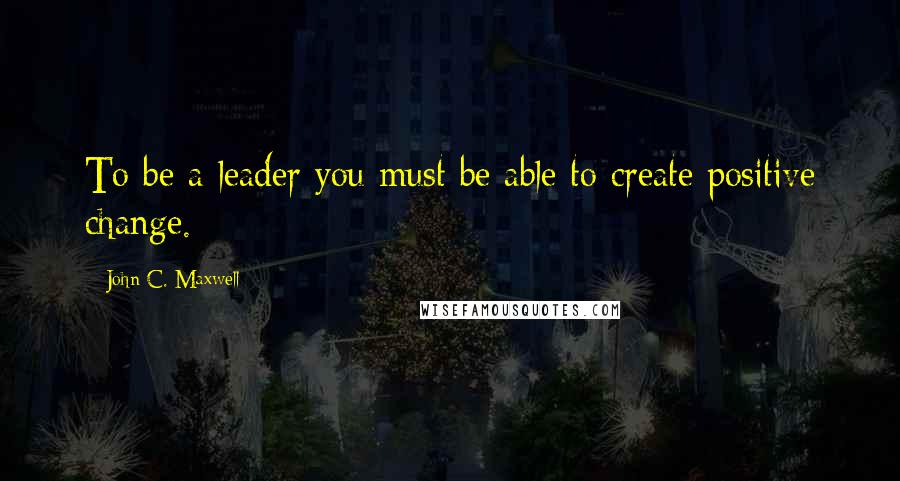 To be a leader you must be able to create positive change.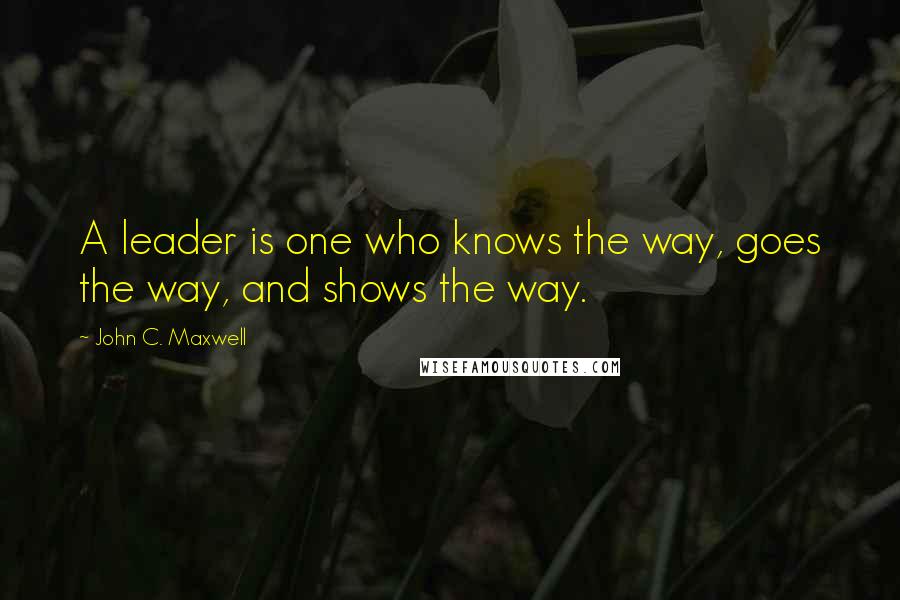 A leader is one who knows the way, goes the way, and shows the way.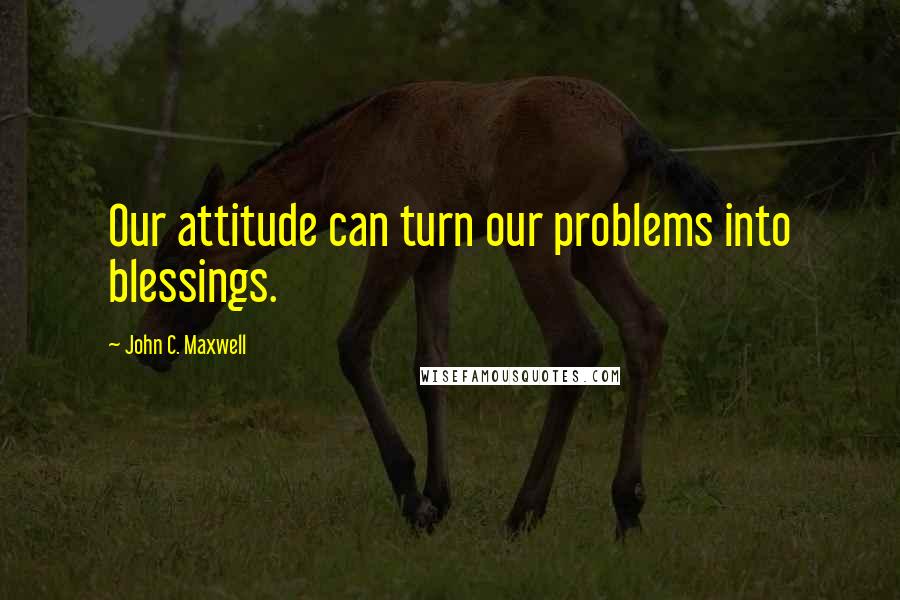 Our attitude can turn our problems into blessings.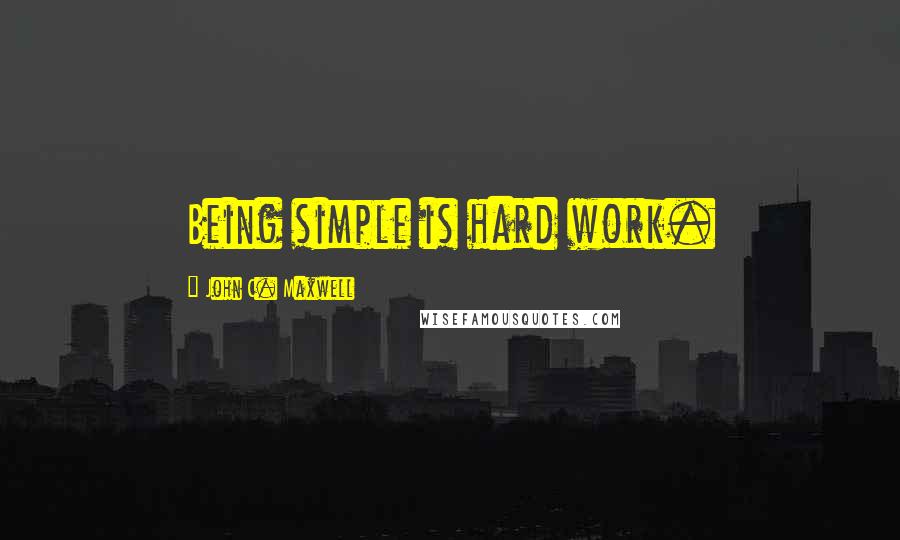 Being simple is hard work.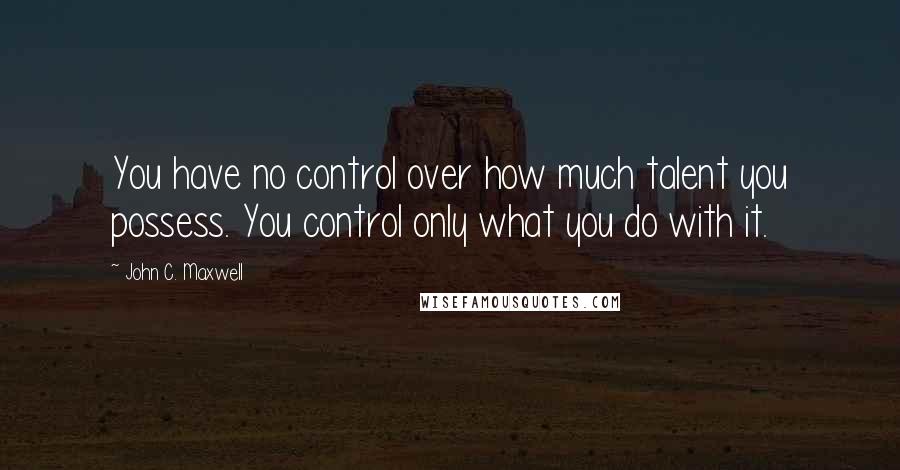 You have no control over how much talent you possess. You control only what you do with it.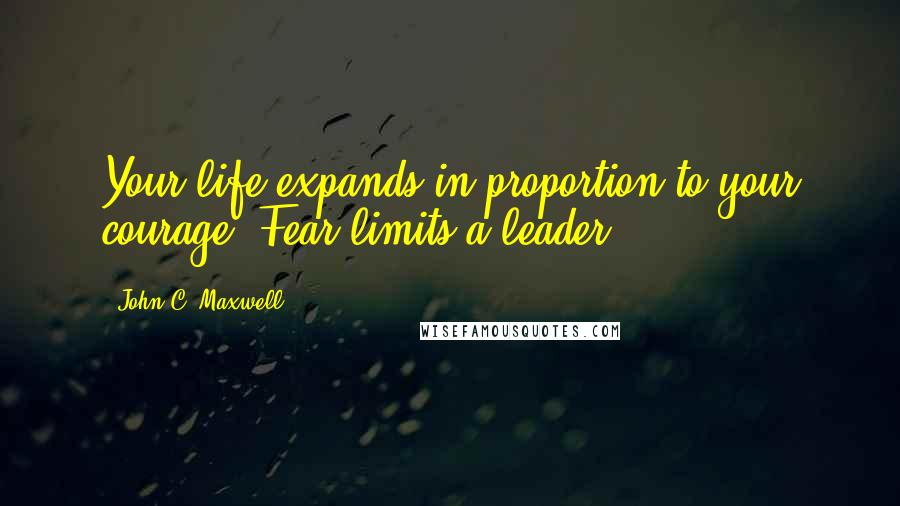 Your life expands in proportion to your courage. Fear limits a leader.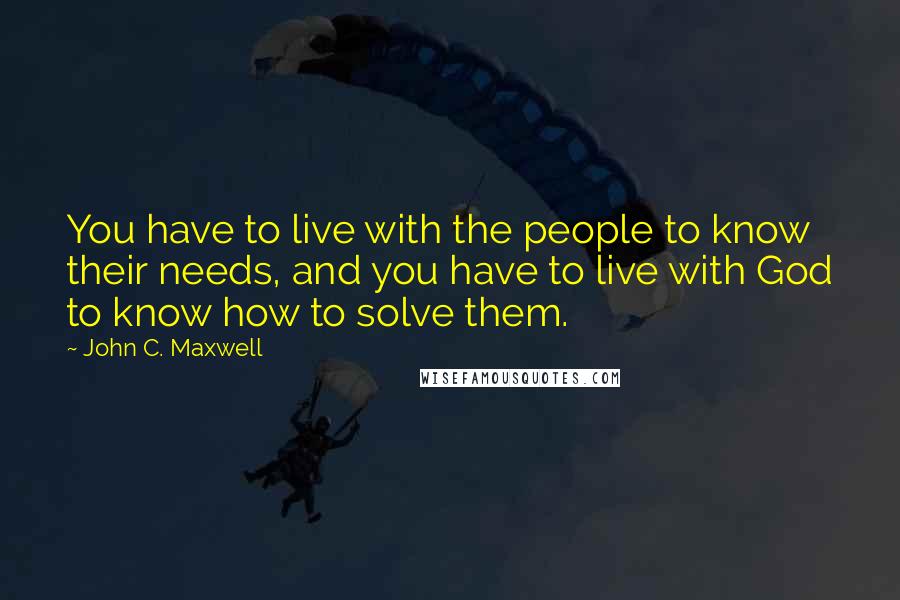 You have to live with the people to know their needs, and you have to live with God to know how to solve them.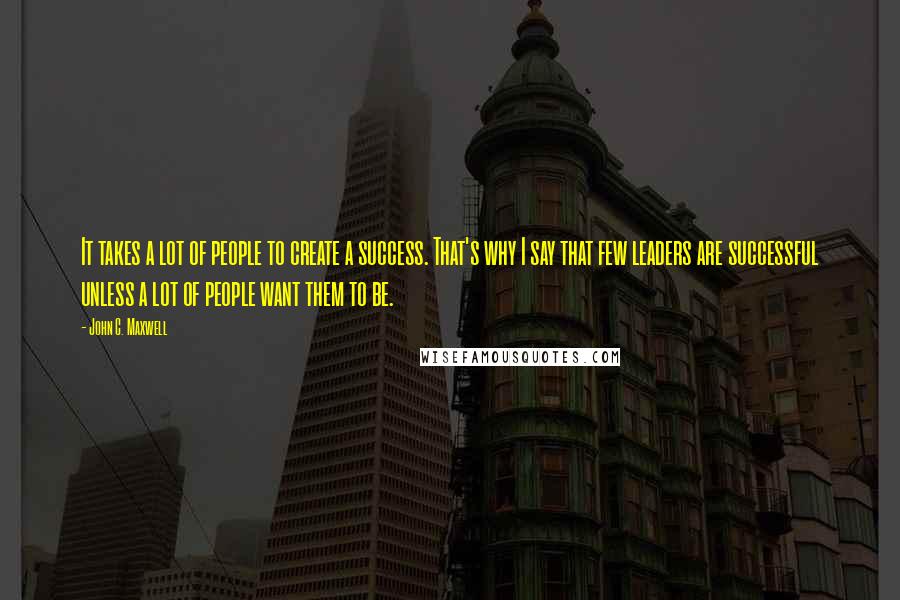 It takes a lot of people to create a success. That's why I say that few leaders are successful unless a lot of people want them to be.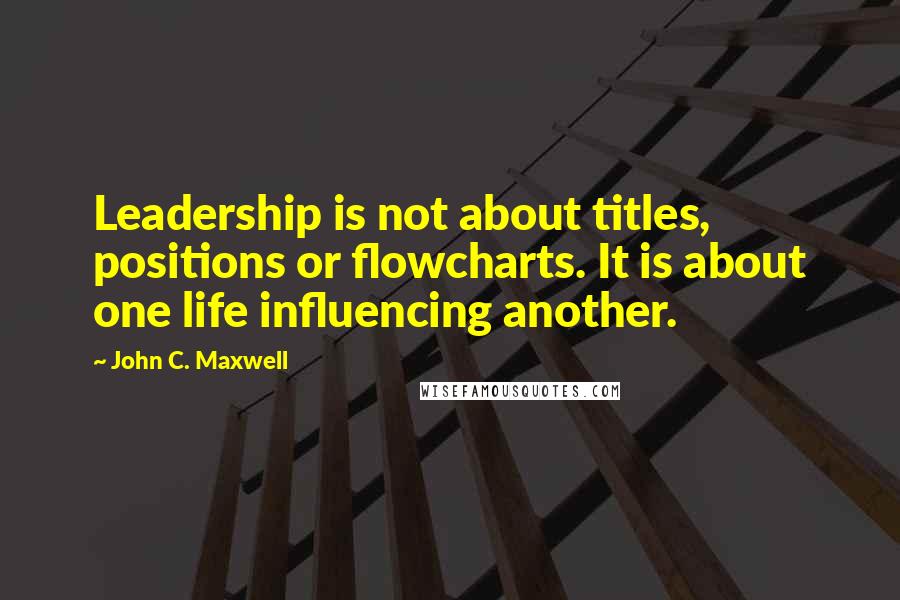 Leadership is not about titles, positions or flowcharts. It is about one life influencing another.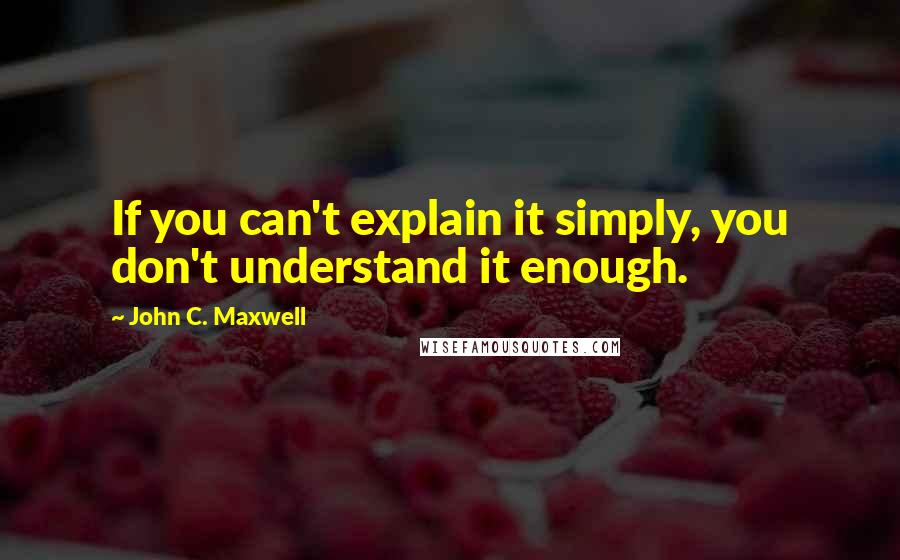 If you can't explain it simply, you don't understand it enough.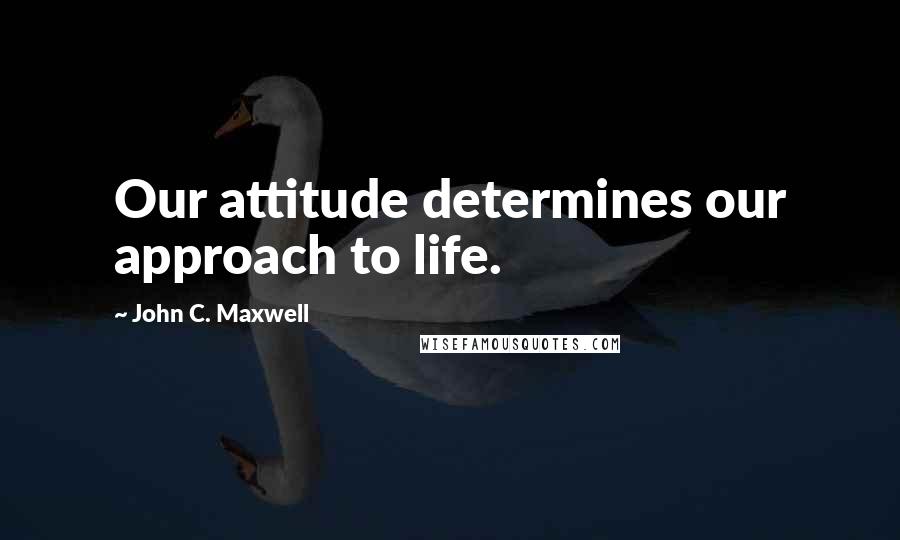 Our attitude determines our approach to life.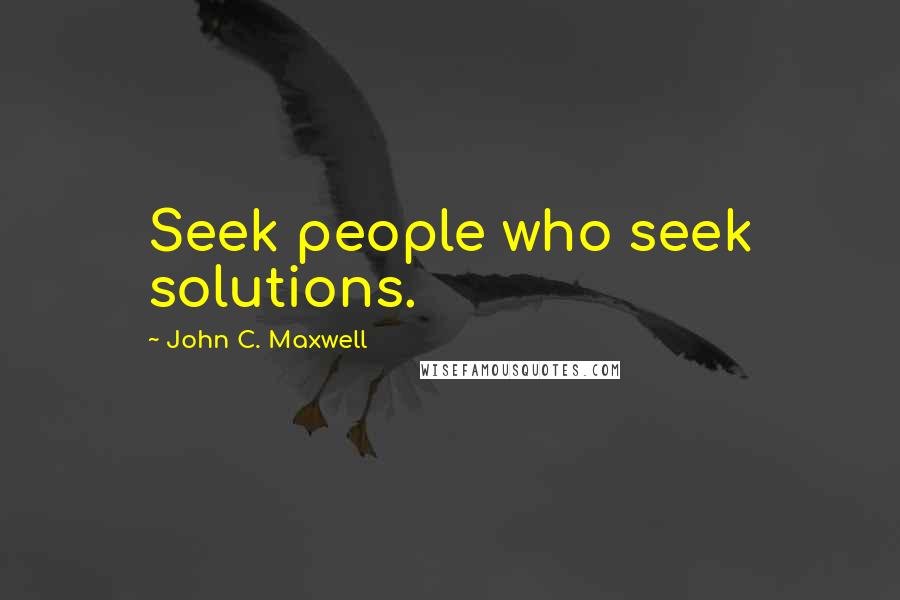 Seek people who seek solutions.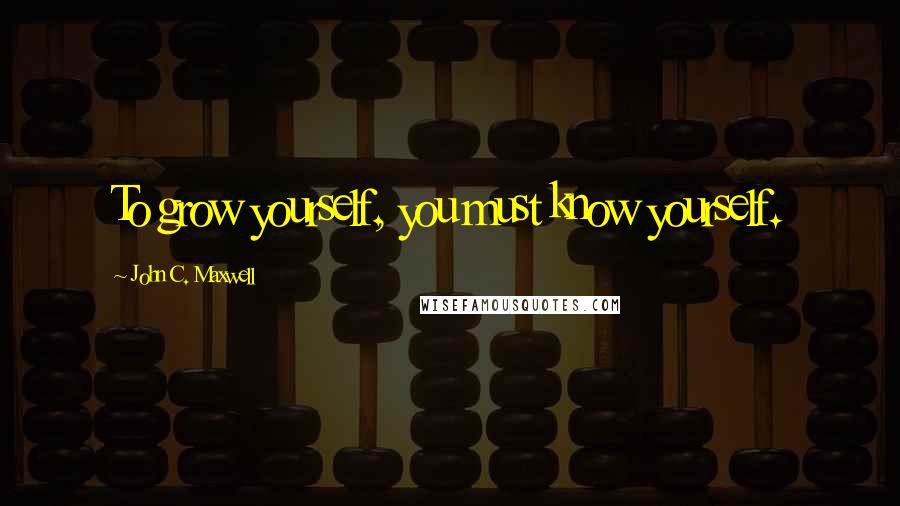 To grow yourself, you must know yourself.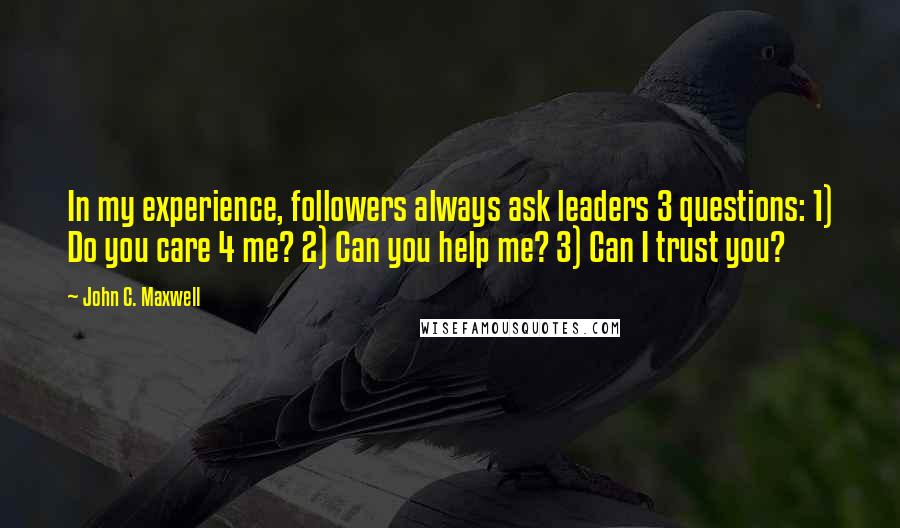 In my experience, followers always ask leaders 3 questions: 1) Do you care 4 me? 2) Can you help me? 3) Can I trust you?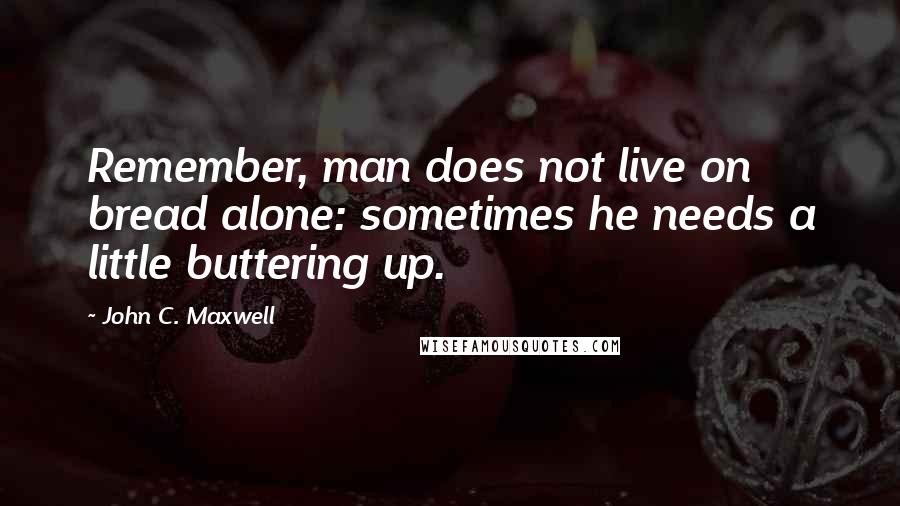 Remember, man does not live on bread alone: sometimes he needs a little buttering up.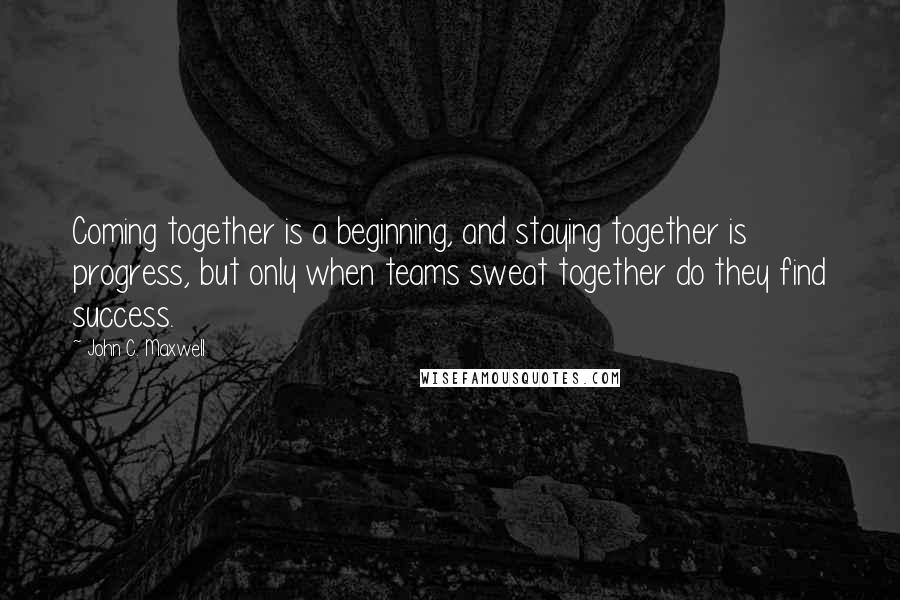 Coming together is a beginning, and staying together is progress, but only when teams sweat together do they find success.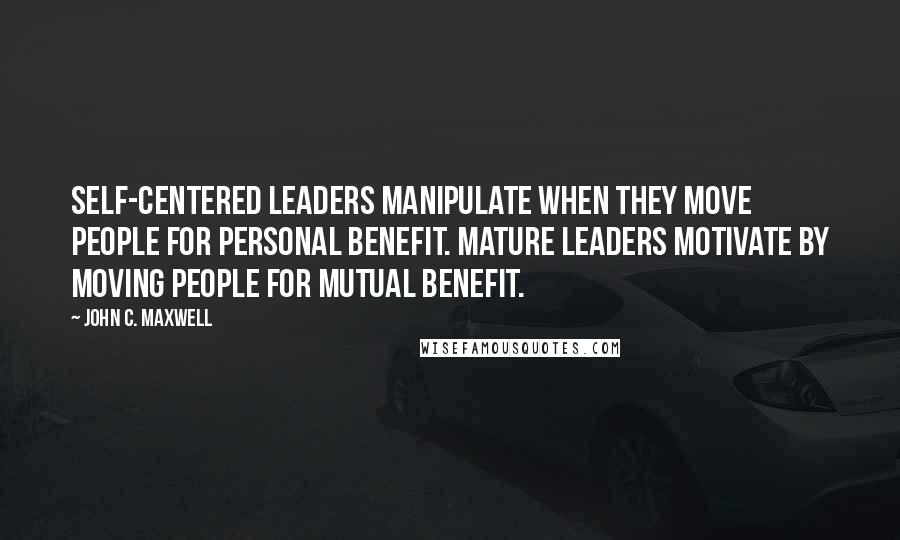 Self-centered leaders manipulate when they move people for personal benefit. Mature leaders motivate by moving people for mutual benefit.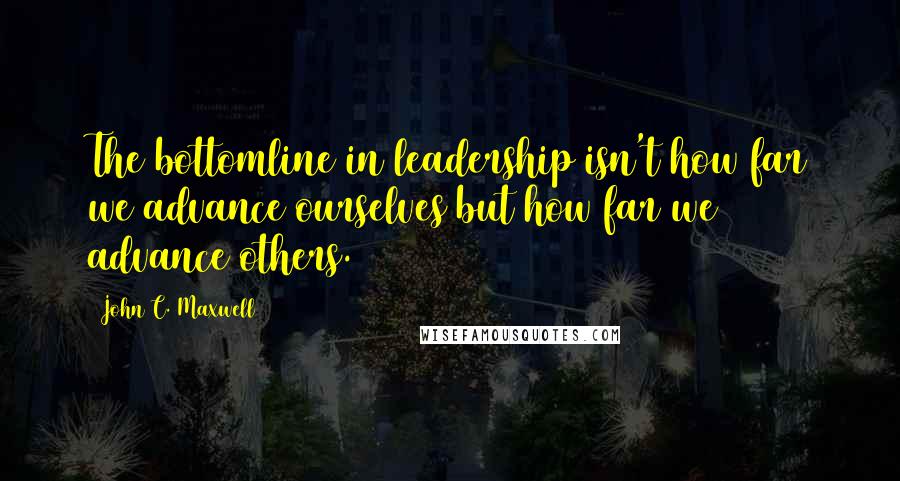 The bottomline in leadership isn't how far we advance ourselves but how far we advance others.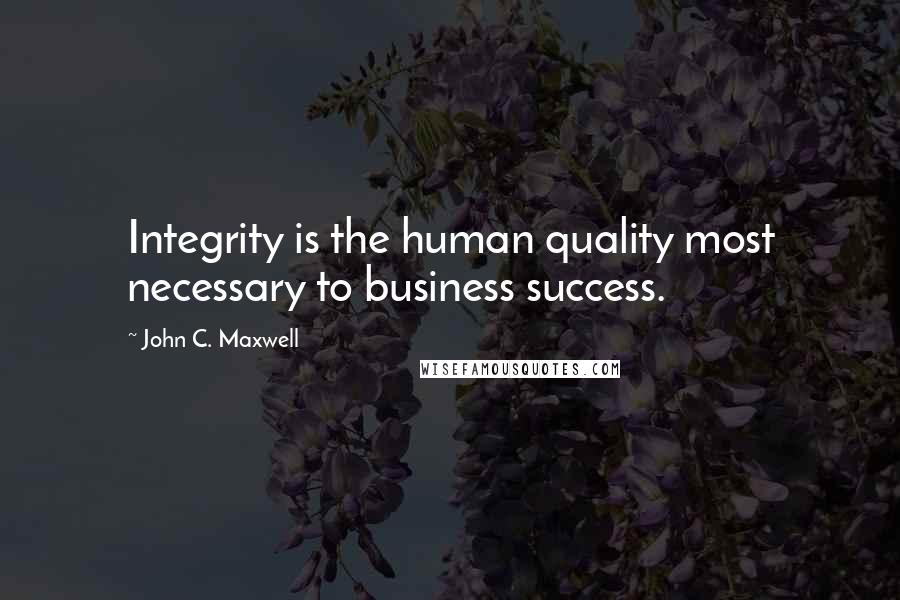 Integrity is the human quality most necessary to business success.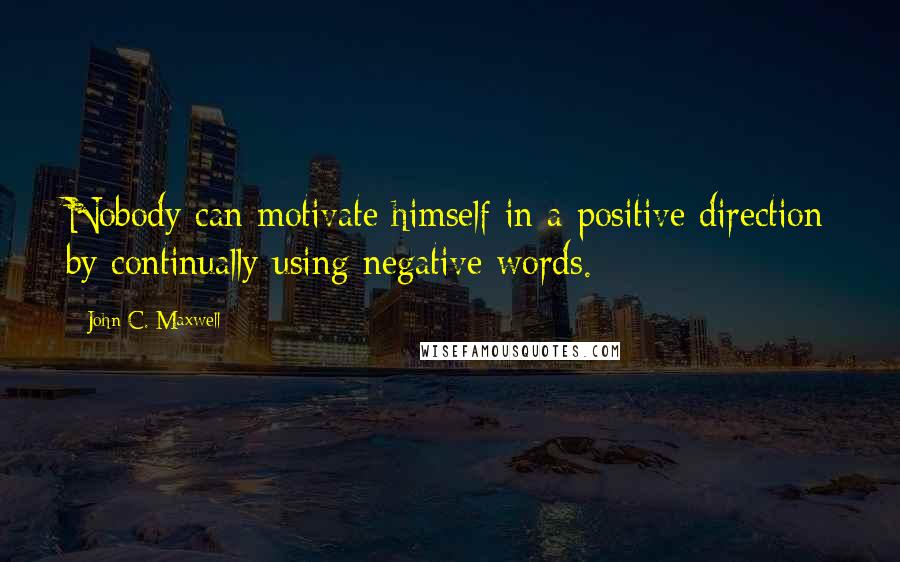 Nobody can motivate himself in a positive direction by continually using negative words.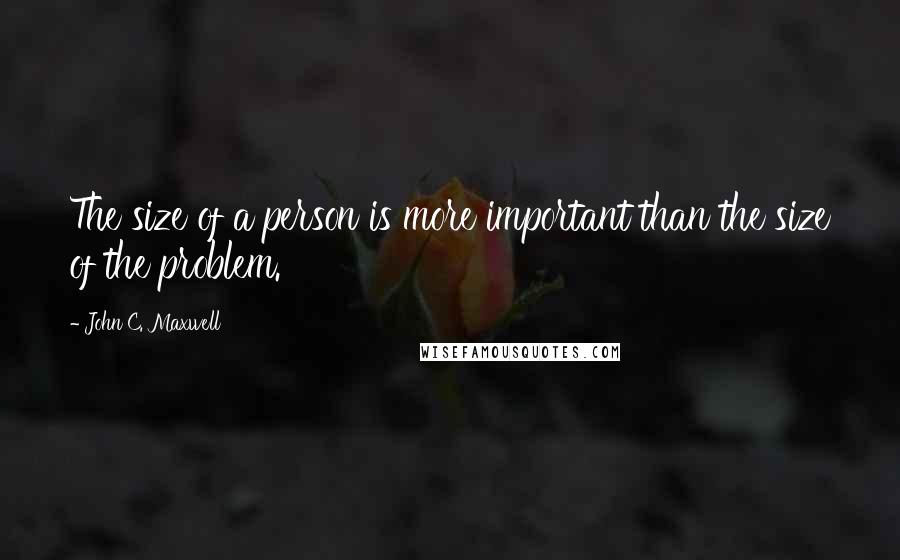 The size of a person is more important than the size of the problem.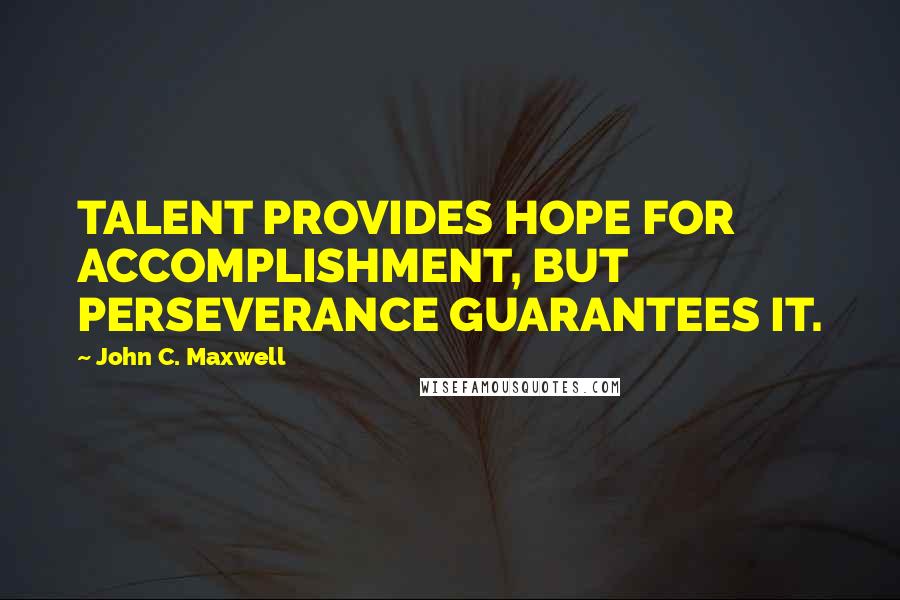 TALENT PROVIDES HOPE FOR ACCOMPLISHMENT, BUT PERSEVERANCE GUARANTEES IT.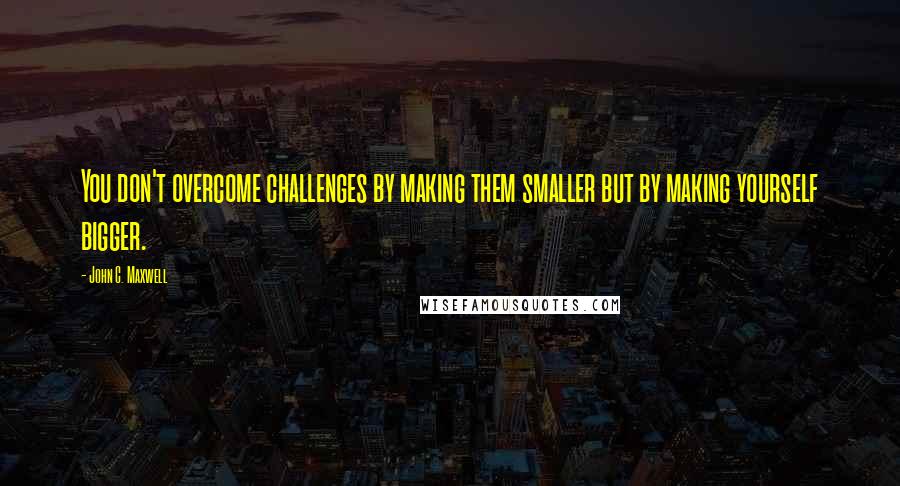 You don't overcome challenges by making them smaller but by making yourself bigger.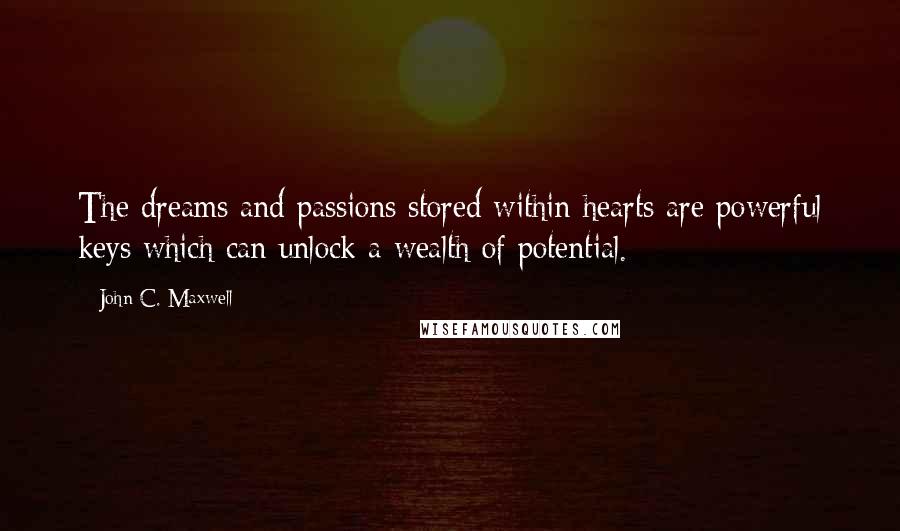 The dreams and passions stored within hearts are powerful keys which can unlock a wealth of potential.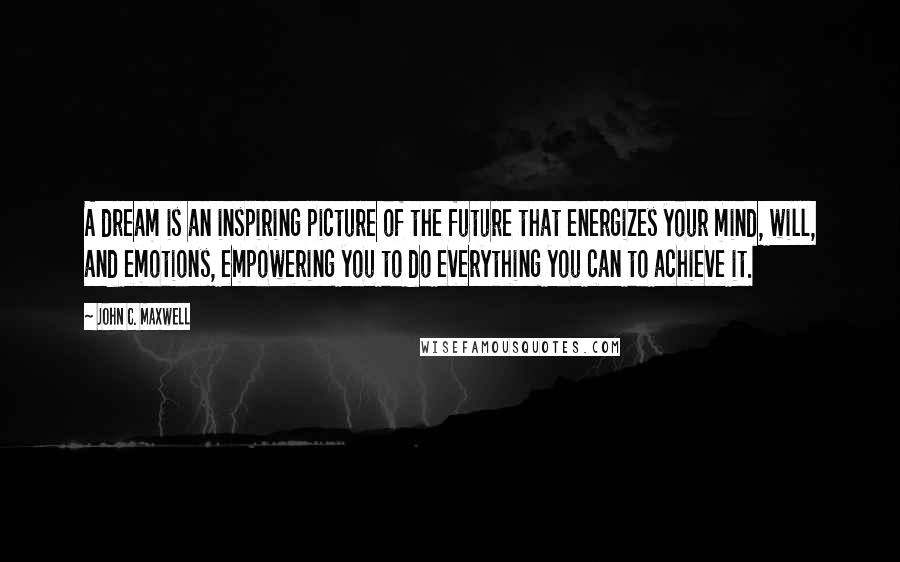 A dream is an inspiring picture of the future that energizes your mind, will, and emotions, empowering you to do everything you can to achieve it.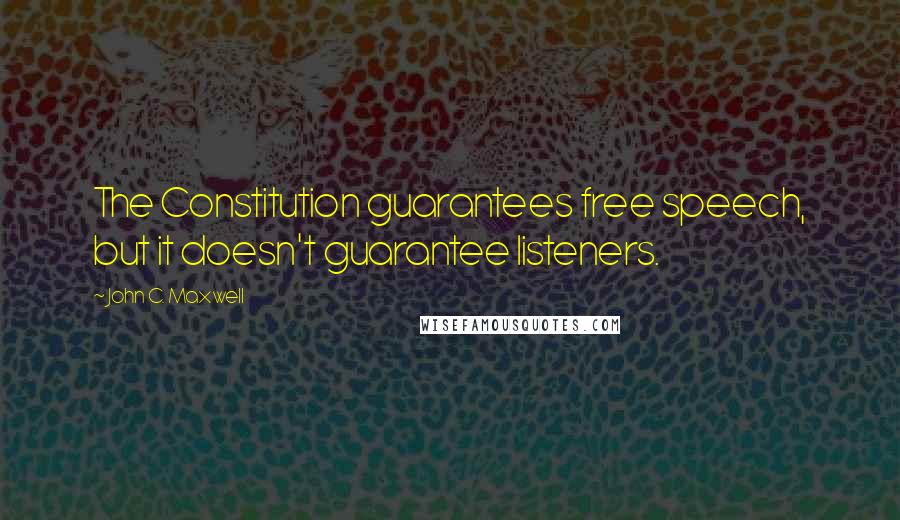 The Constitution guarantees free speech, but it doesn't guarantee listeners.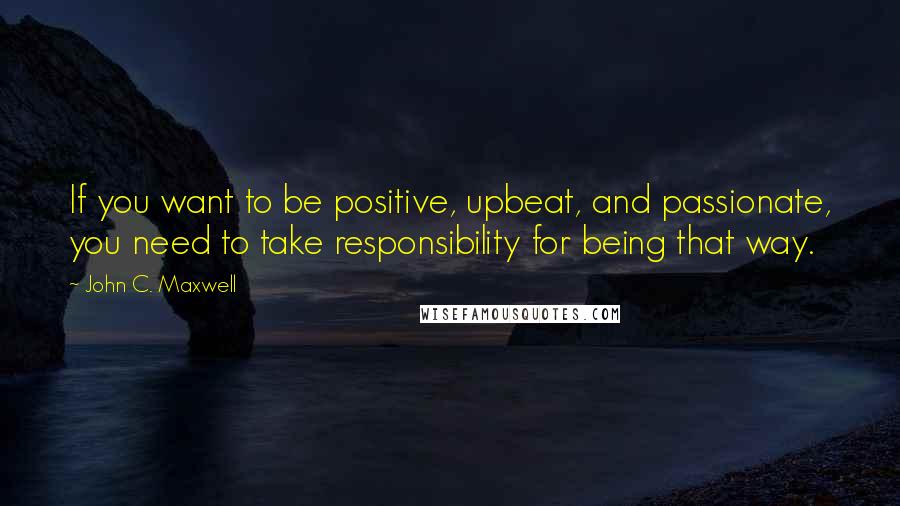 If you want to be positive, upbeat, and passionate, you need to take responsibility for being that way.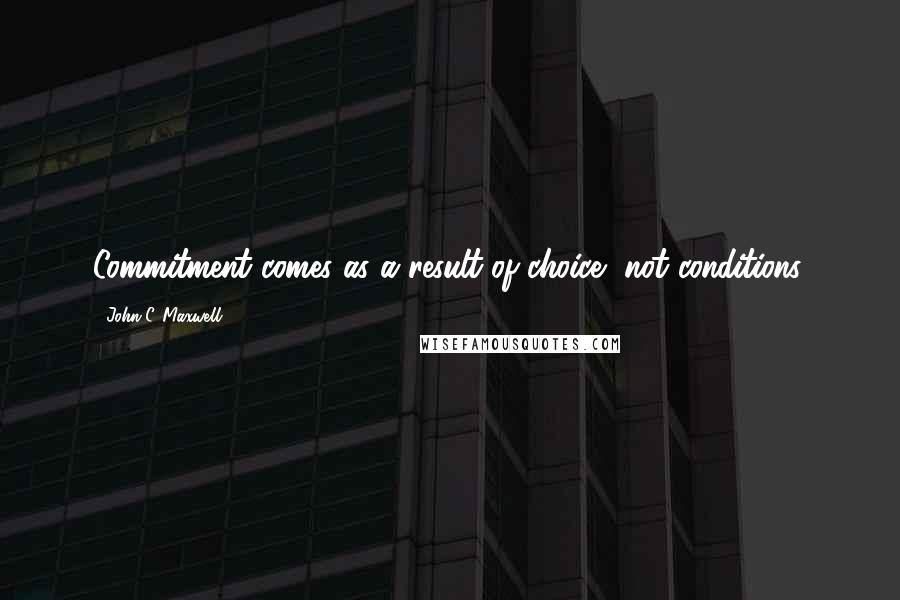 Commitment comes as a result of choice, not conditions.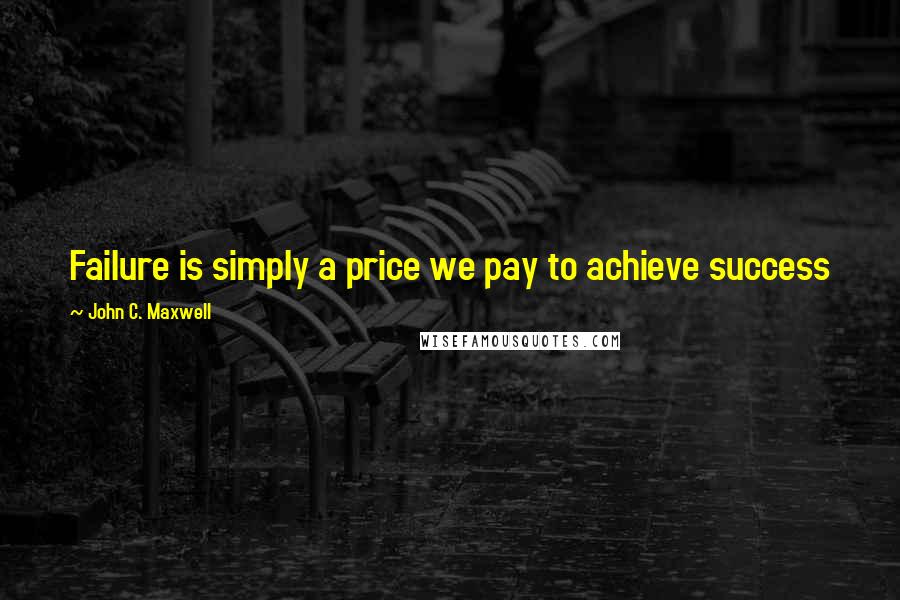 Failure is simply a price we pay to achieve success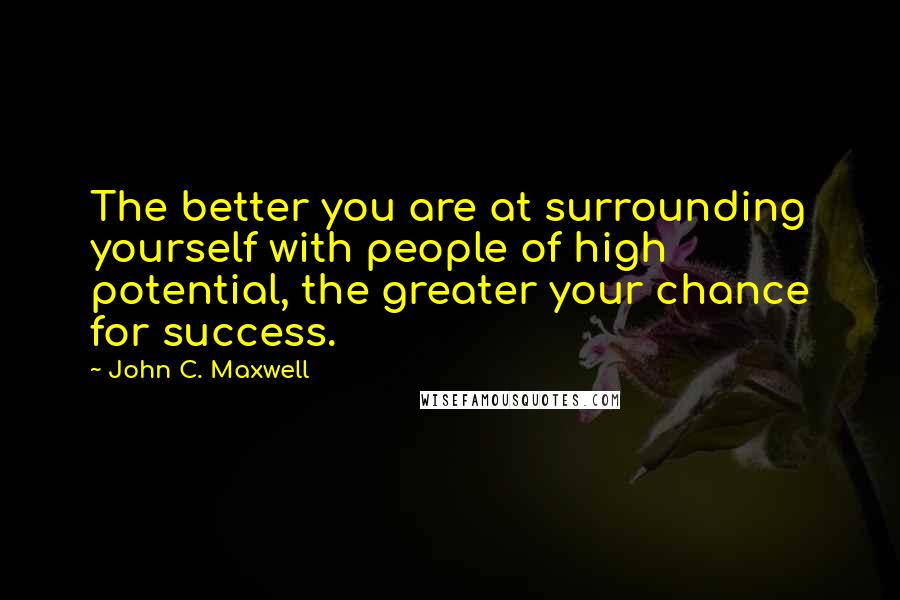 The better you are at surrounding yourself with people of high potential, the greater your chance for success.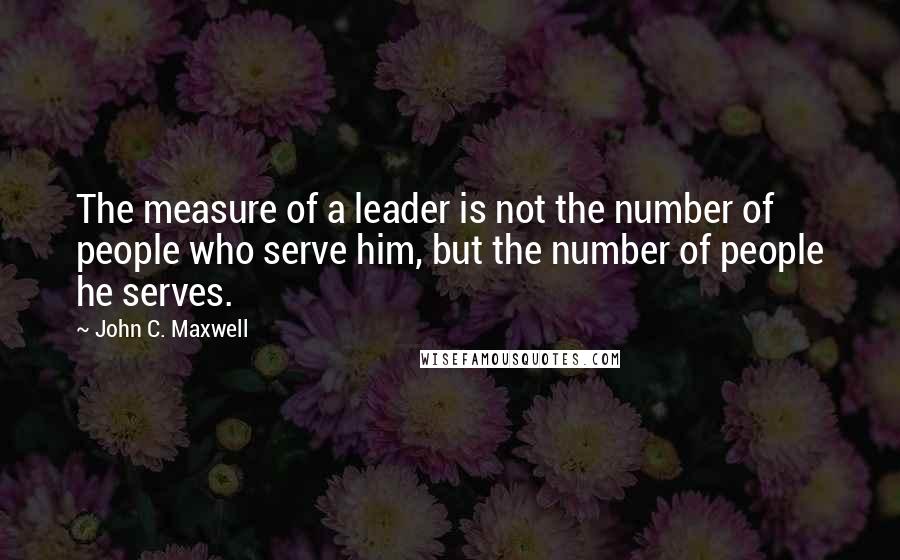 The measure of a leader is not the number of people who serve him, but the number of people he serves.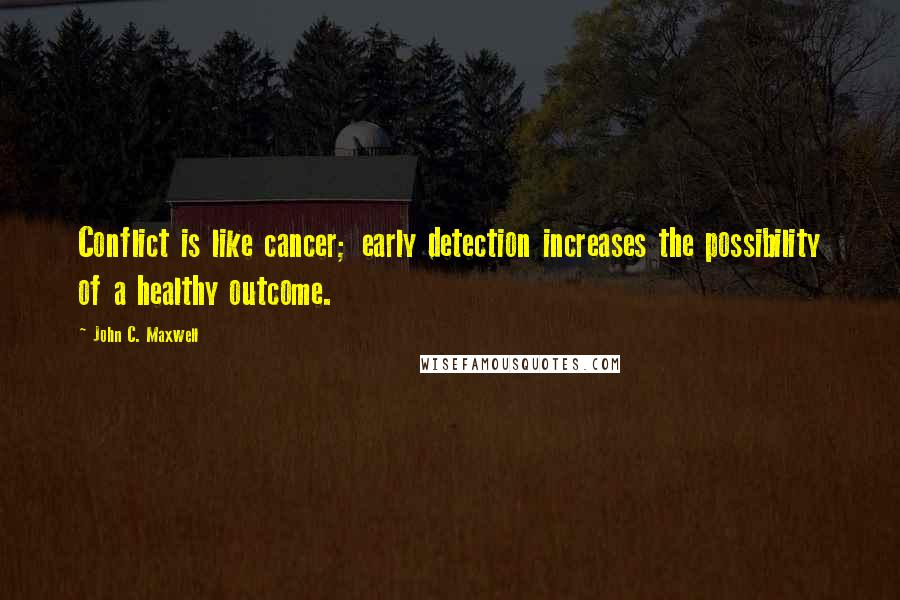 Conflict is like cancer; early detection increases the possibility of a healthy outcome.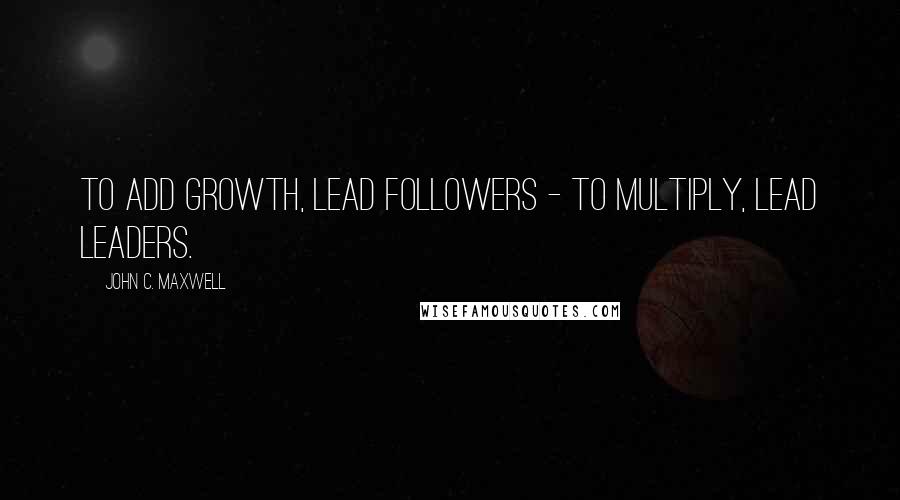 To add growth, lead followers - to multiply, lead leaders.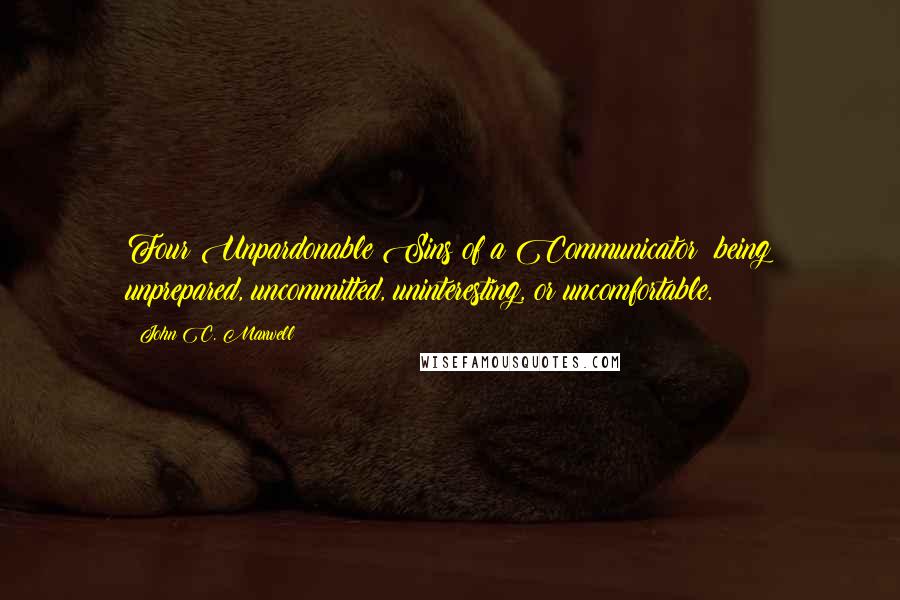 Four Unpardonable Sins of a Communicator: being unprepared, uncommitted, uninteresting, or uncomfortable.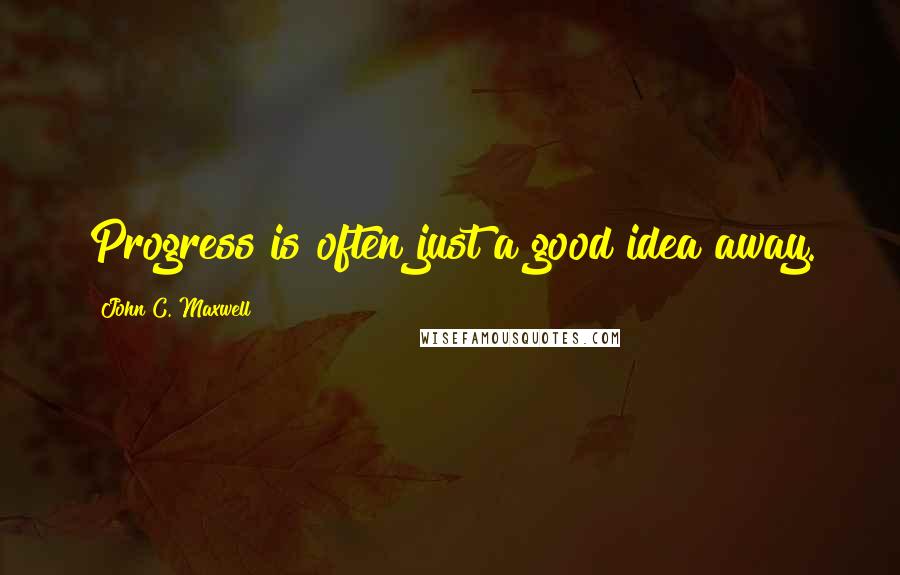 Progress is often just a good idea away.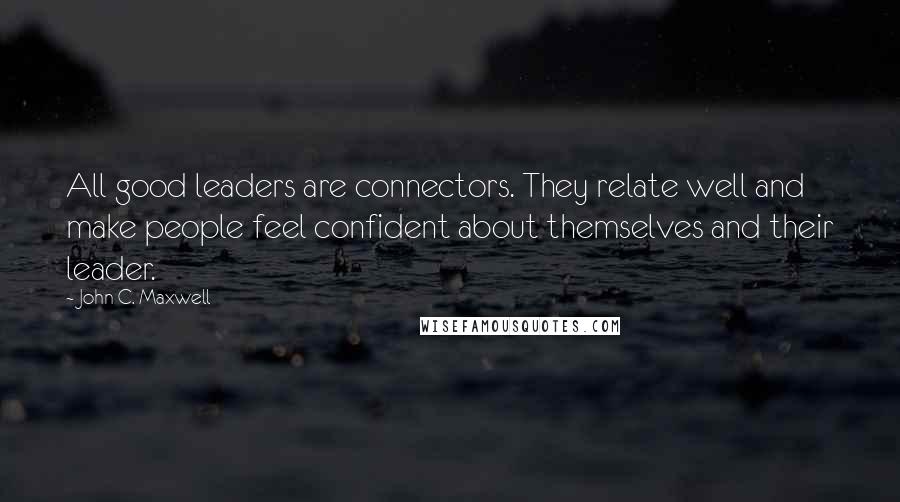 All good leaders are connectors. They relate well and make people feel confident about themselves and their leader.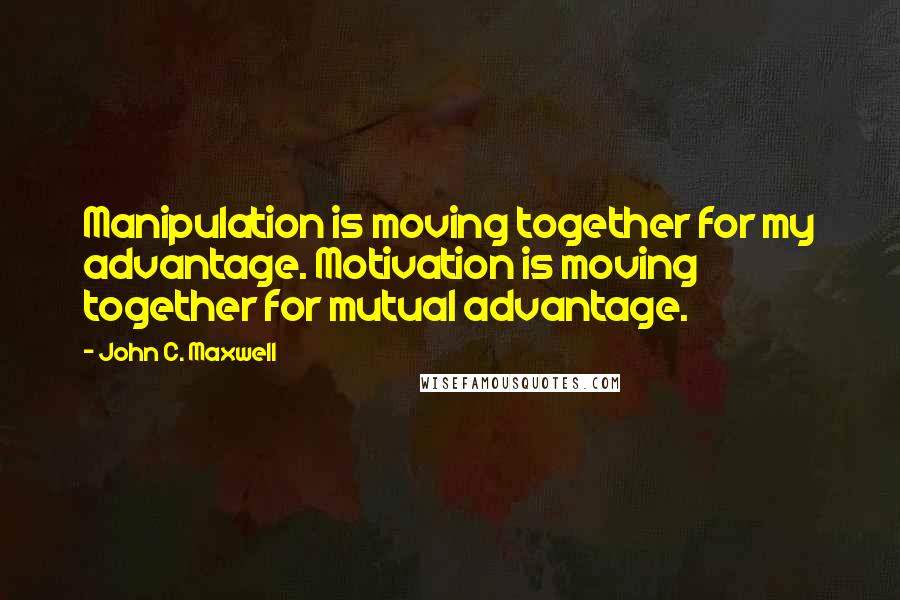 Manipulation is moving together for my advantage. Motivation is moving together for mutual advantage.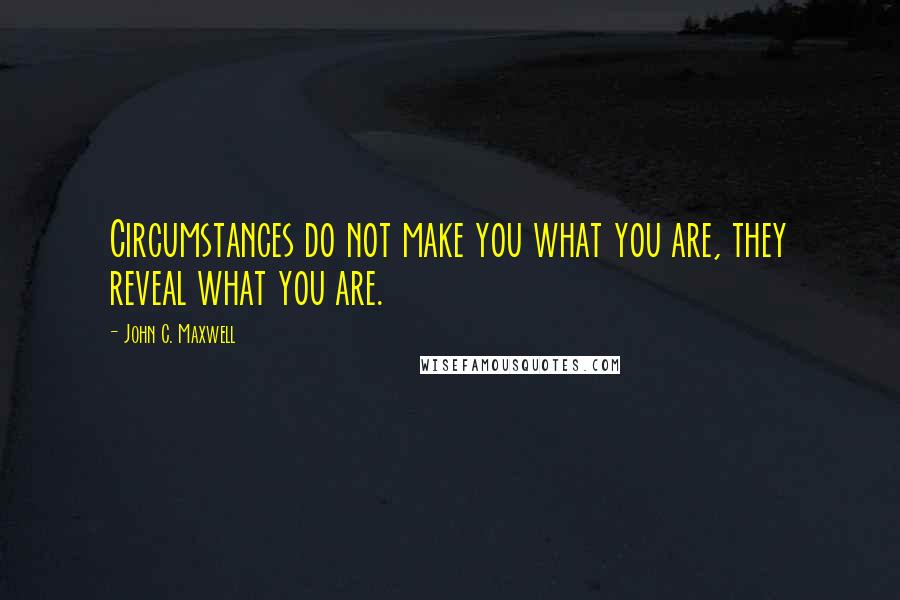 Circumstances do not make you what you are, they reveal what you are.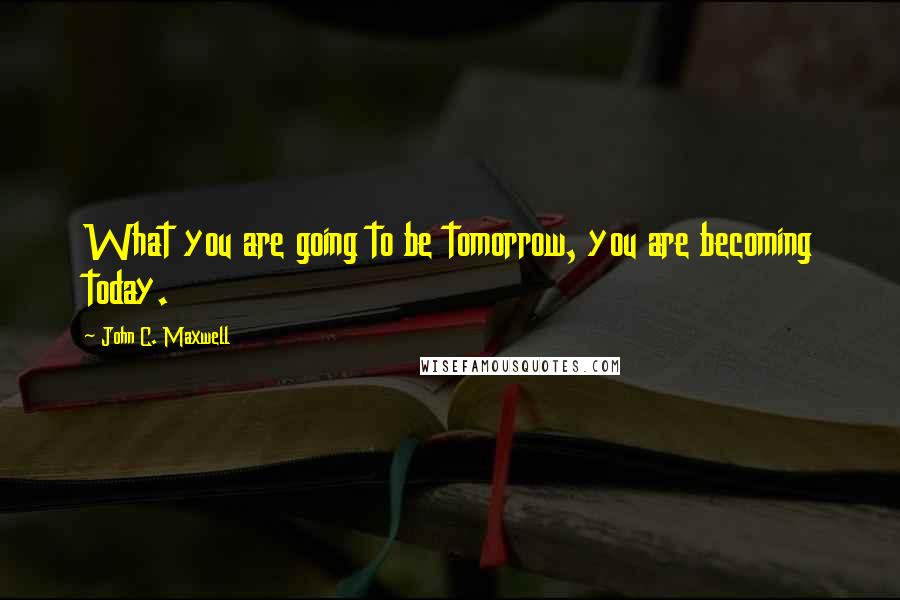 What you are going to be tomorrow, you are becoming today.