John Buchanan Robinson Quotes
Top 16 wise famous quotes and sayings by John Buchanan Robinson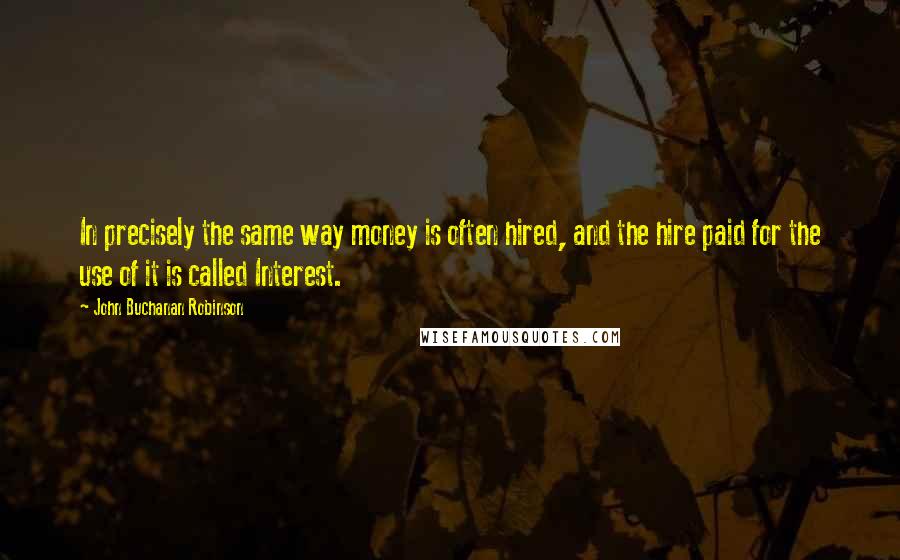 In precisely the same way money is often hired, and the hire paid for the use of it is called Interest.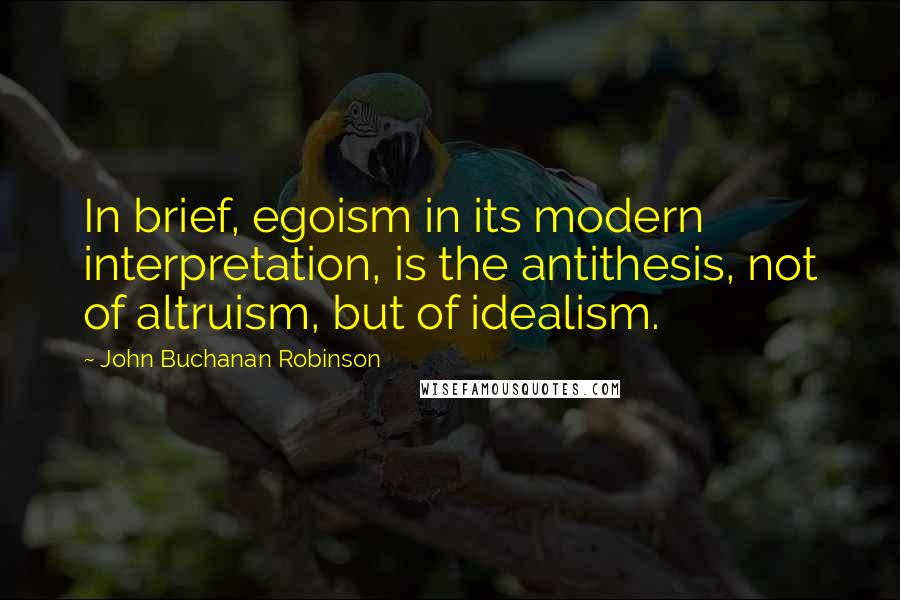 In brief, egoism in its modern interpretation, is the antithesis, not of altruism, but of idealism.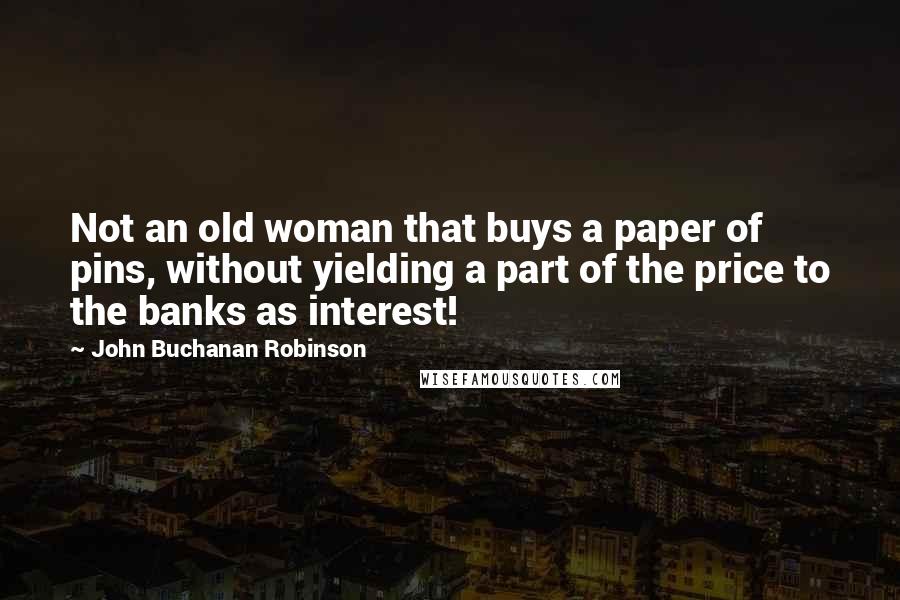 Not an old woman that buys a paper of pins, without yielding a part of the price to the banks as interest!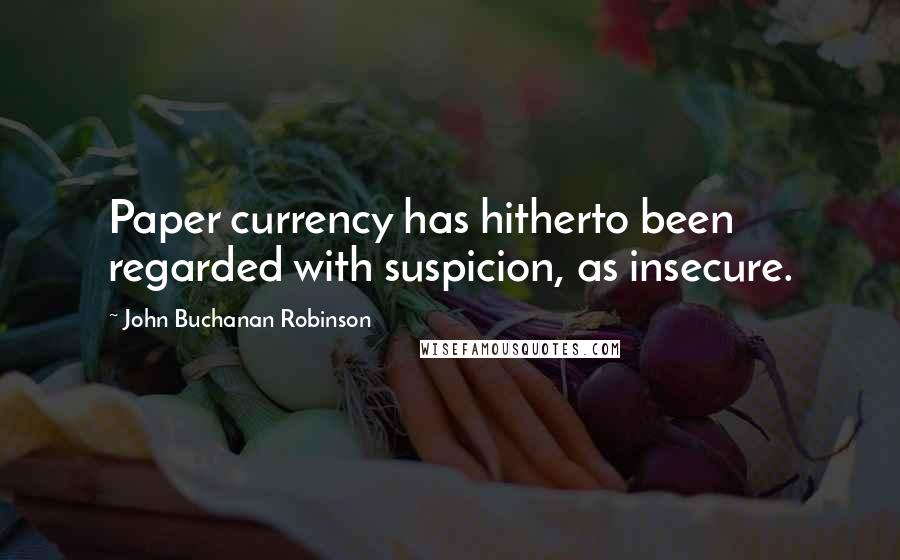 Paper currency has hitherto been regarded with suspicion, as insecure.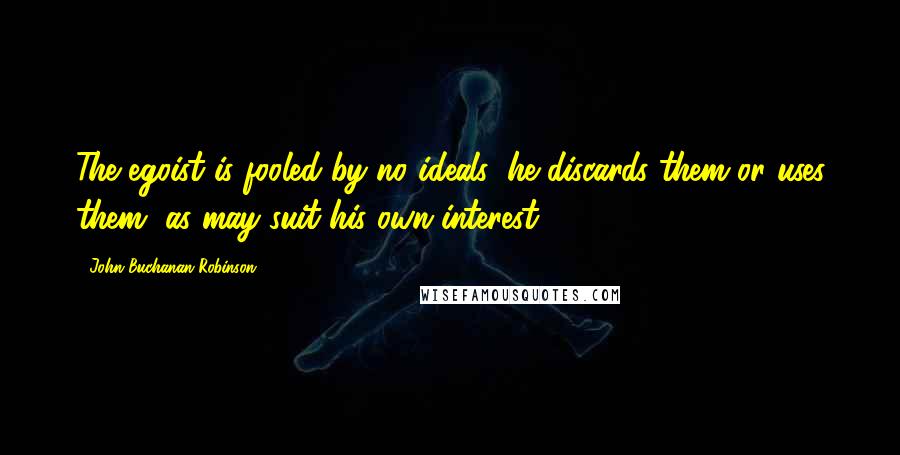 The egoist is fooled by no ideals: he discards them or uses them, as may suit his own interest.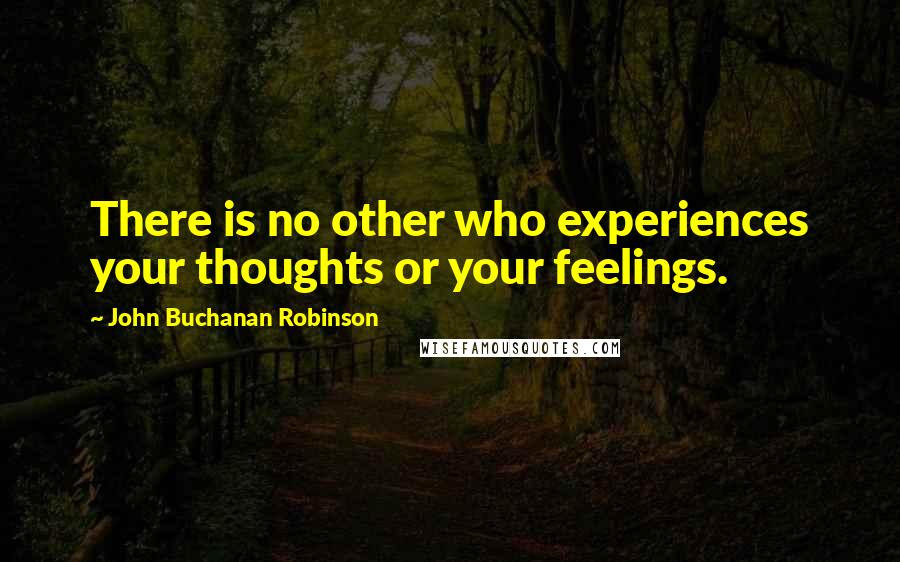 There is no other who experiences your thoughts or your feelings.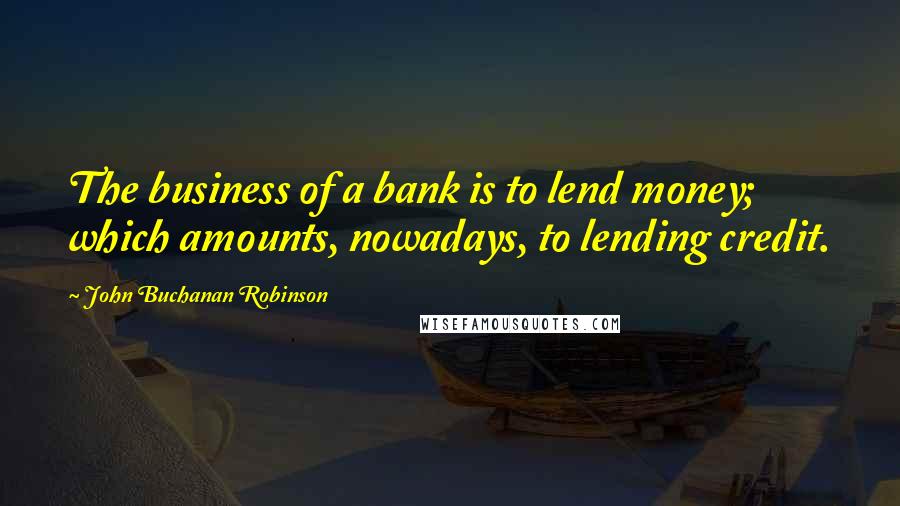 The business of a bank is to lend money; which amounts, nowadays, to lending credit.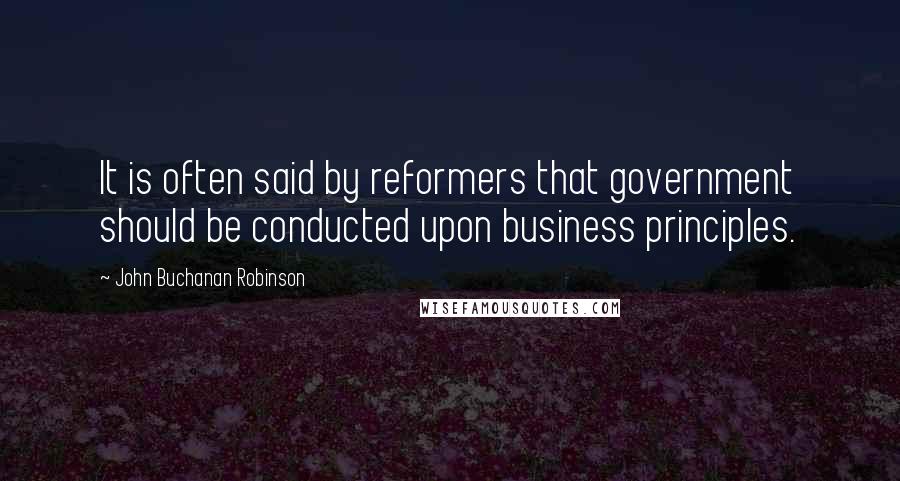 It is often said by reformers that government should be conducted upon business principles.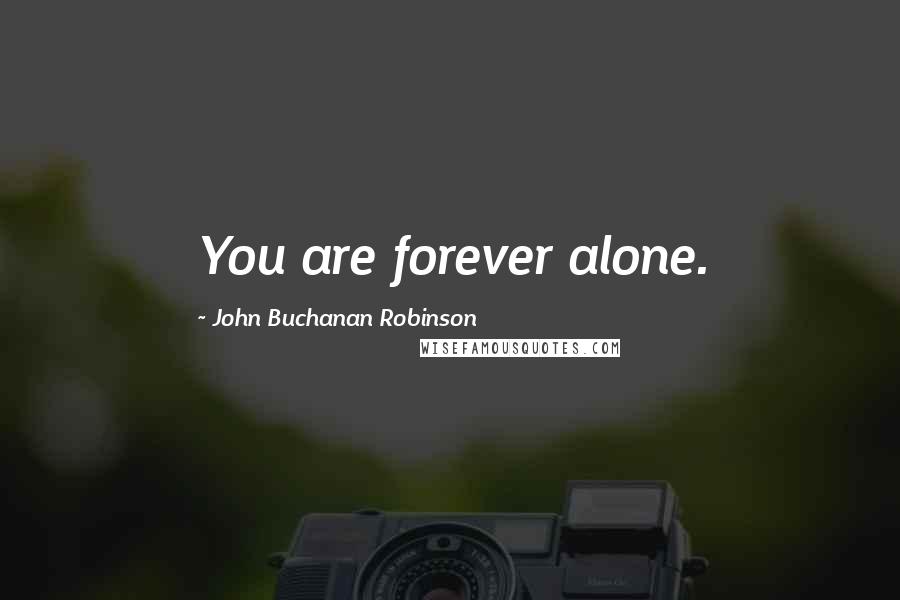 You are forever alone.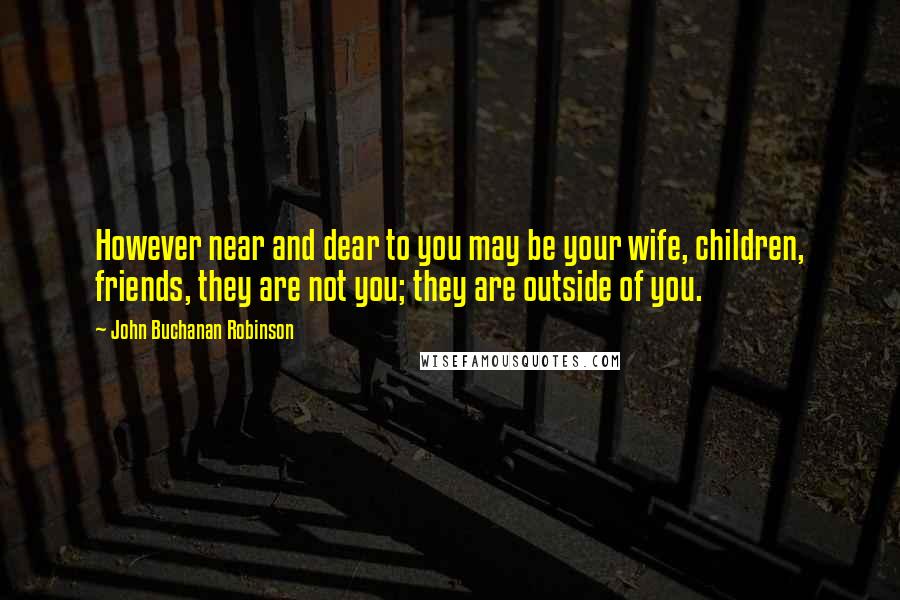 However near and dear to you may be your wife, children, friends, they are not you; they are outside of you.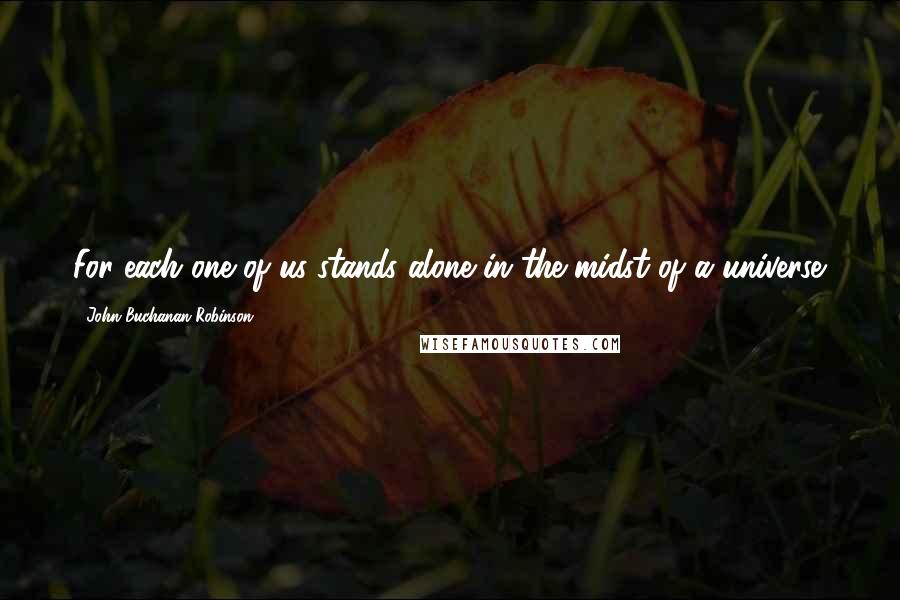 For each one of us stands alone in the midst of a universe.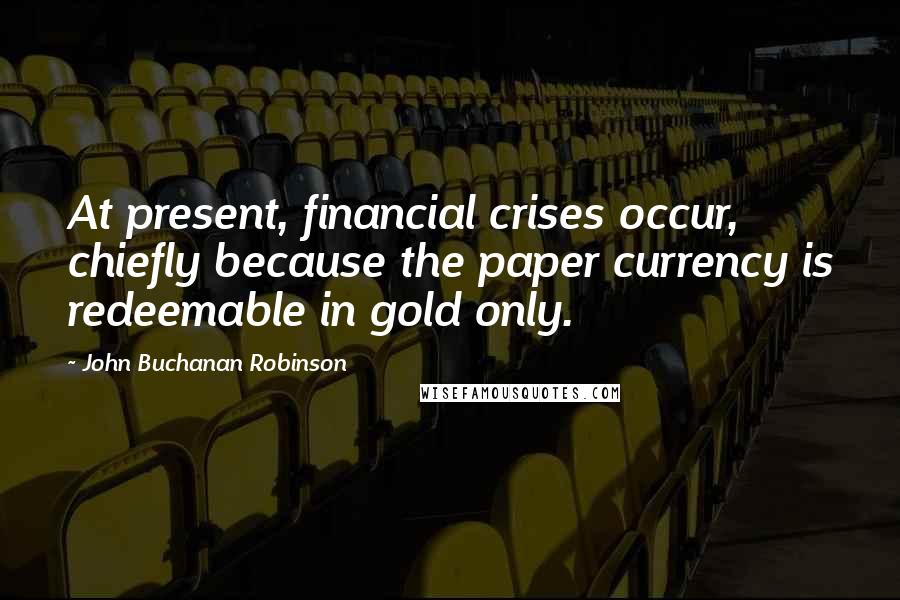 At present, financial crises occur, chiefly because the paper currency is redeemable in gold only.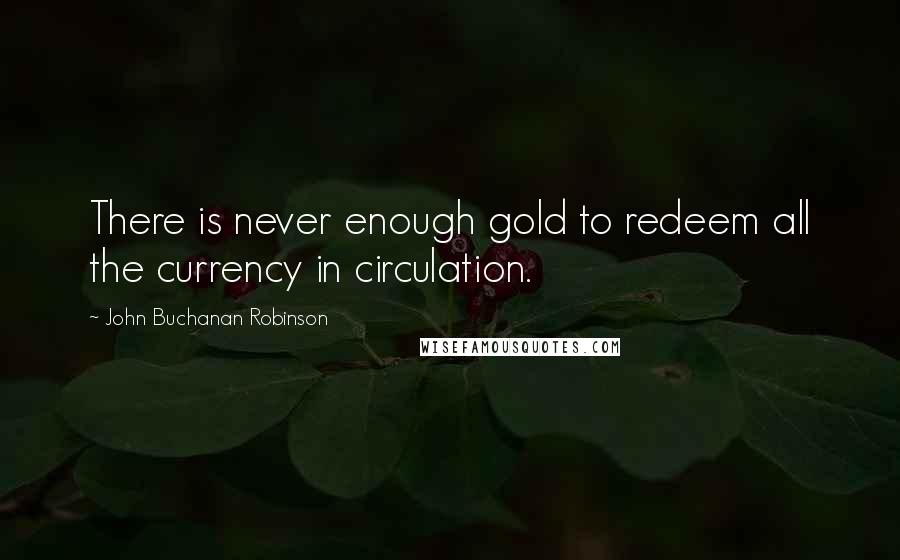 There is never enough gold to redeem all the currency in circulation.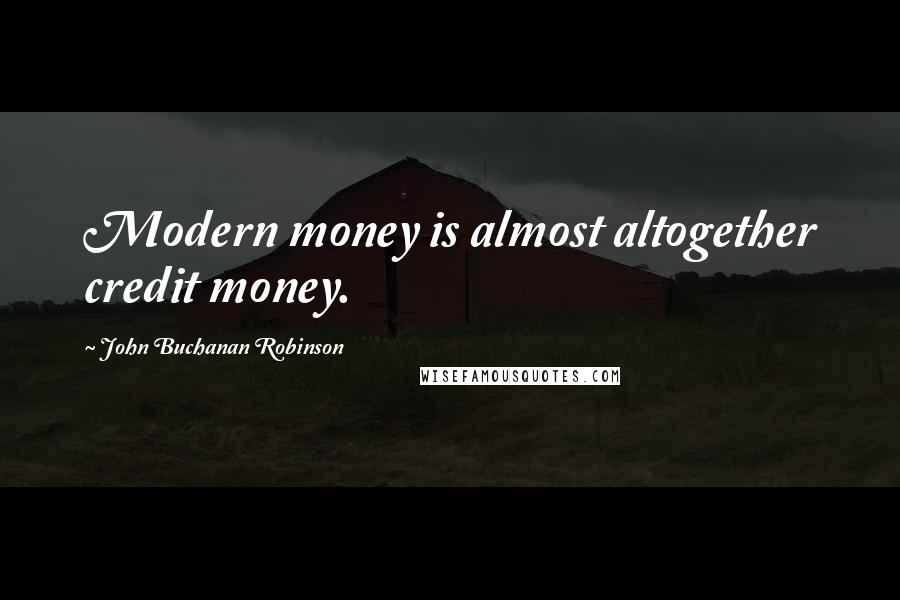 Modern money is almost altogether credit money.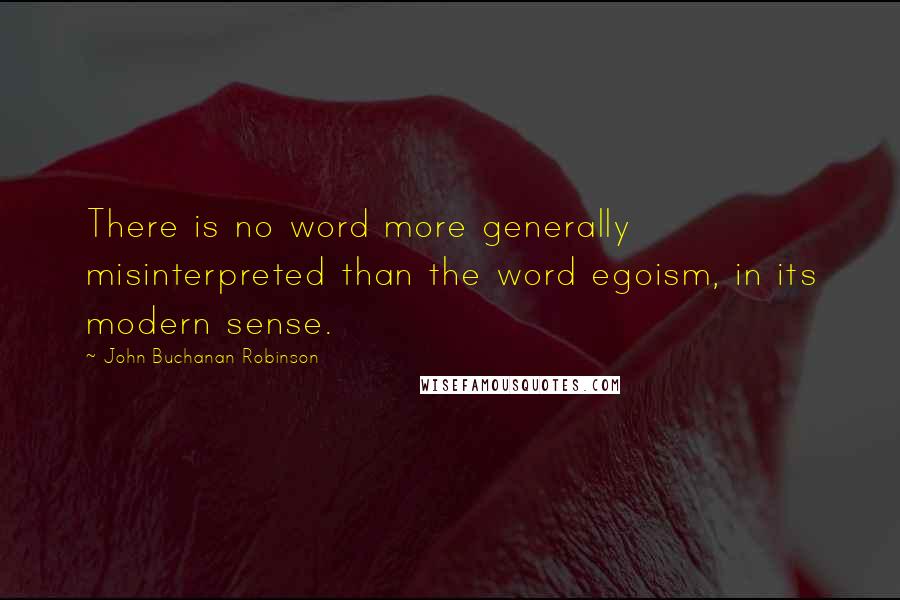 There is no word more generally misinterpreted than the word egoism, in its modern sense.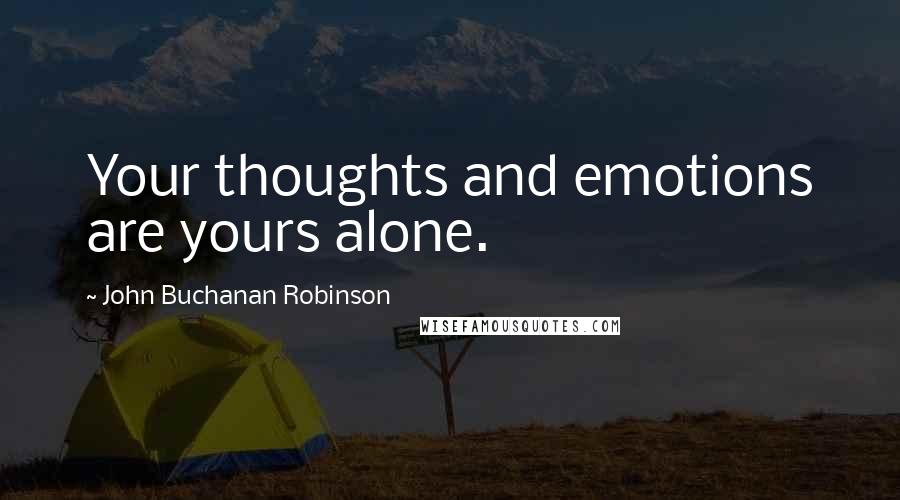 Your thoughts and emotions are yours alone.