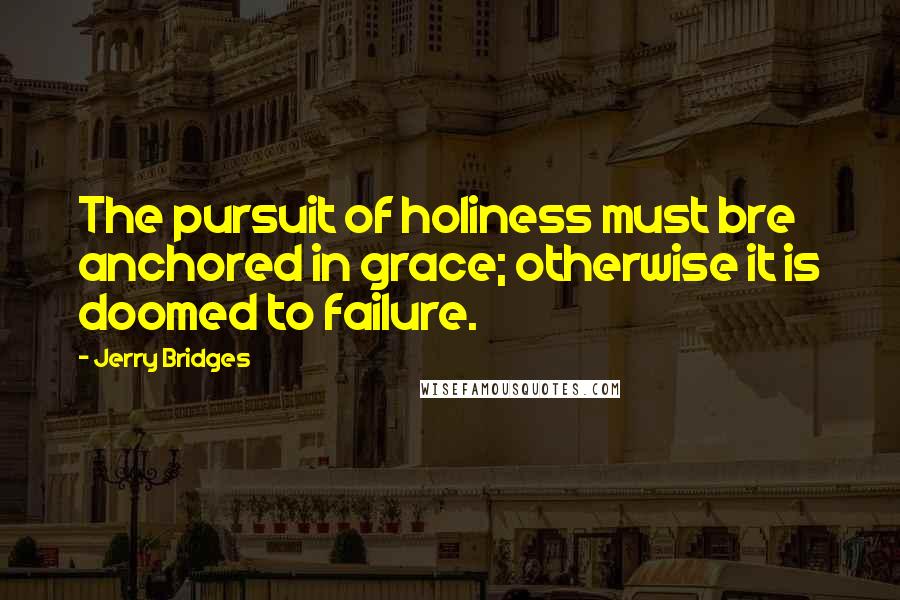 The pursuit of holiness must bre anchored in grace; otherwise it is doomed to failure.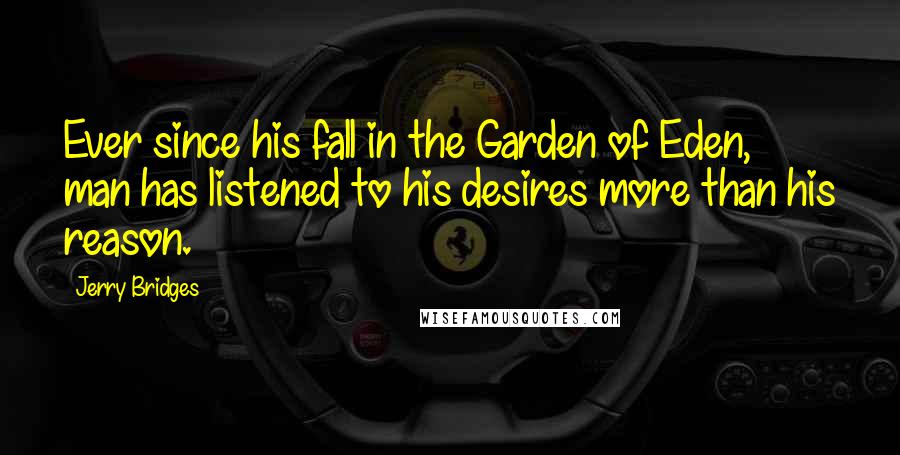 Ever since his fall in the Garden of Eden, man has listened to his desires more than his reason.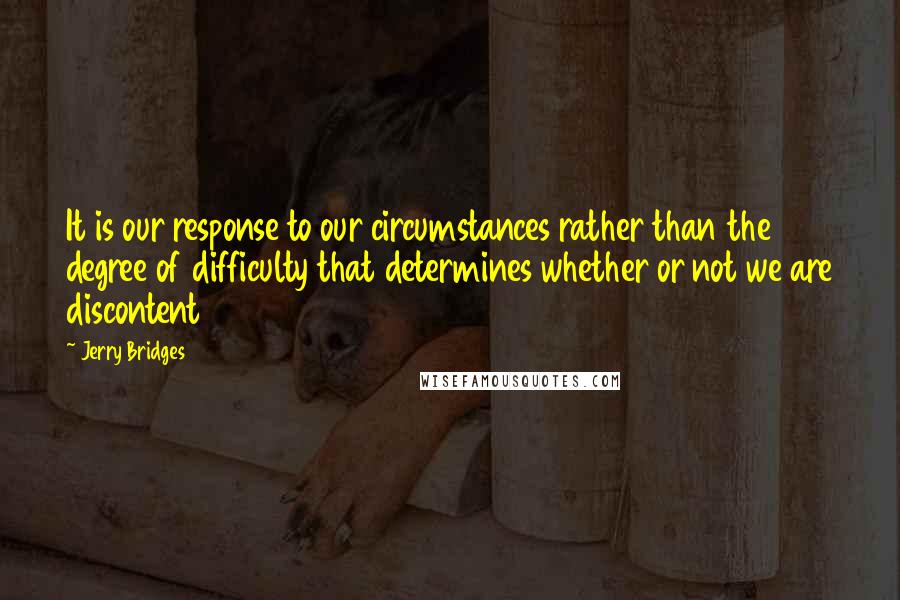 It is our response to our circumstances rather than the degree of difficulty that determines whether or not we are discontent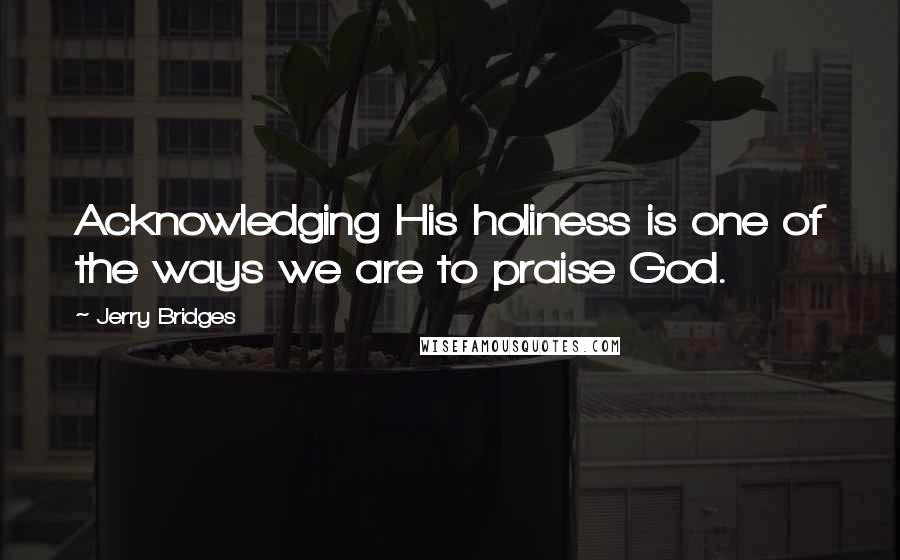 Acknowledging His holiness is one of the ways we are to praise God.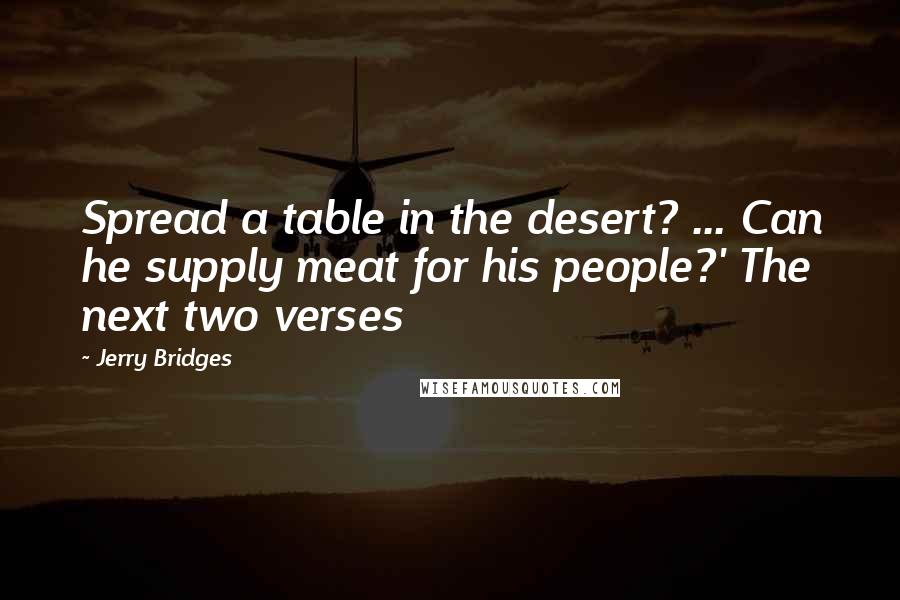 Spread a table in the desert? ... Can he supply meat for his people?' The next two verses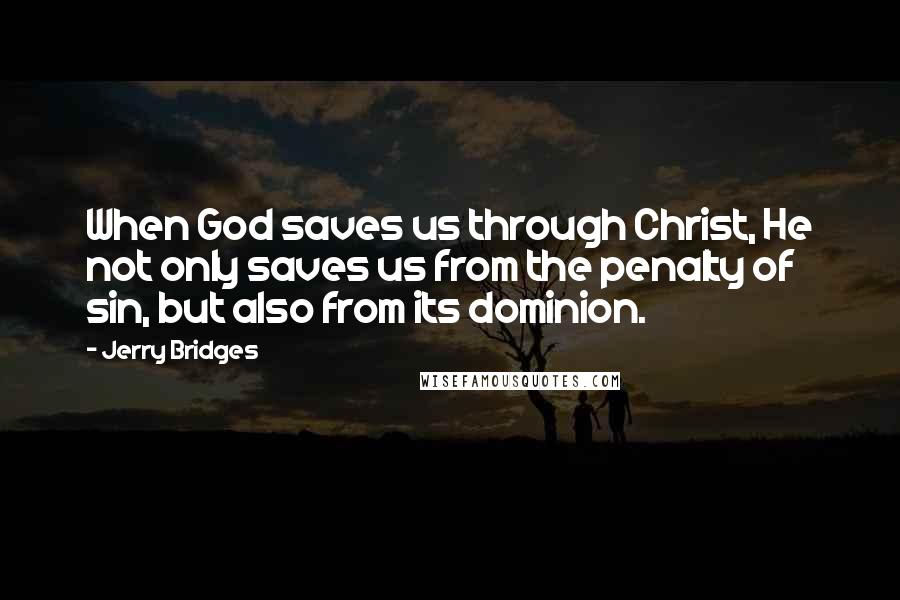 When God saves us through Christ, He not only saves us from the penalty of sin, but also from its dominion.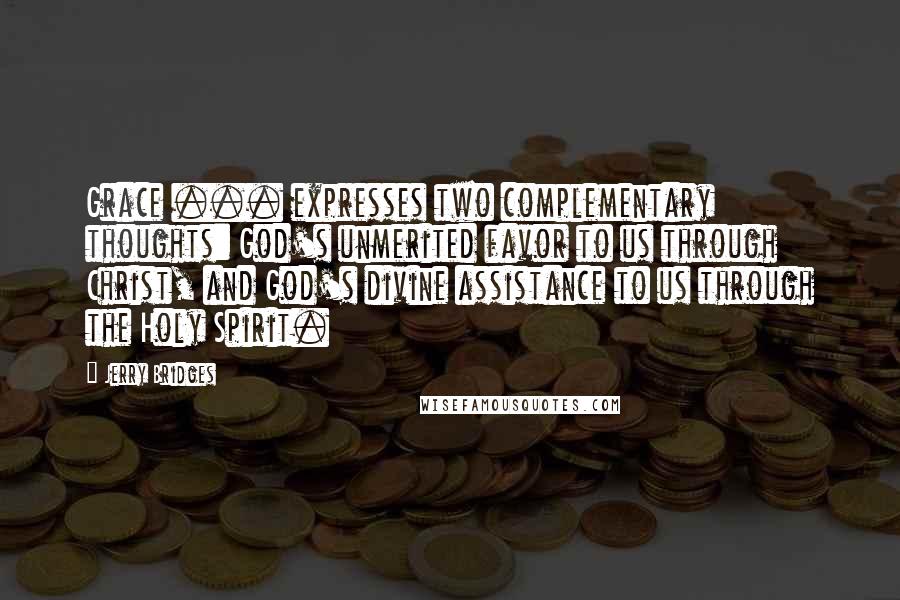 Grace ... expresses two complementary thoughts: God's unmerited favor to us through Christ, and God's divine assistance to us through the Holy Spirit.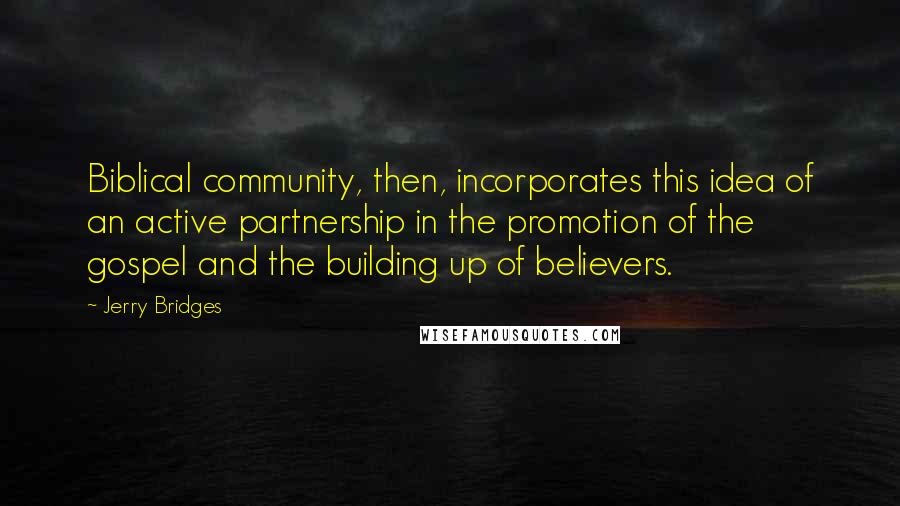 Biblical community, then, incorporates this idea of an active partnership in the promotion of the gospel and the building up of believers.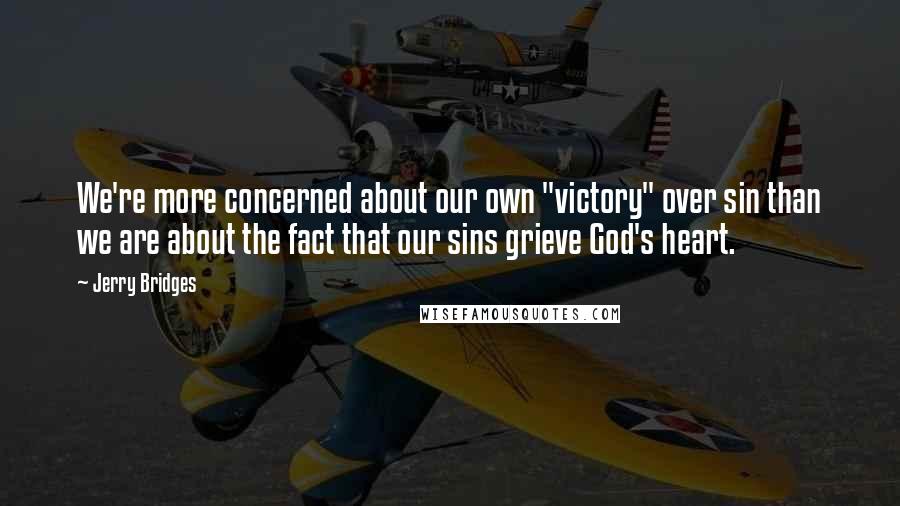 We're more concerned about our own "victory" over sin than we are about the fact that our sins grieve God's heart.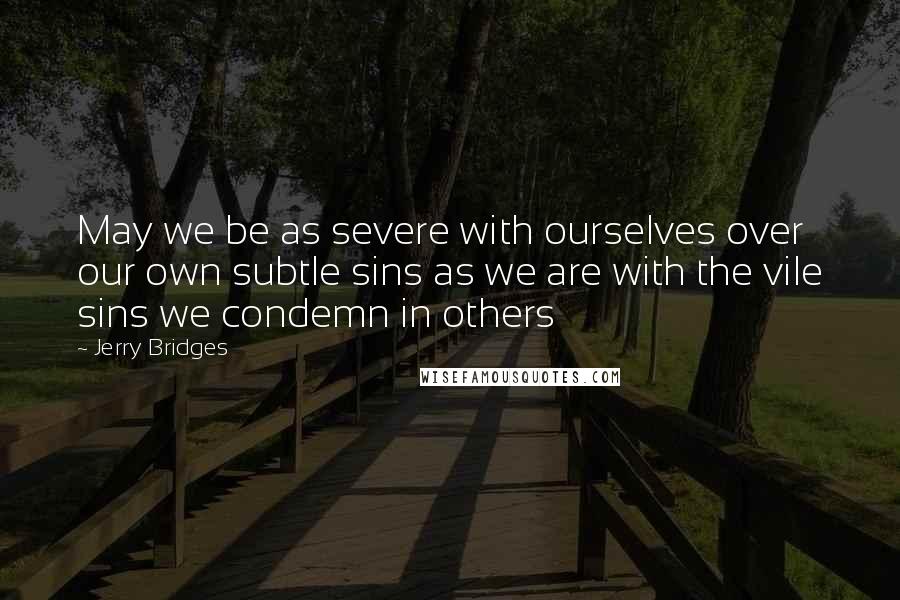 May we be as severe with ourselves over our own subtle sins as we are with the vile sins we condemn in others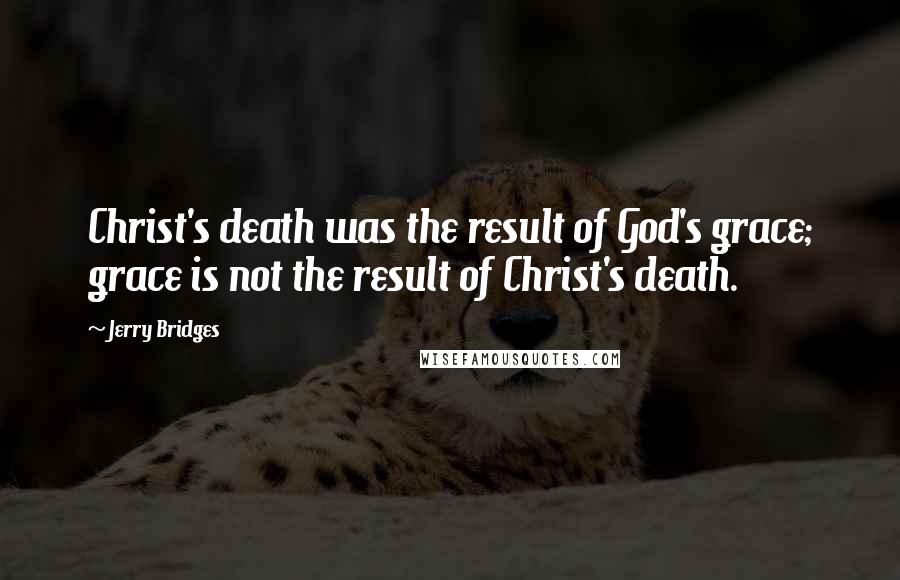 Christ's death was the result of God's grace; grace is not the result of Christ's death.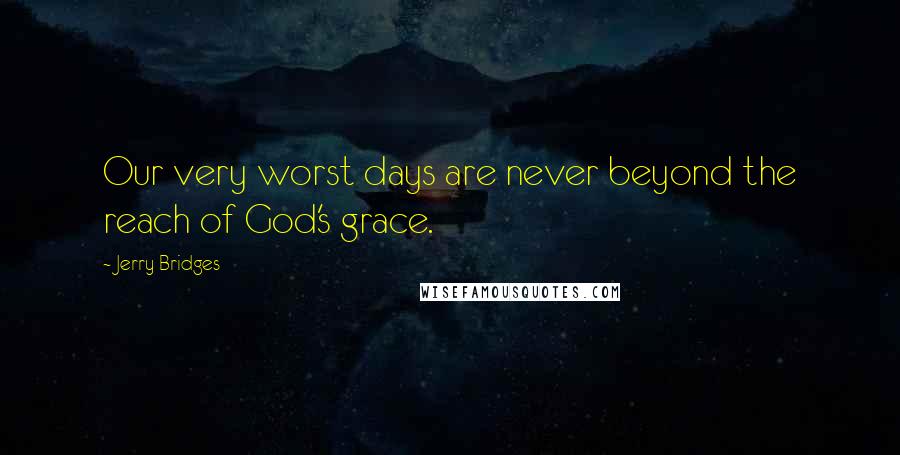 Our very worst days are never beyond the reach of God's grace.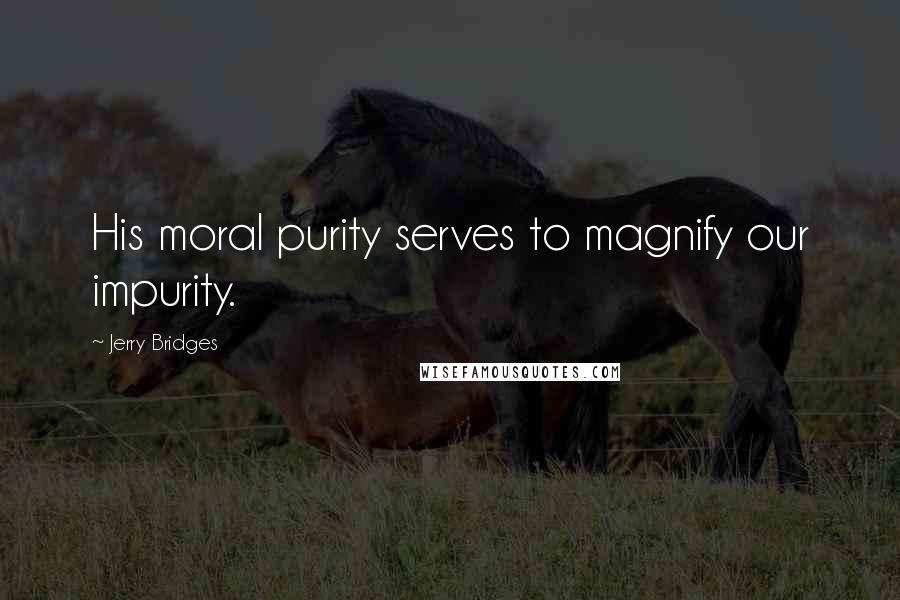 His moral purity serves to magnify our impurity.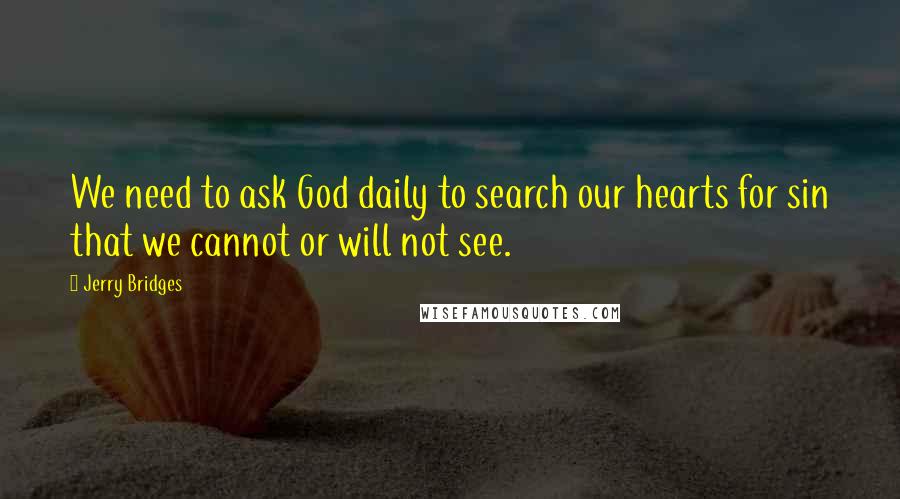 We need to ask God daily to search our hearts for sin that we cannot or will not see.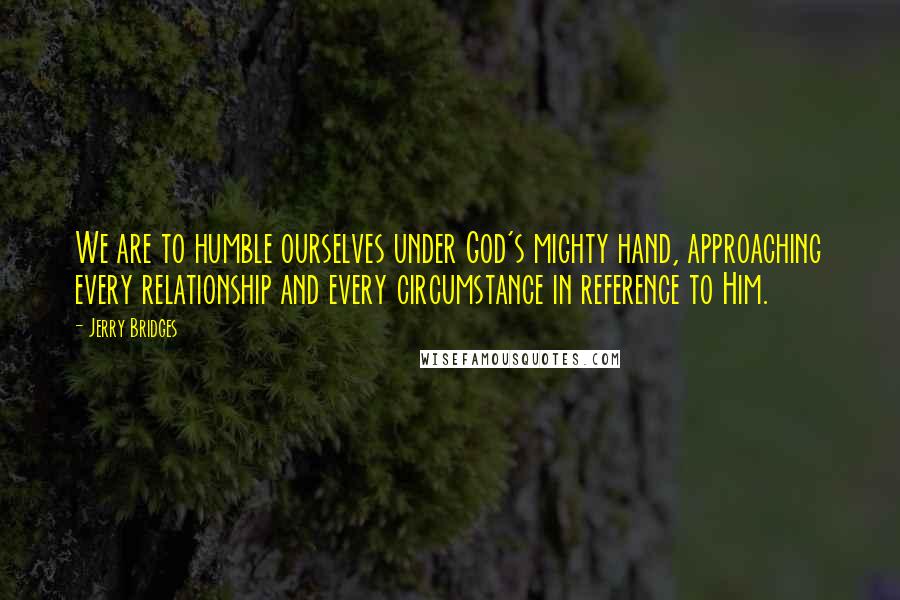 We are to humble ourselves under God's mighty hand, approaching every relationship and every circumstance in reference to Him.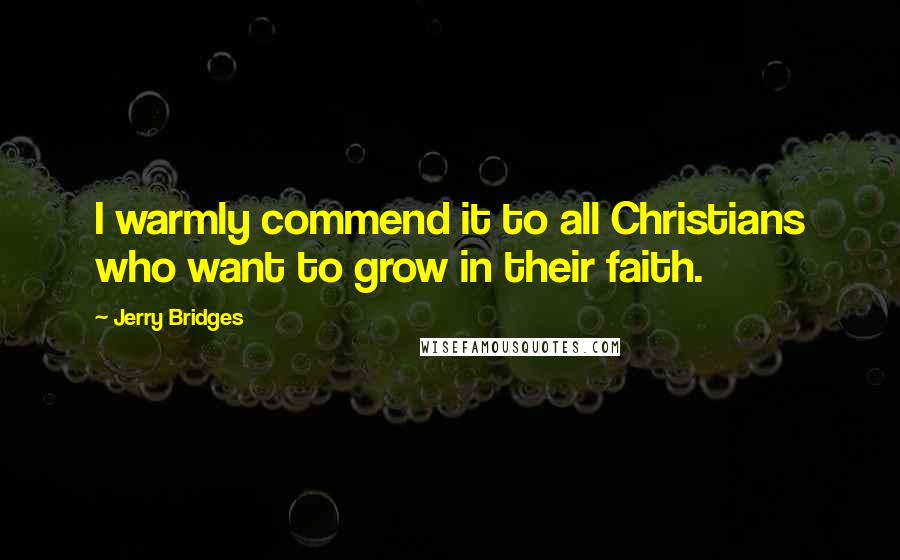 I warmly commend it to all Christians who want to grow in their faith.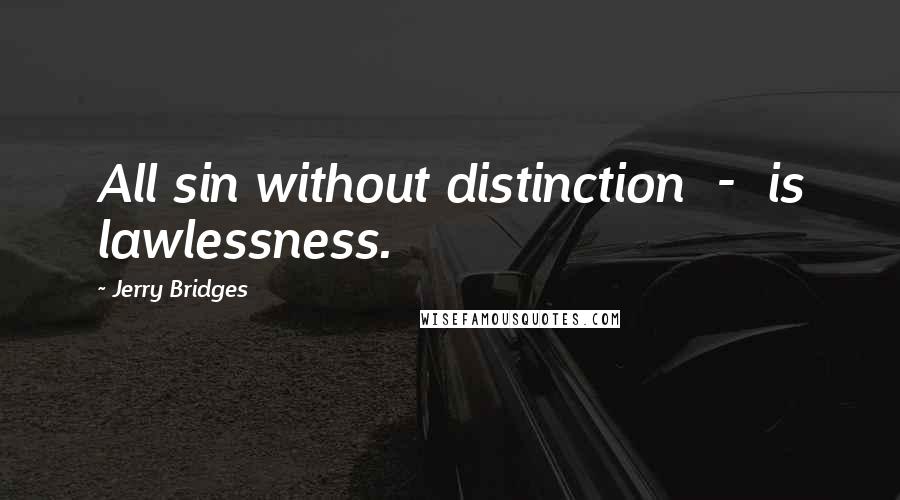 All sin without distinction - is lawlessness.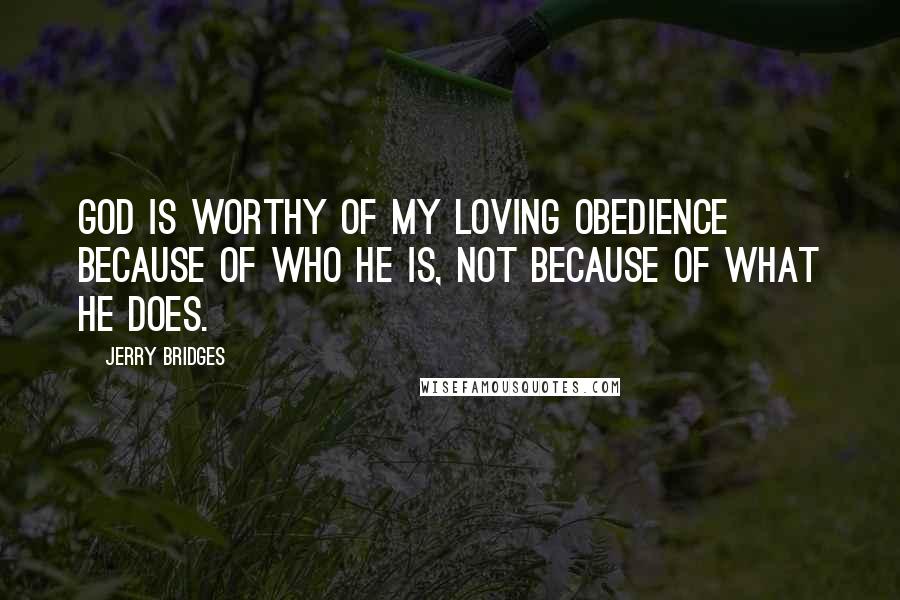 God is worthy of my loving obedience because of who He is, not because of what he does.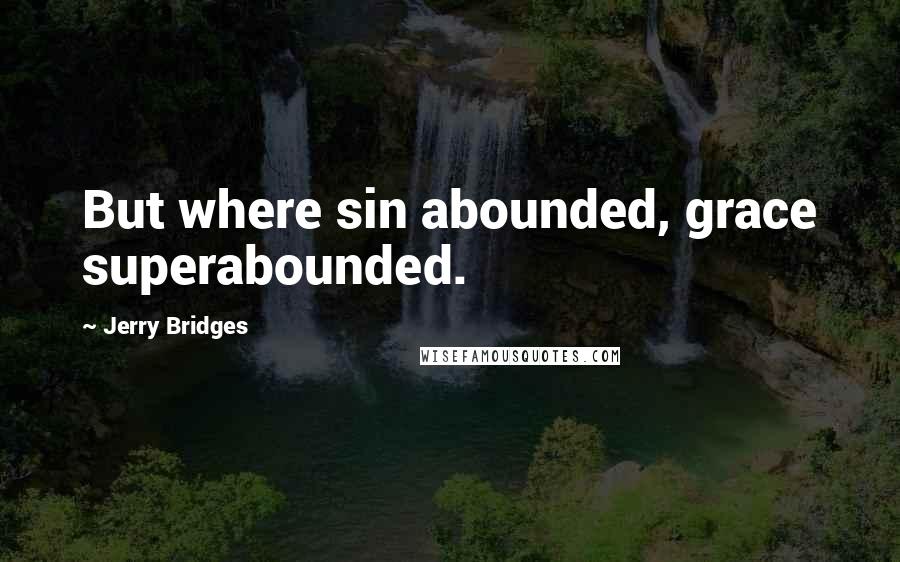 But where sin abounded, grace superabounded.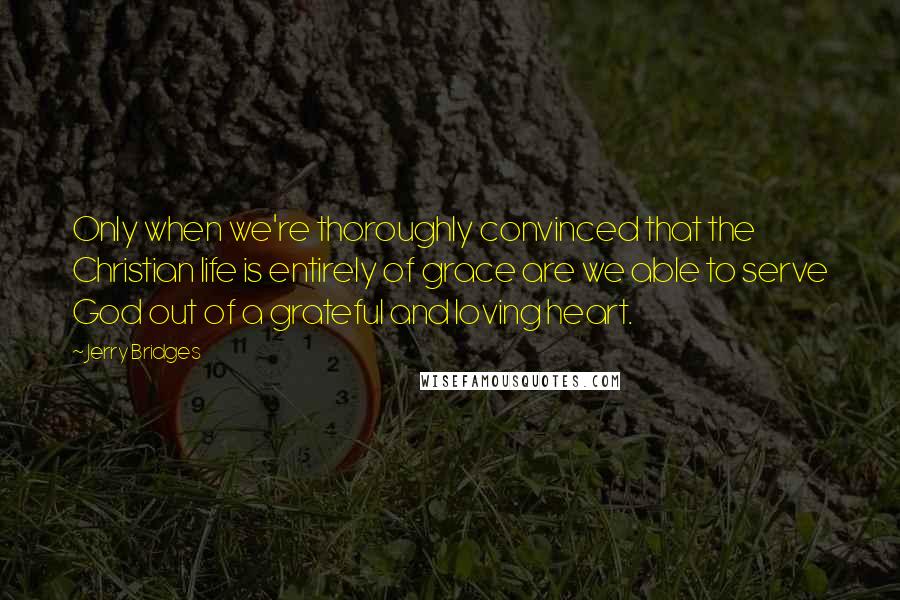 Only when we're thoroughly convinced that the Christian life is entirely of grace are we able to serve God out of a grateful and loving heart.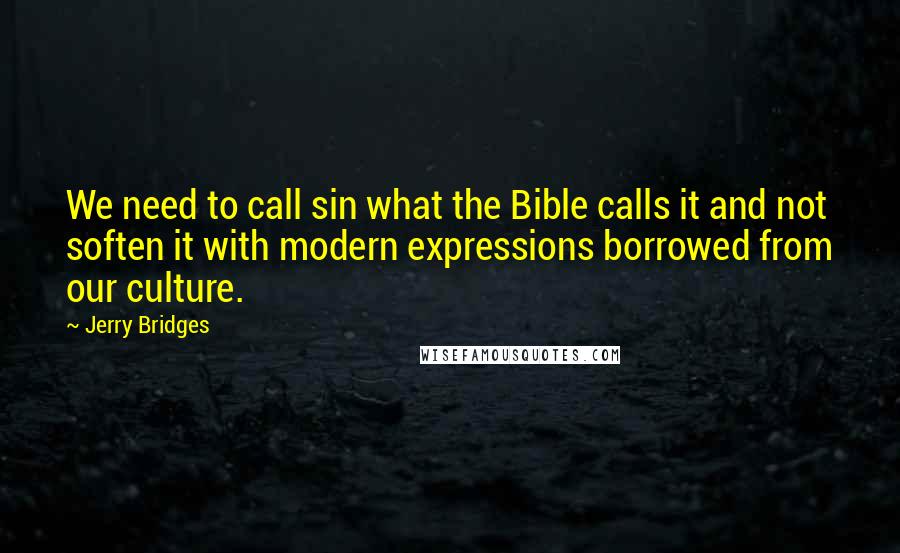 We need to call sin what the Bible calls it and not soften it with modern expressions borrowed from our culture.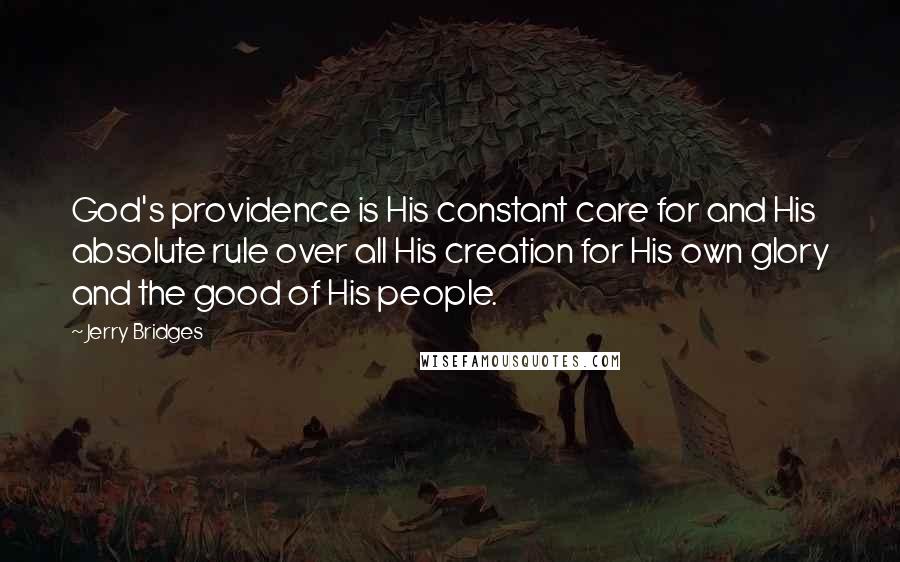 God's providence is His constant care for and His absolute rule over all His creation for His own glory and the good of His people.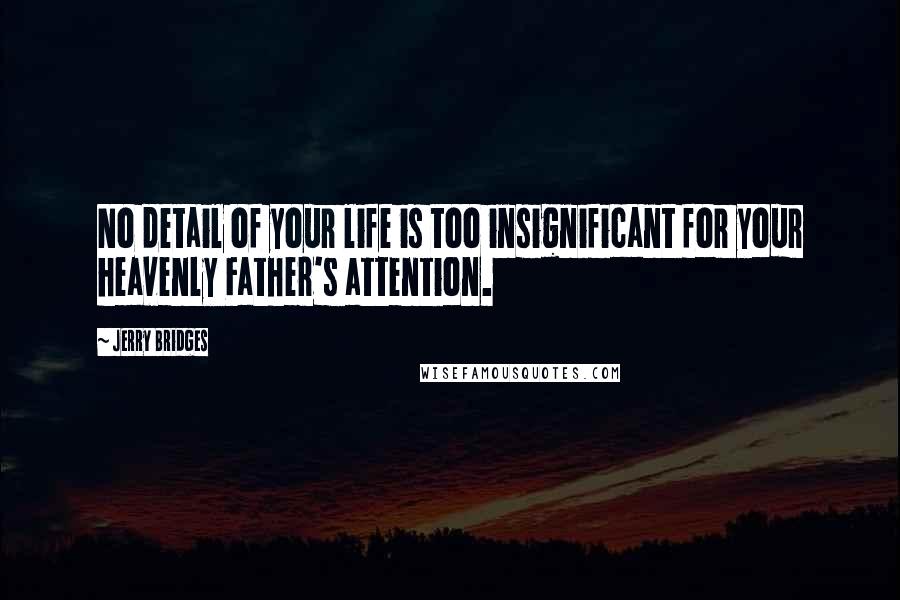 No detail of your life is too insignificant for your heavenly Father's attention.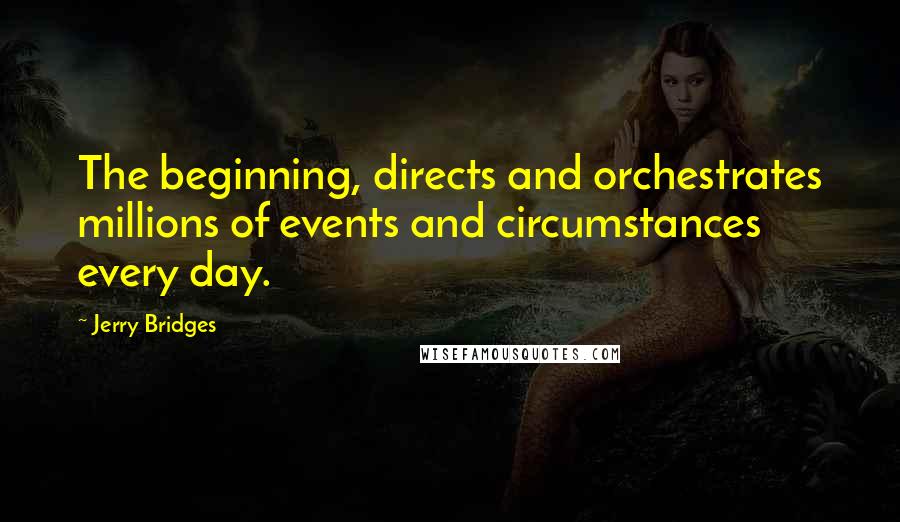 The beginning, directs and orchestrates millions of events and circumstances every day.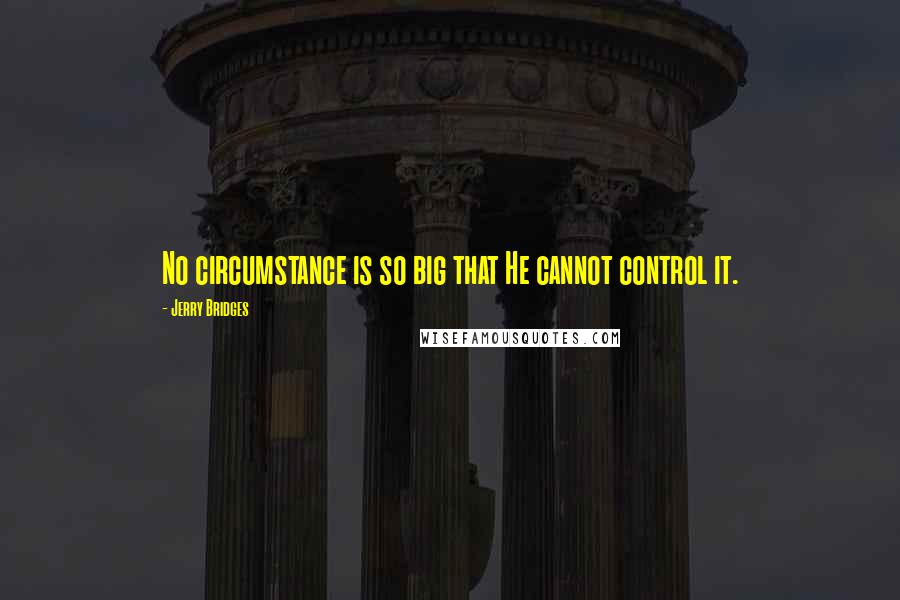 No circumstance is so big that He cannot control it.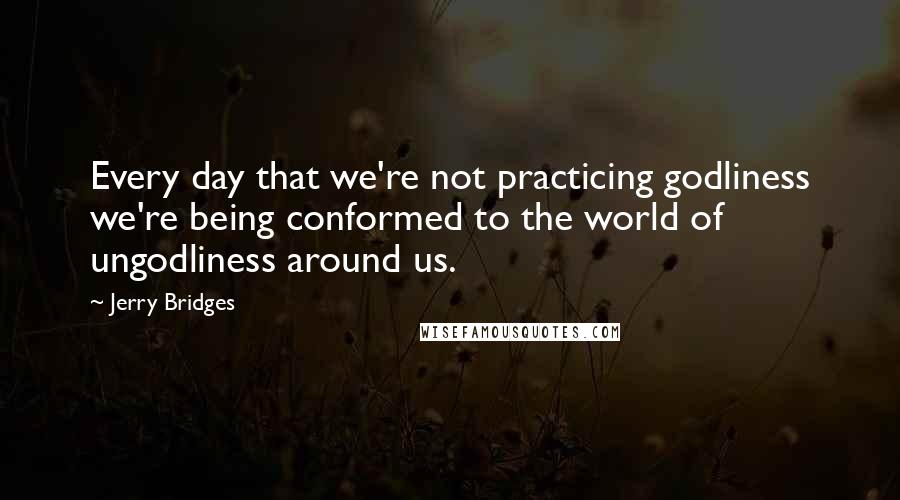 Every day that we're not practicing godliness we're being conformed to the world of ungodliness around us.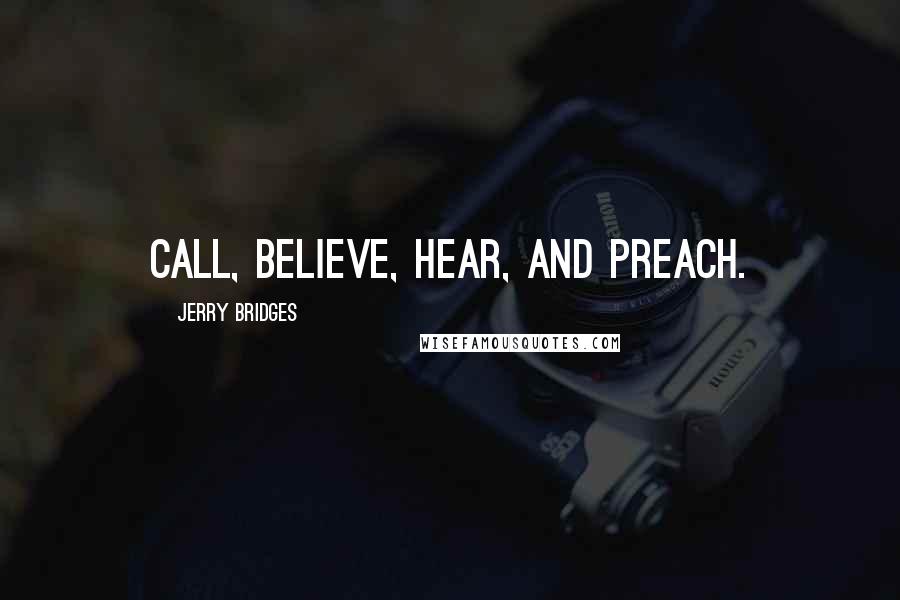 Call, believe, hear, and preach.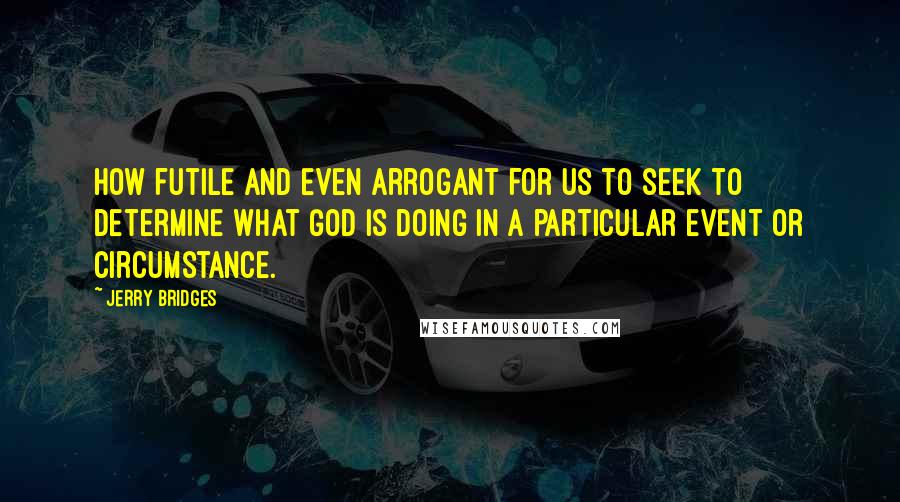 How futile and even arrogant for us to seek to determine what God is doing in a particular event or circumstance.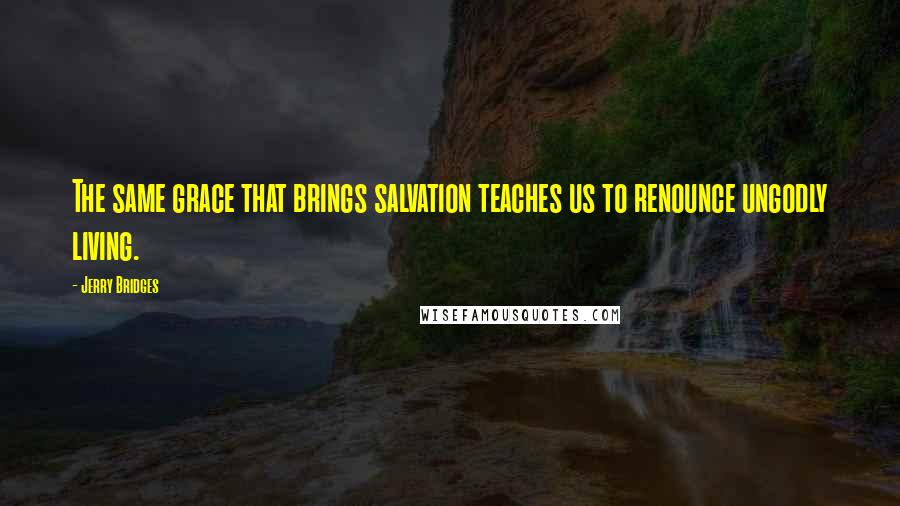 The same grace that brings salvation teaches us to renounce ungodly living.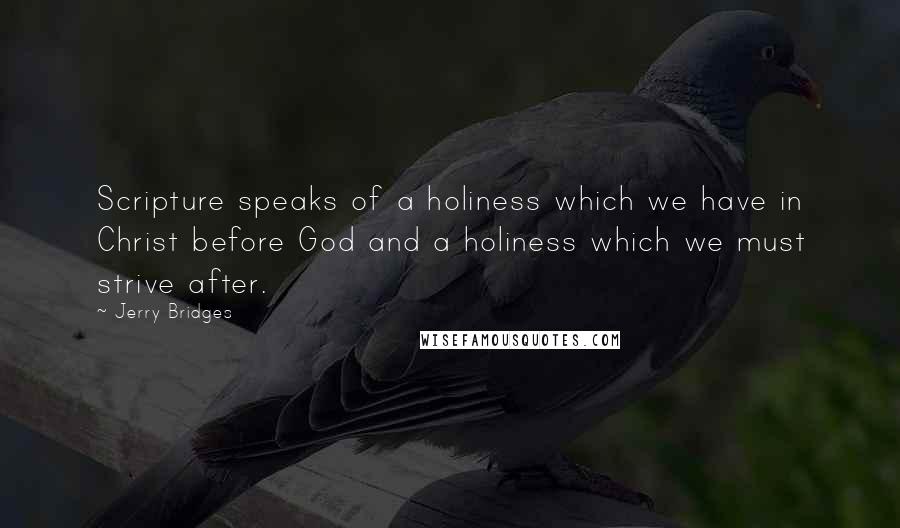 Scripture speaks of a holiness which we have in Christ before God and a holiness which we must strive after.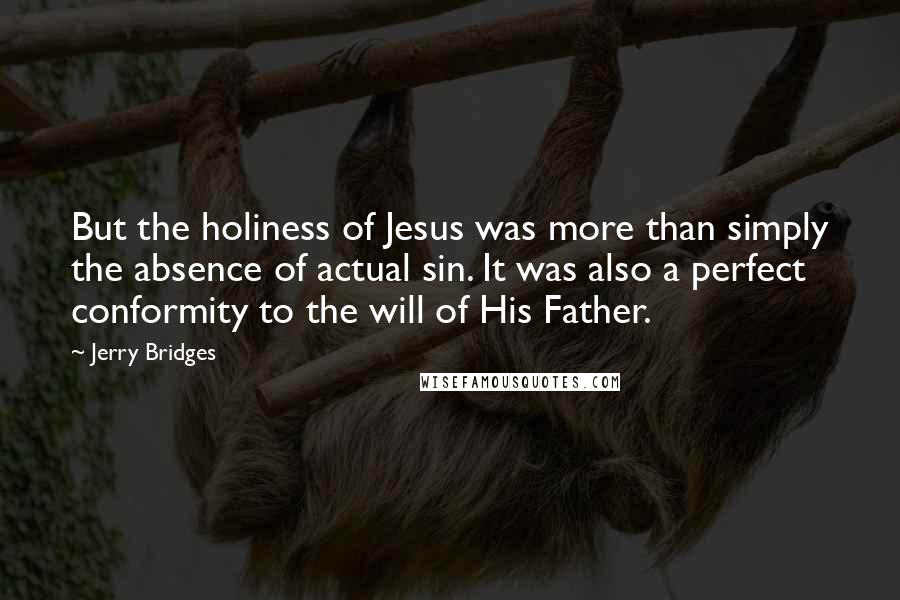 But the holiness of Jesus was more than simply the absence of actual sin. It was also a perfect conformity to the will of His Father.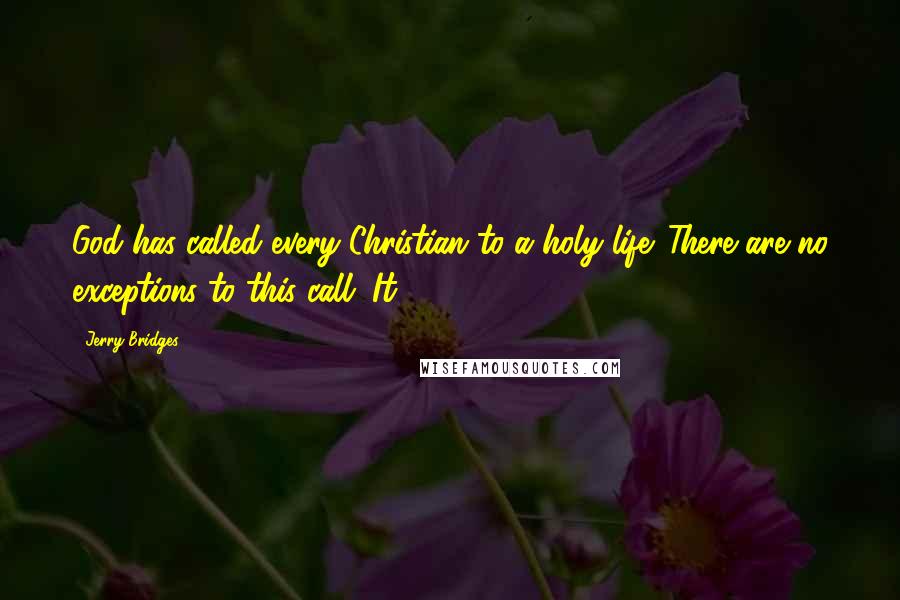 God has called every Christian to a holy life. There are no exceptions to this call. It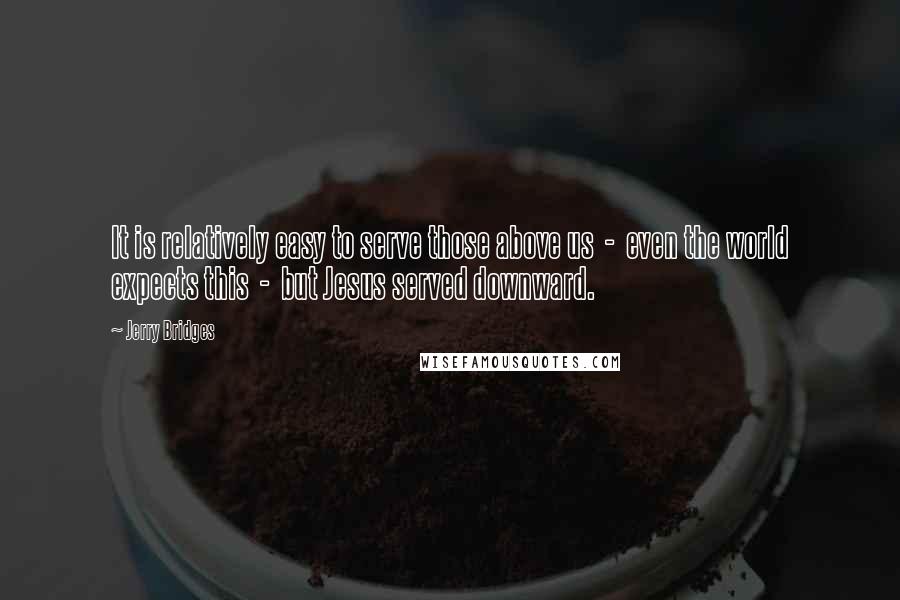 It is relatively easy to serve those above us - even the world expects this - but Jesus served downward.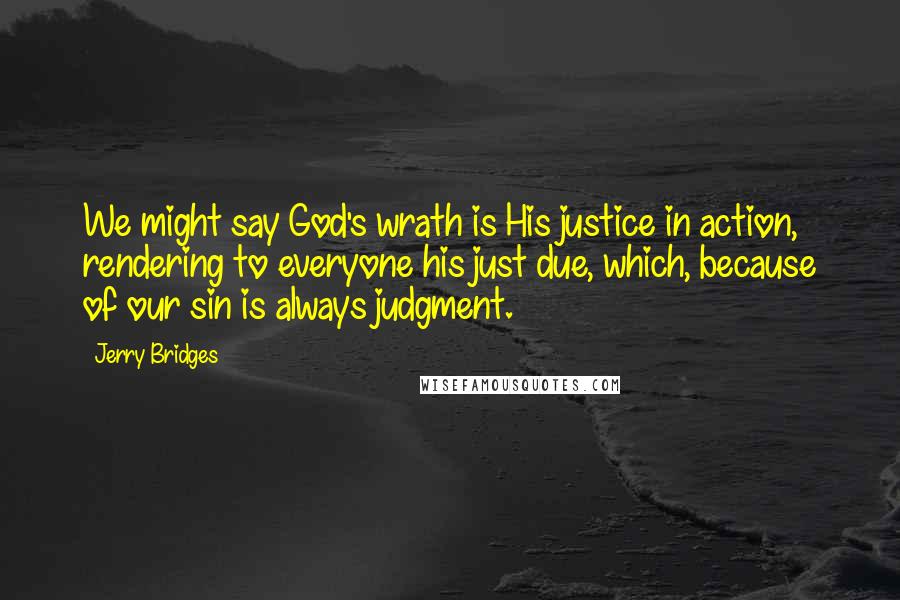 We might say God's wrath is His justice in action, rendering to everyone his just due, which, because of our sin is always judgment.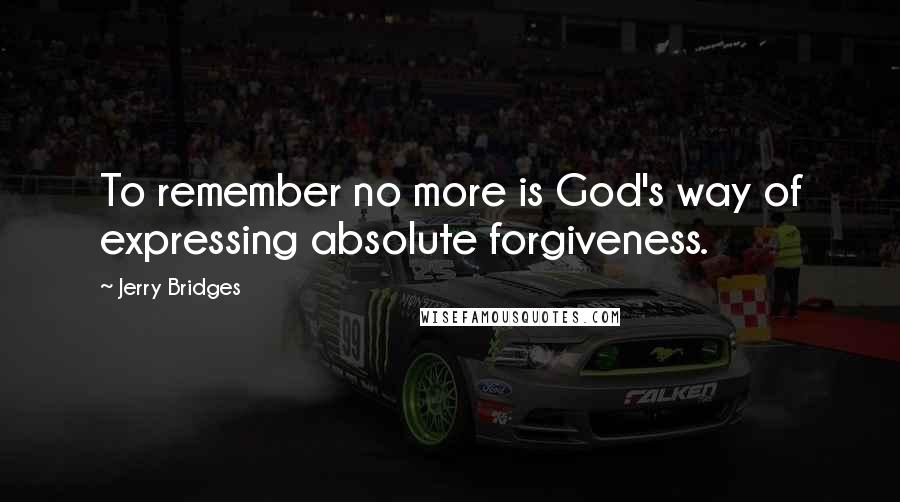 To remember no more is God's way of expressing absolute forgiveness.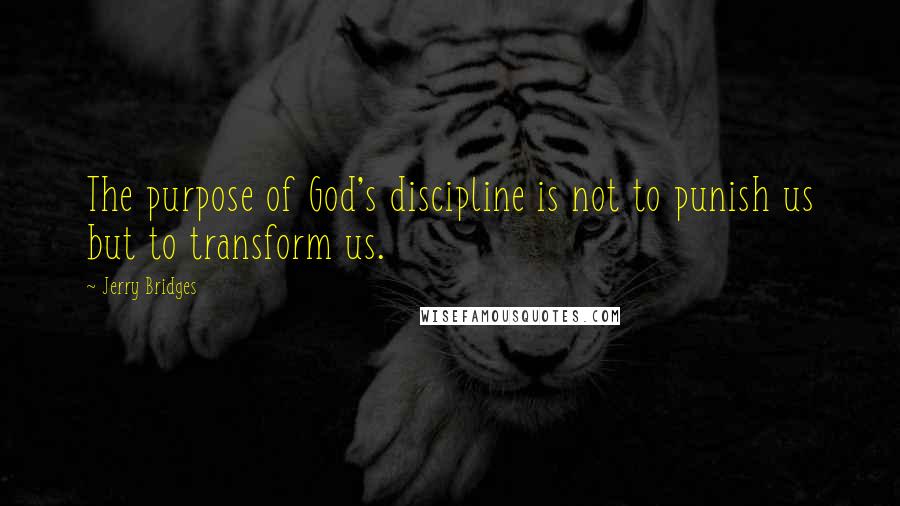 The purpose of God's discipline is not to punish us but to transform us.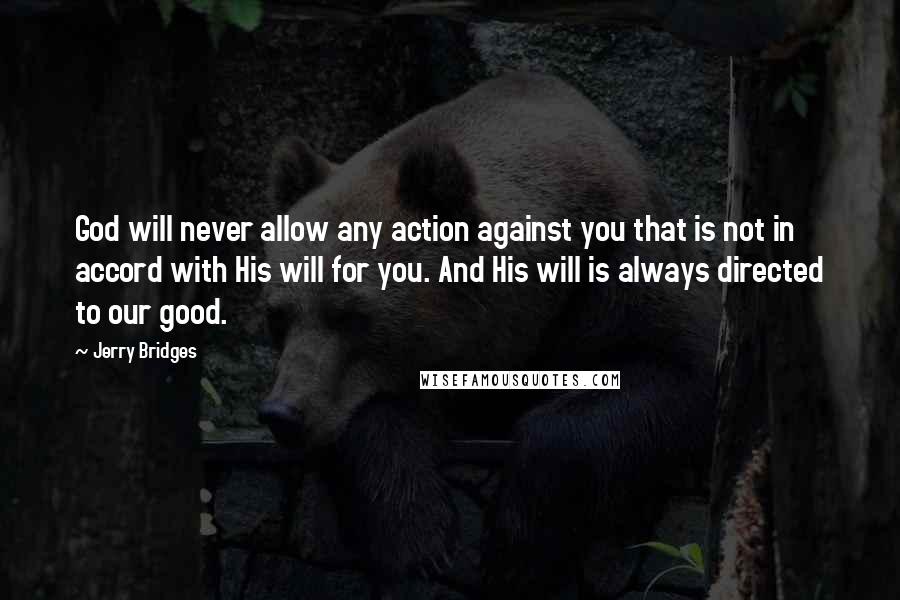 God will never allow any action against you that is not in accord with His will for you. And His will is always directed to our good.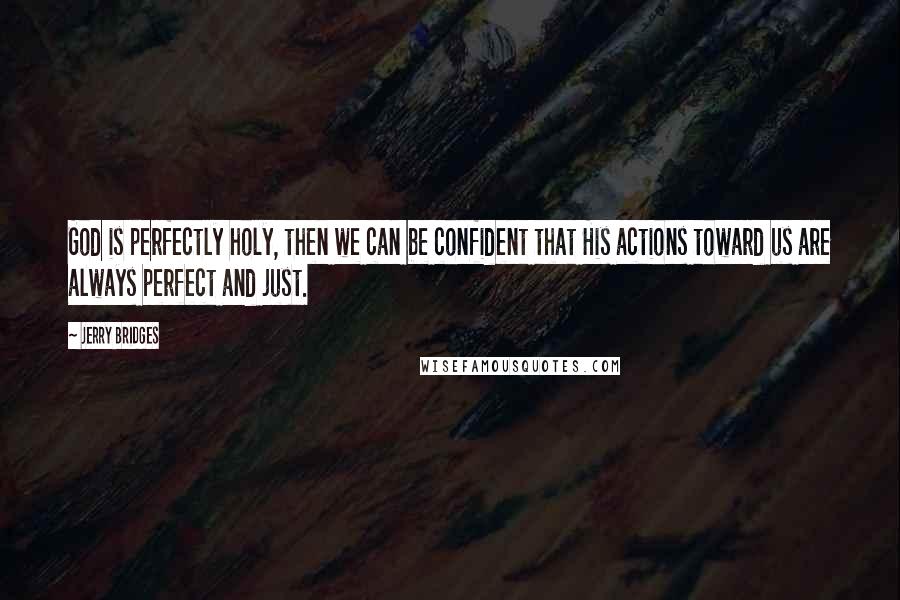 God is perfectly holy, then we can be confident that His actions toward us are always perfect and just.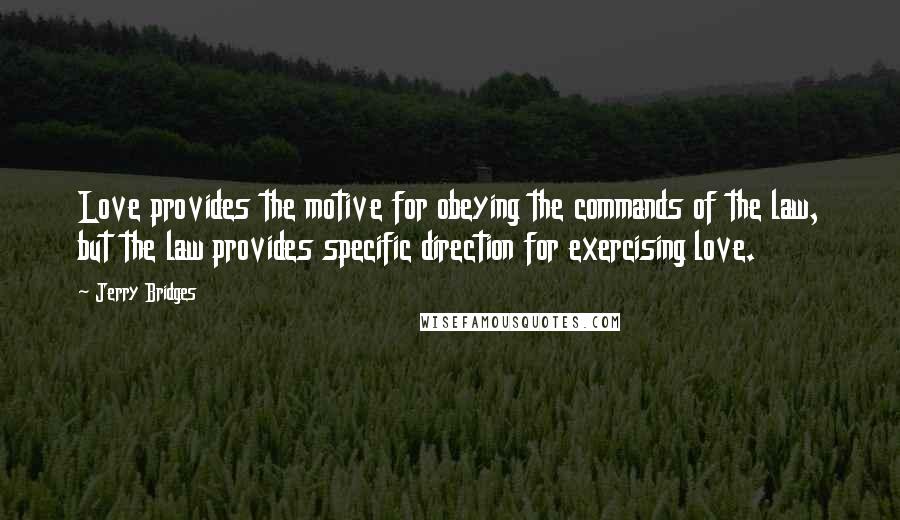 Love provides the motive for obeying the commands of the law, but the law provides specific direction for exercising love.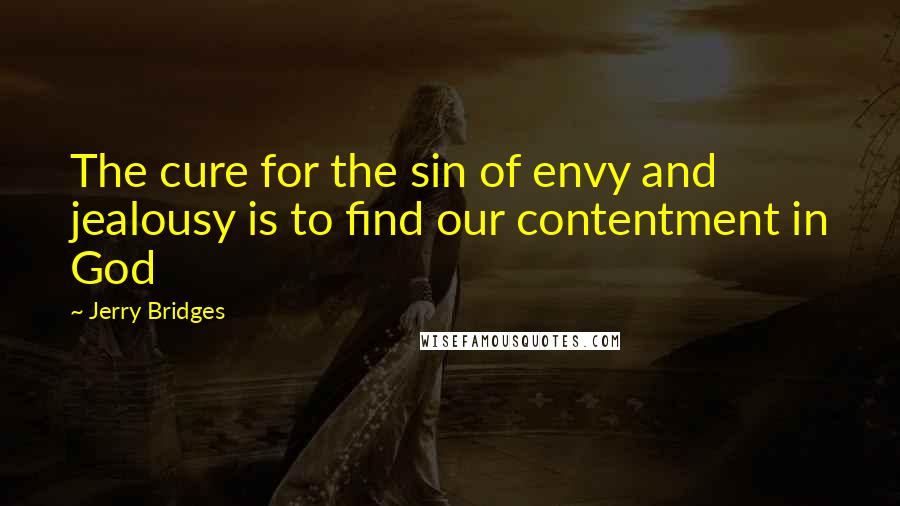 The cure for the sin of envy and jealousy is to find our contentment in God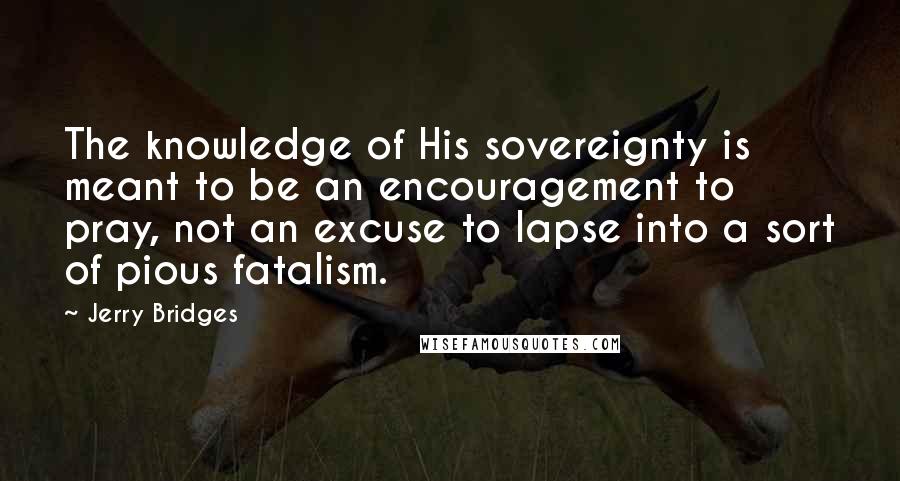 The knowledge of His sovereignty is meant to be an encouragement to pray, not an excuse to lapse into a sort of pious fatalism.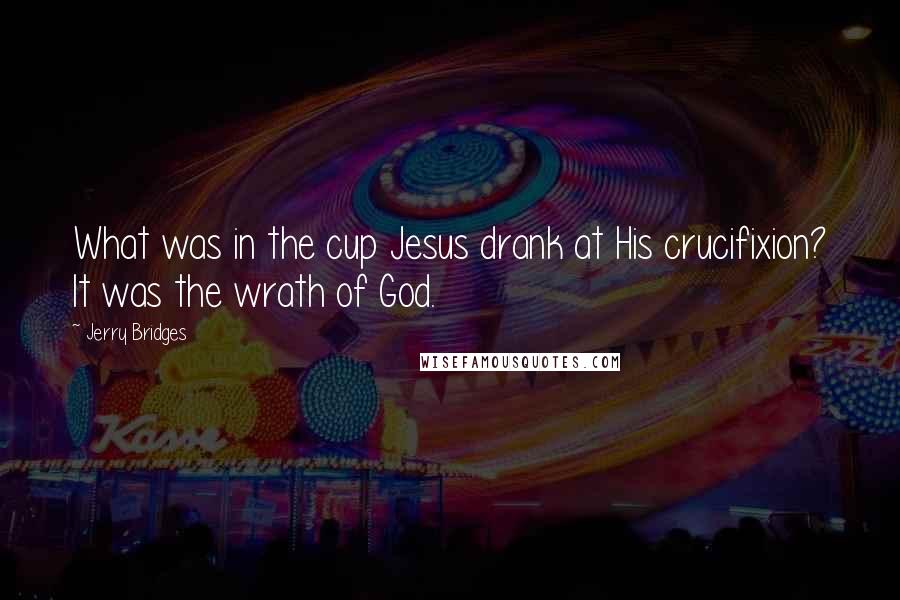 What was in the cup Jesus drank at His crucifixion? It was the wrath of God.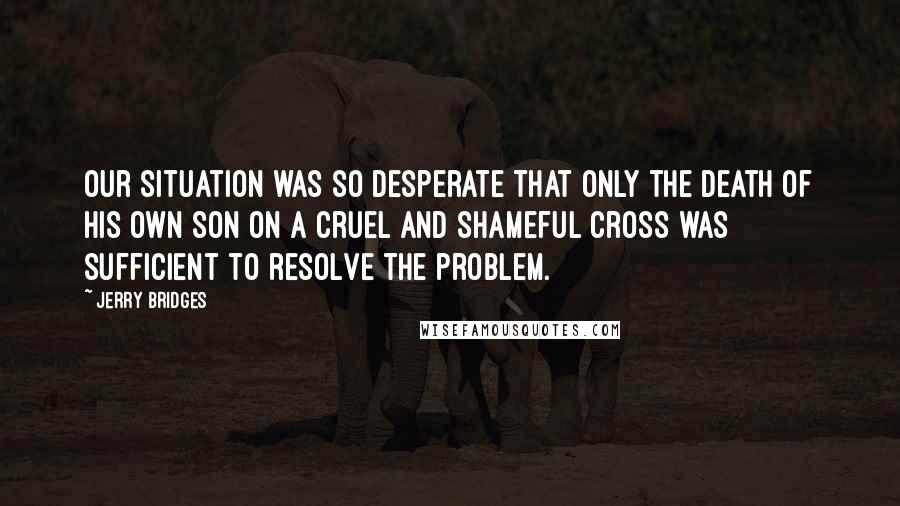 Our situation was so desperate that only the death of His own Son on a cruel and shameful cross was sufficient to resolve the problem.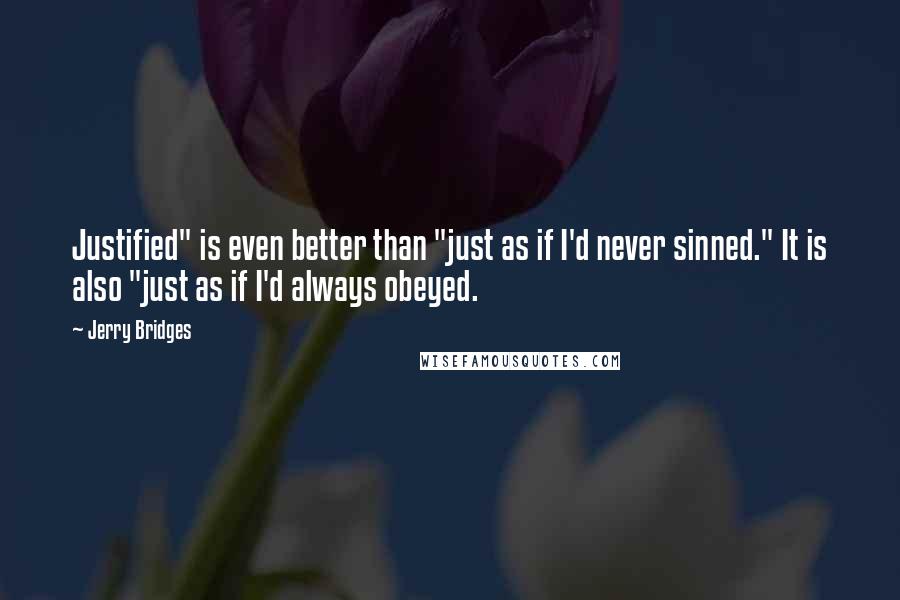 Justified" is even better than "just as if I'd never sinned." It is also "just as if I'd always obeyed.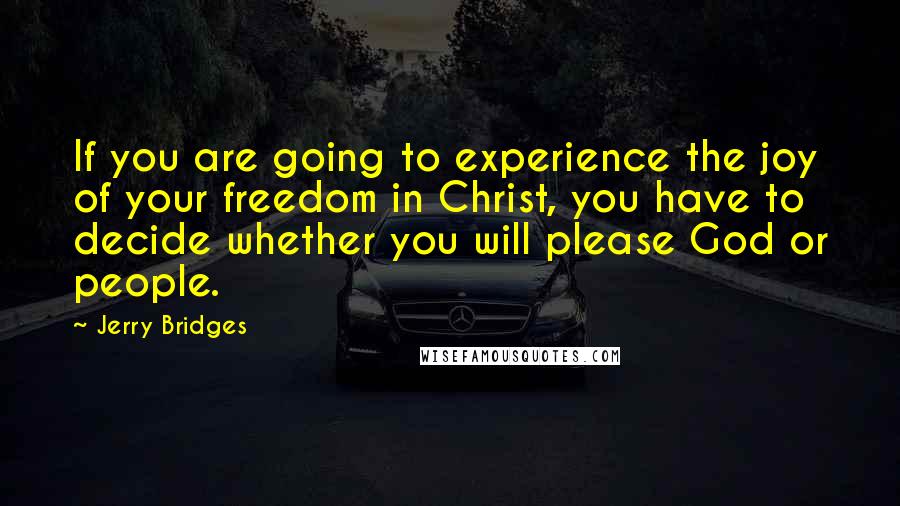 If you are going to experience the joy of your freedom in Christ, you have to decide whether you will please God or people.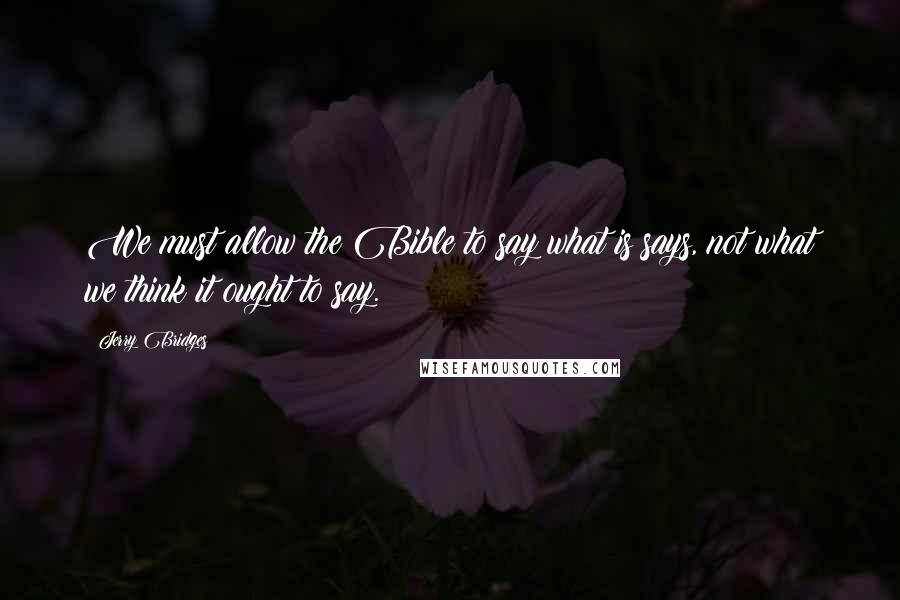 We must allow the Bible to say what is says, not what we think it ought to say.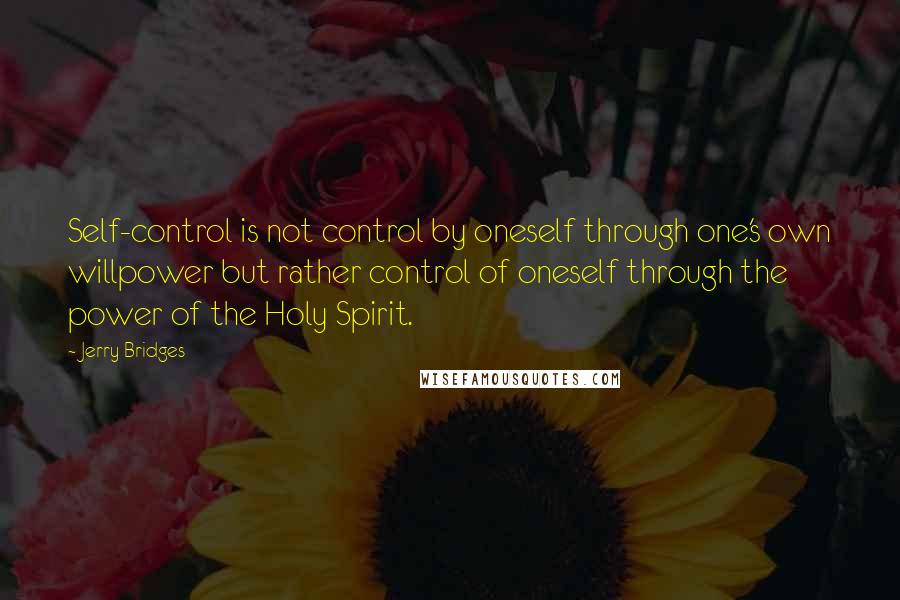 Self-control is not control by oneself through one's own willpower but rather control of oneself through the power of the Holy Spirit.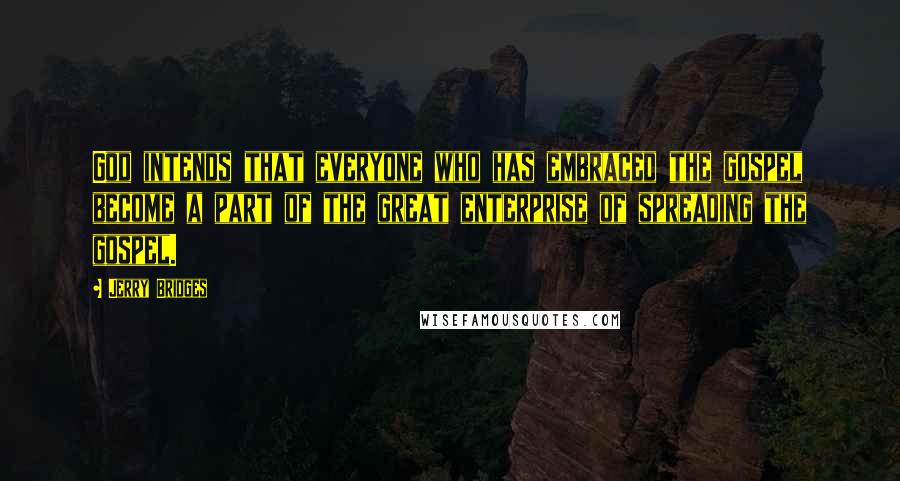 God intends that everyone who has embraced the gospel become a part of the great enterprise of spreading the gospel.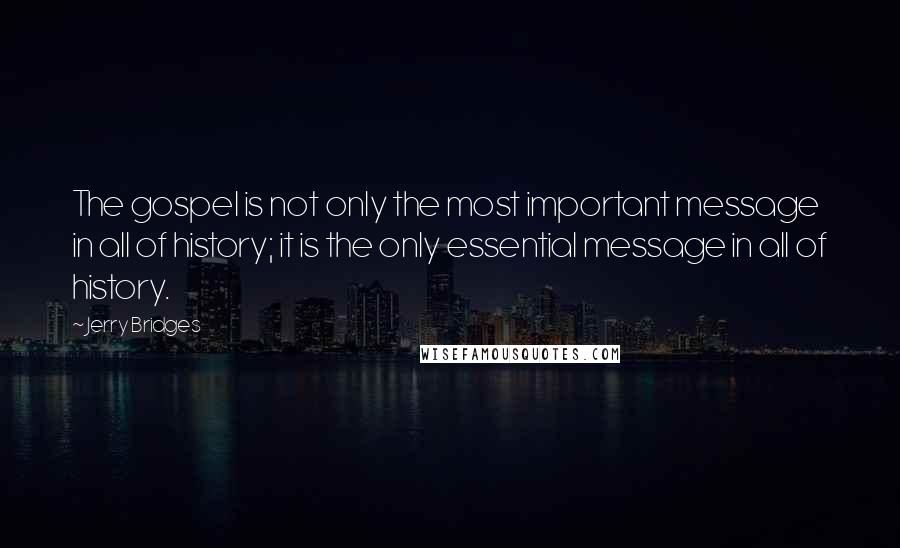 The gospel is not only the most important message in all of history; it is the only essential message in all of history.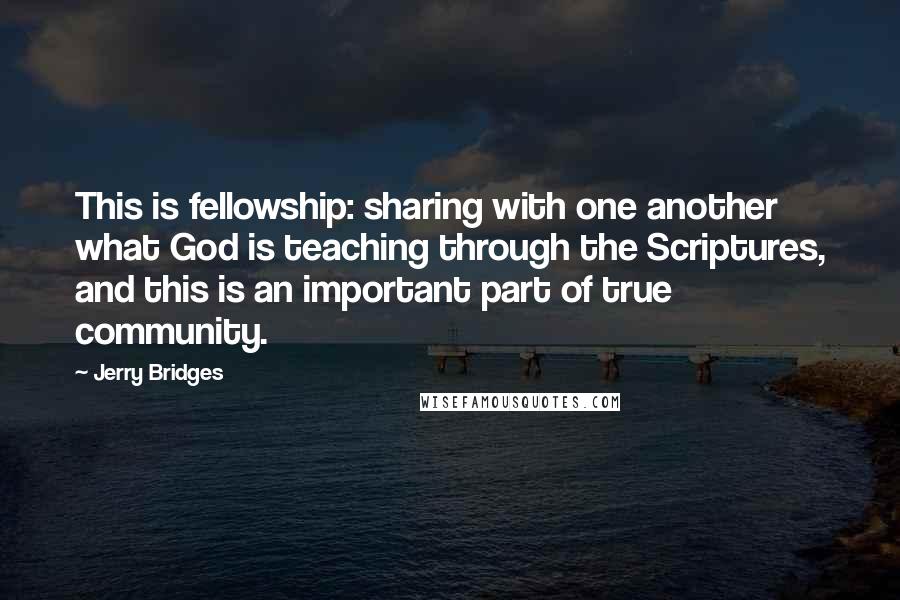 This is fellowship: sharing with one another what God is teaching through the Scriptures, and this is an important part of true community.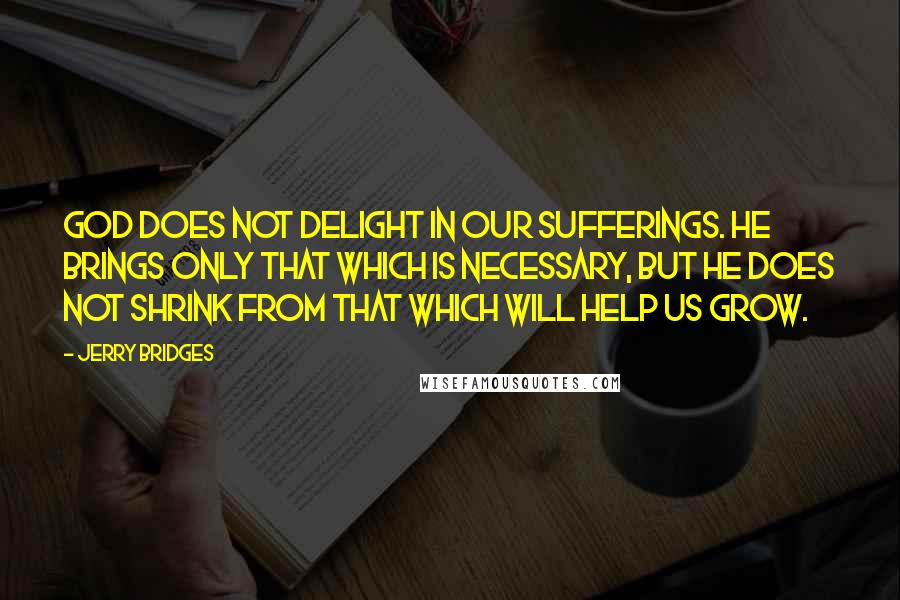 God does not delight in our sufferings. He brings only that which is necessary, but He does not shrink from that which will help us grow.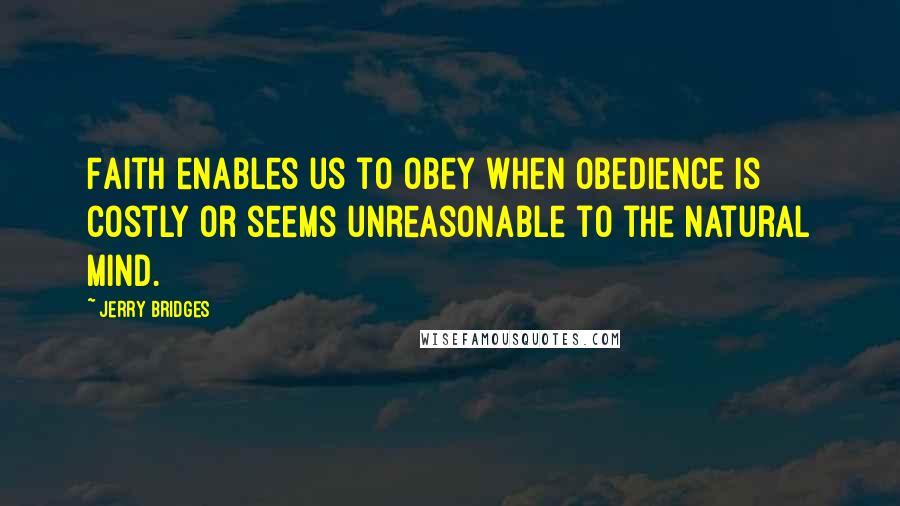 Faith enables us to obey when obedience is costly or seems unreasonable to the natural mind.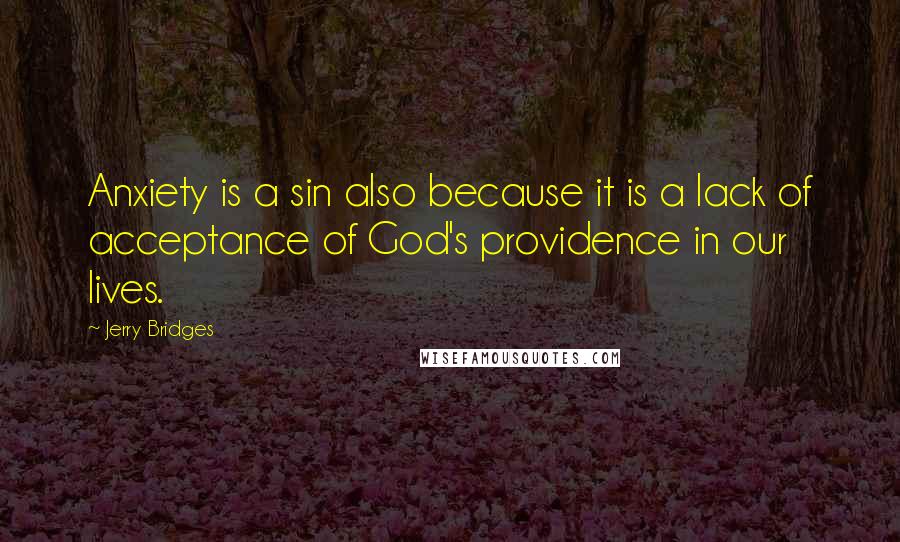 Anxiety is a sin also because it is a lack of acceptance of God's providence in our lives.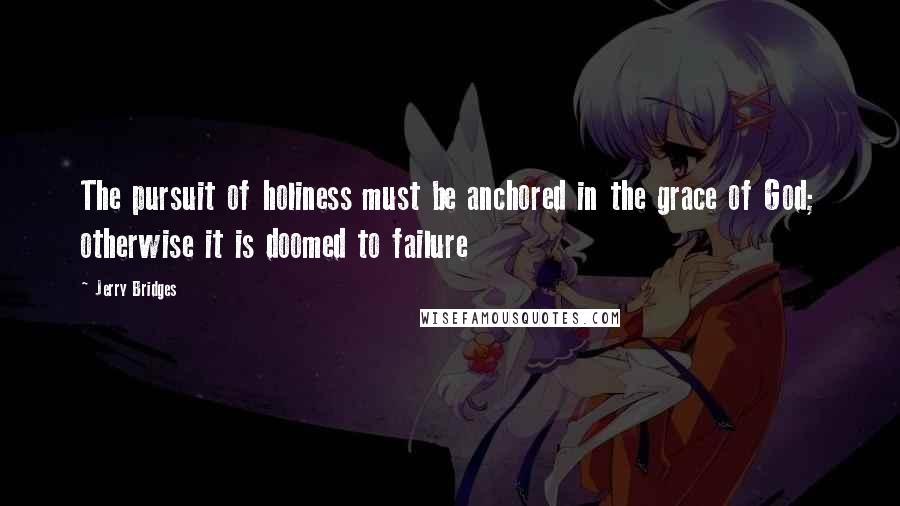 The pursuit of holiness must be anchored in the grace of God; otherwise it is doomed to failure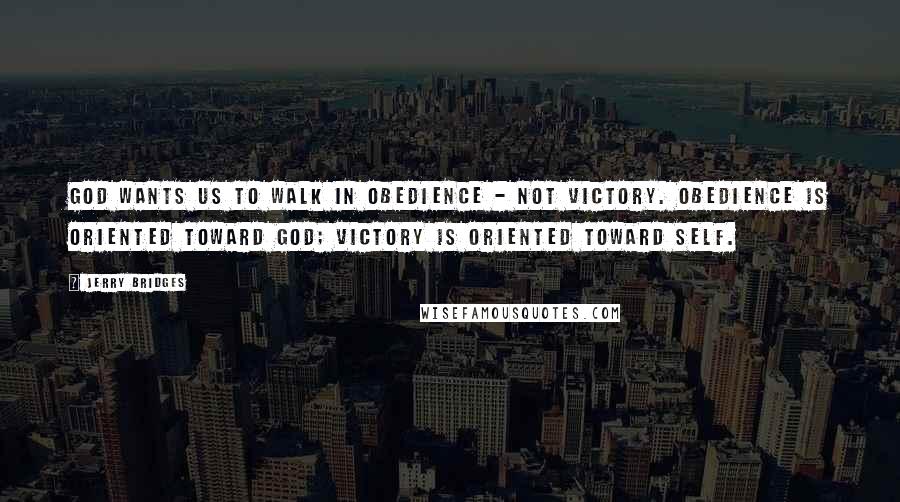 God wants us to walk in obedience - not victory. Obedience is oriented toward God; victory is oriented toward self.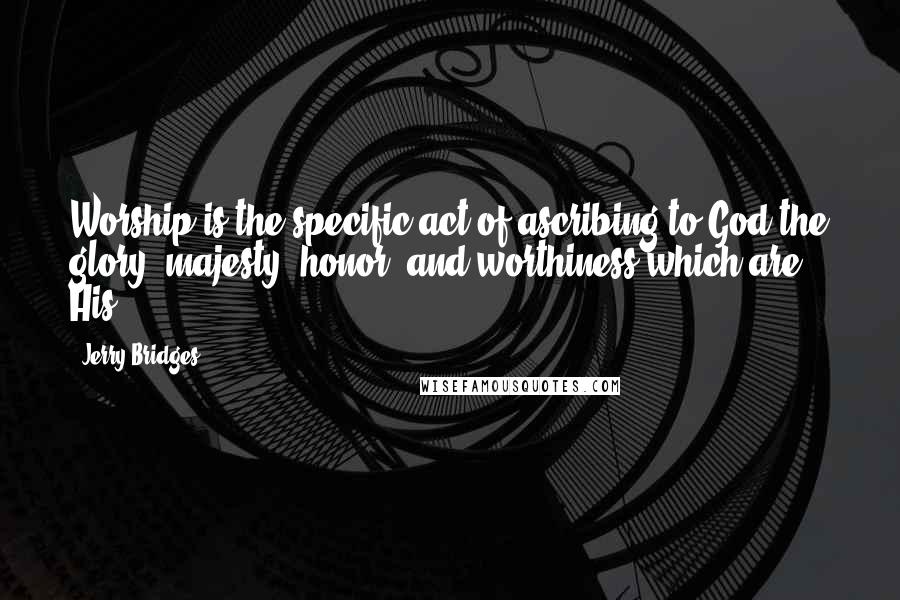 Worship is the specific act of ascribing to God the glory, majesty, honor, and worthiness which are His.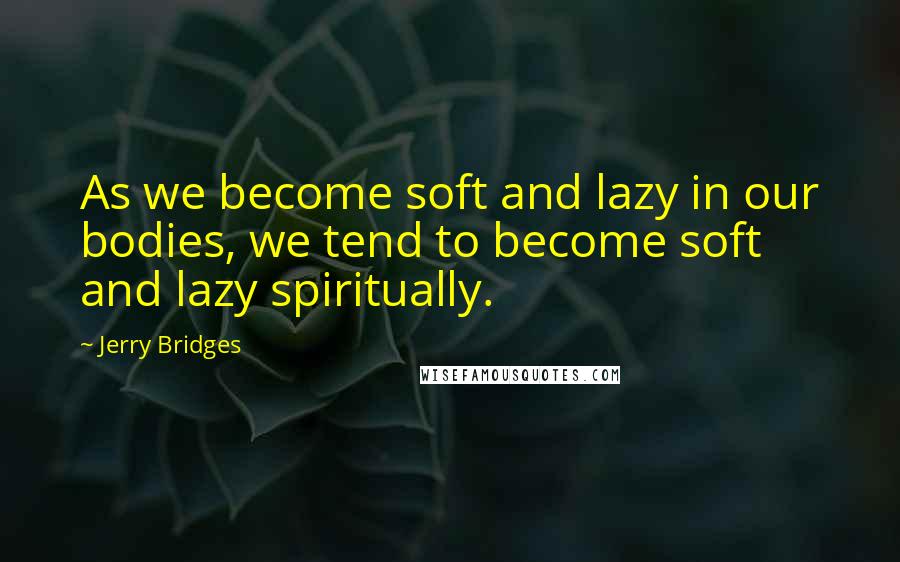 As we become soft and lazy in our bodies, we tend to become soft and lazy spiritually.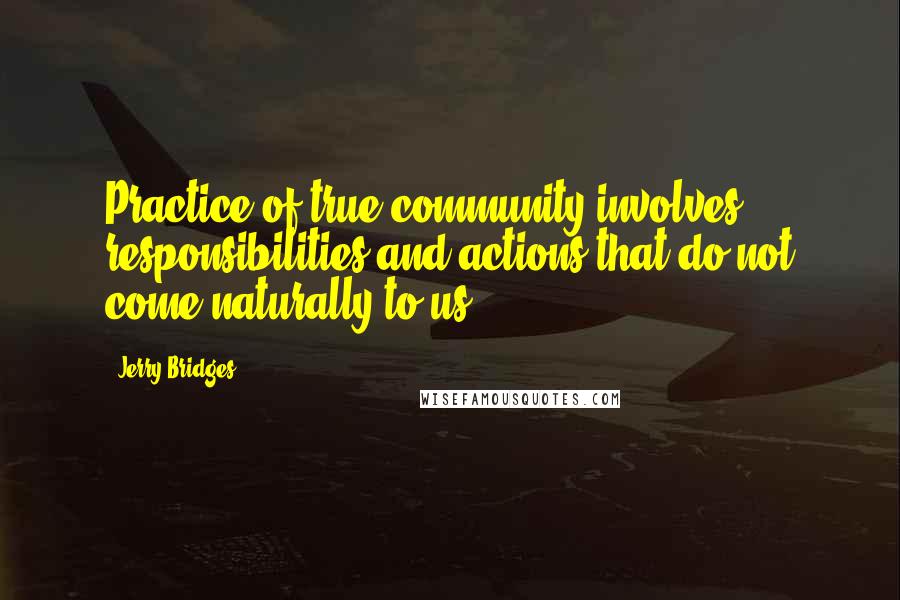 Practice of true community involves responsibilities and actions that do not come naturally to us.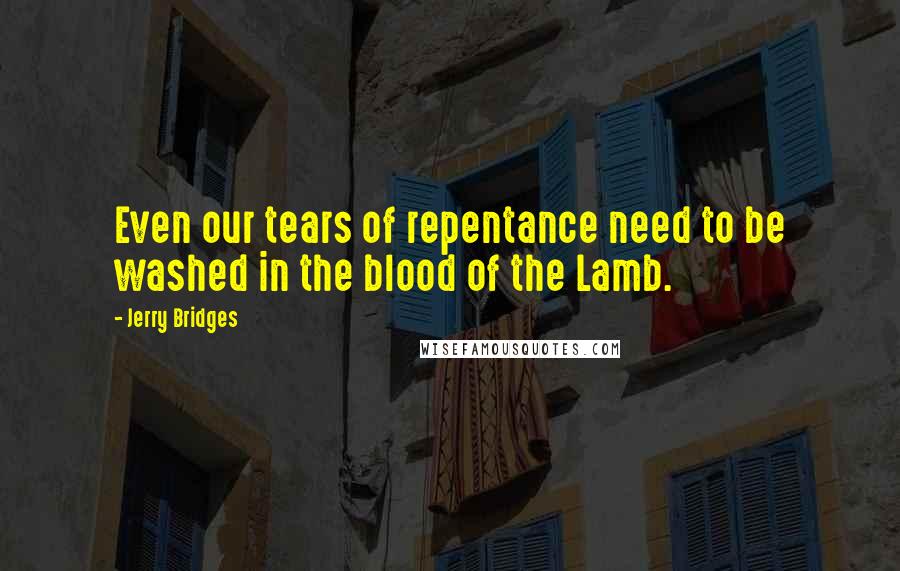 Even our tears of repentance need to be washed in the blood of the Lamb.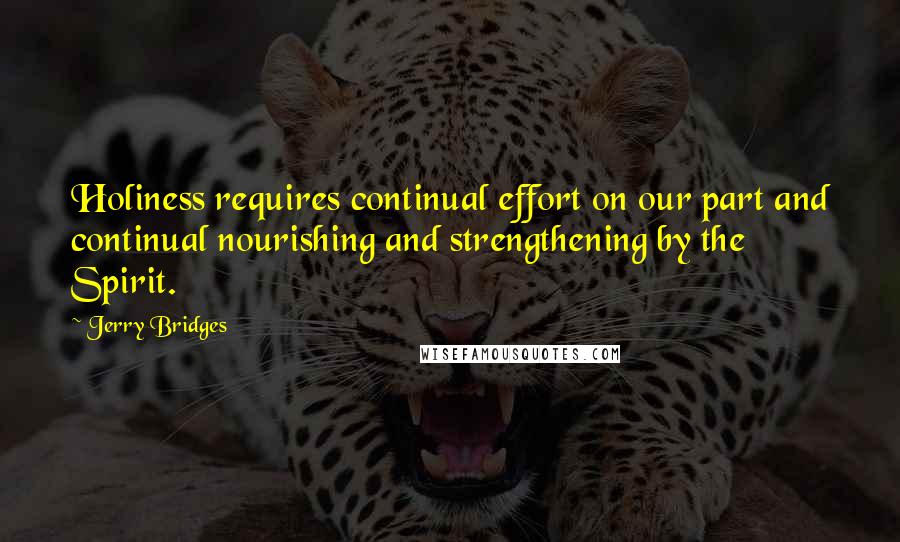 Holiness requires continual effort on our part and continual nourishing and strengthening by the Spirit.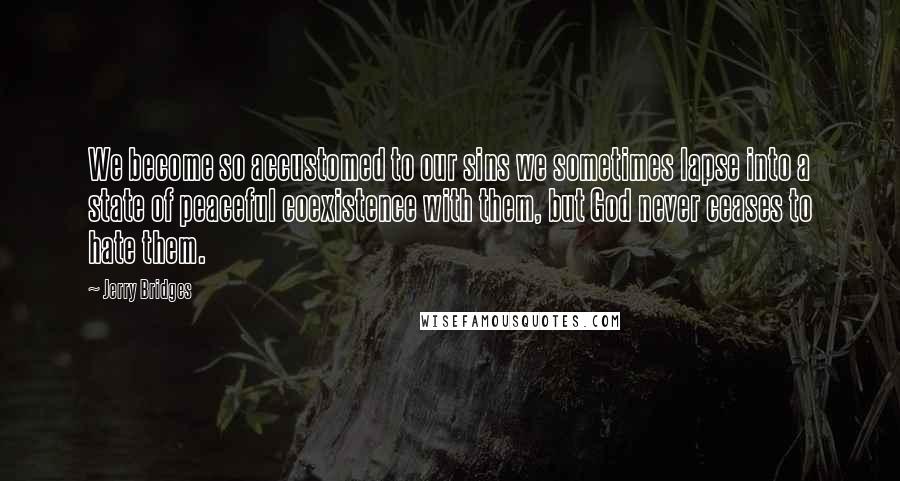 We become so accustomed to our sins we sometimes lapse into a state of peaceful coexistence with them, but God never ceases to hate them.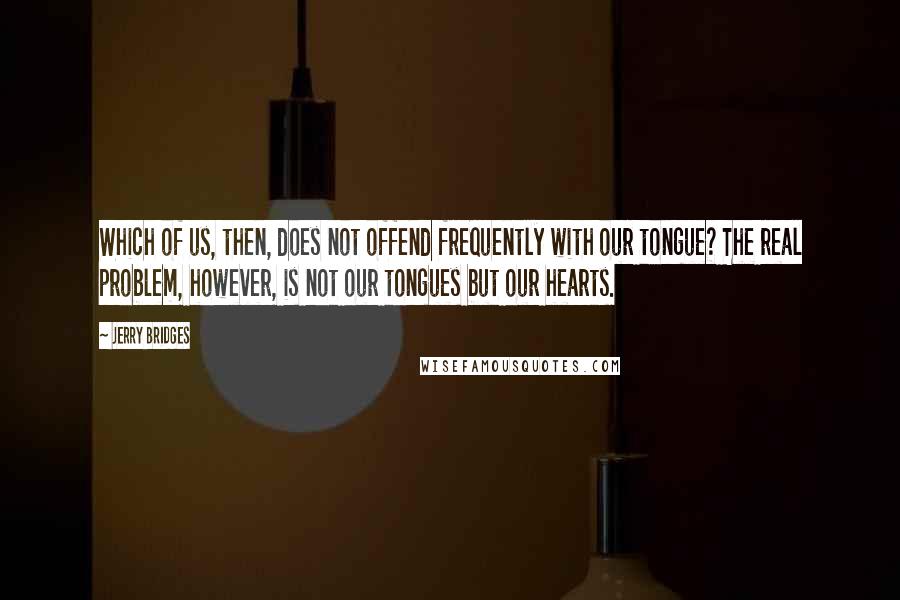 Which of us, then, does not offend frequently with our tongue? The real problem, however, is not our tongues but our hearts.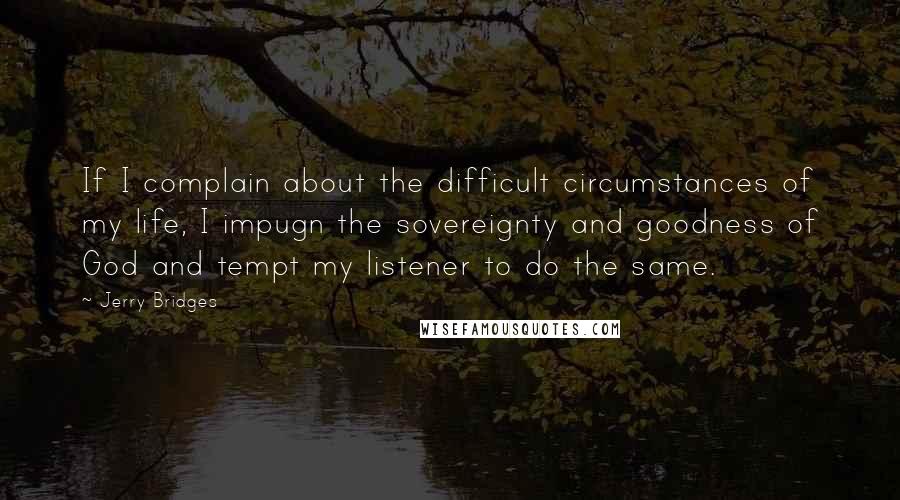 If I complain about the difficult circumstances of my life, I impugn the sovereignty and goodness of God and tempt my listener to do the same.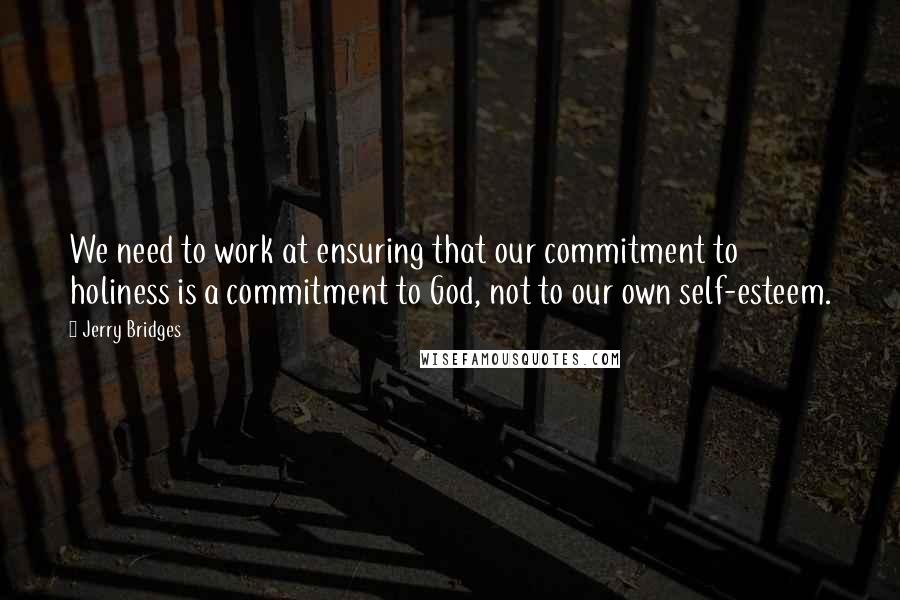 We need to work at ensuring that our commitment to holiness is a commitment to God, not to our own self-esteem.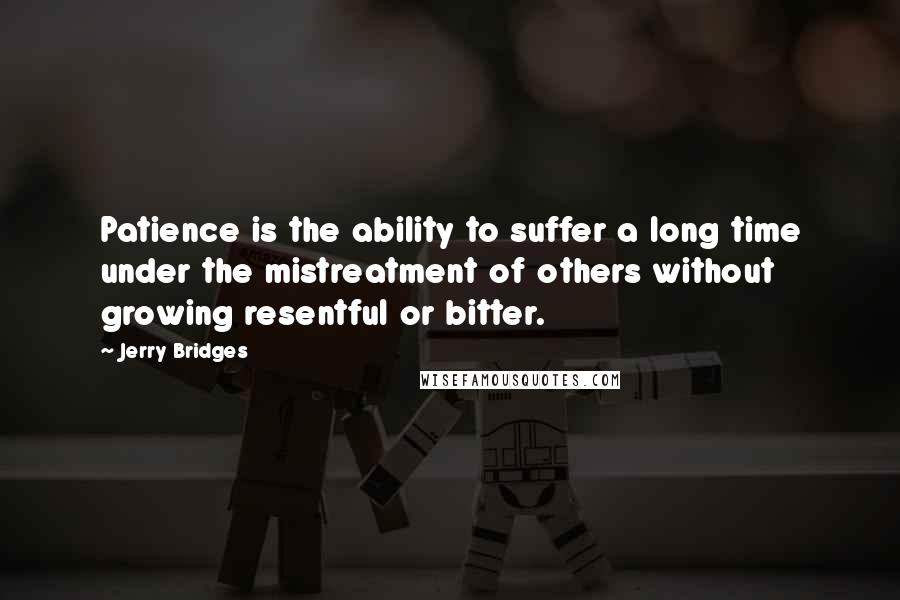 Patience is the ability to suffer a long time under the mistreatment of others without growing resentful or bitter.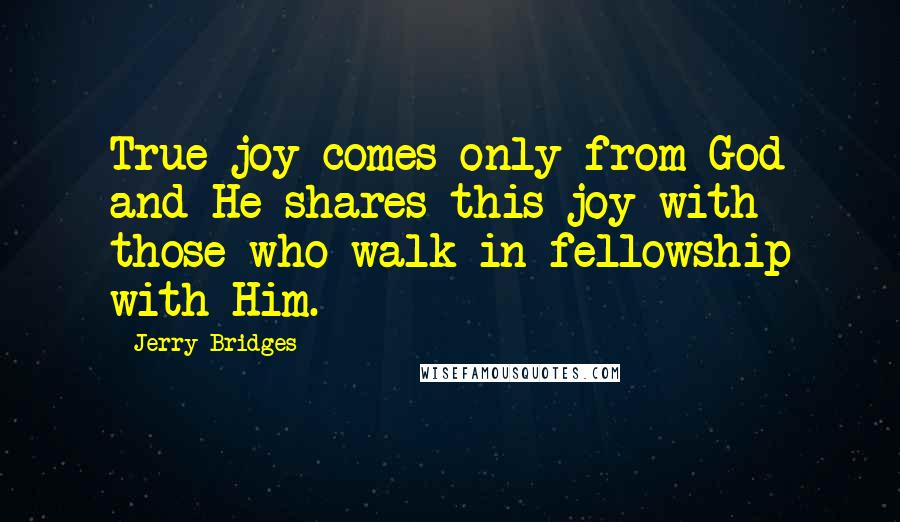 True joy comes only from God and He shares this joy with those who walk in fellowship with Him.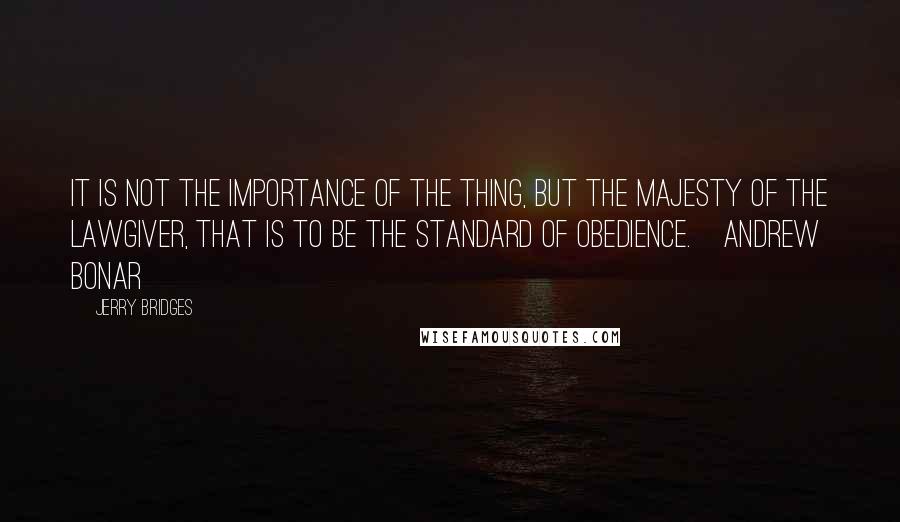 It is not the importance of the thing, but the majesty of the Lawgiver, that is to be the standard of obedience.
~Andrew Bonar~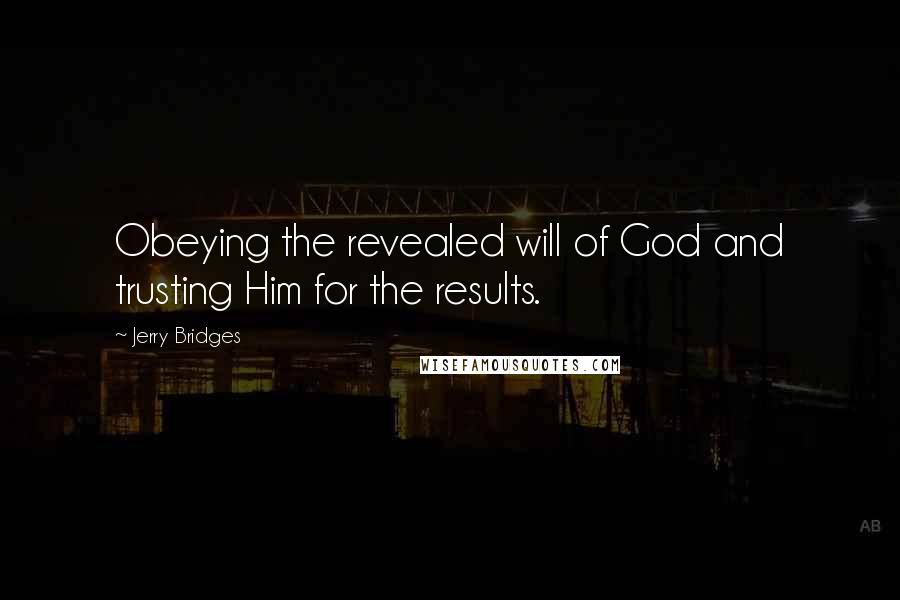 Obeying the revealed will of God and trusting Him for the results.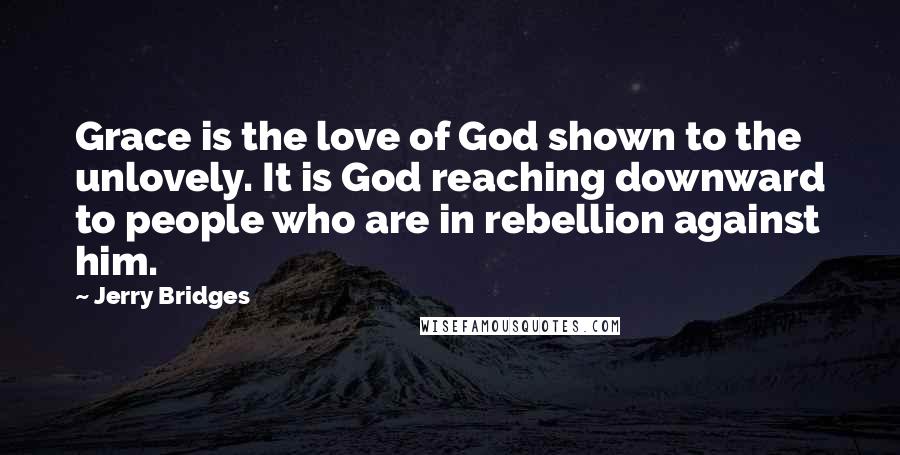 Grace is the love of God shown to the unlovely. It is God reaching downward to people who are in rebellion against him.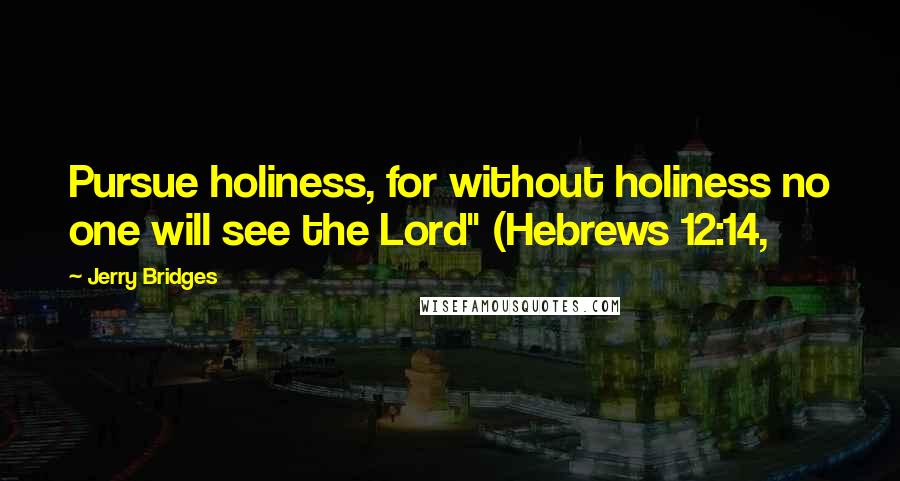 Pursue holiness, for without holiness no one will see the Lord" (Hebrews 12:14,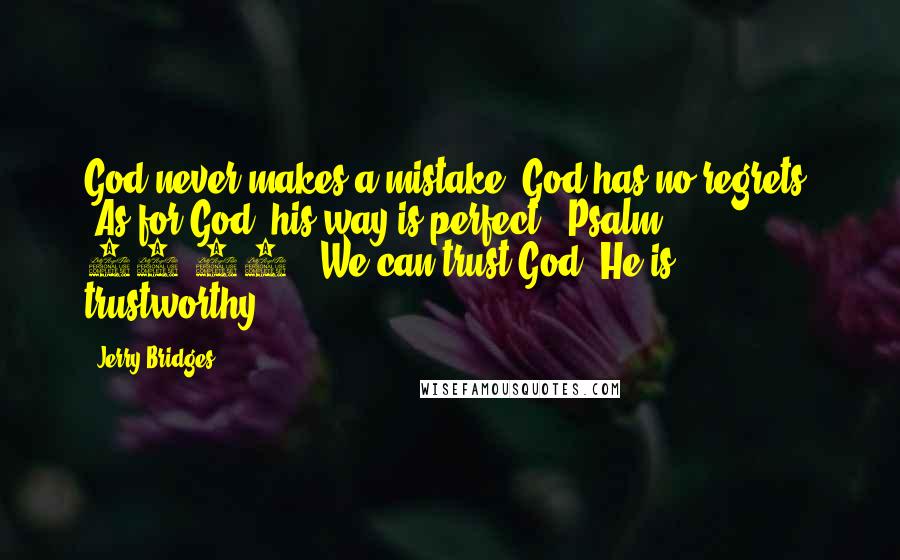 God never makes a mistake; God has no regrets. "As for God, his way is perfect" (Psalm 18:30). We can trust God. He is trustworthy.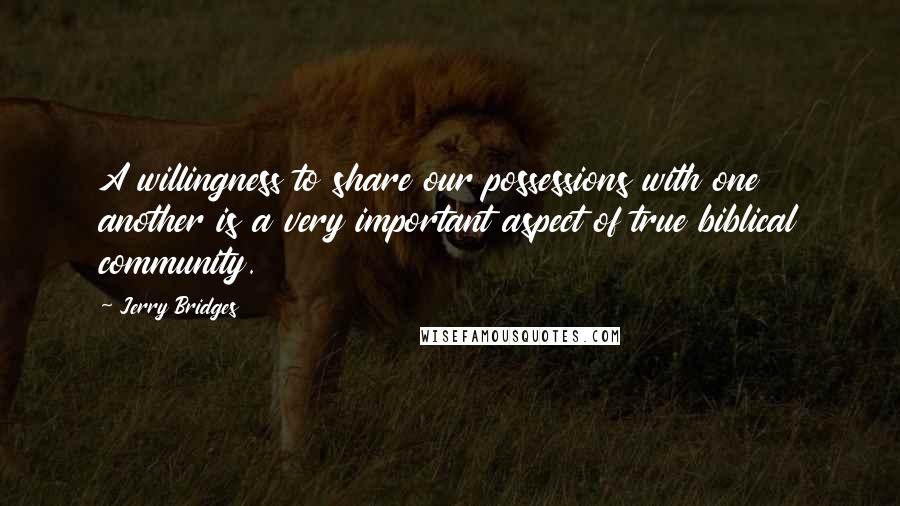 A willingness to share our possessions with one another is a very important aspect of true biblical community.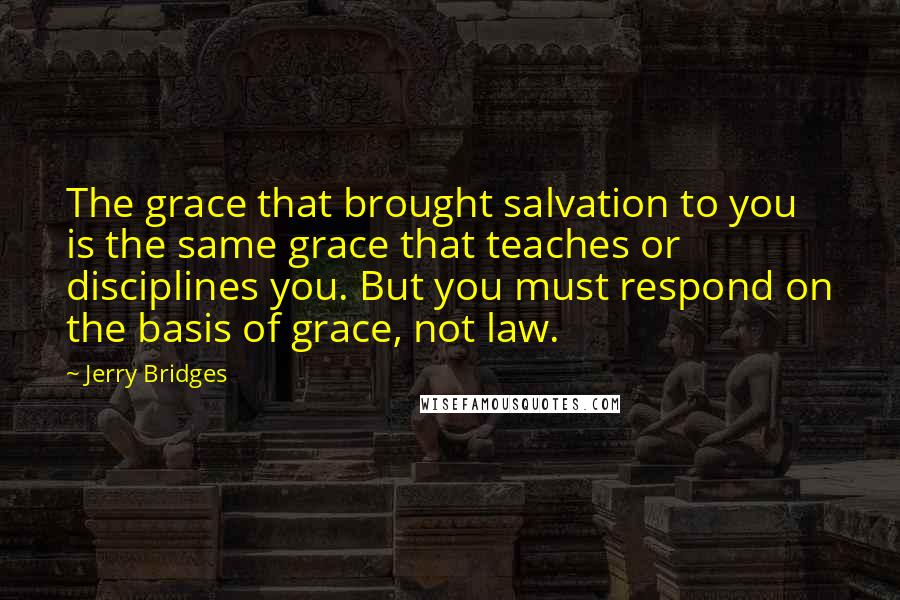 The grace that brought salvation to you is the same grace that teaches or disciplines you. But you must respond on the basis of grace, not law.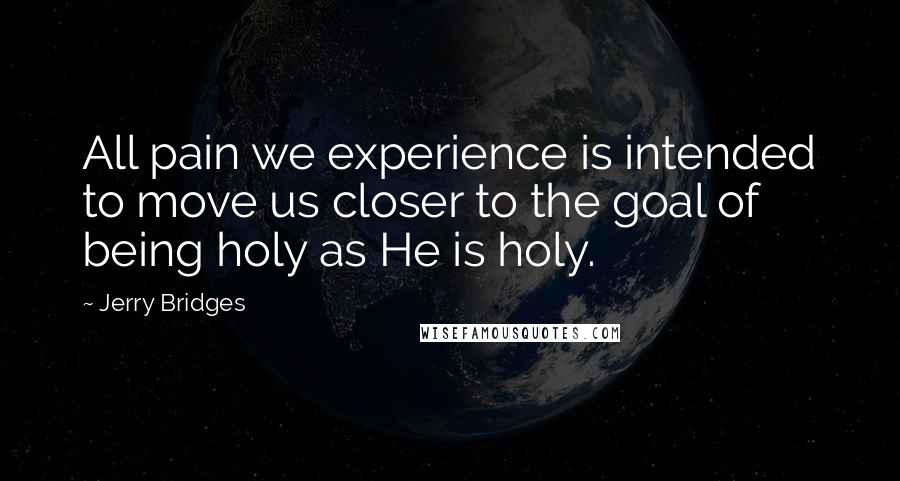 All pain we experience is intended to move us closer to the goal of being holy as He is holy.
Faith in Christ and a reliance on ourselves, even to the smallest degree, are mutually exclusive.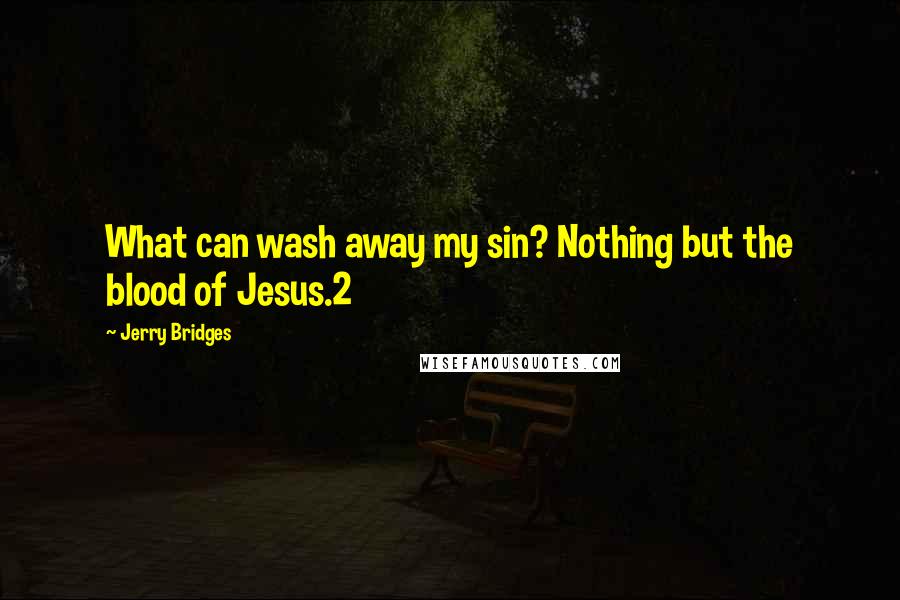 What can wash away my sin? Nothing but the blood of Jesus.2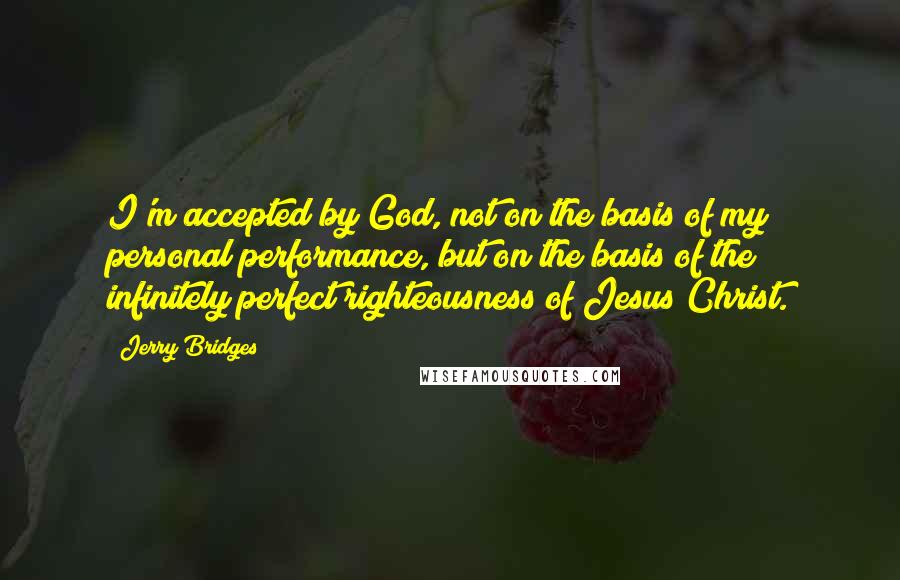 I'm accepted by God, not on the basis of my personal performance, but on the basis of the infinitely perfect righteousness of Jesus Christ.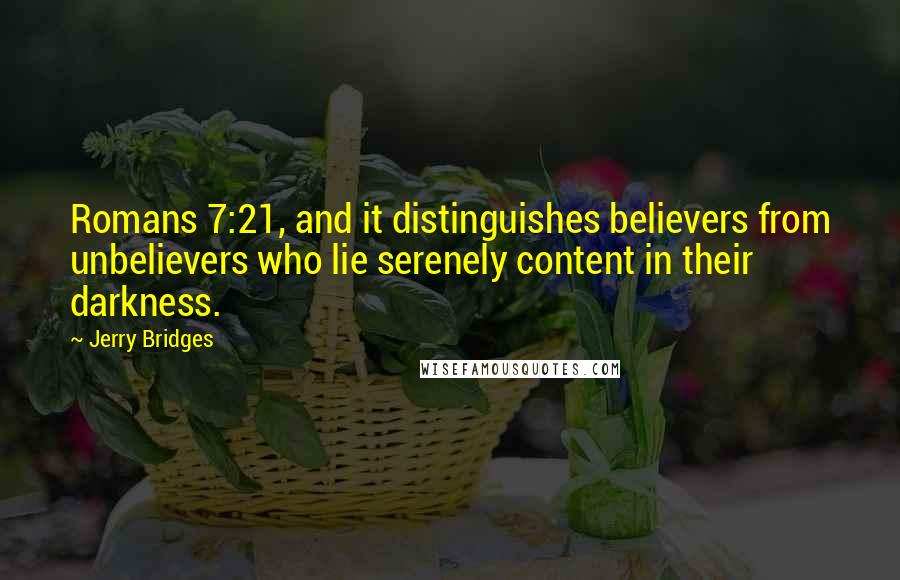 Romans 7:21, and it distinguishes believers from unbelievers who lie serenely content in their darkness.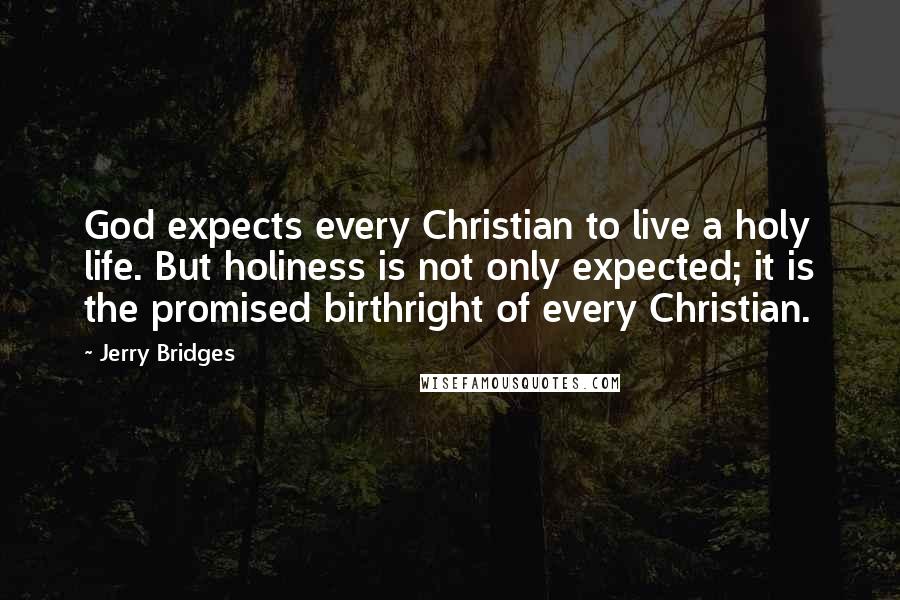 God expects every Christian to live a holy life. But holiness is not only expected; it is the promised birthright of every Christian.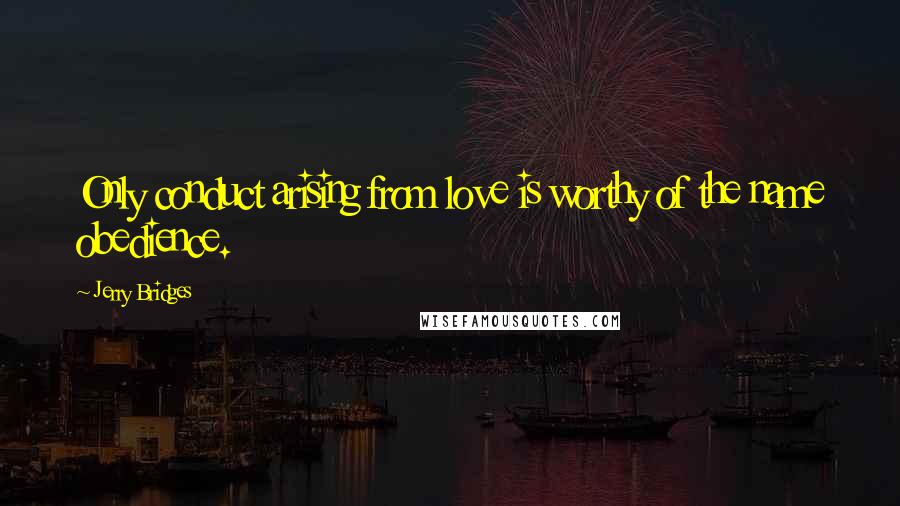 Only conduct arising from love is worthy of the name obedience.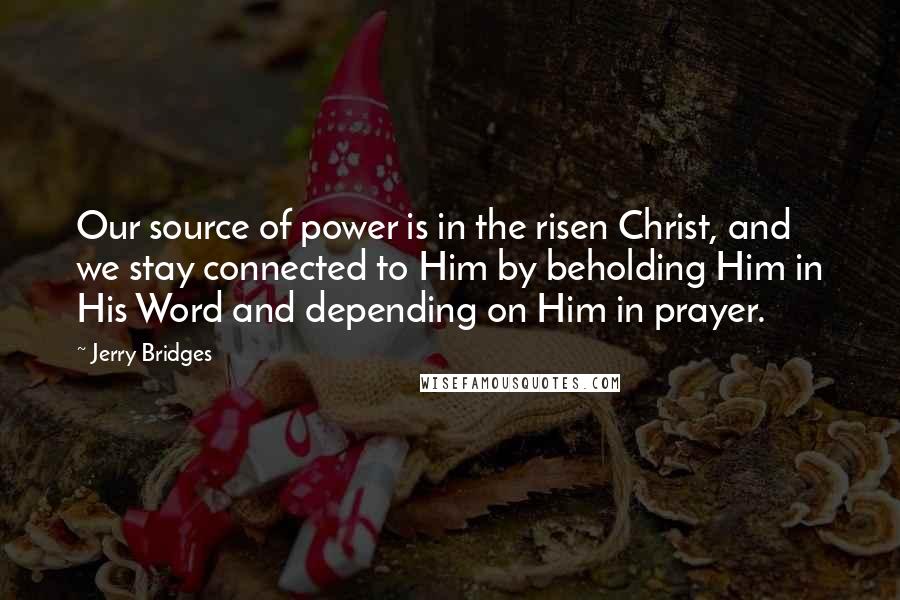 Our source of power is in the risen Christ, and we stay connected to Him by beholding Him in His Word and depending on Him in prayer.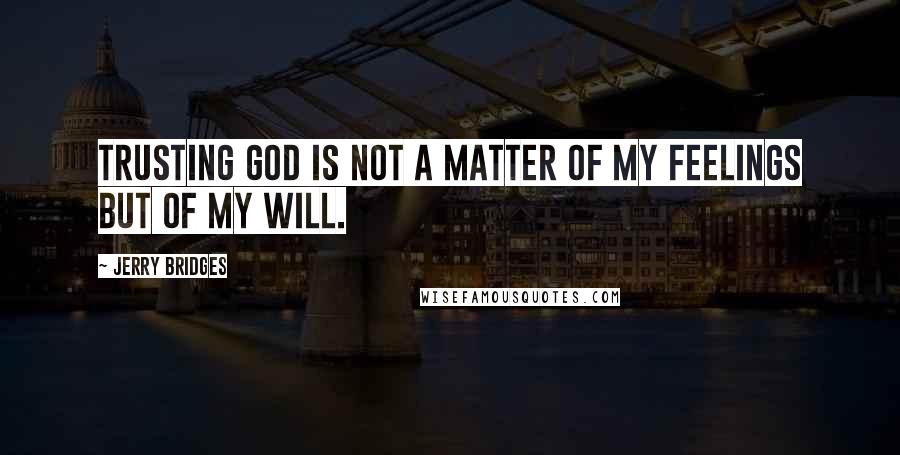 Trusting God is not a matter of my feelings but of my will.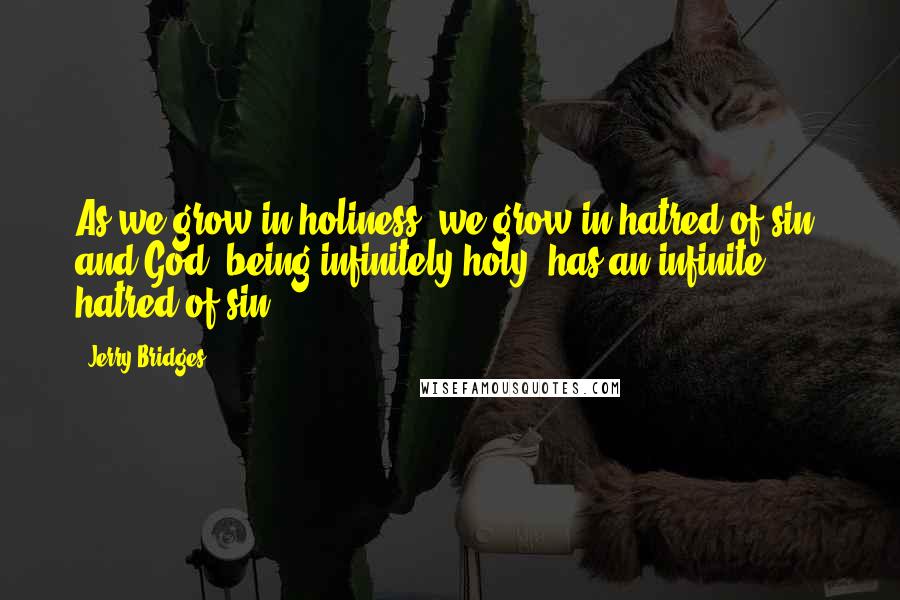 As we grow in holiness, we grow in hatred of sin; and God, being infinitely holy, has an infinite hatred of sin.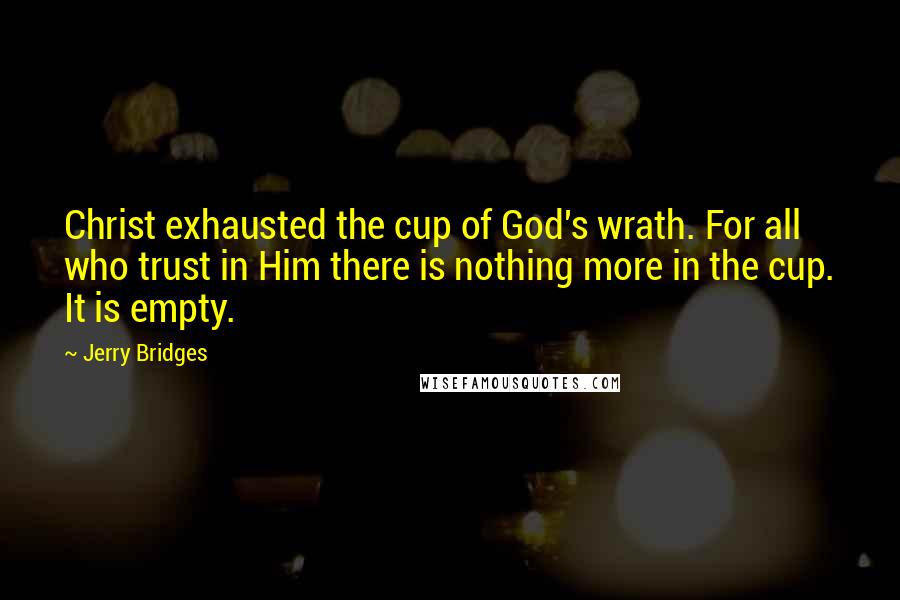 Christ exhausted the cup of God's wrath. For all who trust in Him there is nothing more in the cup. It is empty.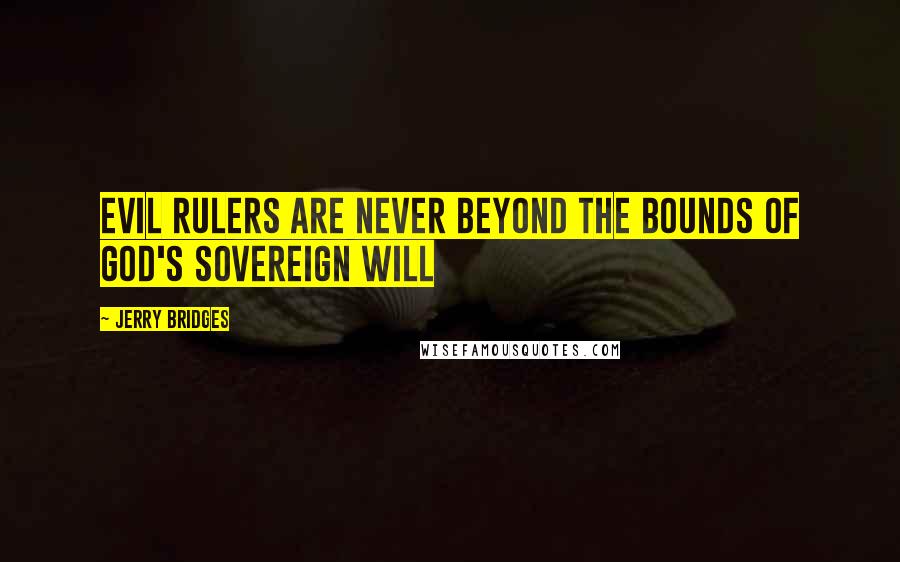 Evil Rulers Are Never Beyond The Bounds of God's Sovereign Will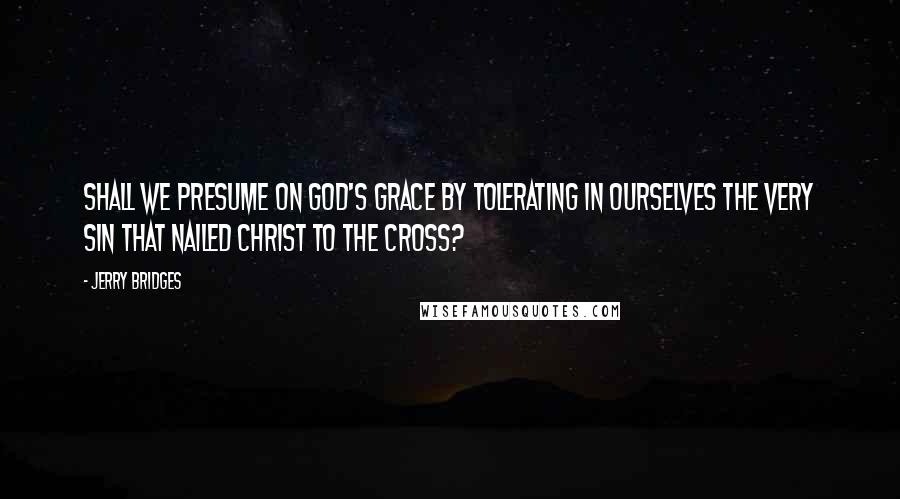 Shall we presume on God's grace by tolerating in ourselves the very sin that nailed Christ to the cross?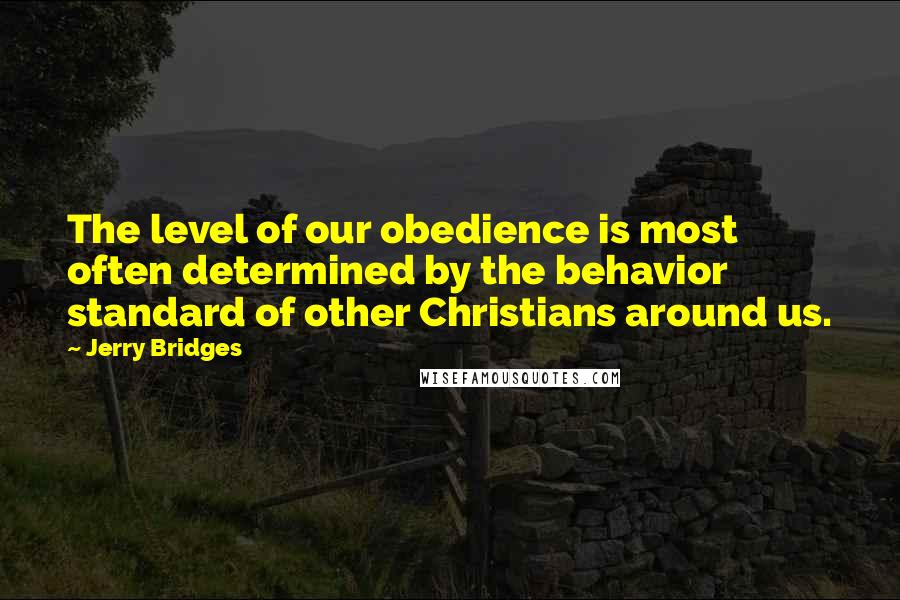 The level of our obedience is most often determined by the behavior standard of other Christians around us.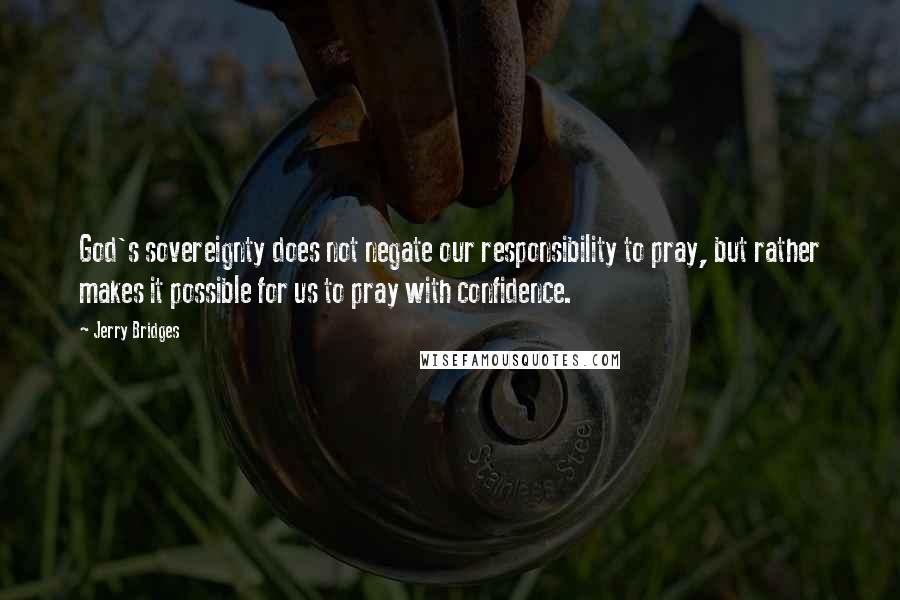 God's sovereignty does not negate our responsibility to pray, but rather makes it possible for us to pray with confidence.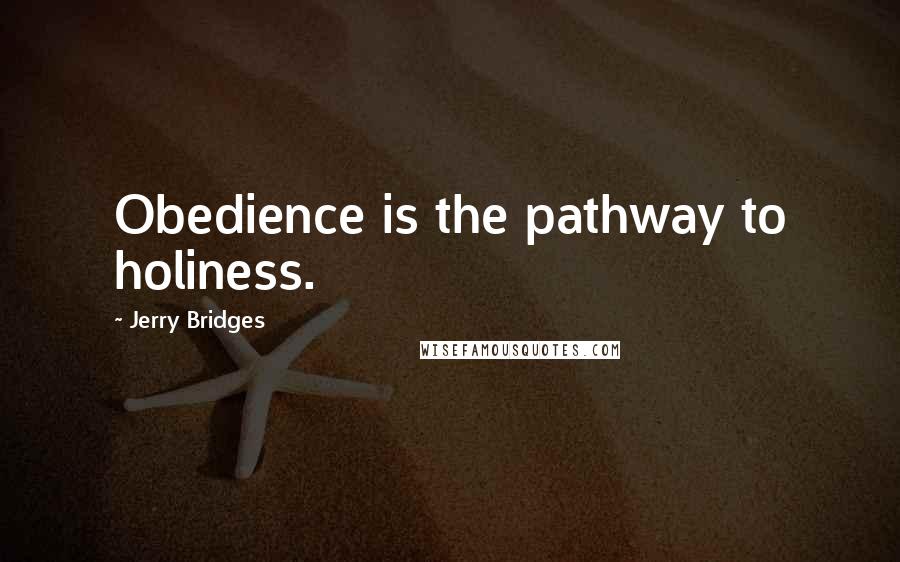 Obedience is the pathway to holiness.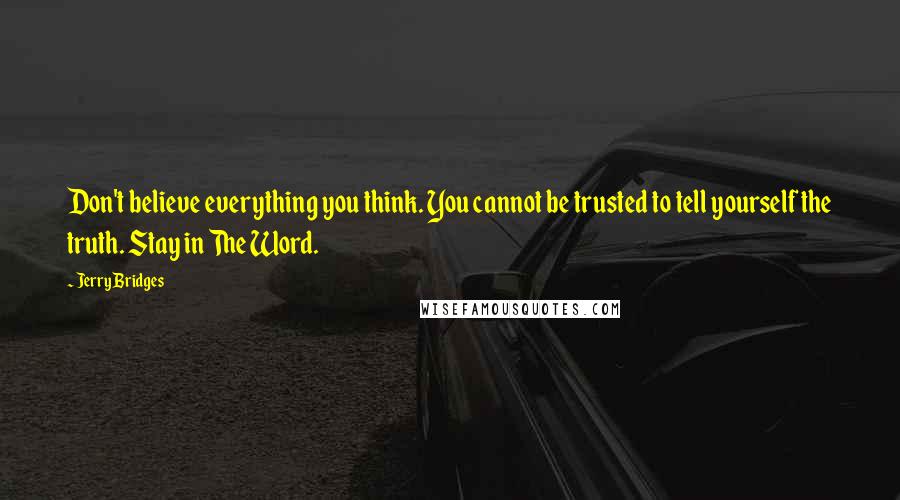 Don't believe everything you think. You cannot be trusted to tell yourself the truth. Stay in The Word.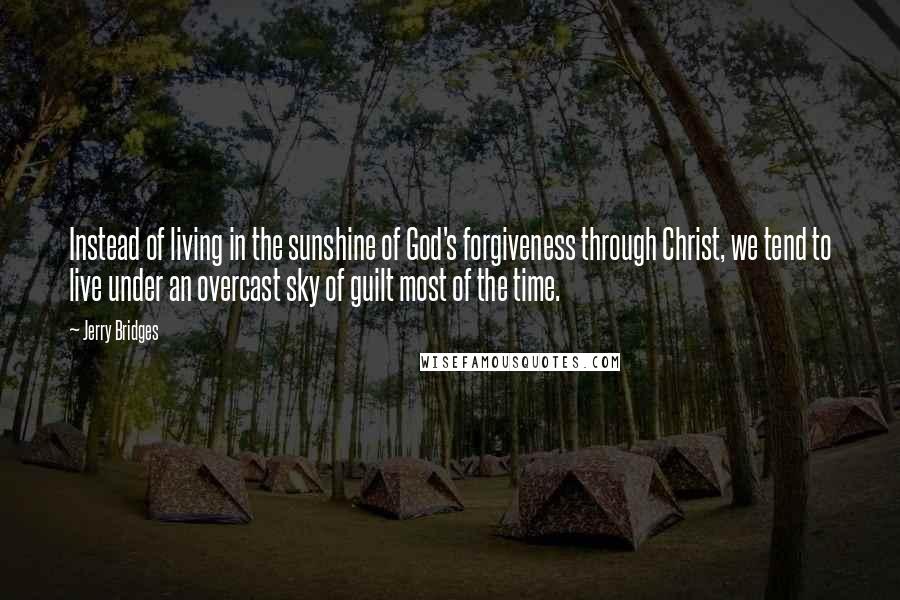 Instead of living in the sunshine of God's forgiveness through Christ, we tend to live under an overcast sky of guilt most of the time.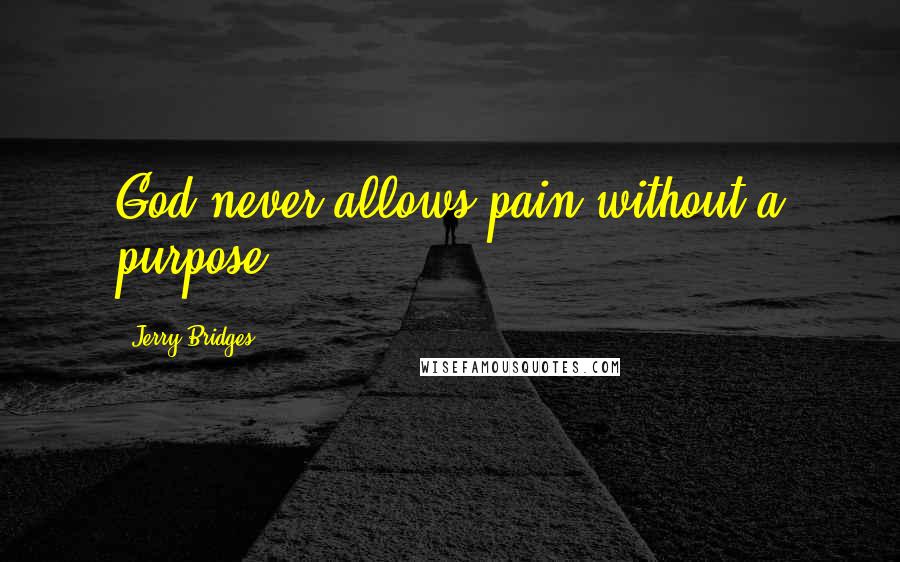 God never allows pain without a purpose.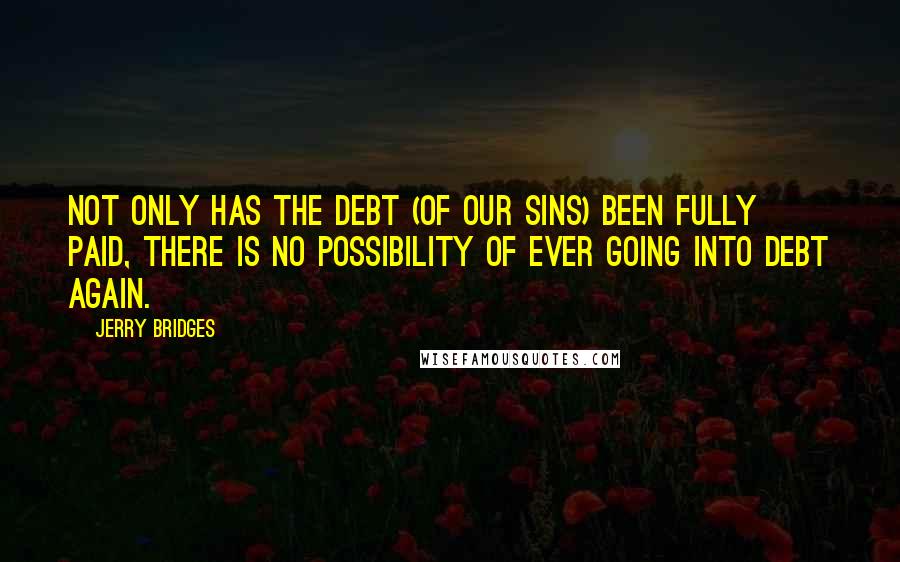 Not only has the debt (of our sins) been fully paid, there is no possibility of ever going into debt again.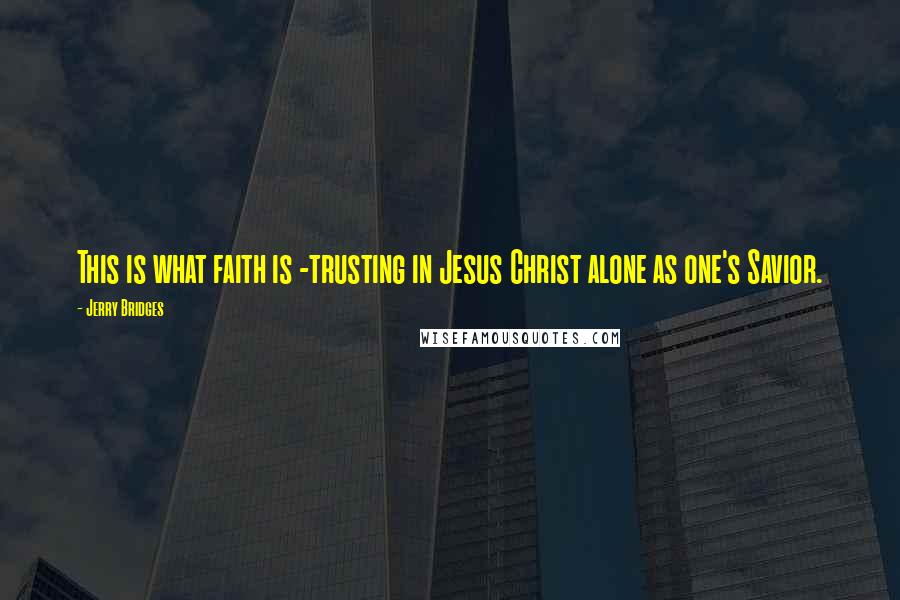 This is what faith is -trusting in Jesus Christ alone as one's Savior.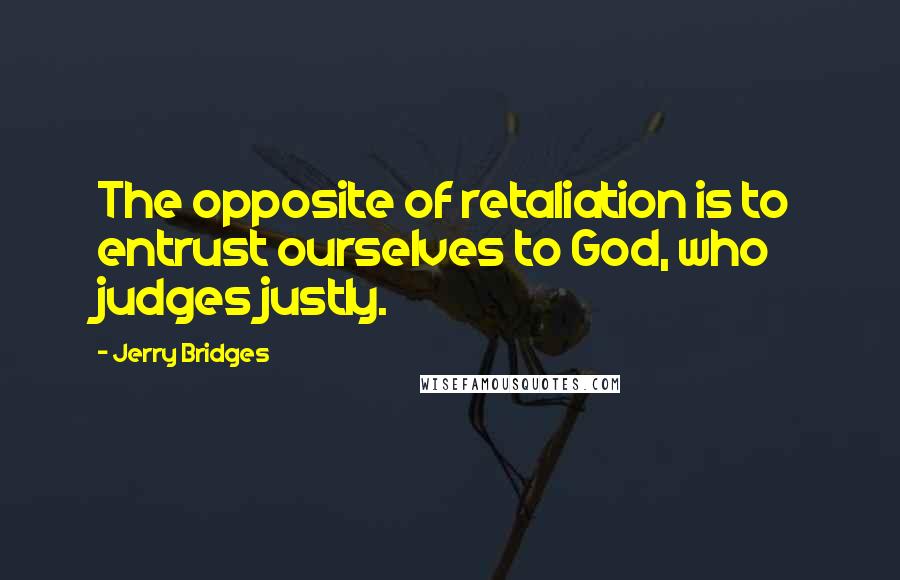 The opposite of retaliation is to entrust ourselves to God, who judges justly.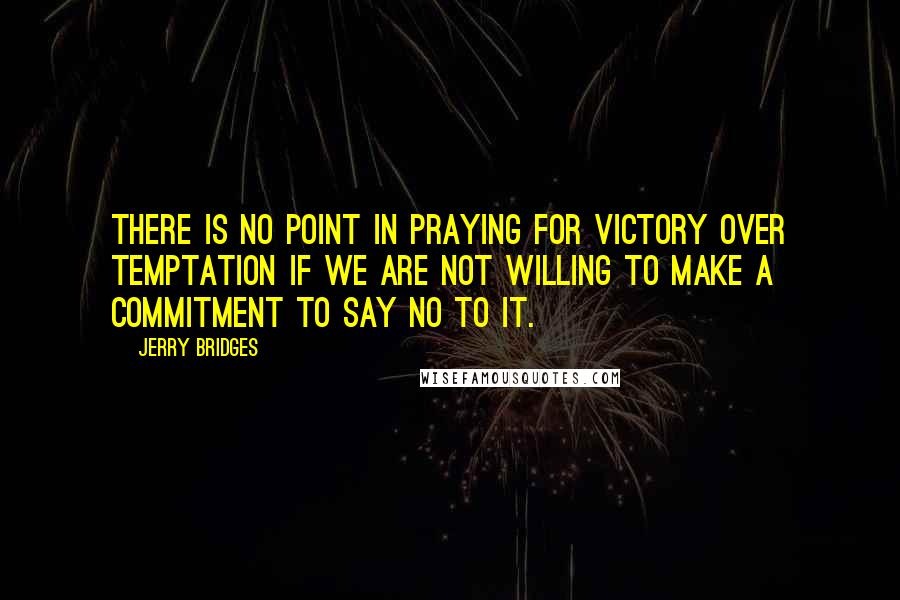 There is no point in praying for victory over temptation if we are not willing to make a commitment to say no to it.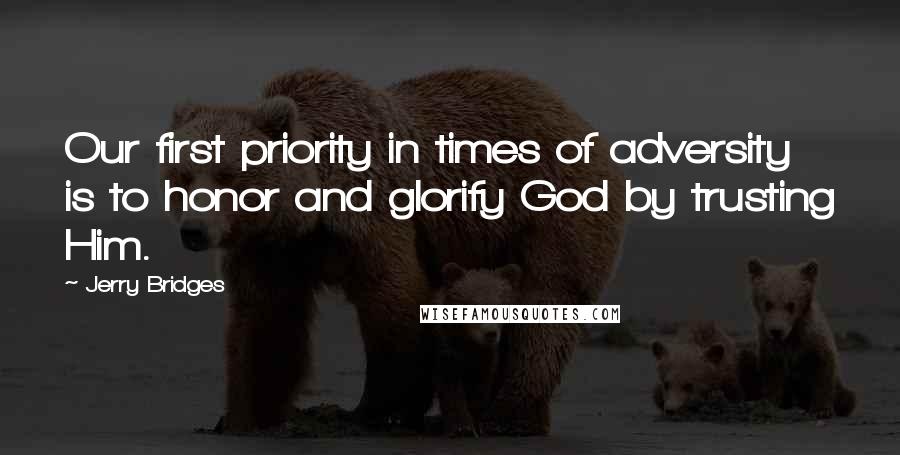 Our first priority in times of adversity is to honor and glorify God by trusting Him.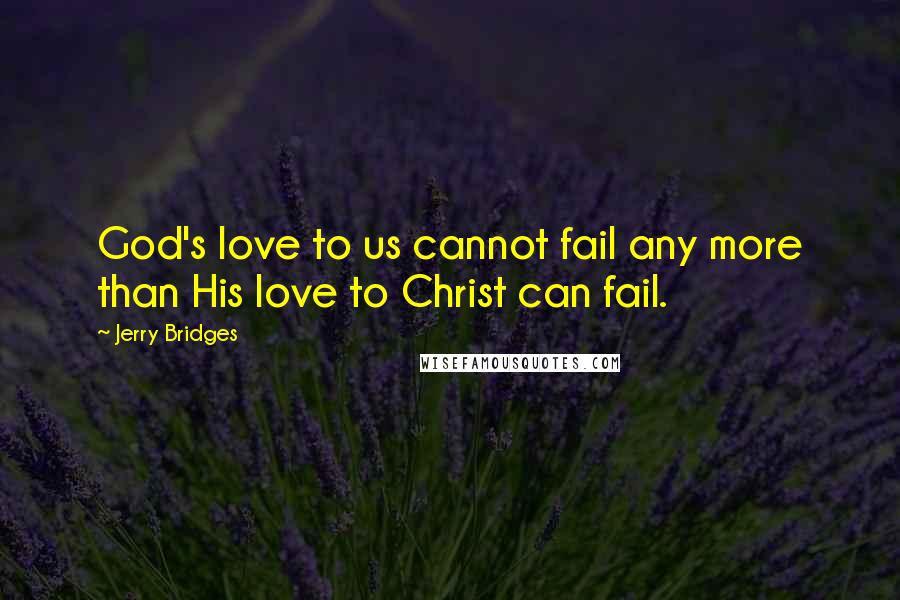 God's love to us cannot fail any more than His love to Christ can fail.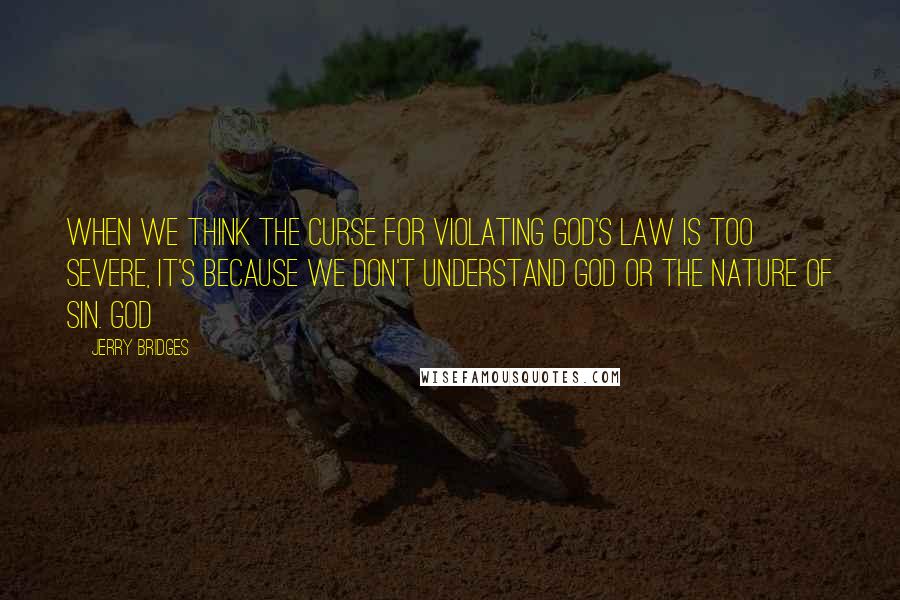 When we think the curse for violating God's Law is too severe, it's because we don't understand God or the nature of sin. God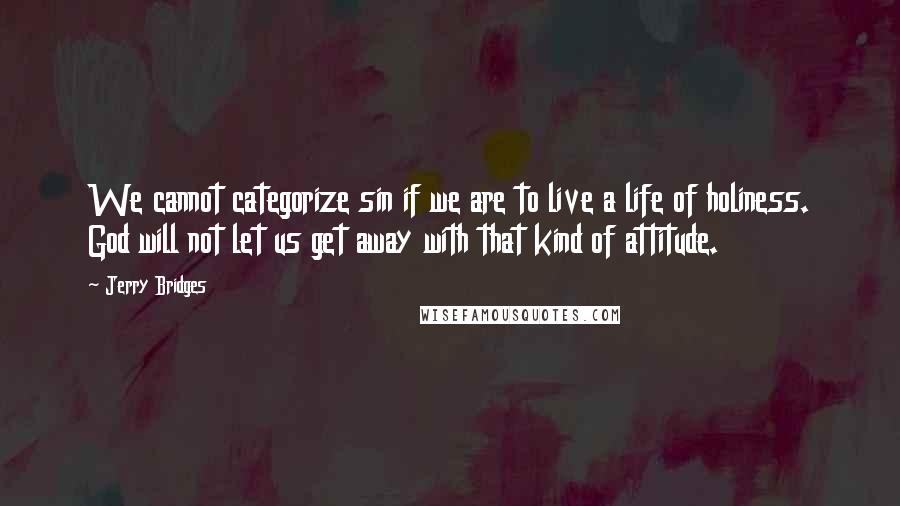 We cannot categorize sin if we are to live a life of holiness. God will not let us get away with that kind of attitude.