Jeremiah Seed Quotes
Top 5 wise famous quotes and sayings by Jeremiah Seed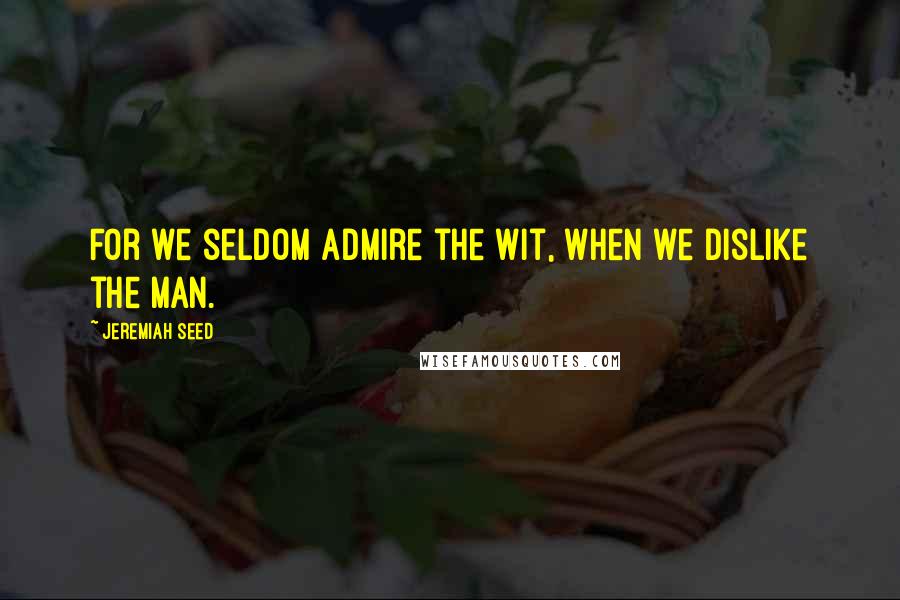 For we seldom admire the wit, when we dislike the man.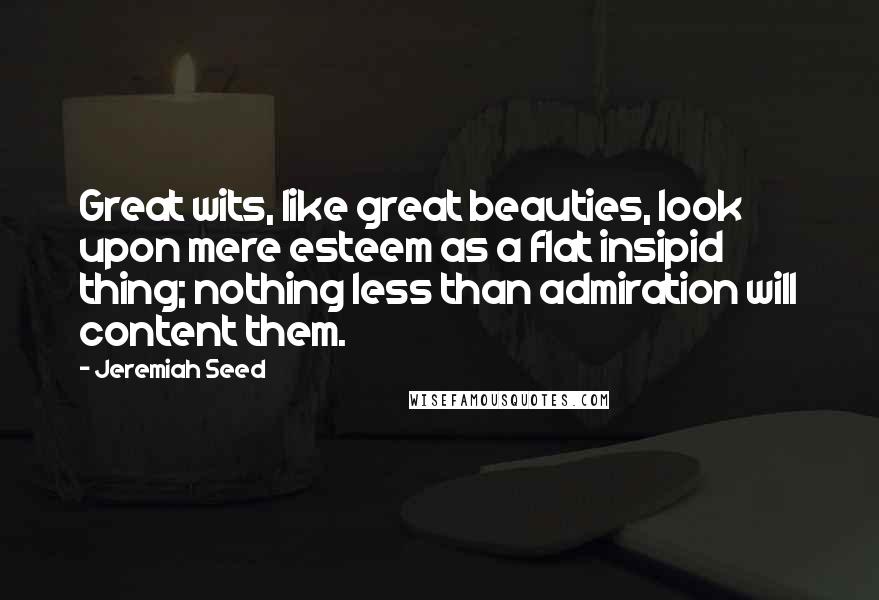 Great wits, like great beauties, look upon mere esteem as a flat insipid thing; nothing less than admiration will content them.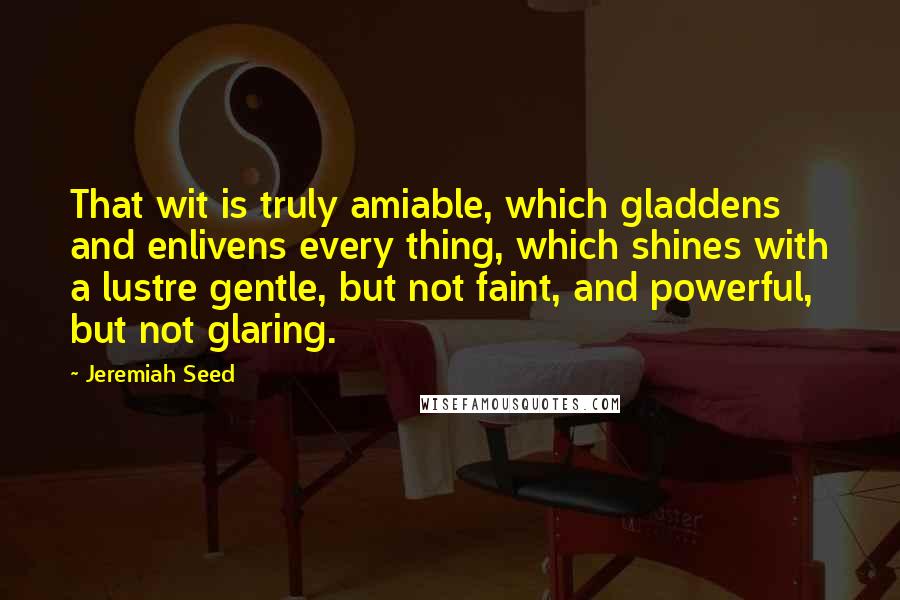 That wit is truly amiable, which gladdens and enlivens every thing, which shines with a lustre gentle, but not faint, and powerful, but not glaring.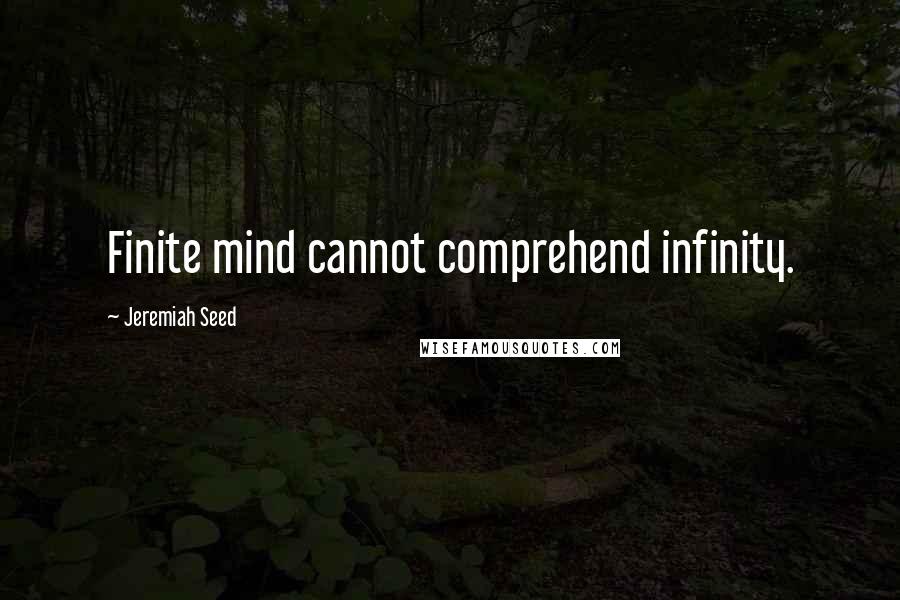 Finite mind cannot comprehend infinity.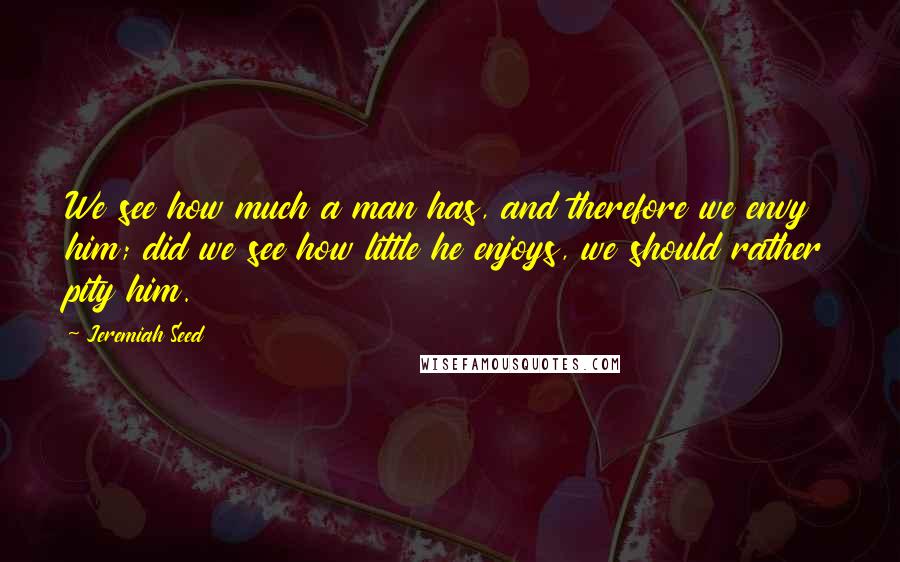 We see how much a man has, and therefore we envy him; did we see how little he enjoys, we should rather pity him.