Jenn Granneman Quotes
Top 4 wise famous quotes and sayings by Jenn Granneman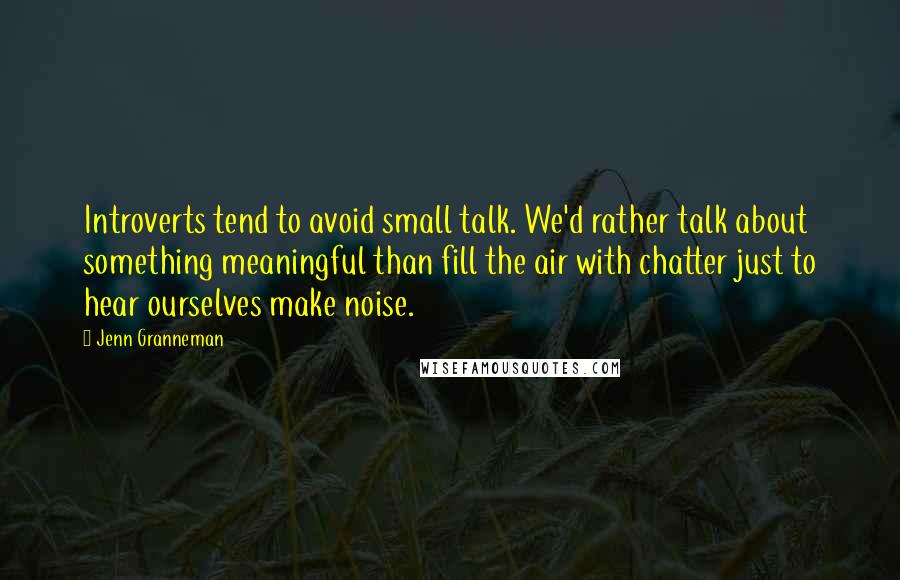 Introverts tend to avoid small talk. We'd rather talk about something meaningful than fill the air with chatter just to hear ourselves make noise.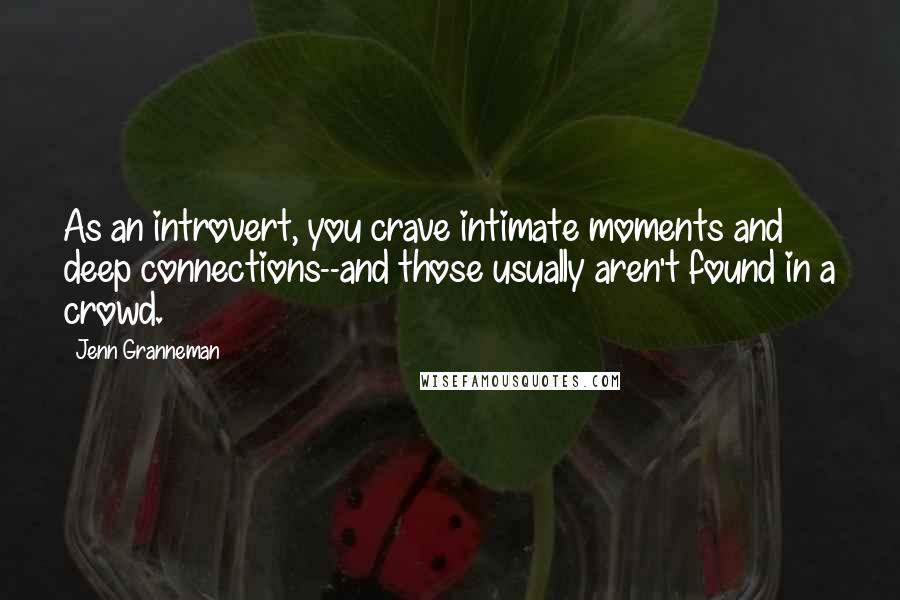 As an introvert, you crave intimate moments and deep connections--and those usually aren't found in a crowd.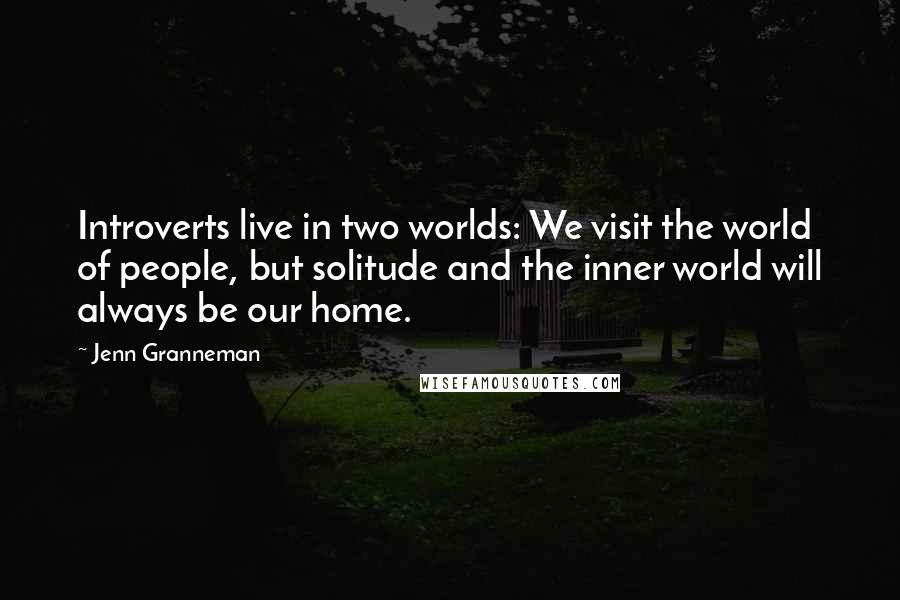 Introverts live in two worlds: We visit the world of people, but solitude and the inner world will always be our home.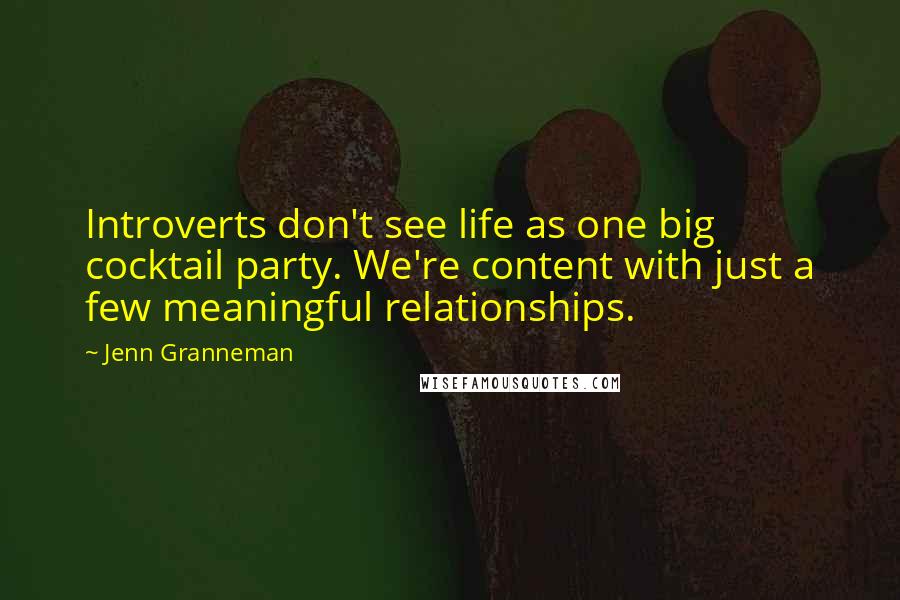 Introverts don't see life as one big cocktail party. We're content with just a few meaningful relationships.