Jared Spool Quotes
Top 8 wise famous quotes and sayings by Jared Spool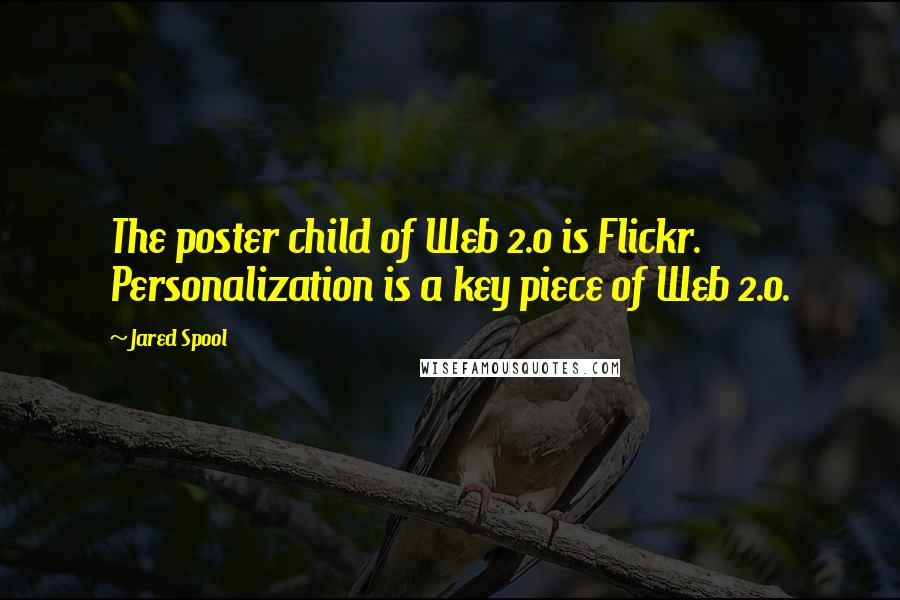 The poster child of Web 2.0 is Flickr. Personalization is a key piece of Web 2.0.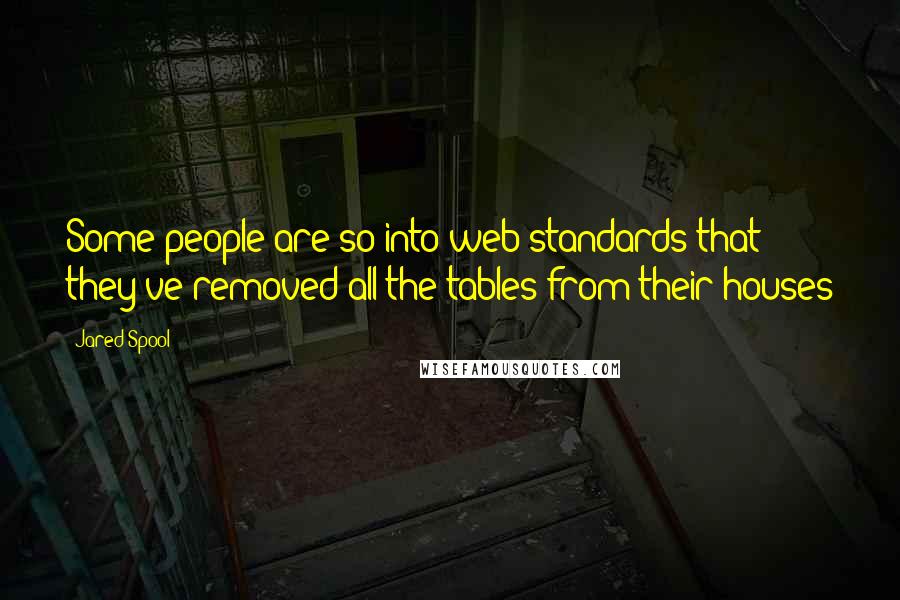 Some people are so into web standards that they've removed all the tables from their houses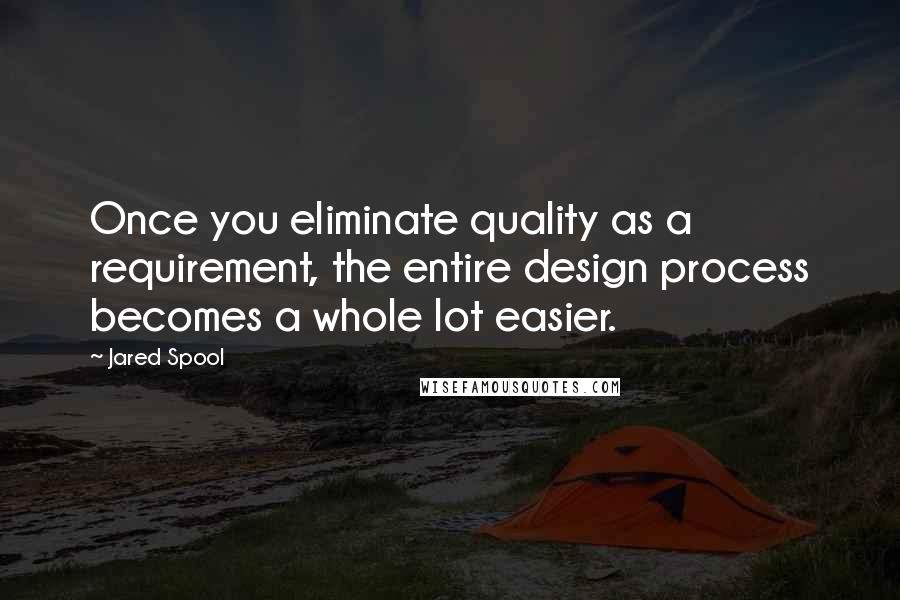 Once you eliminate quality as a requirement, the entire design process becomes a whole lot easier.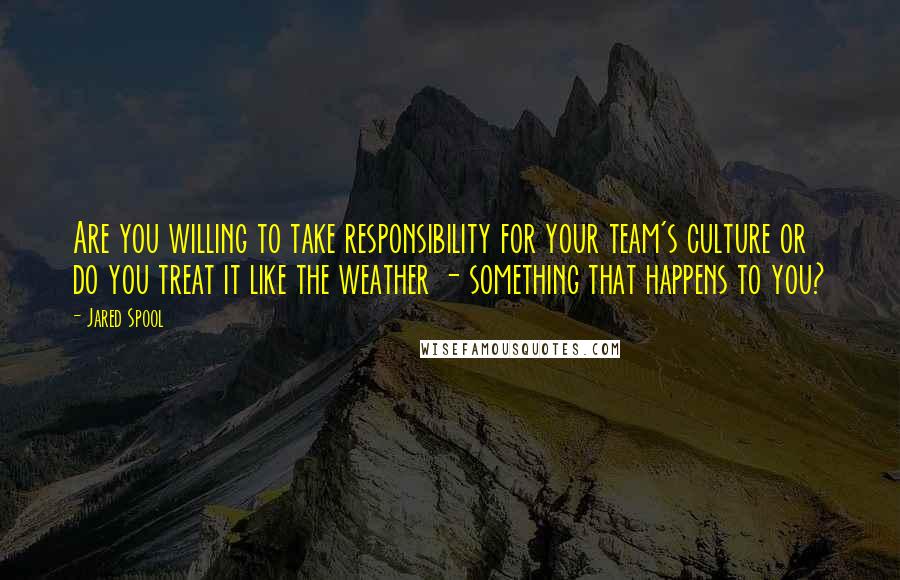 Are you willing to take responsibility for your team's culture or do you treat it like the weather - something that happens to you?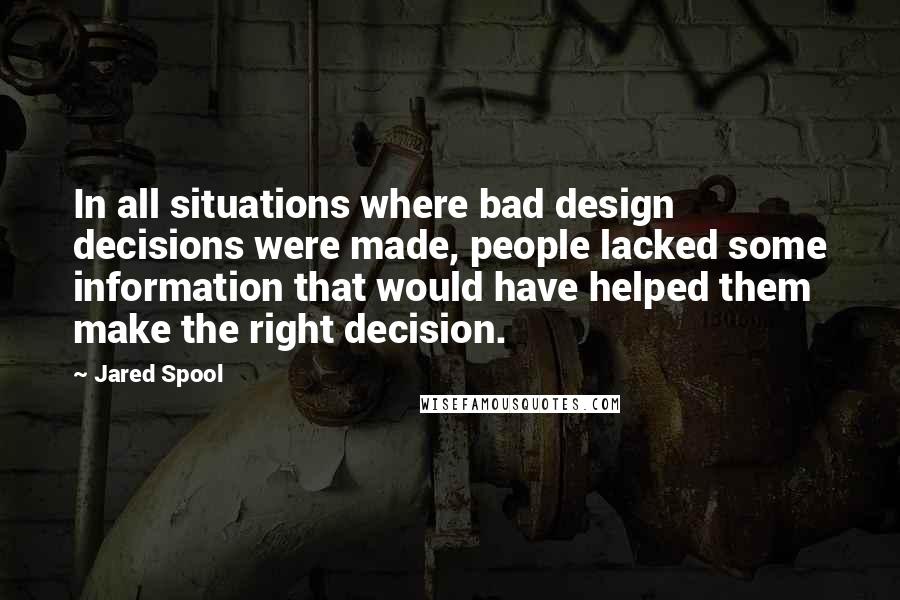 In all situations where bad design decisions were made, people lacked some information that would have helped them make the right decision.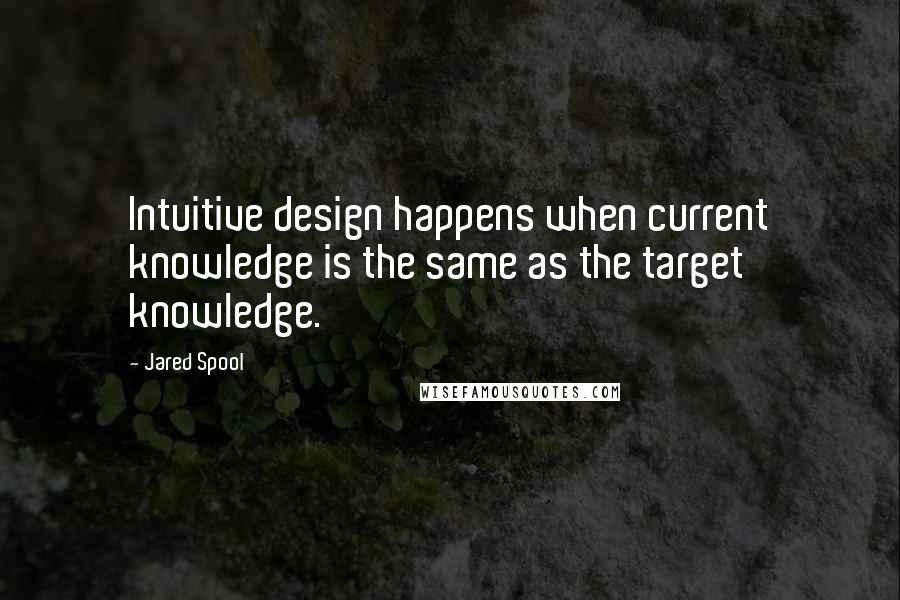 Intuitive design happens when current knowledge is the same as the target knowledge.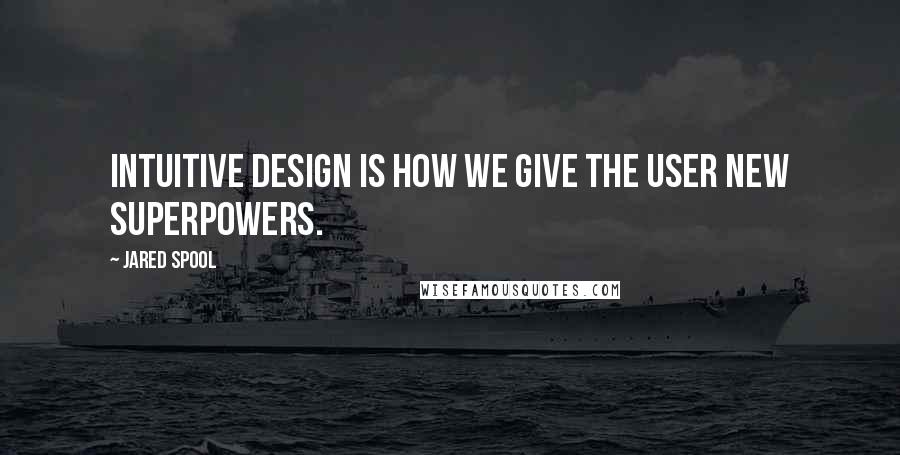 Intuitive design is how we give the user new superpowers.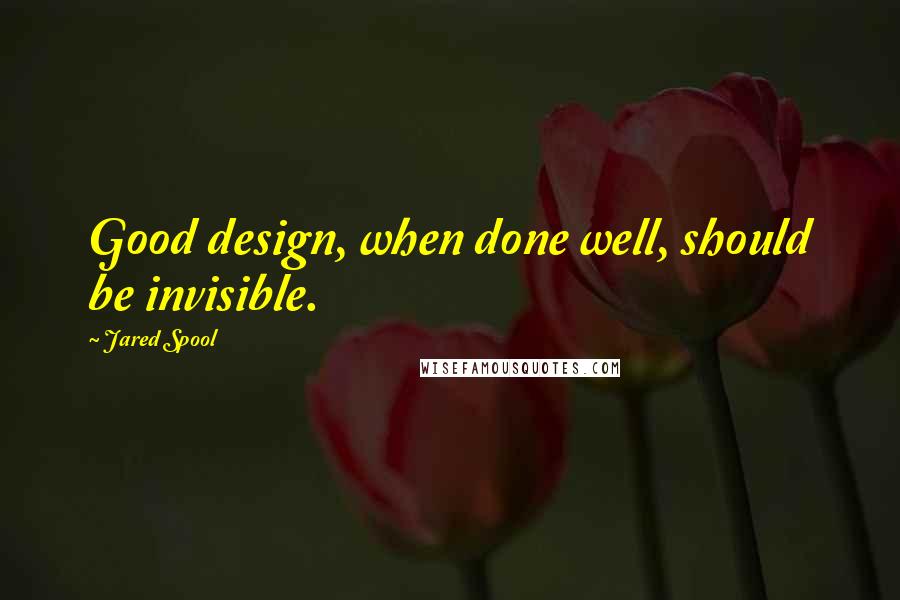 Good design, when done well, should be invisible.