Jaquelin T. Robertson Quotes
Top 5 wise famous quotes and sayings by Jaquelin T. Robertson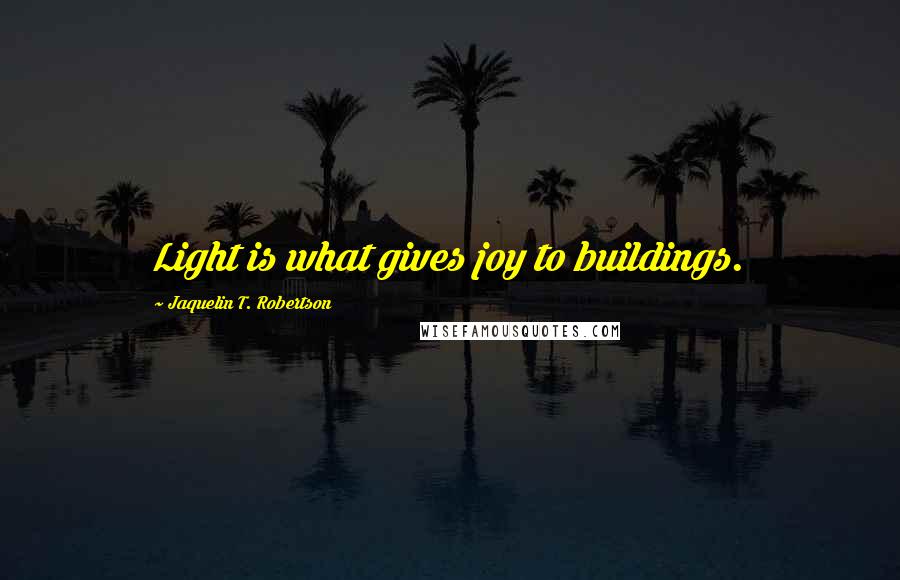 Light is what gives joy to buildings.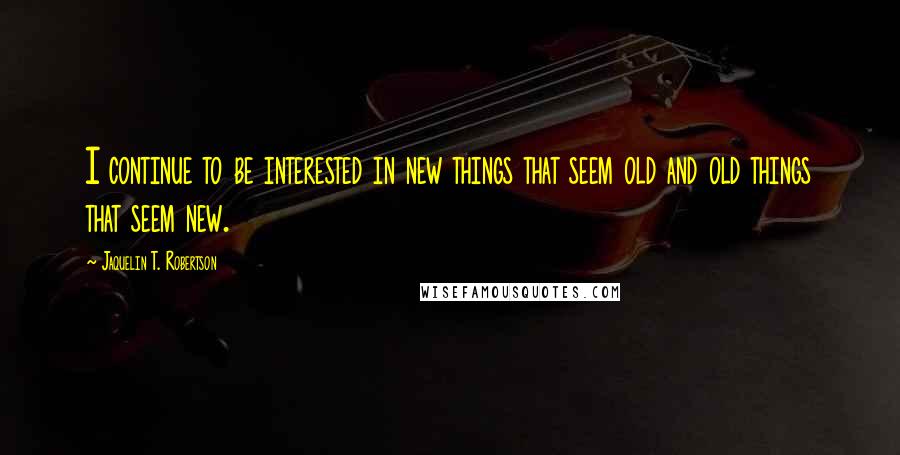 I continue to be interested in new things that seem old and old things that seem new.
I'm interested in the gene bank of how Americans have built in different regions in different times.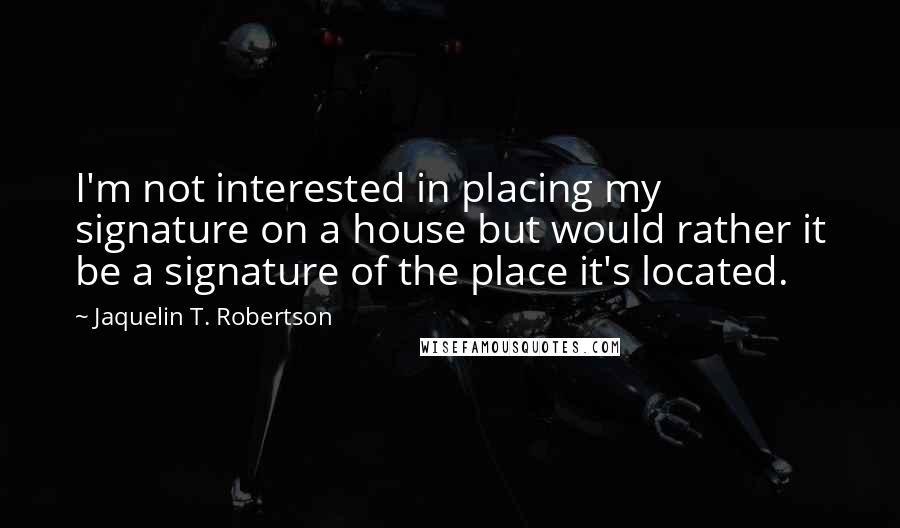 I'm not interested in placing my signature on a house but would rather it be a signature of the place it's located.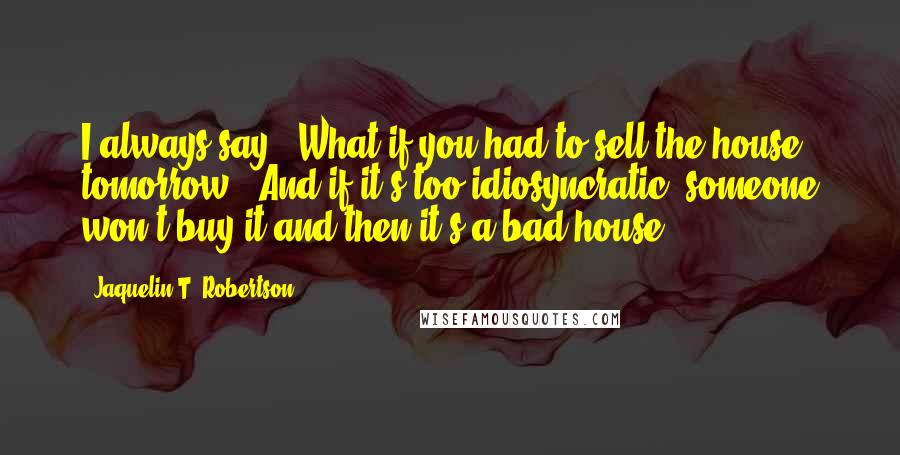 I always say, 'What if you had to sell the house tomorrow?' And if it's too idiosyncratic, someone won't buy it and then it's a bad house.