Slavery And Chains Quotes
Collection of top 19 famous quotes about Slavery And Chains
Slavery And Chains Quotes & Sayings
Happy to read and share the best inspirational Slavery And Chains quotes, sayings and quotations on Wise Famous Quotes.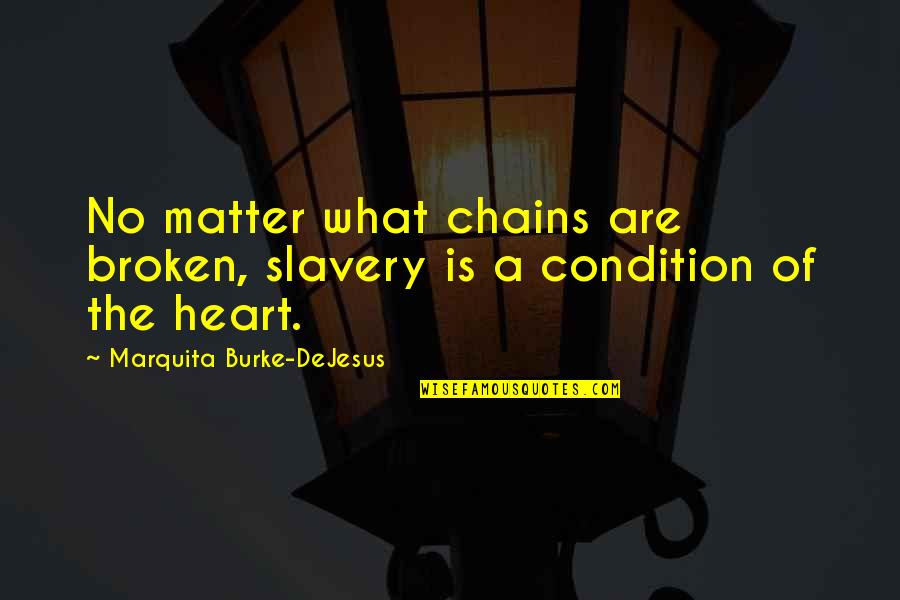 No matter what chains are broken, slavery is a condition of the heart.
—
Marquita Burke-DeJesus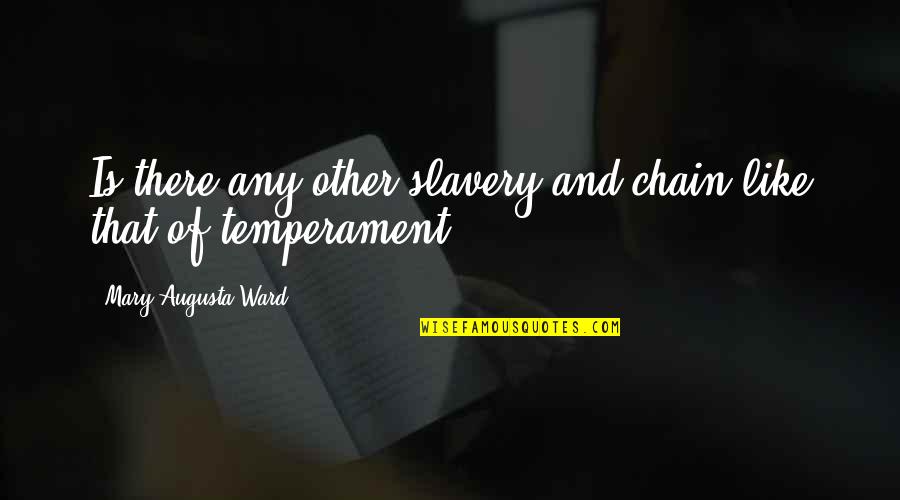 Is there any other slavery and chain like that of temperament?
—
Mary Augusta Ward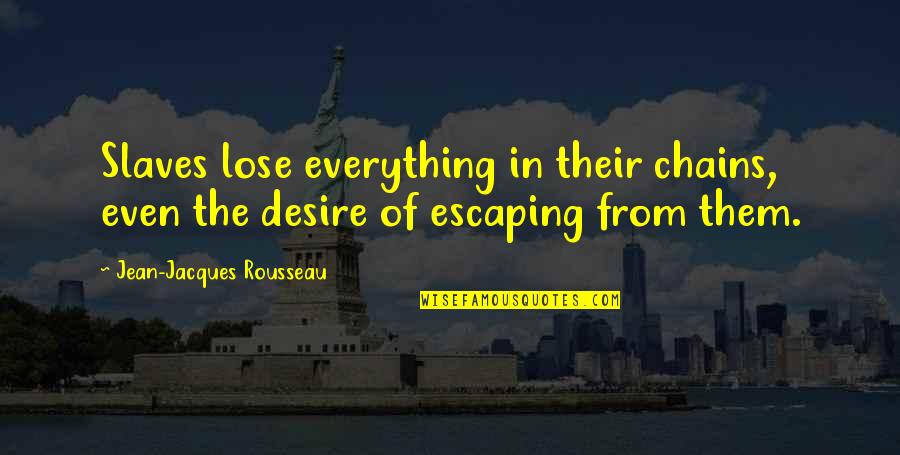 Slaves lose everything in their chains, even the desire of escaping from them.
—
Jean-Jacques Rousseau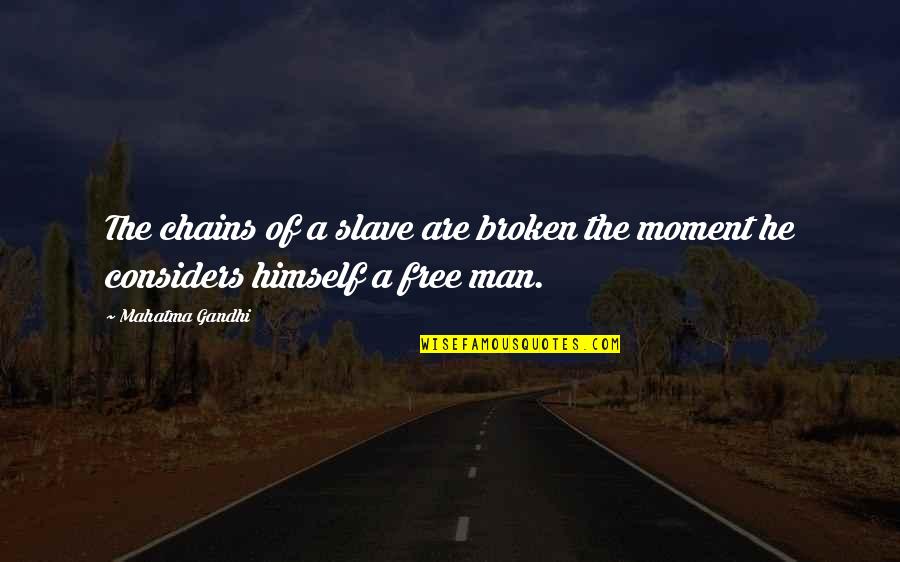 The chains of a slave are broken the moment he considers himself a free man. —
Mahatma Gandhi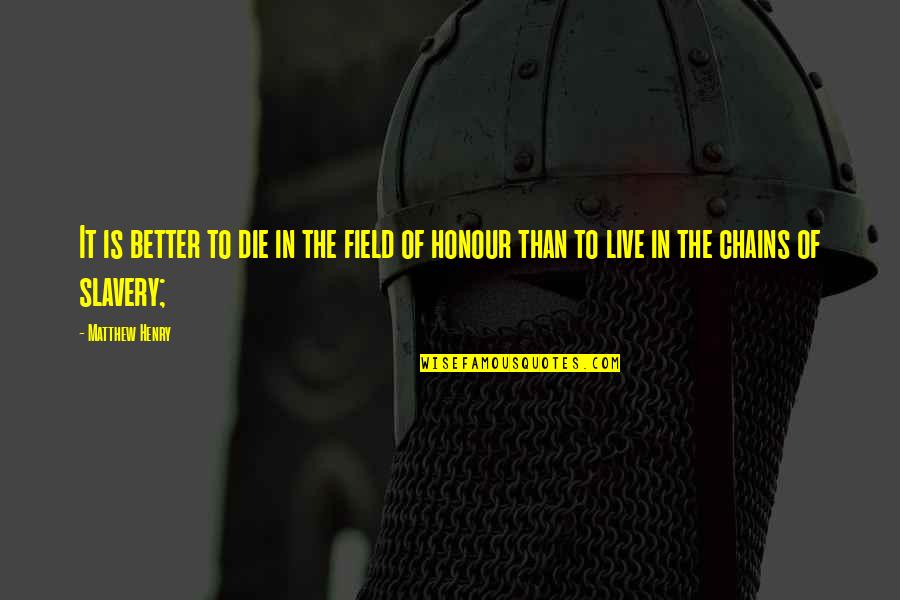 It is better to die in the field of honour than to live in the chains of slavery; —
Matthew Henry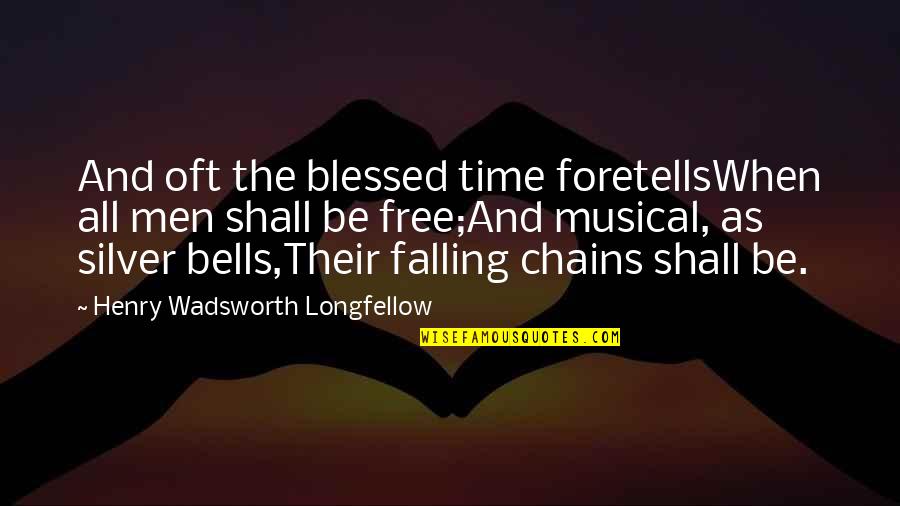 And oft the blessed time foretells
When all men shall be free;
And musical, as silver bells,
Their falling chains shall be. —
Henry Wadsworth Longfellow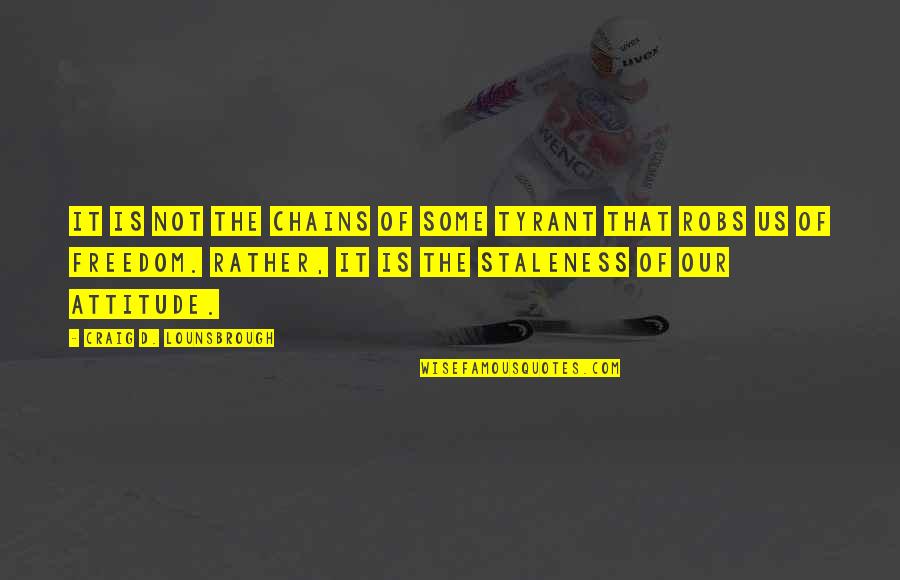 It is not the chains of some tyrant that robs us of freedom. Rather, it is the staleness of our attitude. —
Craig D. Lounsbrough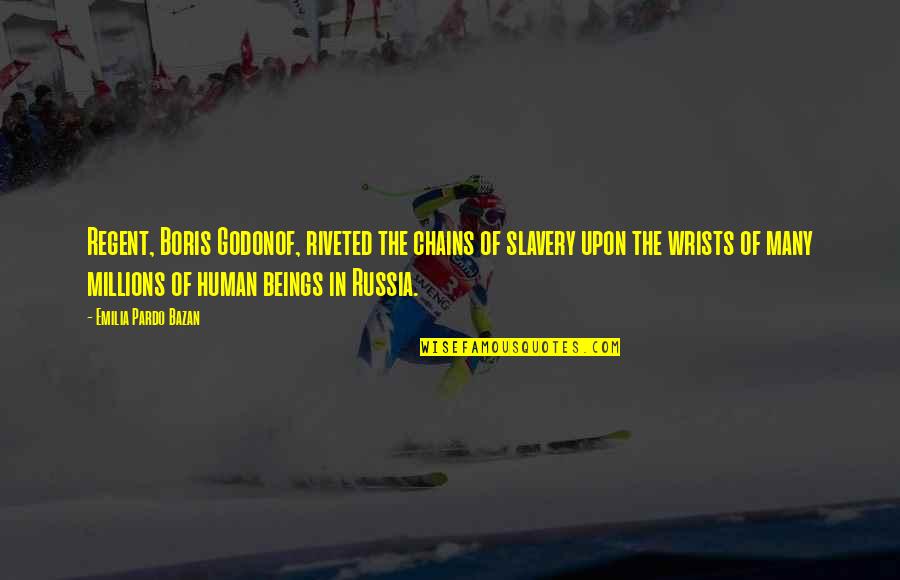 Regent, Boris Godonof, riveted the chains of slavery upon the wrists of many millions of human beings in Russia. —
Emilia Pardo Bazan
Every tone was a testimony against slavery, and a prayer to God for deliverance from chains. —
Frederick Douglass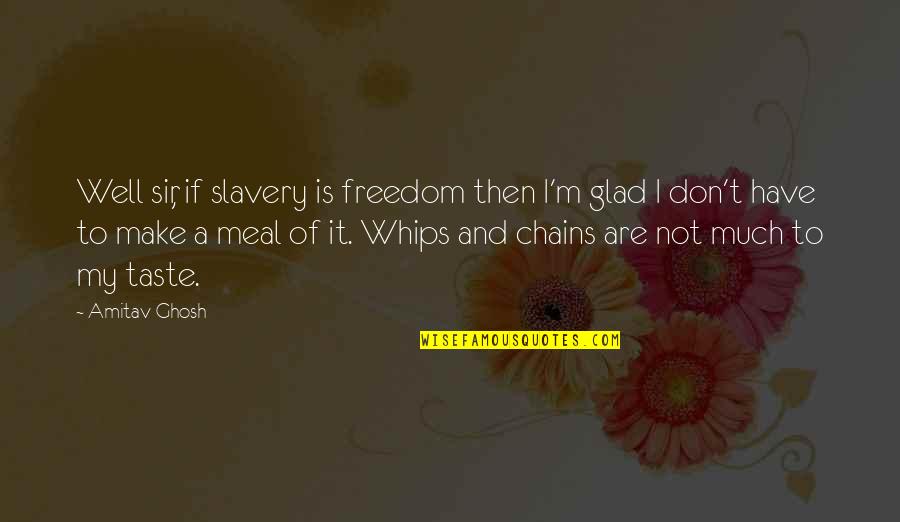 Well sir, if slavery is freedom then I'm glad I don't have to make a meal of it. Whips and chains are not much to my taste. —
Amitav Ghosh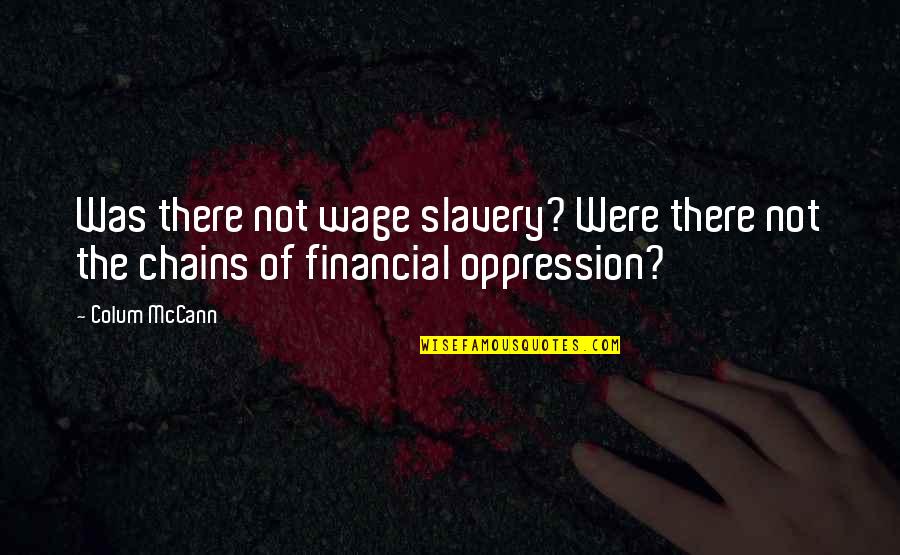 Was there not wage slavery? Were there not the chains of financial oppression? —
Colum McCann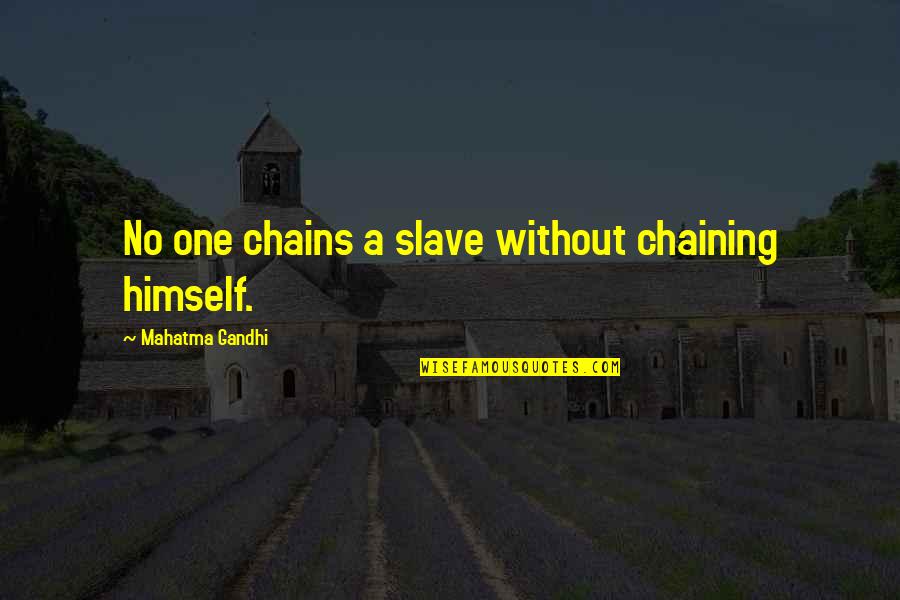 No one chains a slave without chaining himself. —
Mahatma Gandhi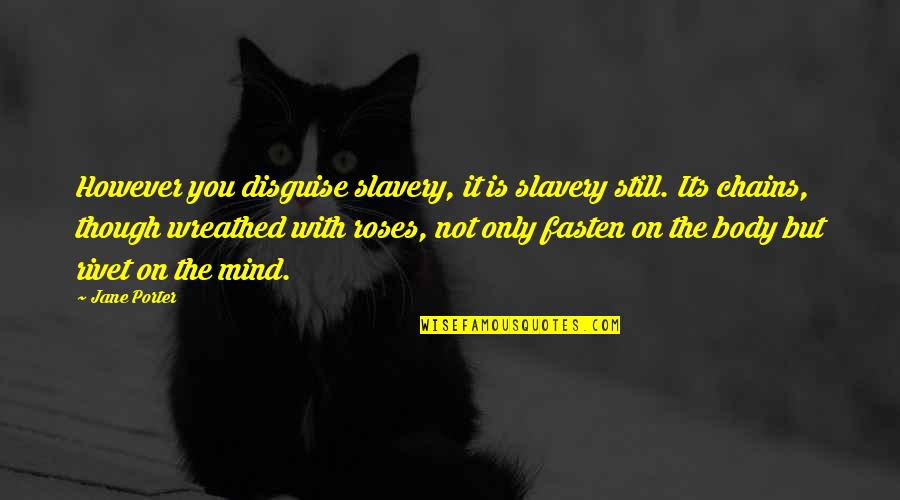 However you disguise slavery, it is slavery still. Its chains, though wreathed with roses, not only fasten on the body but rivet on the mind. —
Jane Porter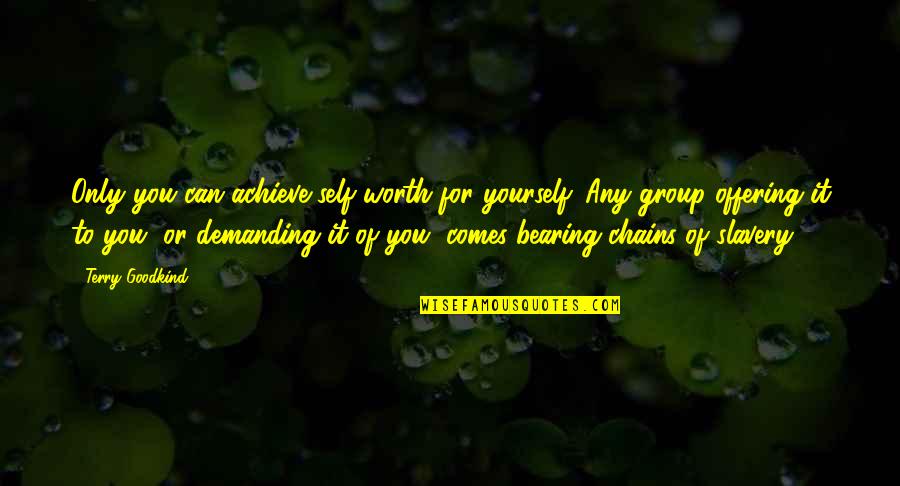 Only you can achieve self-worth for yourself. Any group offering it to you, or demanding it of you, comes bearing chains of slavery. —
Terry Goodkind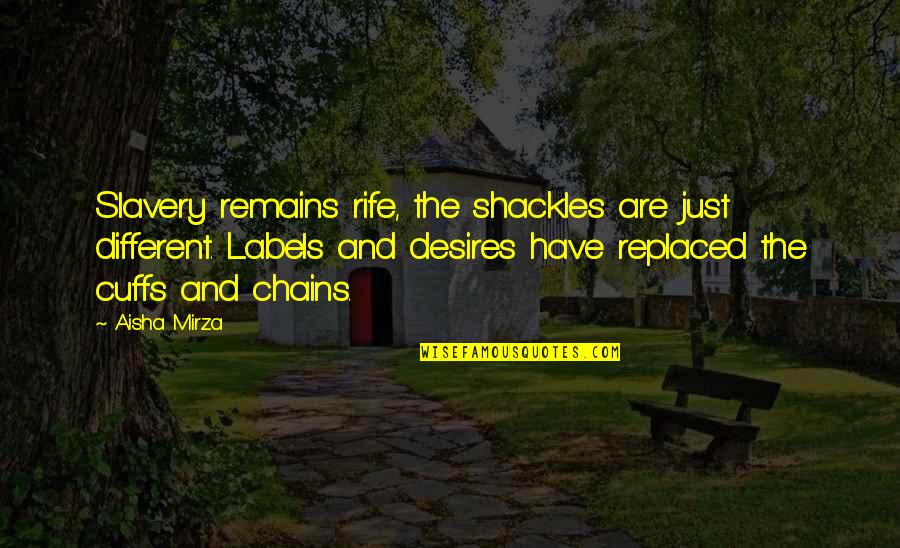 Slavery remains rife, the shackles are just different. Labels and desires have replaced the cuffs and chains. —
Aisha Mirza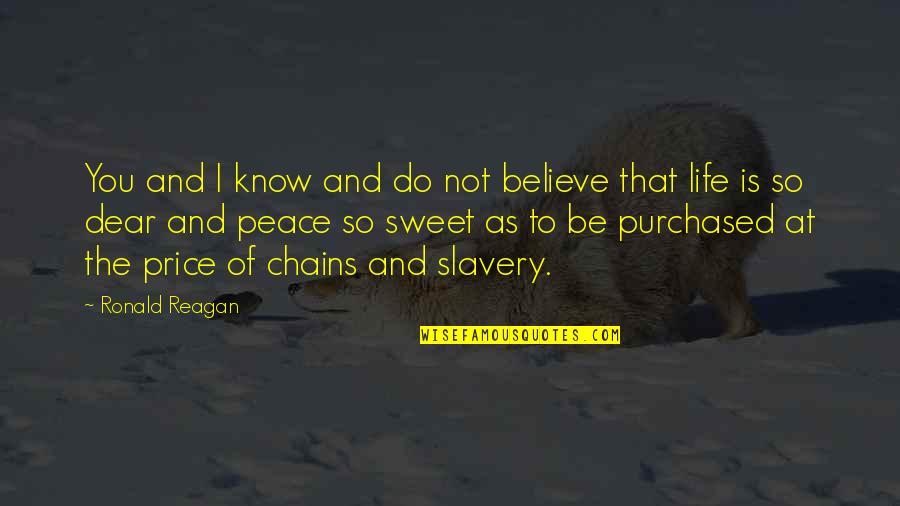 You and I know and do not believe that life is so dear and peace so sweet as to be purchased at the price of chains and slavery. —
Ronald Reagan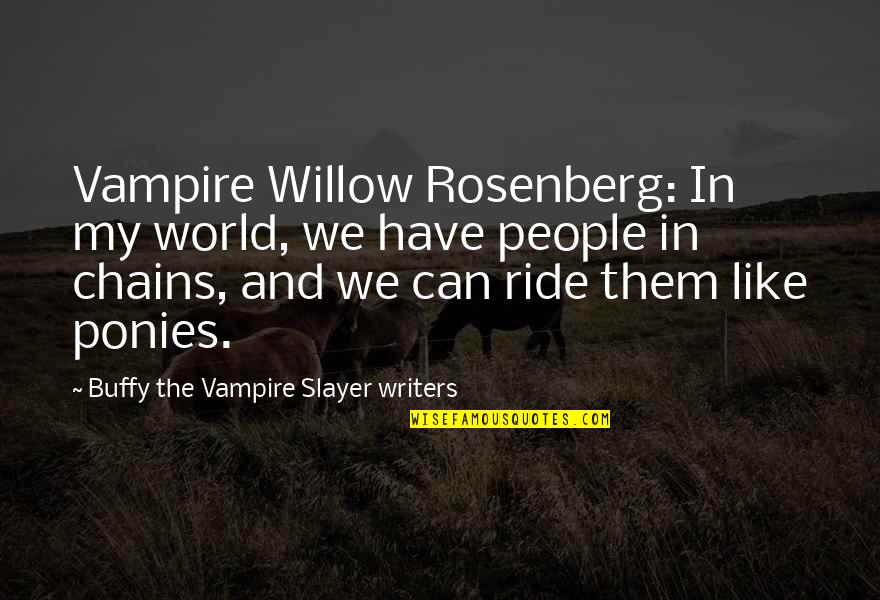 Vampire Willow Rosenberg: In my world, we have people in chains, and we can ride them like ponies. —
Buffy The Vampire Slayer Writers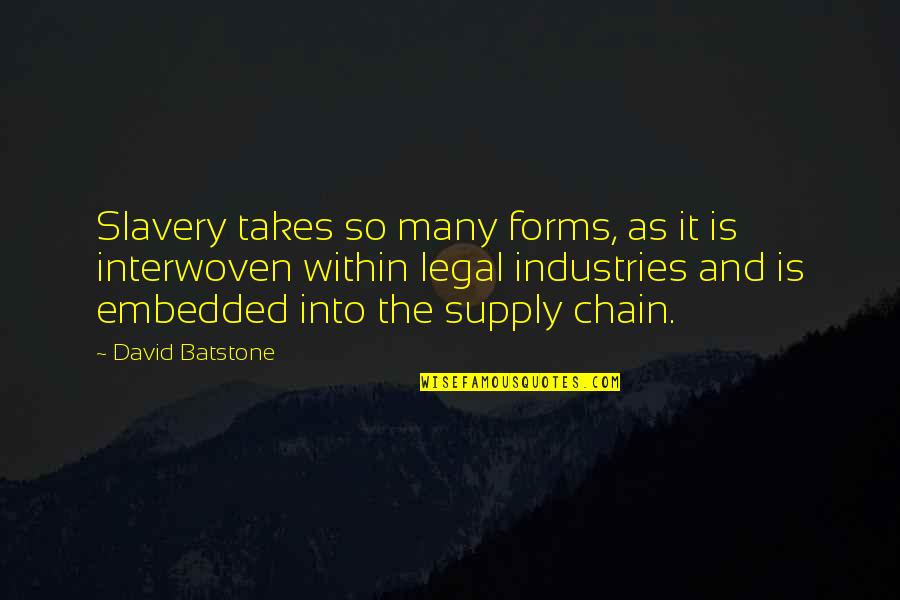 Slavery takes so many forms, as it is interwoven within legal industries and is embedded into the supply chain. —
David Batstone