J.B. Hartnett Quotes
Top 8 wise famous quotes and sayings by J.B. Hartnett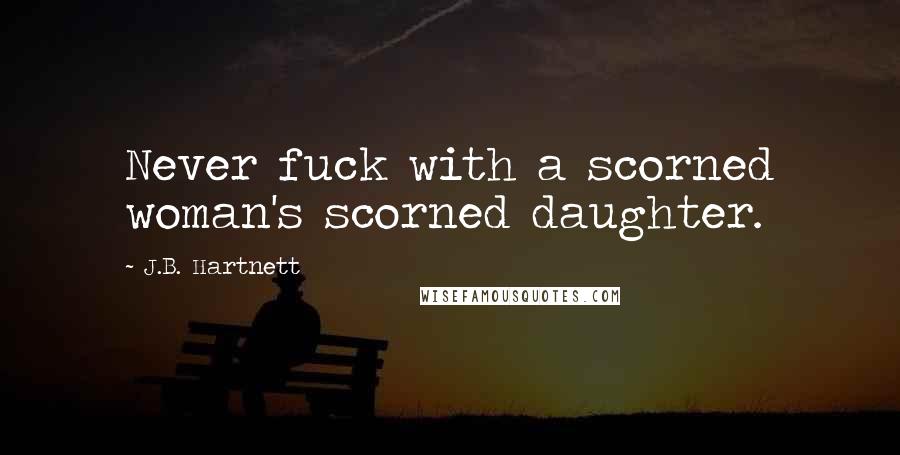 Never fuck with a scorned woman's scorned daughter.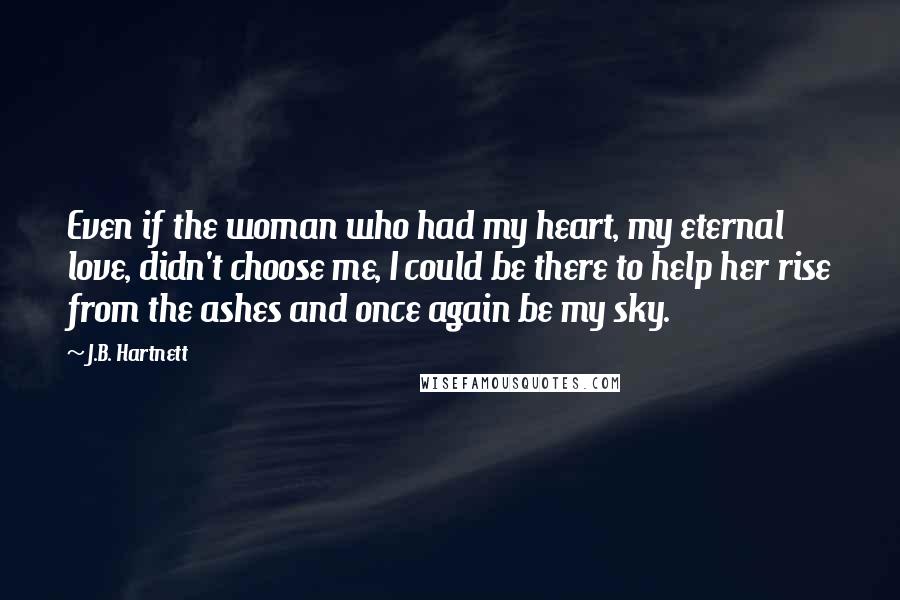 Even if the woman who had my heart, my eternal love, didn't choose me, I could be there to help her rise from the ashes and once again be my sky.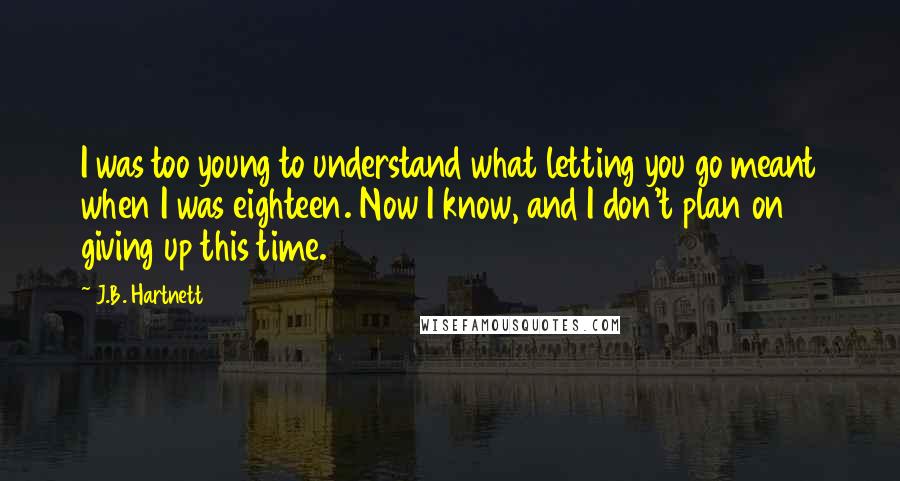 I was too young to understand what letting you go meant when I was eighteen. Now I know, and I don't plan on giving up this time.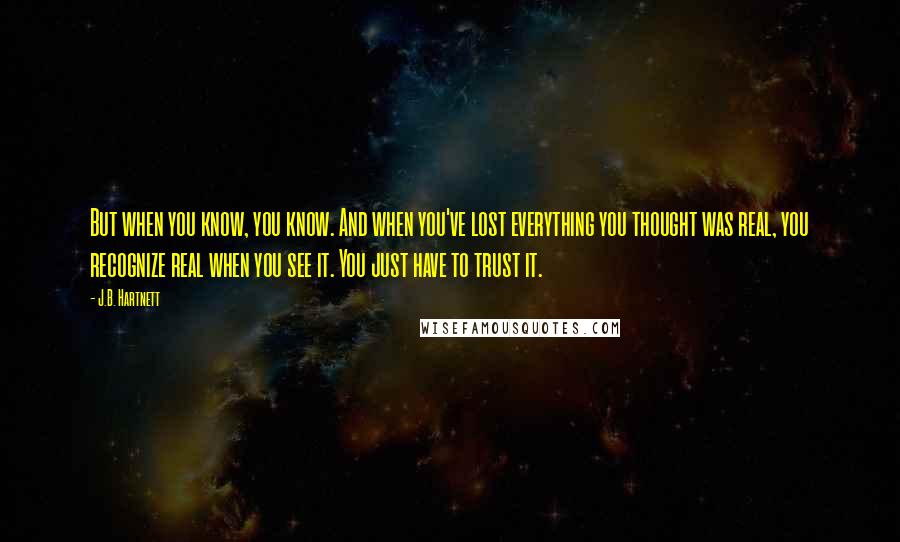 But when you know, you know. And when you've lost everything you thought was real, you recognize real when you see it. You just have to trust it.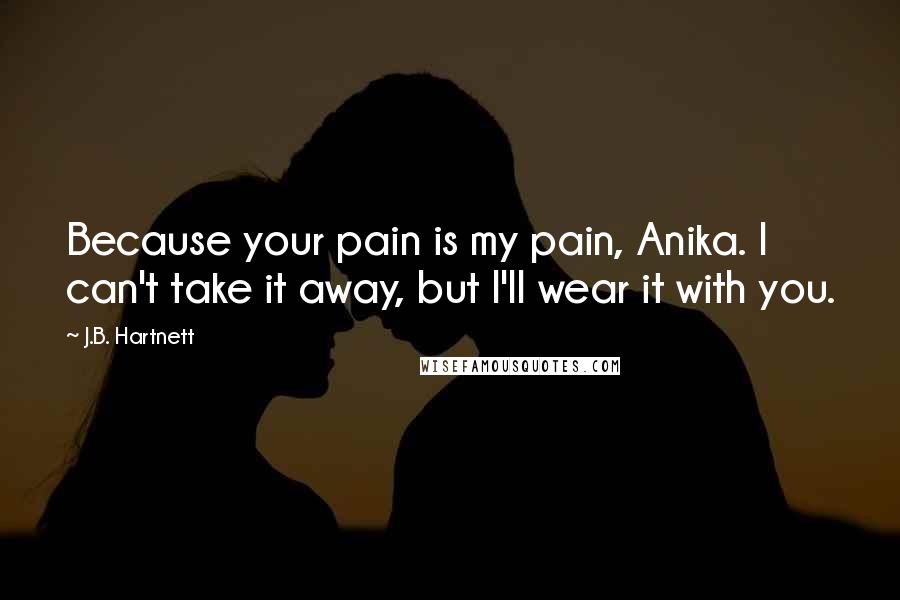 Because your pain is my pain, Anika. I can't take it away, but I'll wear it with you.
You're like a bad penny," I said, squinting at him. "Sometimes, you need a penny when you least expect it, Victoria.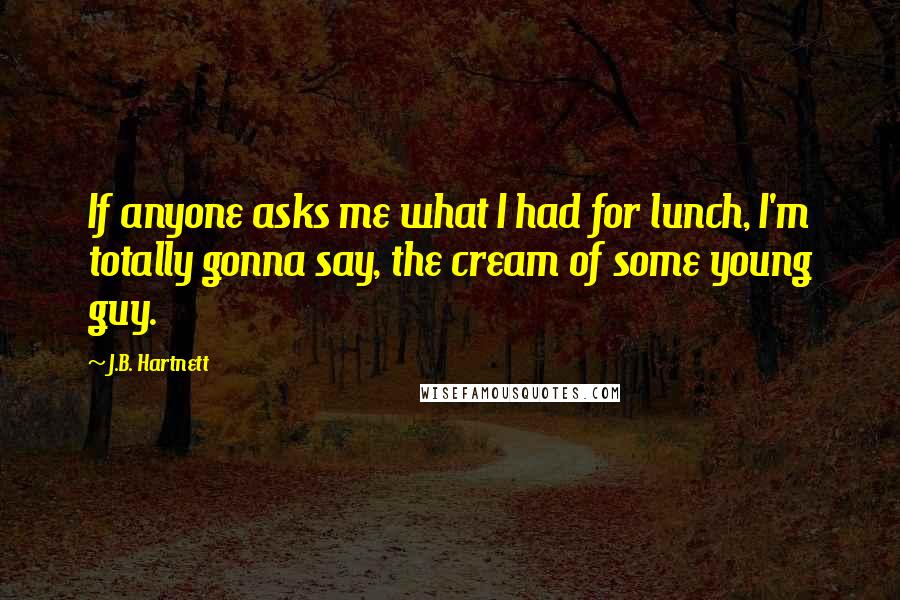 If anyone asks me what I had for lunch, I'm totally gonna say, the cream of some young guy.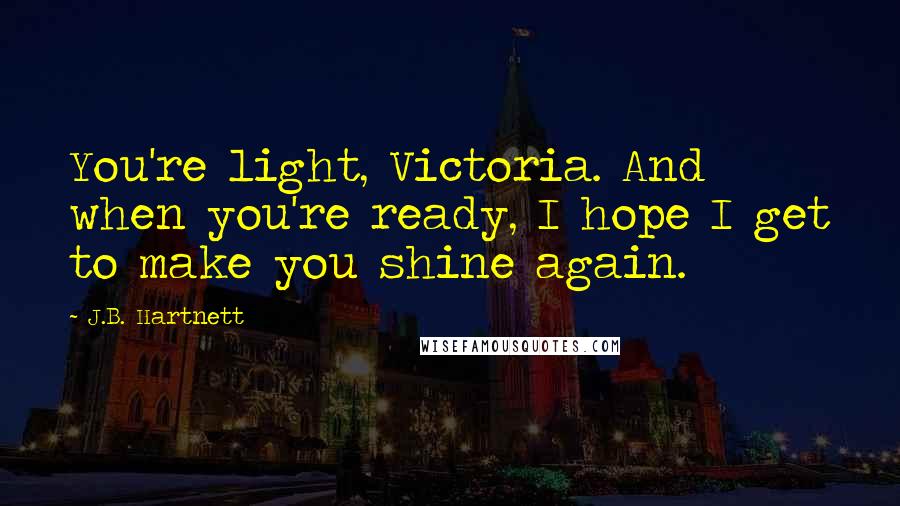 You're light, Victoria. And when you're ready, I hope I get to make you shine again.