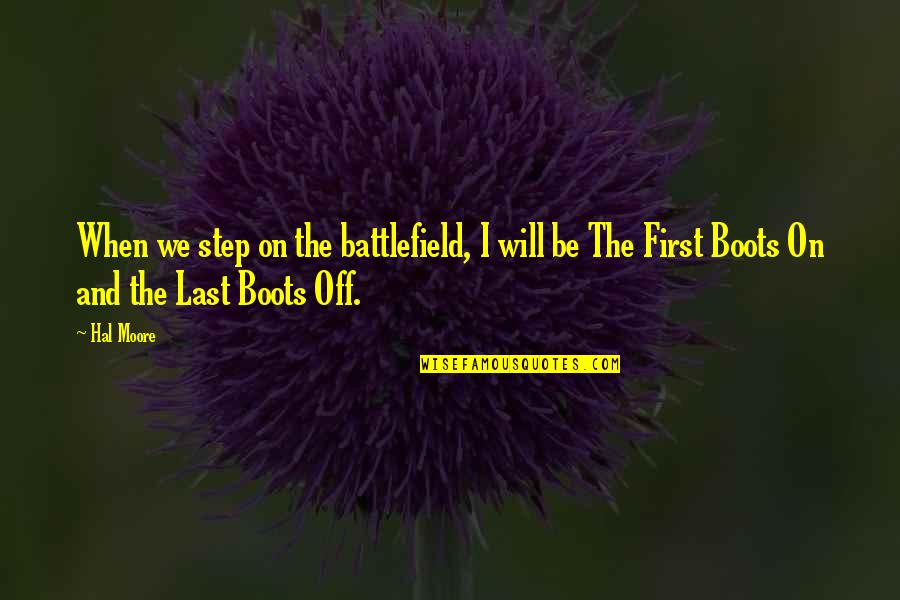 When we step on the battlefield, I will be The First Boots On and the Last Boots Off.
—
Hal Moore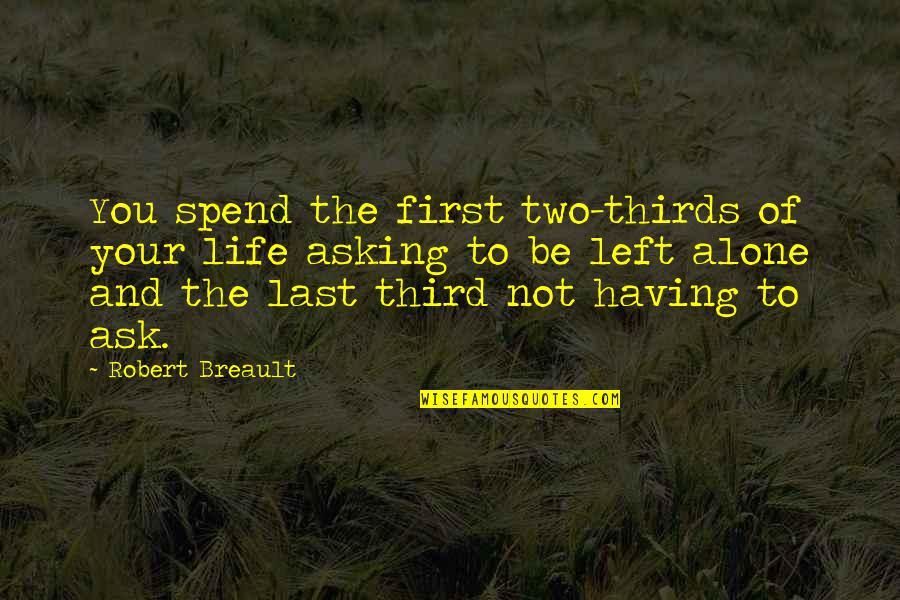 You spend the first two-thirds of your life asking to be left alone and the last third not having to ask.
—
Robert Breault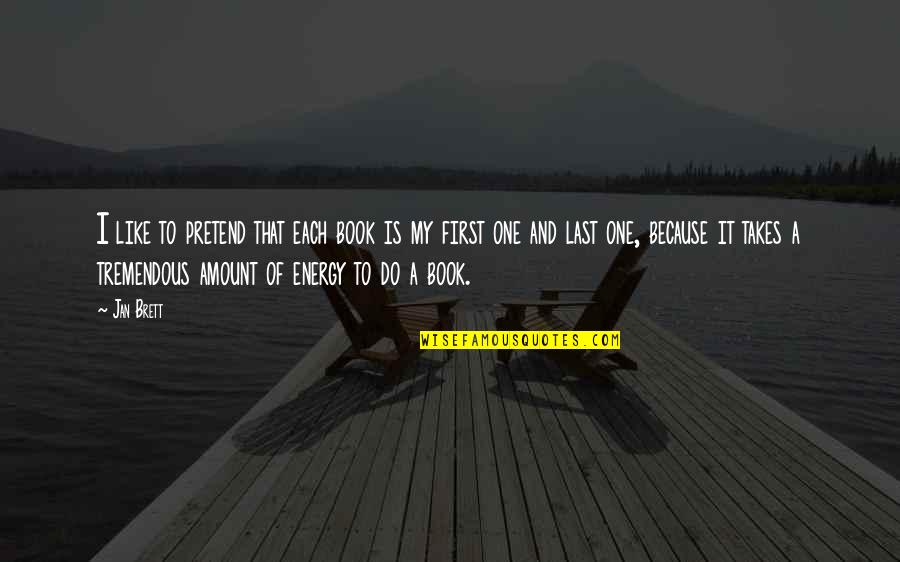 I like to pretend that each book is my first one and last one, because it takes a tremendous amount of energy to do a book.
—
Jan Brett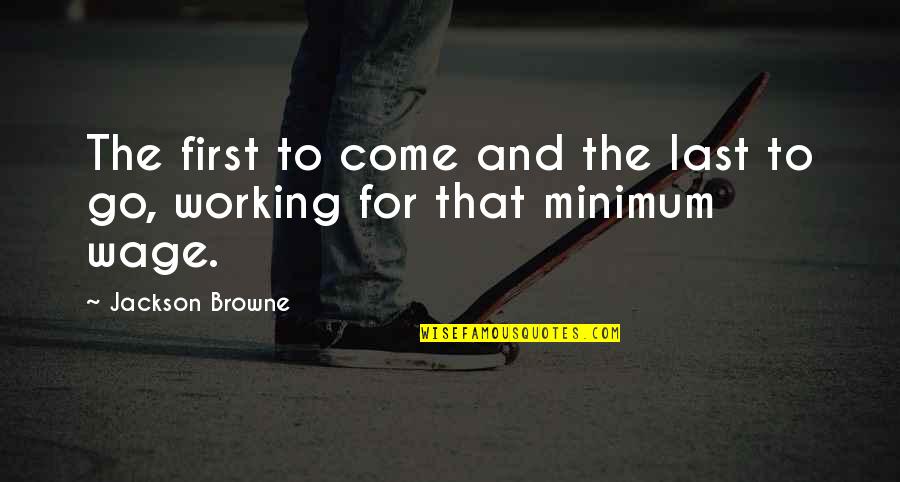 The first to come and the last to go, working for that minimum wage.
—
Jackson Browne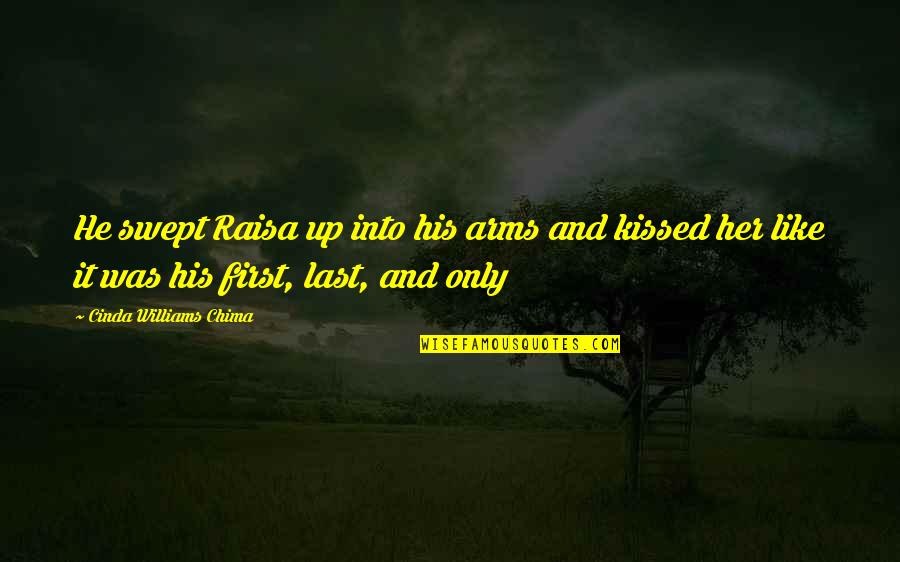 He swept Raisa up into his arms and kissed her like it was his first, last, and only
—
Cinda Williams Chima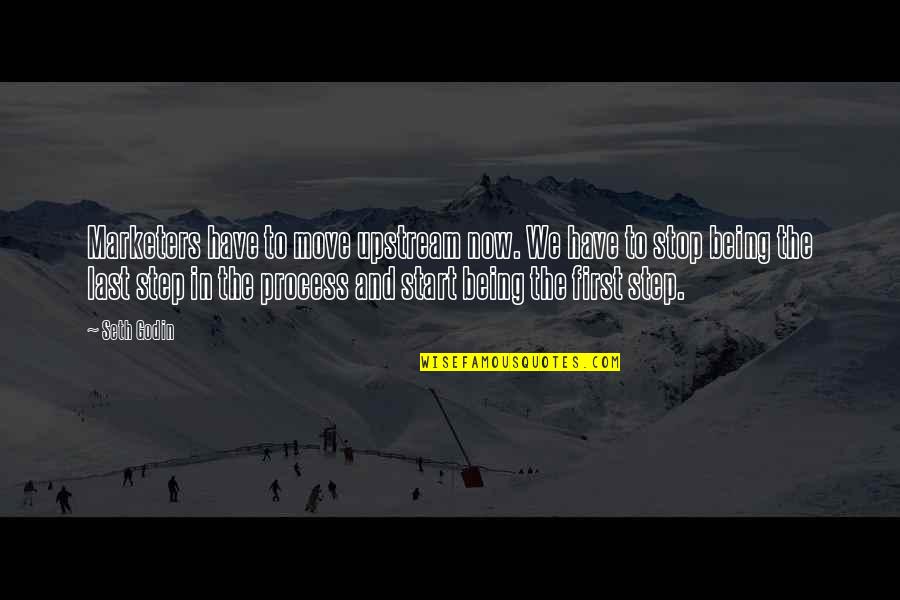 Marketers have to move upstream now. We have to stop being the last step in the process and start being the first step.
—
Seth Godin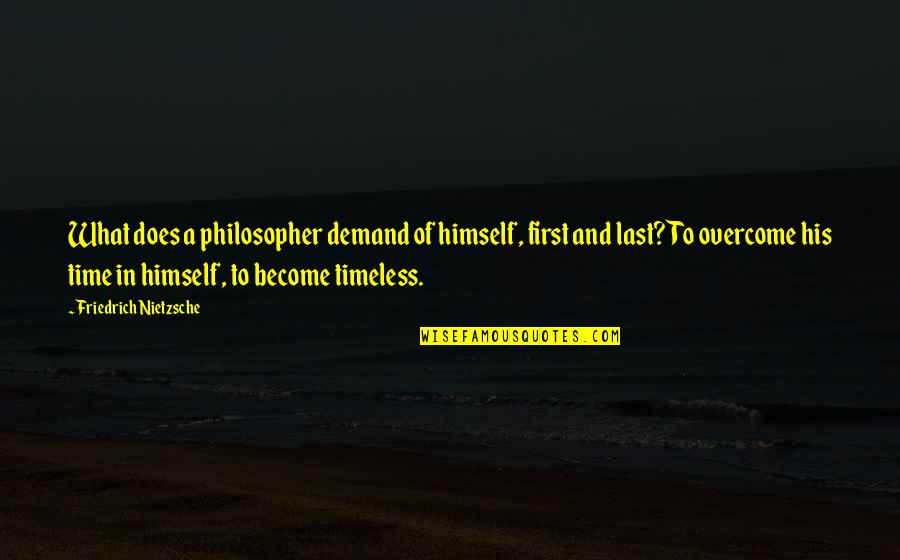 What does a philosopher demand of himself, first and last? To overcome his time in himself, to become timeless.
—
Friedrich Nietzsche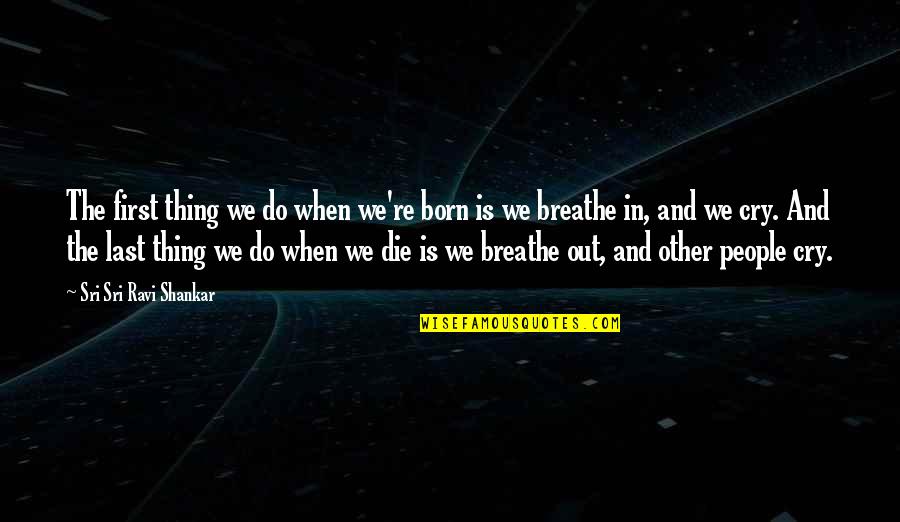 The first thing we do when we're born is we breathe in, and we cry. And the last thing we do when we die is we breathe out, and other people cry.
—
Sri Sri Ravi Shankar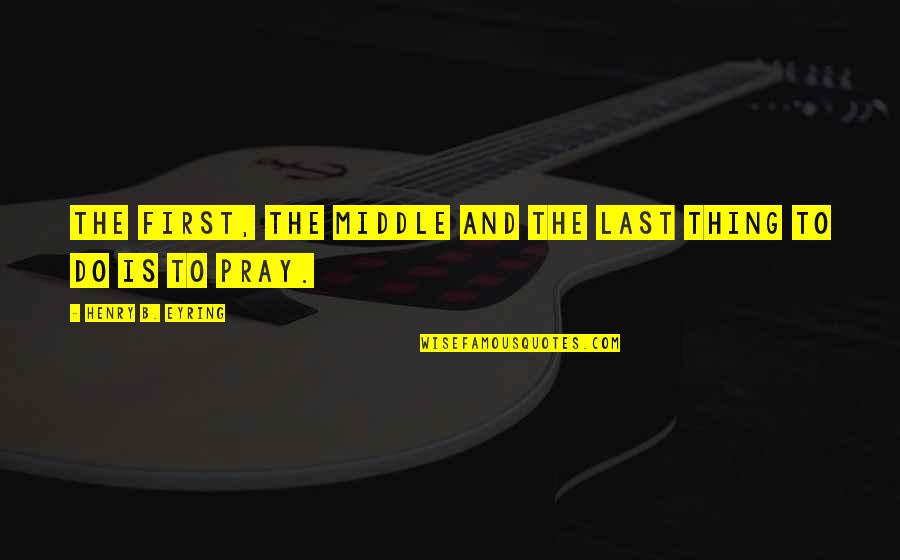 The first, the middle and the last thing to do is to pray.
—
Henry B. Eyring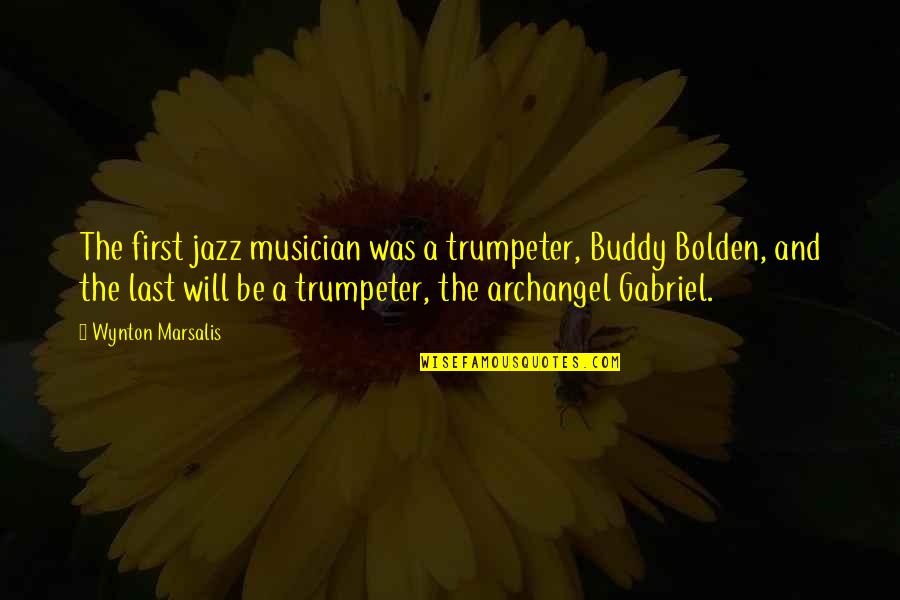 The first jazz musician was a trumpeter, Buddy Bolden, and the last will be a trumpeter, the archangel Gabriel.
—
Wynton Marsalis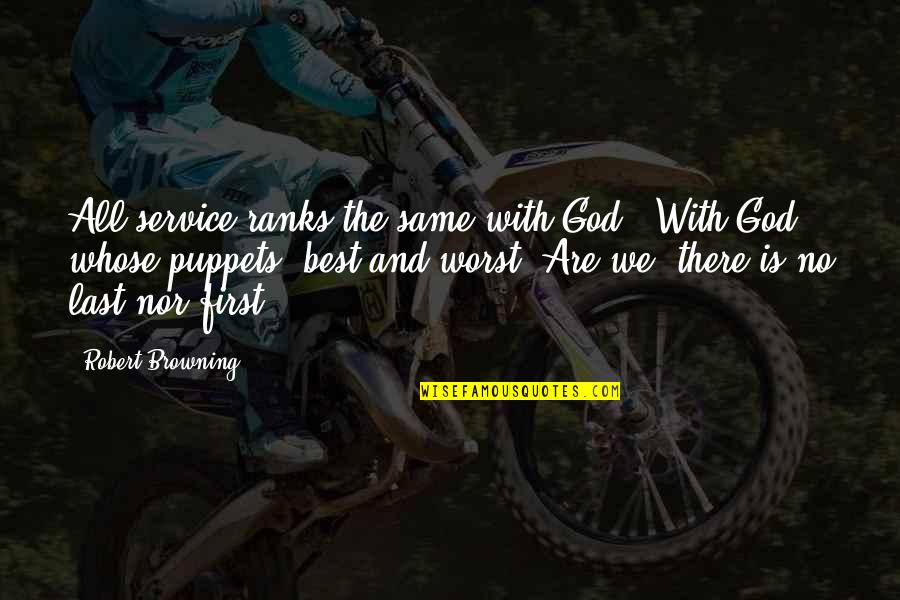 All service ranks the same with God,- With God, whose puppets, best and worst, Are we: there is no last nor first.
—
Robert Browning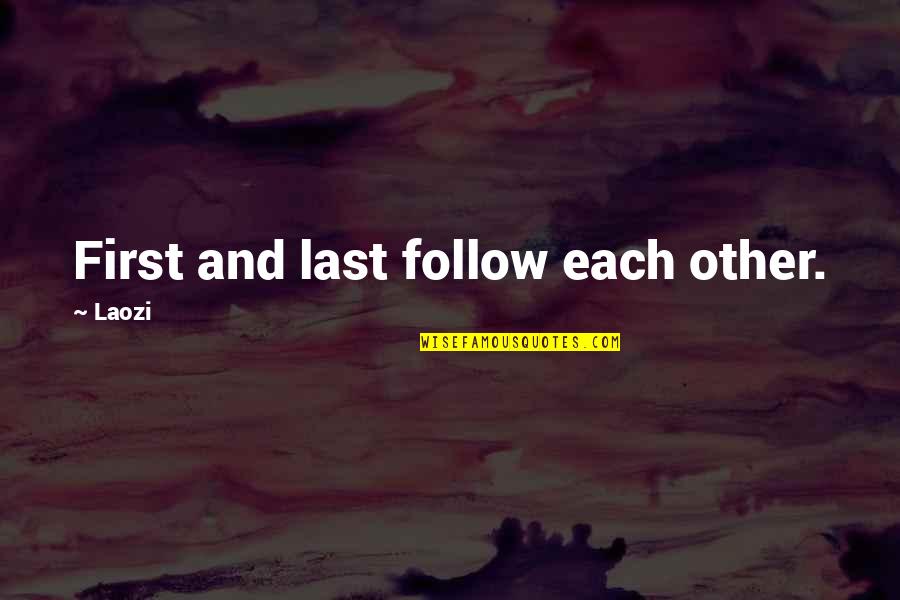 First and last follow each other.
—
Laozi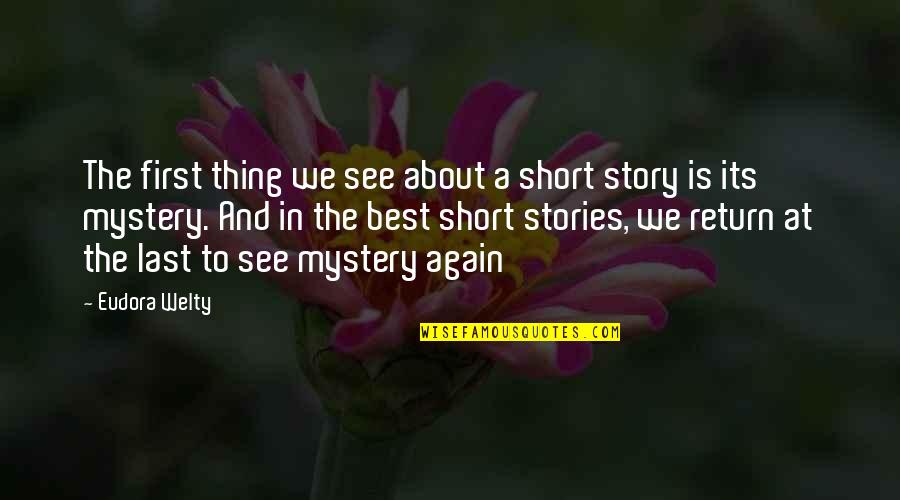 The first thing we see about a short story is its mystery. And in the best short stories, we return at the last to see mystery again —
Eudora Welty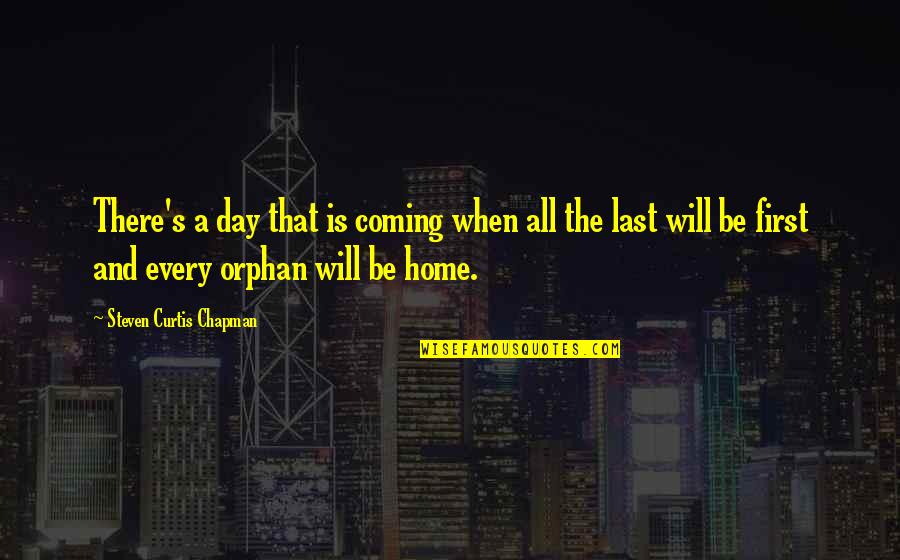 There's a day that is coming when all the last will be first and every orphan will be home. —
Steven Curtis Chapman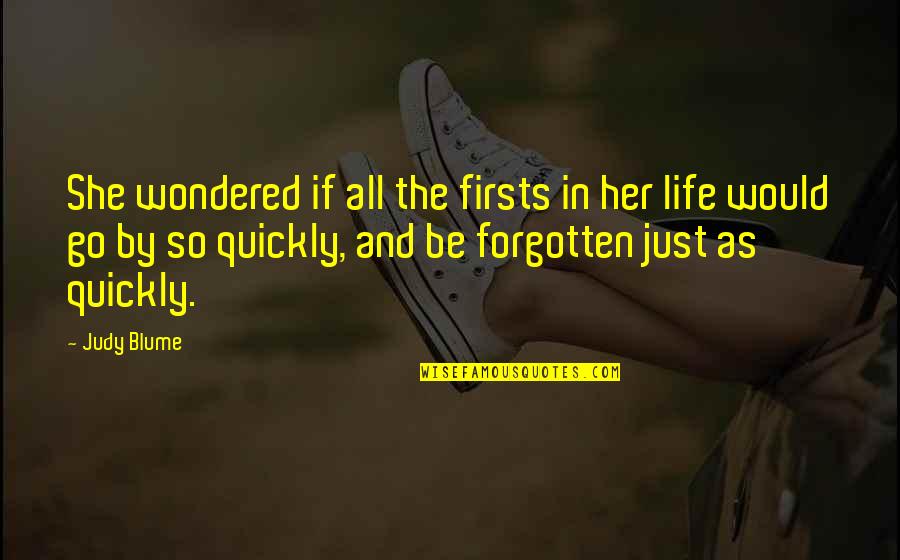 She wondered if all the firsts in her life would go by so quickly, and be forgotten just as quickly. —
Judy Blume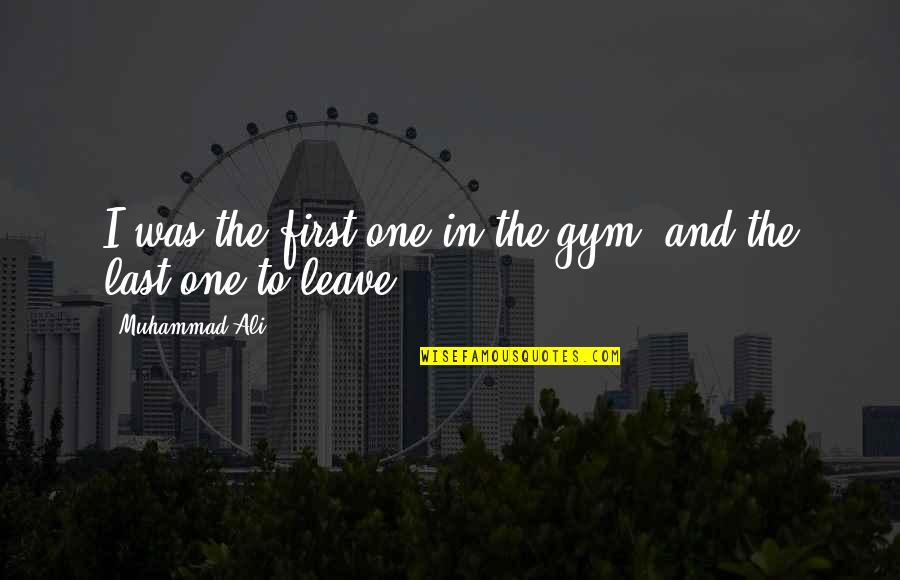 I was the first one in the gym, and the last one to leave. —
Muhammad Ali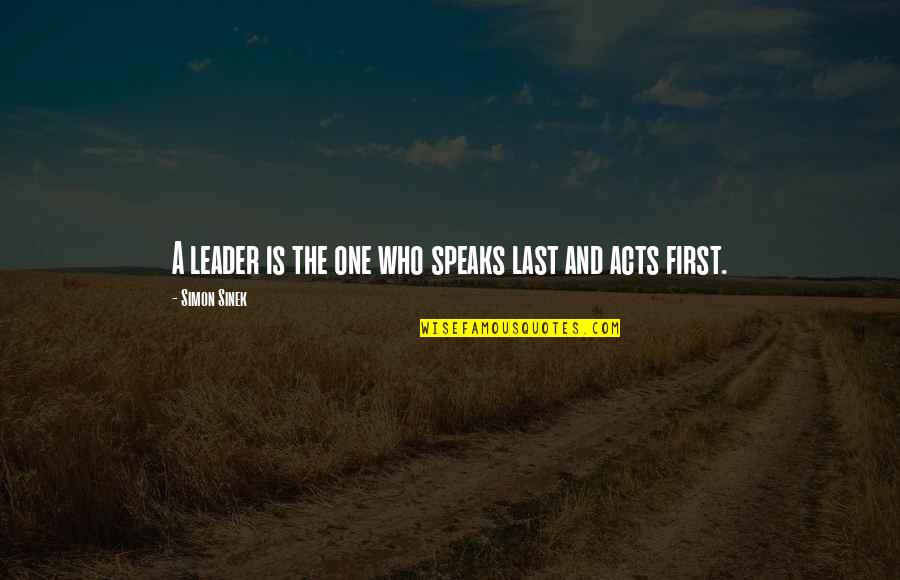 A leader is the one who speaks last and acts first. —
Simon Sinek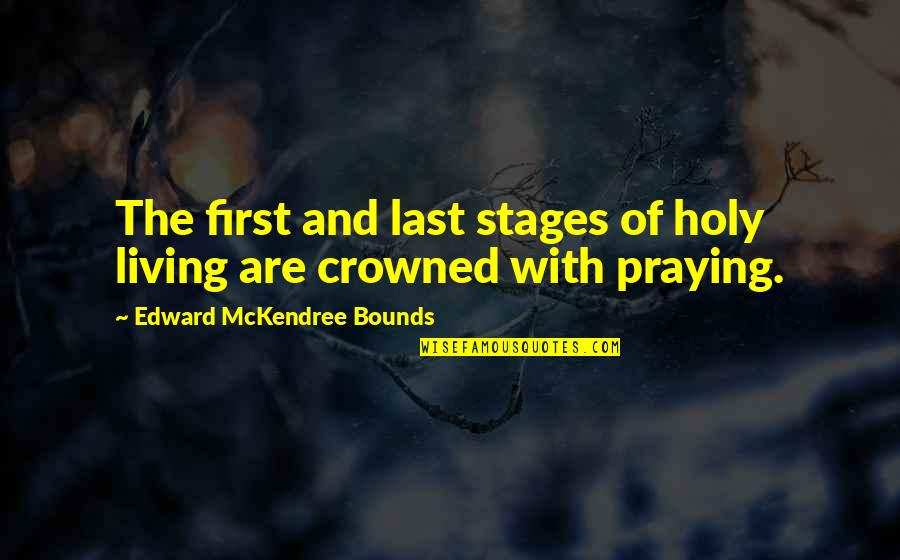 The first and last stages of holy living are crowned with praying. —
Edward McKendree Bounds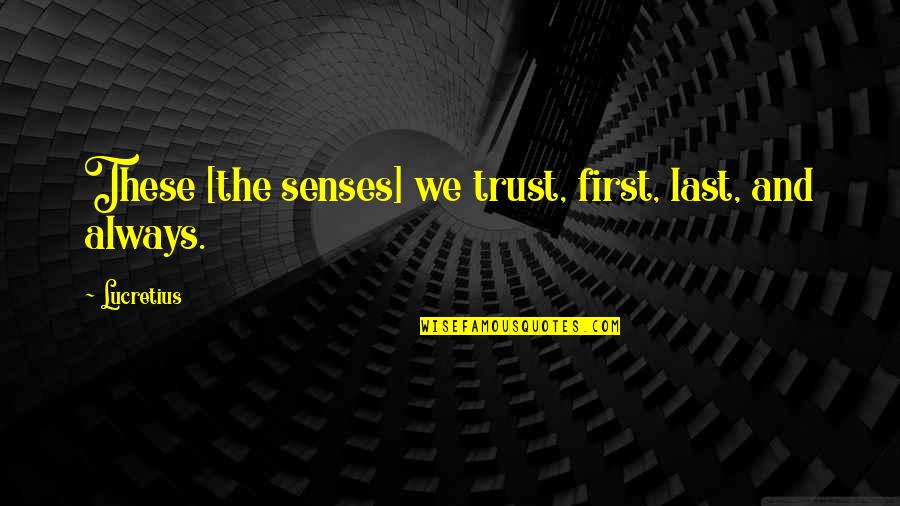 These [the senses] we trust, first, last, and always. —
Lucretius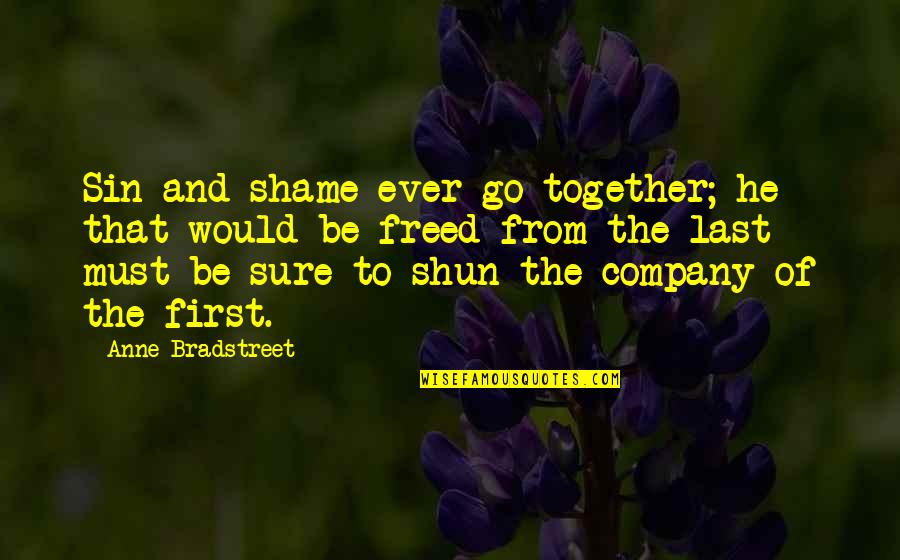 Sin and shame ever go together; he that would be freed from the last must be sure to shun the company of the first. —
Anne Bradstreet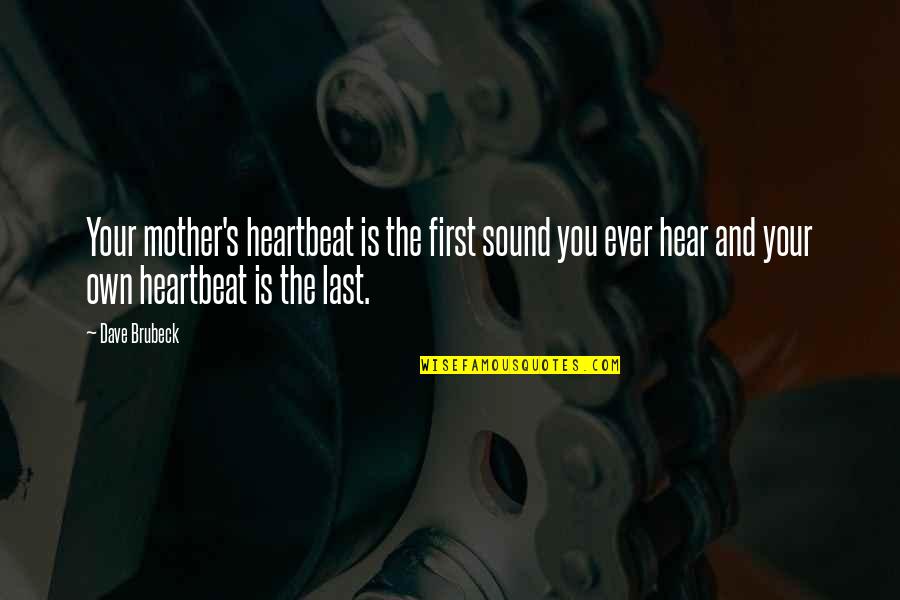 Your mother's heartbeat is the first sound you ever hear and your own heartbeat is the last. —
Dave Brubeck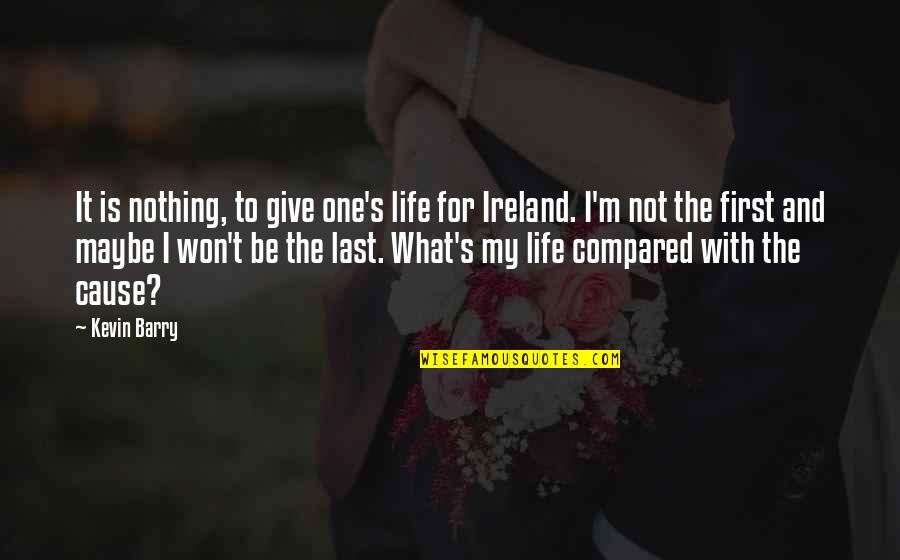 It is nothing, to give one's life for Ireland. I'm not the first and maybe I won't be the last. What's my life compared with the cause? —
Kevin Barry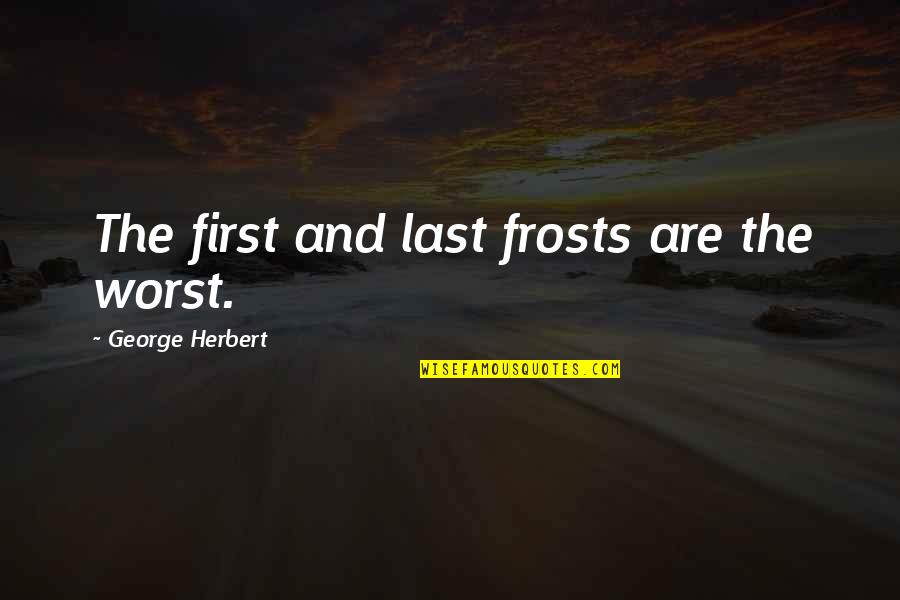 The first and last frosts are the worst. —
George Herbert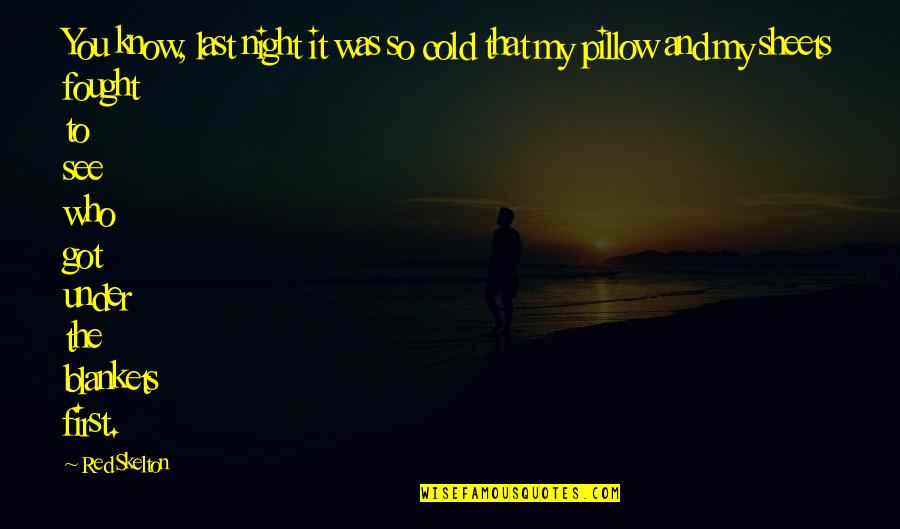 You know, last night it was so cold that my pillow and my sheets fought to see who got under the blankets first. —
Red Skelton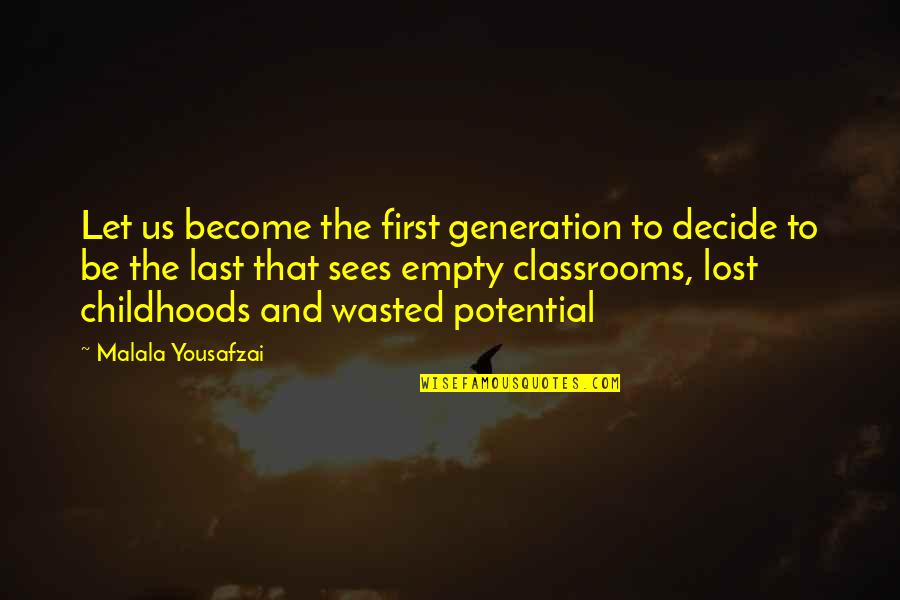 Let us become the first generation to decide to be the last that sees empty classrooms, lost childhoods and wasted potential —
Malala Yousafzai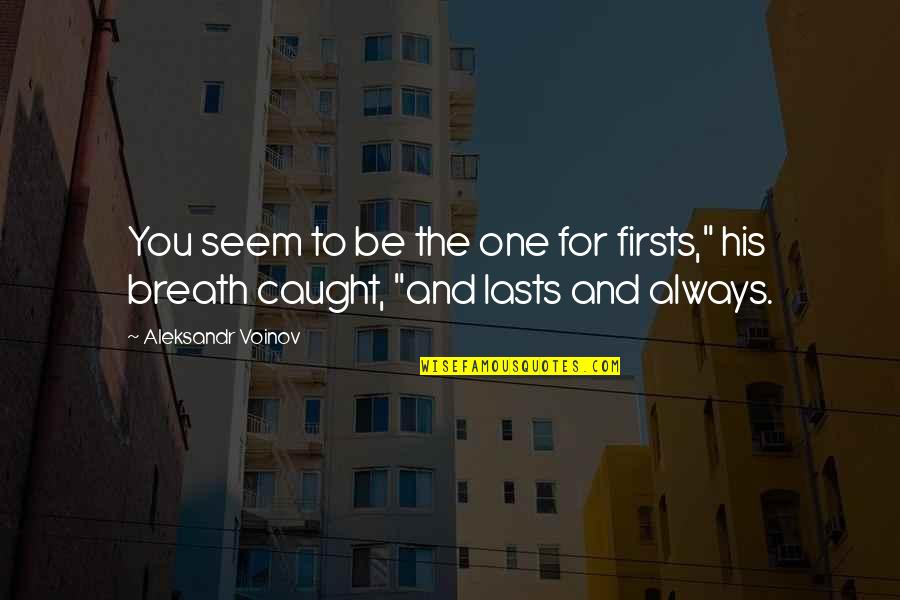 You seem to be the one for firsts," his breath caught, "and lasts and always. —
Aleksandr Voinov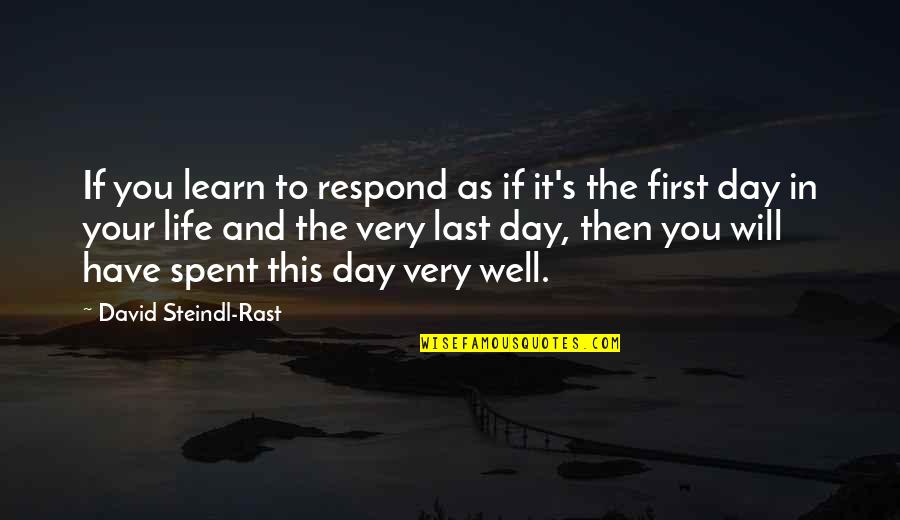 If you learn to respond as if it's the first day in your life and the very last day, then you will have spent this day very well. —
David Steindl-Rast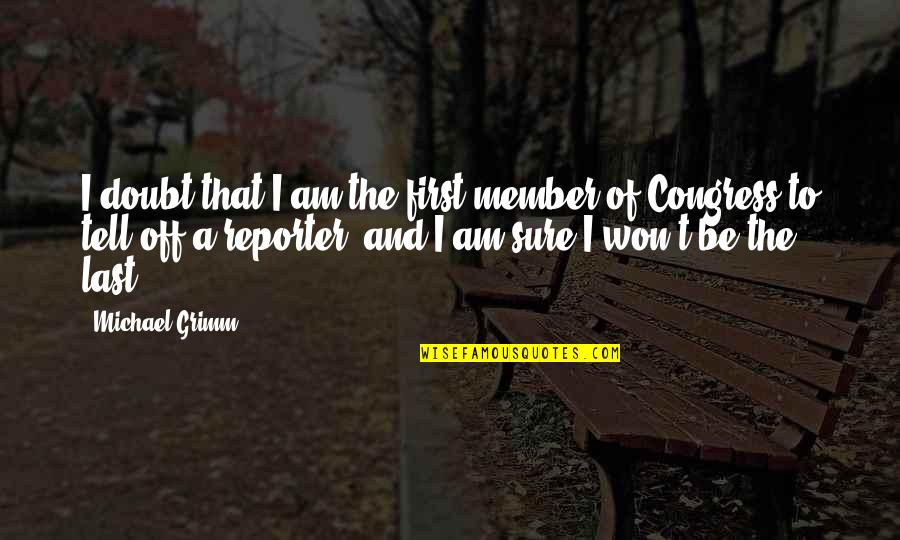 I doubt that I am the first member of Congress to tell off a reporter, and I am sure I won't be the last, —
Michael Grimm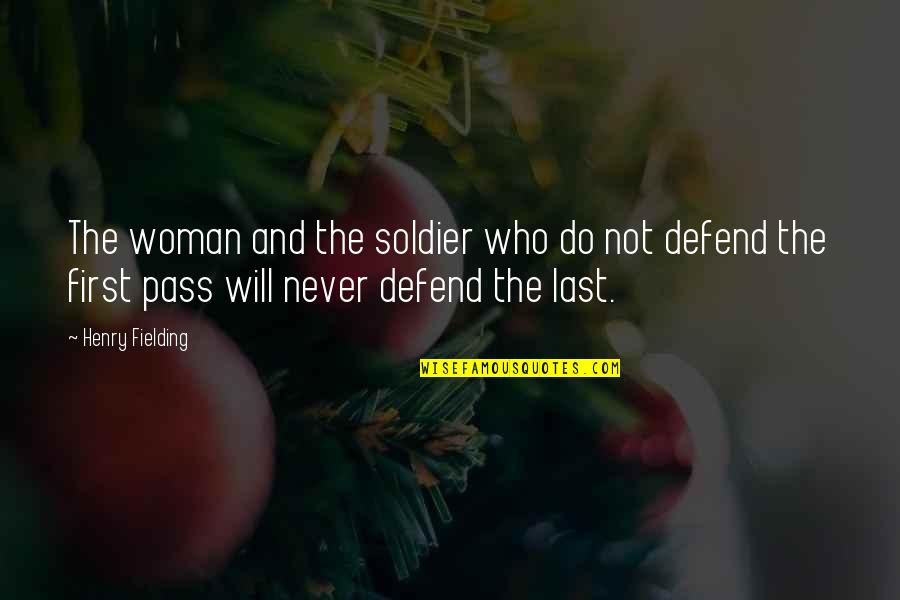 The woman and the soldier who do not defend the first pass will never defend the last. —
Henry Fielding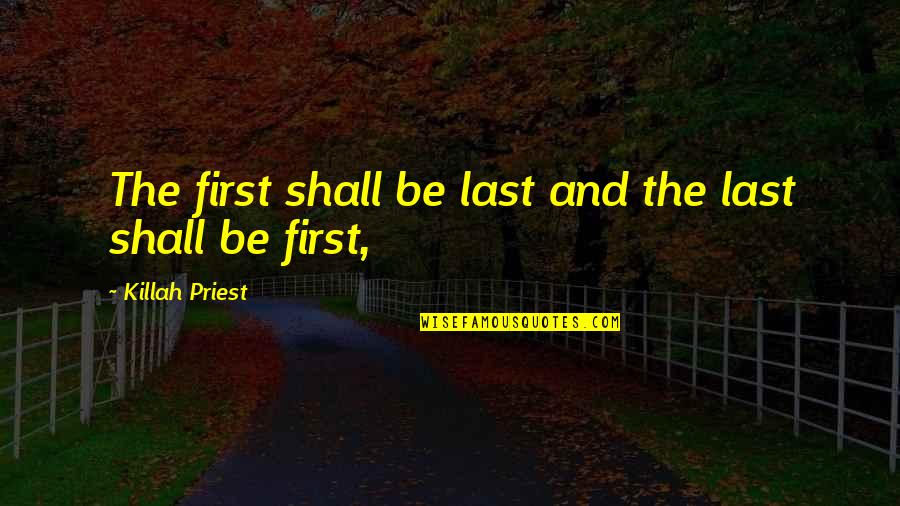 The first shall be last and the last shall be first, —
Killah Priest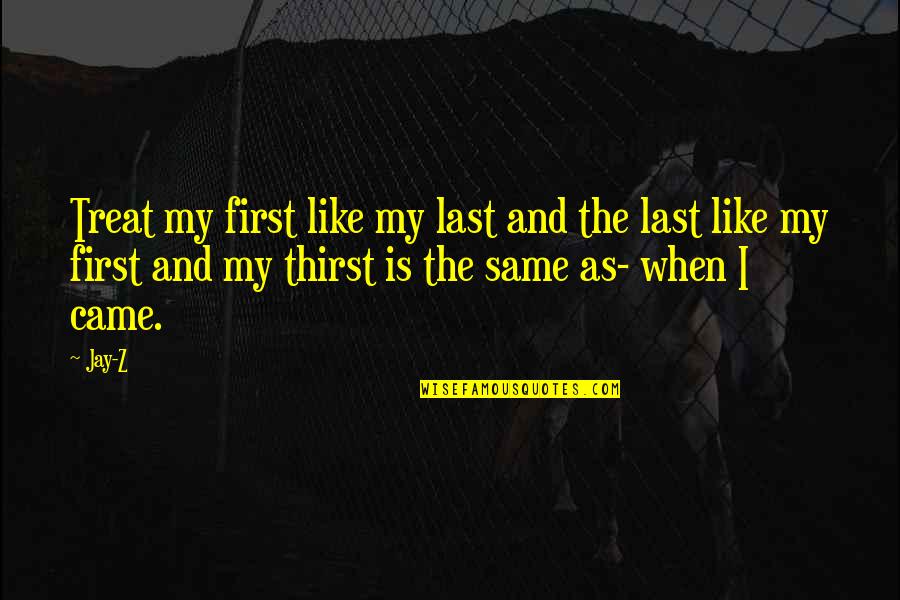 Treat my first like my last and the last like my first and my thirst is the same as- when I came. —
Jay-Z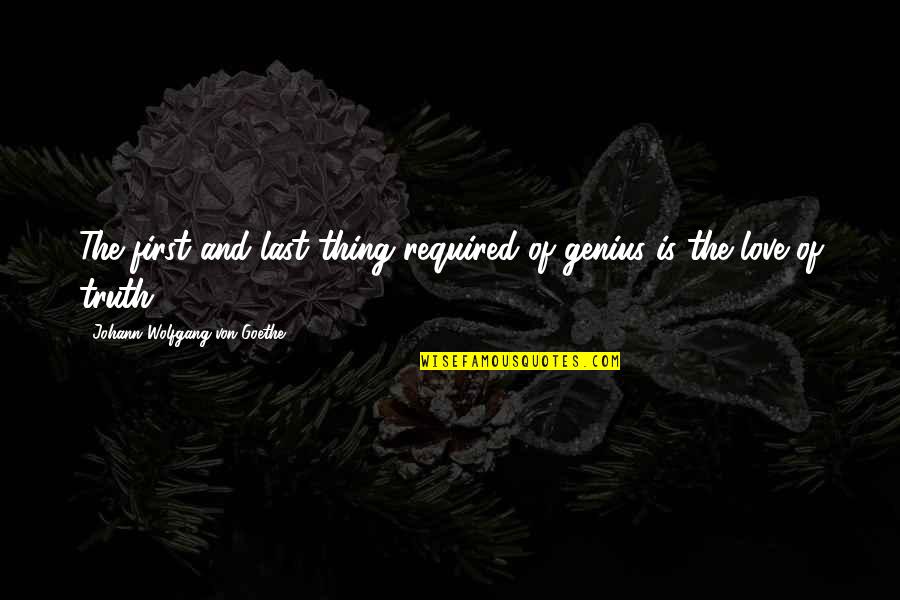 The first and last thing required of genius is the love of truth. —
Johann Wolfgang Von Goethe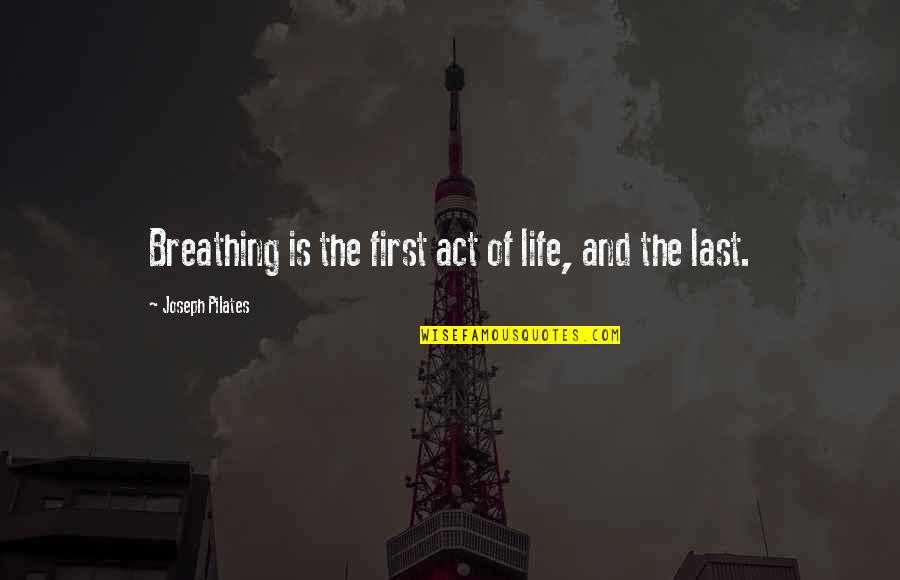 Breathing is the first act of life, and the last. —
Joseph Pilates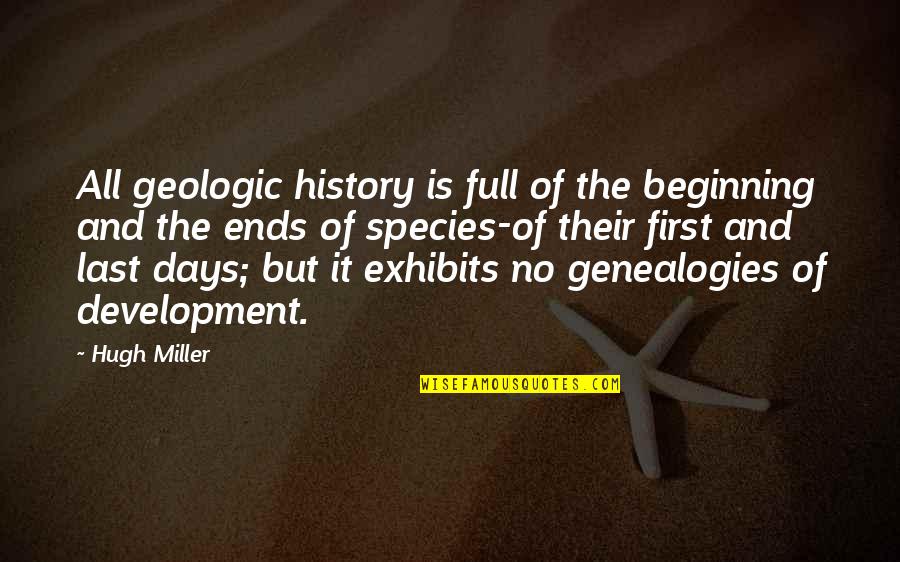 All geologic history is full of the beginning and the ends of species-of their first and last days; but it exhibits no genealogies of development. —
Hugh Miller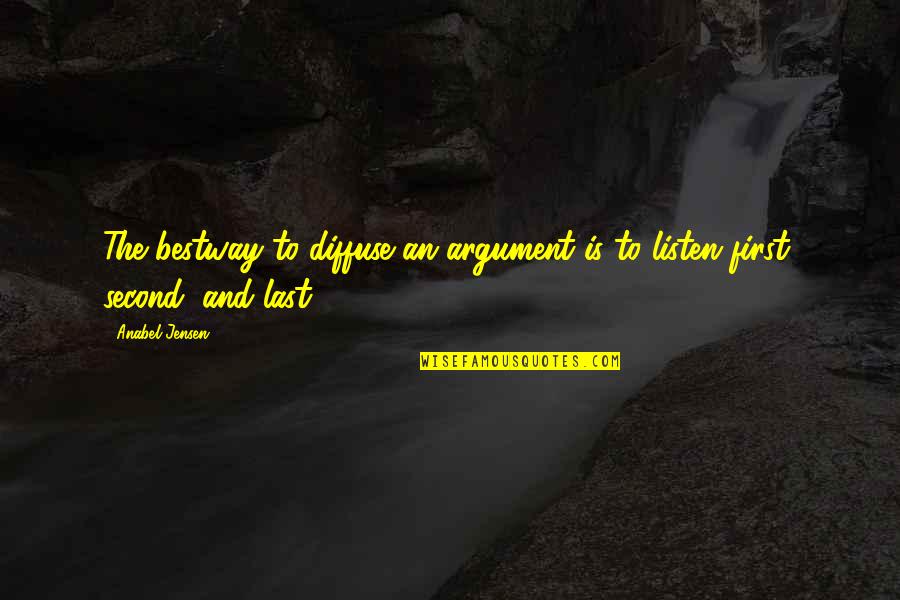 The bestway to diffuse an argument is to listen first, second, and last. —
Anabel Jensen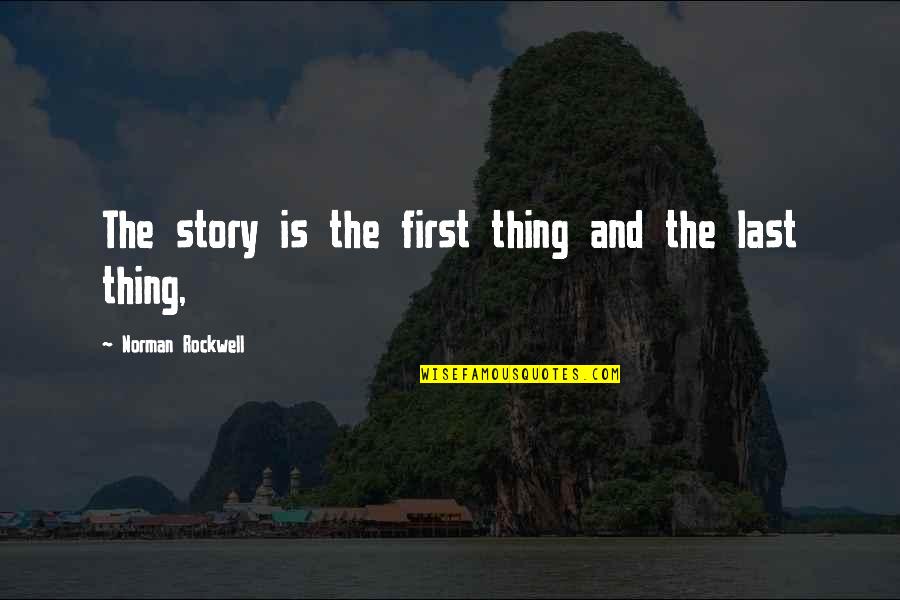 The story is the first thing and the last thing, —
Norman Rockwell