Ian Doescher Quotes
Top 30 wise famous quotes and sayings by Ian Doescher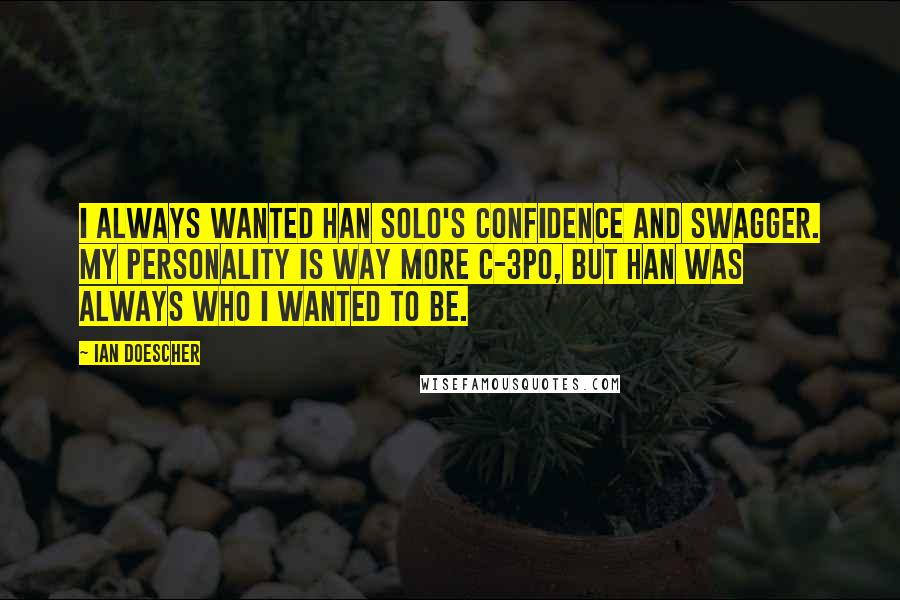 I always wanted Han Solo's confidence and swagger. My personality is way more C-3PO, but Han was always who I wanted to be.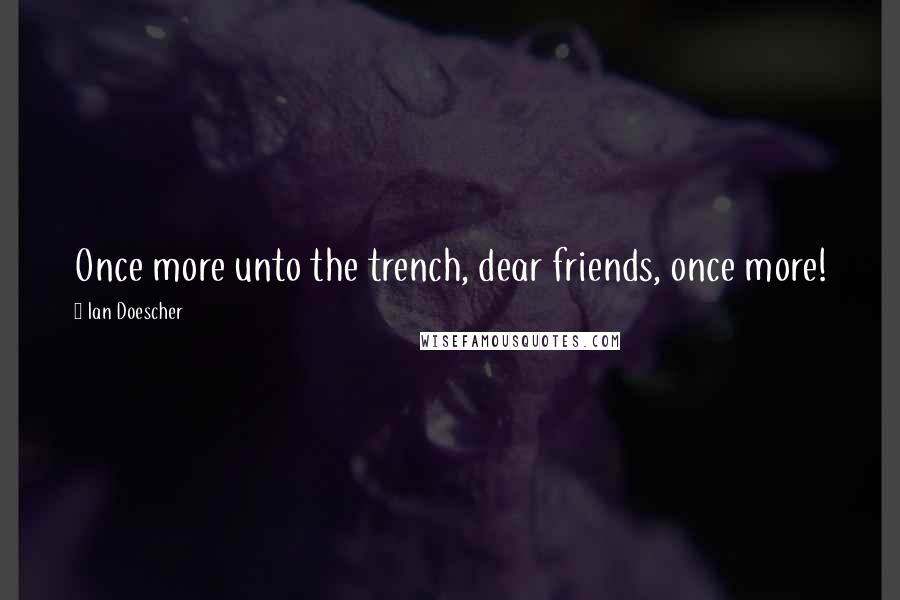 Once more unto the trench, dear friends, once more!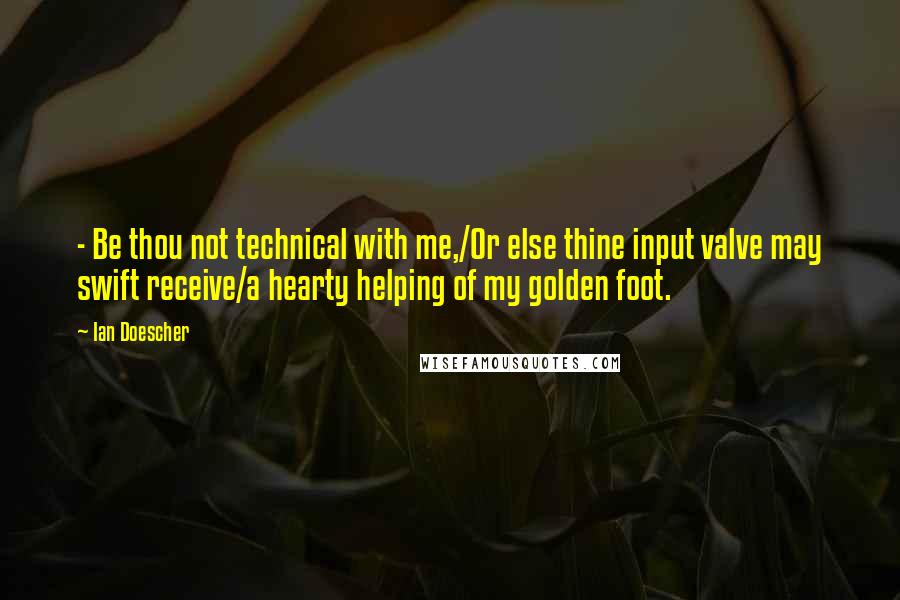 - Be thou not technical with me,/Or else thine input valve may swift receive/a hearty helping of my golden foot.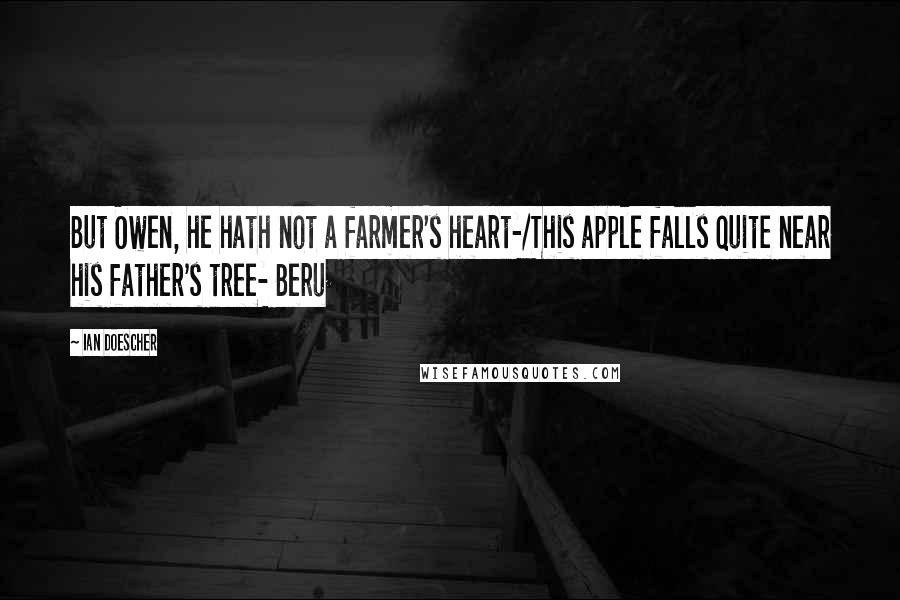 But Owen, he hath not a farmer's heart-/
This apple falls quite near his father's tree
- Beru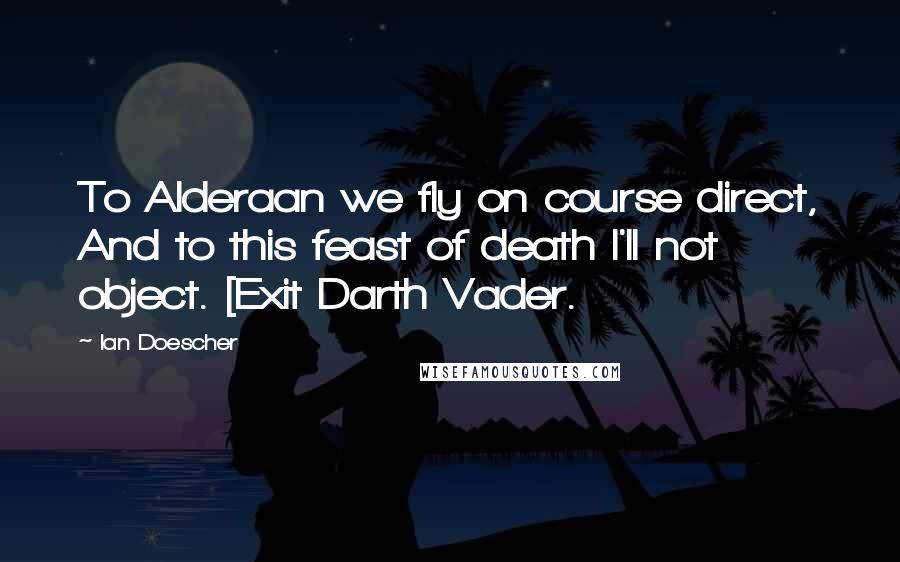 To Alderaan we fly on course direct, And to this feast of death I'll not object. [Exit Darth Vader.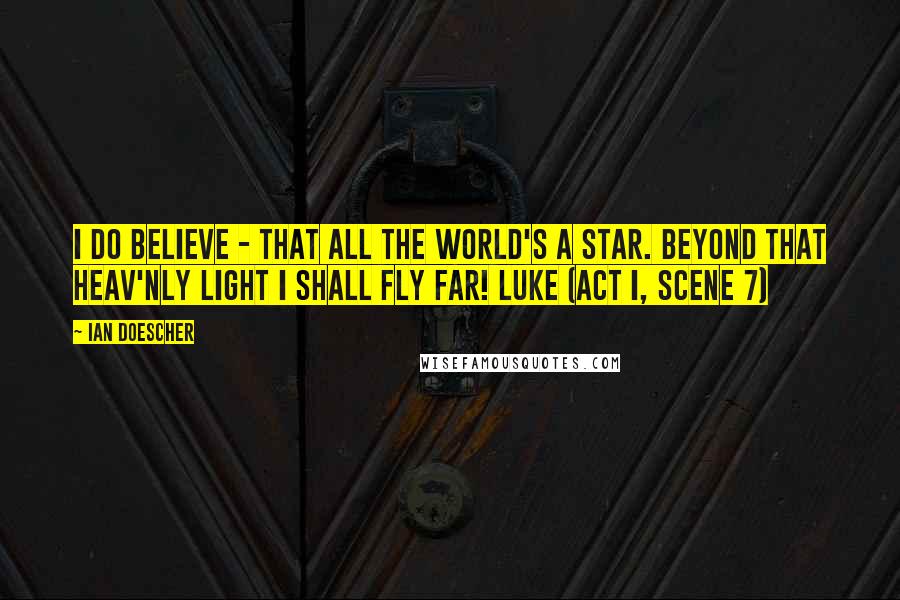 I do believe - that all the world's a star. Beyond that heav'nly light I shall fly far! Luke (ACT I, Scene 7)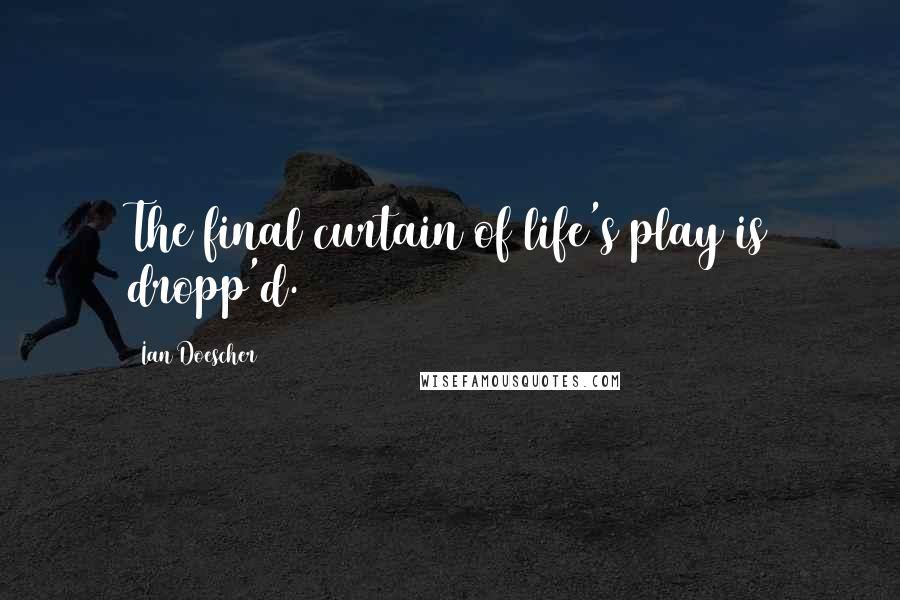 The final curtain of life's play is dropp'd.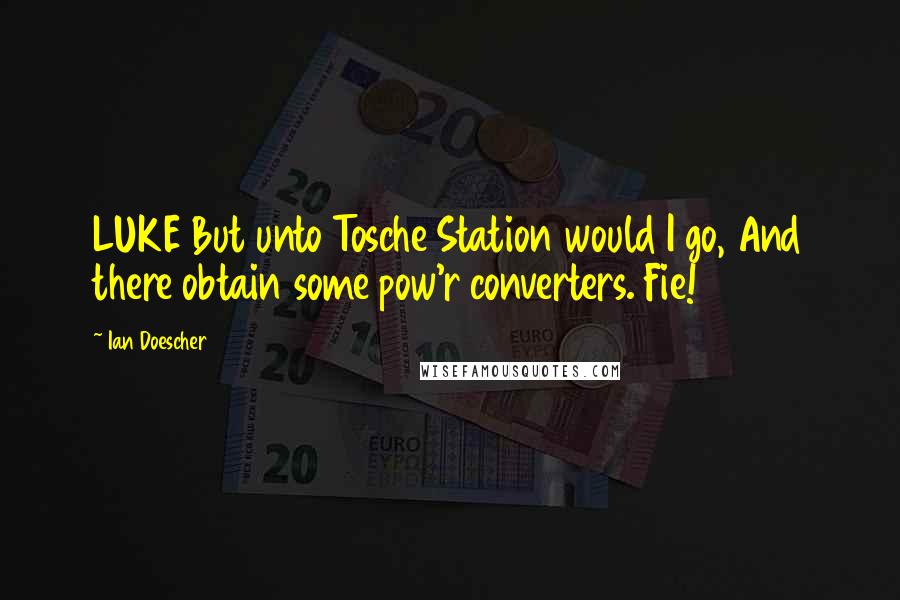 LUKE But unto Tosche Station would I go, And there obtain some pow'r converters. Fie!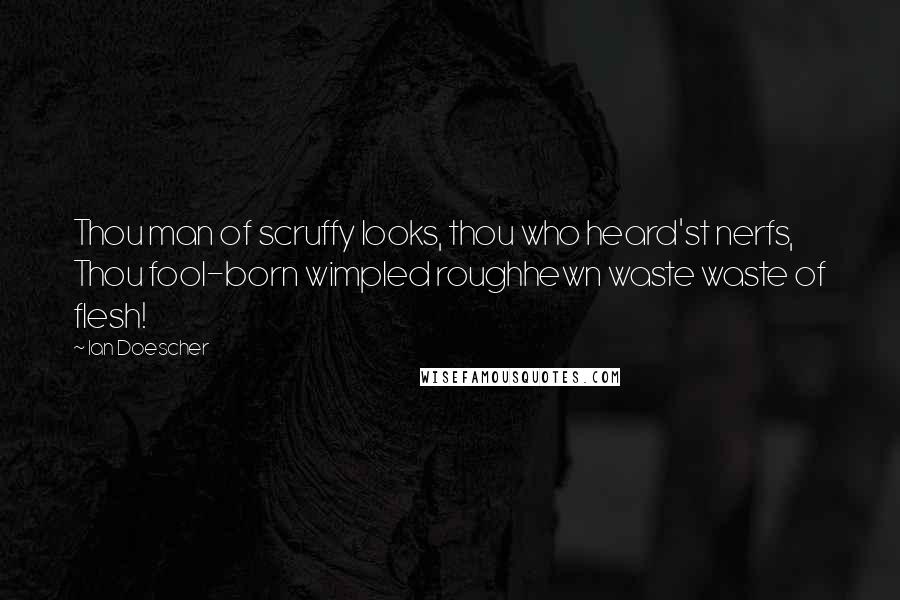 Thou man of scruffy looks, thou who heard'st nerfs, Thou fool-born wimpled roughhewn waste waste of flesh!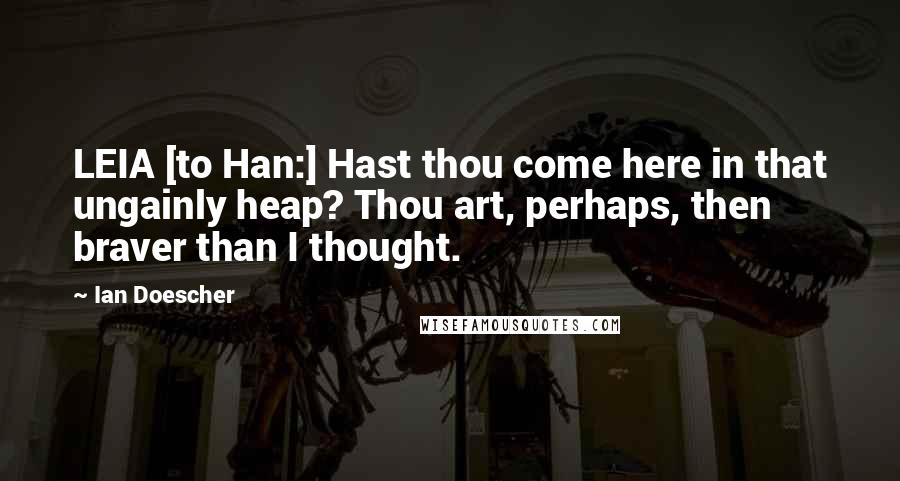 LEIA [to Han:] Hast thou come here in that ungainly heap? Thou art, perhaps, then braver than I thought.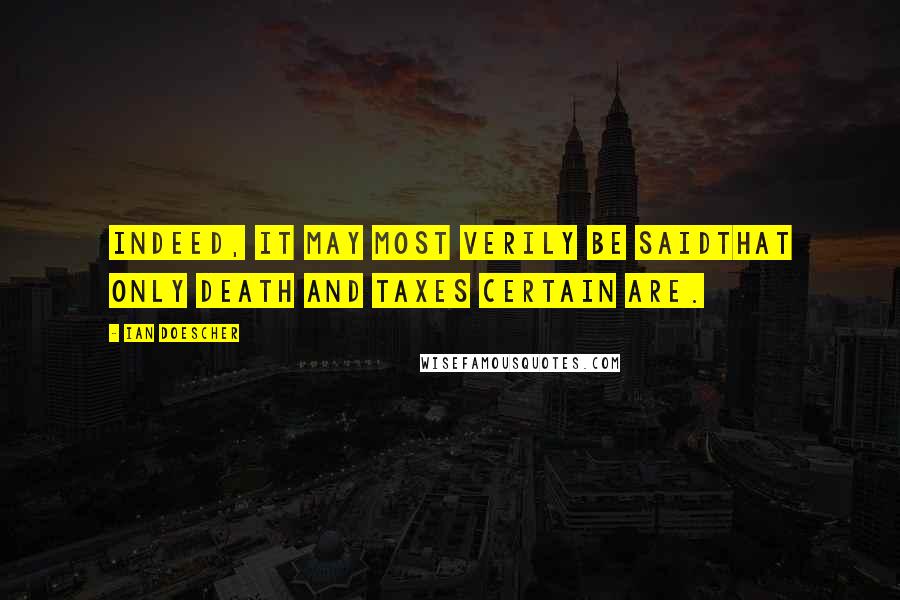 Indeed, it may most verily be said
That only death and taxes certain are.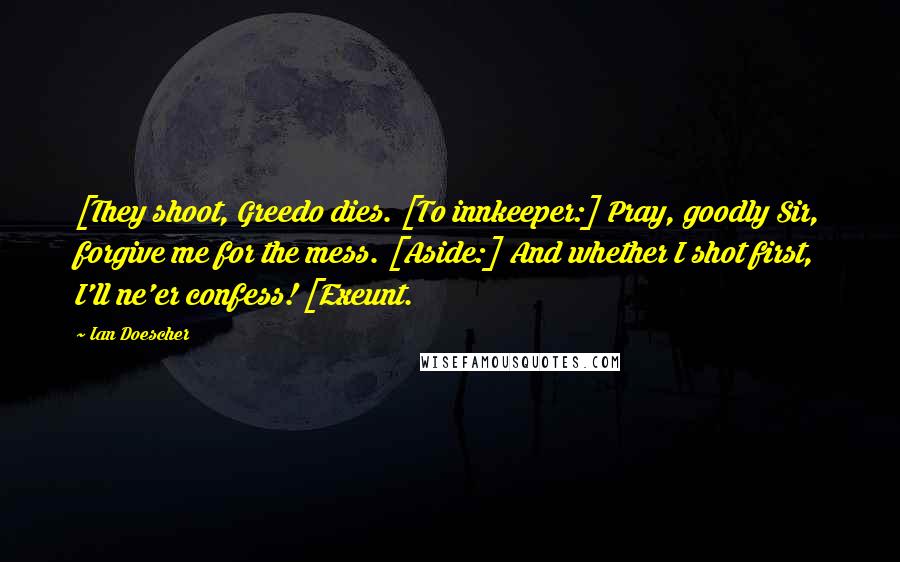 [They shoot, Greedo dies. [To innkeeper:] Pray, goodly Sir, forgive me for the mess. [Aside:] And whether I shot first, I'll ne'er confess! [Exeunt.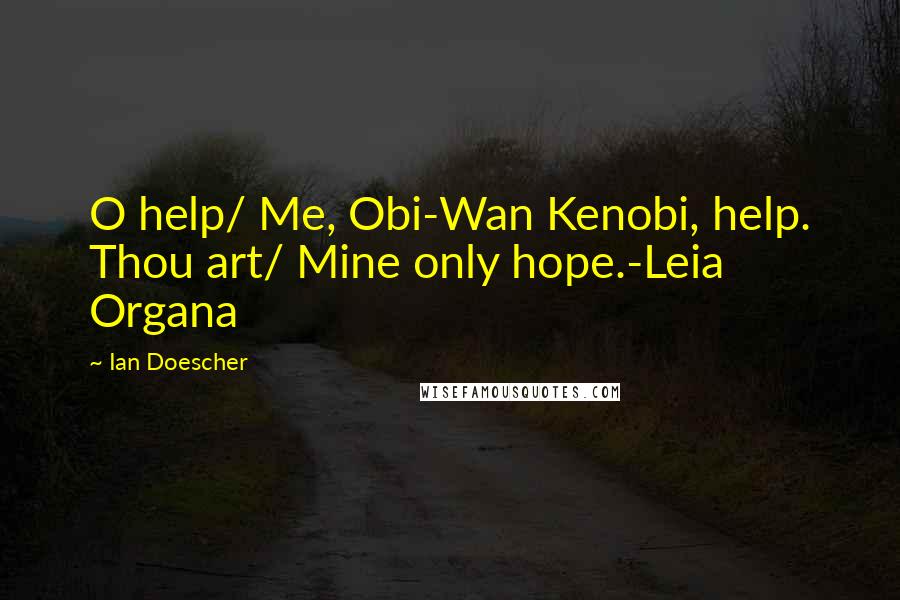 O help/ Me, Obi-Wan Kenobi, help. Thou art/ Mine only hope.
-Leia Organa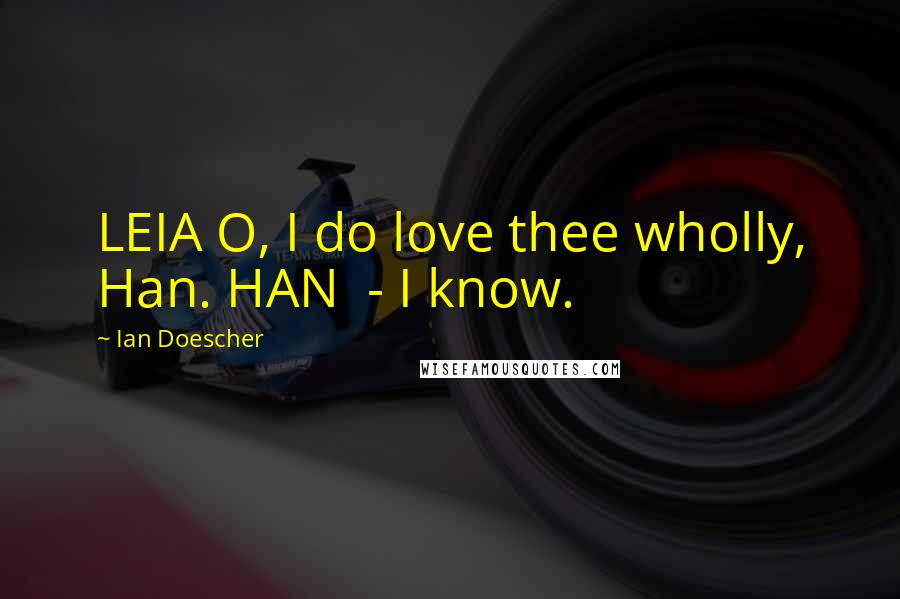 LEIA O, I do love thee wholly, Han. HAN - I know.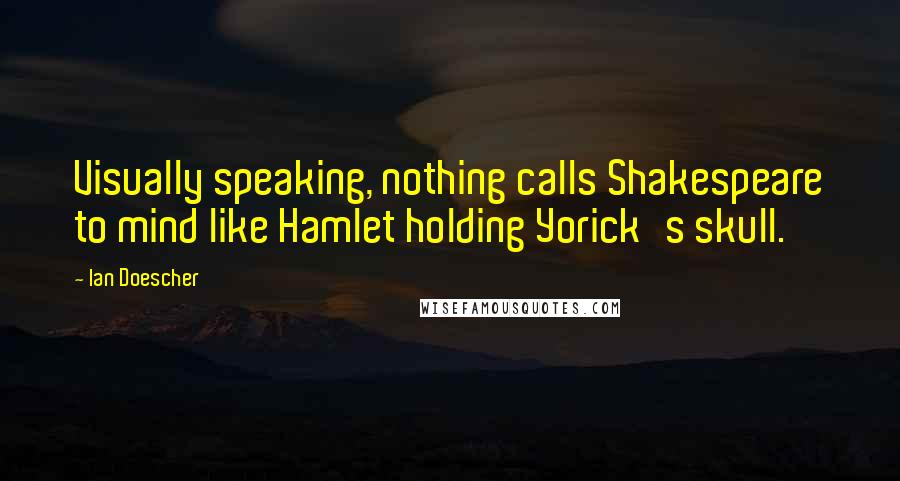 Visually speaking, nothing calls Shakespeare to mind like Hamlet holding Yorick's skull.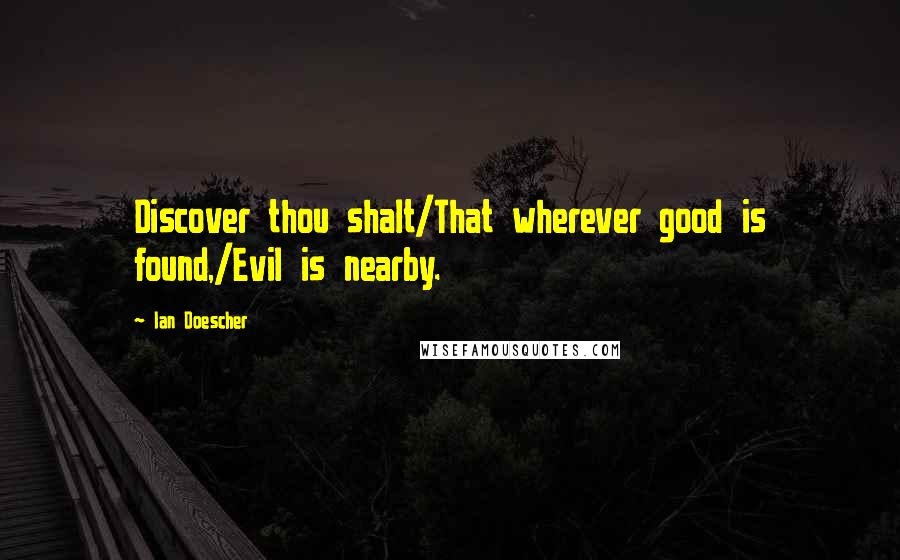 Discover thou shalt/That wherever good is found,/Evil is nearby.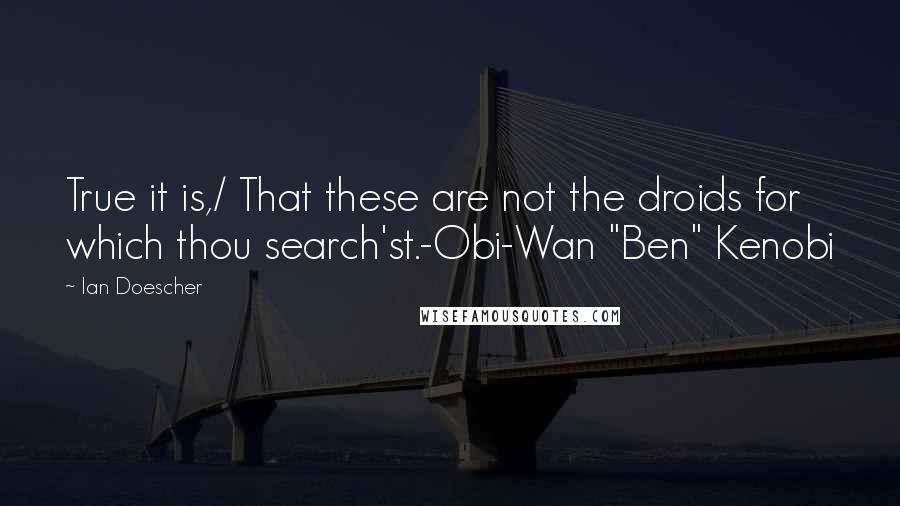 True it is,/ That these are not the droids for which thou search'st.
-Obi-Wan "Ben" Kenobi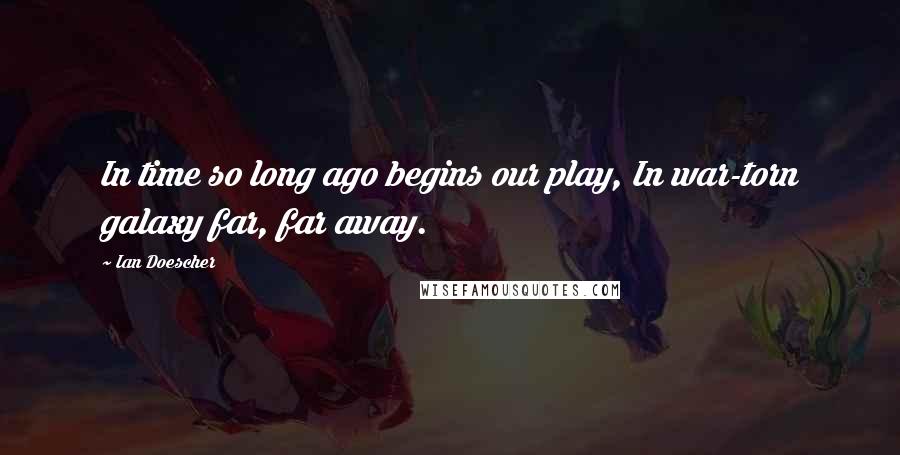 In time so long ago begins our play, In war-torn galaxy far, far away.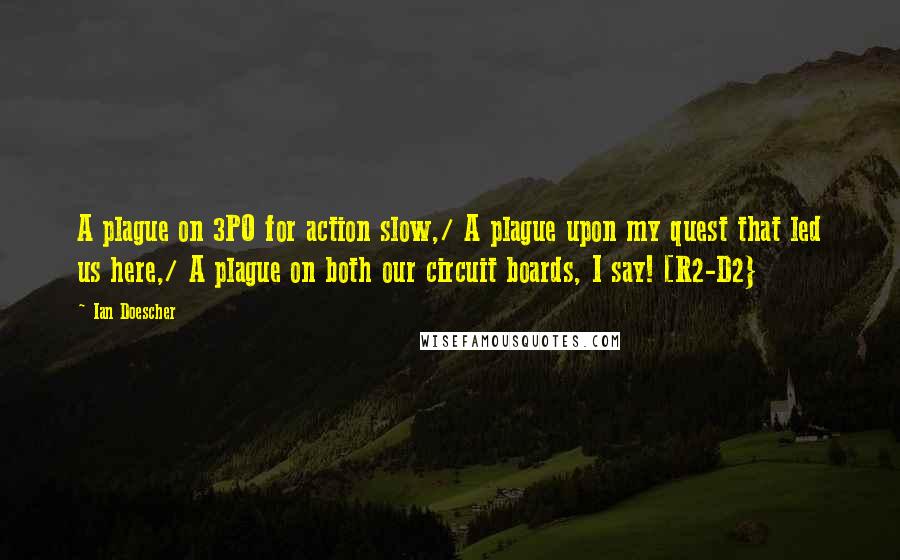 A plague on 3PO for action slow,/ A plague upon my quest that led us here,/ A plague on both our circuit boards, I say! [R2-D2}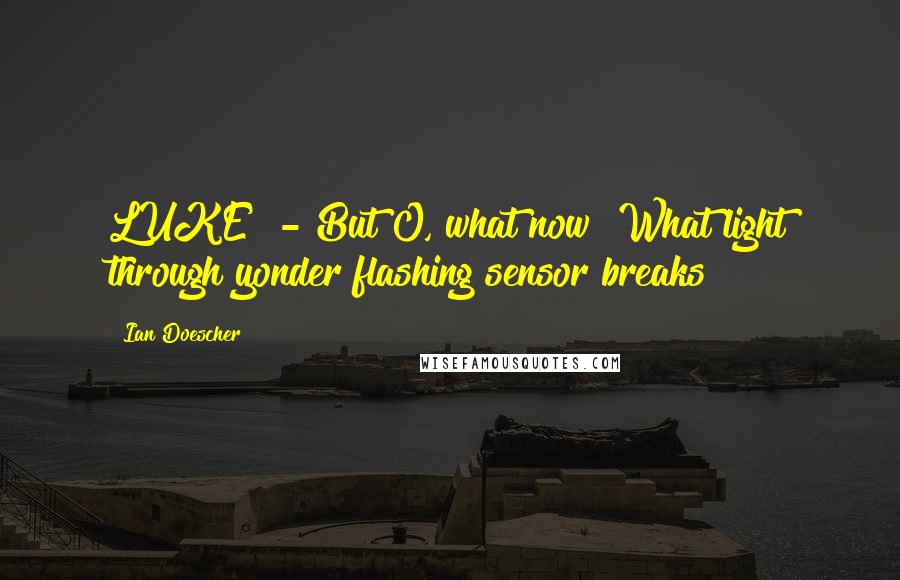 LUKE - But O, what now? What light through yonder flashing sensor breaks?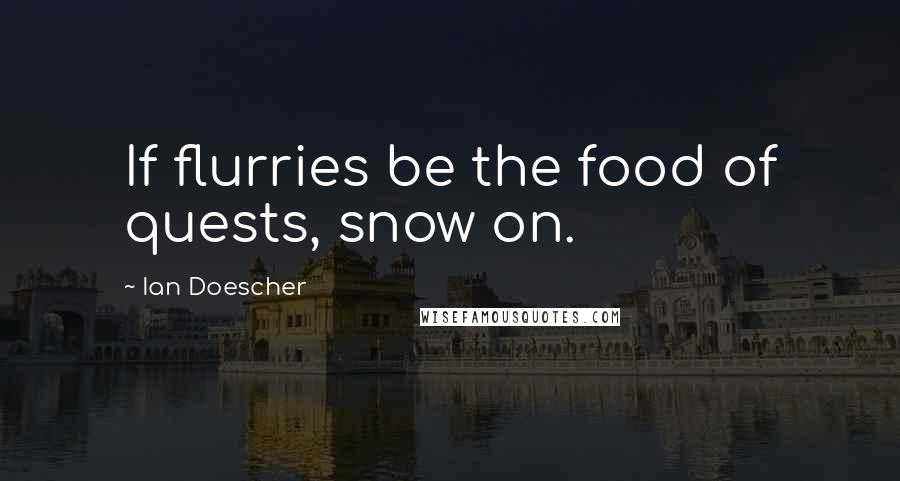 If flurries be the food of quests, snow on.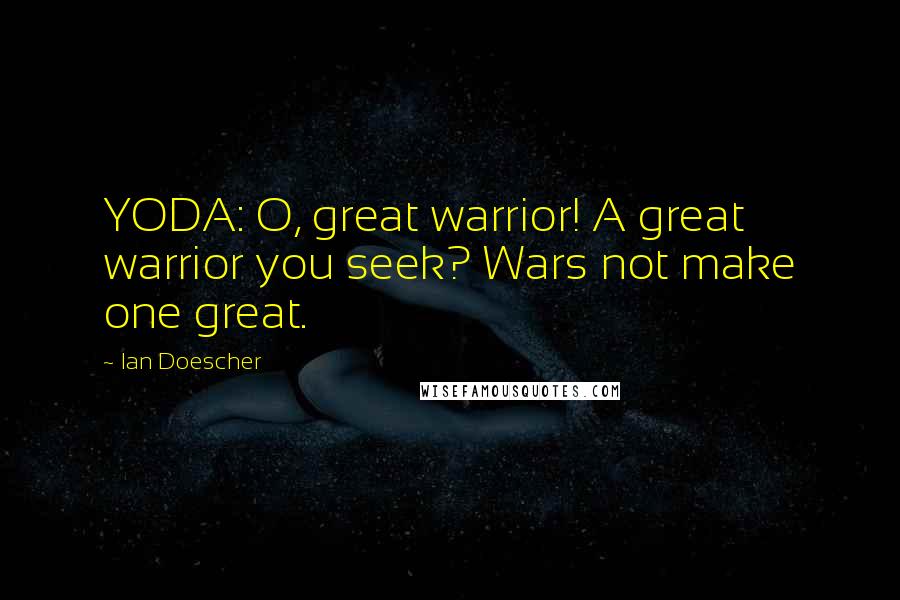 YODA: O, great warrior!
A great warrior you seek?
Wars not make one great.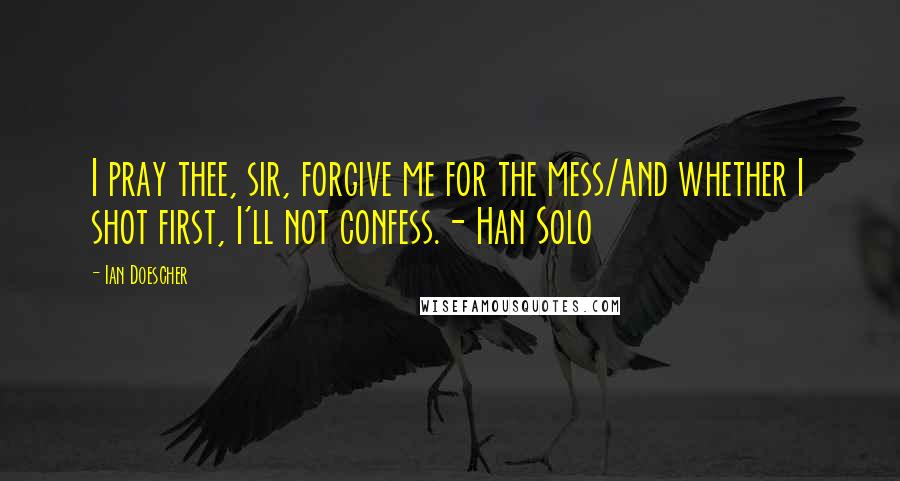 I pray thee, sir, forgive me for the mess/And whether I shot first, I'll not confess.
- Han Solo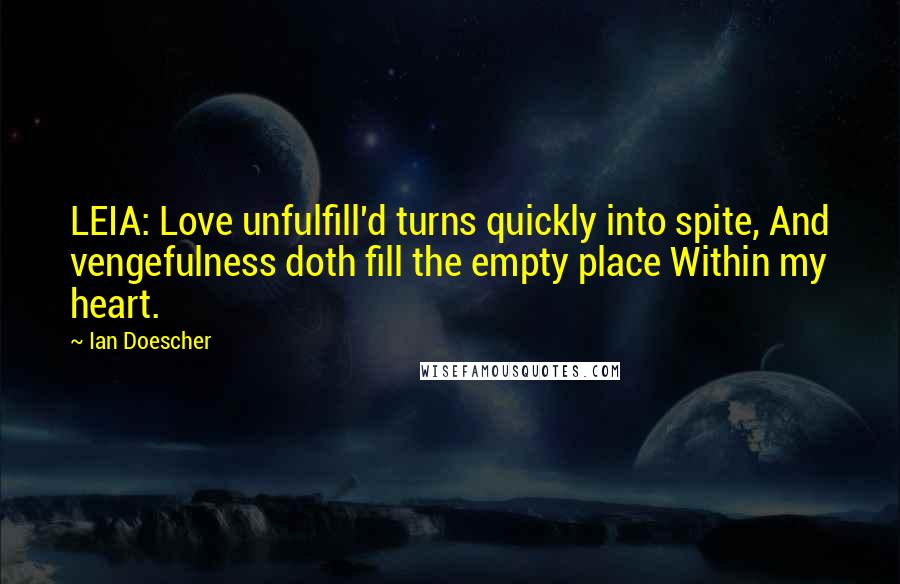 LEIA: Love unfulfill'd turns quickly into spite,
And vengefulness doth fill the empty place
Within my heart.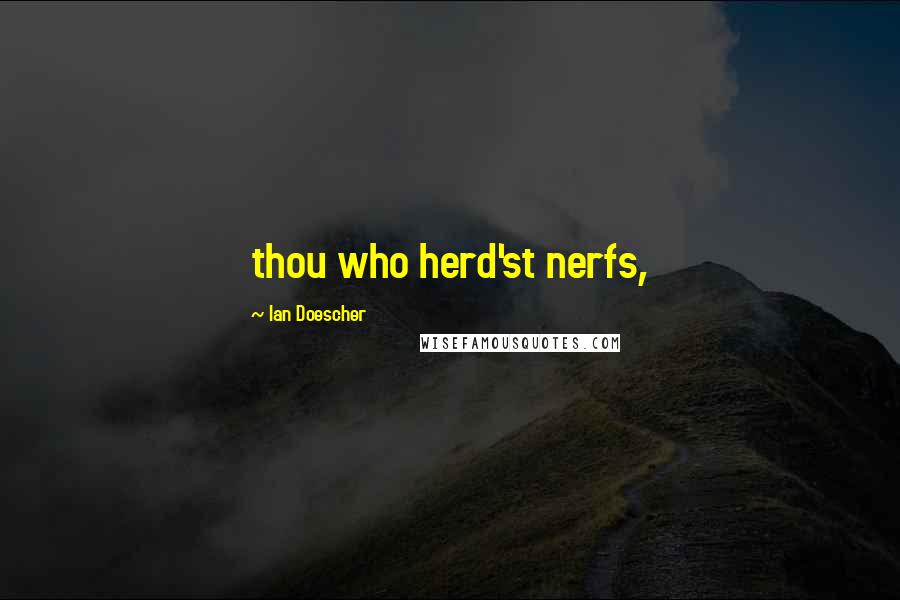 thou who herd'st nerfs,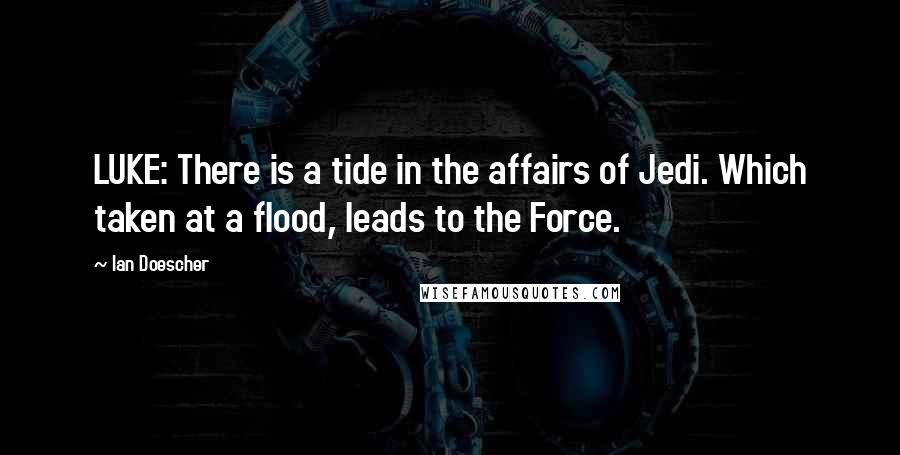 LUKE: There is a tide in the affairs of Jedi.
Which taken at a flood, leads to the Force.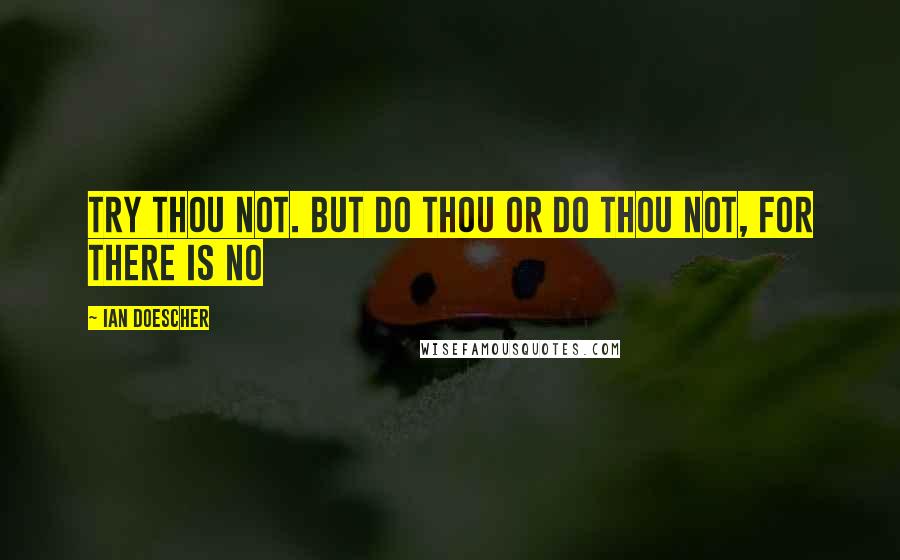 Try thou not. But do thou or do thou not, For there is no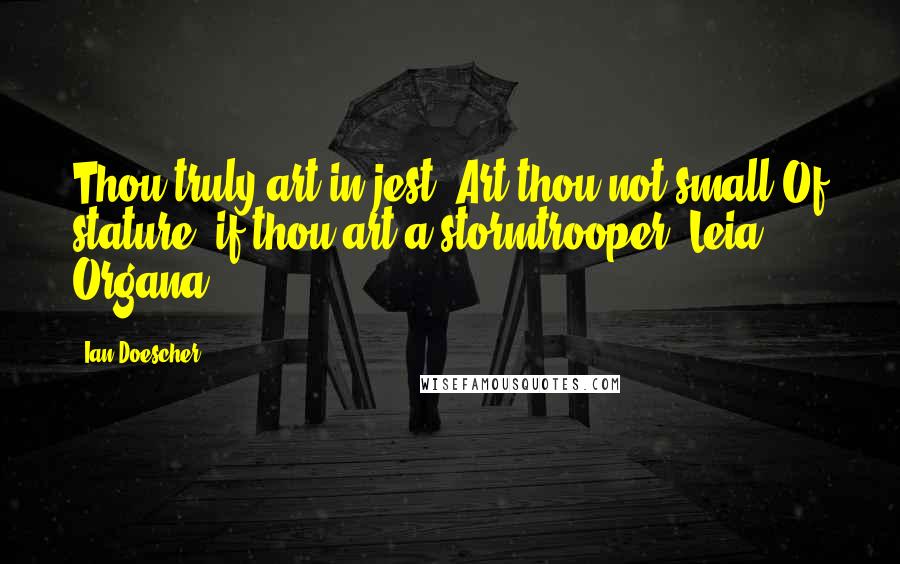 Thou truly art in jest. Art thou not small/Of stature, if thou art a stormtrooper?
-Leia Organa