Gregory Crewdson Quotes
Top 7 wise famous quotes and sayings by Gregory Crewdson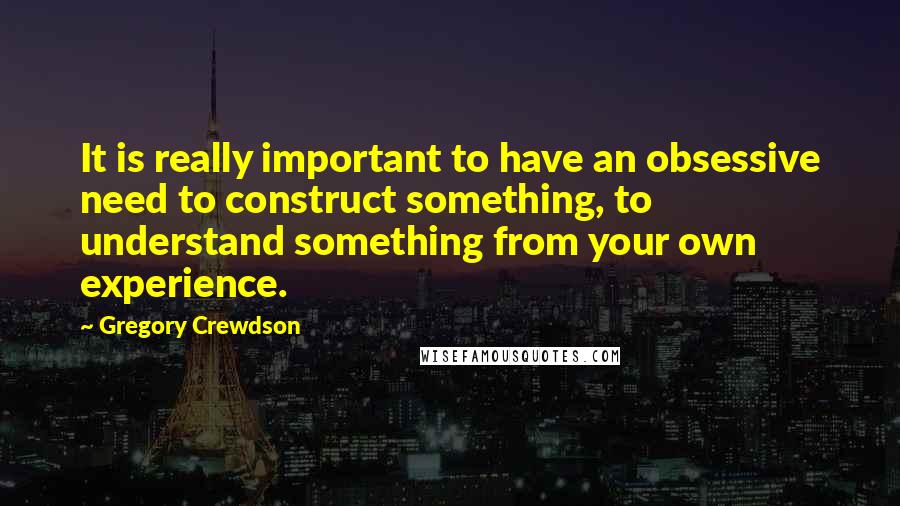 It is really important to have an obsessive need to construct something, to understand something from your own experience.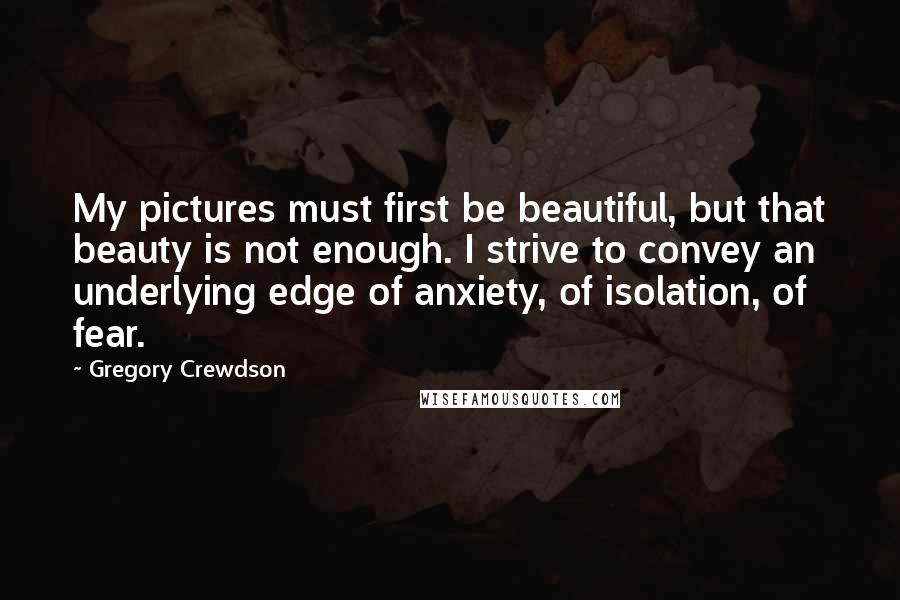 My pictures must first be beautiful, but that beauty is not enough. I strive to convey an underlying edge of anxiety, of isolation, of fear.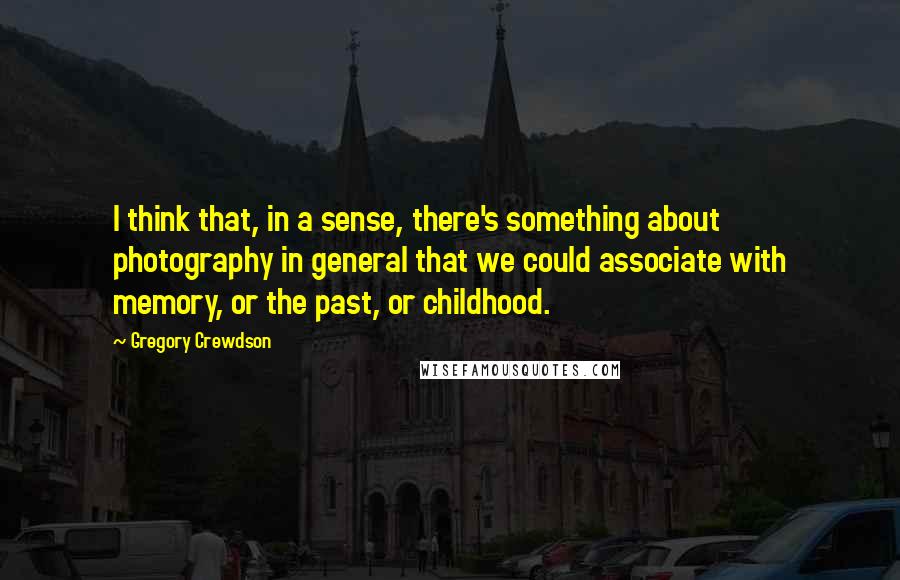 I think that, in a sense, there's something about photography in general that we could associate with memory, or the past, or childhood.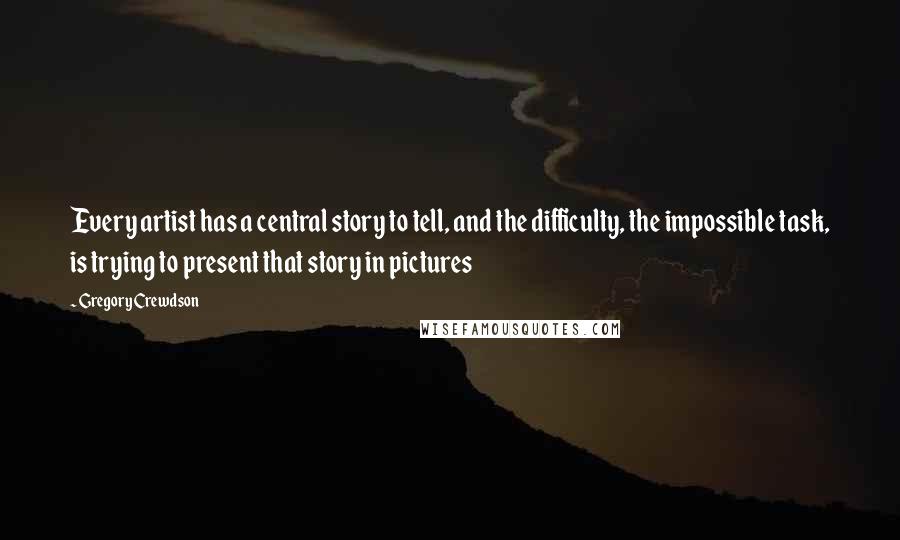 Every artist has a central story to tell, and the difficulty, the impossible task, is trying to present that story in pictures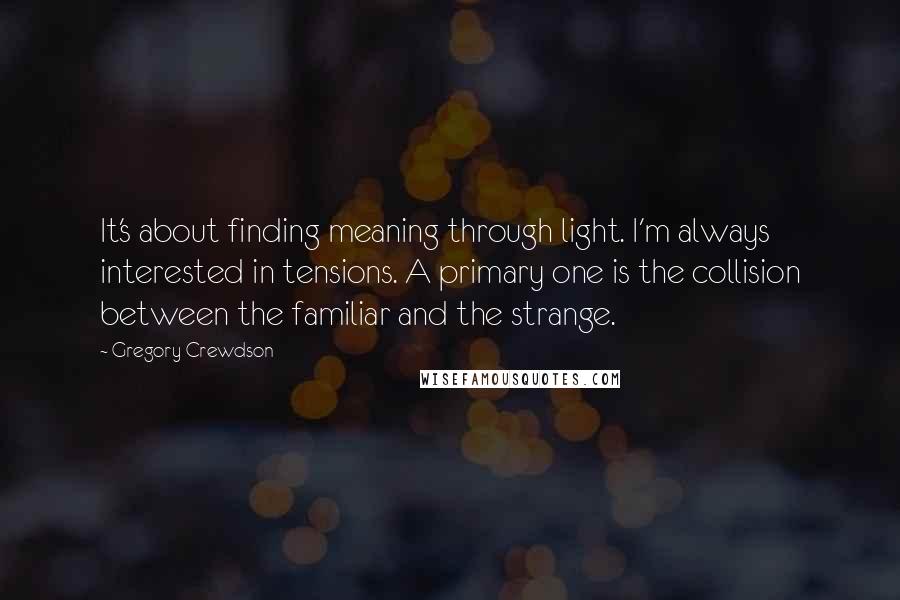 It's about finding meaning through light. I'm always interested in tensions. A primary one is the collision between the familiar and the strange.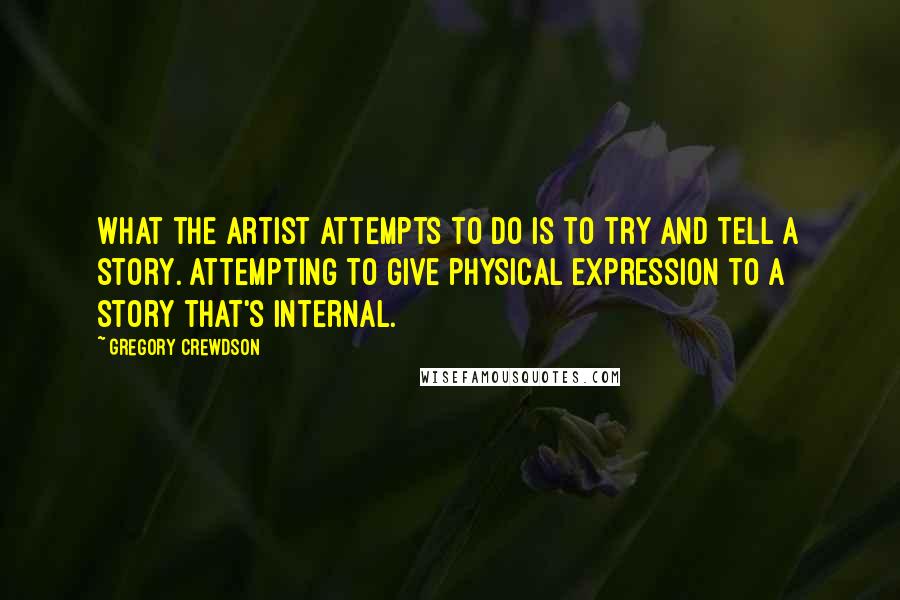 What the artist attempts to do is to try and tell a story. Attempting to give physical expression to a story that's internal.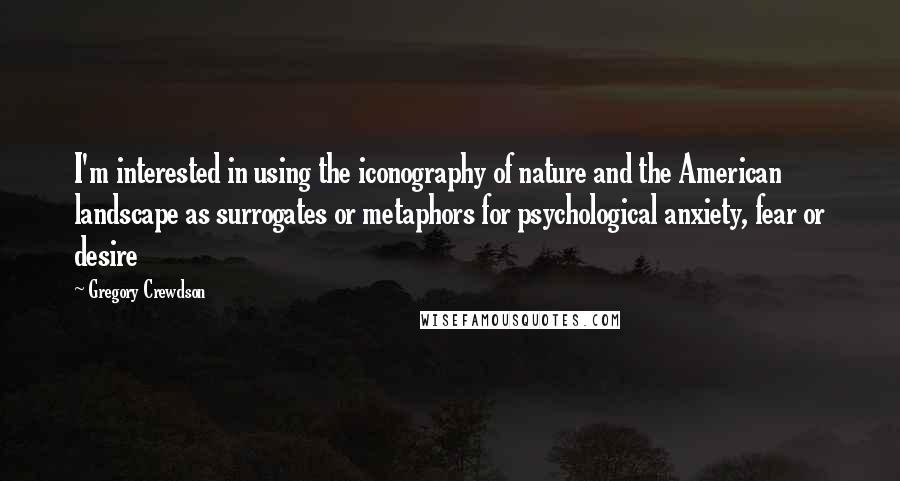 I'm interested in using the iconography of nature and the American landscape as surrogates or metaphors for psychological anxiety, fear or desire