Christian De Duve Quotes
Top 9 wise famous quotes and sayings by Christian De Duve
I followed lectures on the history, geography, economy and political organization of Sweden.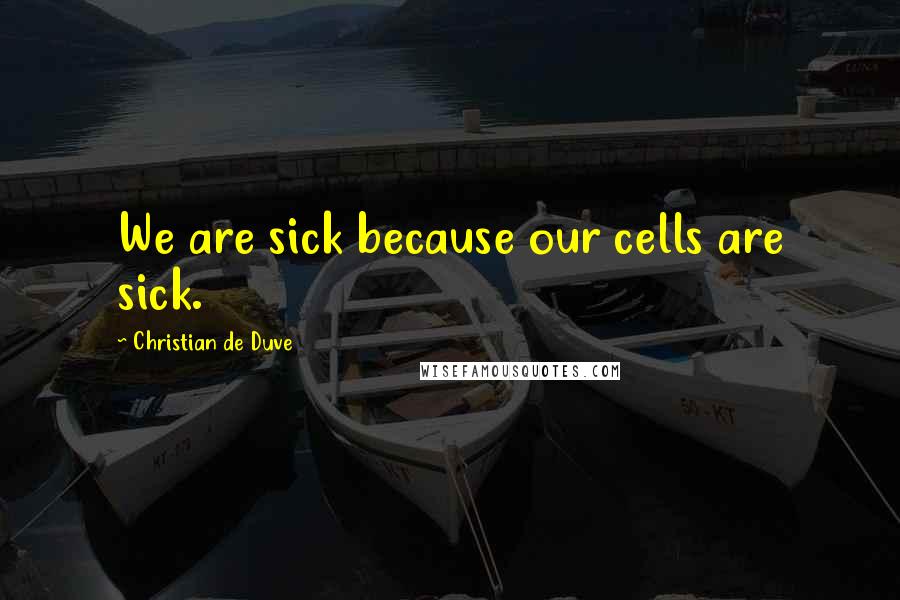 We are sick because our cells are sick.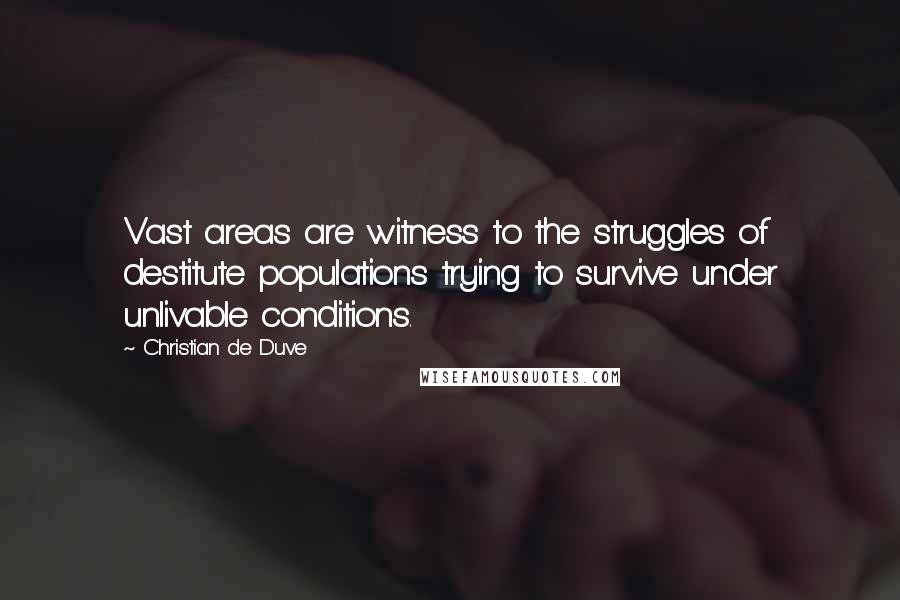 Vast areas are witness to the struggles of destitute populations trying to survive under unlivable conditions.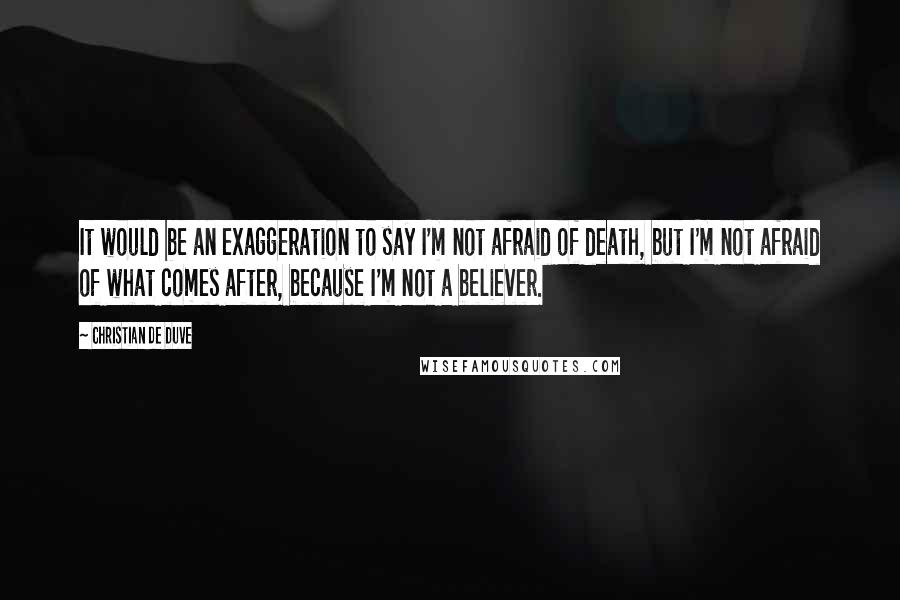 It would be an exaggeration to say I'm not afraid of death, but I'm not afraid of what comes after, because I'm not a believer.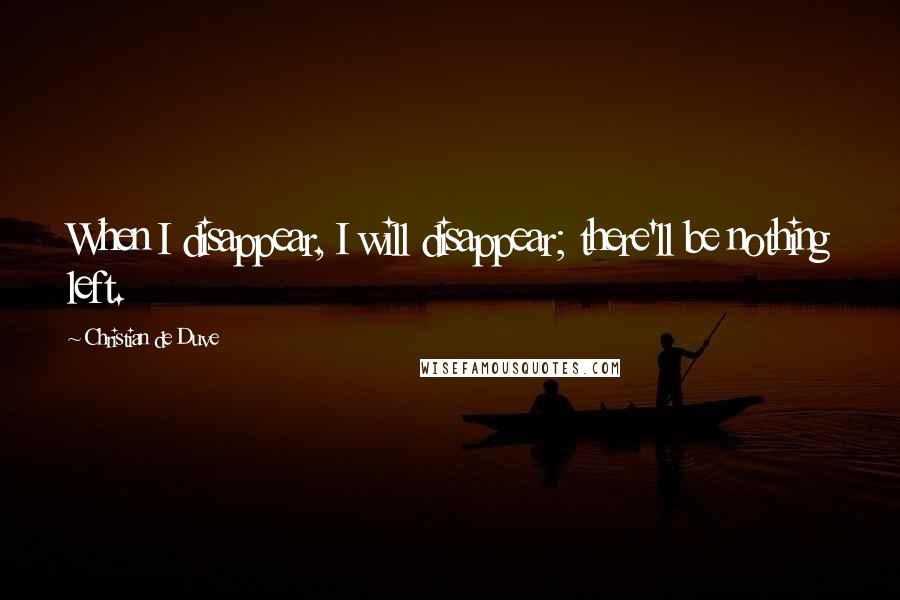 When I disappear, I will disappear; there'll be nothing left.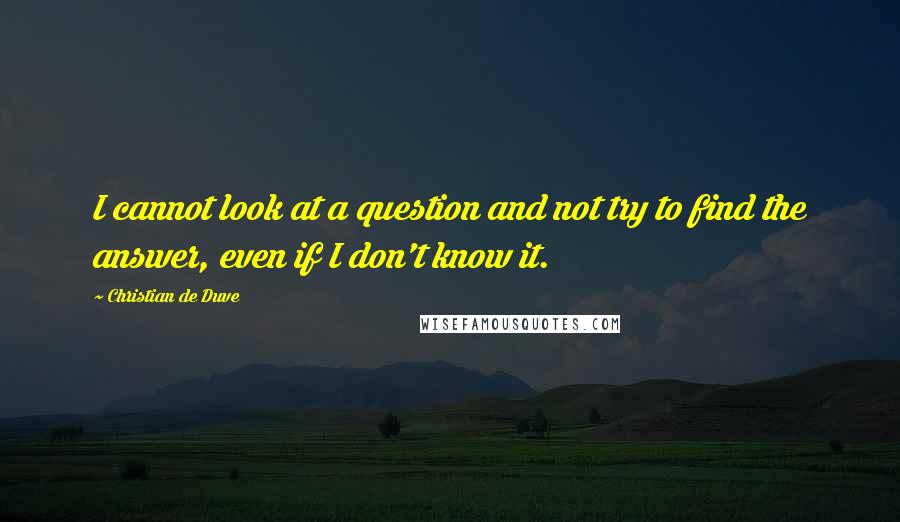 I cannot look at a question and not try to find the answer, even if I don't know it.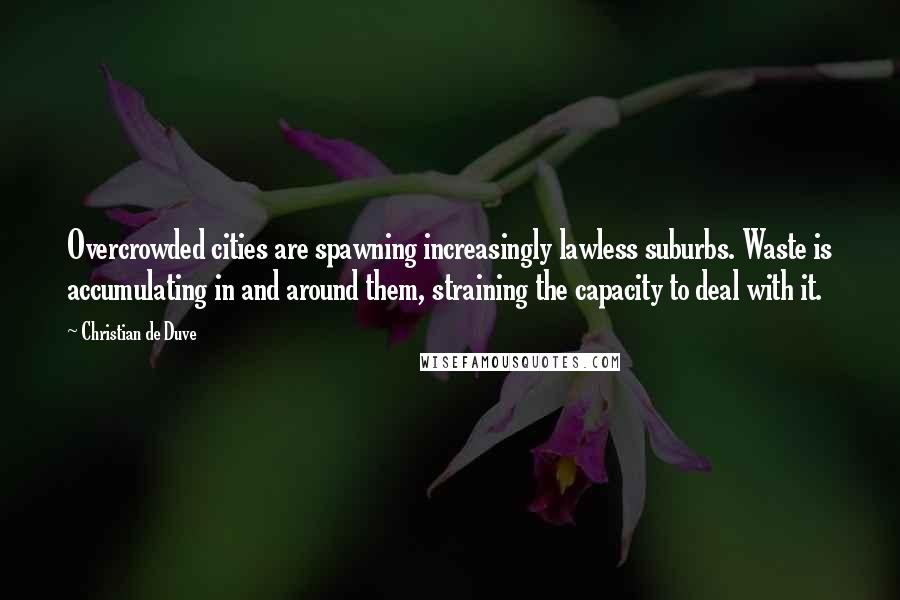 Overcrowded cities are spawning increasingly lawless suburbs. Waste is accumulating in and around them, straining the capacity to deal with it.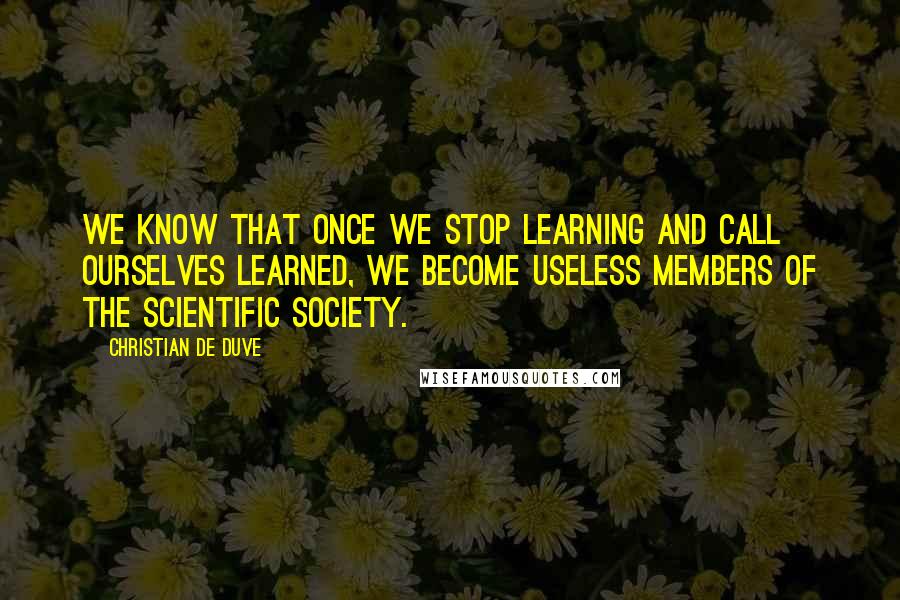 We know that once we stop learning and call ourselves learned, we become useless members of the scientific society.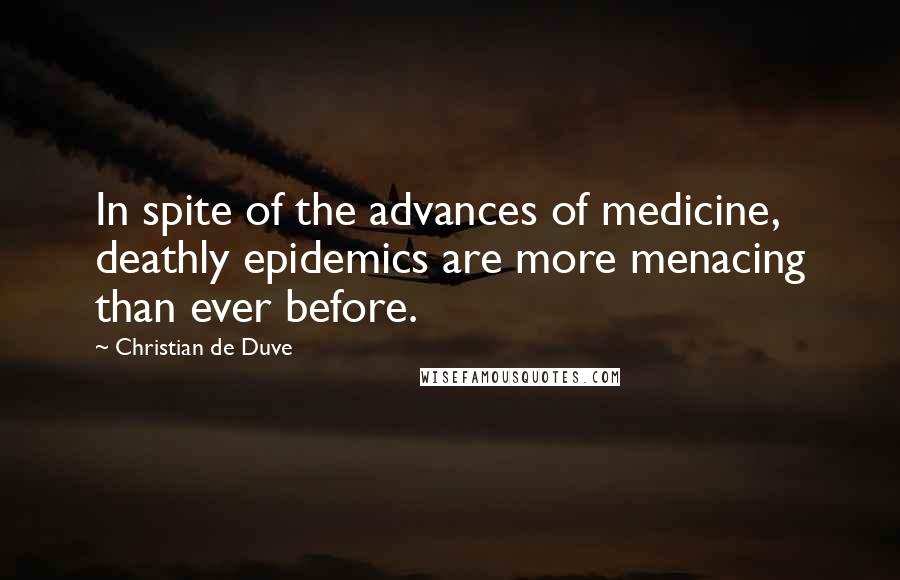 In spite of the advances of medicine, deathly epidemics are more menacing than ever before.