Bella Thorne Quotes
Collection of top 39 famous quotes about Bella Thorne
Bella Thorne Quotes & Sayings
Happy to read and share the best inspirational Bella Thorne quotes, sayings and quotations on Wise Famous Quotes.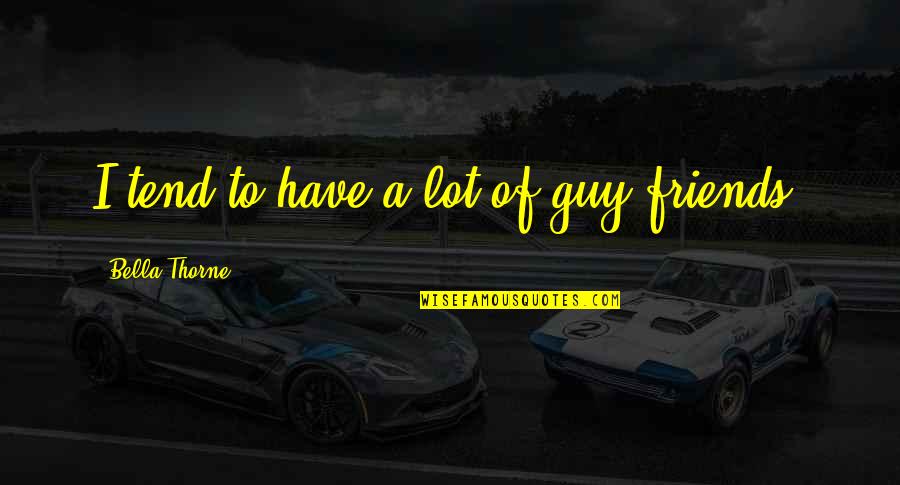 I tend to have a lot of guy friends.
—
Bella Thorne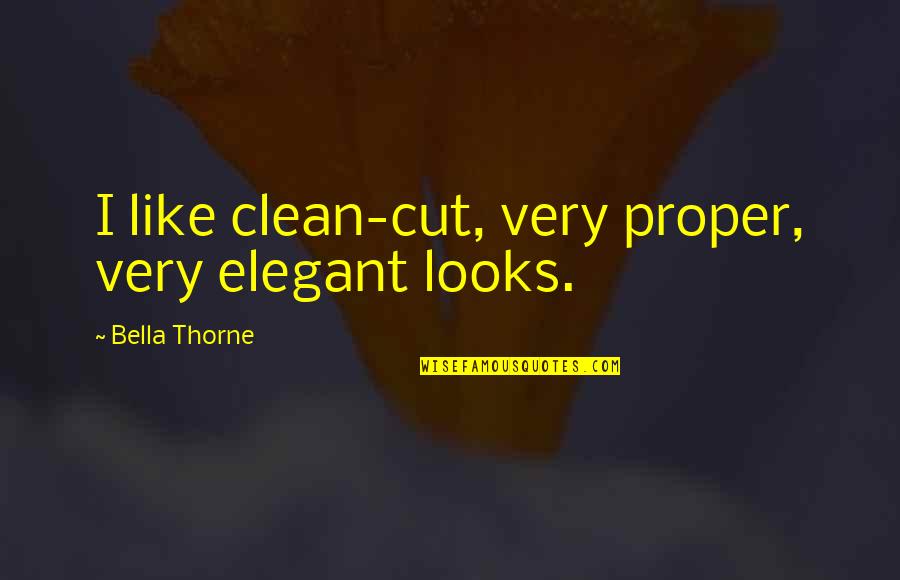 I like clean-cut, very proper, very elegant looks.
—
Bella Thorne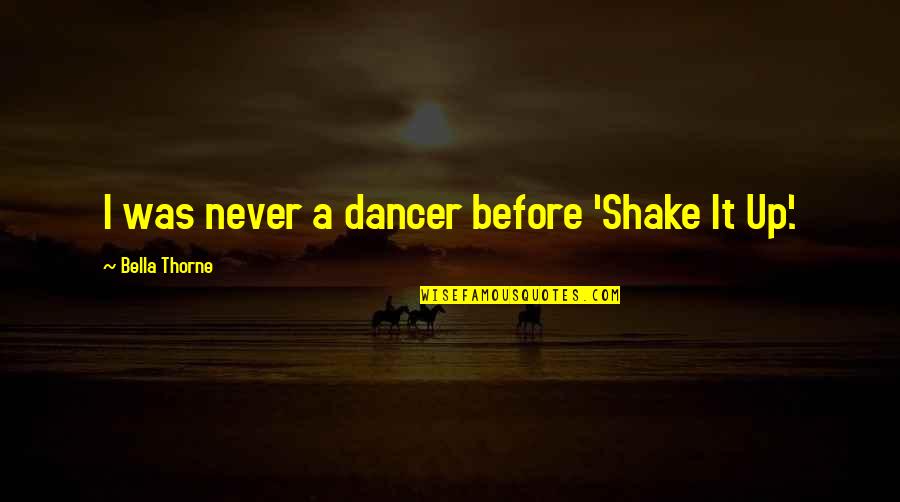 I was never a dancer before 'Shake It Up'.
—
Bella Thorne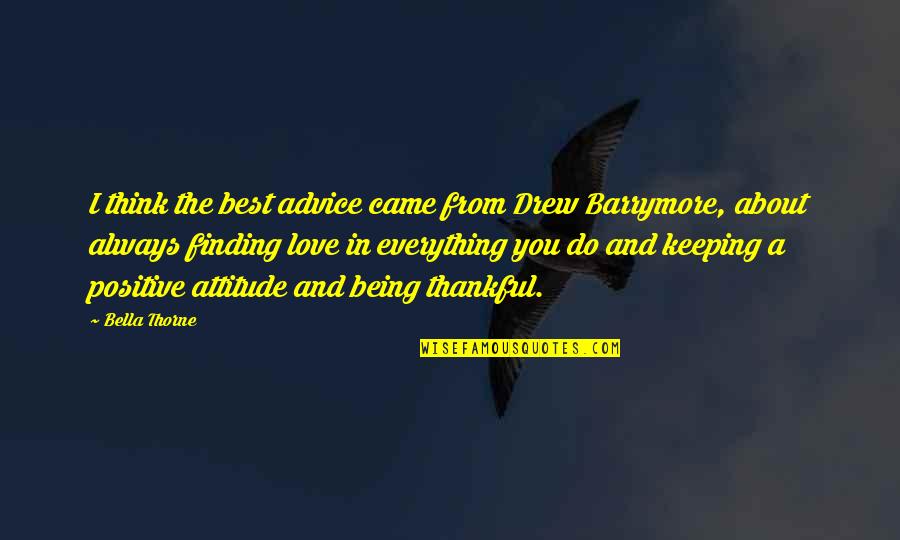 I think the best advice came from Drew Barrymore, about always finding love in everything you do and keeping a positive attitude and being thankful.
—
Bella Thorne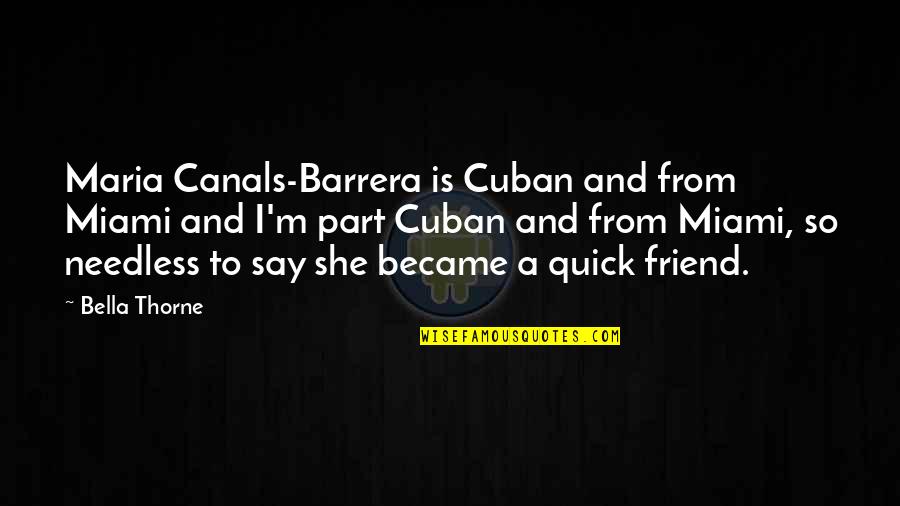 Maria Canals-Barrera is Cuban and from Miami and I'm part Cuban and from Miami, so needless to say she became a quick friend.
—
Bella Thorne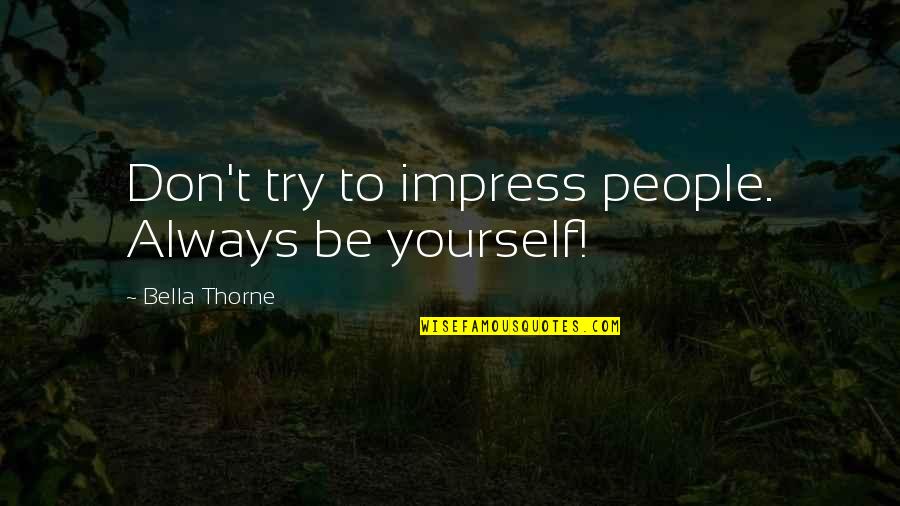 Don't try to impress people. Always be yourself!
—
Bella Thorne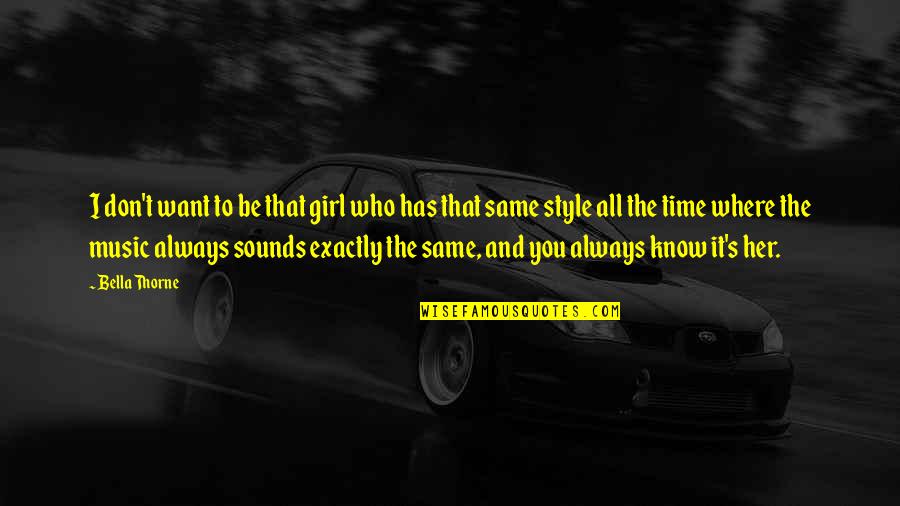 I don't want to be that girl who has that same style all the time where the music always sounds exactly the same, and you always know it's her.
—
Bella Thorne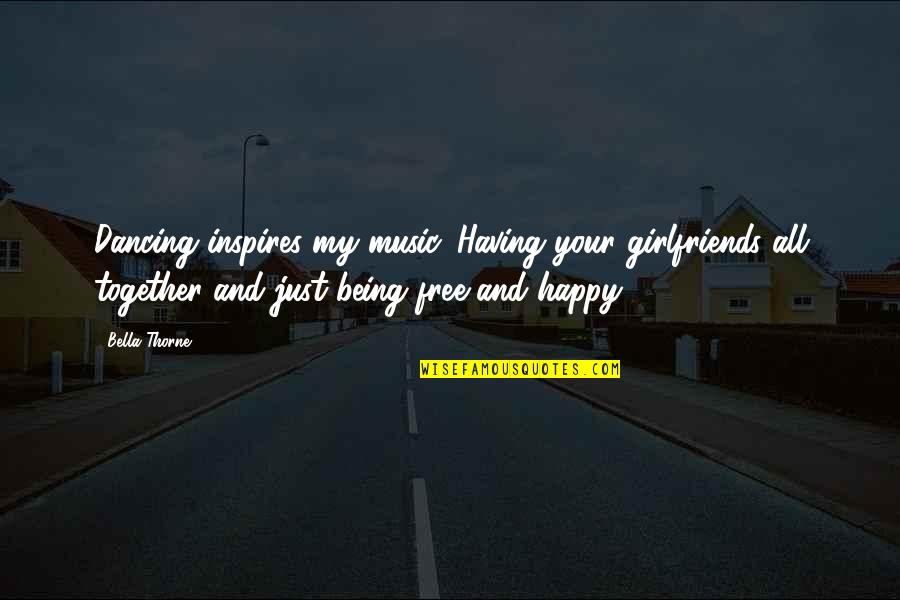 Dancing inspires my music. Having your girlfriends all together and just being free and happy. —
Bella Thorne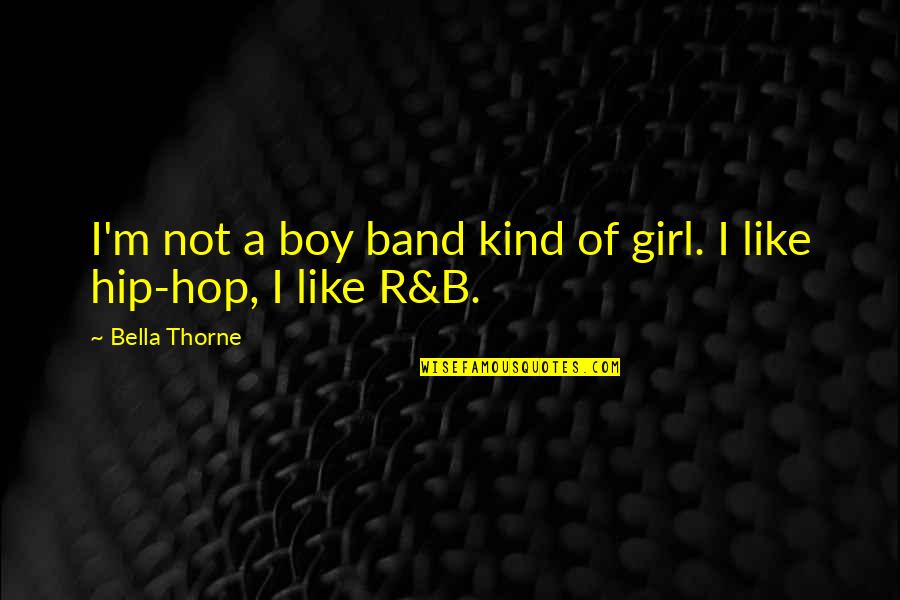 I'm not a boy band kind of girl. I like hip-hop, I like R&B. —
Bella Thorne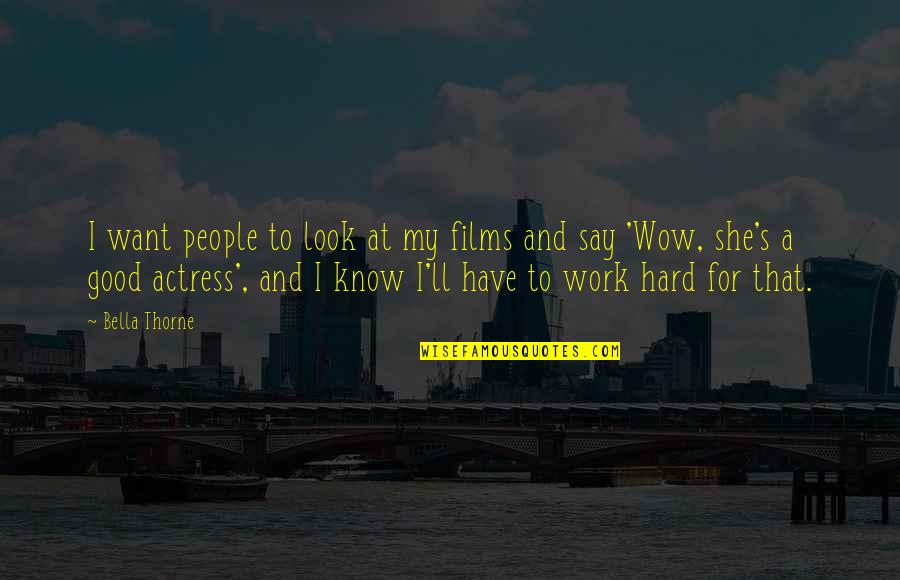 I want people to look at my films and say 'Wow, she's a good actress', and I know I'll have to work hard for that. —
Bella Thorne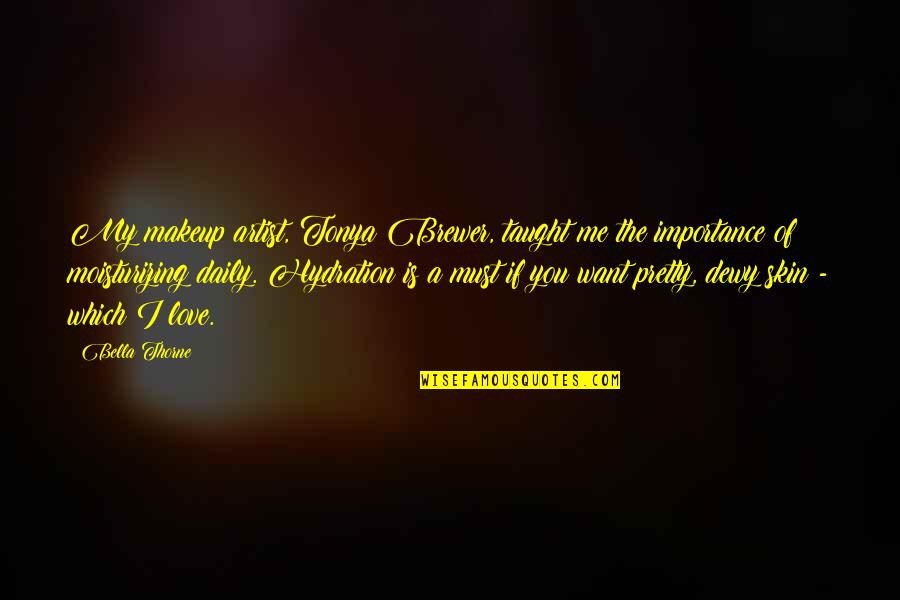 My makeup artist, Tonya Brewer, taught me the importance of moisturizing daily. Hydration is a must if you want pretty, dewy skin - which I love. —
Bella Thorne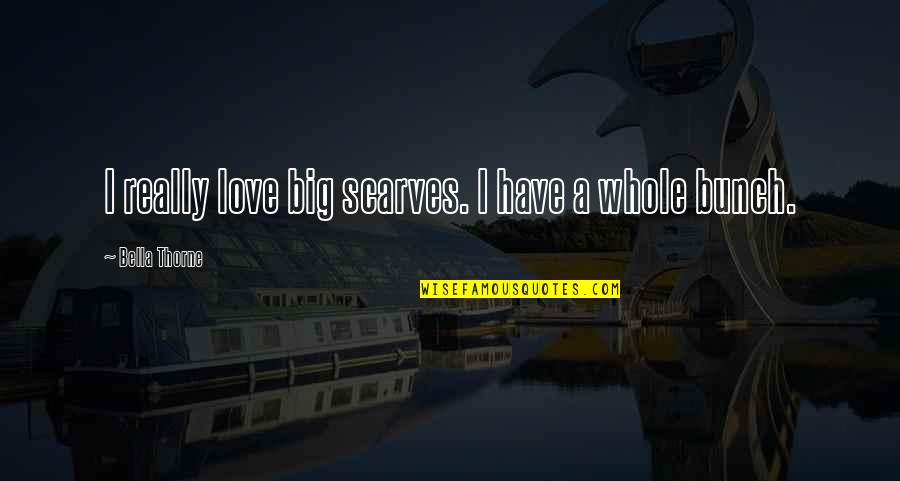 I really love big scarves. I have a whole bunch. —
Bella Thorne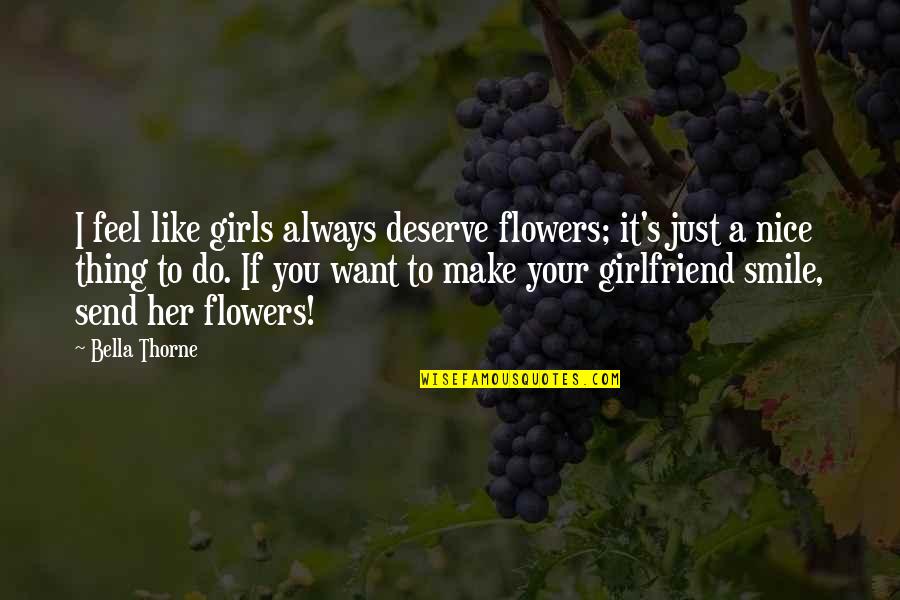 I feel like girls always deserve flowers; it's just a nice thing to do. If you want to make your girlfriend smile, send her flowers! —
Bella Thorne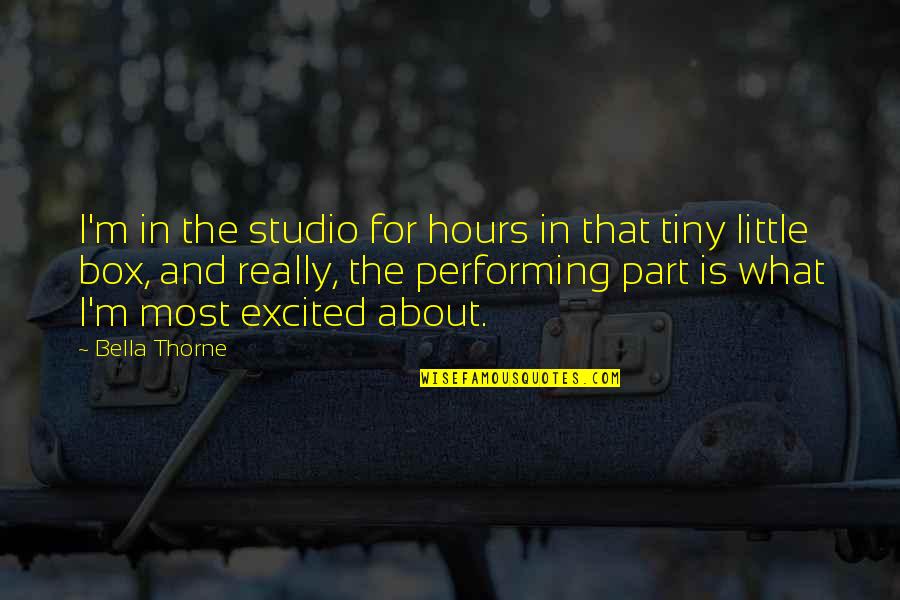 I'm in the studio for hours in that tiny little box, and really, the performing part is what I'm most excited about. —
Bella Thorne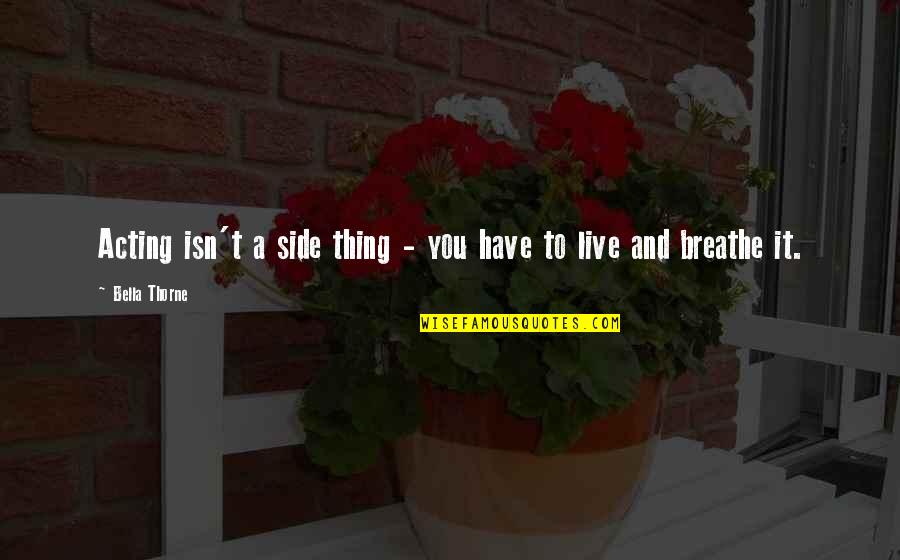 Acting isn't a side thing - you have to live and breathe it. —
Bella Thorne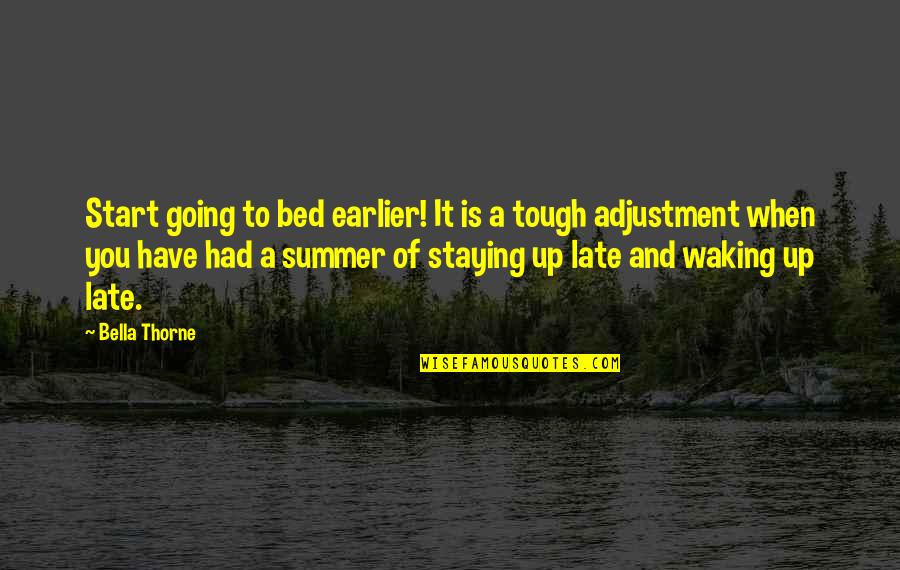 Start going to bed earlier! It is a tough adjustment when you have had a summer of staying up late and waking up late. —
Bella Thorne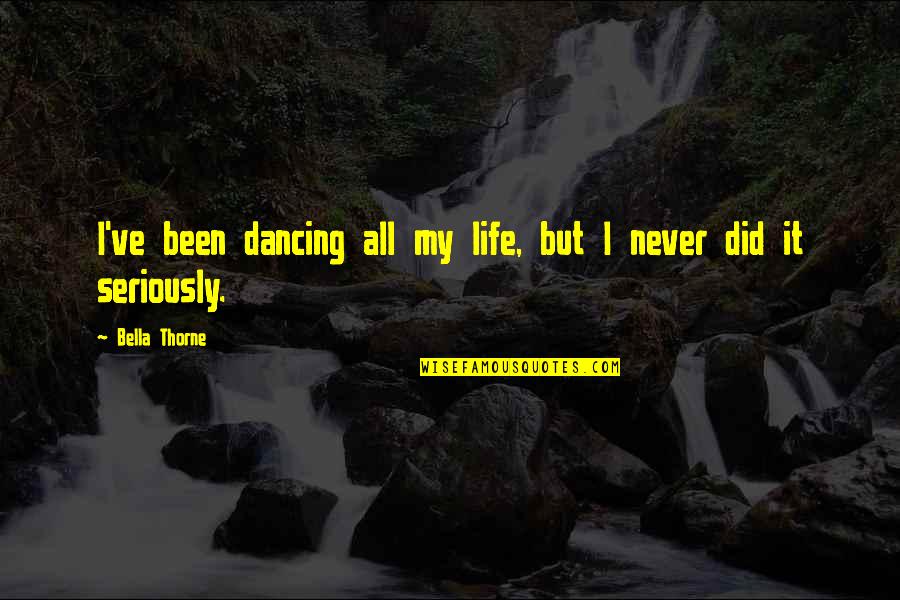 I've been dancing all my life, but I never did it seriously. —
Bella Thorne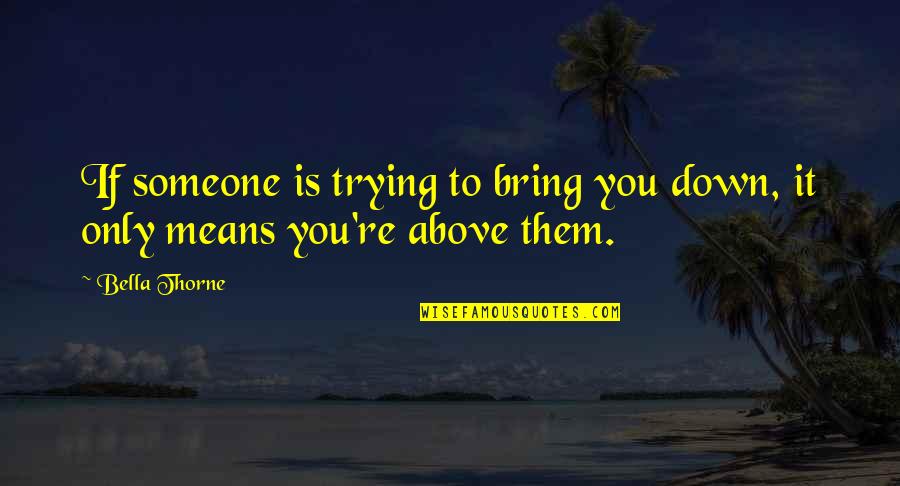 If someone is trying to bring you down, it only means you're above them. —
Bella Thorne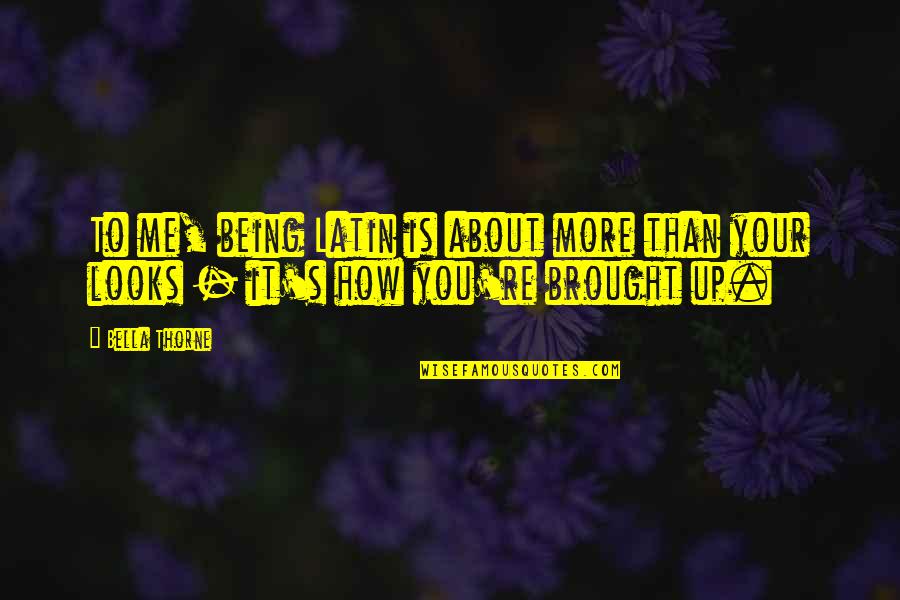 To me, being Latin is about more than your looks - it's how you're brought up. —
Bella Thorne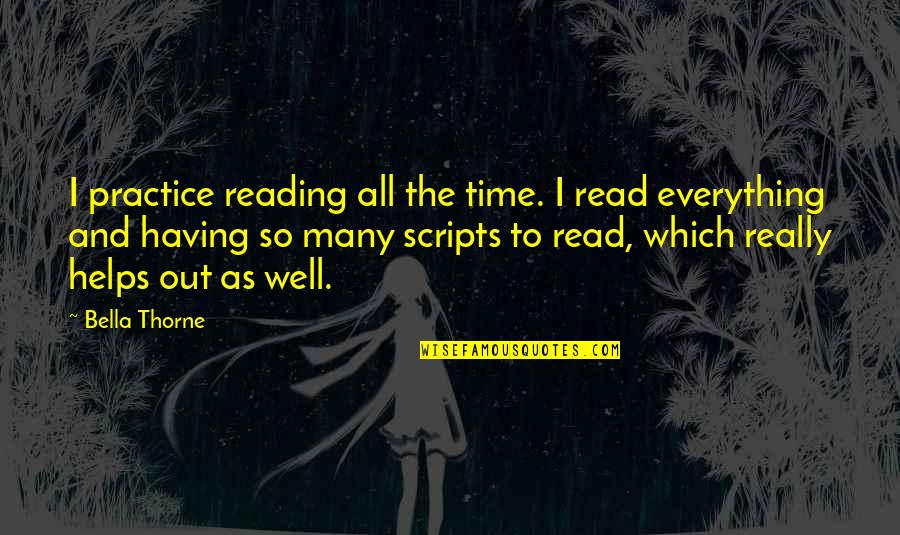 I practice reading all the time. I read everything and having so many scripts to read, which really helps out as well. —
Bella Thorne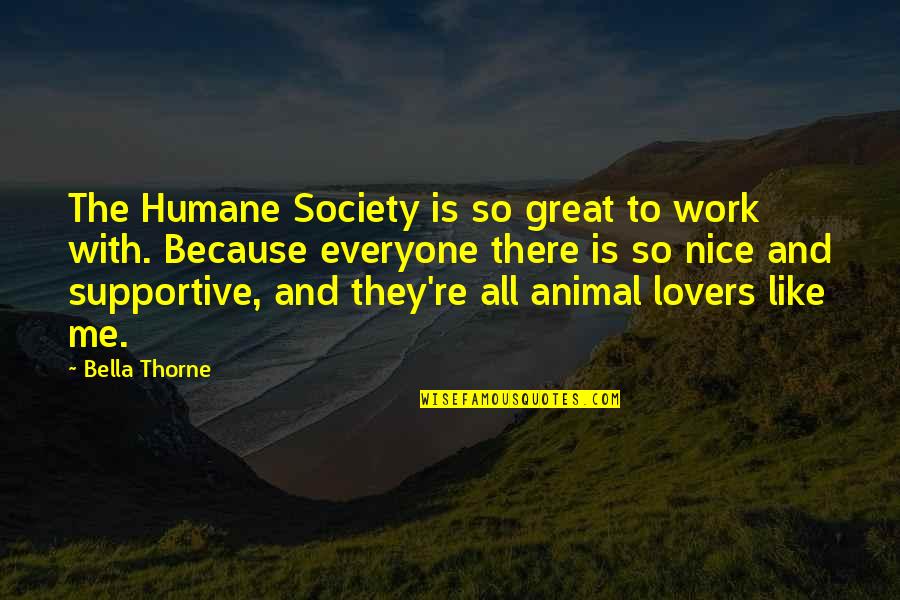 The Humane Society is so great to work with. Because everyone there is so nice and supportive, and they're all animal lovers like me. —
Bella Thorne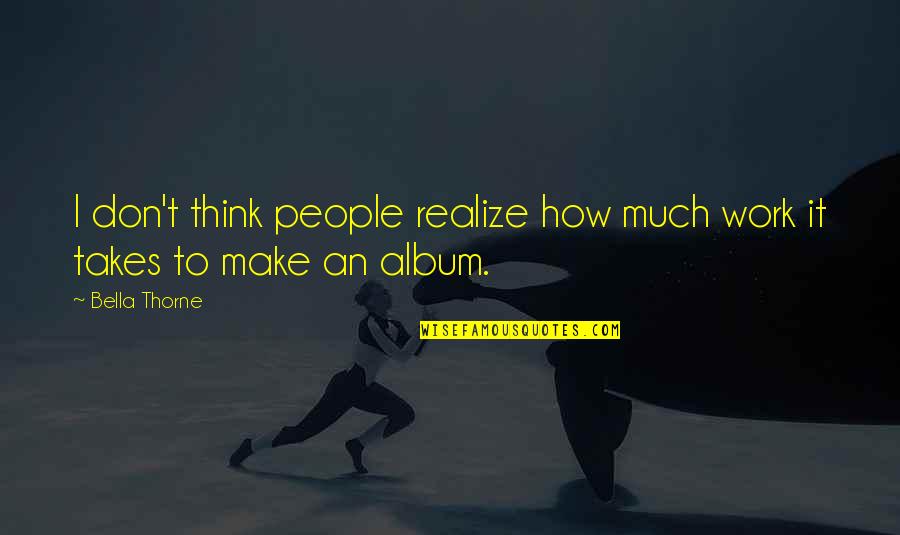 I don't think people realize how much work it takes to make an album. —
Bella Thorne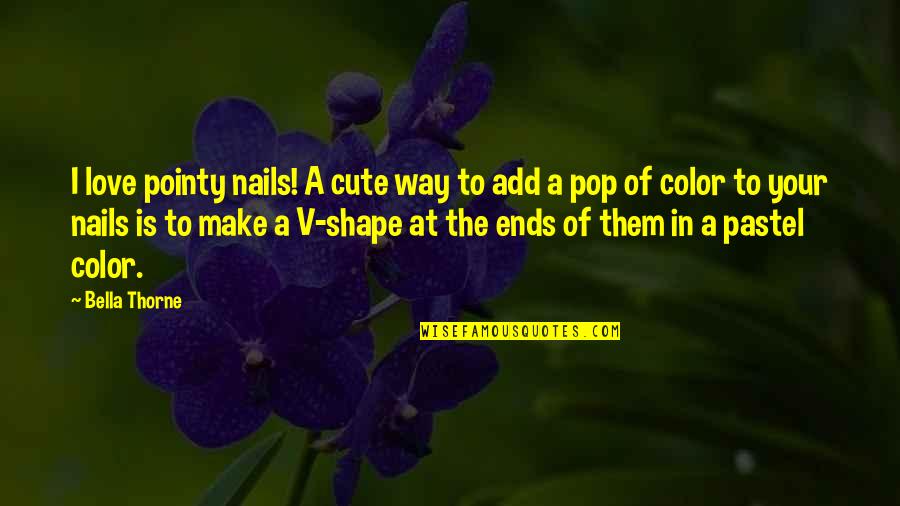 I love pointy nails! A cute way to add a pop of color to your nails is to make a V-shape at the ends of them in a pastel color. —
Bella Thorne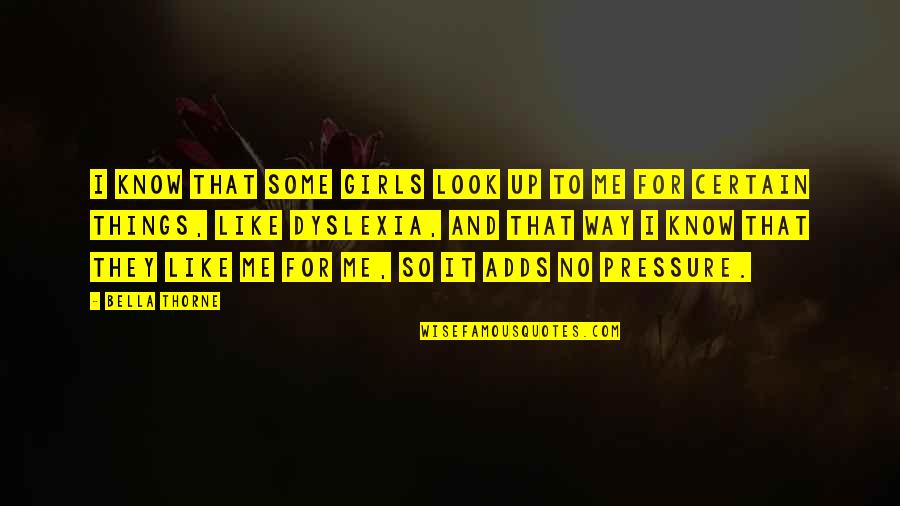 I know that some girls look up to me for certain things, like dyslexia, and that way I know that they like me for me, so it adds no pressure. —
Bella Thorne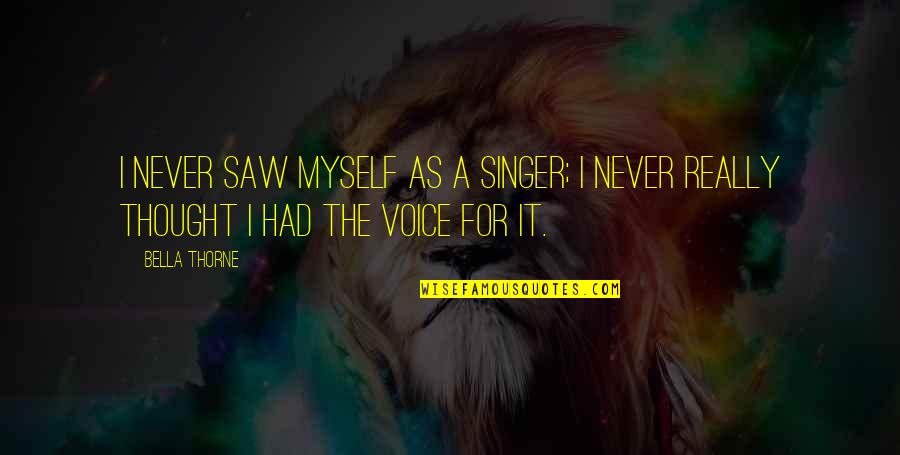 I never saw myself as a singer; I never really thought I had the voice for it. —
Bella Thorne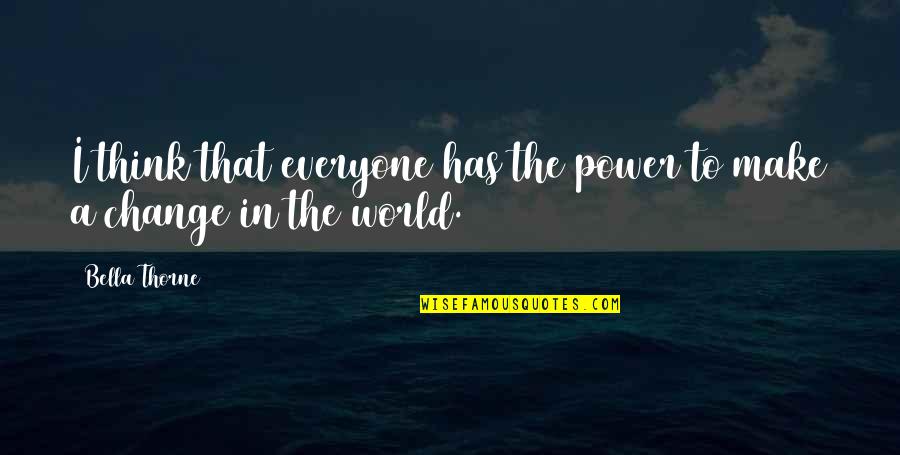 I think that everyone has the power to make a change in the world. —
Bella Thorne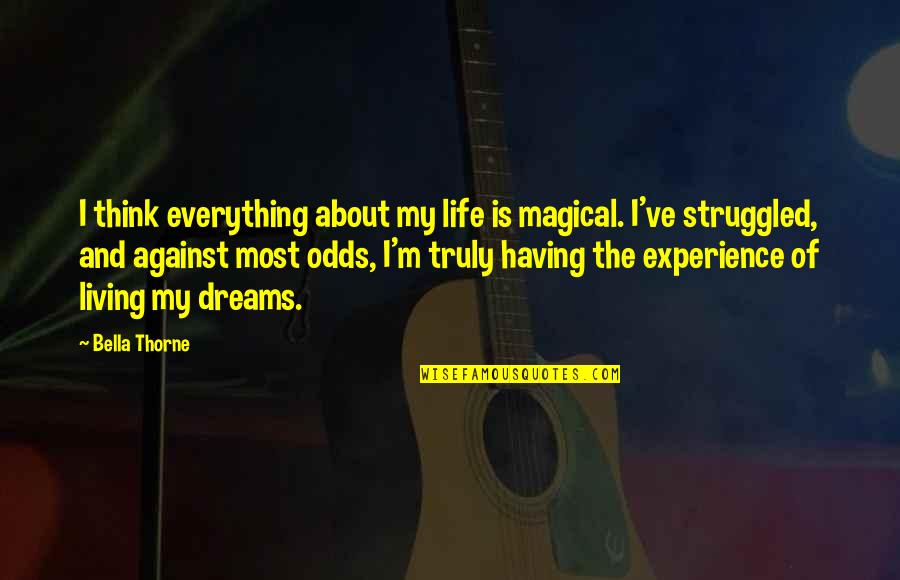 I think everything about my life is magical. I've struggled, and against most odds, I'm truly having the experience of living my dreams. —
Bella Thorne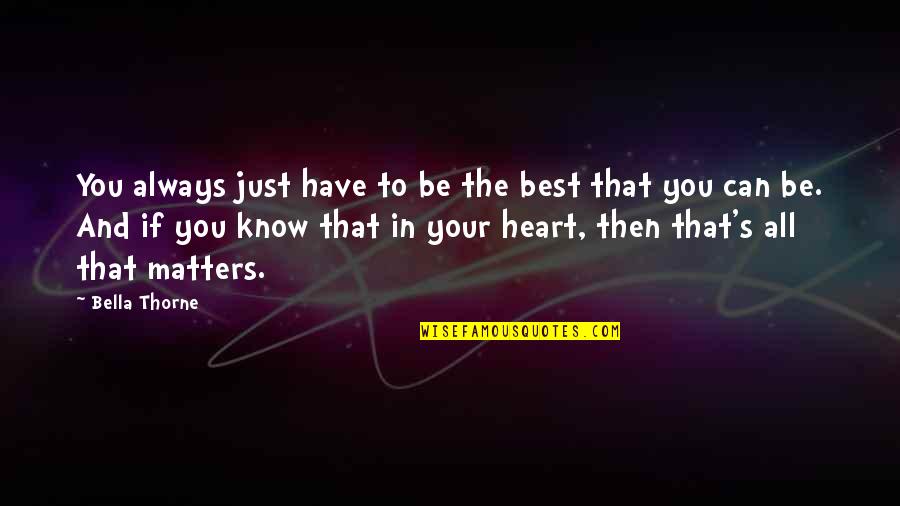 You always just have to be the best that you can be. And if you know that in your heart, then that's all that matters. —
Bella Thorne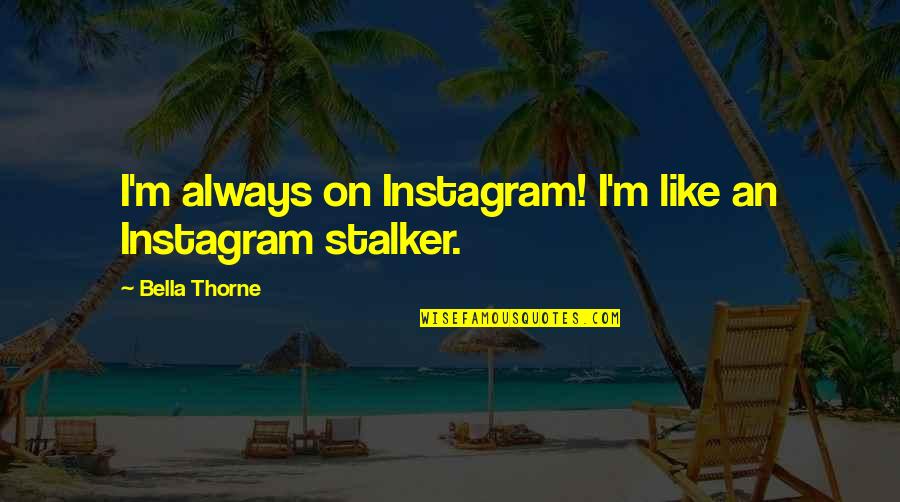 I'm always on Instagram! I'm like an Instagram stalker. —
Bella Thorne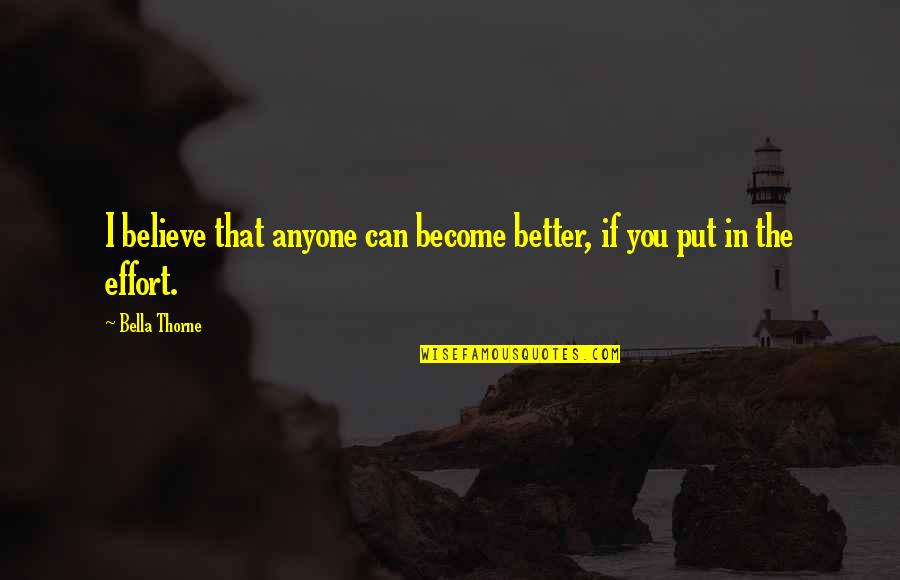 I believe that anyone can become better, if you put in the effort. —
Bella Thorne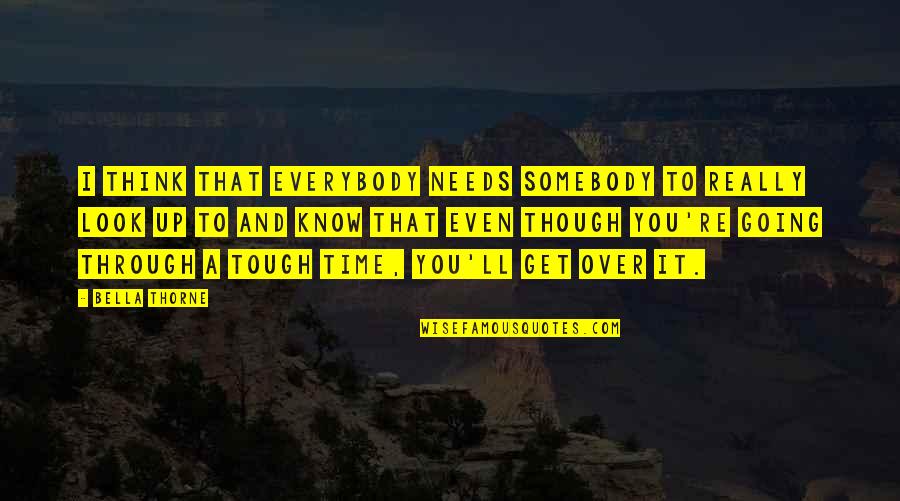 I think that everybody needs somebody to really look up to and know that even though you're going through a tough time, you'll get over it. —
Bella Thorne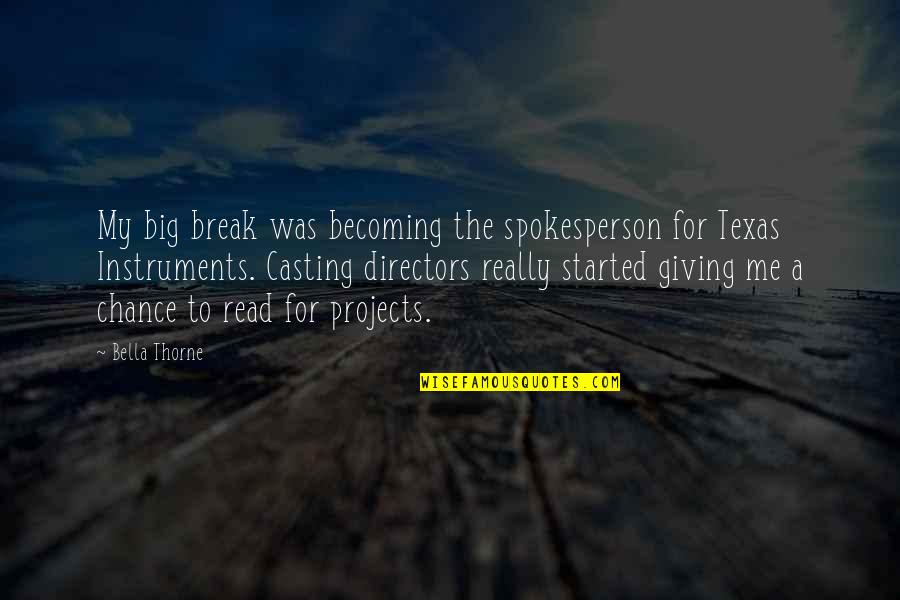 My big break was becoming the spokesperson for Texas Instruments. Casting directors really started giving me a chance to read for projects. —
Bella Thorne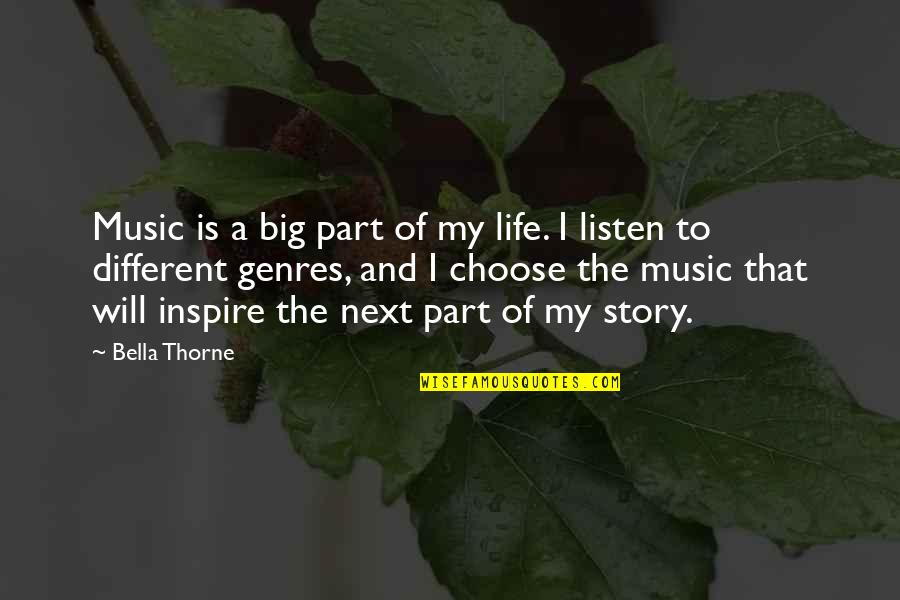 Music is a big part of my life. I listen to different genres, and I choose the music that will inspire the next part of my story. —
Bella Thorne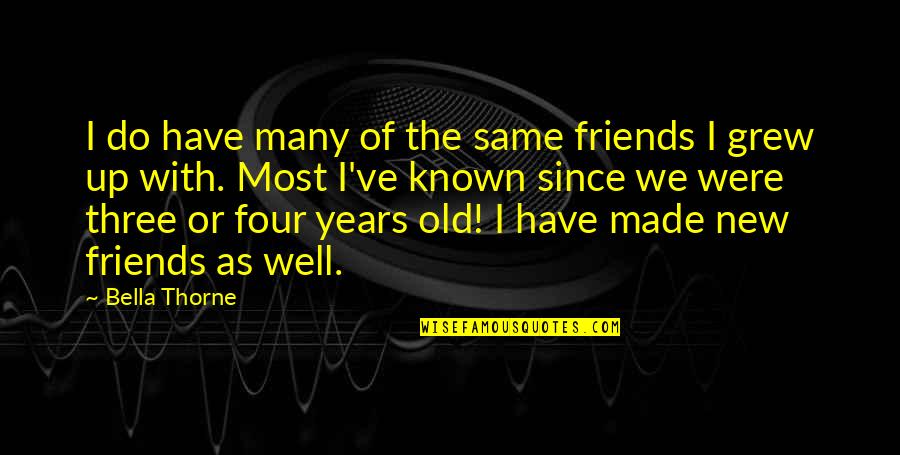 I do have many of the same friends I grew up with. Most I've known since we were three or four years old! I have made new friends as well. —
Bella Thorne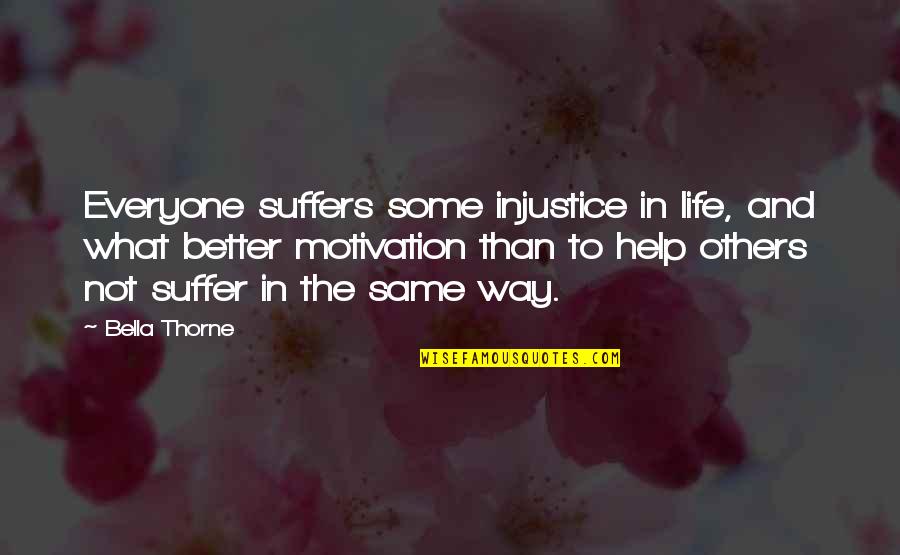 Everyone suffers some injustice in life, and what better motivation than to help others not suffer in the same way. —
Bella Thorne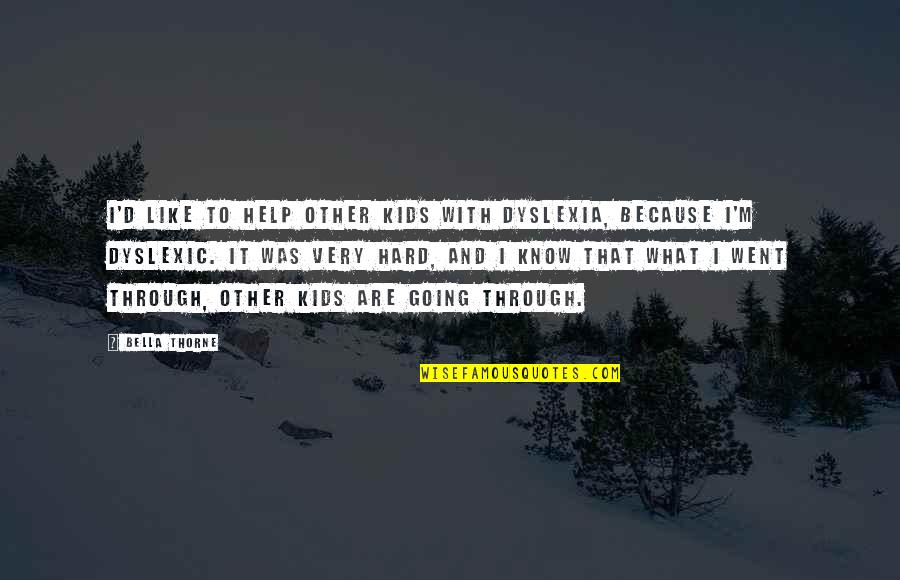 I'd like to help other kids with dyslexia, because I'm dyslexic. It was very hard, and I know that what I went through, other kids are going through. —
Bella Thorne