Genna Rulon Quotes
Top 21 wise famous quotes and sayings by Genna Rulon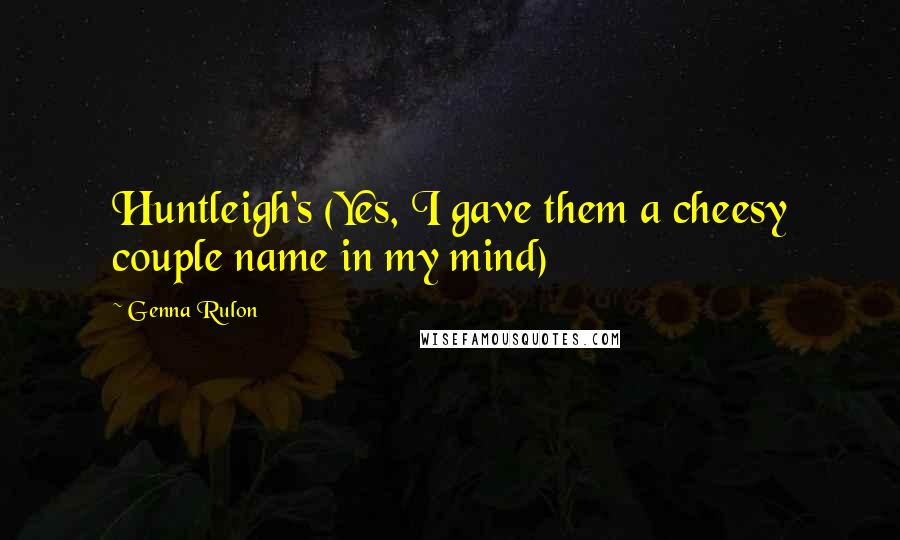 Huntleigh's (Yes, I gave them a cheesy couple name in my mind)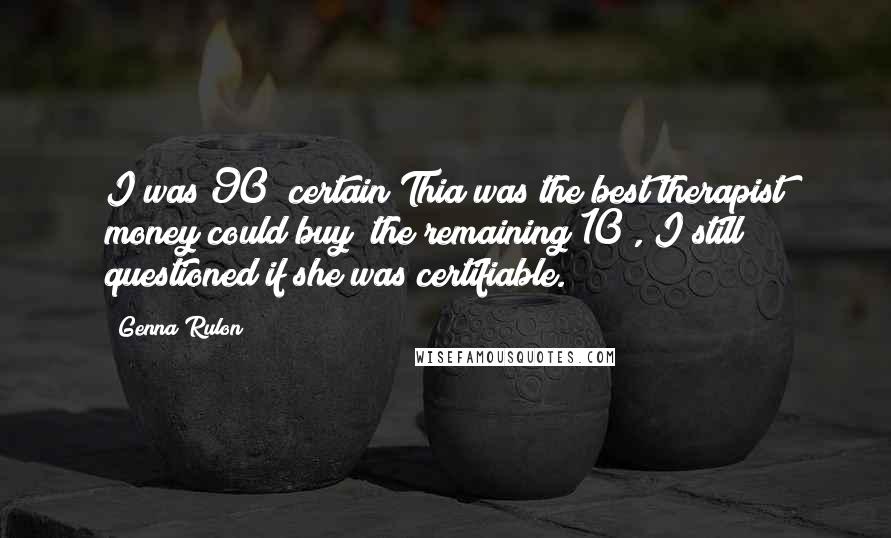 I was 90% certain Thia was the best therapist money could buy; the remaining 10%, I still questioned if she was certifiable.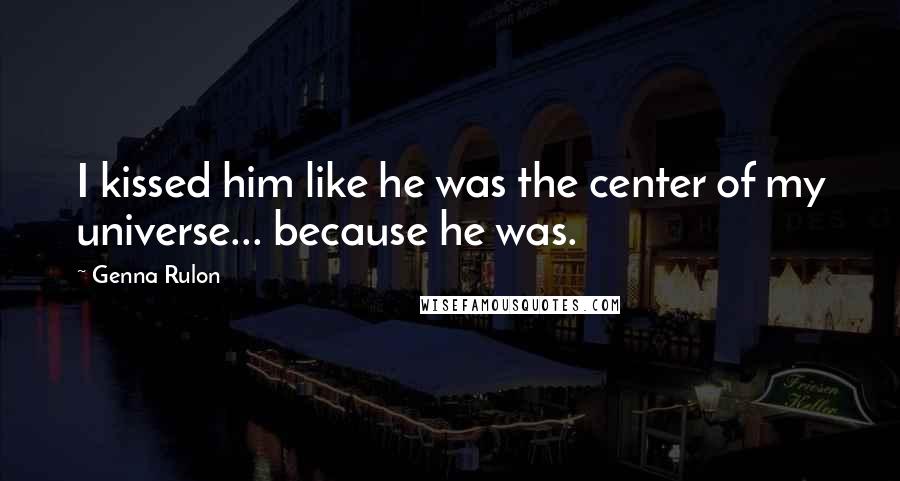 I kissed him like he was the center of my universe... because he was.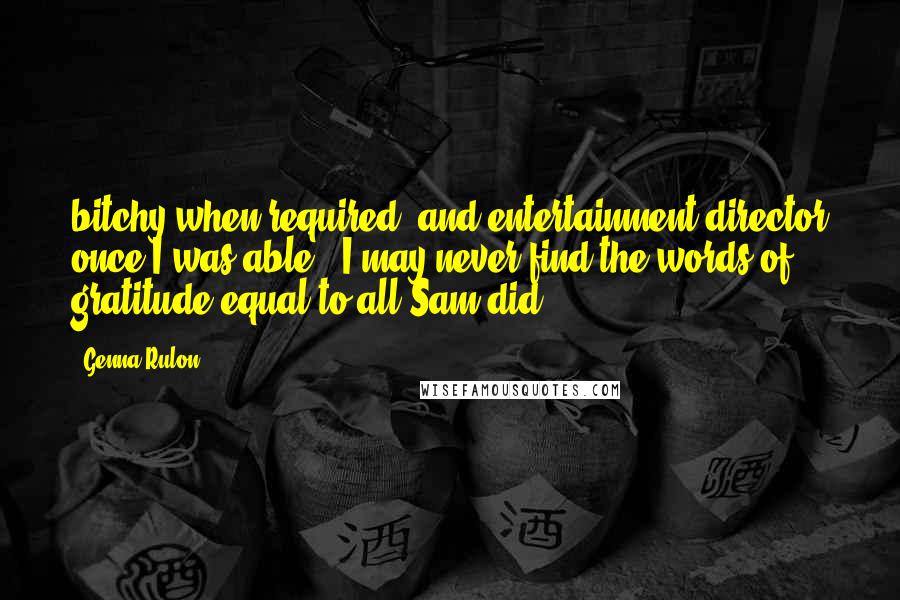 bitchy when required, and entertainment director once I was able. I may never find the words of gratitude equal to all Sam did.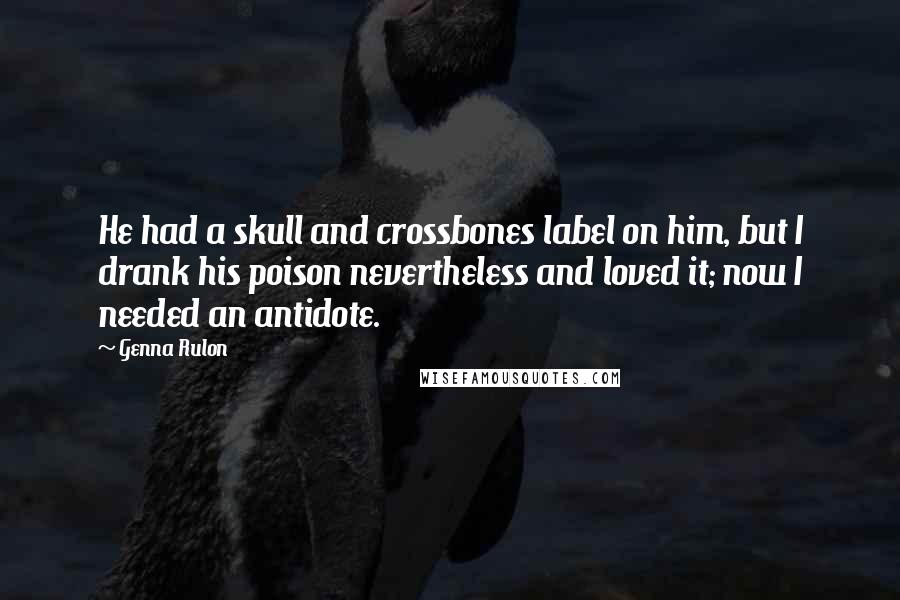 He had a skull and crossbones label on him, but I drank his poison nevertheless and loved it; now I needed an antidote.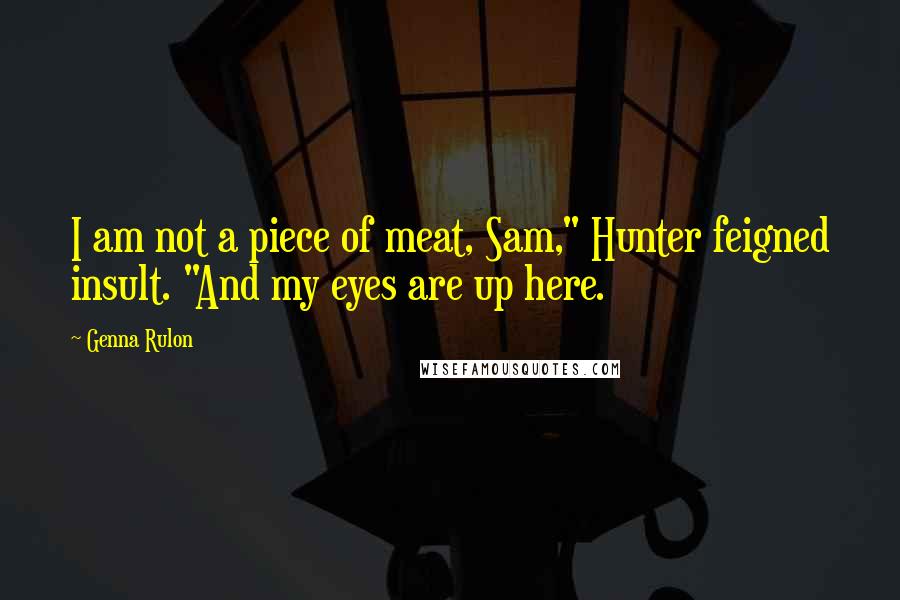 I am not a piece of meat, Sam," Hunter feigned insult. "And my eyes are up here.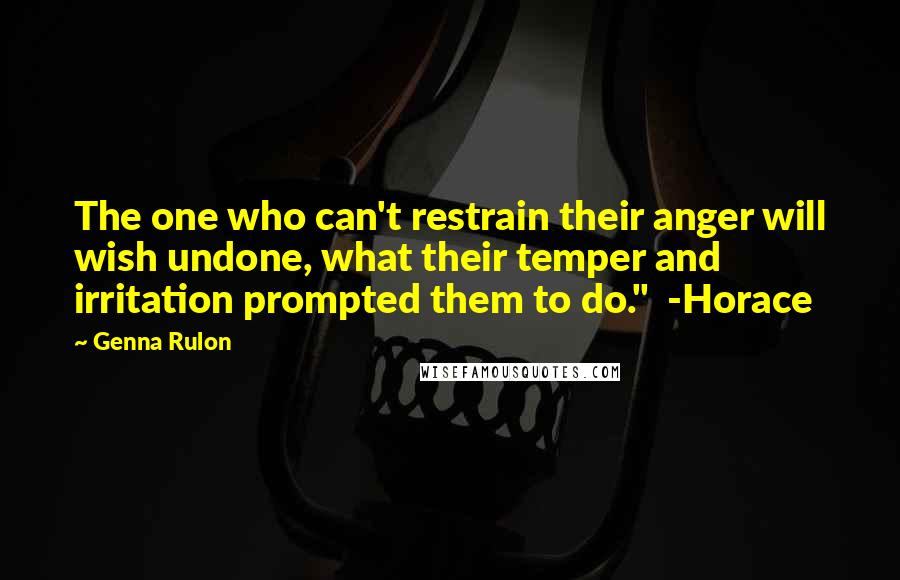 The one who can't restrain their anger will wish undone, what their temper and irritation prompted them to do." -Horace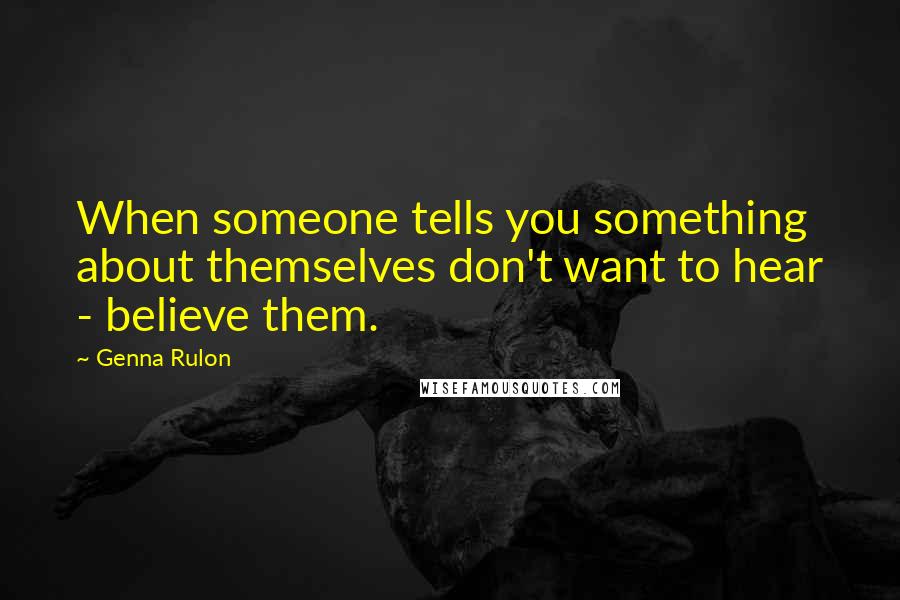 When someone tells you something about themselves don't want to hear - believe them.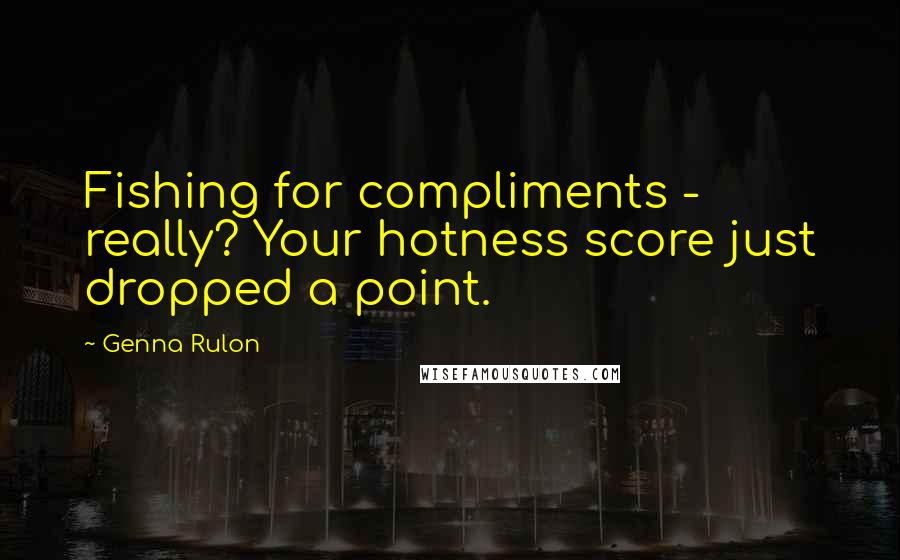 Fishing for compliments - really? Your hotness score just dropped a point.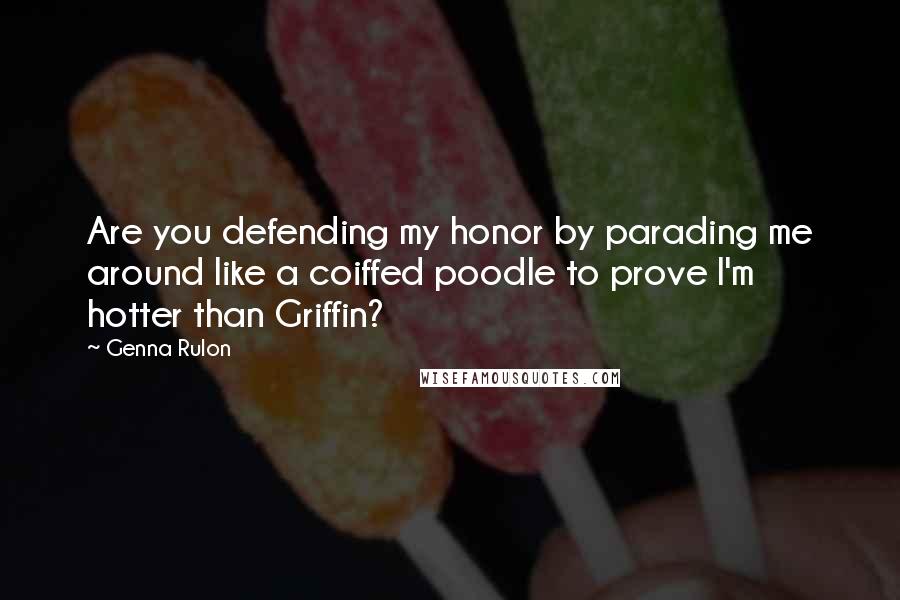 Are you defending my honor by parading me around like a coiffed poodle to prove I'm hotter than Griffin?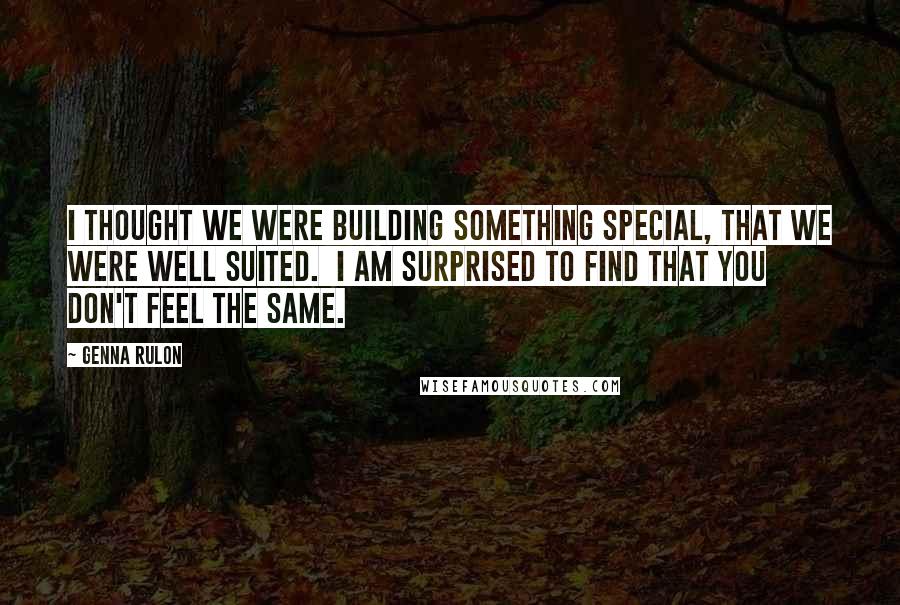 I thought we were building something special, that we were well suited. I am surprised to find that you don't feel the same.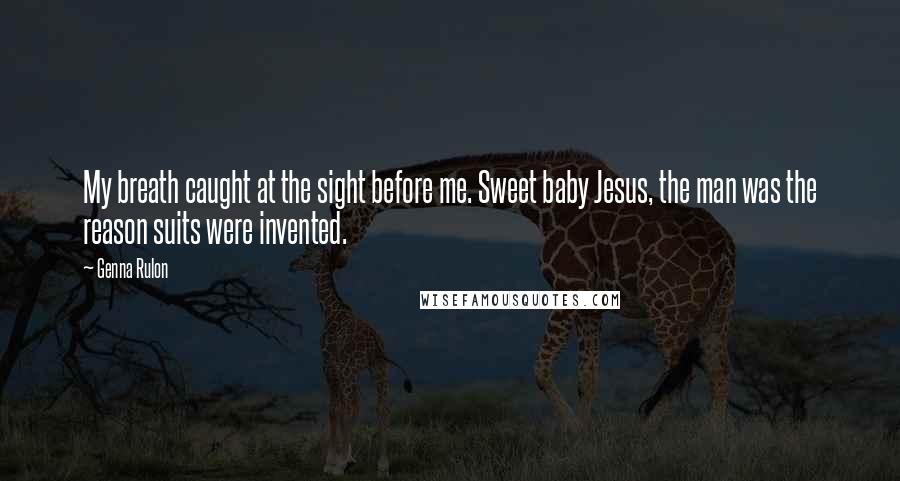 My breath caught at the sight before me. Sweet baby Jesus, the man was the reason suits were invented.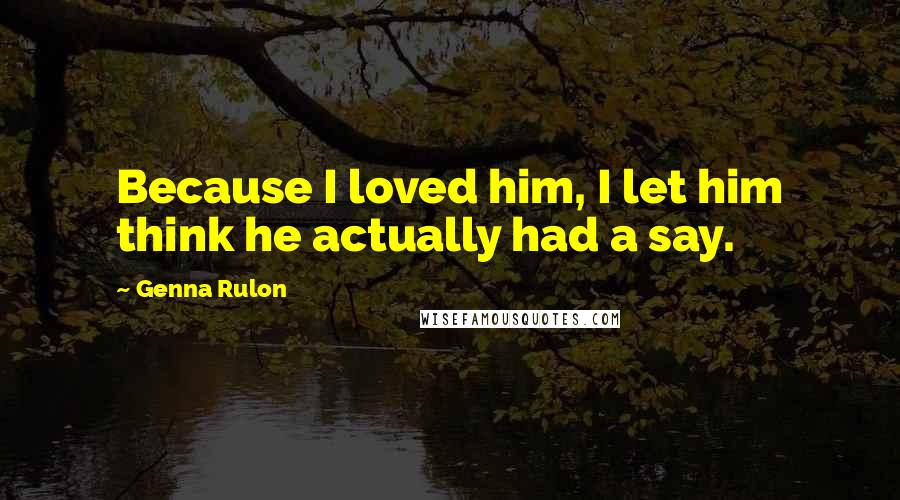 Because I loved him, I let him think he actually had a say.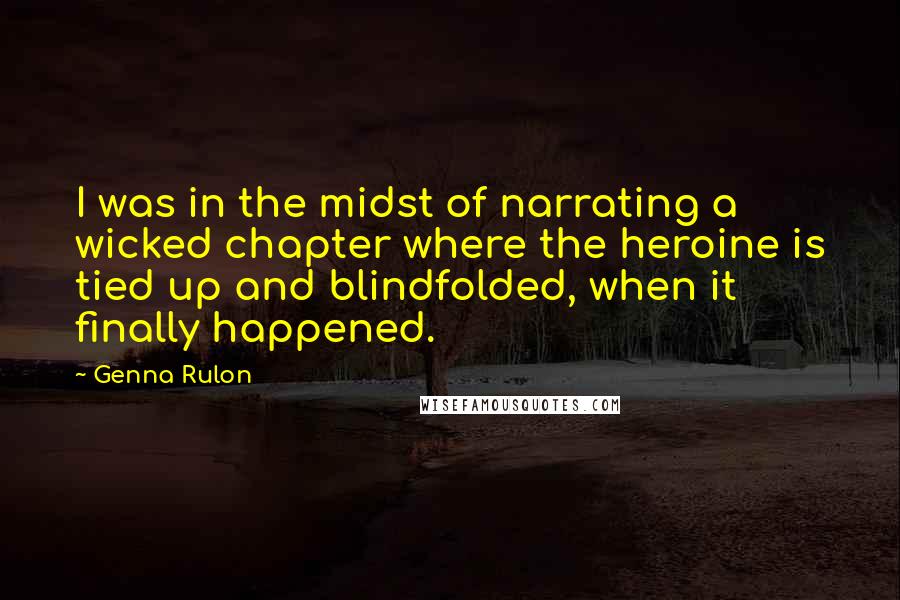 I was in the midst of narrating a wicked chapter where the heroine is tied up and blindfolded, when it finally happened.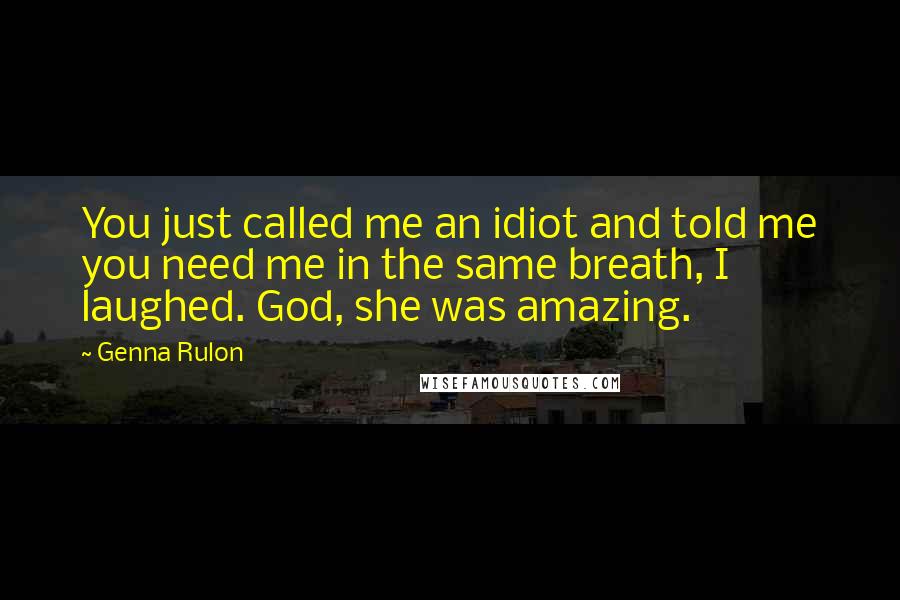 You just called me an idiot and told me you need me in the same breath, I laughed. God, she was amazing.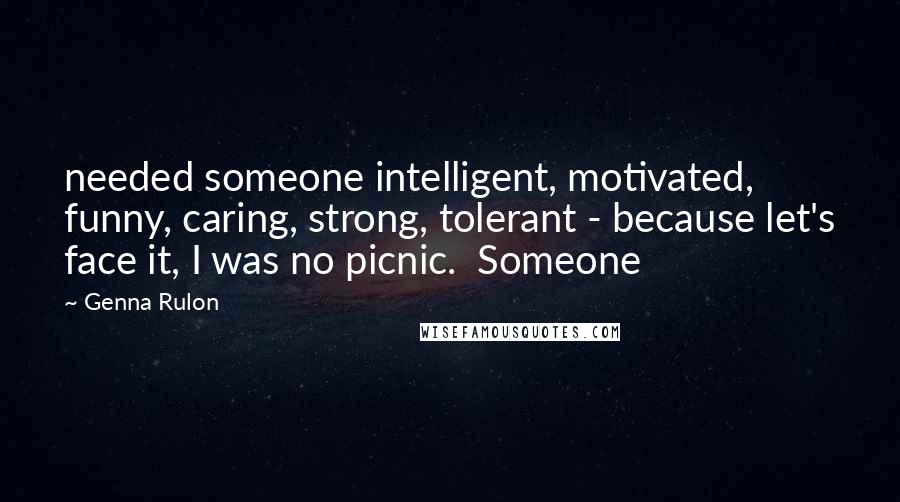 needed someone intelligent, motivated, funny, caring, strong, tolerant - because let's face it, I was no picnic. Someone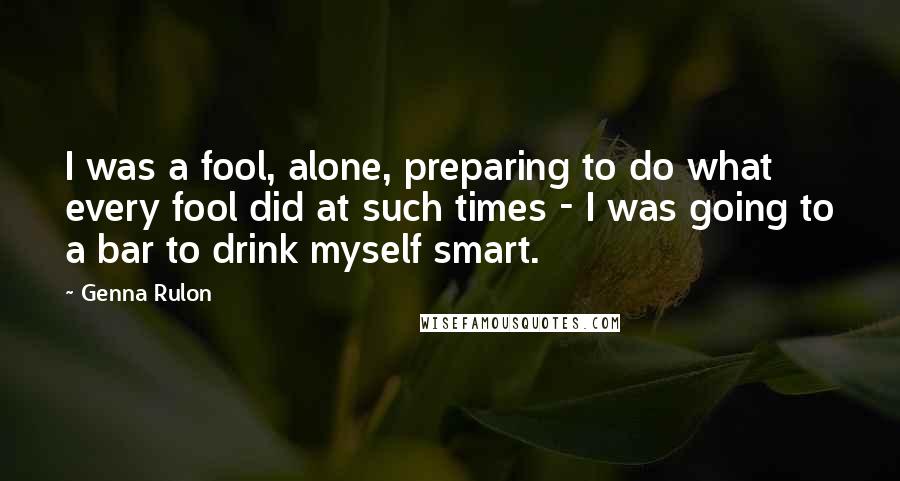 I was a fool, alone, preparing to do what every fool did at such times - I was going to a bar to drink myself smart.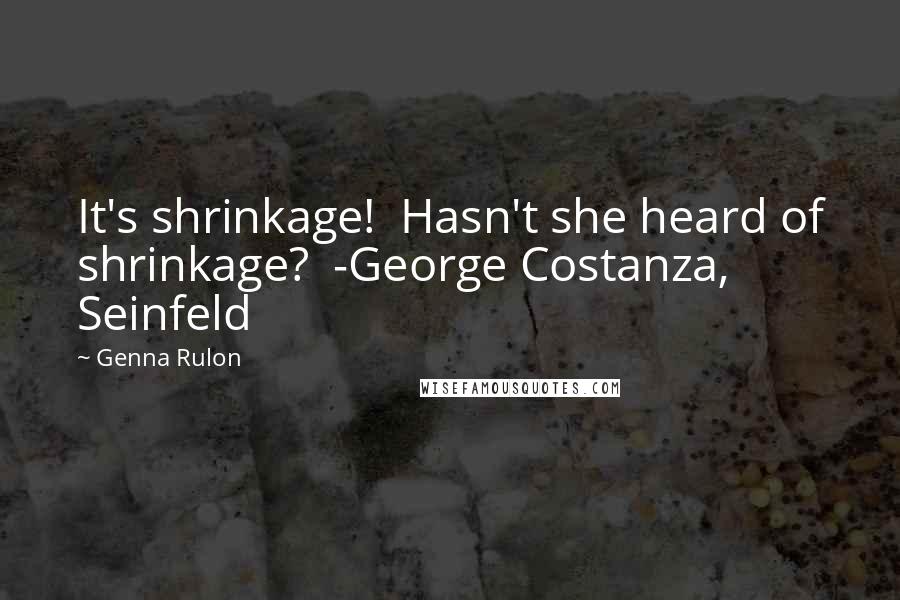 It's shrinkage! Hasn't she heard of shrinkage? -George Costanza, Seinfeld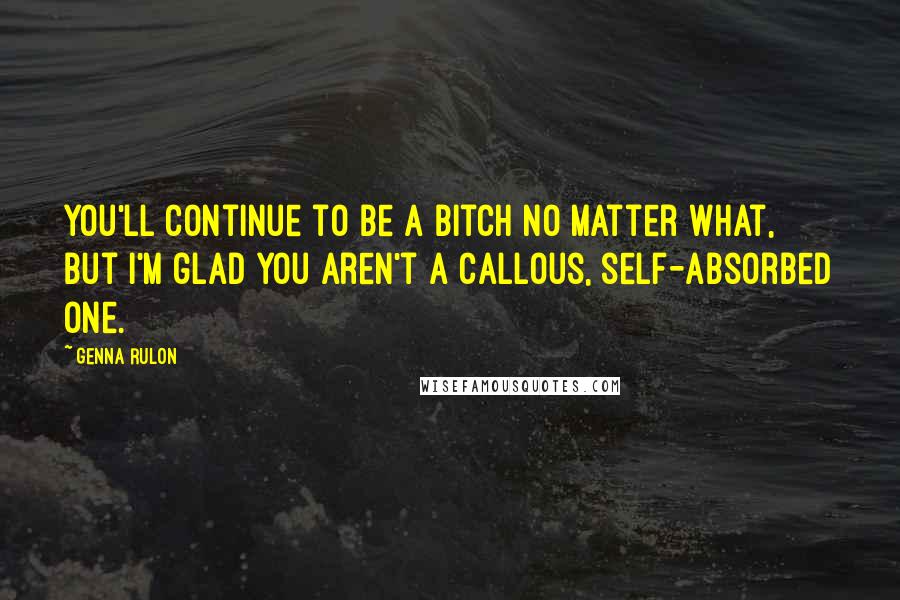 You'll continue to be a bitch no matter what, but I'm glad you aren't a callous, self-absorbed one.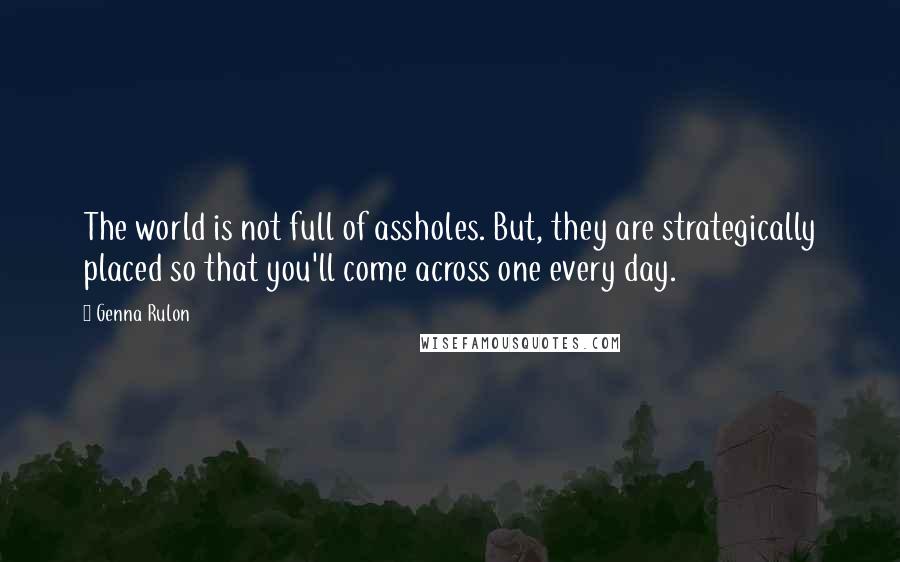 The world is not full of assholes. But, they are strategically placed so that you'll come across one every day.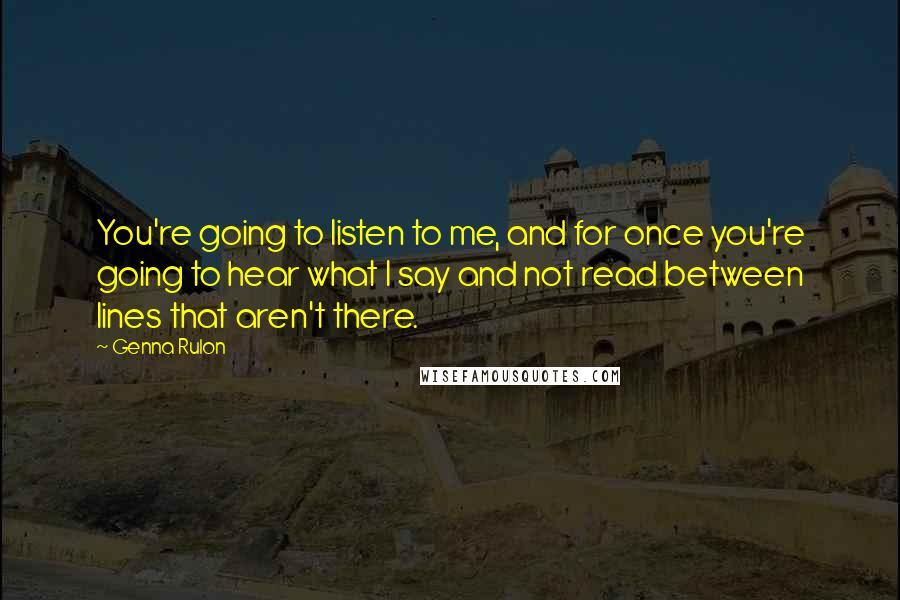 You're going to listen to me, and for once you're going to hear what I say and not read between lines that aren't there.