Gabrielle Roy Quotes
Top 8 wise famous quotes and sayings by Gabrielle Roy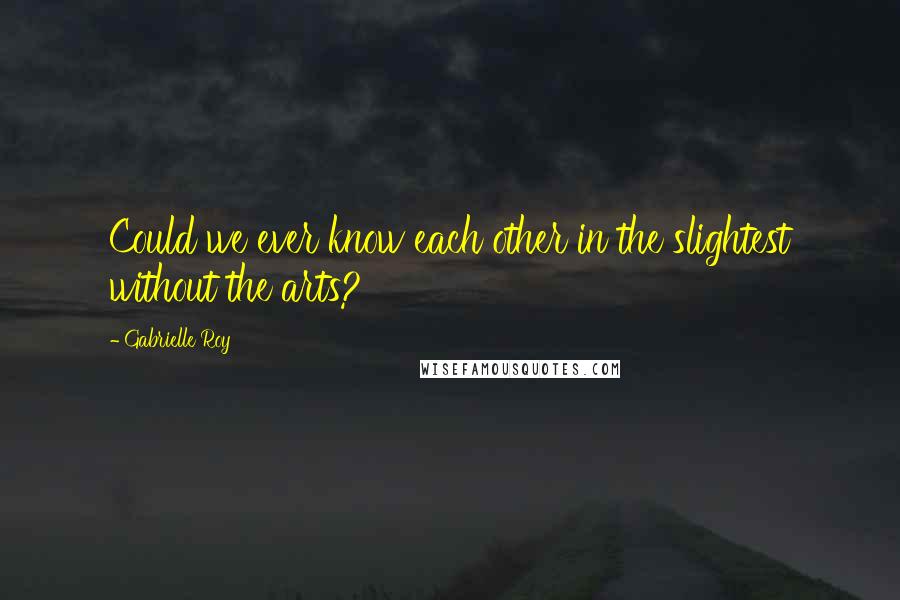 Could we ever know each other in the slightest without the arts?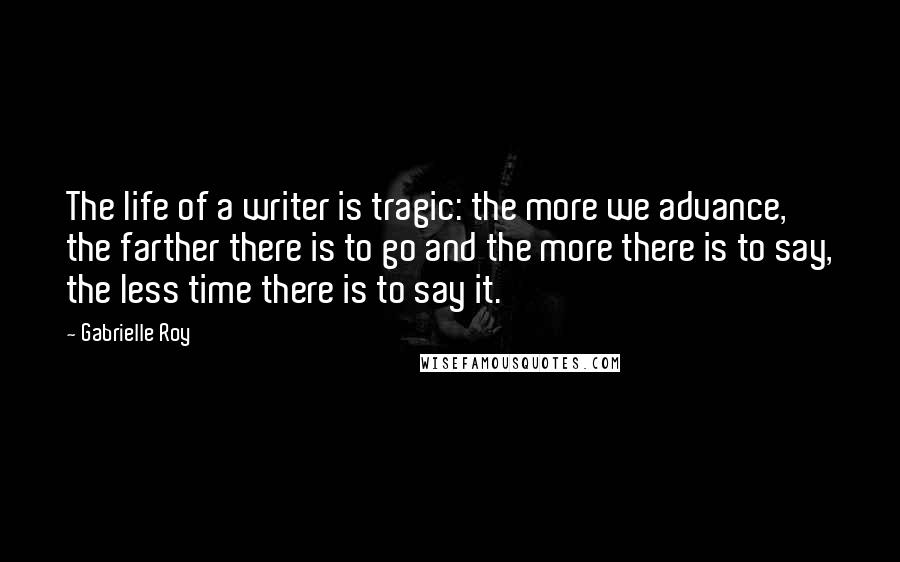 The life of a writer is tragic: the more we advance, the farther there is to go and the more there is to say, the less time there is to say it.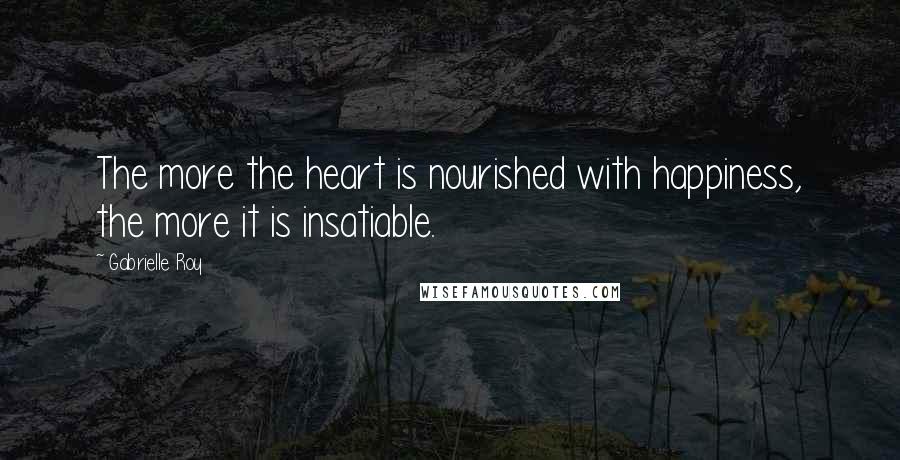 The more the heart is nourished with happiness, the more it is insatiable.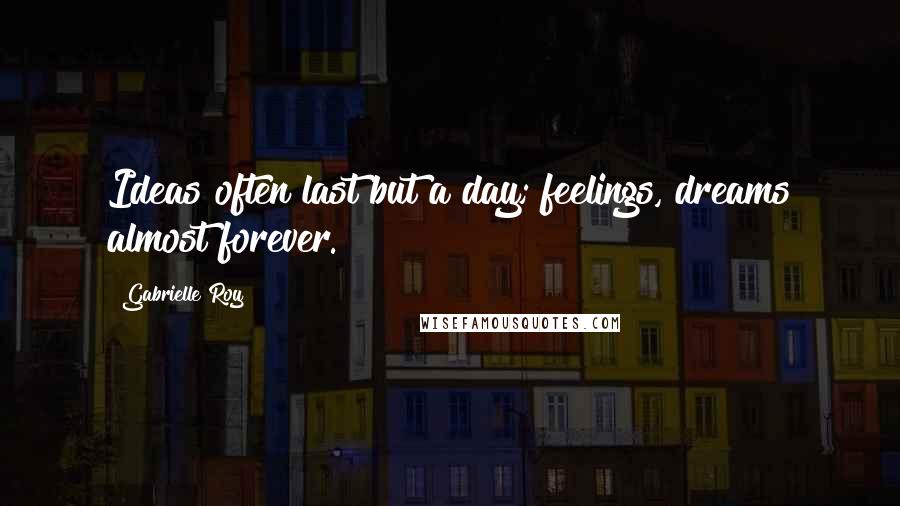 Ideas often last but a day; feelings, dreams almost forever.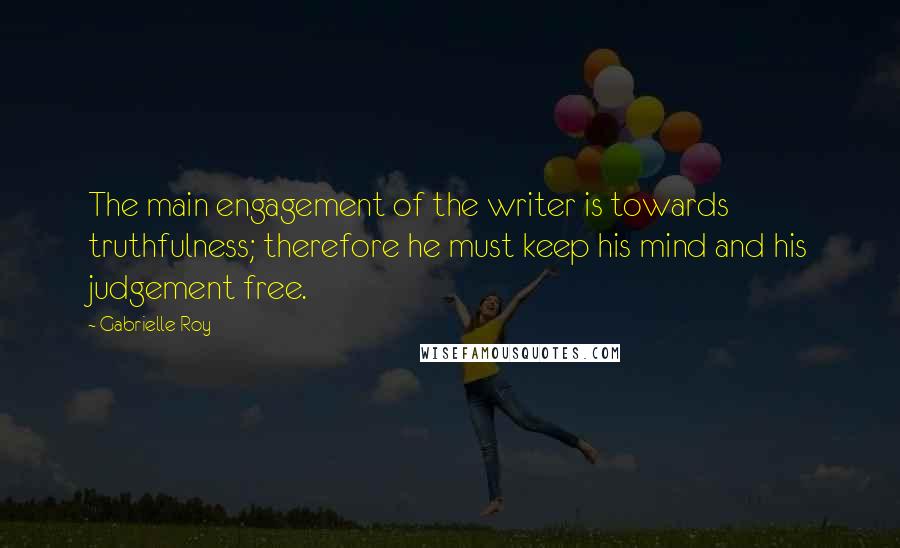 The main engagement of the writer is towards truthfulness; therefore he must keep his mind and his judgement free.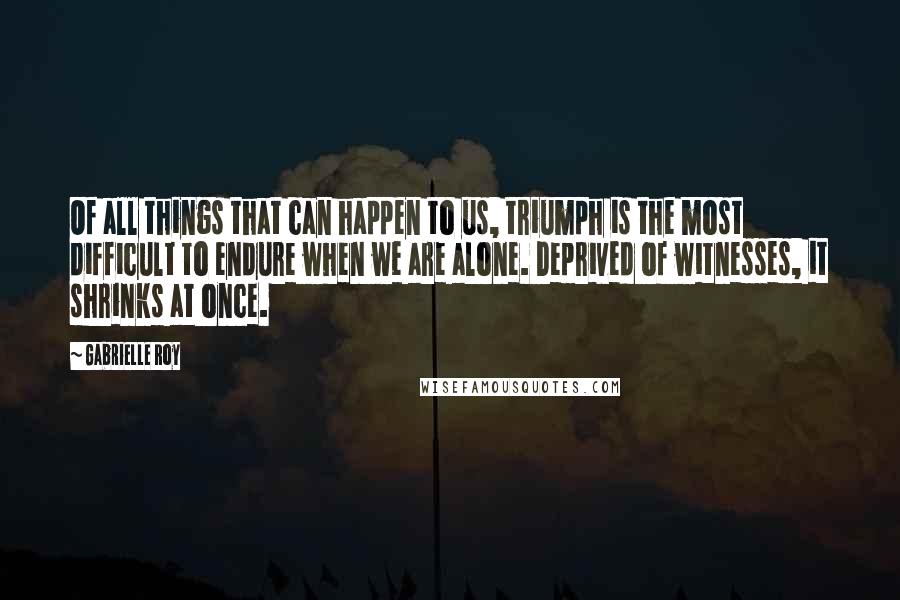 Of all things that can happen to us, triumph is the most difficult to endure when we are alone. Deprived of witnesses, it shrinks at once.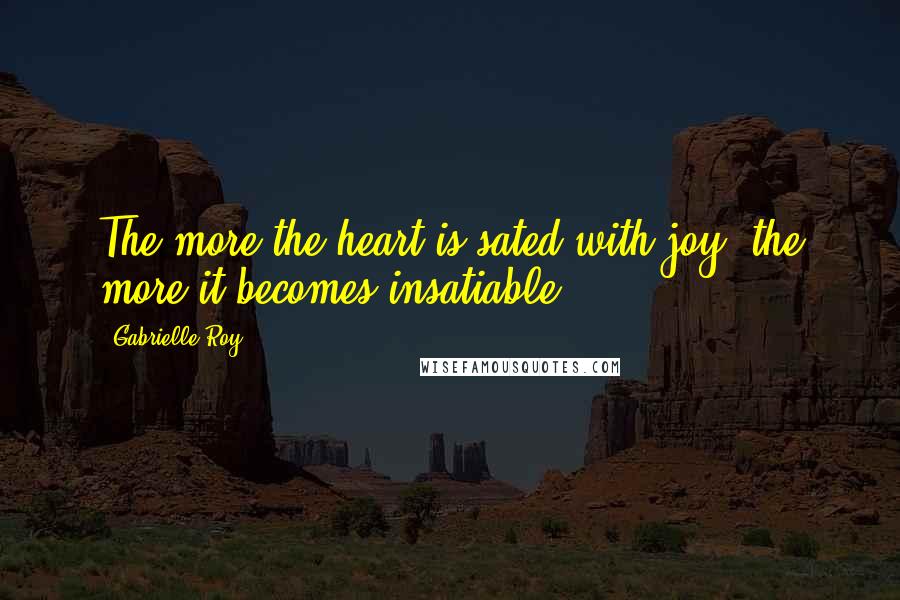 The more the heart is sated with joy, the more it becomes insatiable.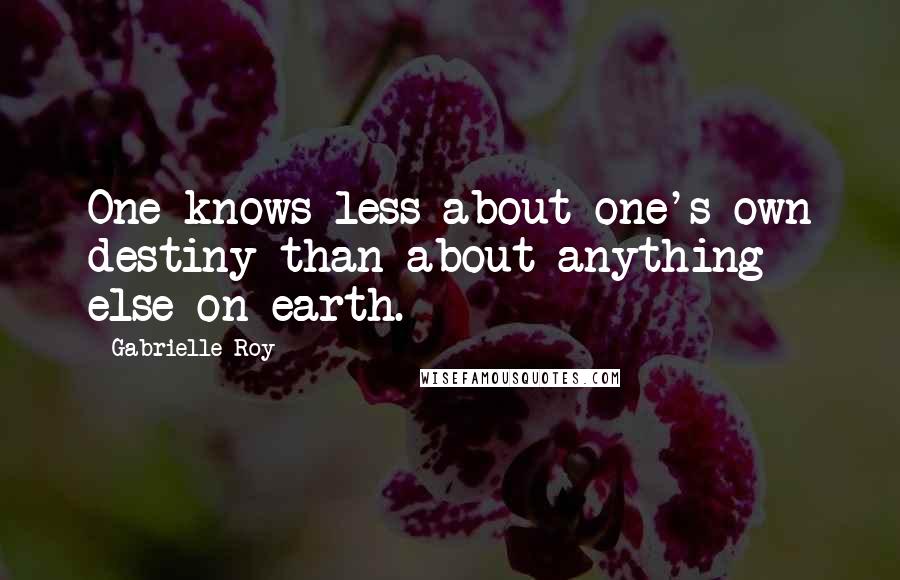 One knows less about one's own destiny than about anything else on earth.