G.P. Ching Quotes
Top 7 wise famous quotes and sayings by G.P. Ching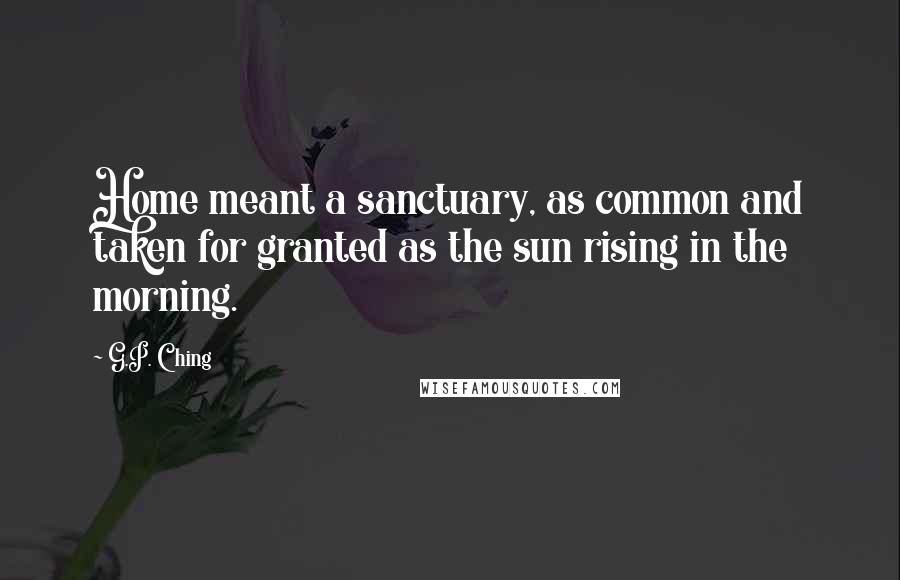 Home meant a sanctuary, as common and taken for granted as the sun rising in the morning.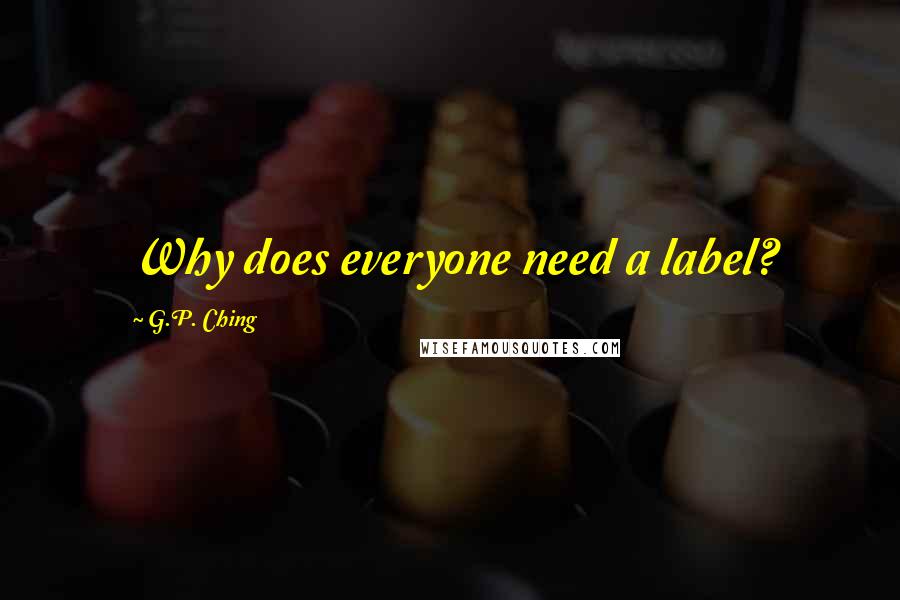 Why does everyone need a label?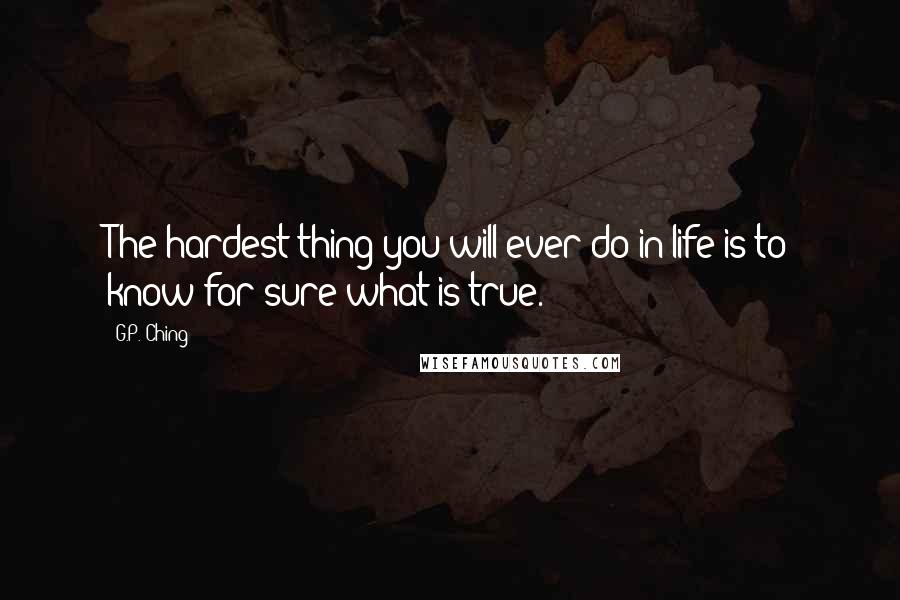 The hardest thing you will ever do in life is to know for sure what is true.
...in the presence of God, it is less important who is right than what is right.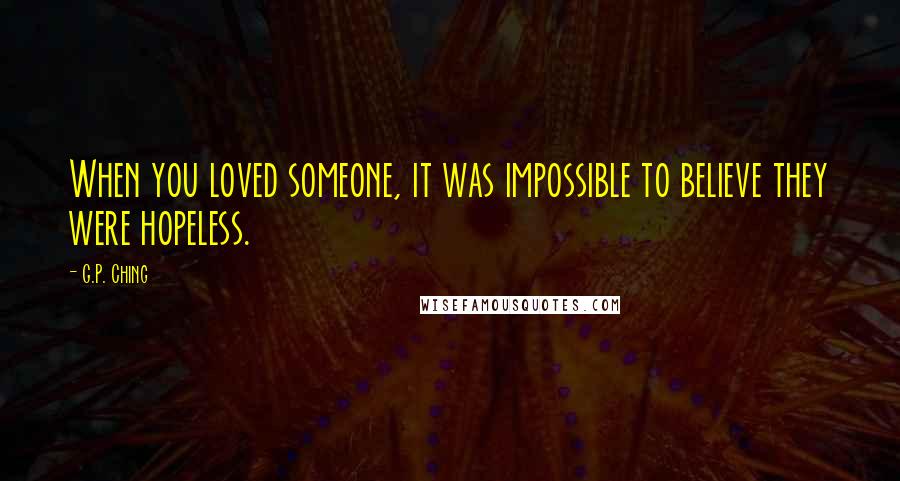 When you loved someone, it was impossible to believe they were hopeless.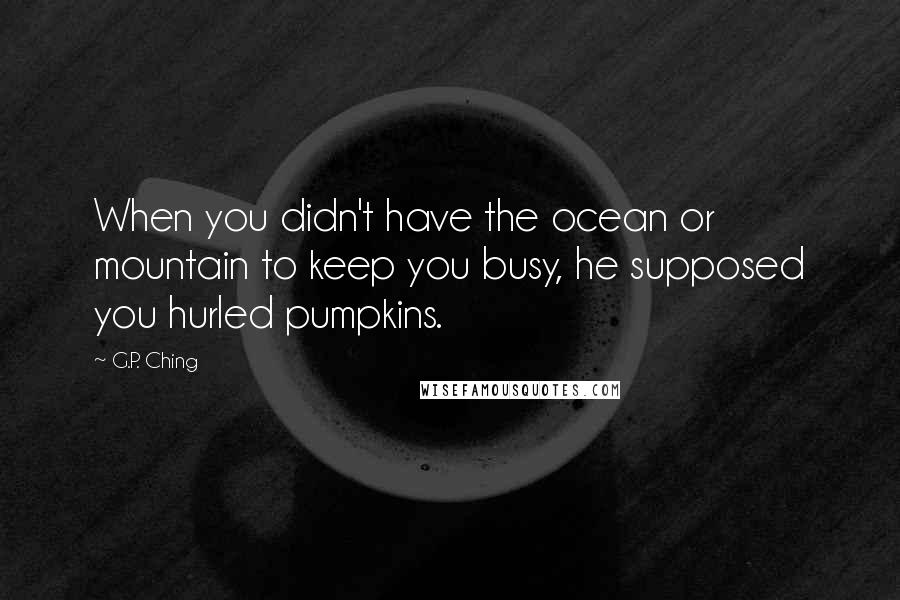 When you didn't have the ocean or mountain to keep you busy, he supposed you hurled pumpkins.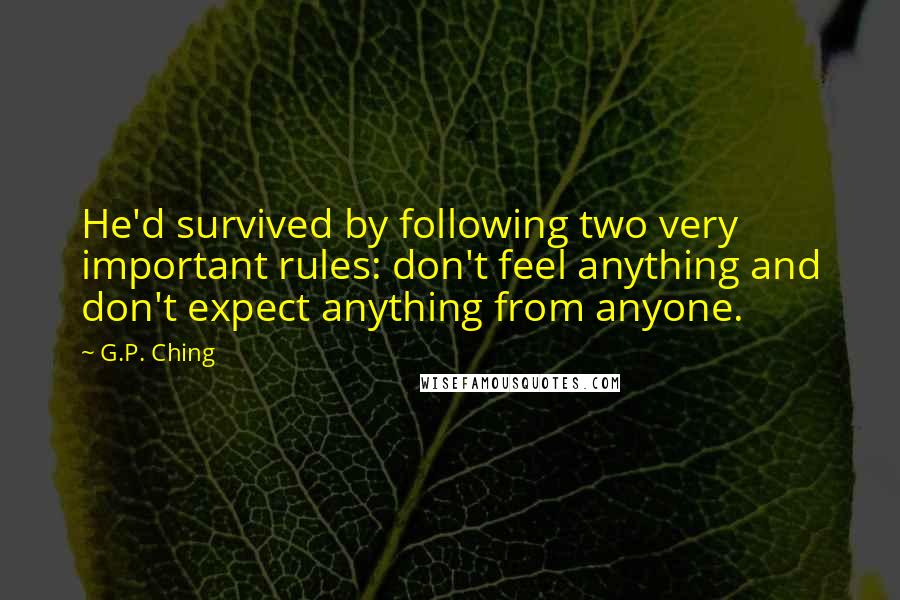 He'd survived by following two very important rules: don't feel anything and don't expect anything from anyone.