Frances Fox Piven Quotes
Top 4 wise famous quotes and sayings by Frances Fox Piven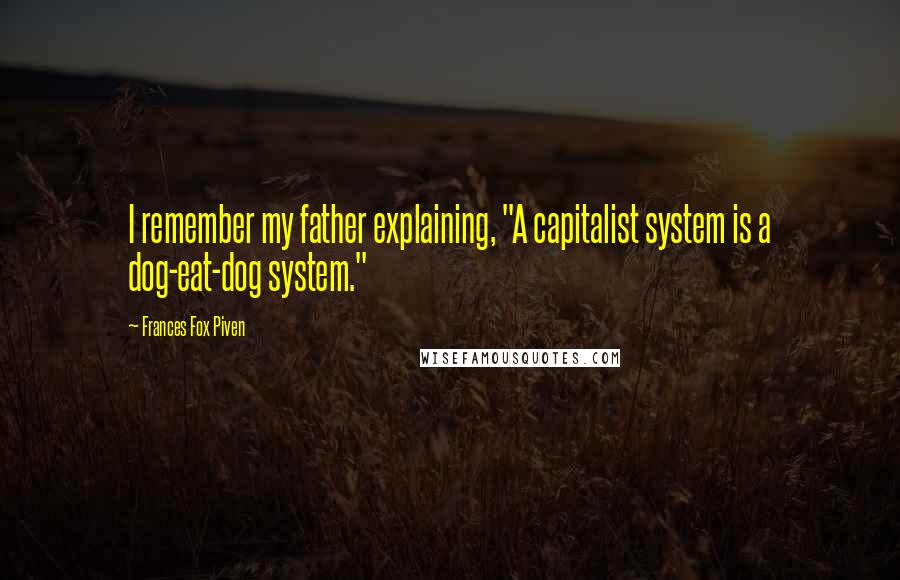 I remember my father explaining, "A capitalist system is a dog-eat-dog system."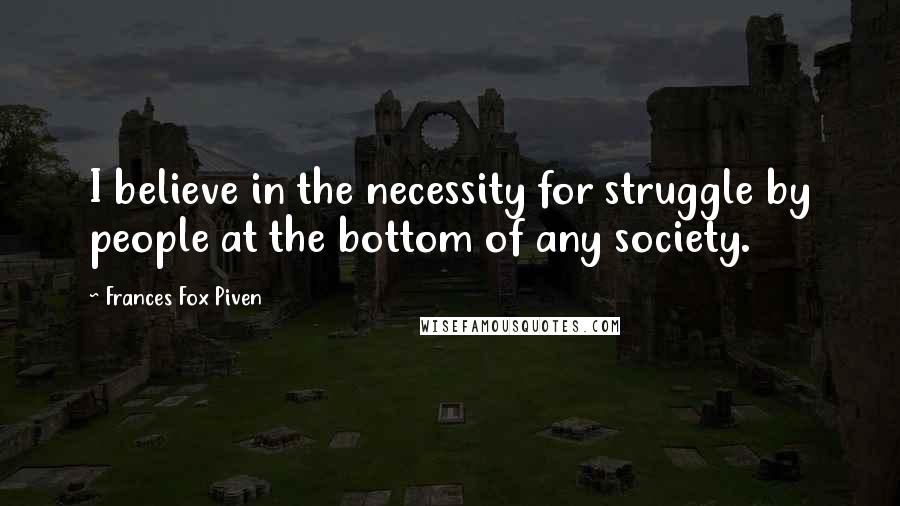 I believe in the necessity for struggle by people at the bottom of any society.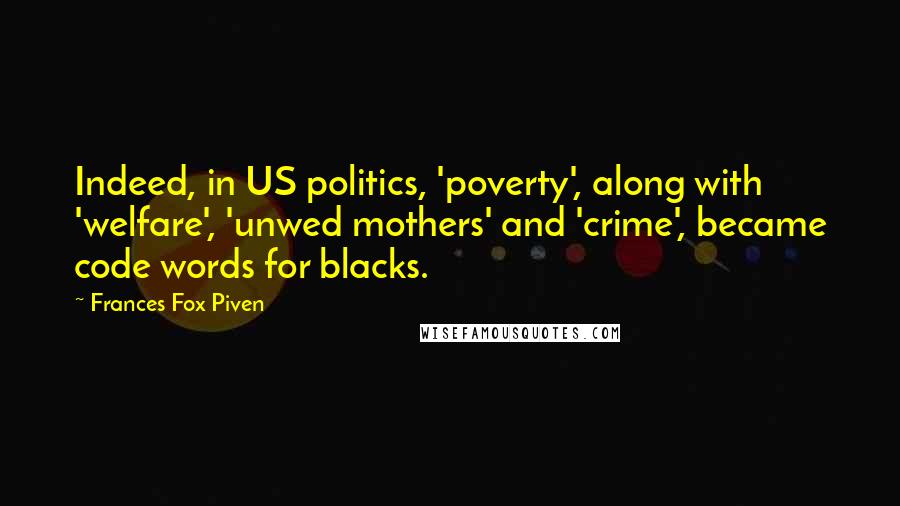 Indeed, in US politics, 'poverty', along with 'welfare', 'unwed mothers' and 'crime', became code words for blacks.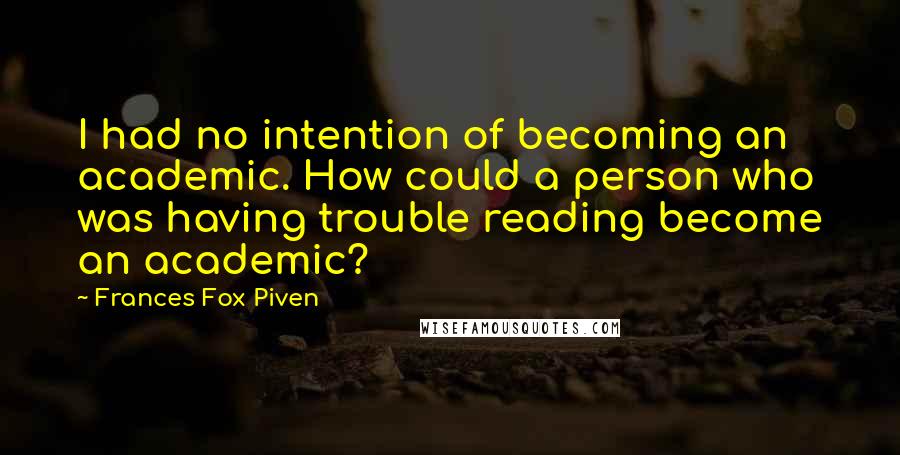 I had no intention of becoming an academic. How could a person who was having trouble reading become an academic?