Best Wallpaper Quotes
Collection of top 30 famous quotes about Best Wallpaper
Best Wallpaper Quotes & Sayings
Happy to read and share the best inspirational Best Wallpaper quotes, sayings and quotations on Wise Famous Quotes.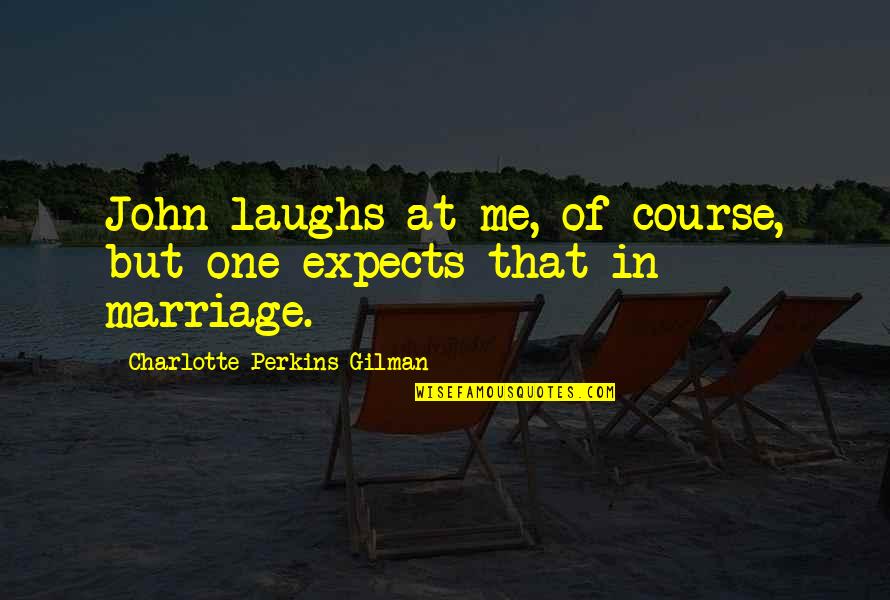 John laughs at me, of course, but one expects that in marriage.
—
Charlotte Perkins Gilman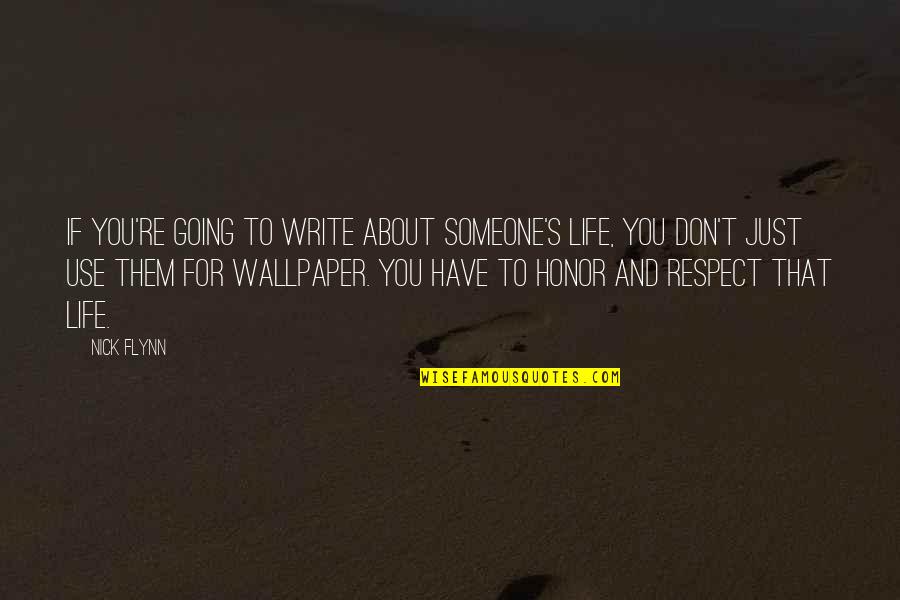 If you're going to write about someone's life, you don't just use them for wallpaper. You have to honor and respect that life.
—
Nick Flynn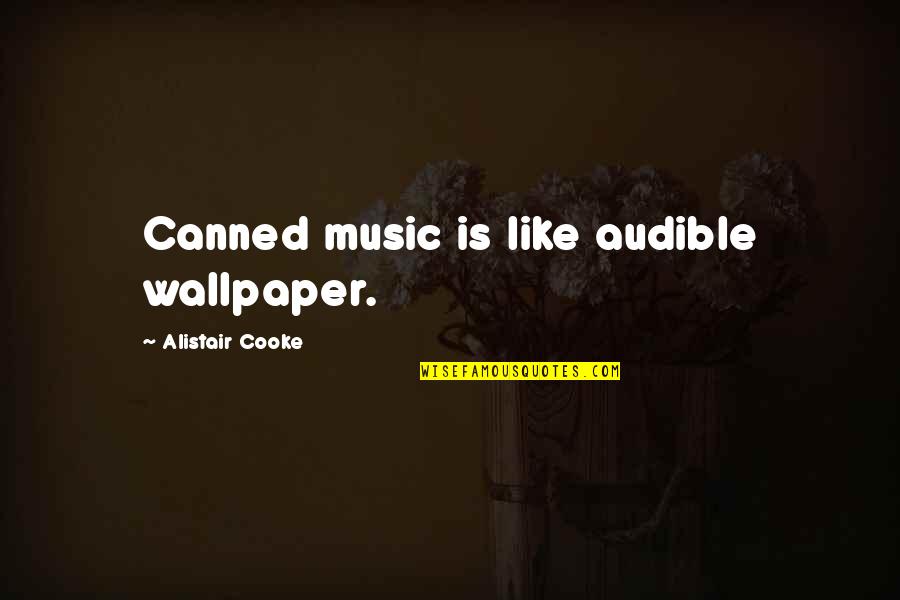 Canned music is like audible wallpaper.
—
Alistair Cooke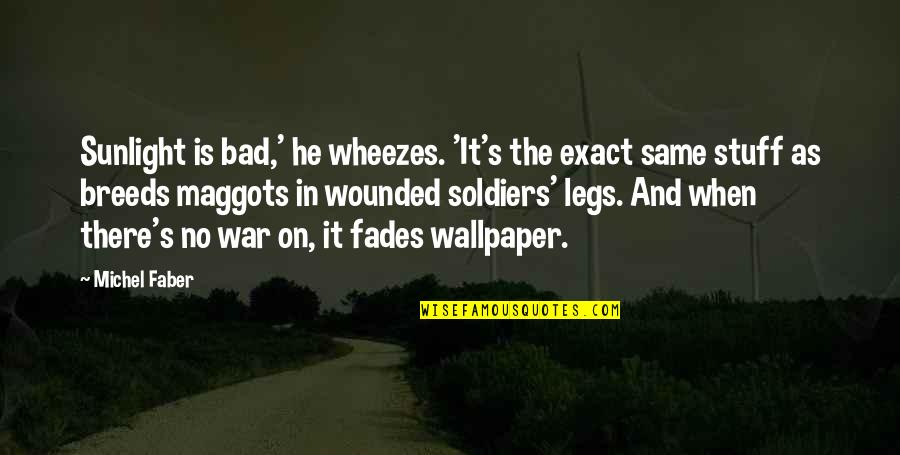 Sunlight is bad,' he wheezes. 'It's the exact same stuff as breeds maggots in wounded soldiers' legs. And when there's no war on, it fades wallpaper.
—
Michel Faber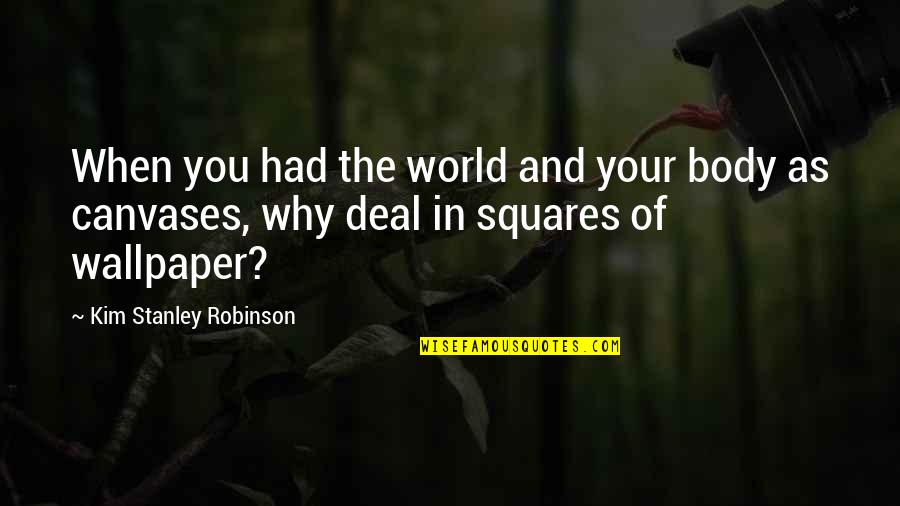 When you had the world and your body as canvases, why deal in squares of wallpaper? —
Kim Stanley Robinson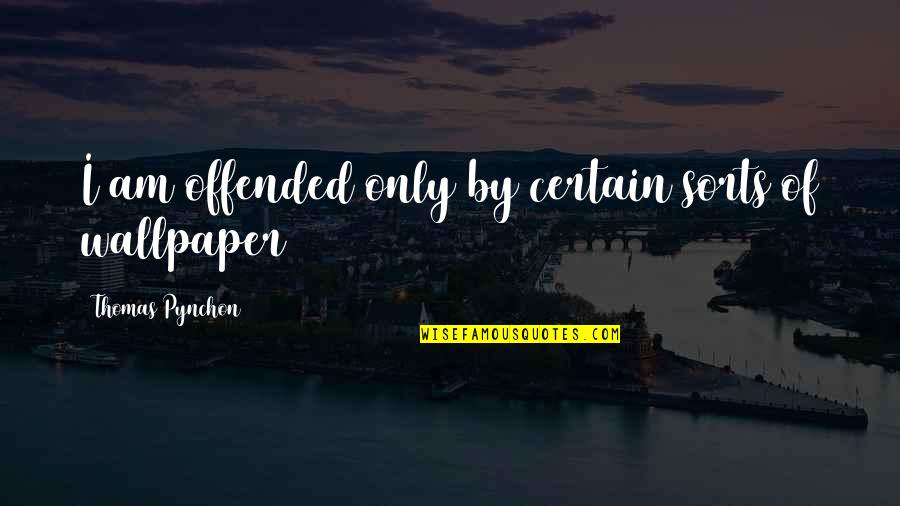 I am offended only by certain sorts of wallpaper —
Thomas Pynchon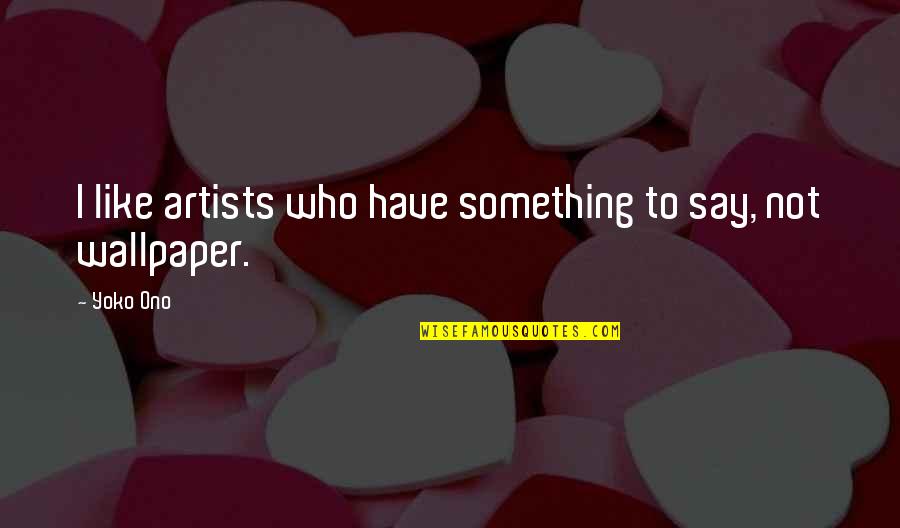 I like artists who have something to say, not wallpaper. —
Yoko Ono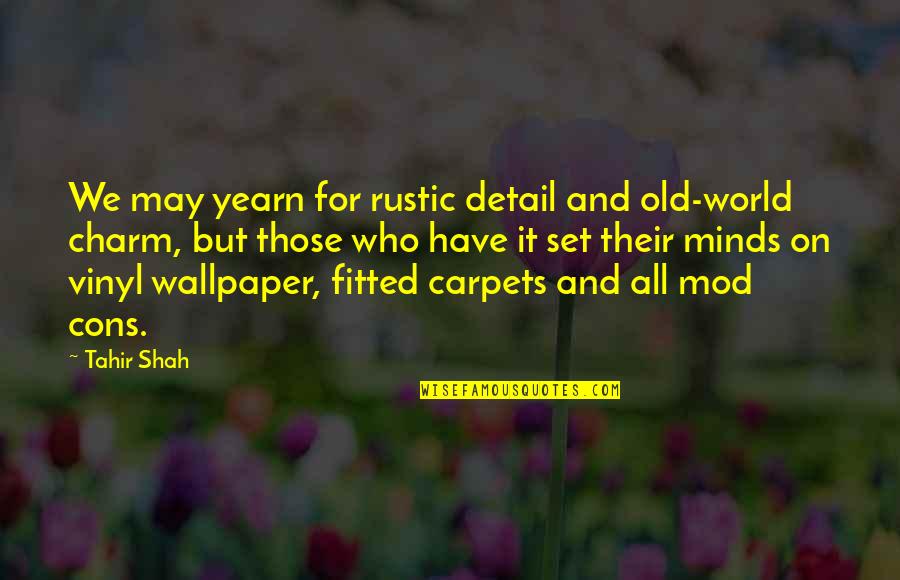 We may yearn for rustic detail and old-world charm, but those who have it set their minds on vinyl wallpaper, fitted carpets and all mod cons. —
Tahir Shah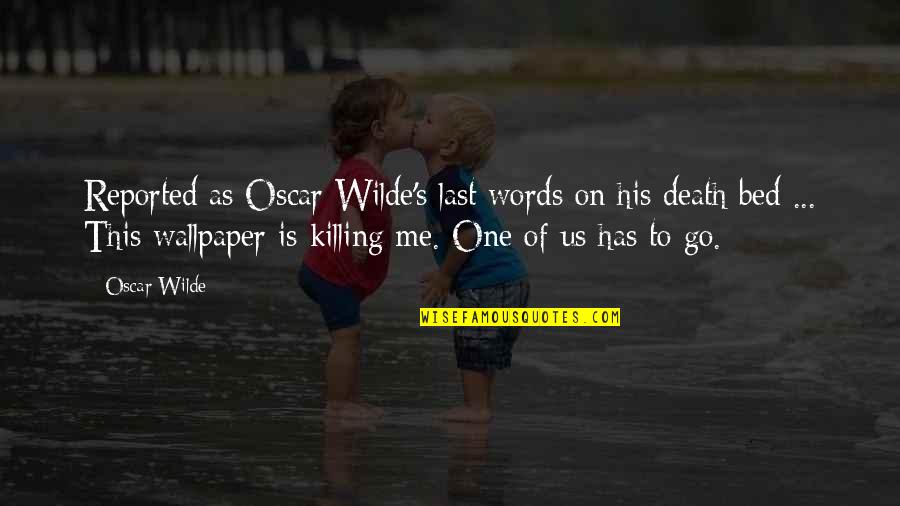 Reported as Oscar Wilde's last words on his death bed ...
This wallpaper is killing me. One of us has to go. —
Oscar Wilde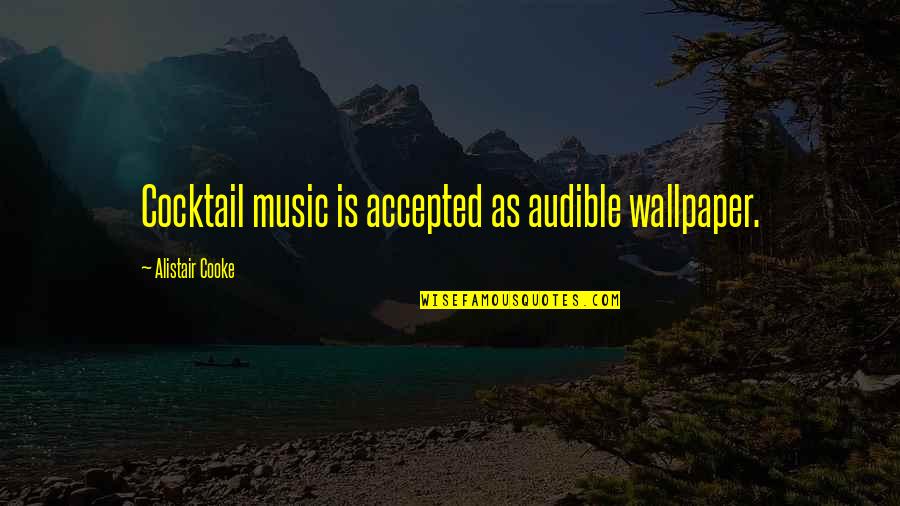 Cocktail music is accepted as audible wallpaper. —
Alistair Cooke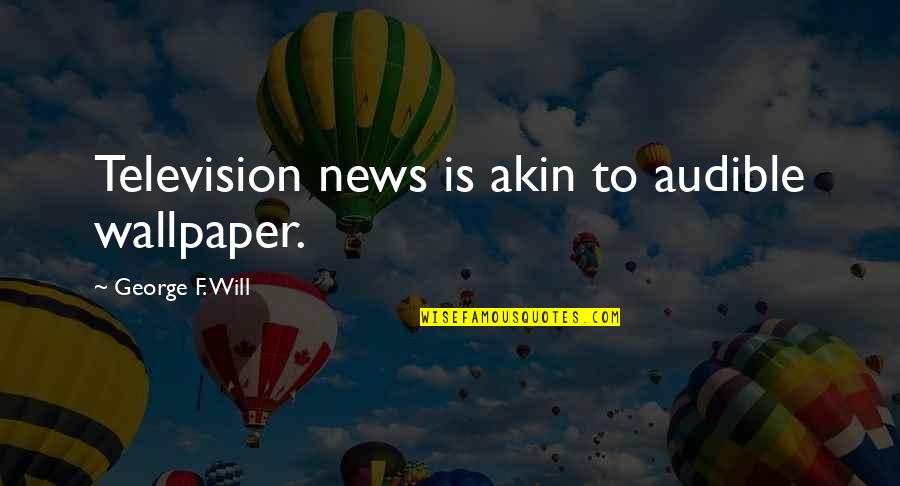 Television news is akin to audible wallpaper. —
George F. Will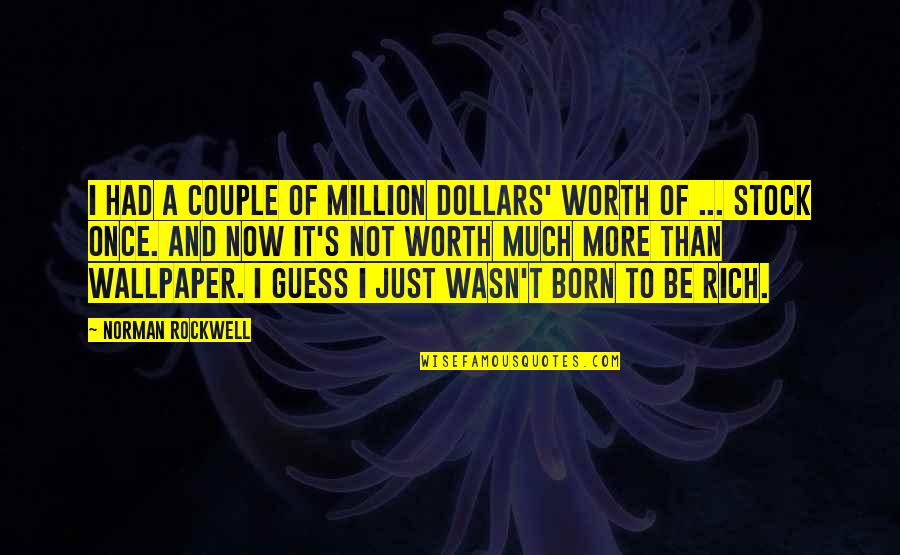 I had a couple of million dollars' worth of ... stock once. And now it's not worth much more than wallpaper. I guess I just wasn't born to be rich. —
Norman Rockwell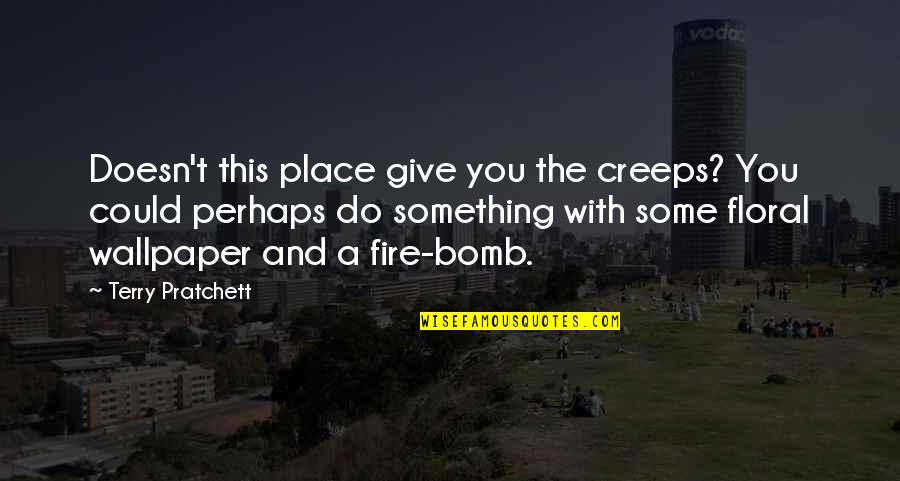 Doesn't this place give you the creeps? You could perhaps do something with some floral wallpaper and a fire-bomb. —
Terry Pratchett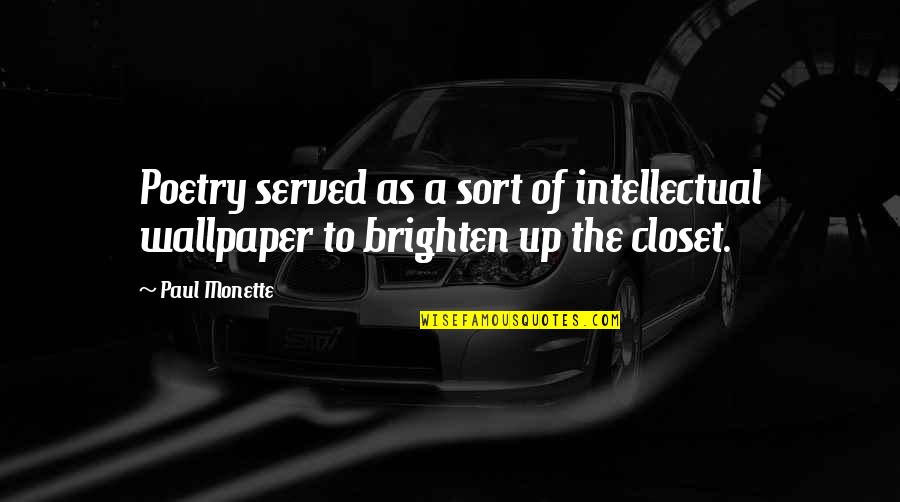 Poetry served as a sort of intellectual wallpaper to brighten up the closet. —
Paul Monette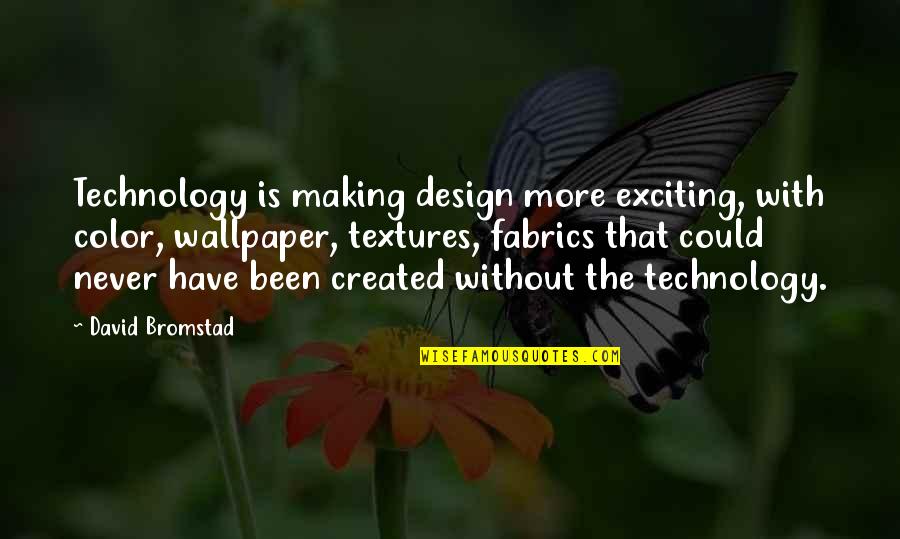 Technology is making design more exciting, with color, wallpaper, textures, fabrics that could never have been created without the technology. —
David Bromstad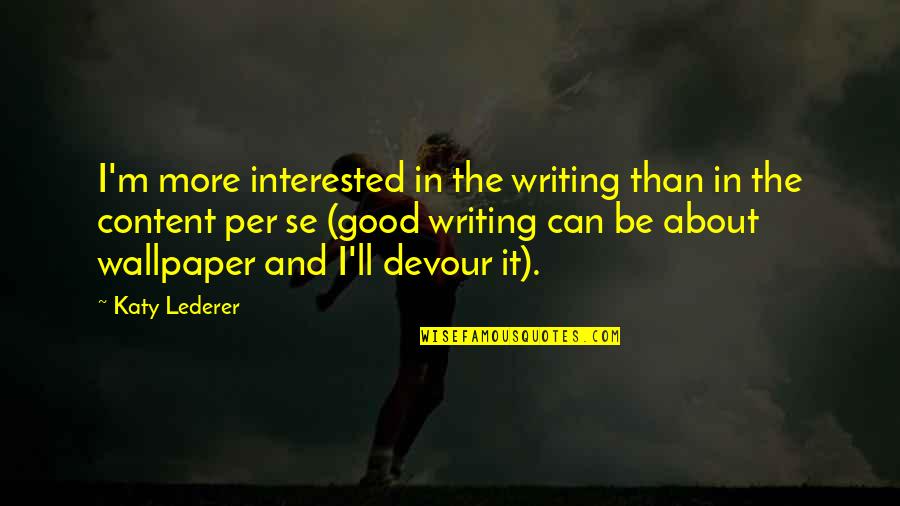 I'm more interested in the writing than in the content per se (good writing can be about wallpaper and I'll devour it). —
Katy Lederer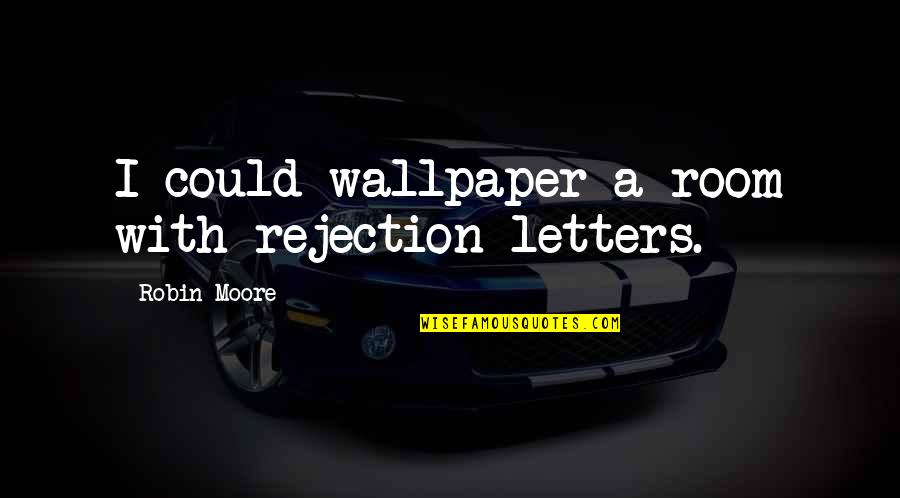 I could wallpaper a room with rejection letters. —
Robin Moore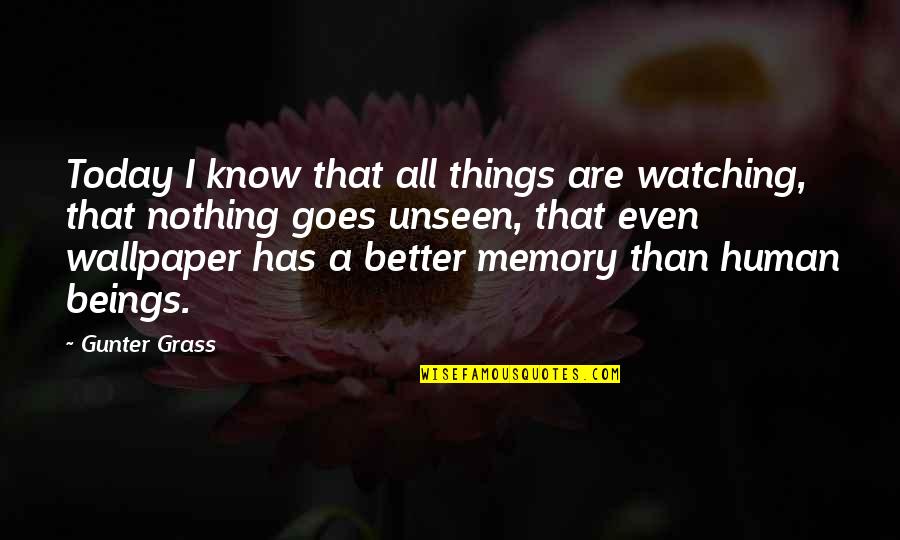 Today I know that all things are watching, that nothing goes unseen, that even wallpaper has a better memory than human beings. —
Gunter Grass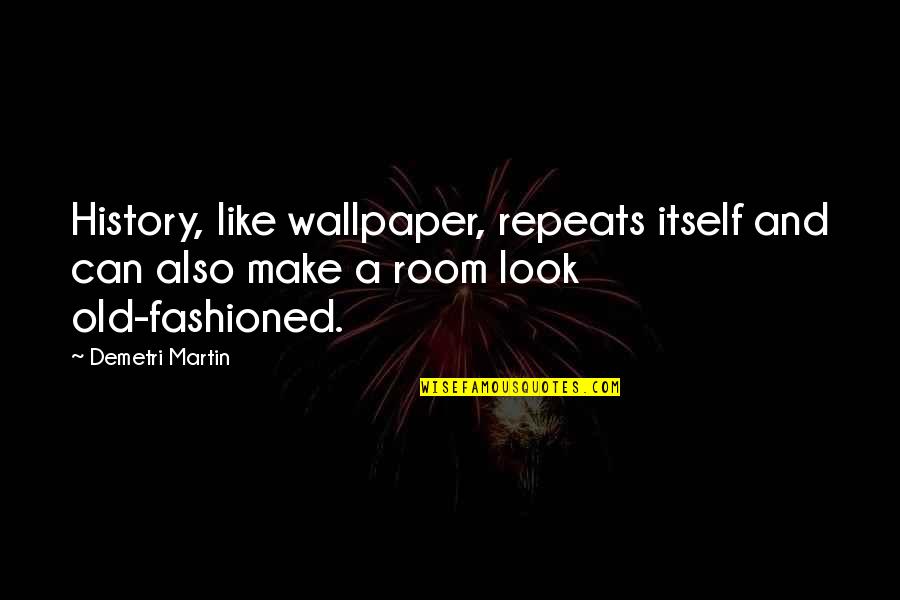 History, like wallpaper, repeats itself and can also make a room look old-fashioned. —
Demetri Martin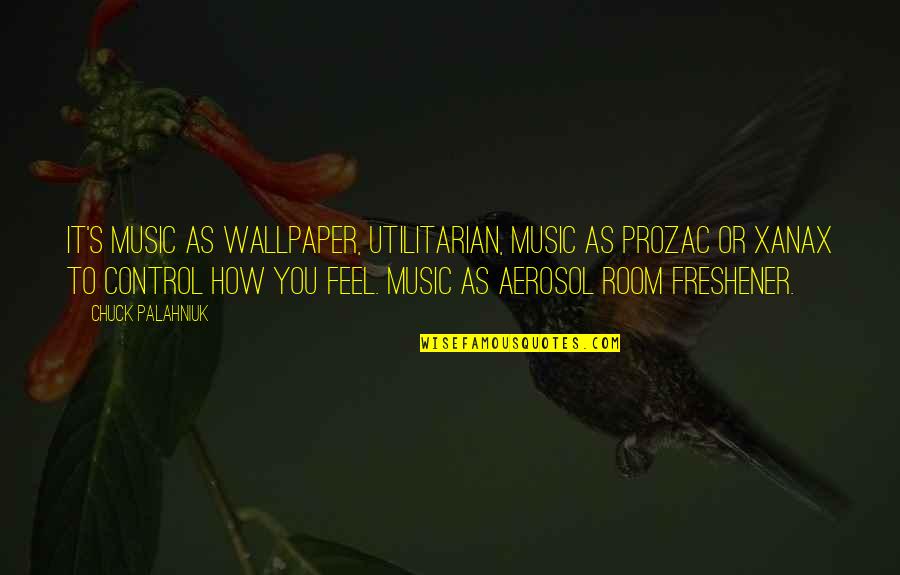 It's music as wallpaper, utilitarian, music as Prozac or Xanax to control how you feel. Music as aerosol room freshener. —
Chuck Palahniuk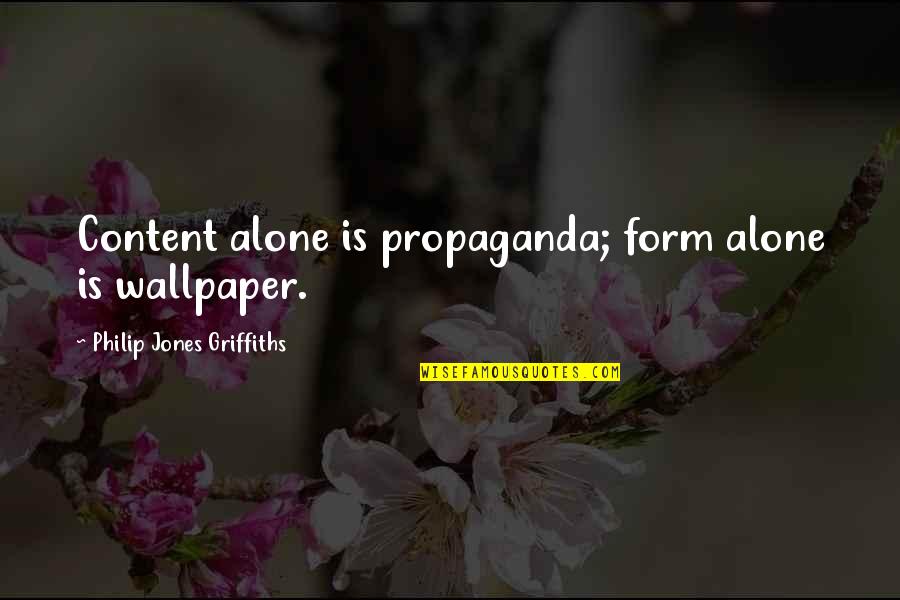 Content alone is propaganda; form alone is wallpaper. —
Philip Jones Griffiths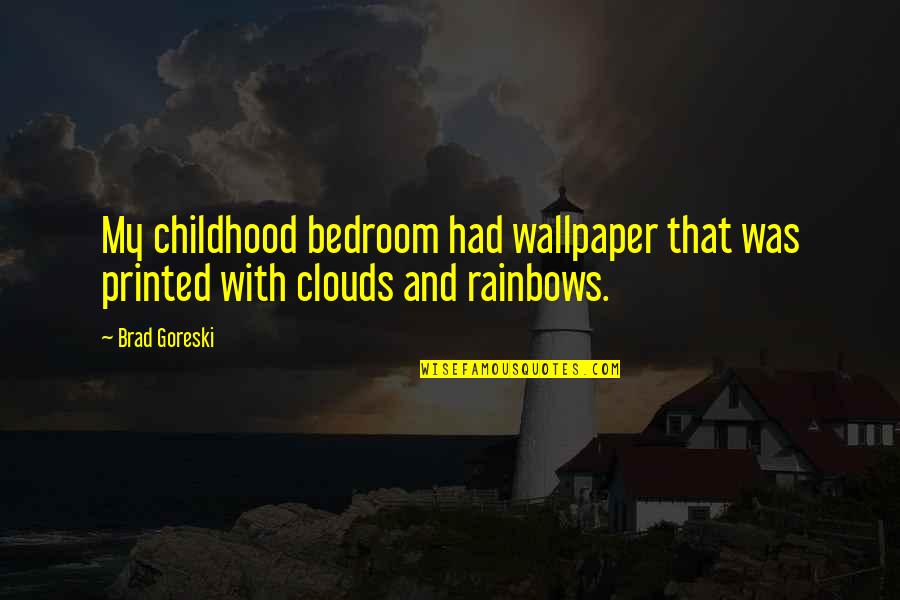 My childhood bedroom had wallpaper that was printed with clouds and rainbows. —
Brad Goreski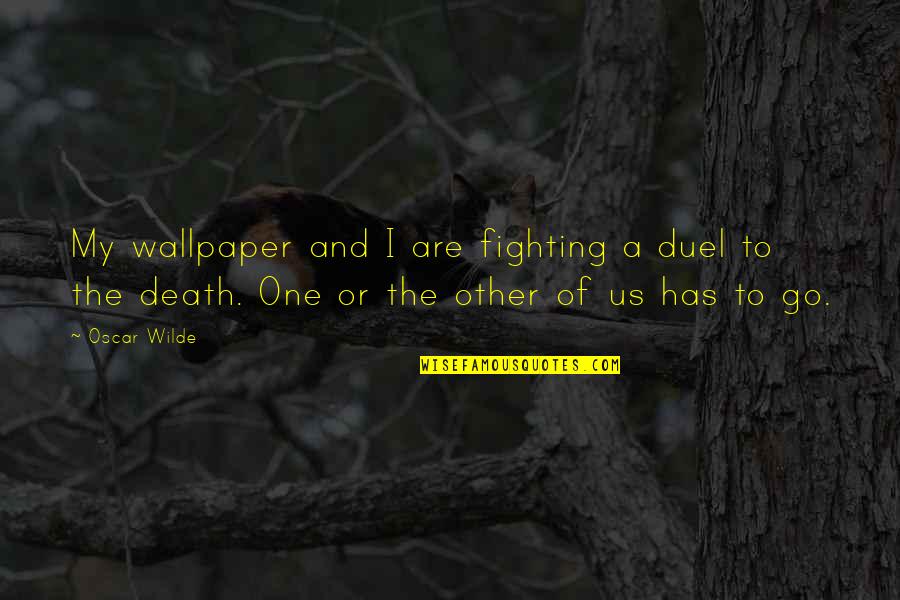 My wallpaper and I are fighting a duel to the death. One or the other of us has to go. —
Oscar Wilde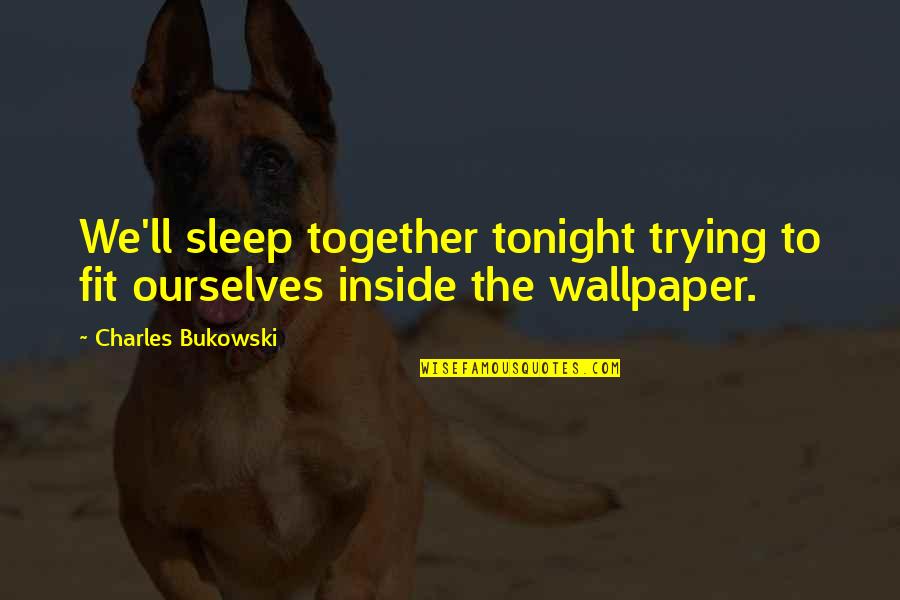 We'll sleep together tonight trying to fit ourselves inside the wallpaper. —
Charles Bukowski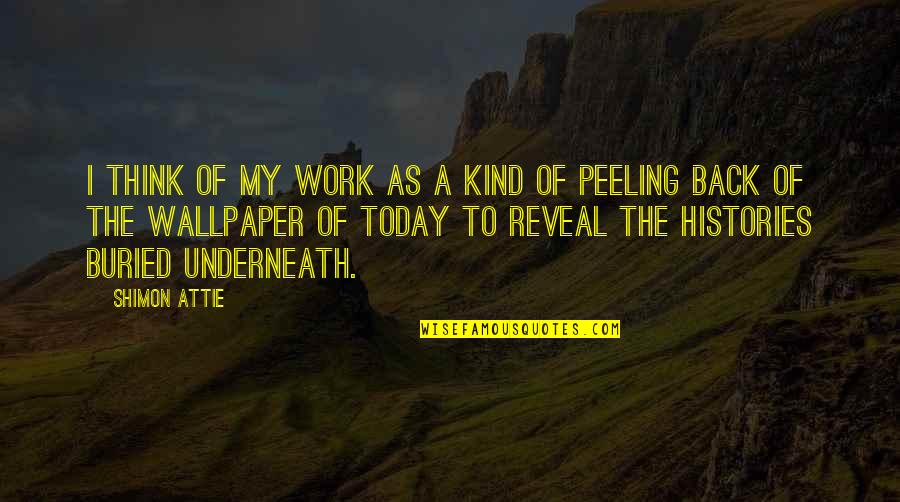 I think of my work as a kind of peeling back of the wallpaper of today to reveal the histories buried underneath. —
Shimon Attie