FayJay Quotes
Top 9 wise famous quotes and sayings by FayJay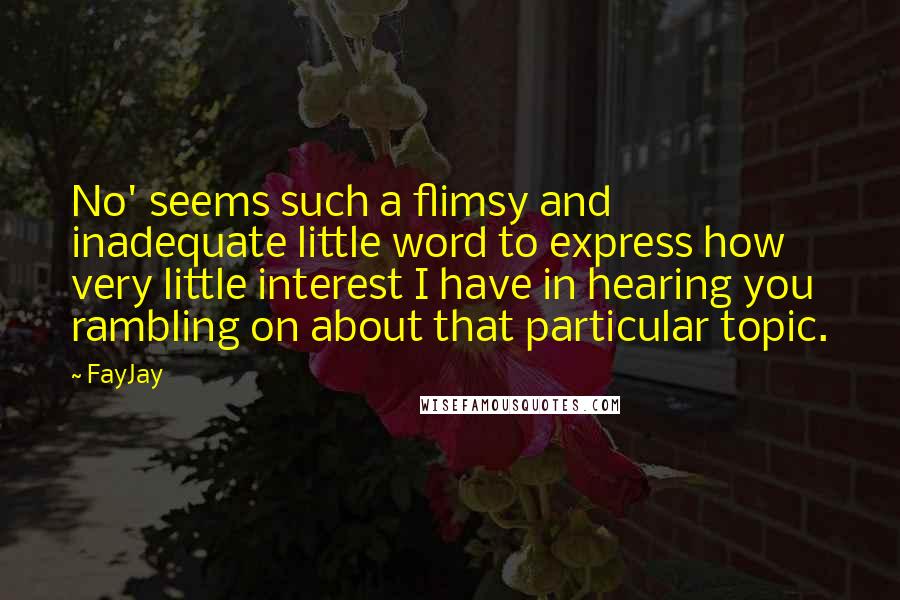 No' seems such a flimsy and inadequate little word to express how very little interest I have in hearing you rambling on about that particular topic.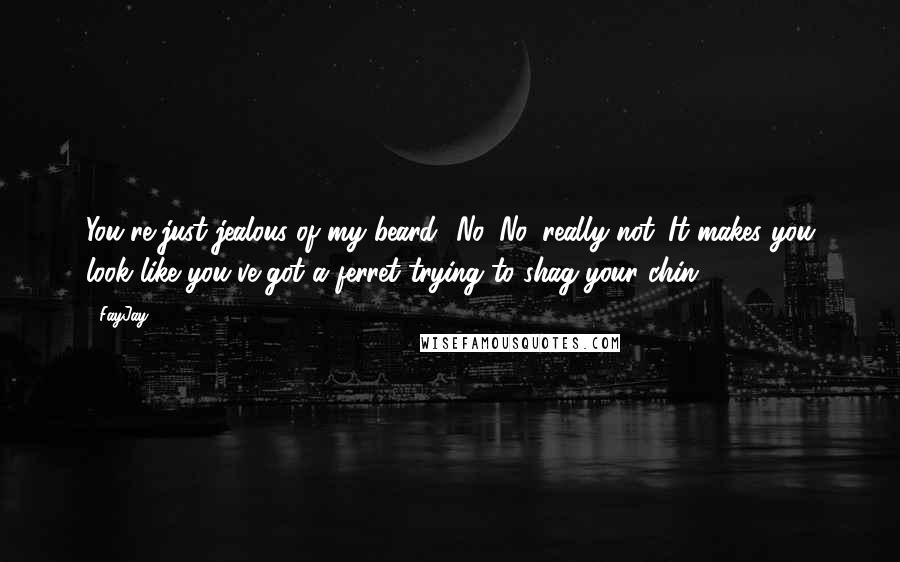 You're just jealous of my beard."
"No. No, really not. It makes you look like you've got a ferret trying to shag your chin.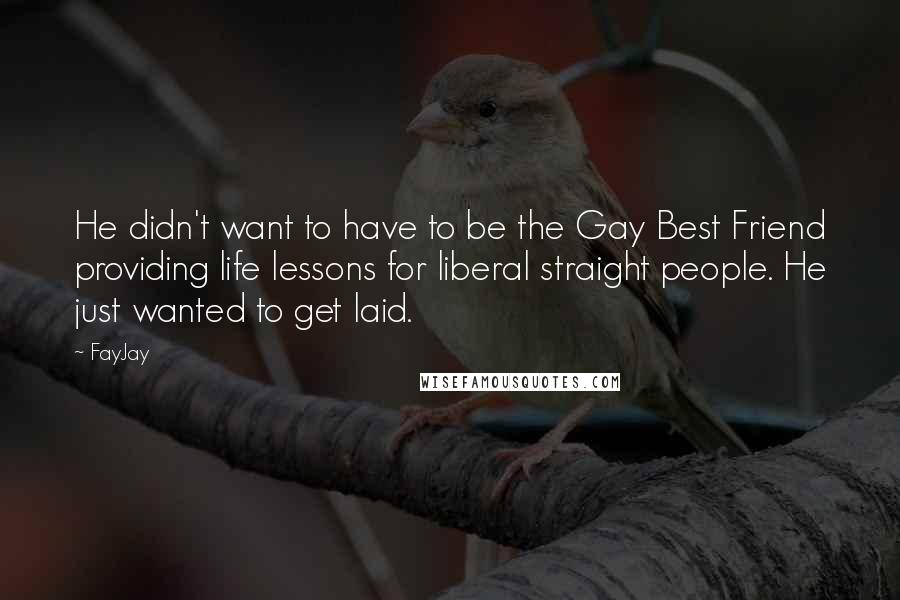 He didn't want to have to be the Gay Best Friend providing life lessons for liberal straight people. He just wanted to get laid.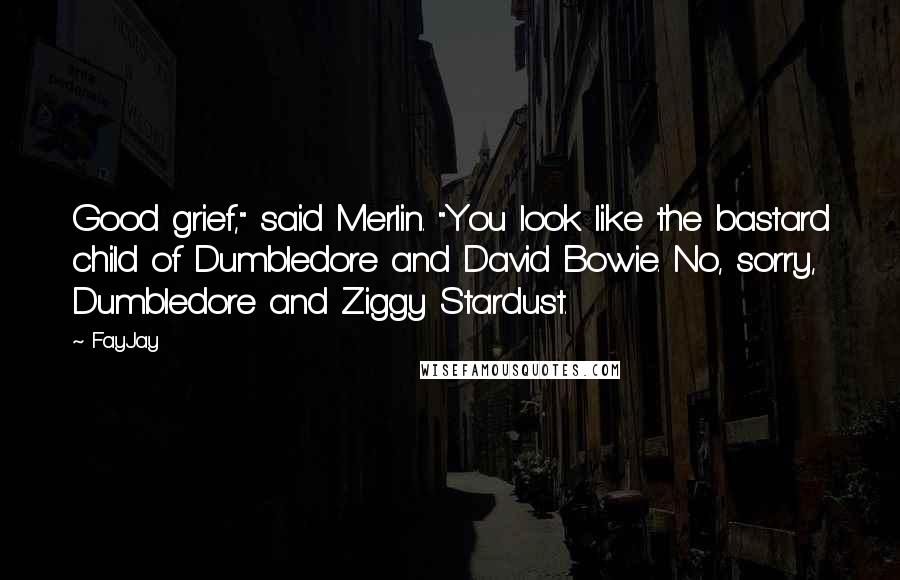 Good grief," said Merlin. "You look like the bastard child of
Dumbledore and David Bowie. No, sorry, Dumbledore and Ziggy
Stardust.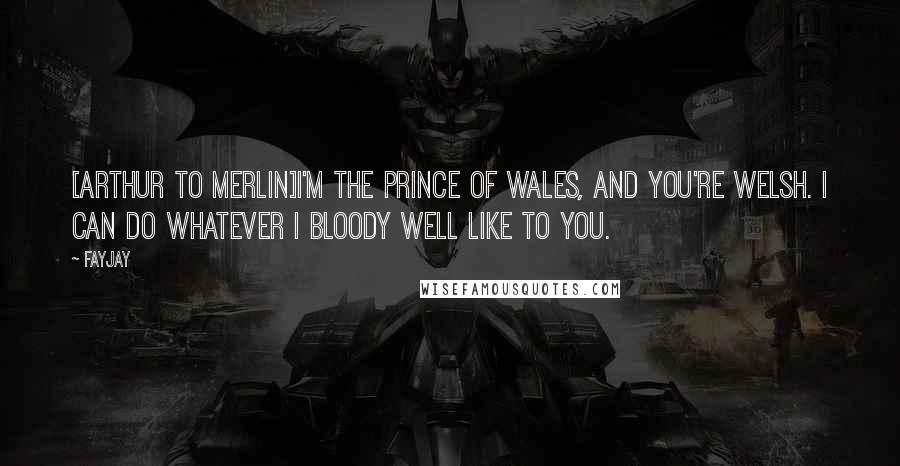 [Arthur to Merlin]
I'm the Prince of Wales, and you're Welsh. I can do whatever I bloody well like to you.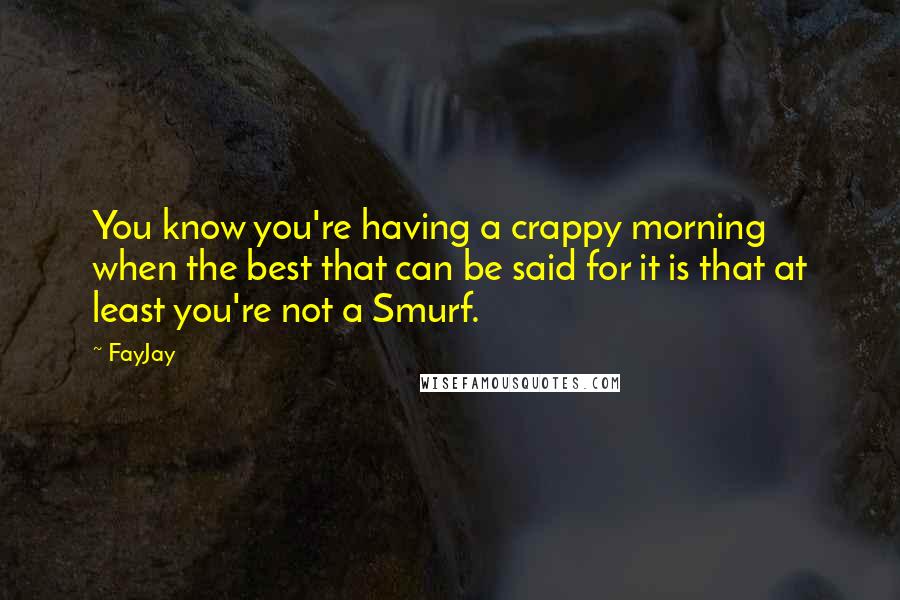 You know you're having a crappy morning when the best that can be said for it is that at least you're not a Smurf.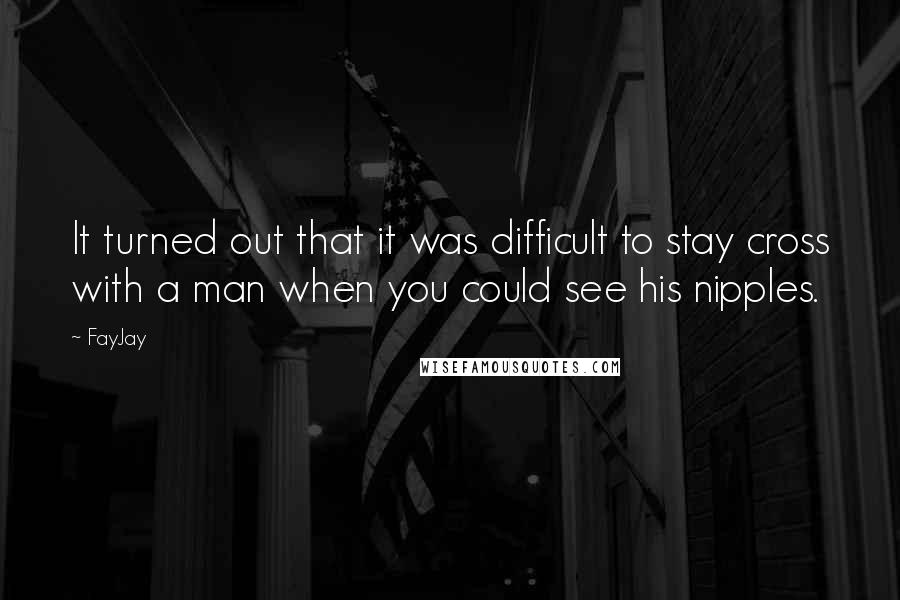 It turned out that it was difficult to stay cross with a man when you could see his nipples.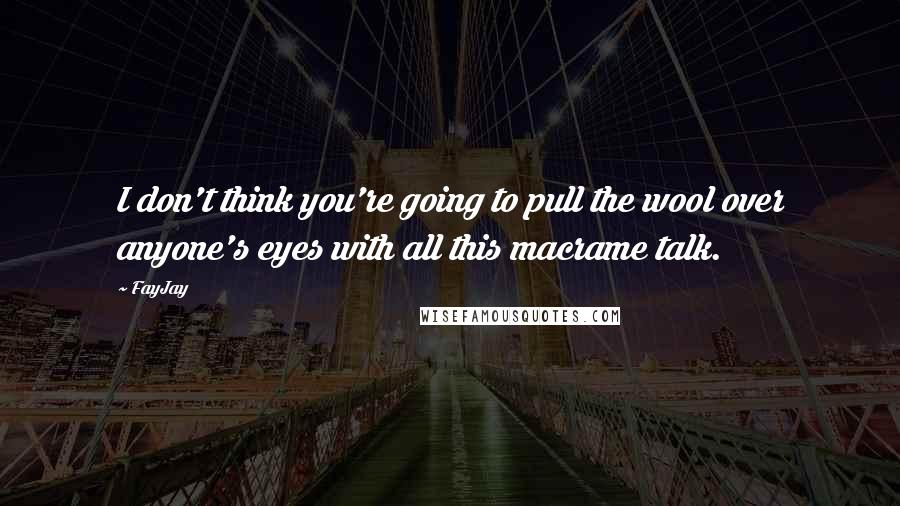 I don't think you're going to pull the wool over anyone's eyes with all this macrame talk.