Christian Cameron Quotes
Top 9 wise famous quotes and sayings by Christian Cameron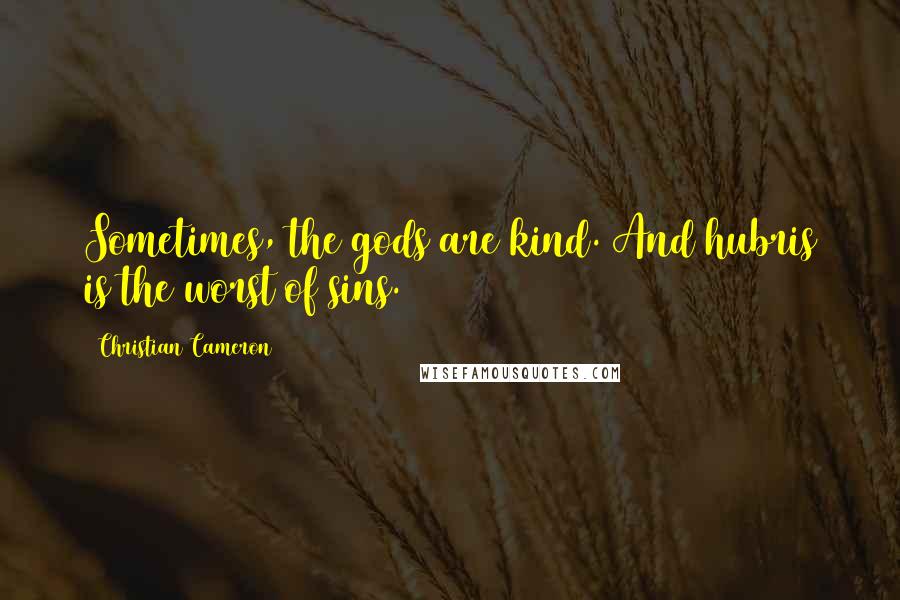 Sometimes, the gods are kind. And hubris is the worst of sins.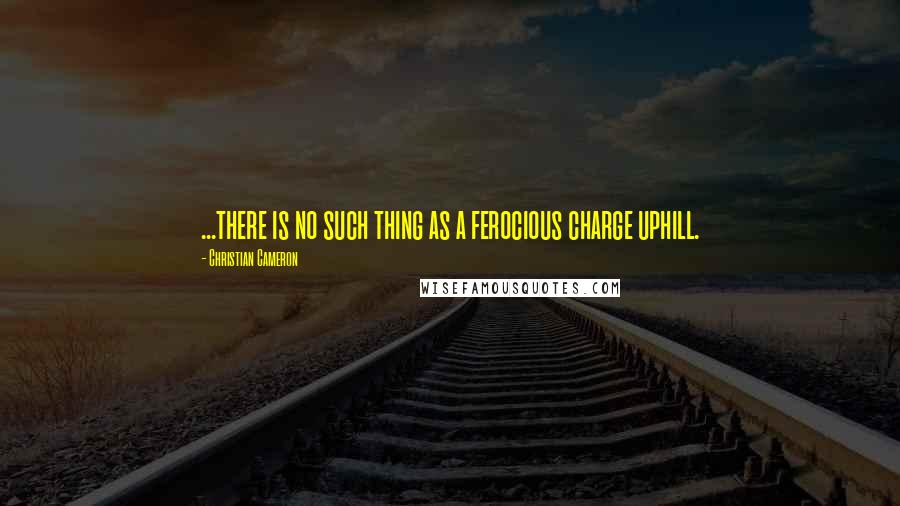 ...there is no such thing as a ferocious charge uphill.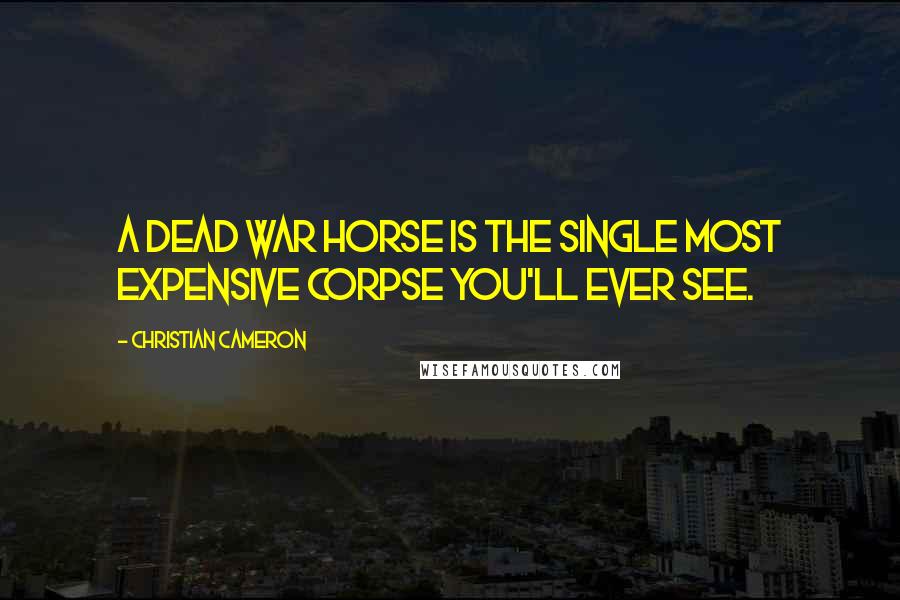 A dead war horse is the single most expensive corpse you'll ever see.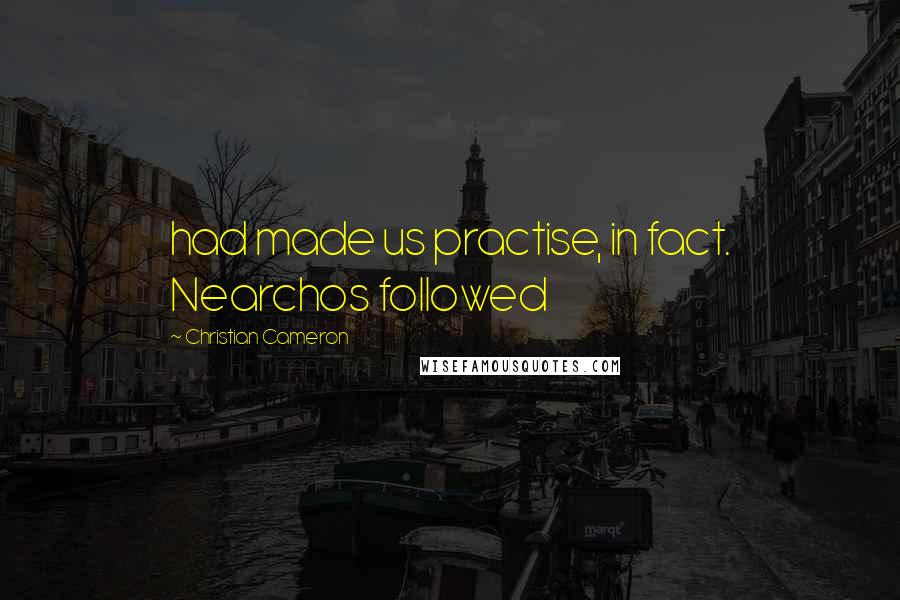 had made us practise, in fact. Nearchos followed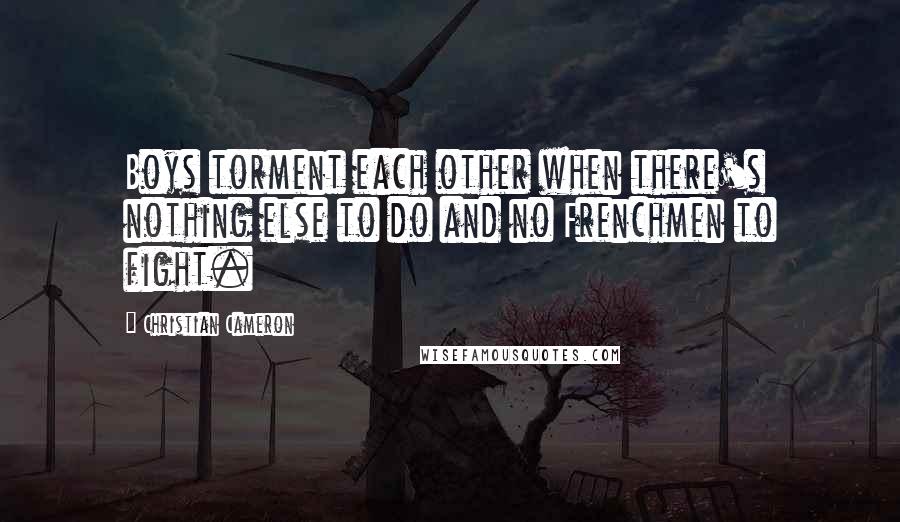 Boys torment each other when there's nothing else to do and no Frenchmen to fight.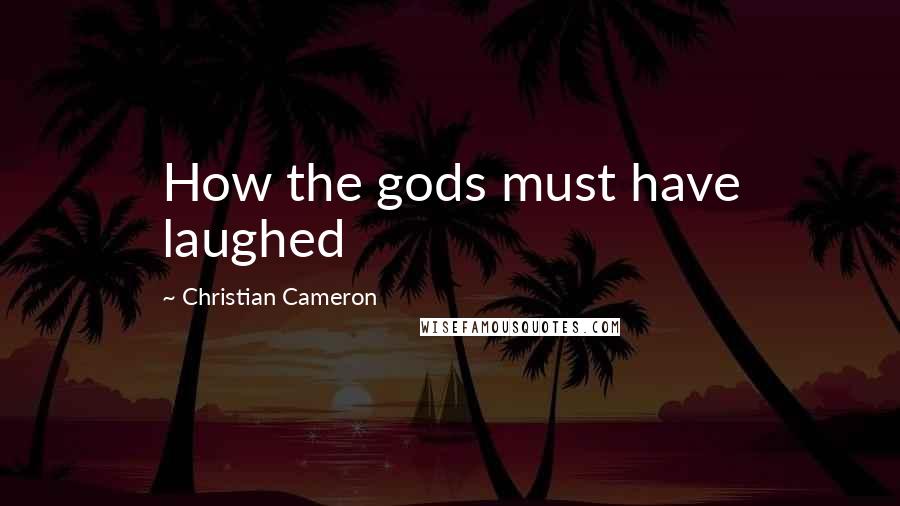 How the gods must have laughed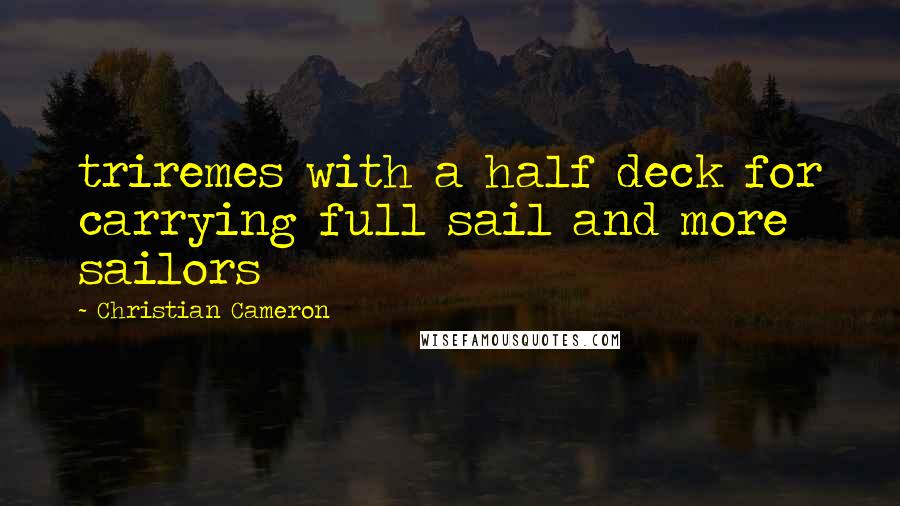 triremes with a half deck for carrying full sail and more sailors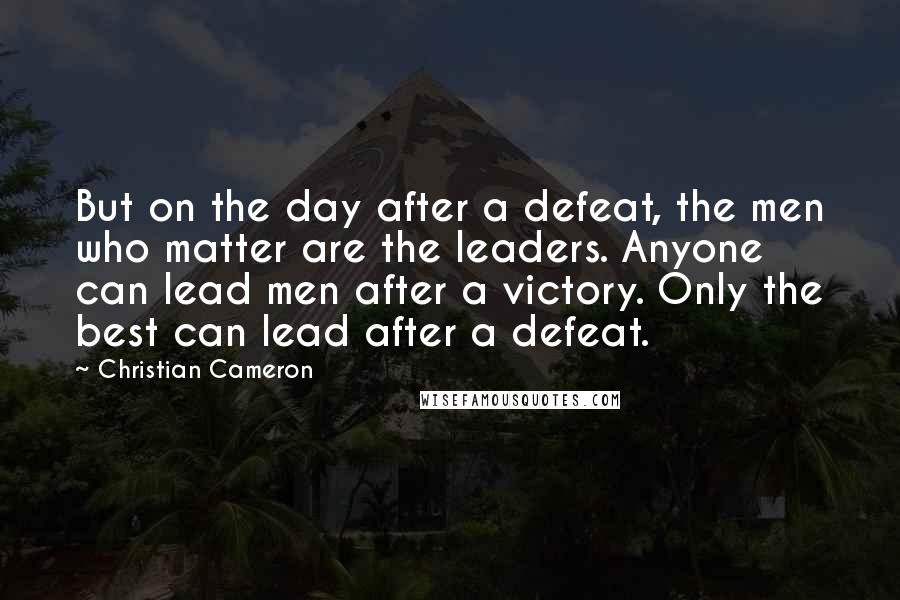 But on the day after a defeat, the men who matter are the leaders. Anyone can lead men after a victory. Only the best can lead after a defeat.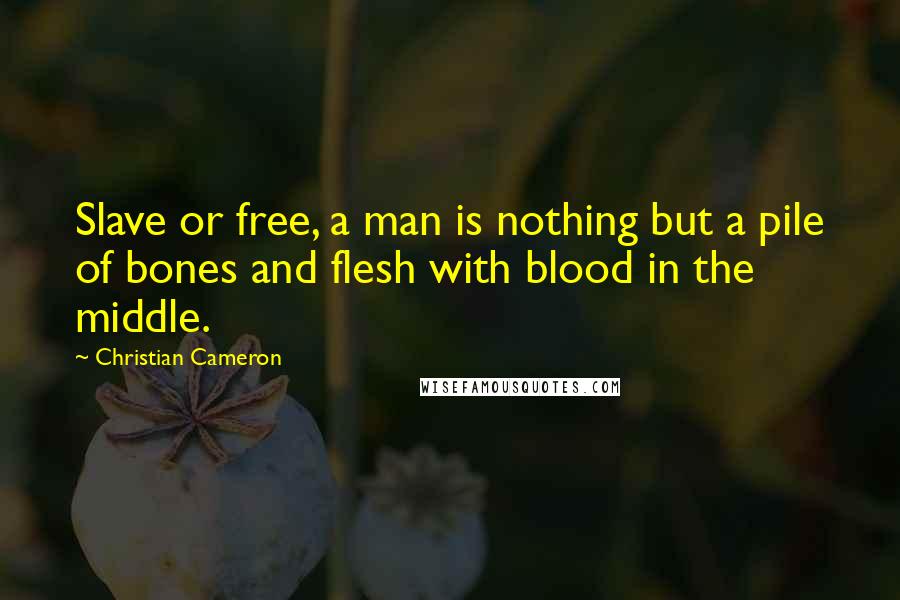 Slave or free, a man is nothing but a pile of bones and flesh with blood in the middle.