Shopping For Christmas Quotes
Collection of top 15 famous quotes about Shopping For Christmas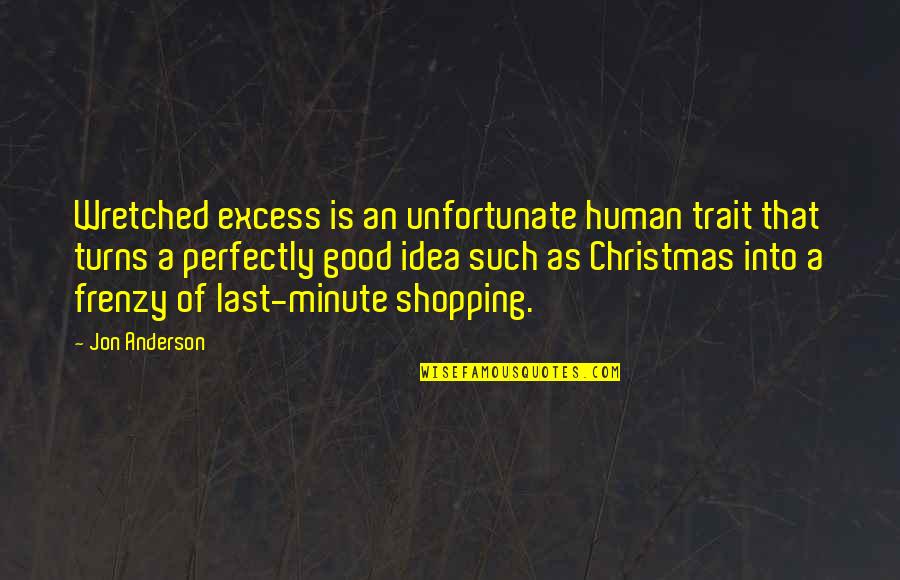 Wretched excess is an unfortunate human trait that turns a perfectly good idea such as Christmas into a frenzy of last-minute shopping.
—
Jon Anderson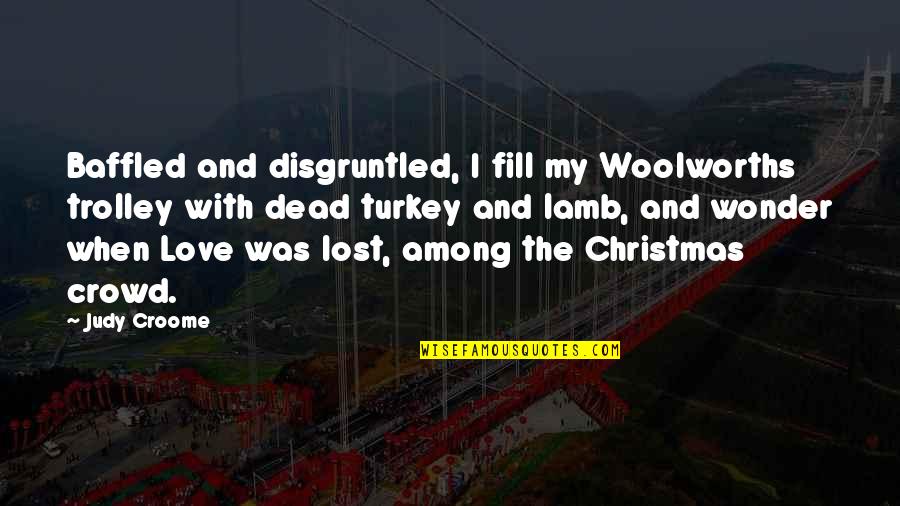 Baffled and disgruntled, I fill my Woolworths trolley with dead turkey and lamb, and wonder when Love was lost, among the Christmas crowd.
—
Judy Croome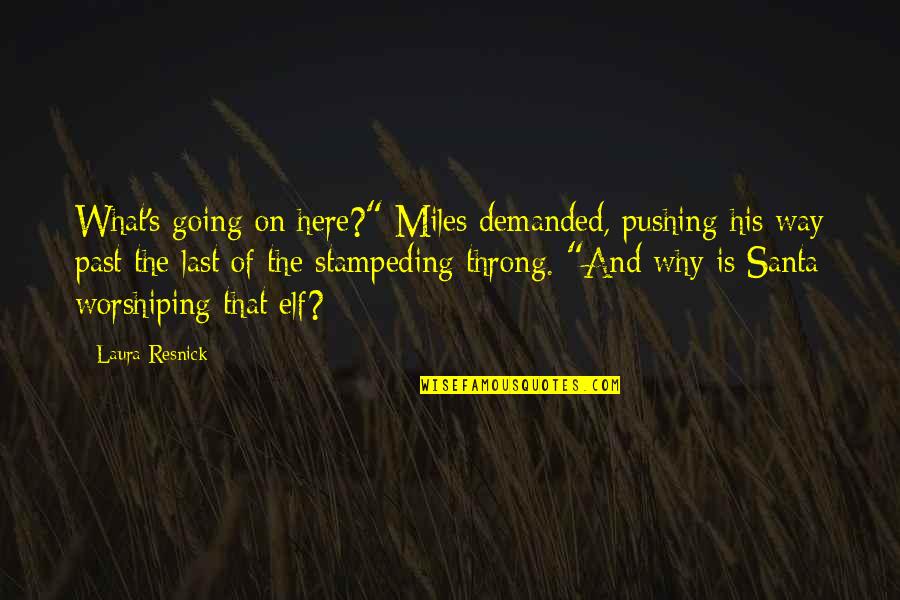 What's going on here?" Miles demanded, pushing his way past the last of the stampeding throng. "And why is Santa worshiping that elf?
—
Laura Resnick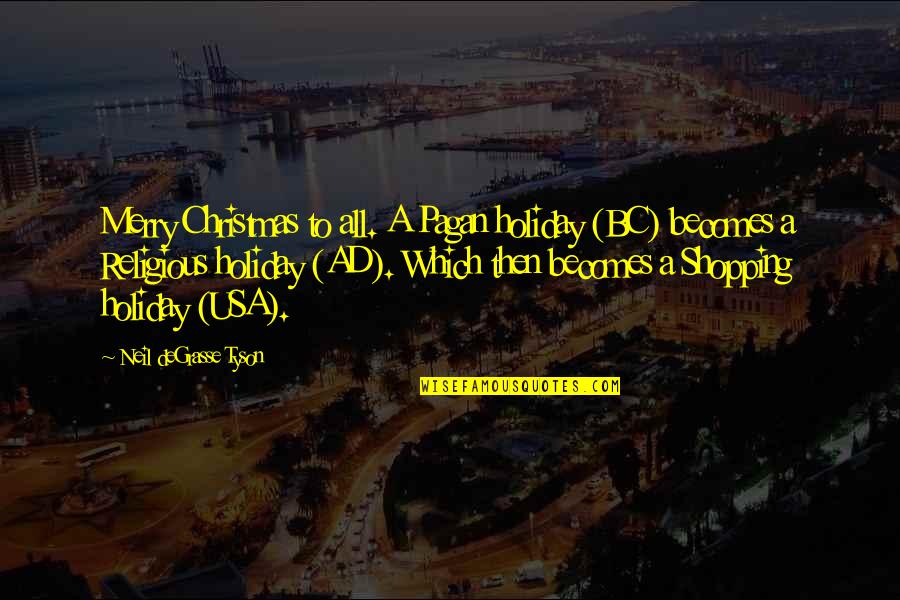 Merry Christmas to all. A Pagan holiday (BC) becomes a Religious holiday (AD). Which then becomes a Shopping holiday (USA).
—
Neil DeGrasse Tyson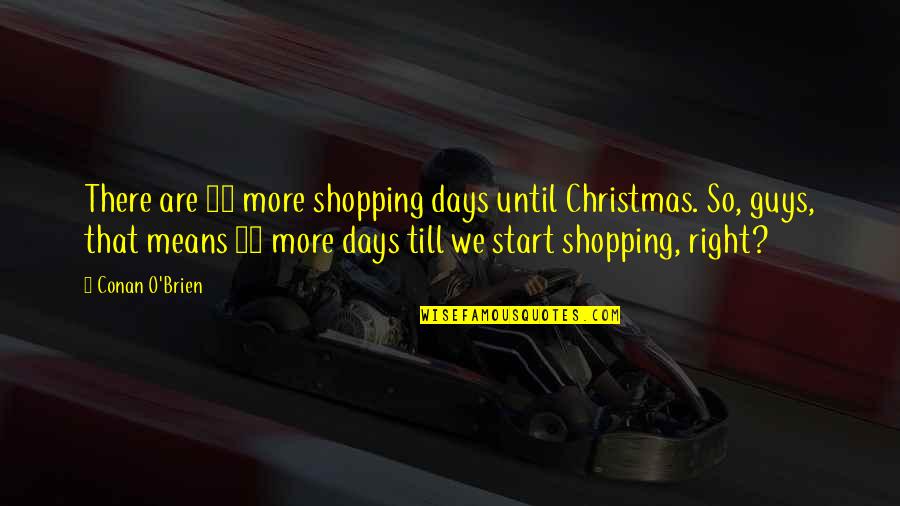 There are 17 more shopping days until Christmas. So, guys, that means 16 more days till we start shopping, right? —
Conan O'Brien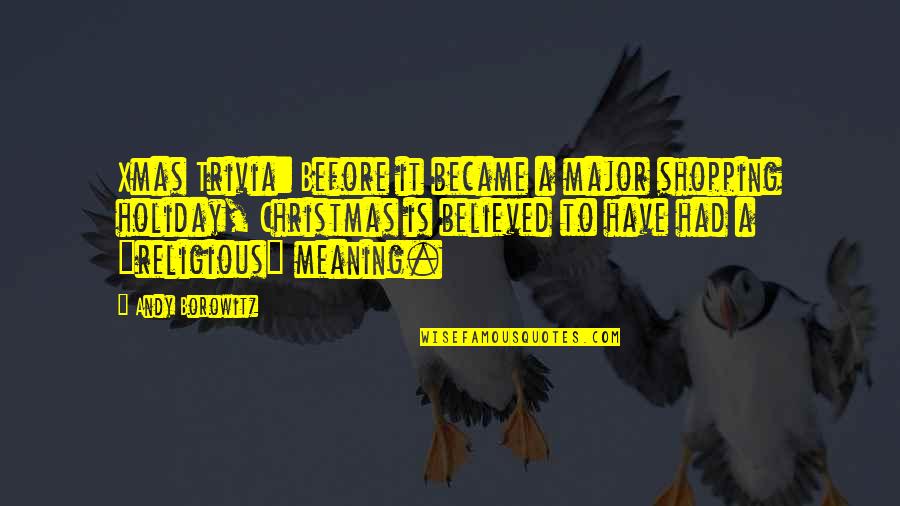 Xmas Trivia: Before it became a major shopping holiday, Christmas is believed to have had a "religious" meaning. —
Andy Borowitz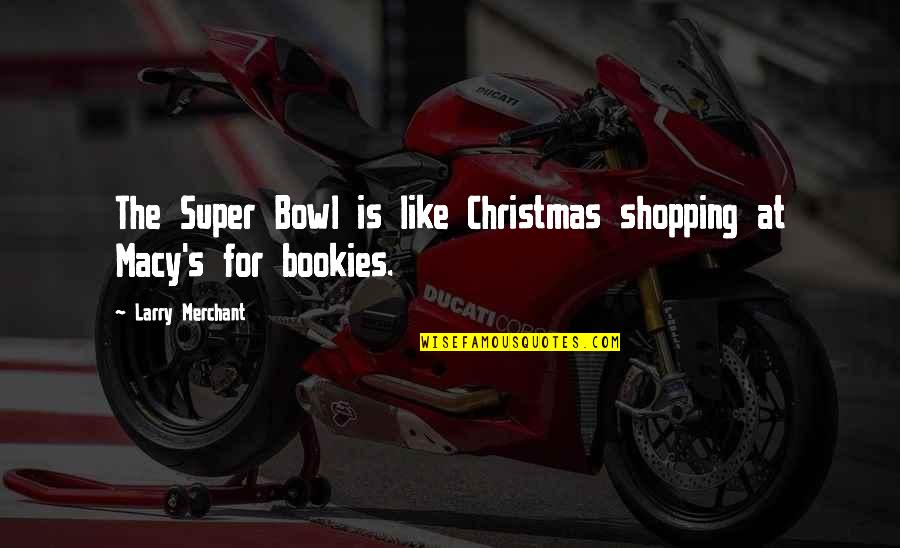 The Super Bowl is like Christmas shopping at Macy's for bookies. —
Larry Merchant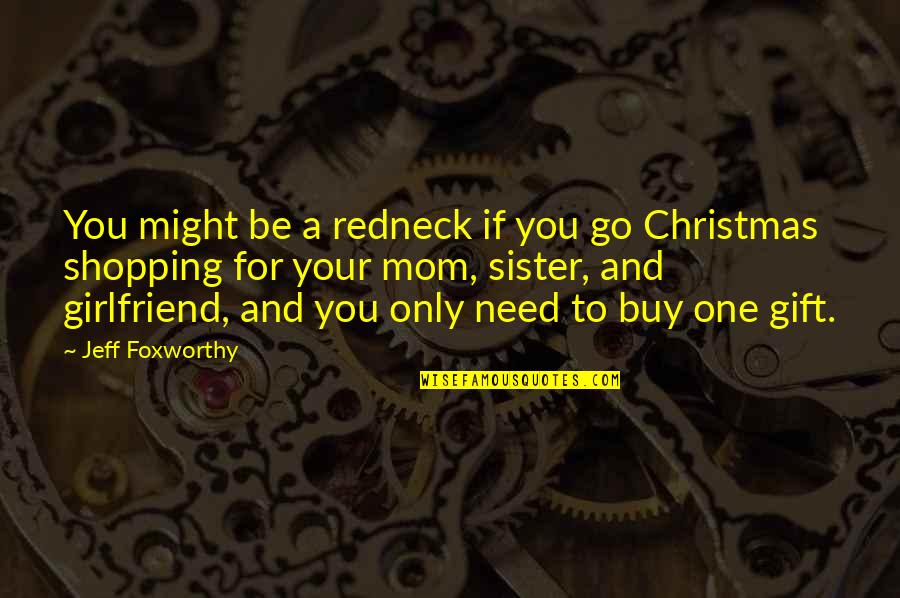 You might be a redneck if you go Christmas shopping for your mom, sister, and girlfriend, and you only need to buy one gift. —
Jeff Foxworthy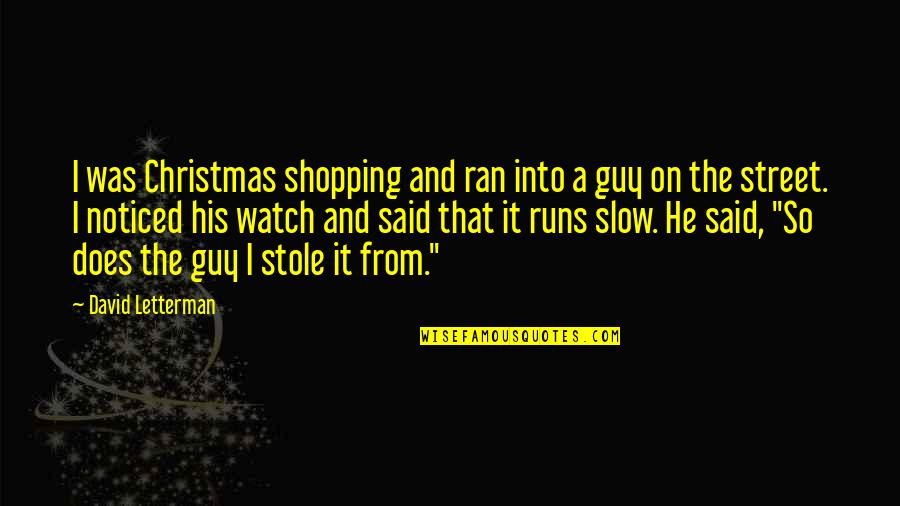 I was Christmas shopping and ran into a guy on the street. I noticed his watch and said that it runs slow. He said, "So does the guy I stole it from." —
David Letterman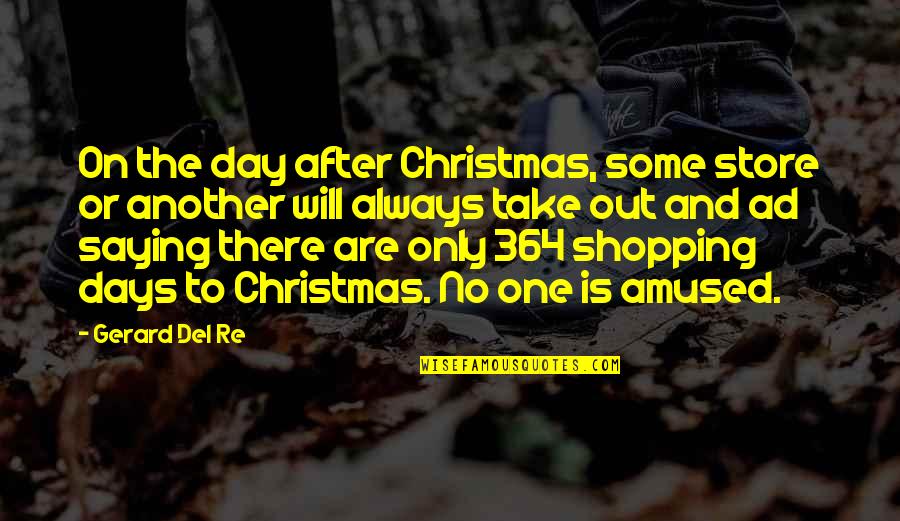 On the day after Christmas, some store or another will always take out and ad saying there are only 364 shopping days to Christmas. No one is amused. —
Gerard Del Re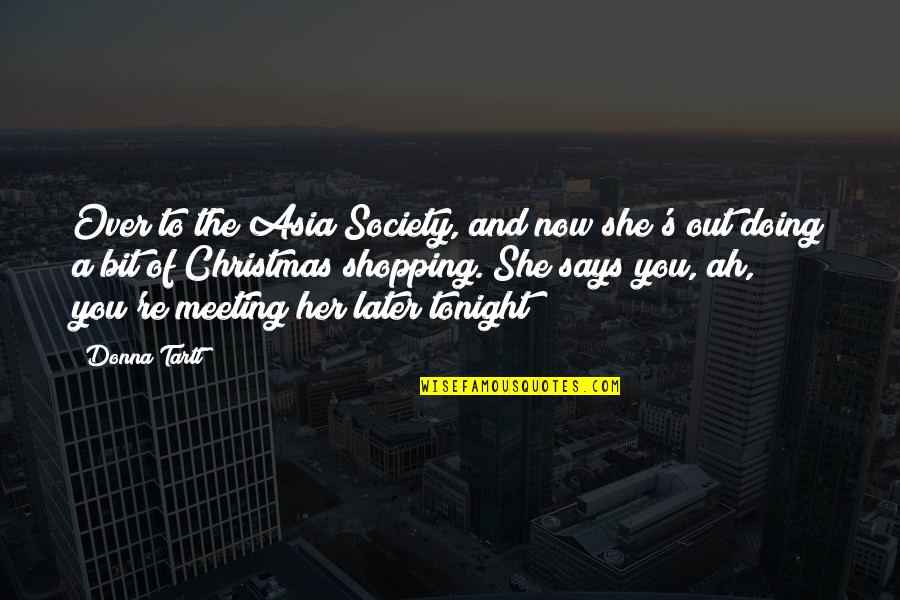 Over to the Asia Society, and now she's out doing a bit of Christmas shopping. She says you, ah, you're meeting her later tonight? —
Donna Tartt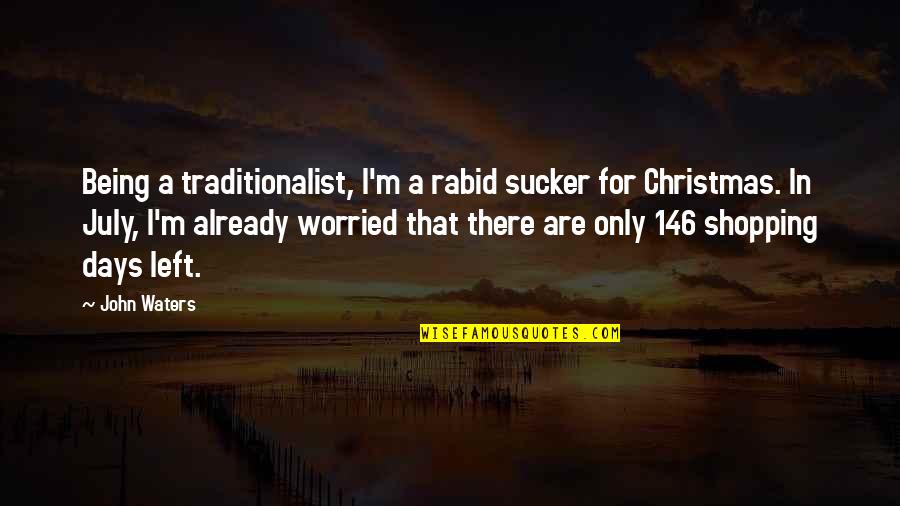 Being a traditionalist, I'm a rabid sucker for Christmas. In July, I'm already worried that there are only 146 shopping days left. —
John Waters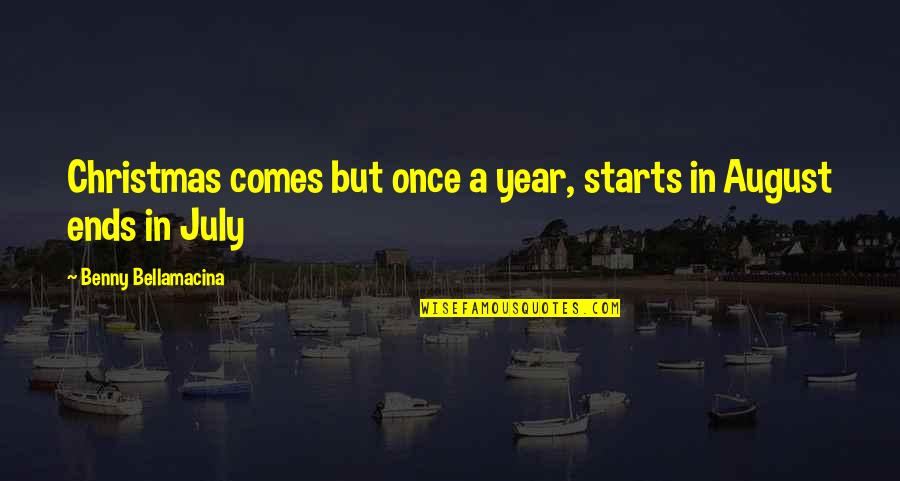 Christmas comes but once a year, starts in August ends in July —
Benny Bellamacina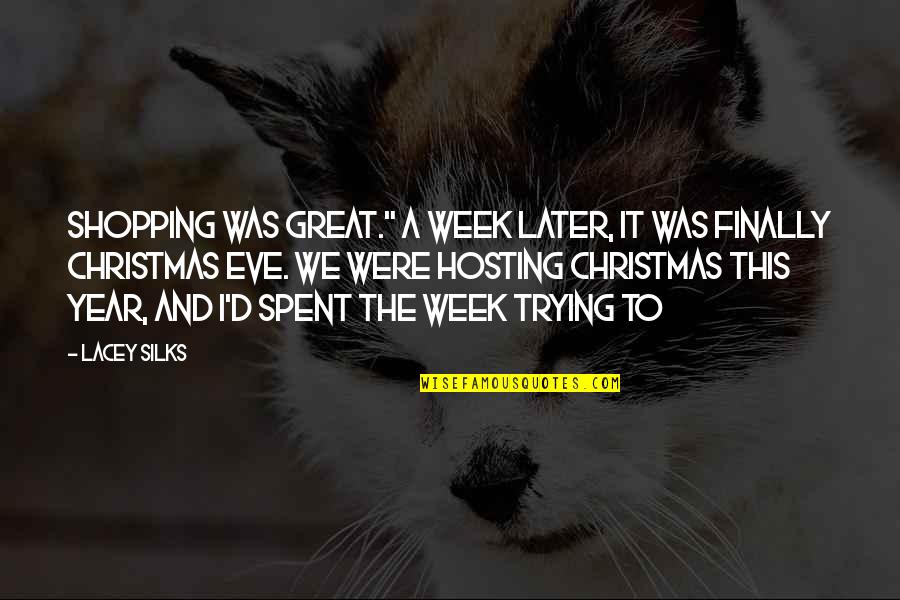 Shopping was great." A week later, it was finally Christmas Eve. We were hosting Christmas this year, and I'd spent the week trying to —
Lacey Silks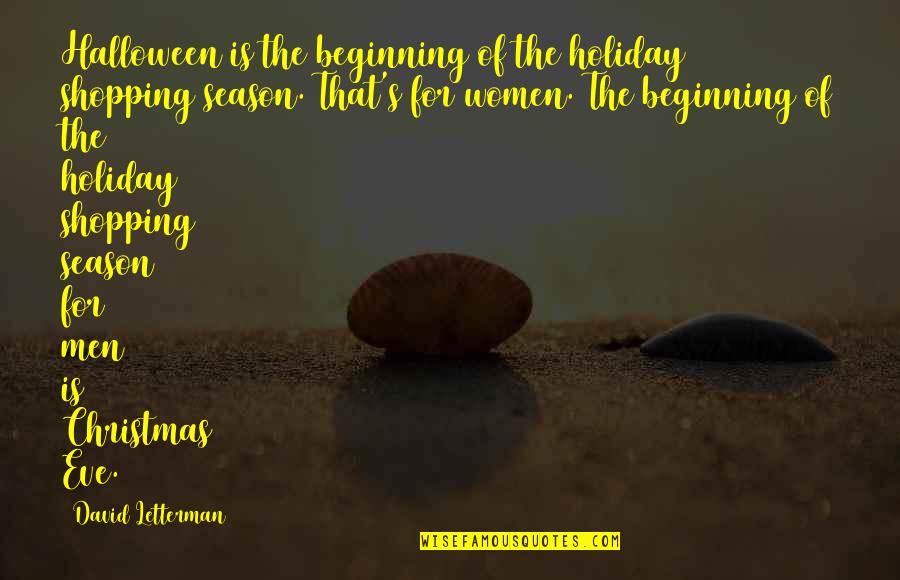 Halloween is the beginning of the holiday shopping season. That's for women. The beginning of the holiday shopping season for men is Christmas Eve. —
David Letterman