Eugenia Price Quotes
Top 8 wise famous quotes and sayings by Eugenia Price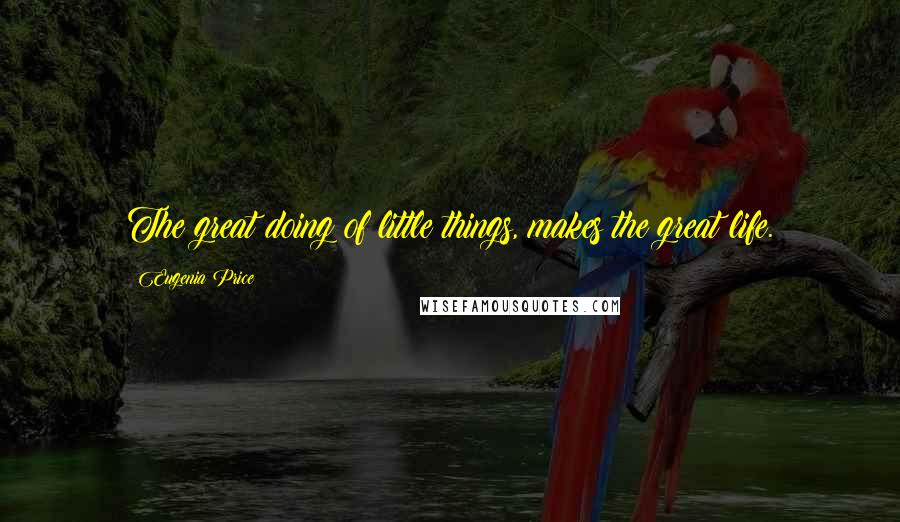 The great doing of little things, makes the great life.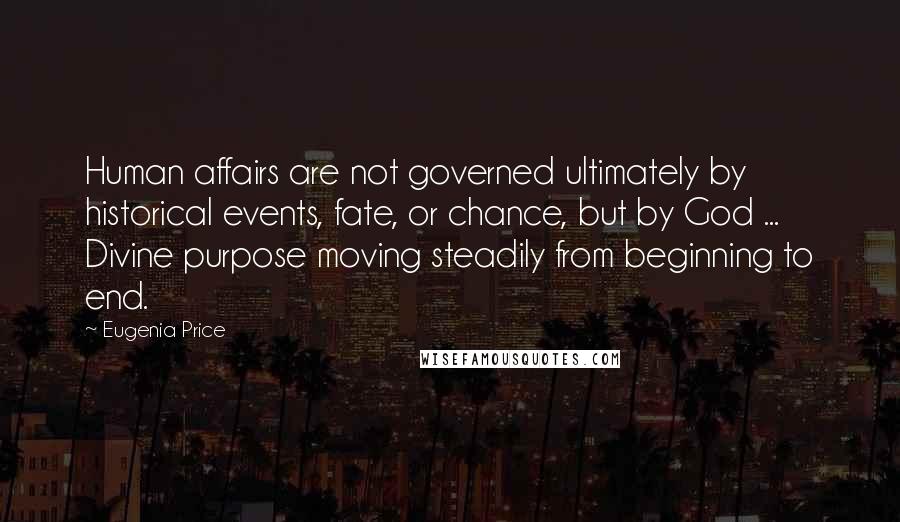 Human affairs are not governed ultimately by historical events, fate, or chance, but by God ... Divine purpose moving steadily from beginning to end.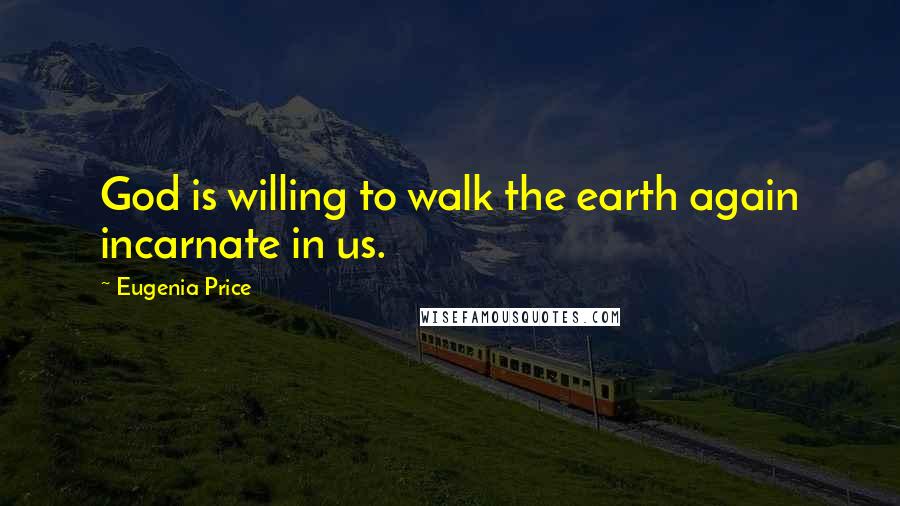 God is willing to walk the earth again incarnate in us.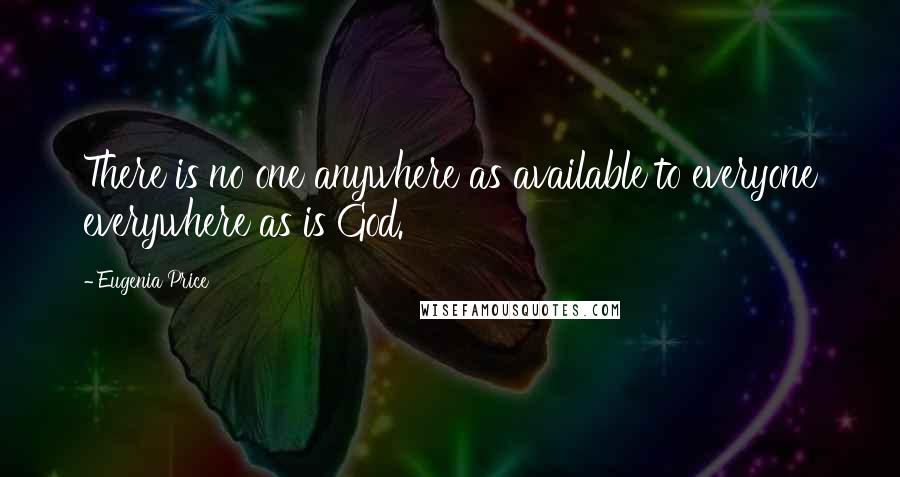 There is no one anywhere as available to everyone everywhere as is God.
Laughter at oneself is always proof that god has healed us in the touchy places!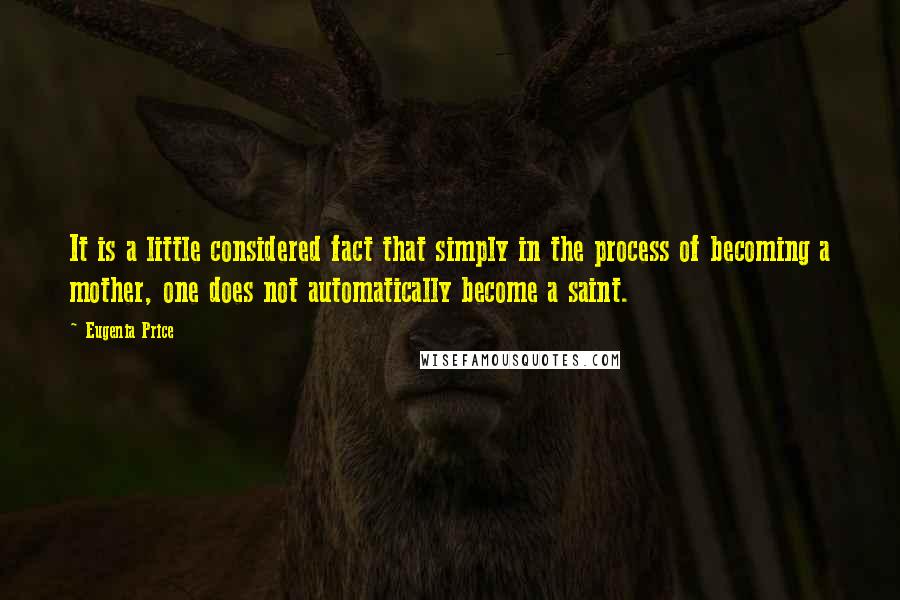 It is a little considered fact that simply in the process of becoming a mother, one does not automatically become a saint.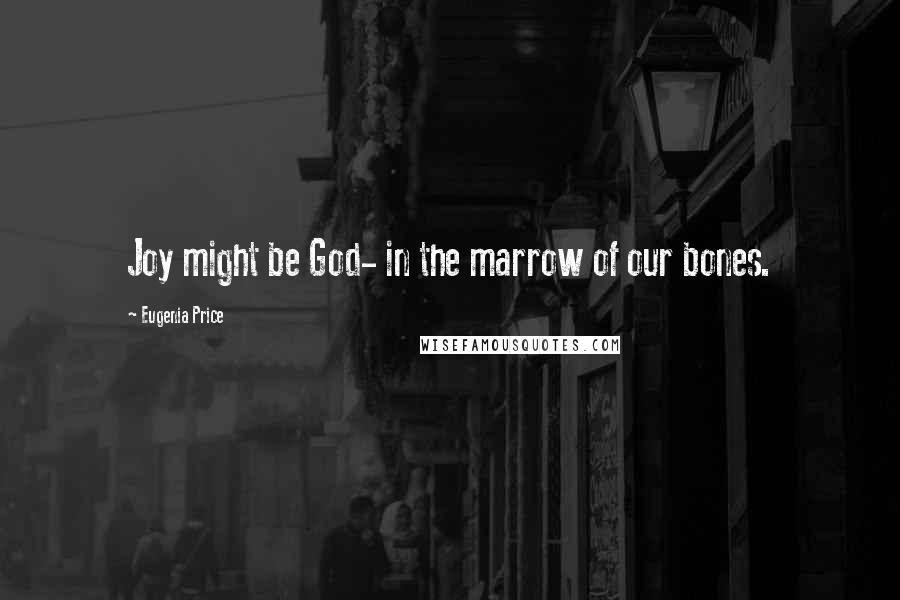 Joy might be God- in the marrow of our bones.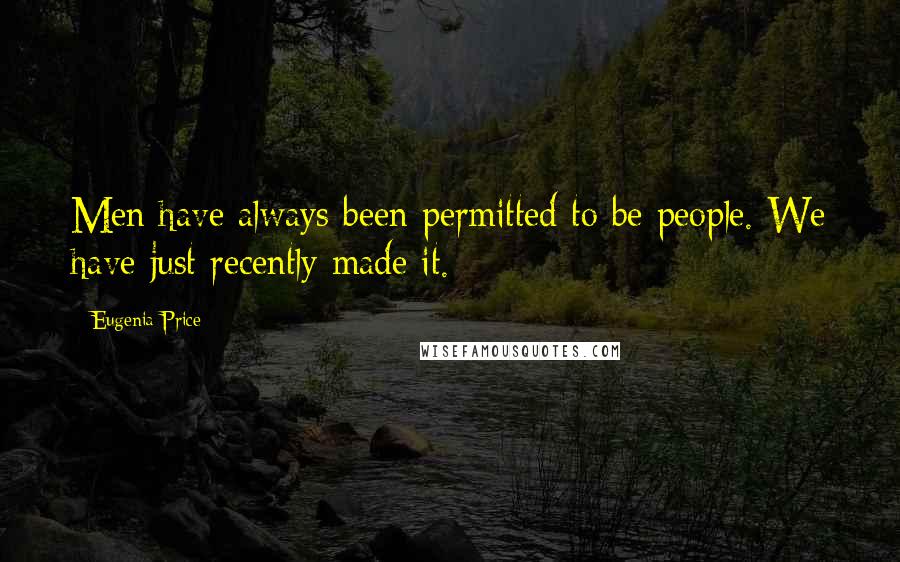 Men have always been permitted to be people. We have just recently made it.