Emm Cole Quotes
Top 12 wise famous quotes and sayings by Emm Cole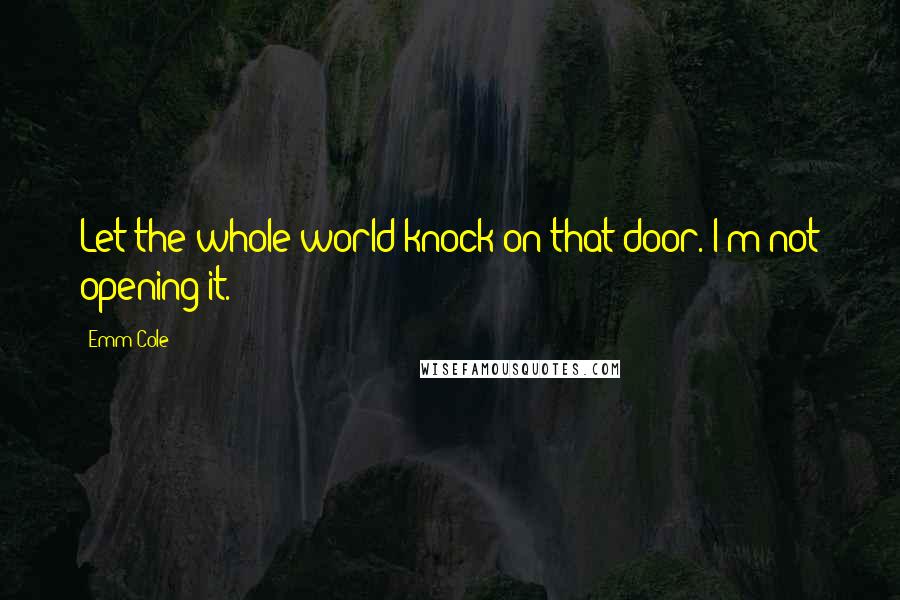 Let the whole world knock on that door. I'm not opening it.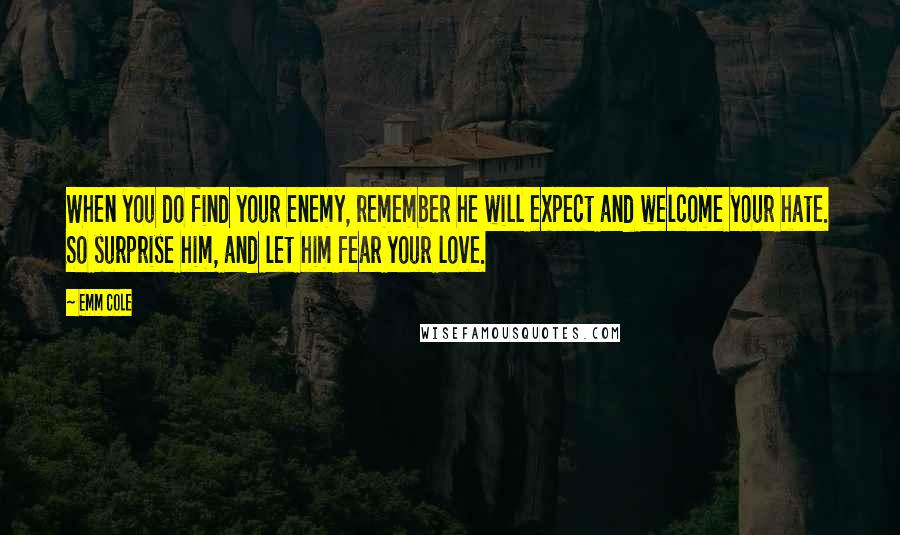 When you do find your enemy, remember he will expect and welcome your hate. So surprise him, and let him fear your love.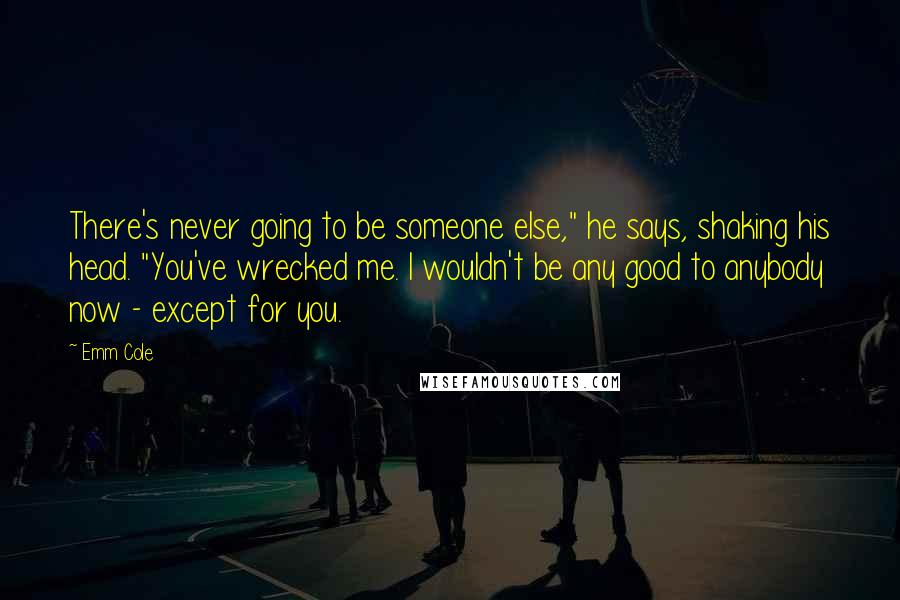 There's never going to be someone else," he says, shaking his head. "You've wrecked me. I wouldn't be any good to anybody now - except for you.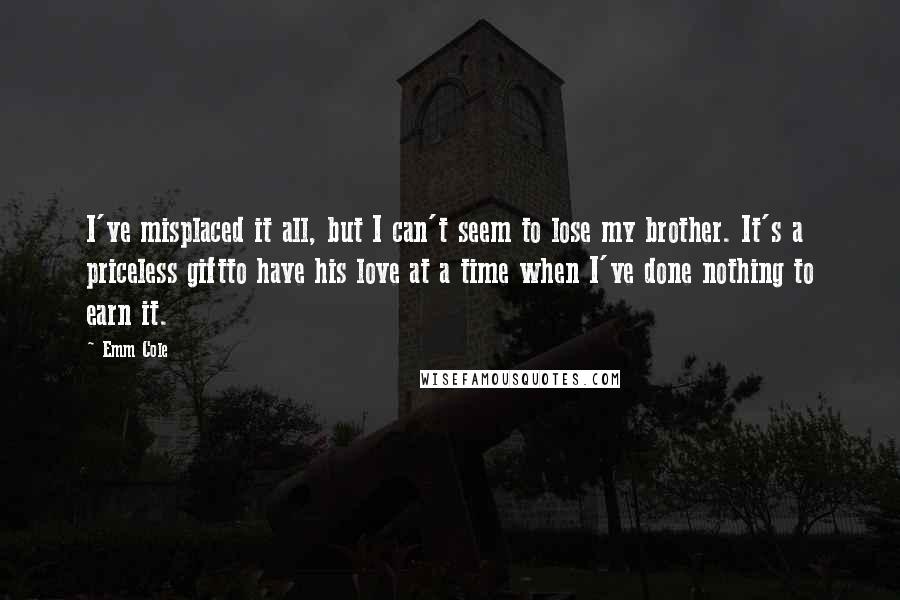 I've misplaced it all, but I can't seem to lose my brother. It's a priceless gift
to have his love at a time when I've done nothing to earn it.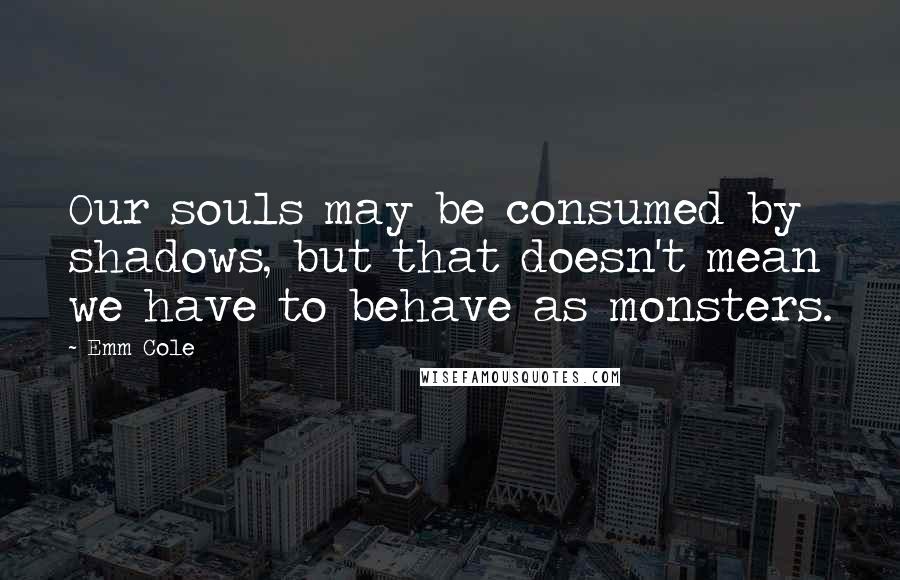 Our souls may be consumed by shadows, but that doesn't mean we have to behave as monsters.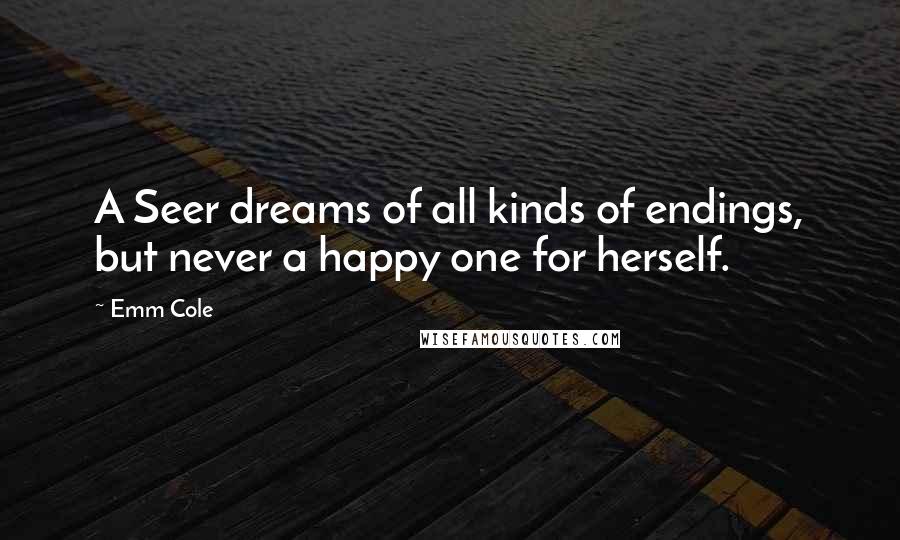 A Seer dreams of all kinds of endings, but never a happy one for herself.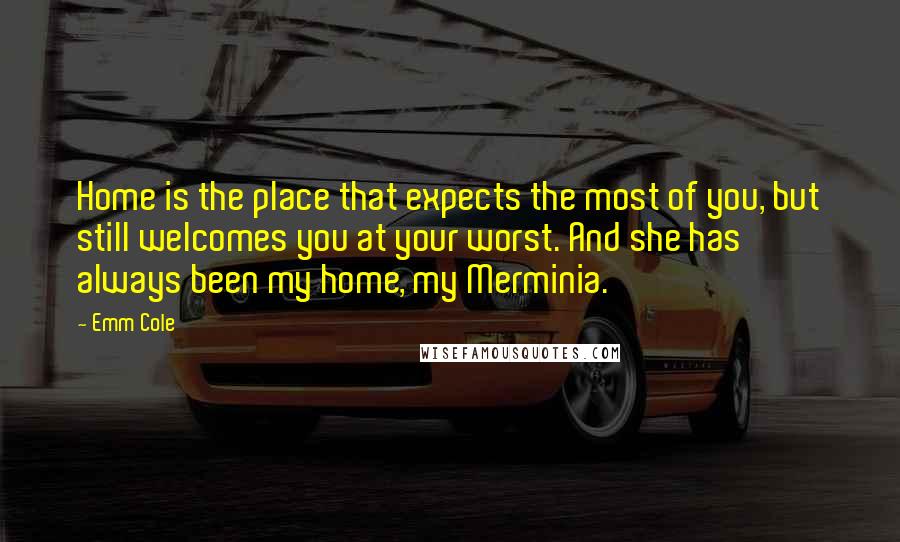 Home is the place that expects the most of you, but still welcomes you at your worst. And she has always been my home, my Merminia.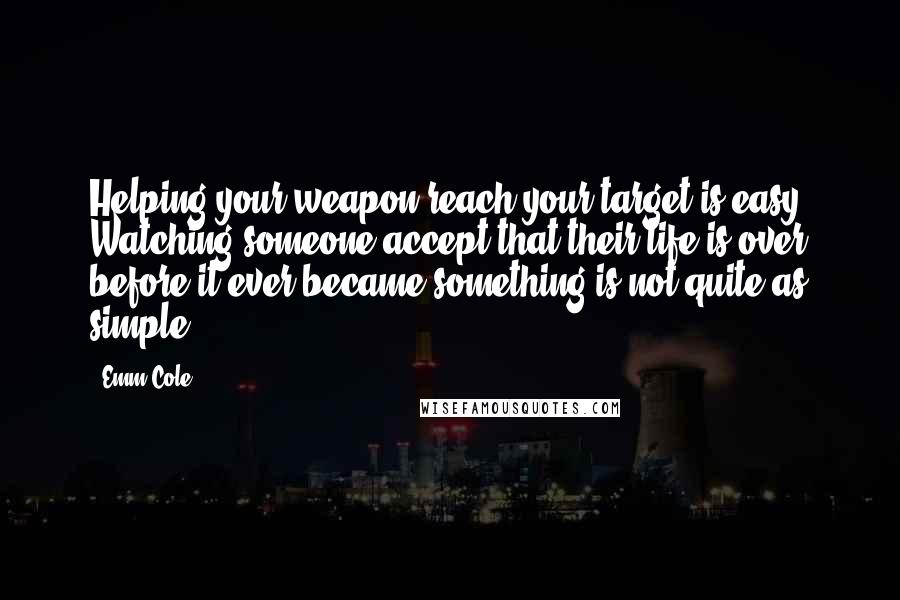 Helping your weapon reach your target is easy. Watching someone accept that their life is over before it ever became something is not quite as simple.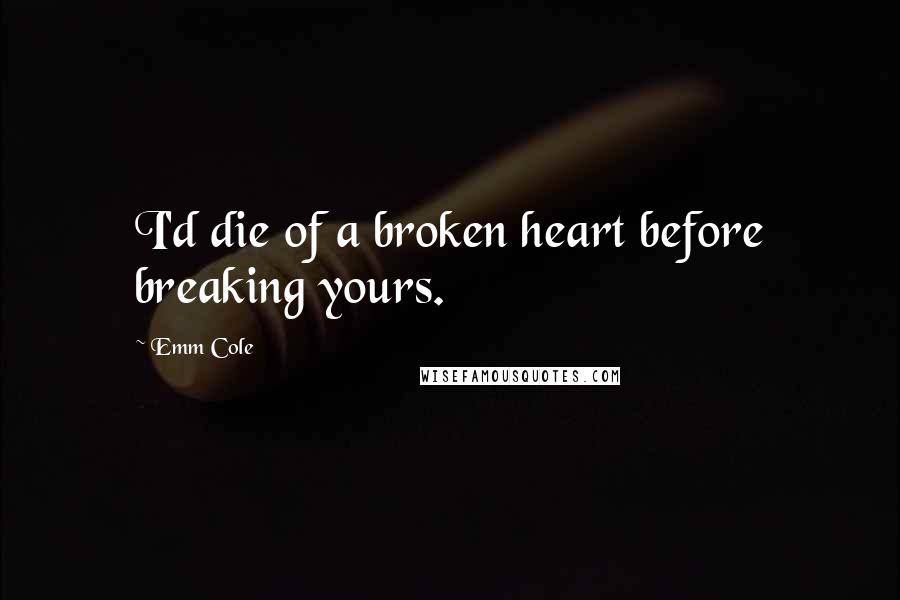 I'd die of a broken heart before breaking yours.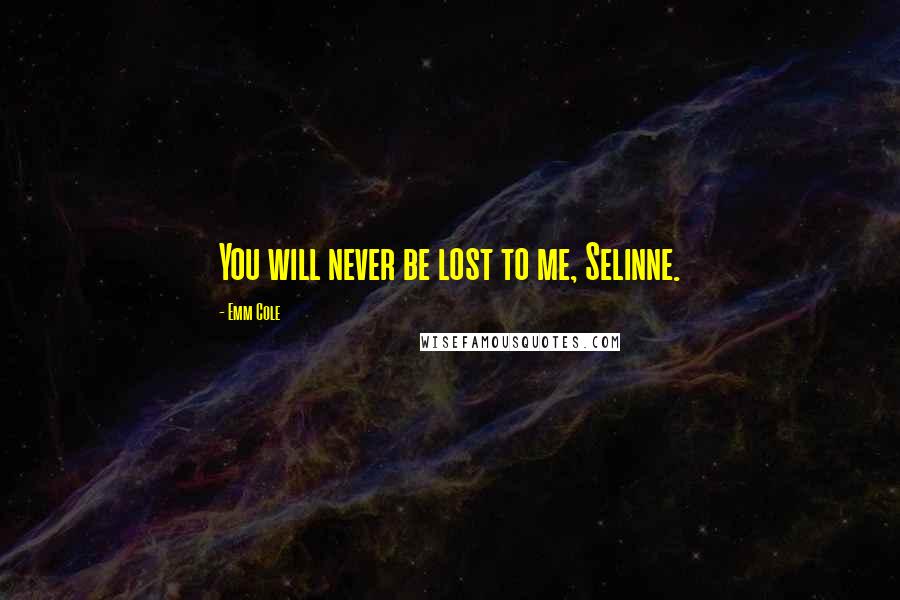 You will never be lost to me, Selinne.
Smiling at death seems like a pretty bold act. And so I smile like a damned fool.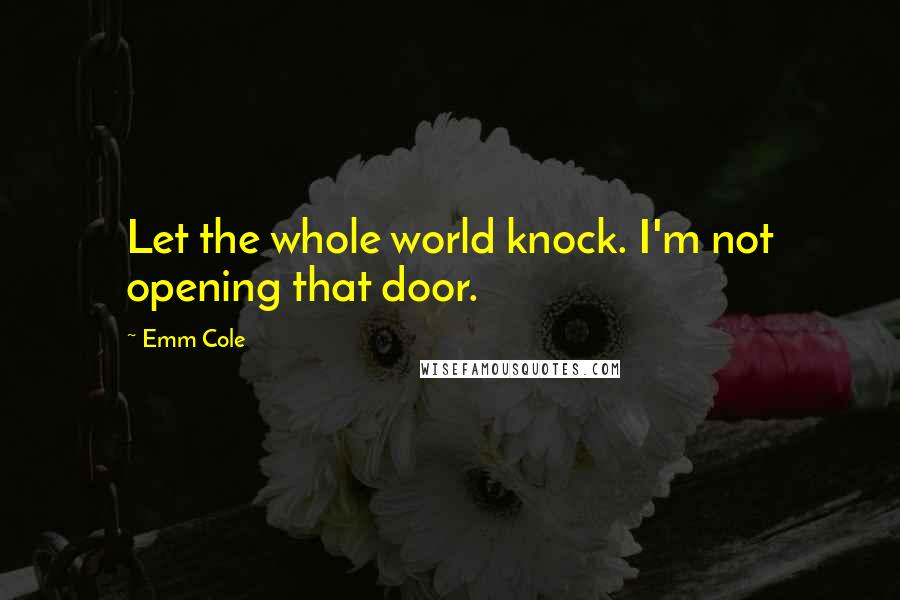 Let the whole world knock. I'm not opening that door.