Elizabeth Prentiss Quotes
Top 9 wise famous quotes and sayings by Elizabeth Prentiss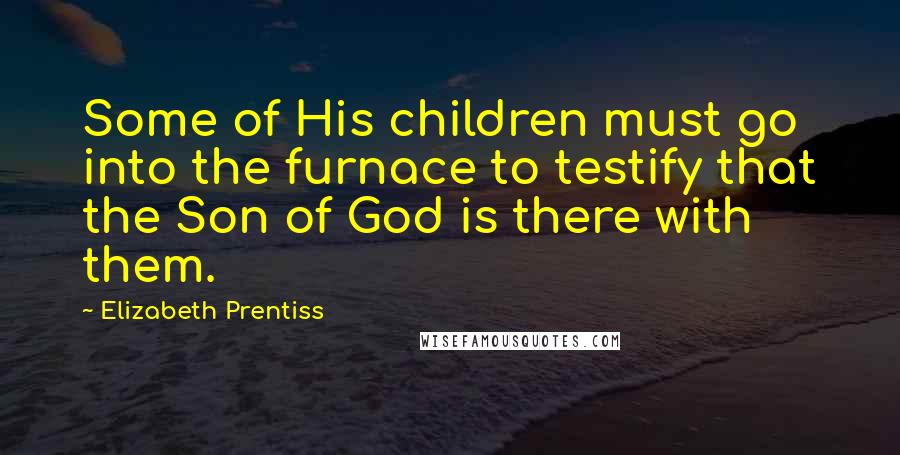 Some of His children must go into the furnace to testify that the Son of God is there with them.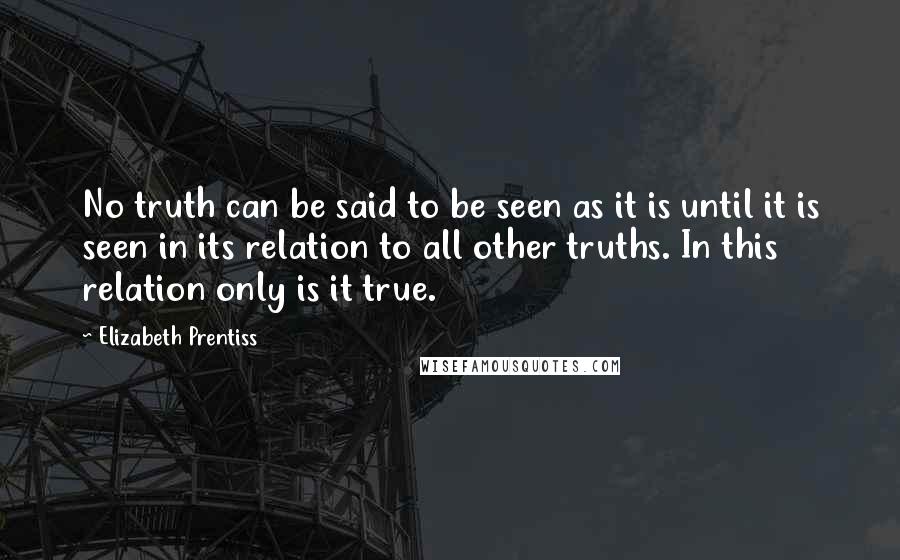 No truth can be said to be seen as it is until it is seen in its relation to all other truths. In this relation only is it true.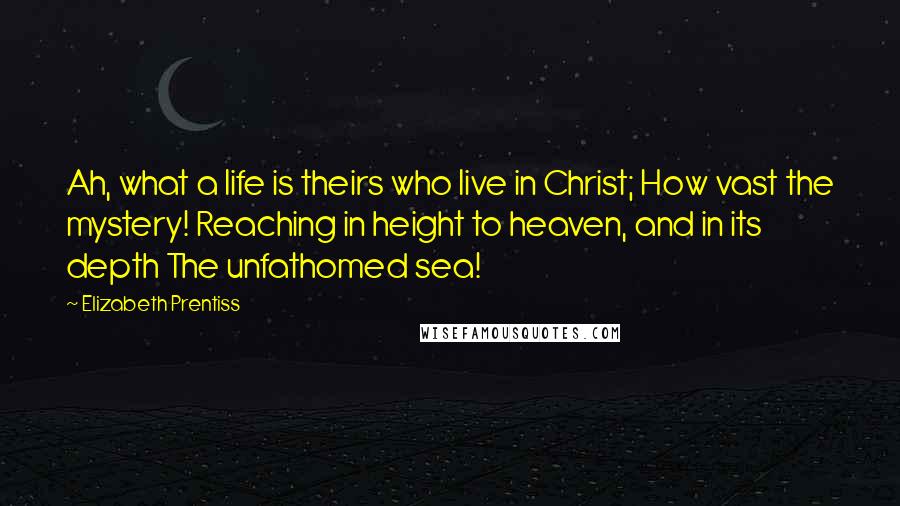 Ah, what a life is theirs who live in Christ; How vast the mystery! Reaching in height to heaven, and in its depth The unfathomed sea!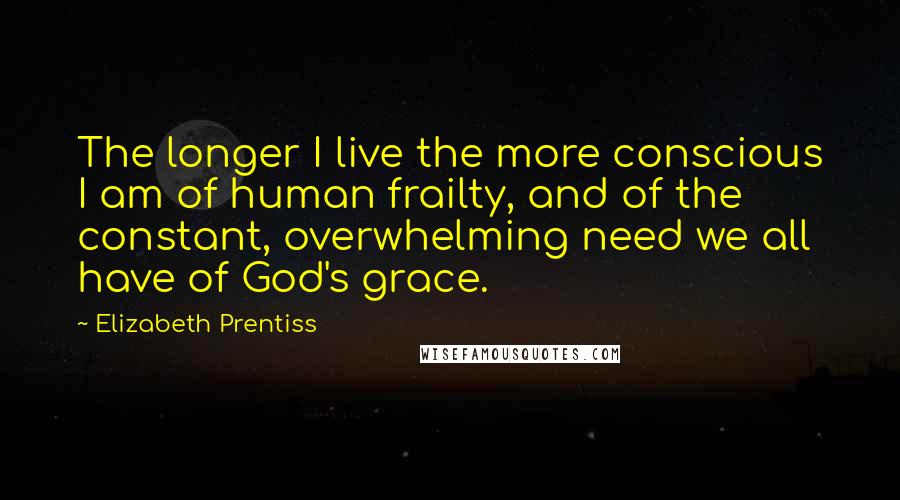 The longer I live the more conscious I am of human frailty, and of the constant, overwhelming need we all have of God's grace.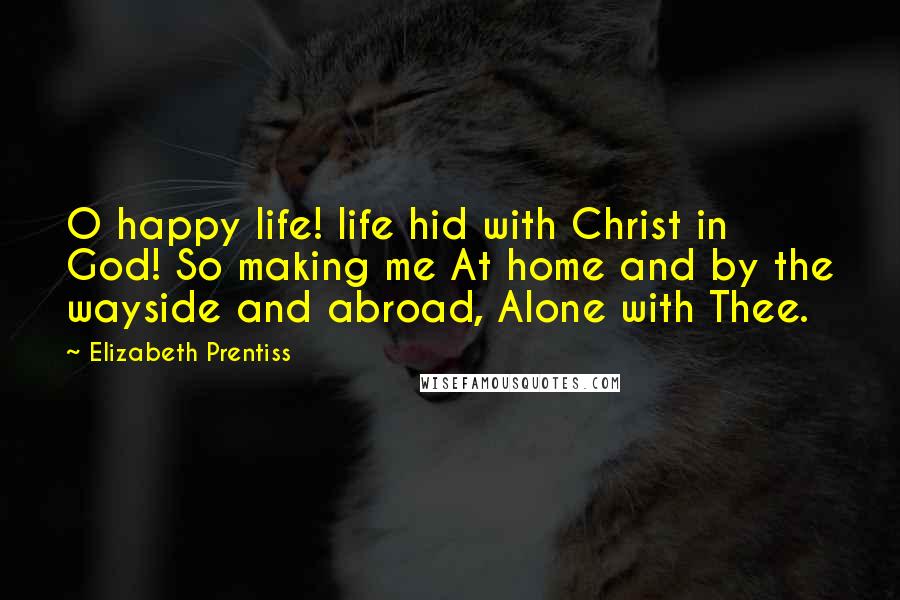 O happy life! life hid with Christ in God! So making me At home and by the wayside and abroad, Alone with Thee.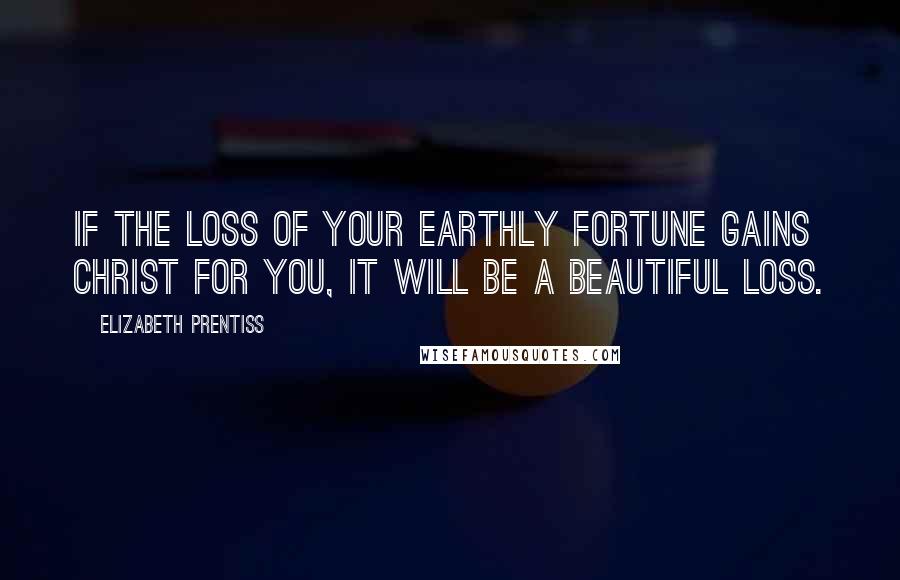 If the loss of your earthly fortune gains Christ for you, it will be a beautiful loss.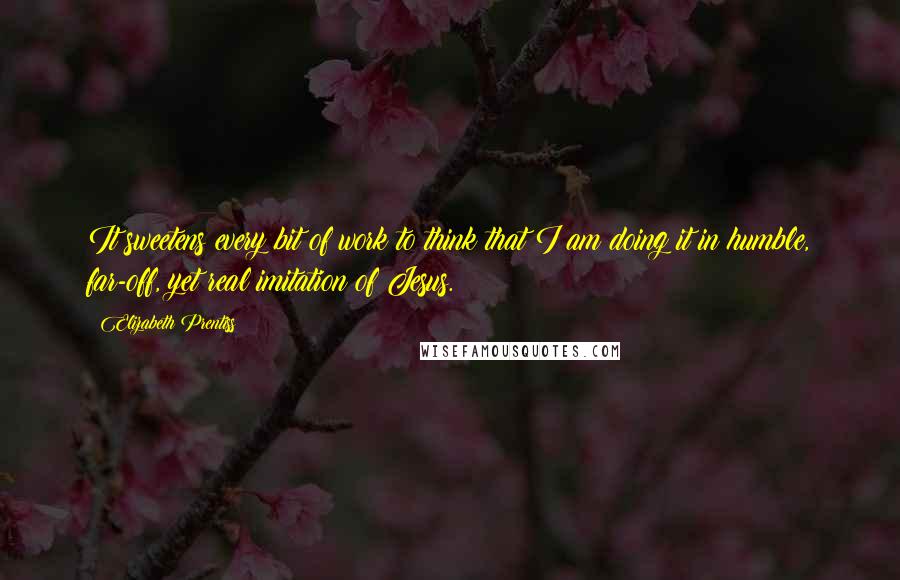 It sweetens every bit of work to think that I am doing it in humble, far-off, yet real imitation of Jesus.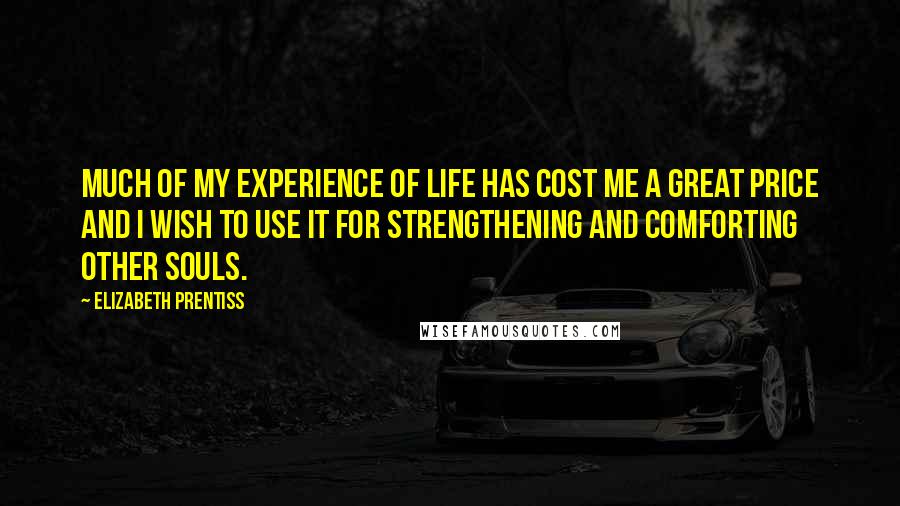 Much of my experience of life has cost me a great price and I wish to use it for strengthening and comforting other souls.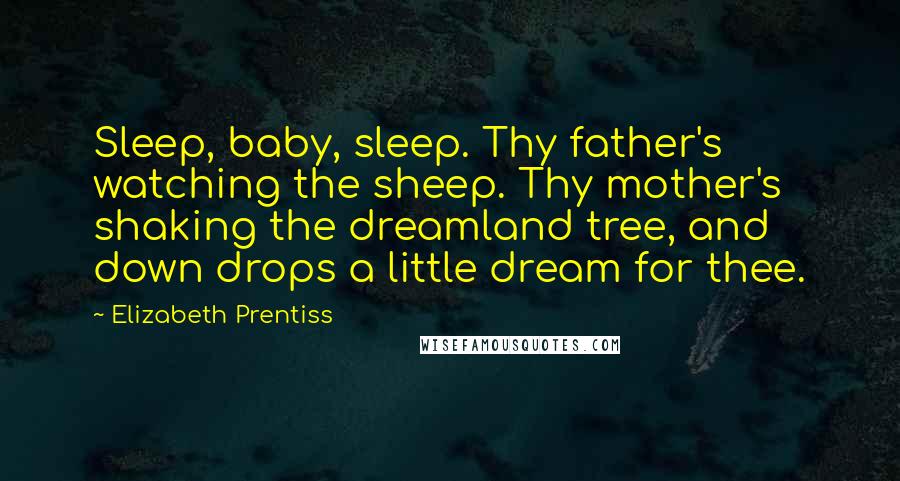 Sleep, baby, sleep. Thy father's watching the sheep. Thy mother's shaking the dreamland tree, and down drops a little dream for thee.