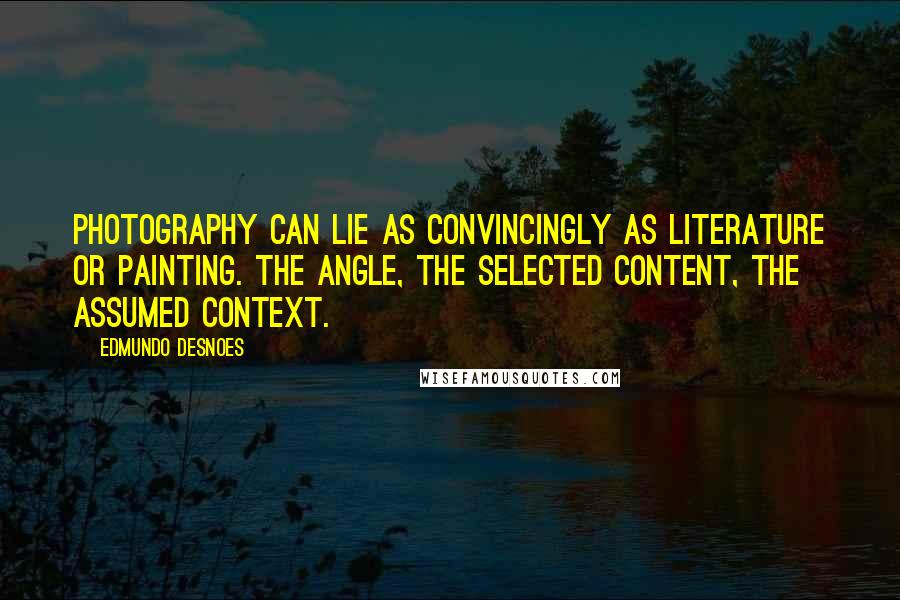 Photography can lie as convincingly as literature or painting. The angle, the selected content, the assumed context.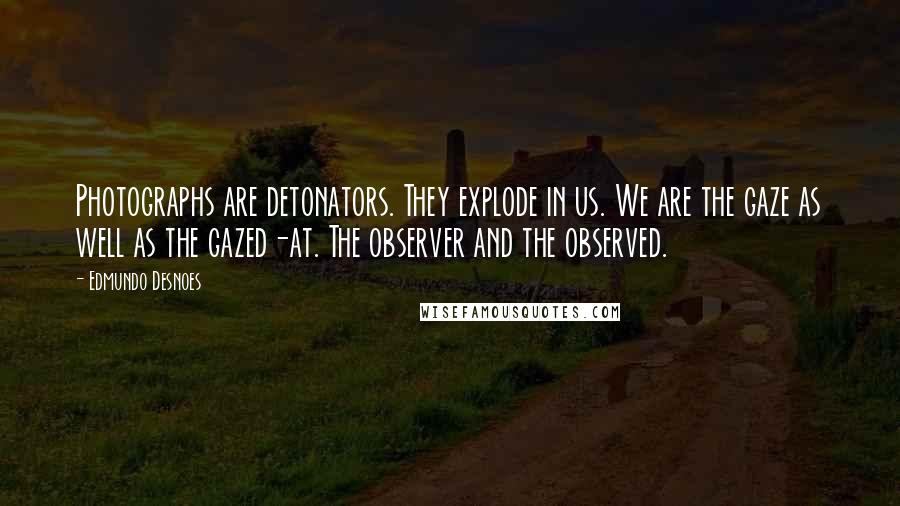 Photographs are detonators. They explode in us. We are the gaze as well as the gazed-at. The observer and the observed.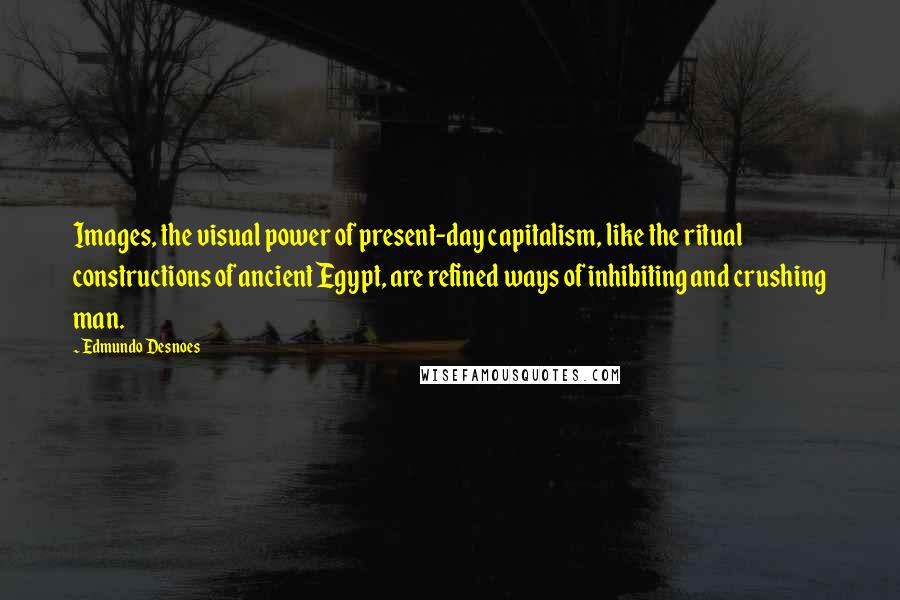 Images, the visual power of present-day capitalism, like the ritual constructions of ancient Egypt, are refined ways of inhibiting and crushing man.