Ed Wood Quotes
Top 20 wise famous quotes and sayings by Ed Wood
Ed Wood Famous Quotes & Sayings
Discover top inspirational quotes from Ed Wood on Wise Famous Quotes.
He's too short, he's too ... tall, he's ... just not going to work.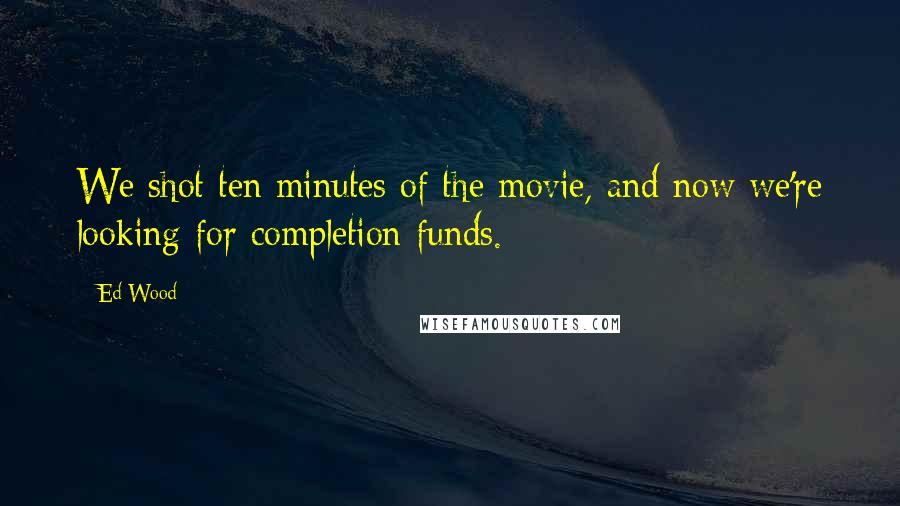 We shot ten minutes of the movie, and now we're looking for completion funds.
You know, it's an interesting thing when you consider. The Earth people who can think are so frightened by those who cannot: the dead.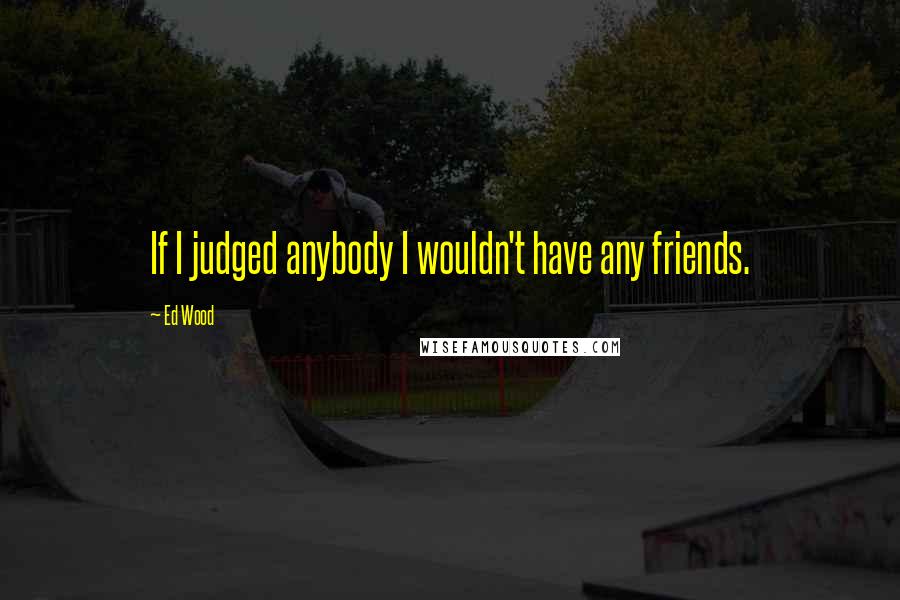 If I judged anybody I wouldn't have any friends.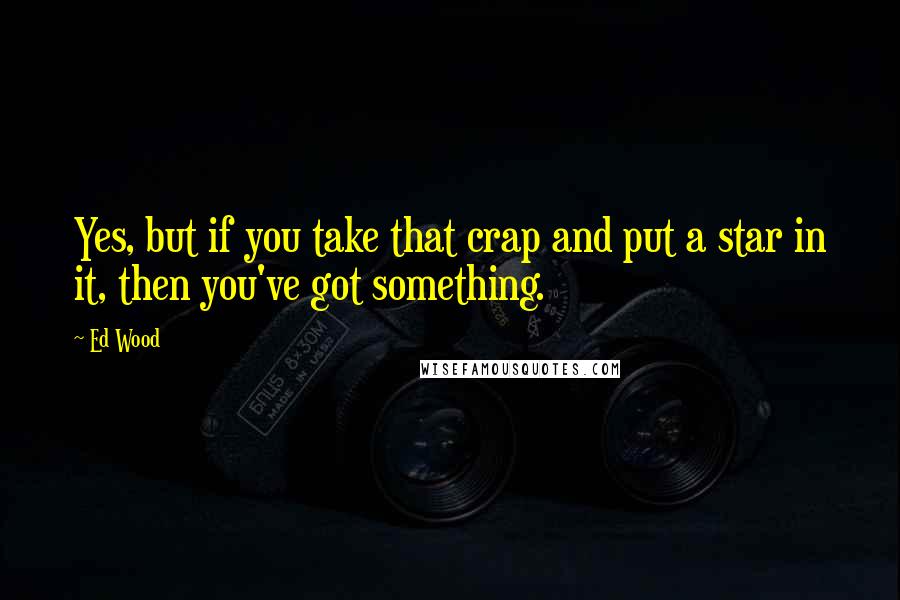 Yes, but if you take that crap and put a star in it, then you've got something.
You didn't like it? Well, my next one will be even better!
No, I'm all man. I even fought in WWII. Of course, I was wearing women's undergarments under my uniform.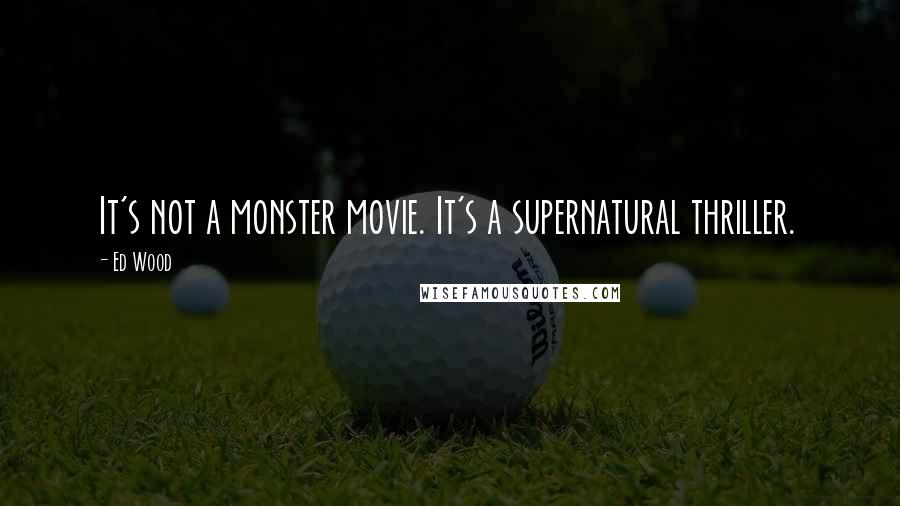 It's not a monster movie. It's a supernatural thriller.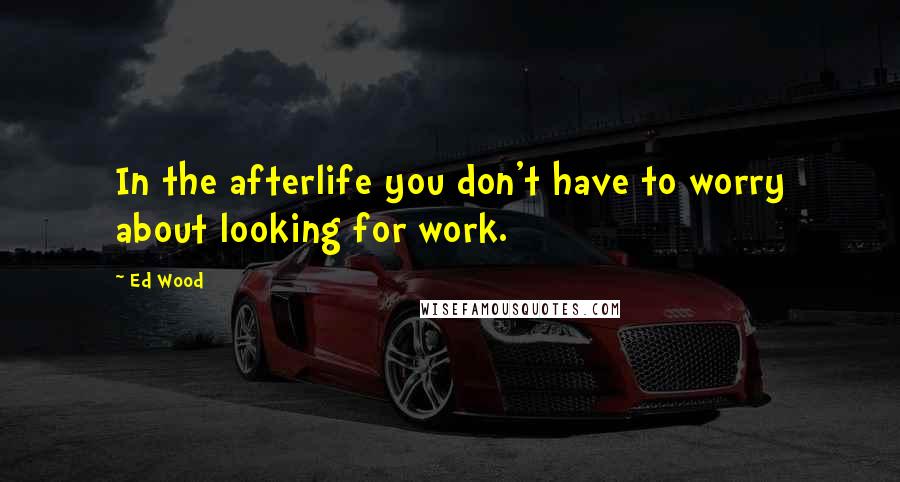 In the afterlife you don't have to worry about looking for work.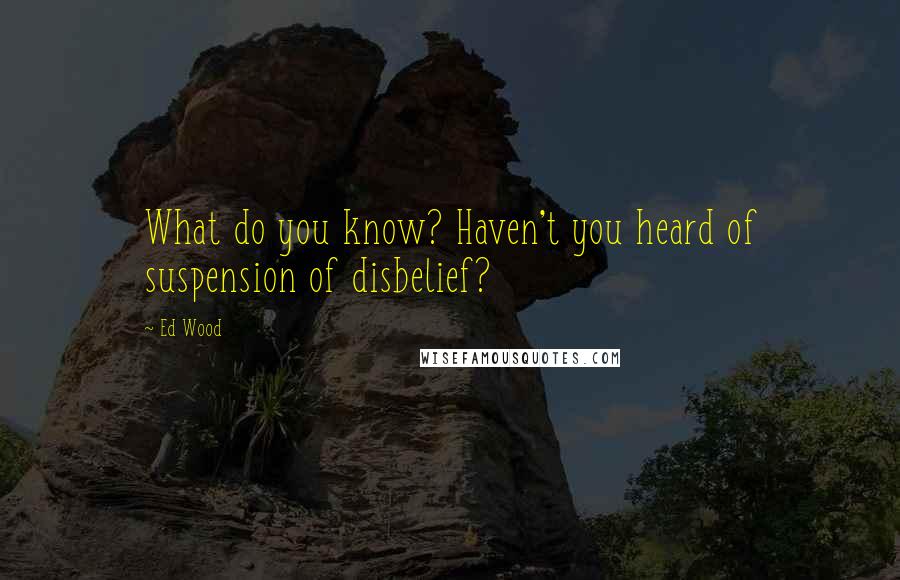 What do you know? Haven't you heard of suspension of disbelief?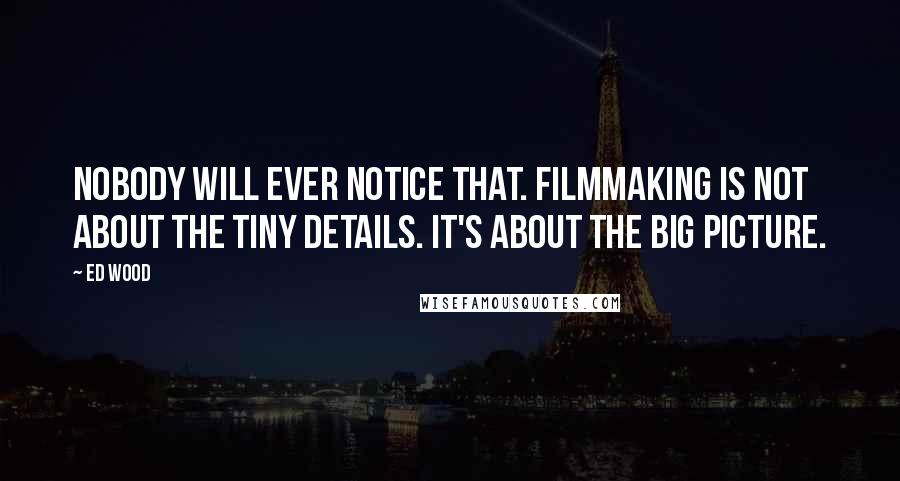 Nobody will ever notice that. Filmmaking is not about the tiny details. It's about the big picture.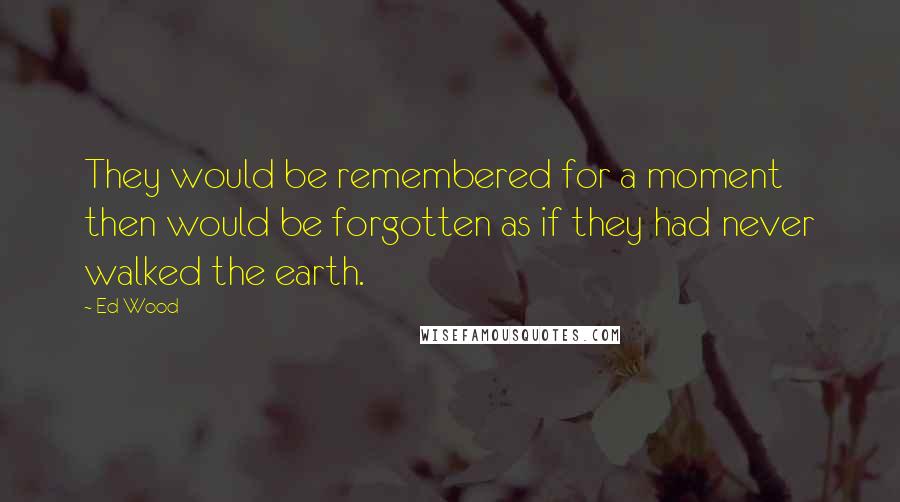 They would be remembered for a moment then would be forgotten as if they had never walked the earth.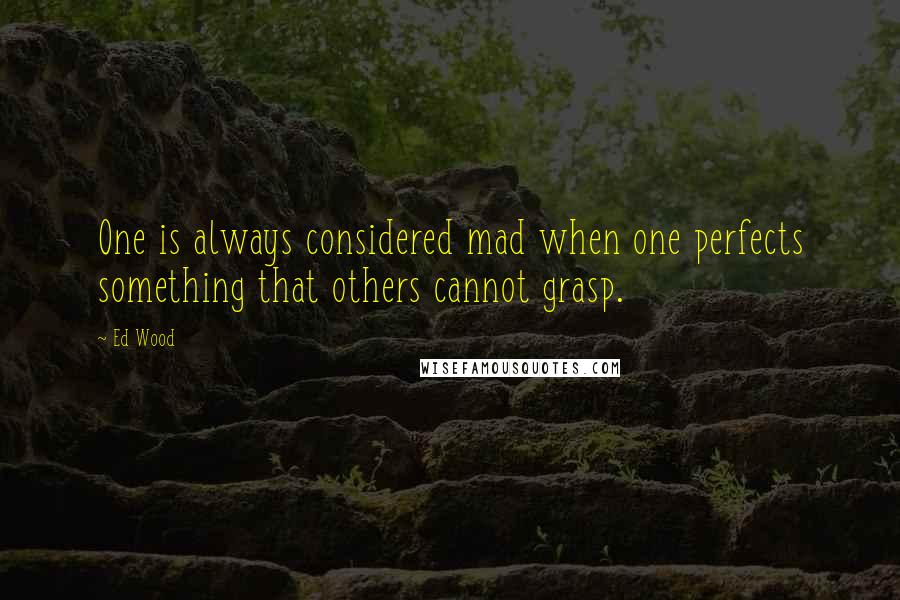 One is always considered mad when one perfects something that others cannot grasp.
Really? Worst film you ever saw. Well, my next one will be better. Hello. Hello.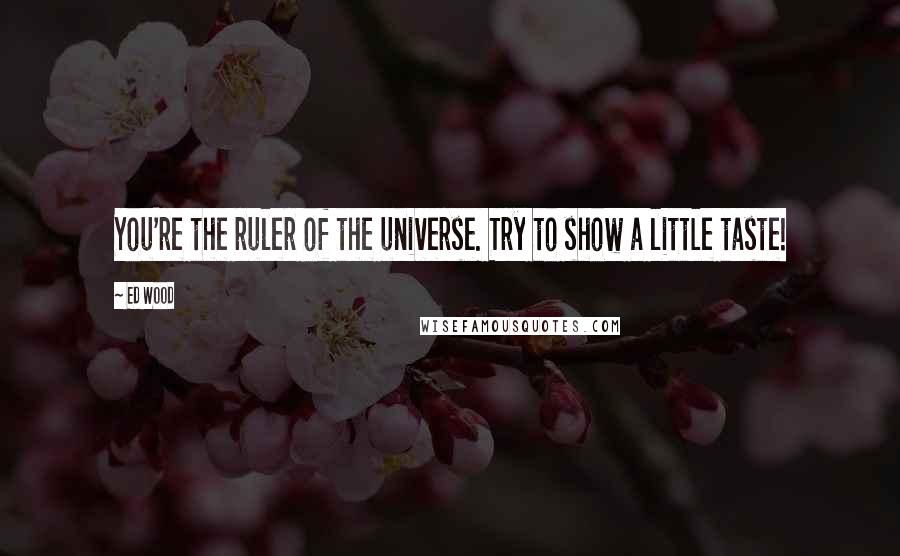 You're the ruler of the universe. Try to show a little taste!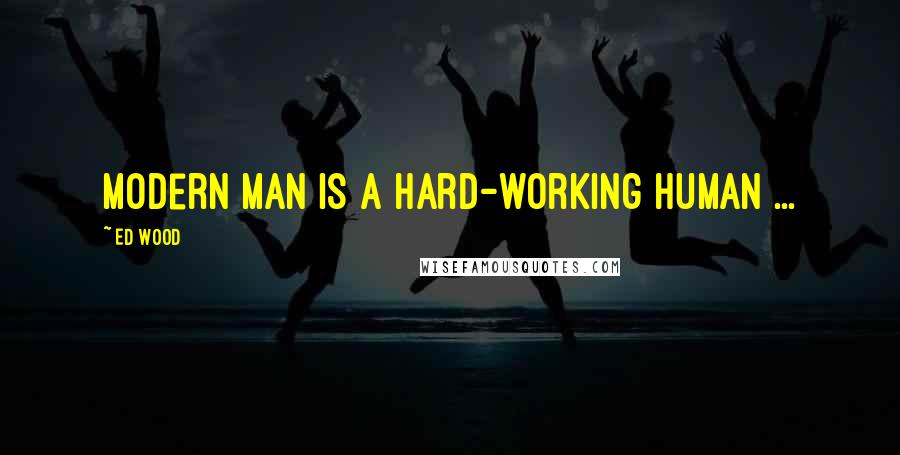 Modern man is a hard-working human ...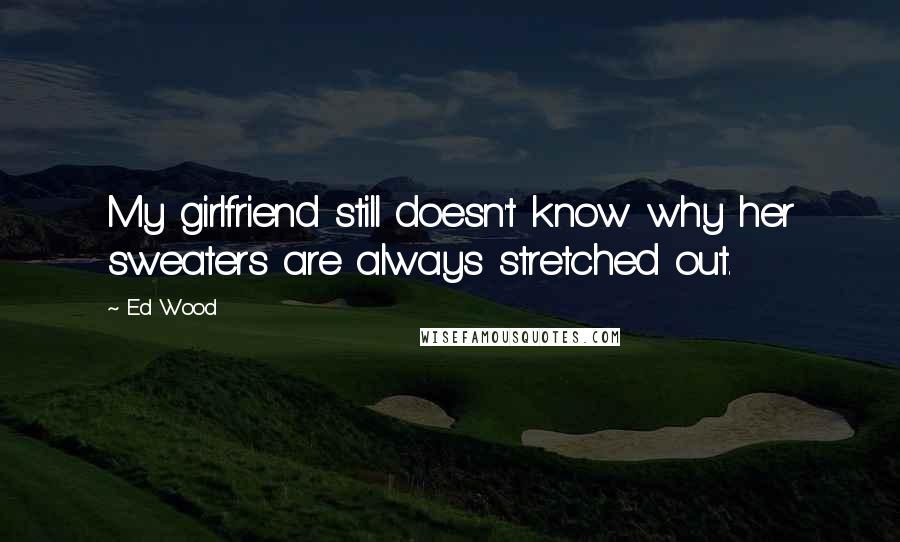 My girlfriend still doesn't know why her sweaters are always stretched out.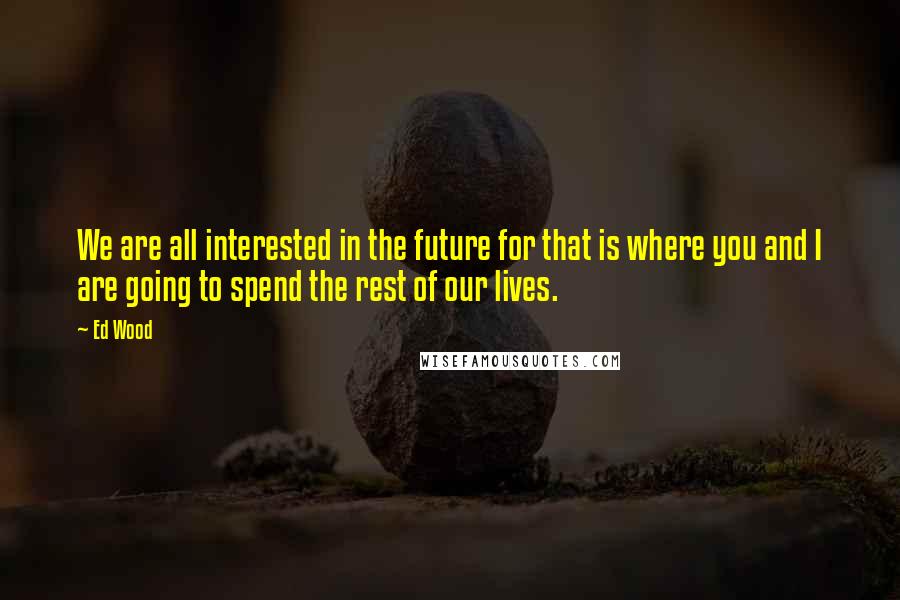 We are all interested in the future for that is where you and I are going to spend the rest of our lives.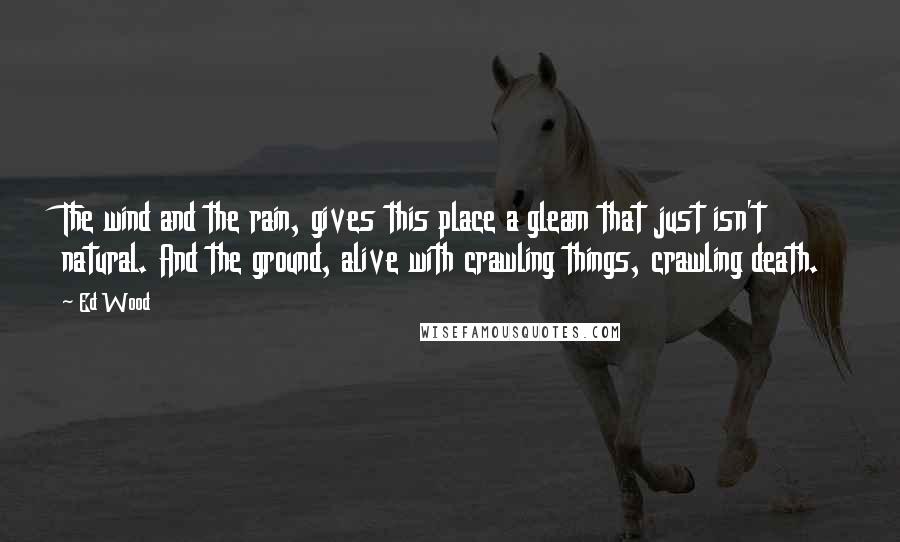 The wind and the rain, gives this place a gleam that just isn't natural. And the ground, alive with crawling things, crawling death.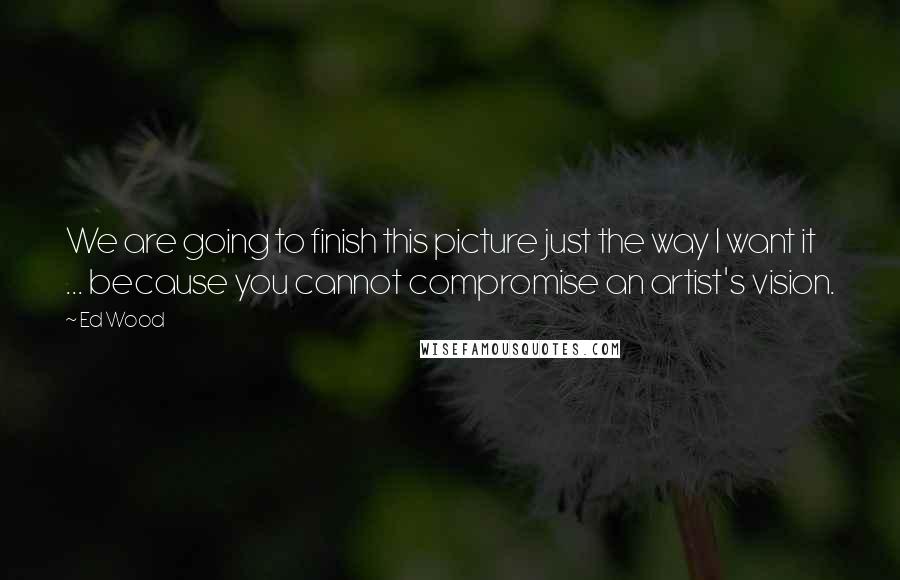 We are going to finish this picture just the way I want it ... because you cannot compromise an artist's vision.