E.V. Iverson Quotes
Top 4 wise famous quotes and sayings by E.V. Iverson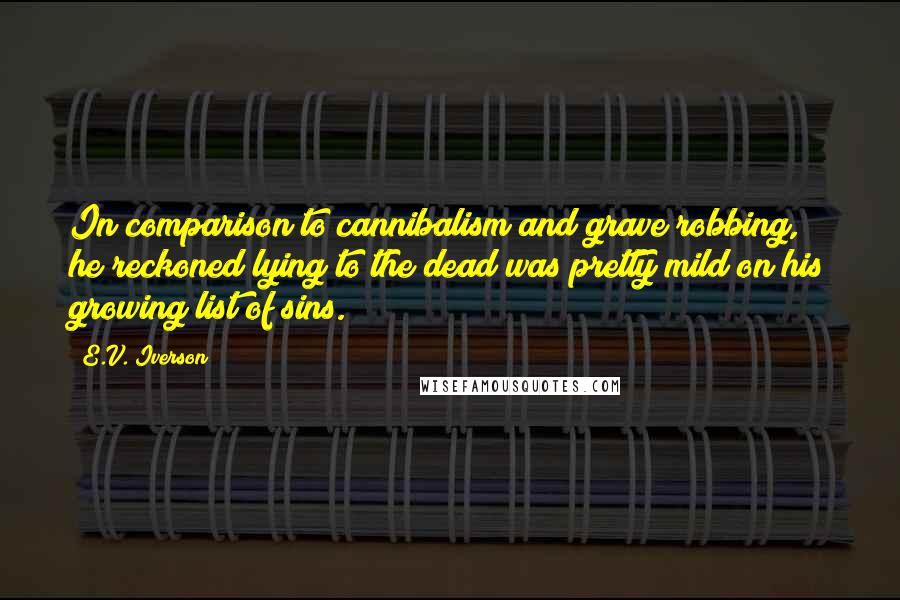 In comparison to cannibalism and grave robbing, he reckoned lying to the dead was pretty mild on his growing list of sins.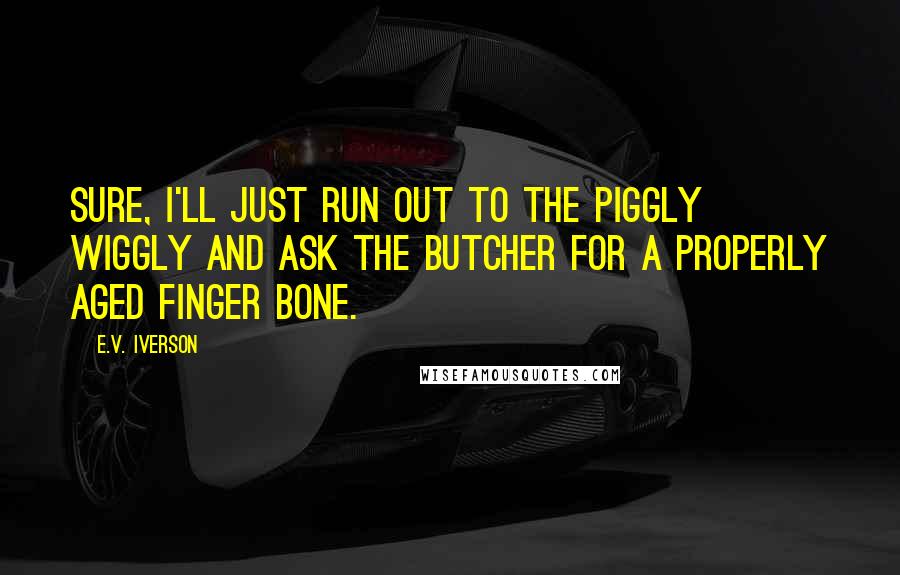 Sure, I'll just run out to the Piggly Wiggly and ask the butcher for a properly aged finger bone.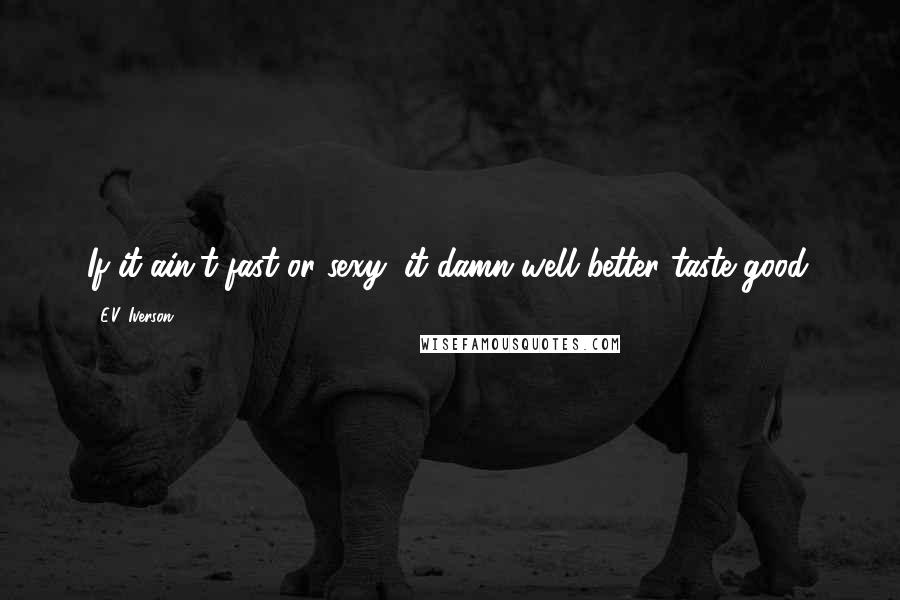 If it ain't fast or sexy, it damn well better taste good.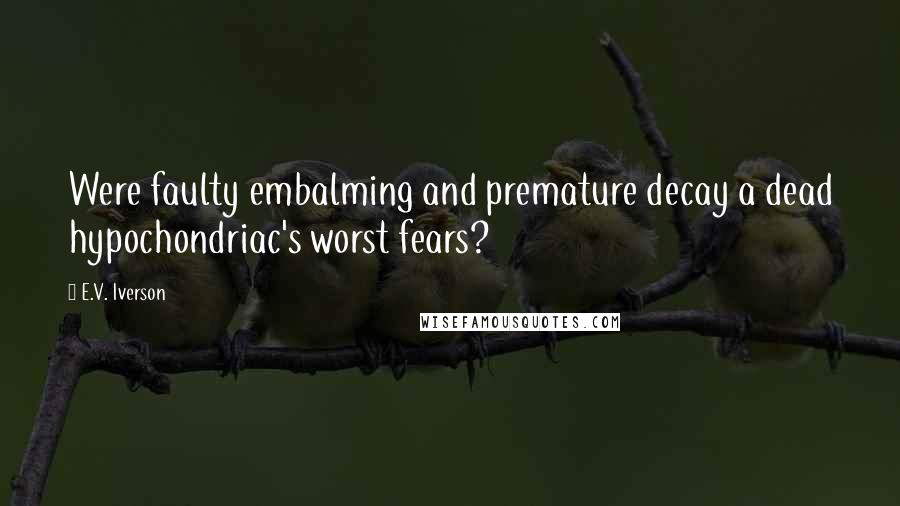 Were faulty embalming and premature decay a dead hypochondriac's worst fears?