Derren Brown Quotes
Top 14 wise famous quotes and sayings by Derren Brown
Derren Brown Famous Quotes & Sayings
Discover top inspirational quotes from Derren Brown on Wise Famous Quotes.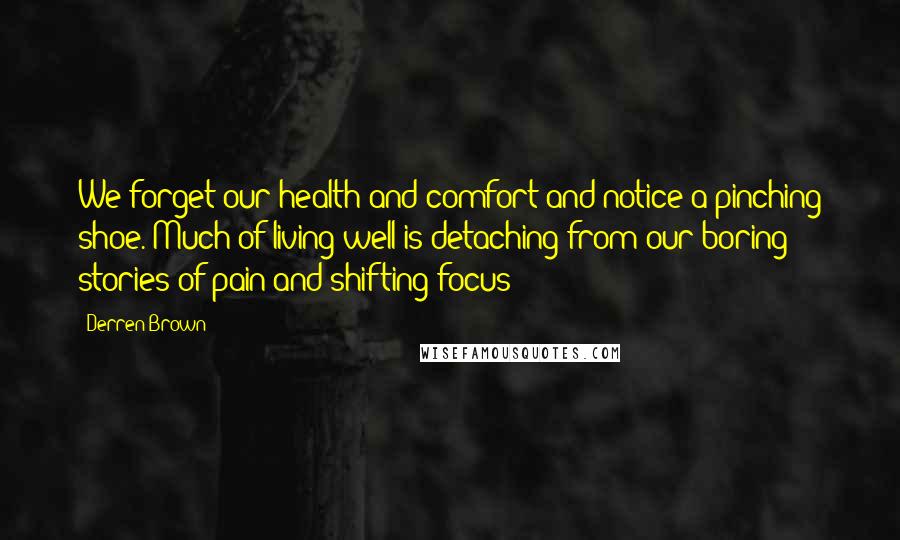 We forget our health and comfort and notice a pinching shoe. Much of living well is detaching from our boring stories of pain and shifting focus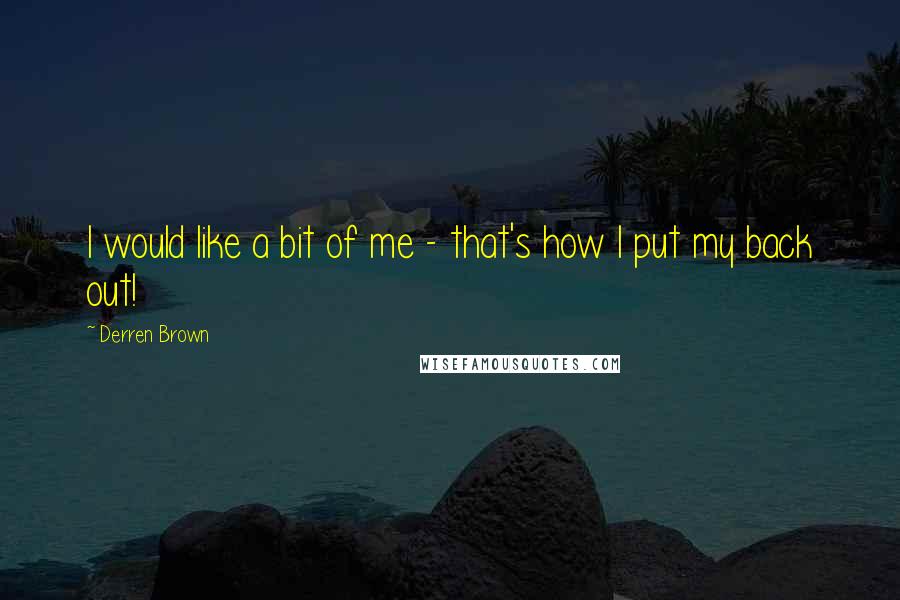 I would like a bit of me - that's how I put my back out!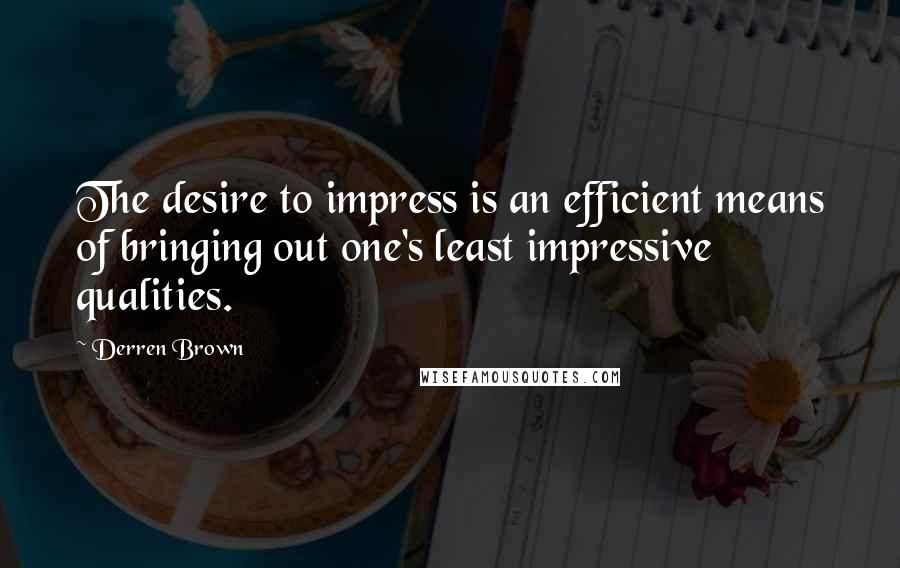 The desire to impress is an efficient means of bringing out one's least impressive qualities.
I control the conditions so my testers become my testees.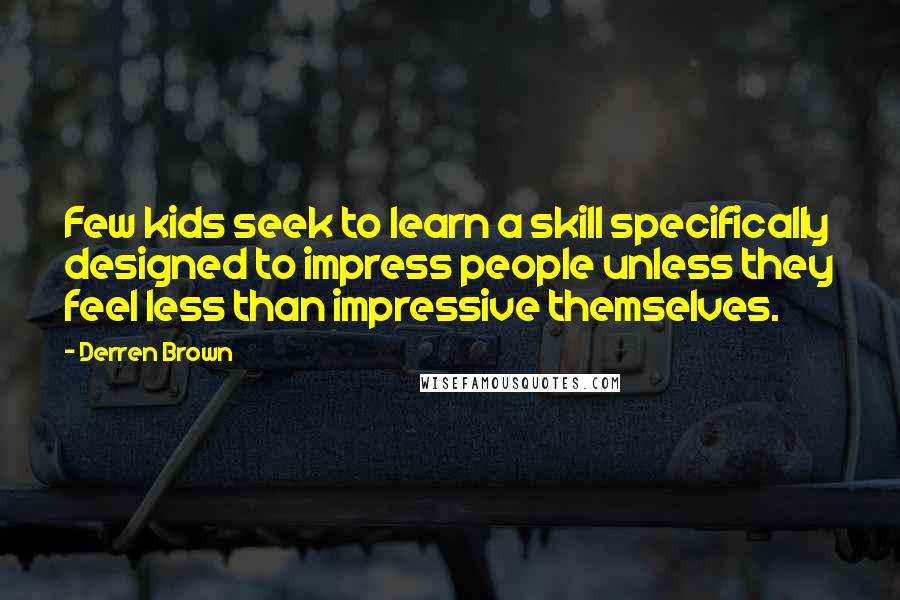 Few kids seek to learn a skill specifically designed to impress people unless they feel less than impressive themselves.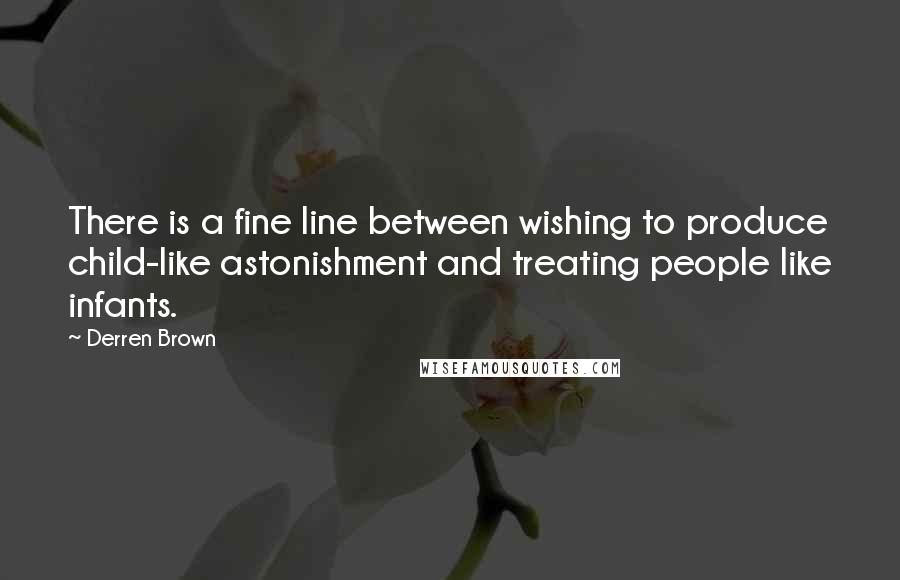 There is a fine line between wishing to produce child-like astonishment and treating people like infants.
We're terrible at realising what goes on in other people's heads because we are trapped inside our own.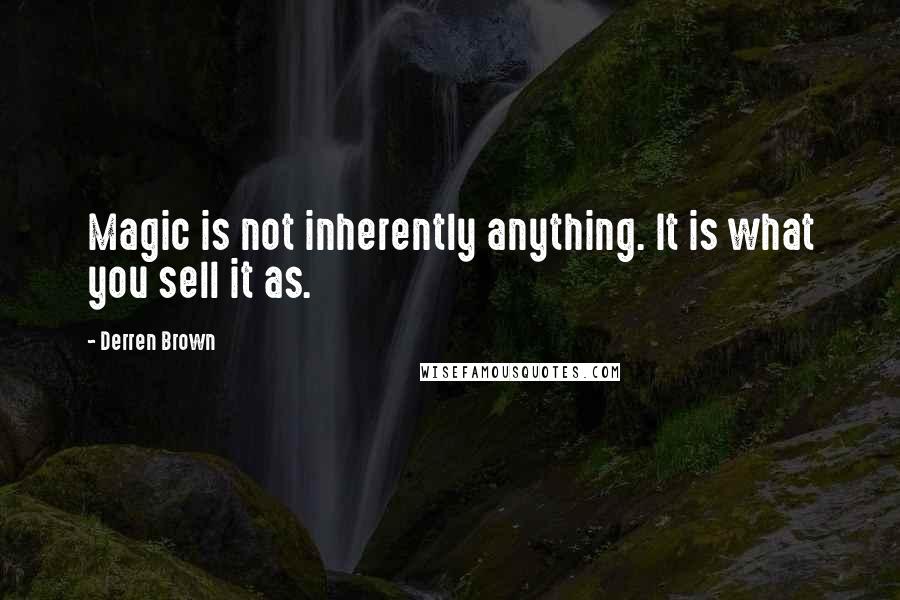 Magic is not inherently anything. It is what you sell it as.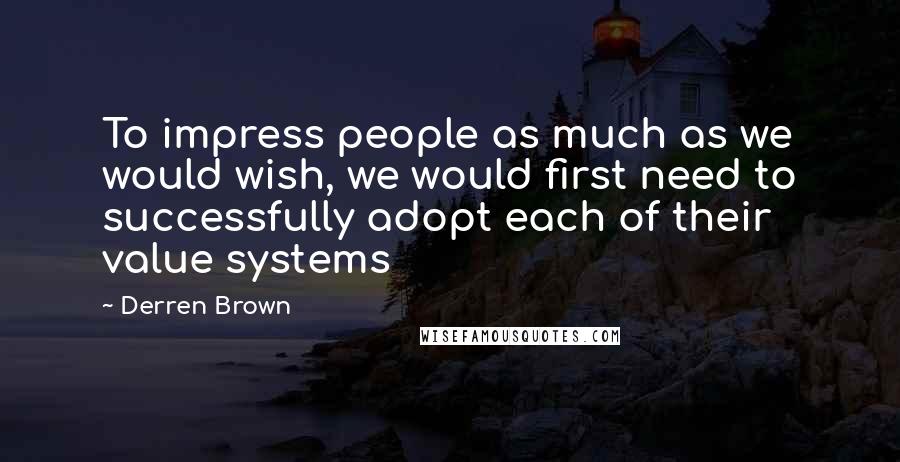 To impress people as much as we would wish, we would first need to successfully adopt each of their value systems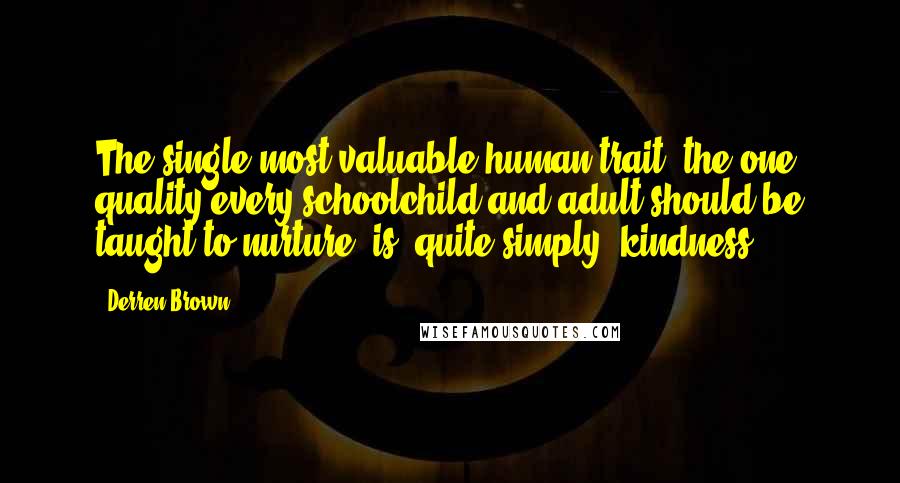 The single most valuable human trait, the one quality every schoolchild and adult should be taught to nurture, is, quite simply, kindness.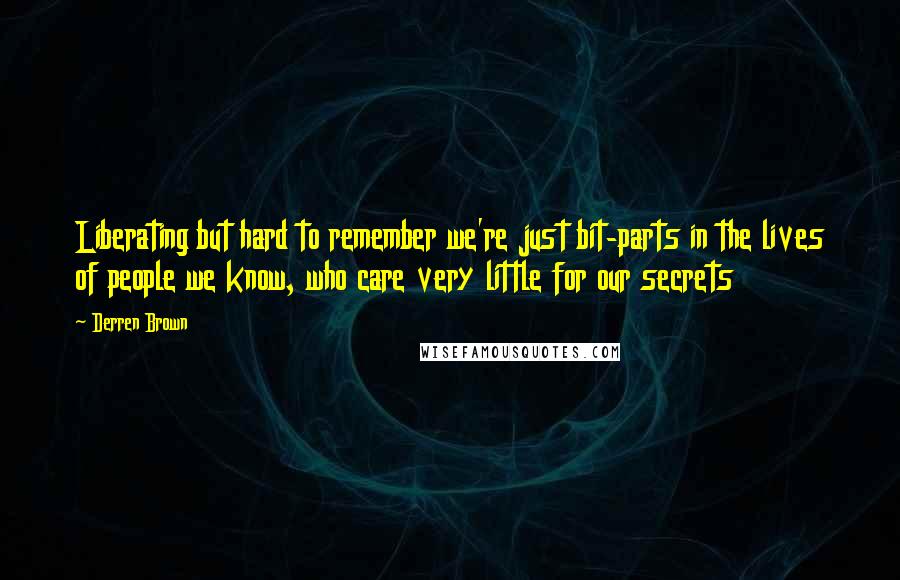 Liberating but hard to remember we're just bit-parts in the lives of people we know, who care very little for our secrets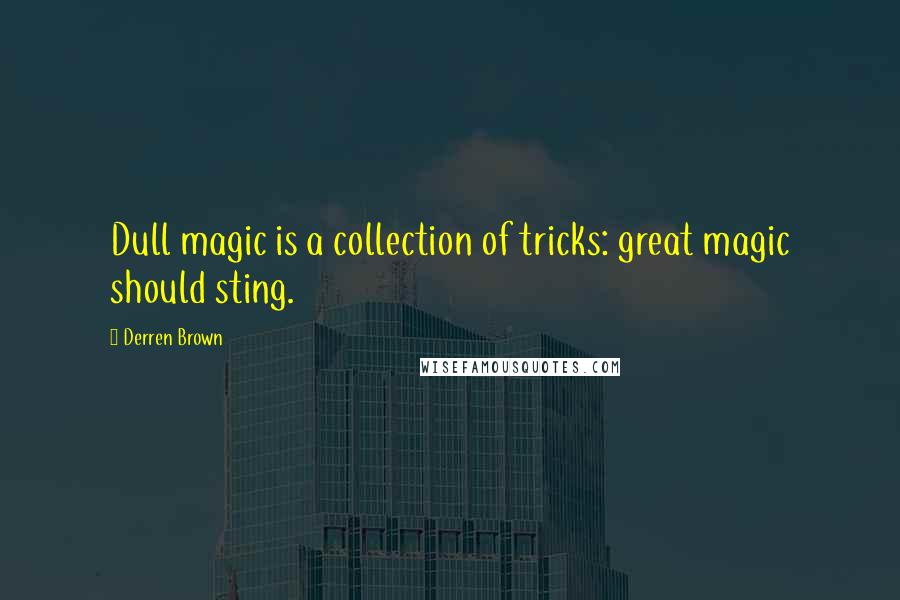 Dull magic is a collection of tricks: great magic should sting.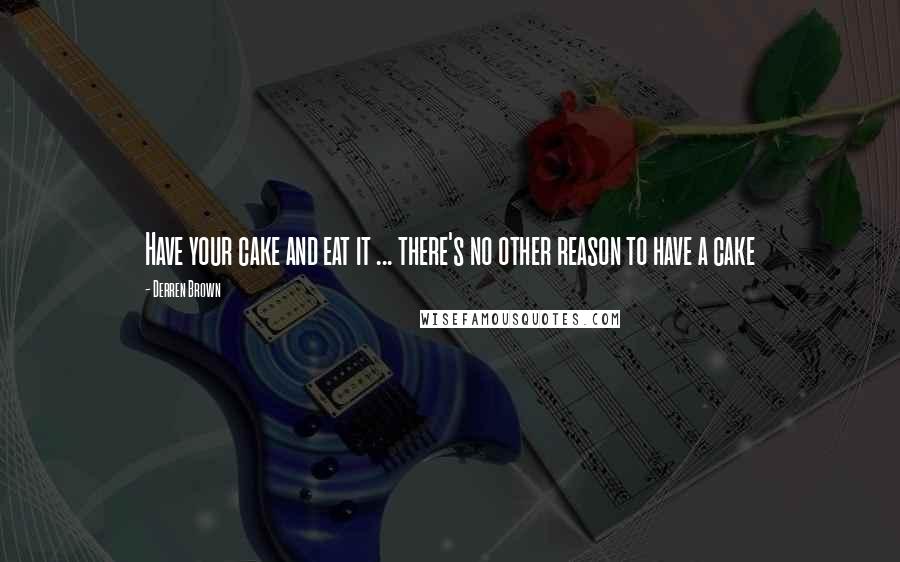 Have your cake and eat it ... there's no other reason to have a cake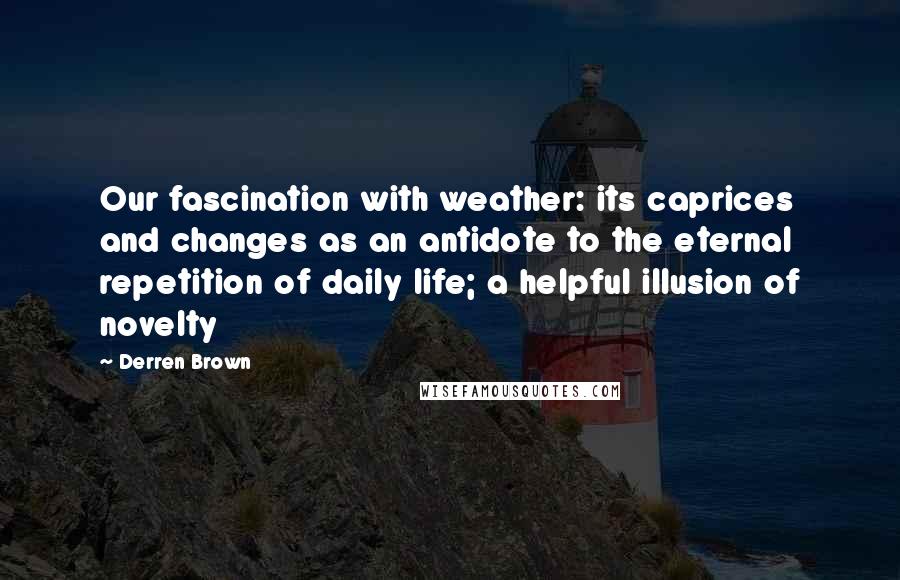 Our fascination with weather: its caprices and changes as an antidote to the eternal repetition of daily life; a helpful illusion of novelty