Daniel Henderson Quotes
Top 6 wise famous quotes and sayings by Daniel Henderson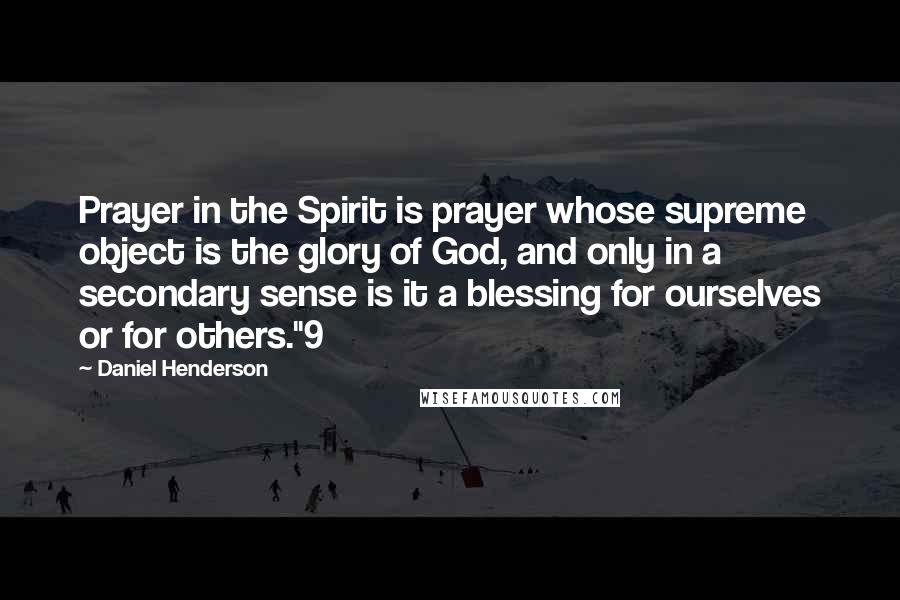 Prayer in the Spirit is prayer whose supreme object is the glory of God, and only in a secondary sense is it a blessing for ourselves or for others."9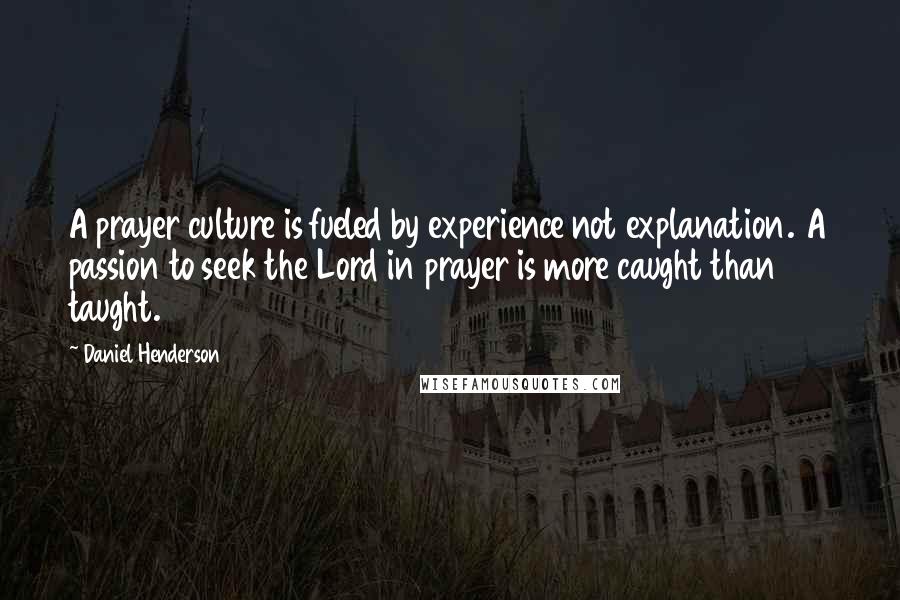 A prayer culture is fueled by experience not explanation. A passion to seek the Lord in prayer is more caught than taught.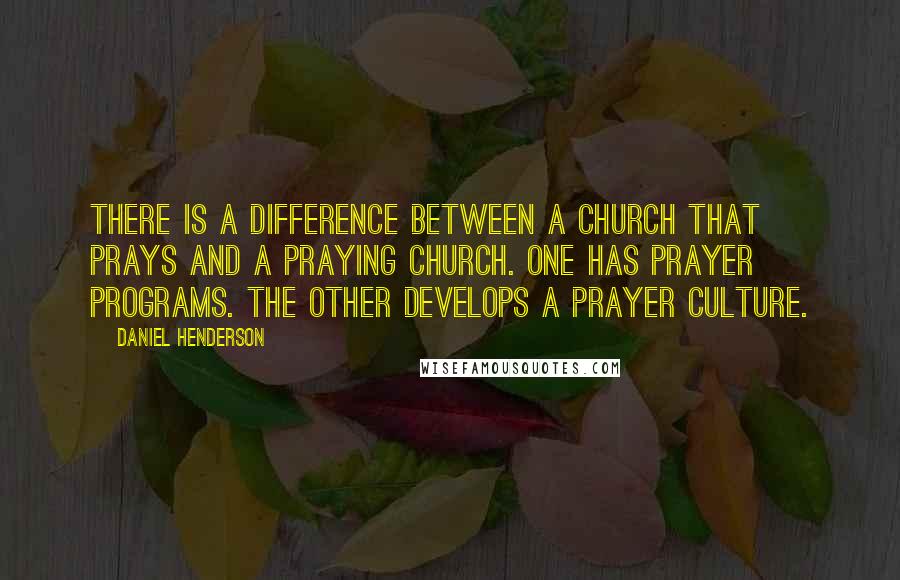 There is a difference between a church that prays and a praying church. One has prayer programs. The other develops a prayer culture.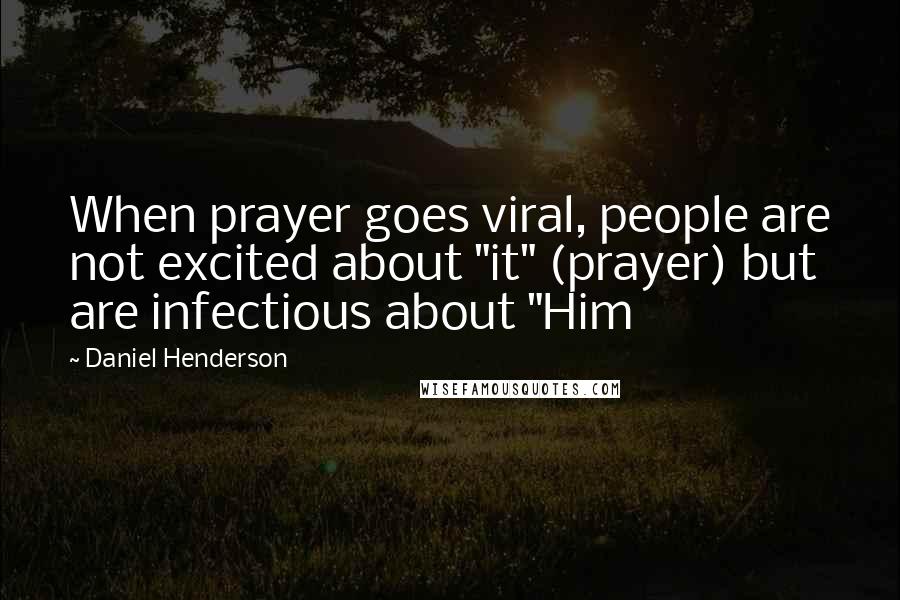 When prayer goes viral, people are not excited about "it" (prayer) but are infectious about "Him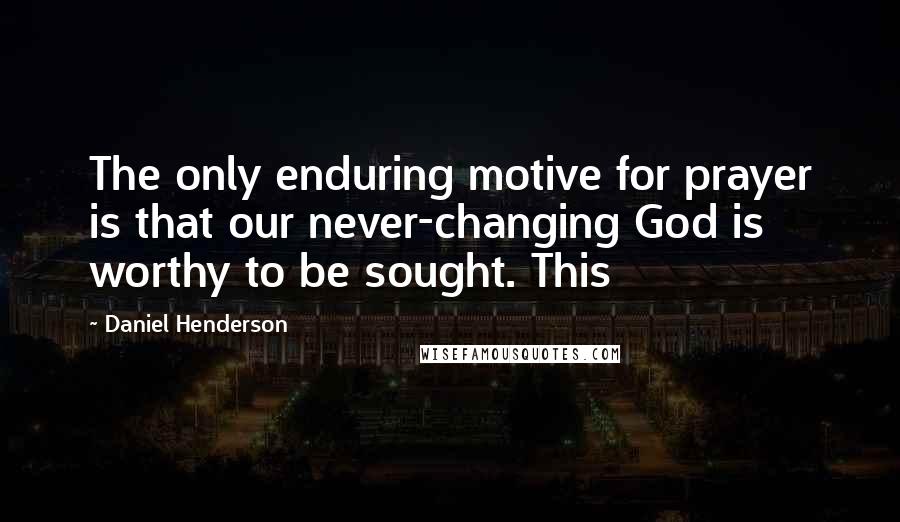 The only enduring motive for prayer is that our never-changing God is worthy to be sought. This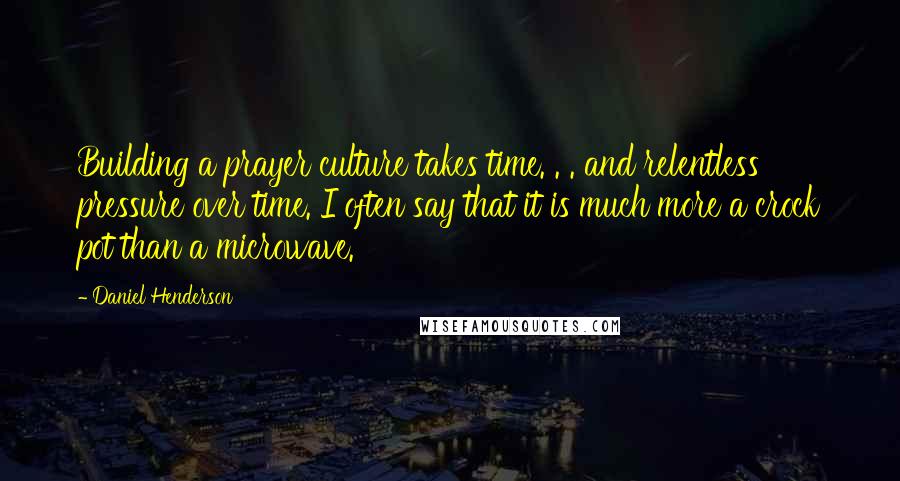 Building a prayer culture takes time. . . and relentless pressure over time. I often say that it is much more a crock pot than a microwave.