Cindy Vine Quotes
Top 7 wise famous quotes and sayings by Cindy Vine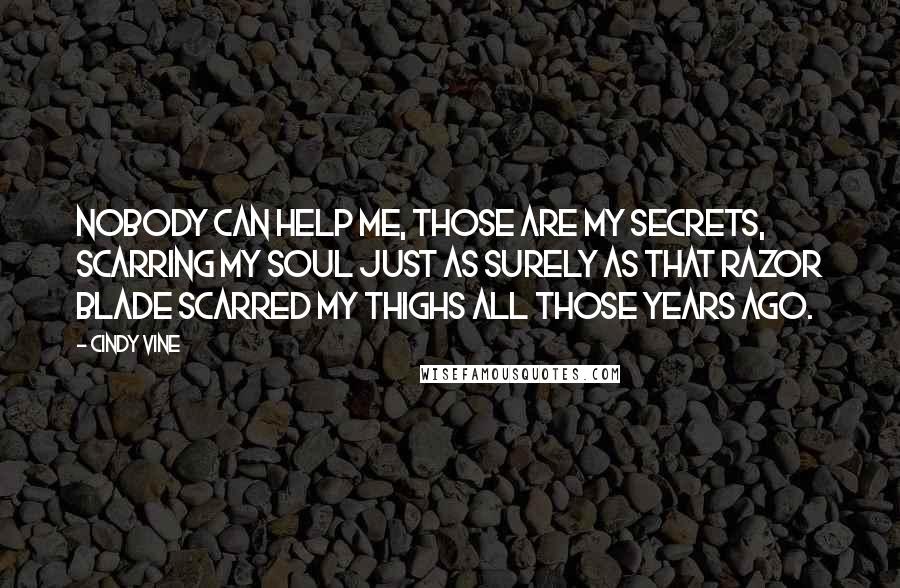 Nobody can help me, those are my secrets, scarring my soul just as surely as that razor blade scarred my thighs all those years ago.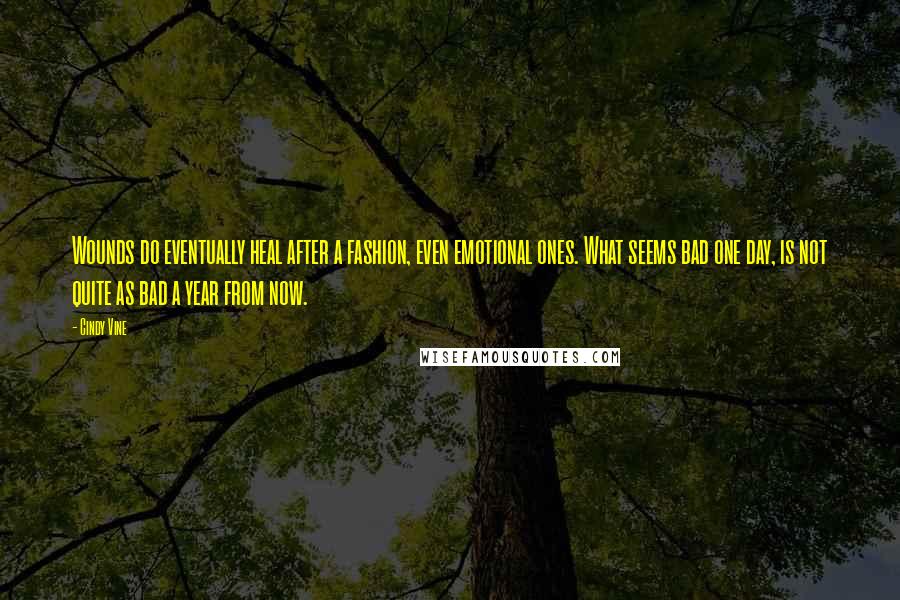 Wounds do eventually heal after a fashion, even emotional ones. What seems bad one day, is not quite as bad a year from now.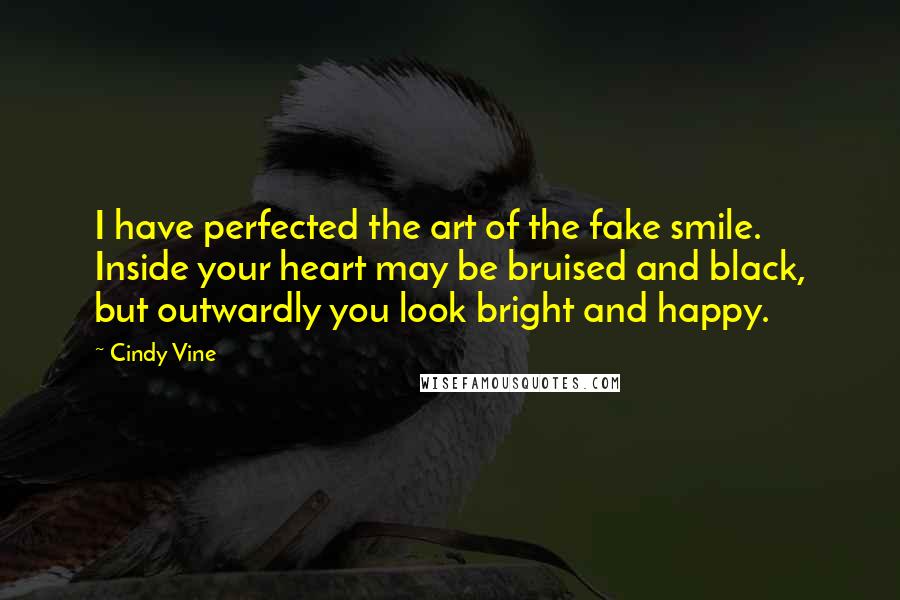 I have perfected the art of the fake smile. Inside your heart may be bruised and black, but outwardly you look bright and happy.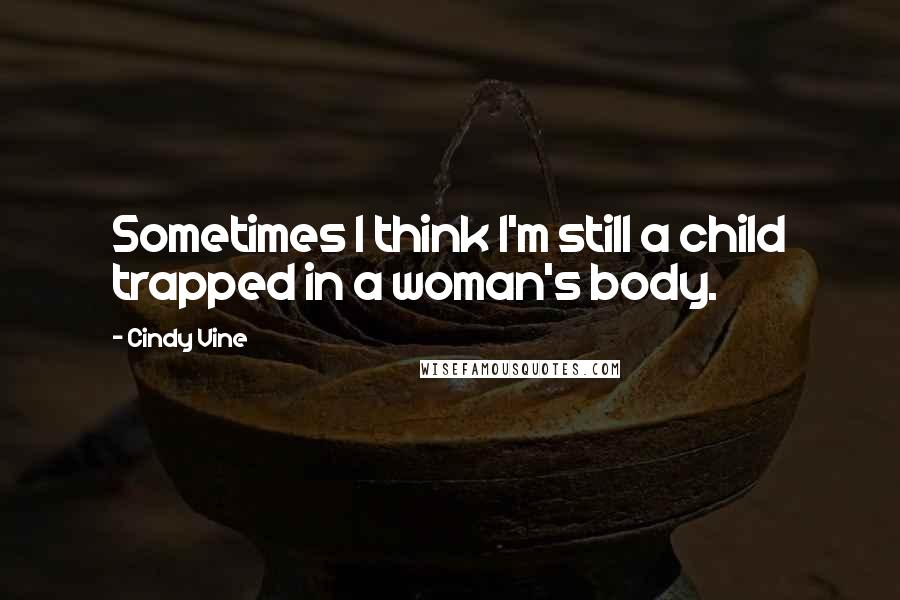 Sometimes I think I'm still a child trapped in a woman's body.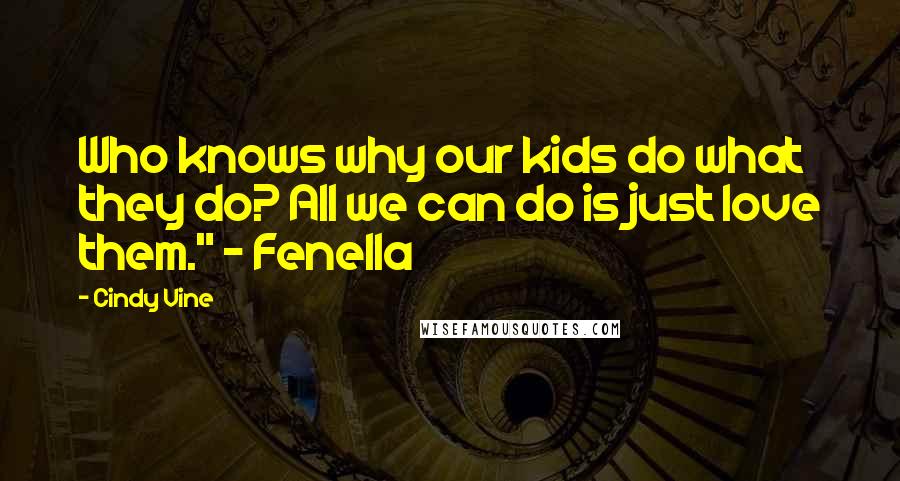 Who knows why our kids do what they do? All we can do is just love them." - Fenella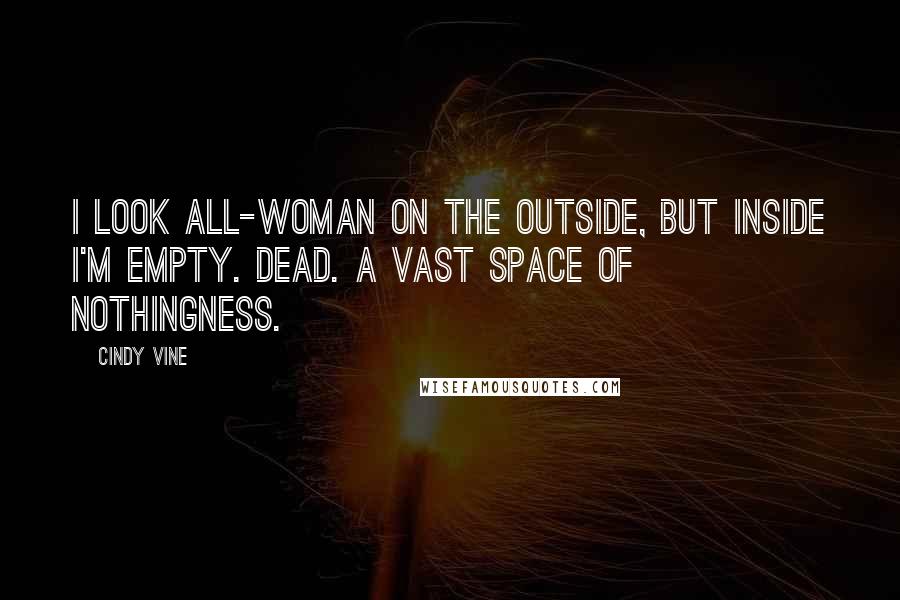 I look all-woman on the outside, but inside I'm empty. Dead. A vast space of nothingness.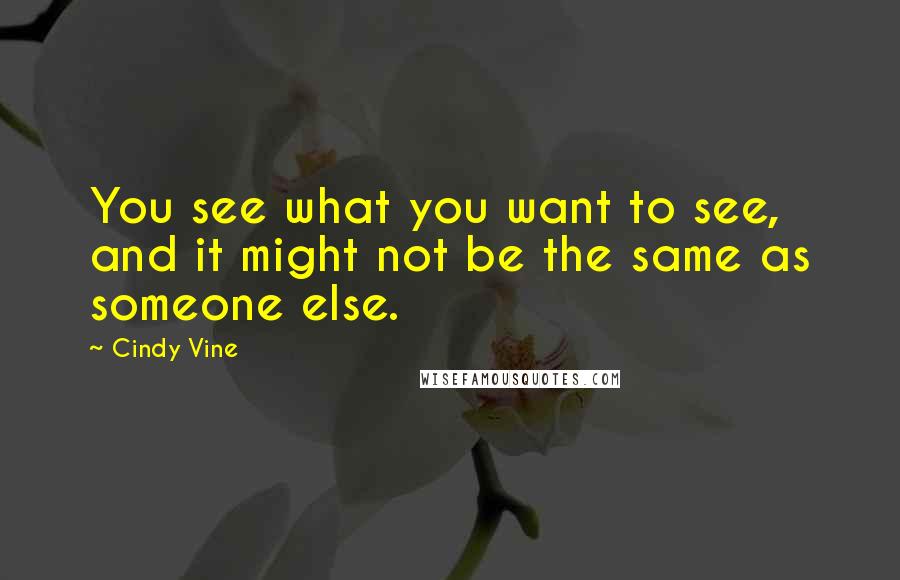 You see what you want to see, and it might not be the same as someone else.