Chocolate Waters Quotes
Top 8 wise famous quotes and sayings by Chocolate Waters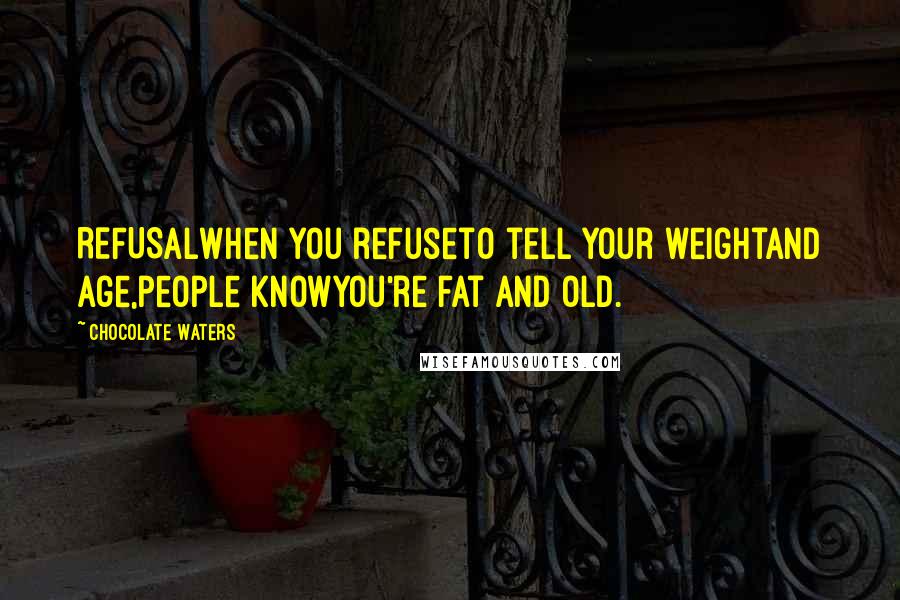 REFUSAL
When you refuse
to tell your weight
and age,
people know
you're fat and old.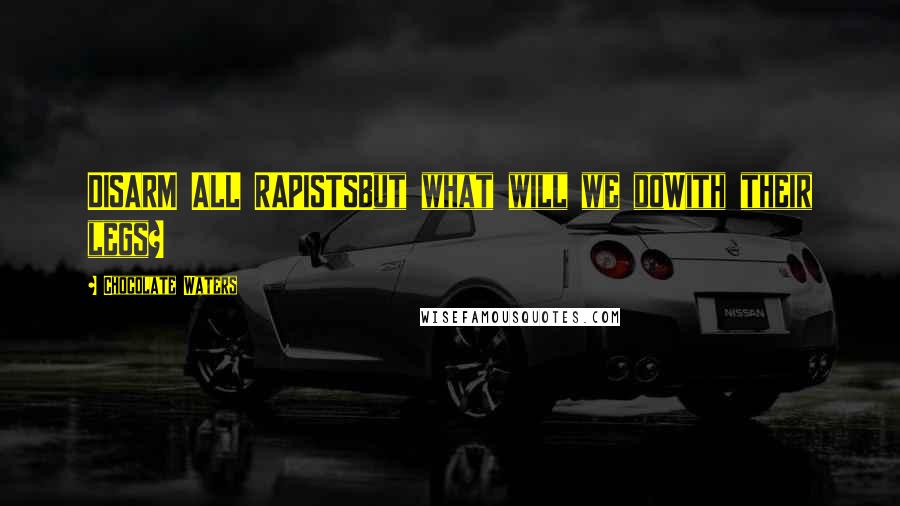 DISARM ALL RAPISTS
But what will we do
With their legs?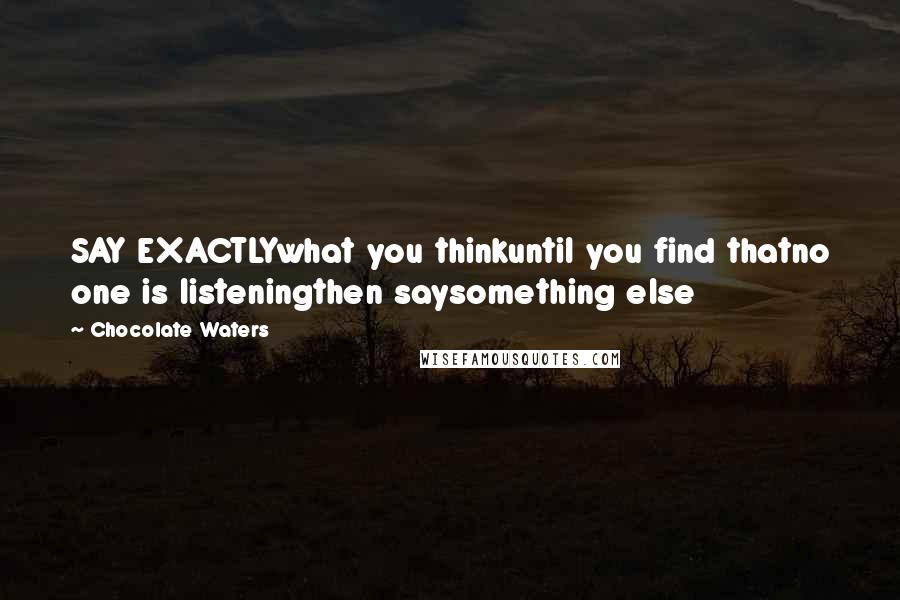 SAY EXACTLY
what you think
until you find that
no one is listening
then say
something else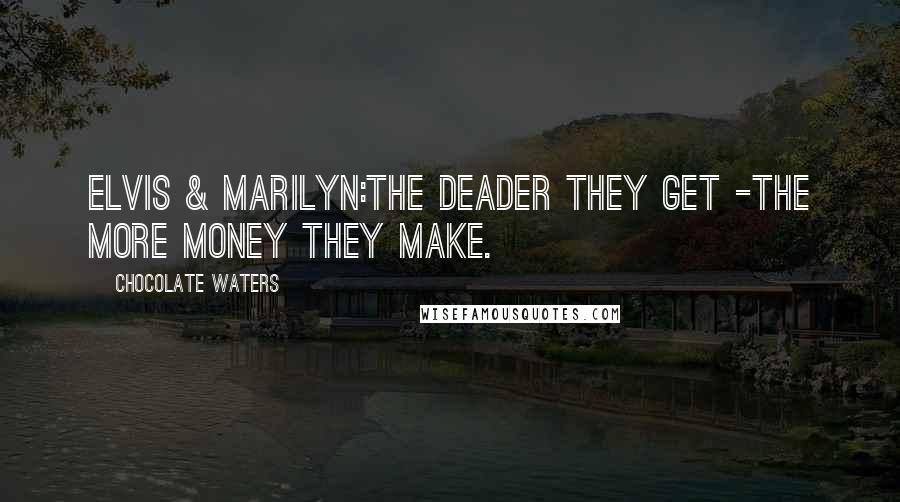 ELVIS & MARILYN:
The deader they get -
the more money they make.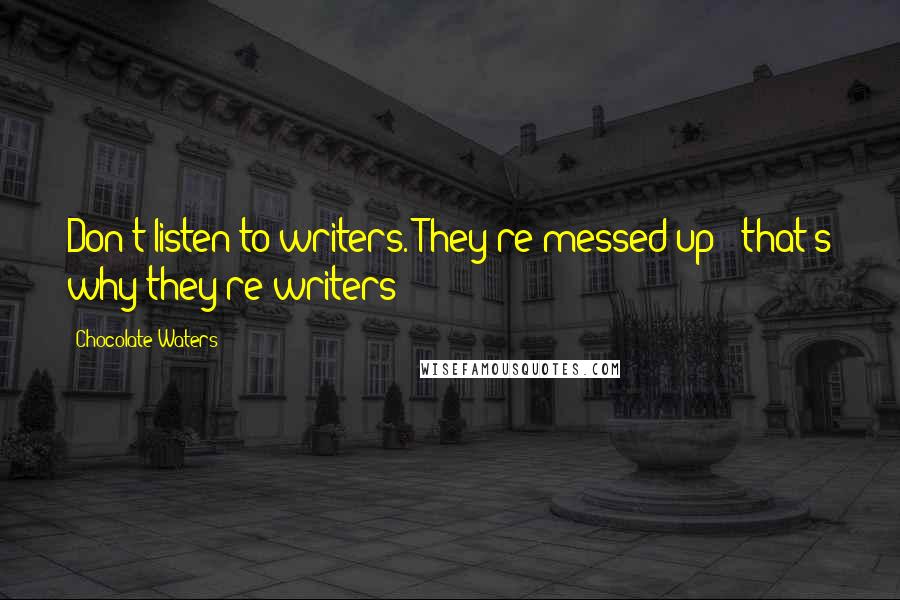 Don't listen to writers. They're messed up - that's why they're writers!