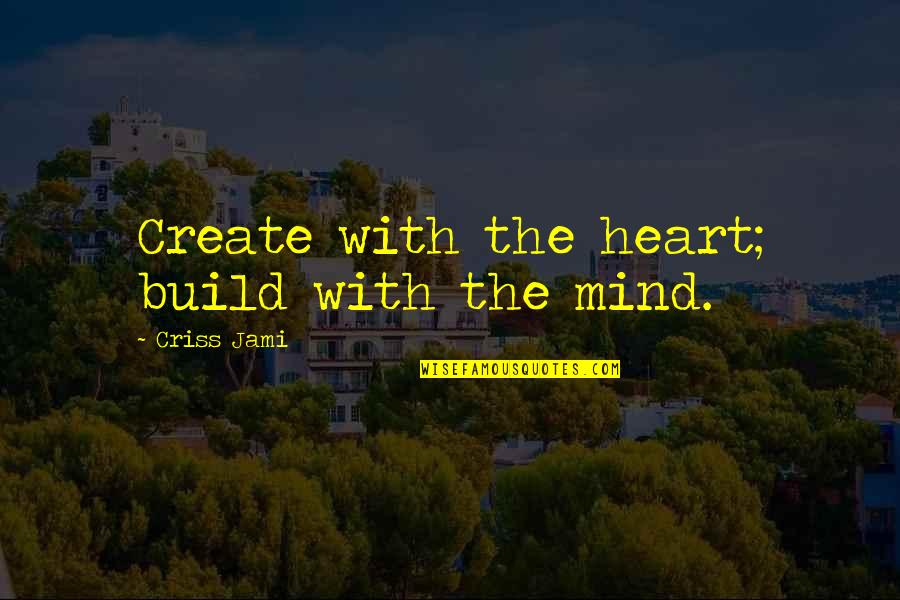 Create with the heart; build with the mind.
—
Criss Jami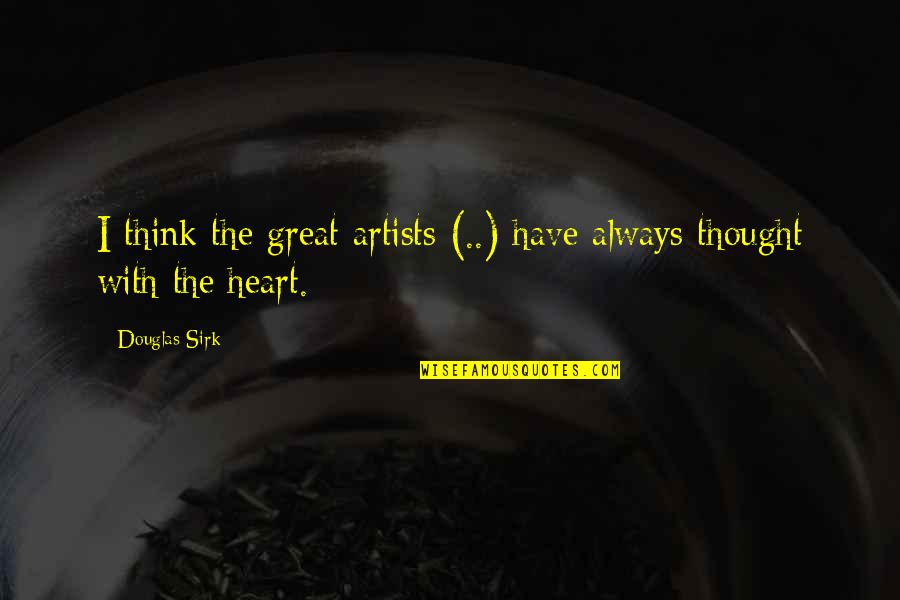 I think the great artists (..) have always thought with the heart.
—
Douglas Sirk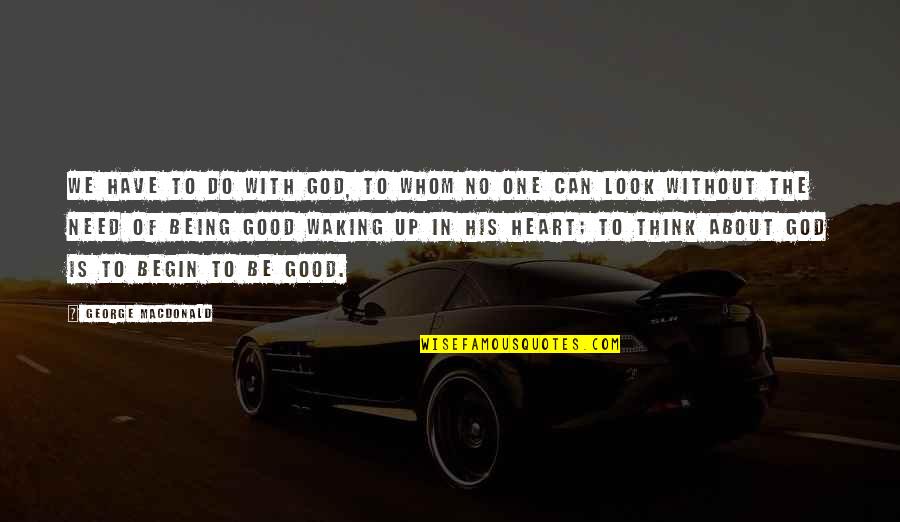 We have to do with God, to whom no one can look without the need of being good waking up in his heart; to think about God is to begin to be good.
—
George MacDonald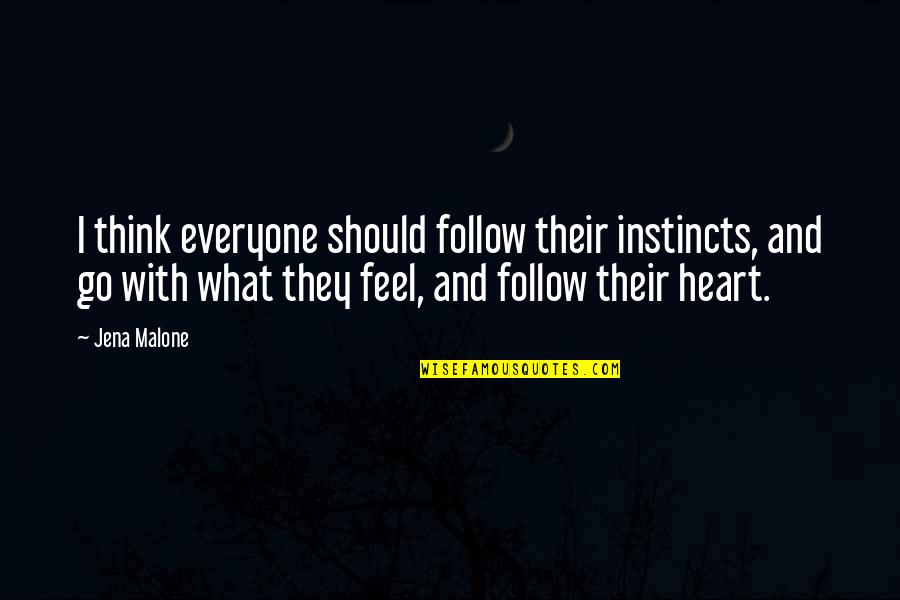 I think everyone should follow their instincts, and go with what they feel, and follow their heart.
—
Jena Malone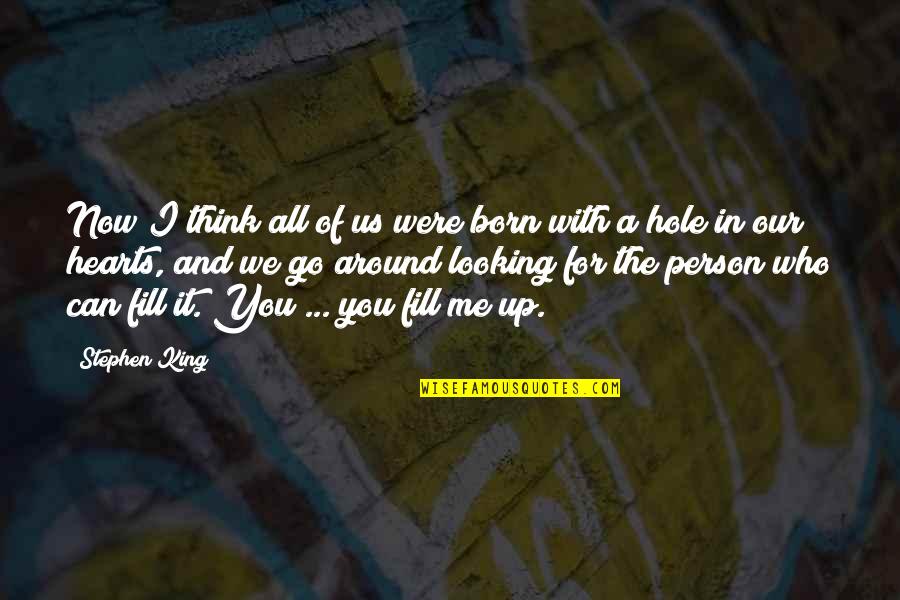 Now I think all of us were born with a hole in our hearts, and we go around looking for the person who can fill it. You ... you fill me up.
—
Stephen King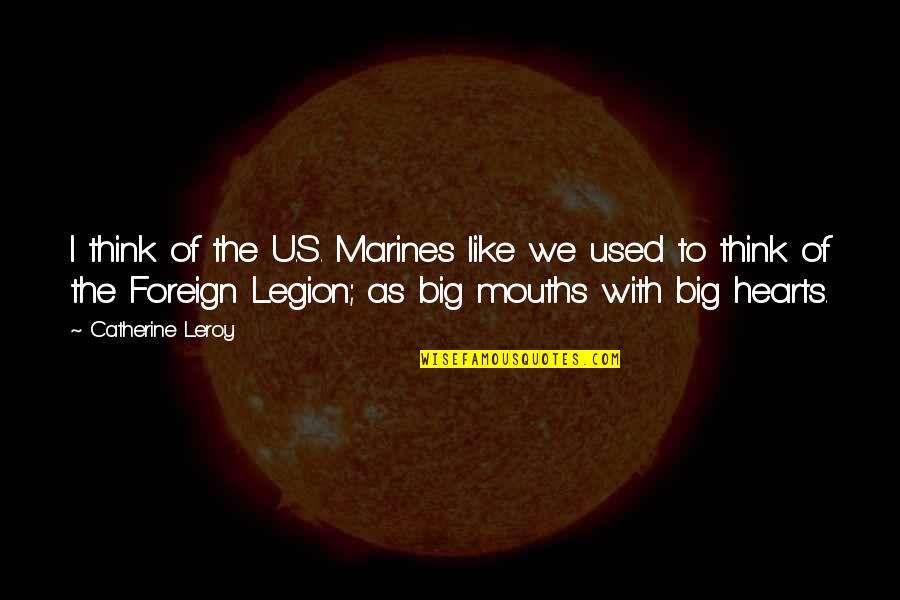 I think of the U.S. Marines like we used to think of the Foreign Legion; as big mouths with big hearts.
—
Catherine Leroy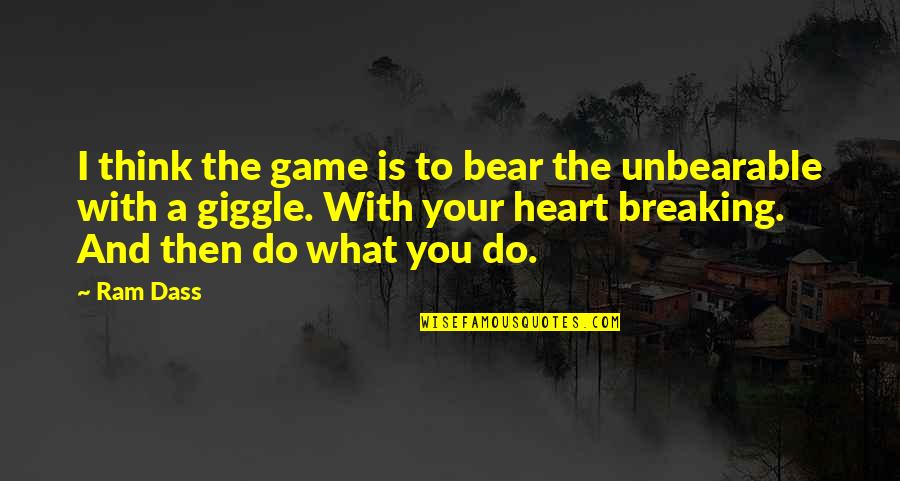 I think the game is to bear the unbearable with a giggle. With your heart breaking. And then do what you do.
—
Ram Dass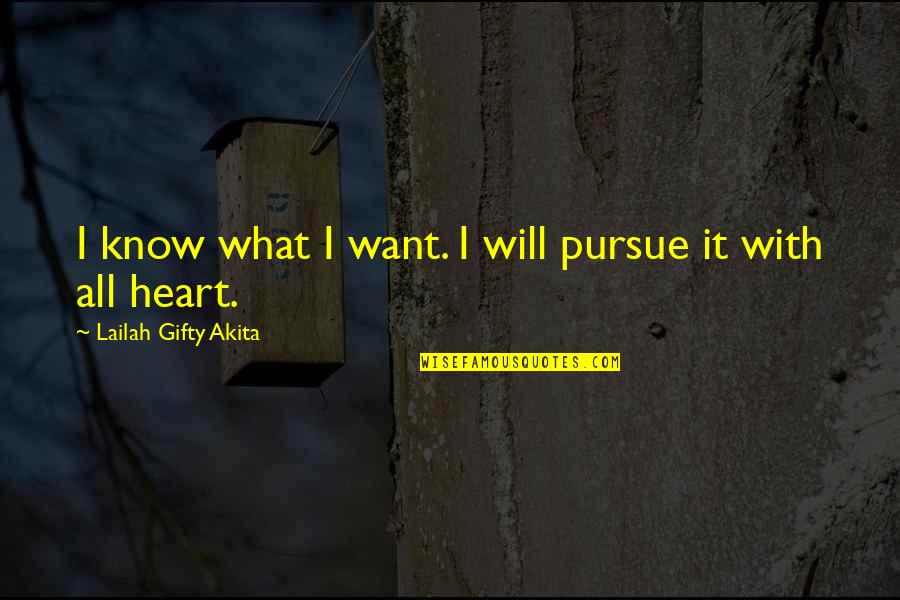 I know what I want. I will pursue it with all heart.
—
Lailah Gifty Akita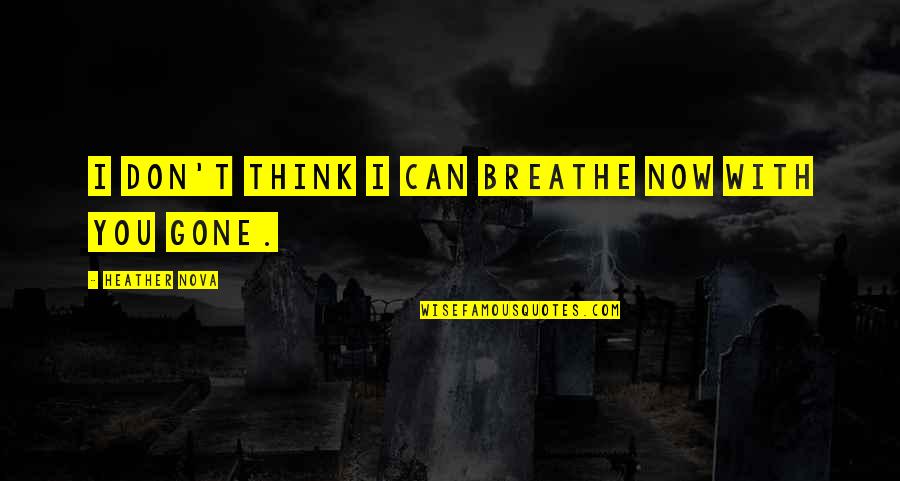 I don't think I can breathe now with you gone.
—
Heather Nova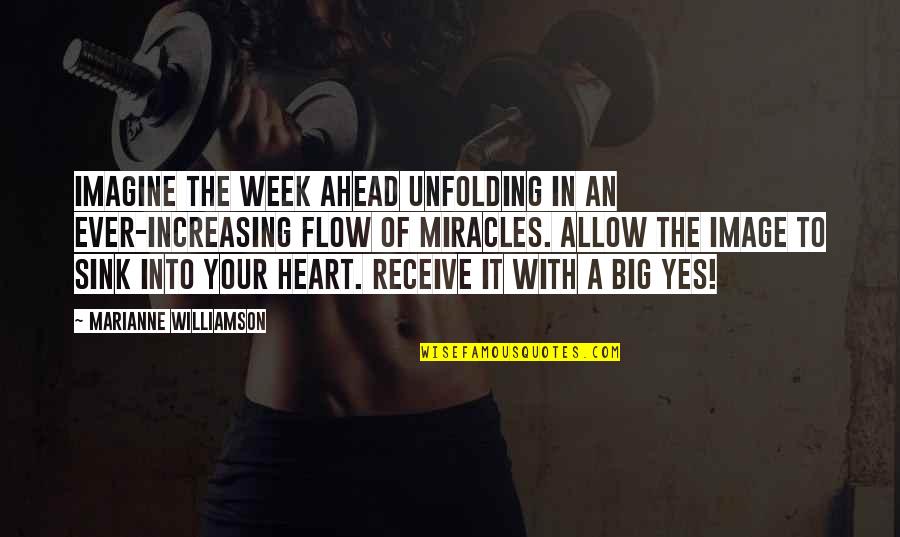 Imagine the week ahead unfolding in an ever-increasing flow of miracles. Allow the image to sink into your heart. Receive it with a big yes!
—
Marianne Williamson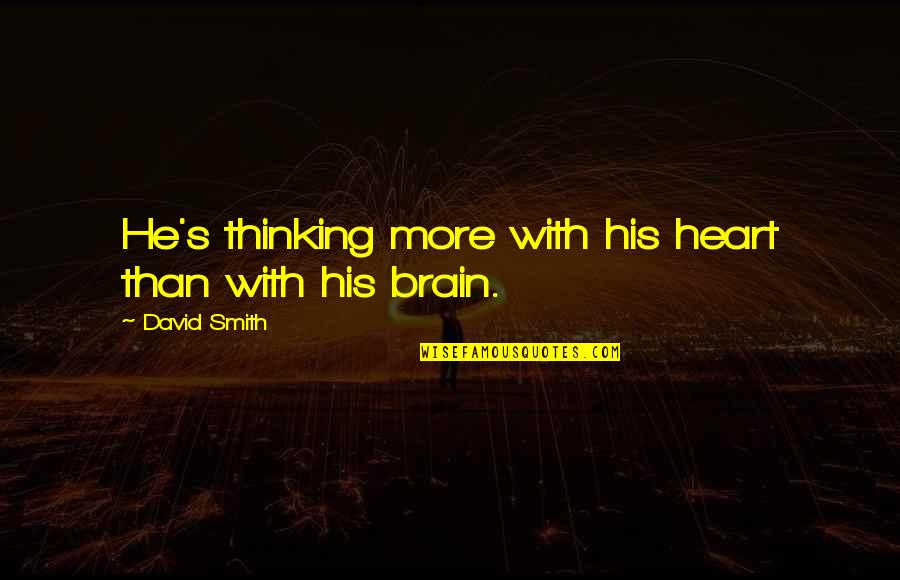 He's thinking more with his heart than with his brain. —
David Smith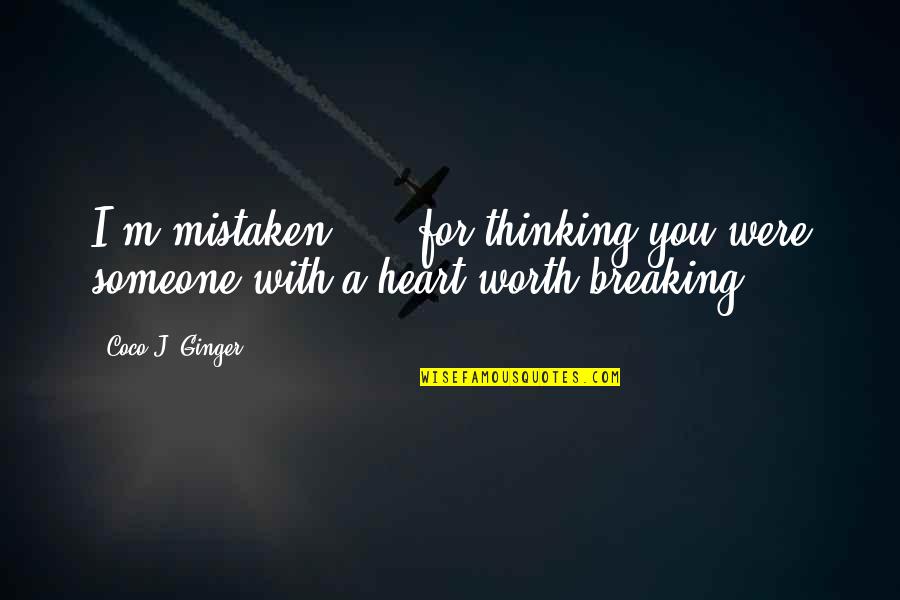 I'm mistaken ... .
for thinking you were someone with a heart worth breaking. —
Coco J. Ginger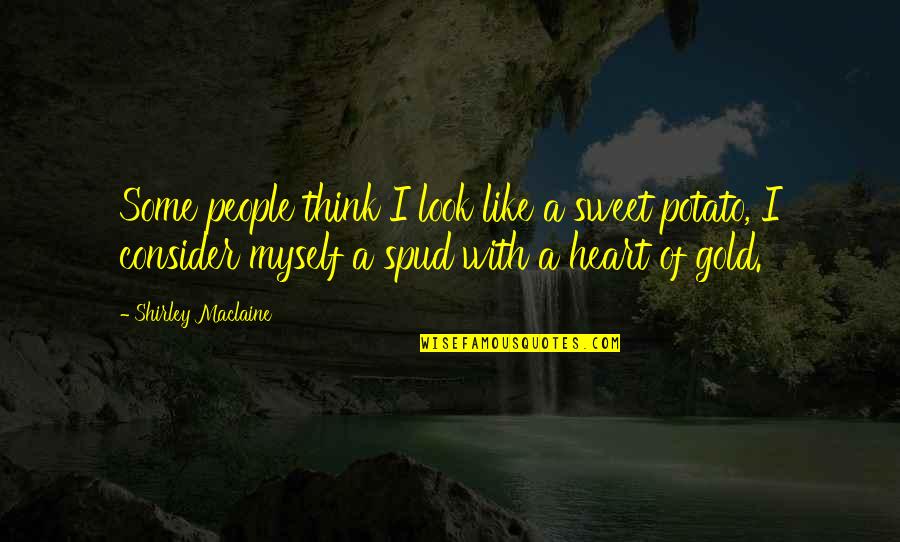 Some people think I look like a sweet potato, I consider myself a spud with a heart of gold. —
Shirley Maclaine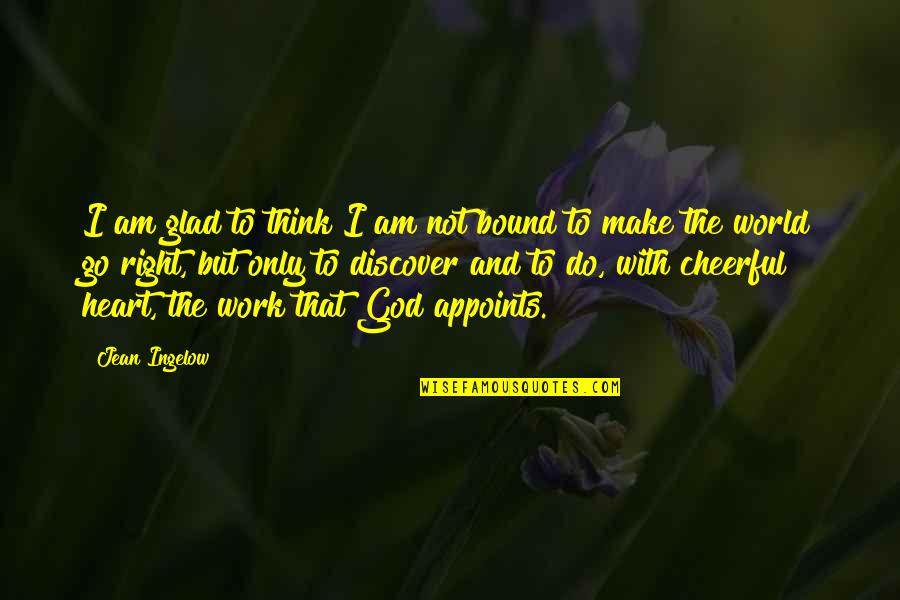 I am glad to think I am not bound to make the world go right, but only to discover and to do, with cheerful heart, the work that God appoints. —
Jean Ingelow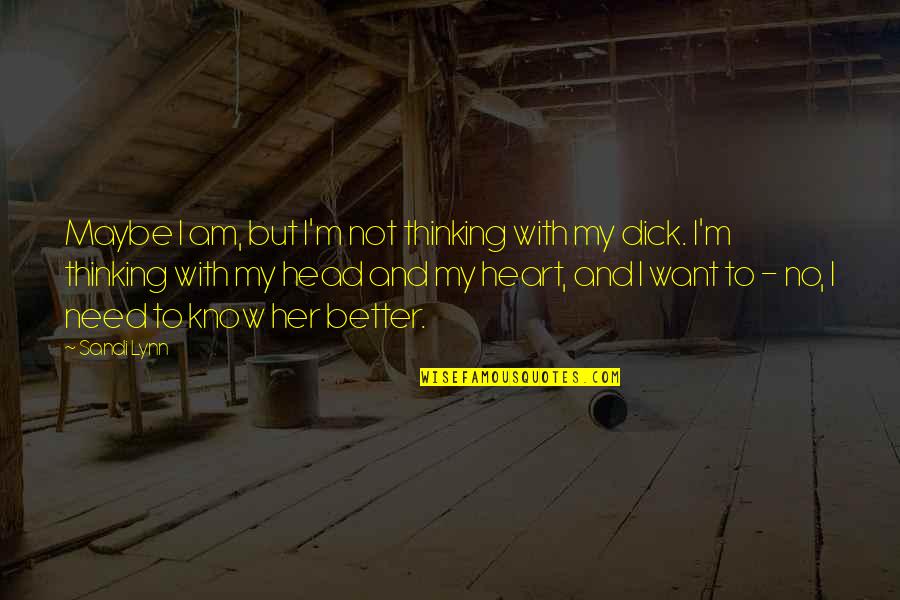 Maybe I am, but I'm not thinking with my dick. I'm thinking with my head and my heart, and I want to - no, I need to know her better. —
Sandi Lynn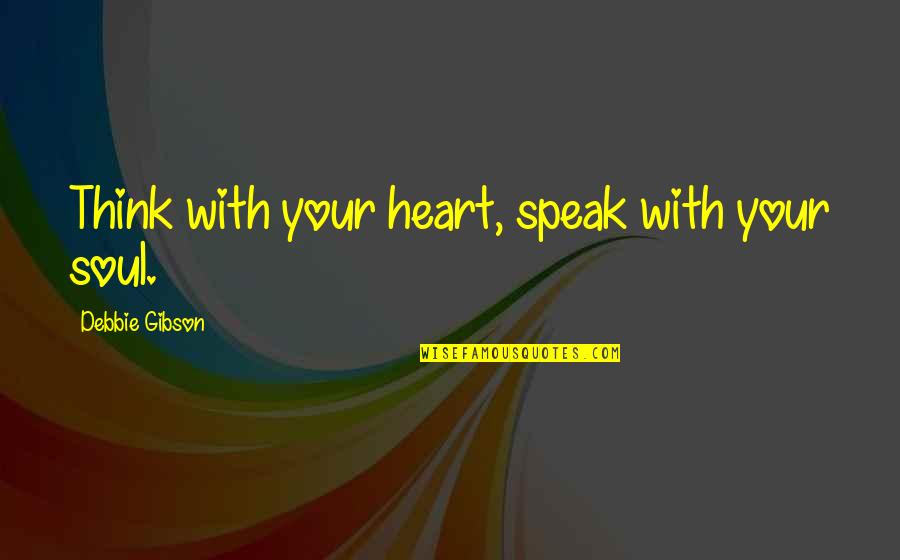 Think with your heart, speak with your soul. —
Debbie Gibson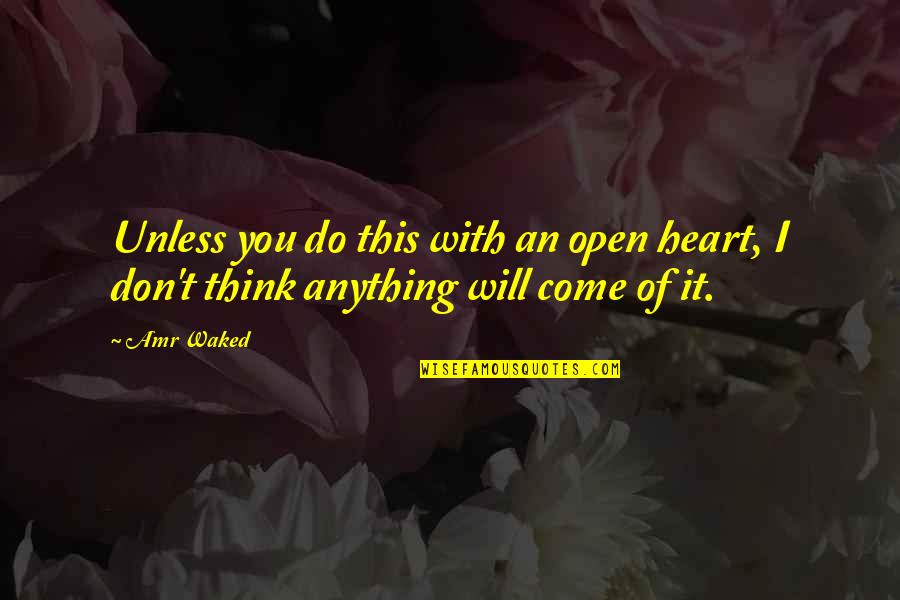 Unless you do this with an open heart, I don't think anything will come of it. —
Amr Waked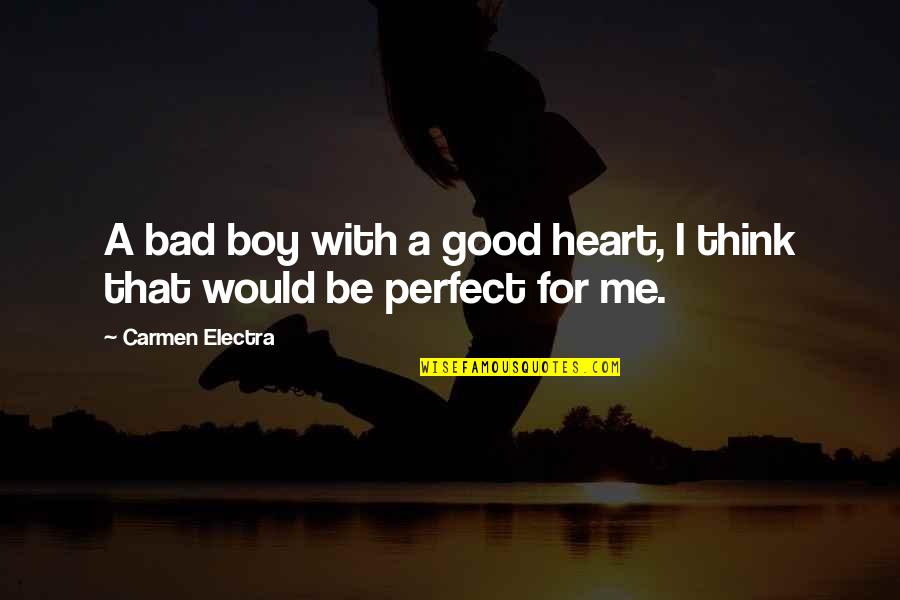 A bad boy with a good heart, I think that would be perfect for me. —
Carmen Electra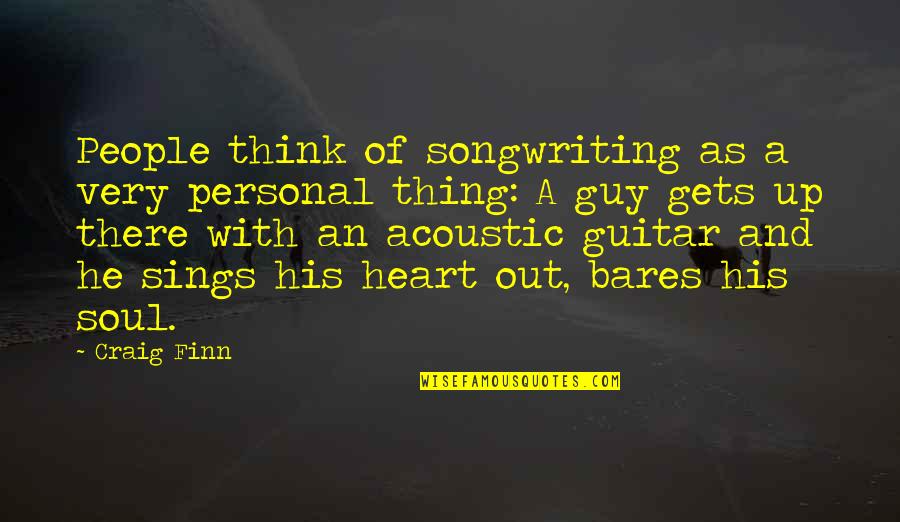 People think of songwriting as a very personal thing: A guy gets up there with an acoustic guitar and he sings his heart out, bares his soul. —
Craig Finn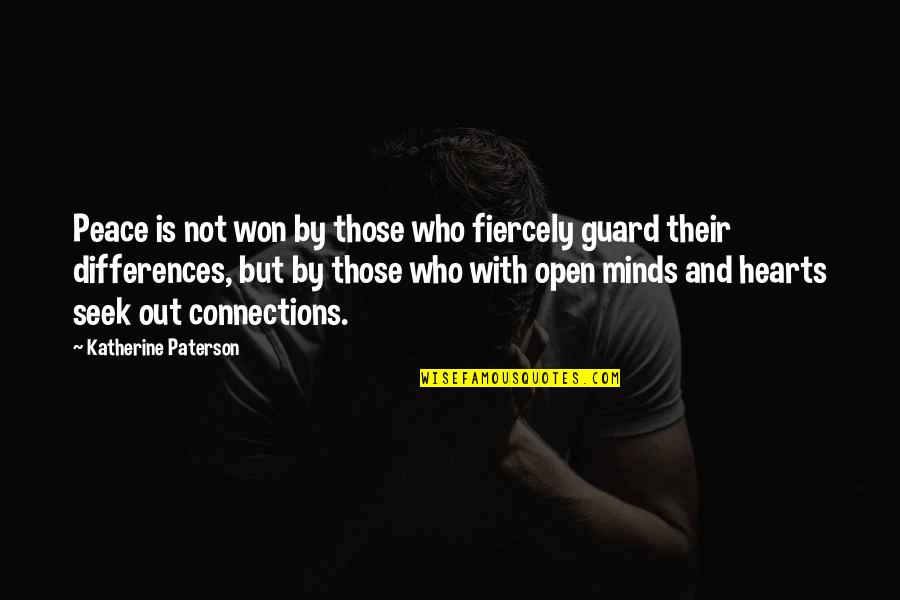 Peace is not won by those who fiercely guard their differences, but by those who with open minds and hearts seek out connections. —
Katherine Paterson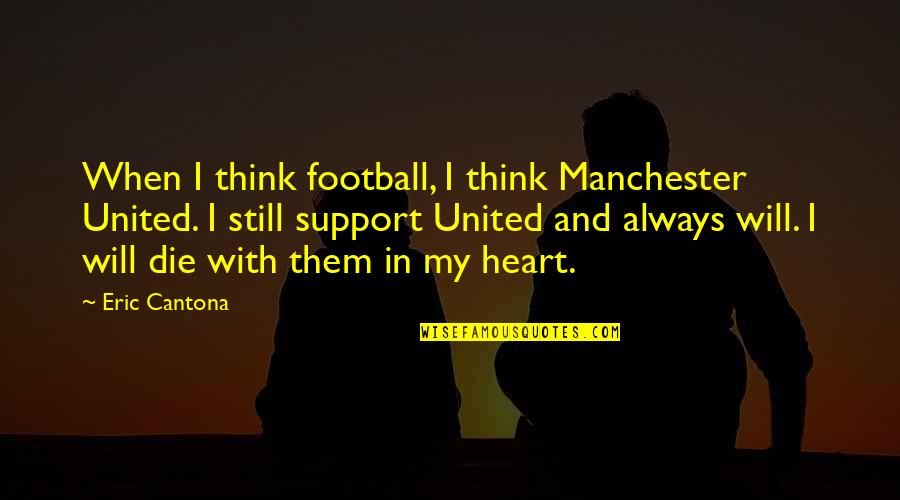 When I think football, I think Manchester United. I still support United and always will. I will die with them in my heart. —
Eric Cantona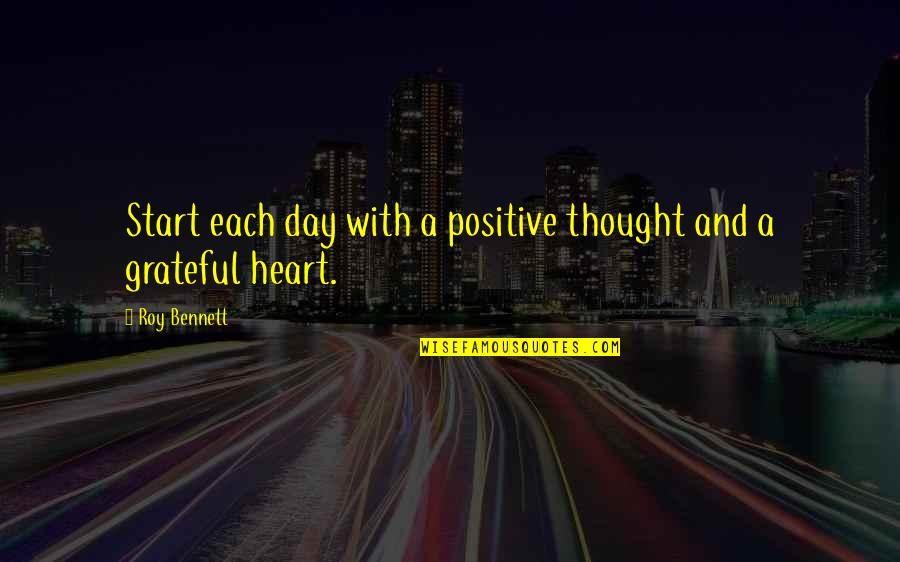 Start each day with a positive thought and a grateful heart. —
Roy Bennett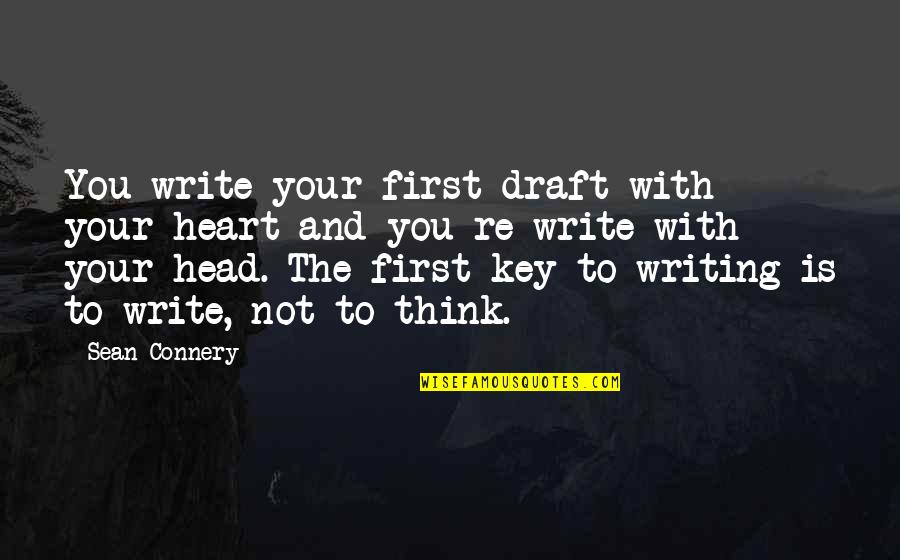 You write your first draft with your heart and you re-write with your head. The first key to writing is to write, not to think. —
Sean Connery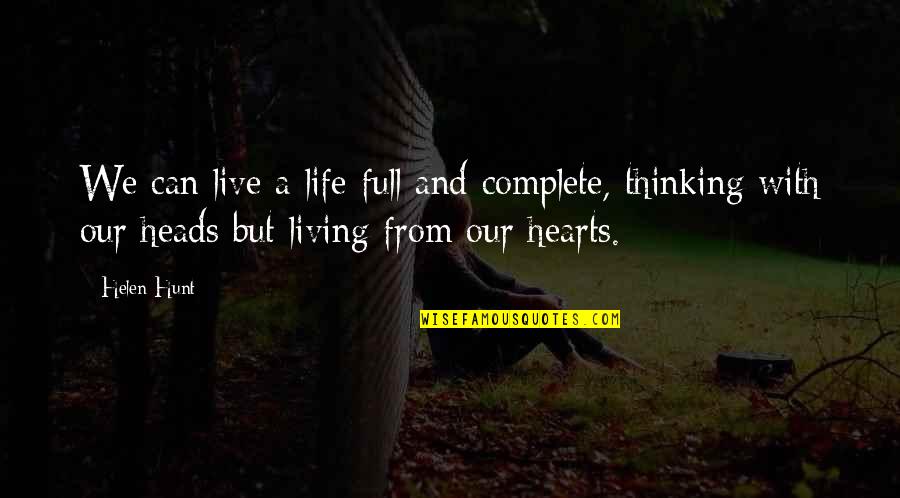 We can live a life full and complete, thinking with our heads but living from our hearts. —
Helen Hunt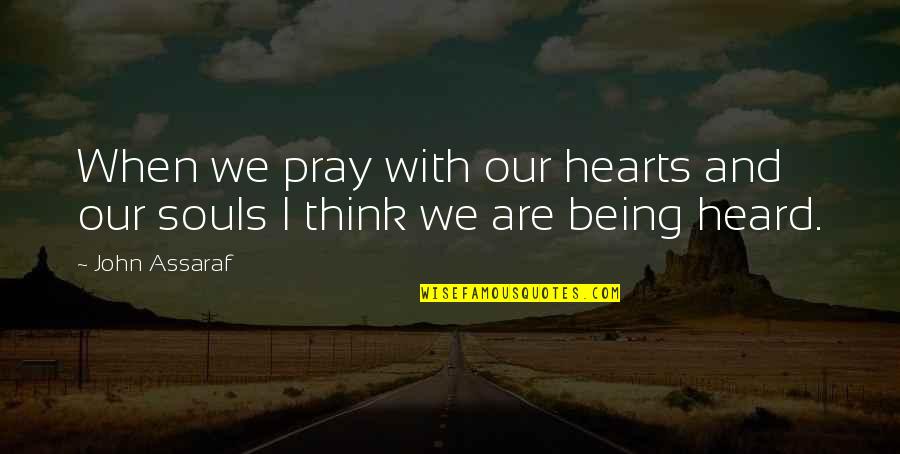 When we pray with our hearts and our souls I think we are being heard. —
John Assaraf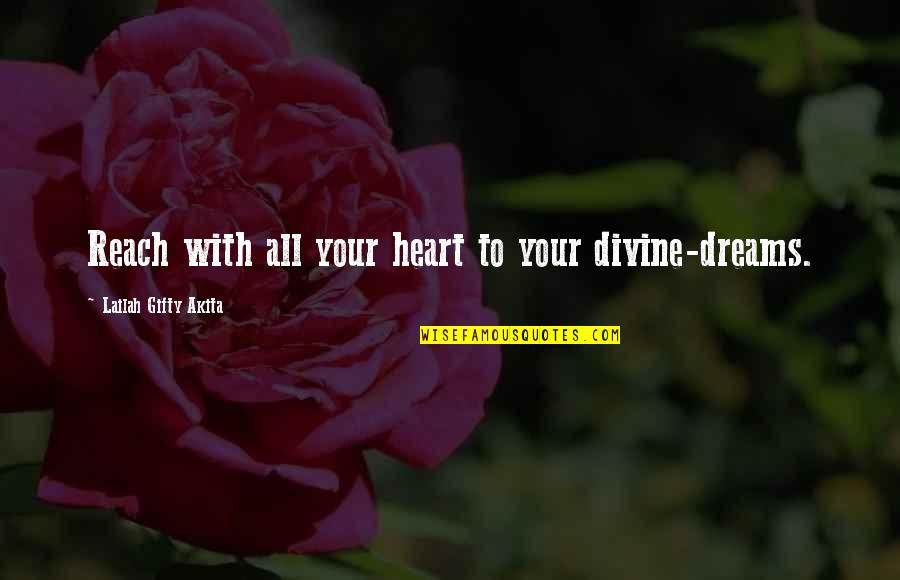 Reach with all your heart to your divine-dreams. —
Lailah Gifty Akita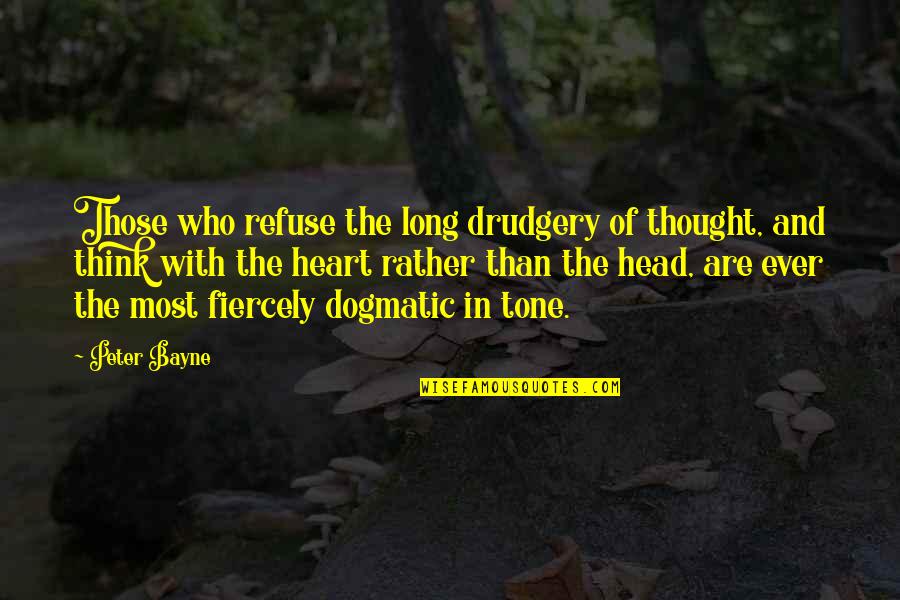 Those who refuse the long drudgery of thought, and think with the heart rather than the head, are ever the most fiercely dogmatic in tone. —
Peter Bayne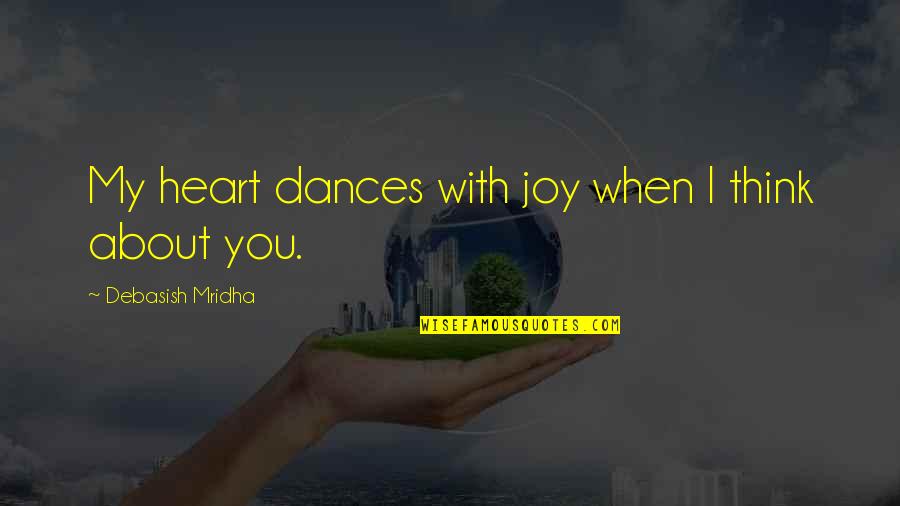 My heart dances with joy when I think about you. —
Debasish Mridha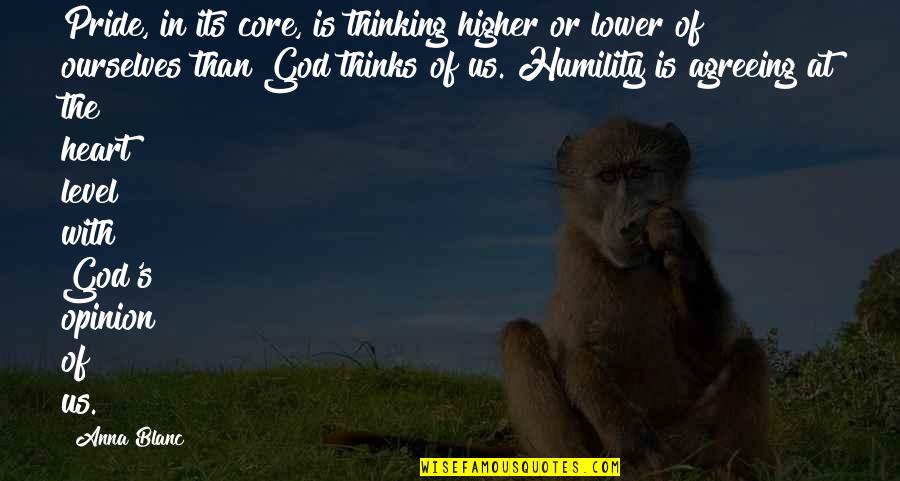 Pride, in its core, is thinking higher or lower of ourselves than God thinks of us. Humility is agreeing at the heart level with God's opinion of us. —
Anna Blanc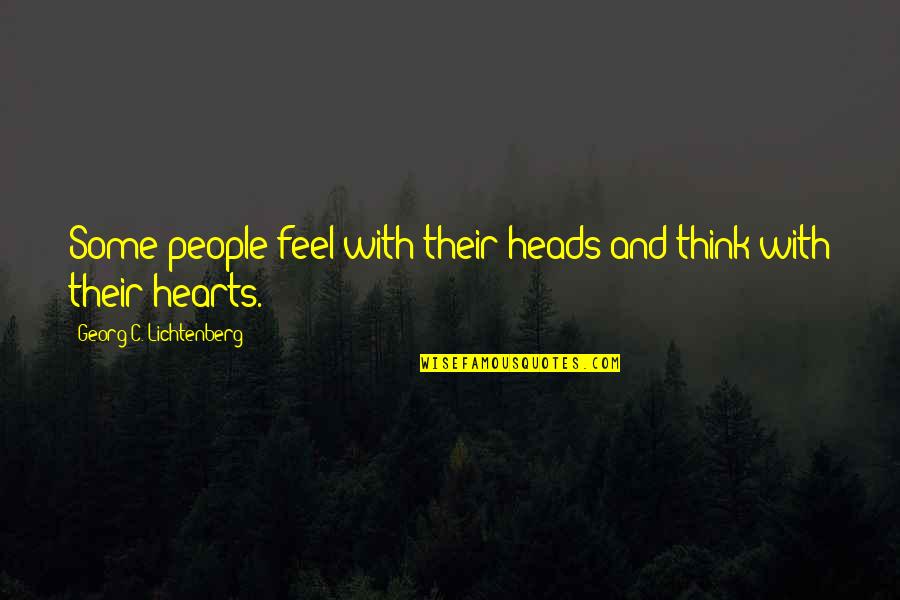 Some people feel with their heads and think with their hearts. —
Georg C. Lichtenberg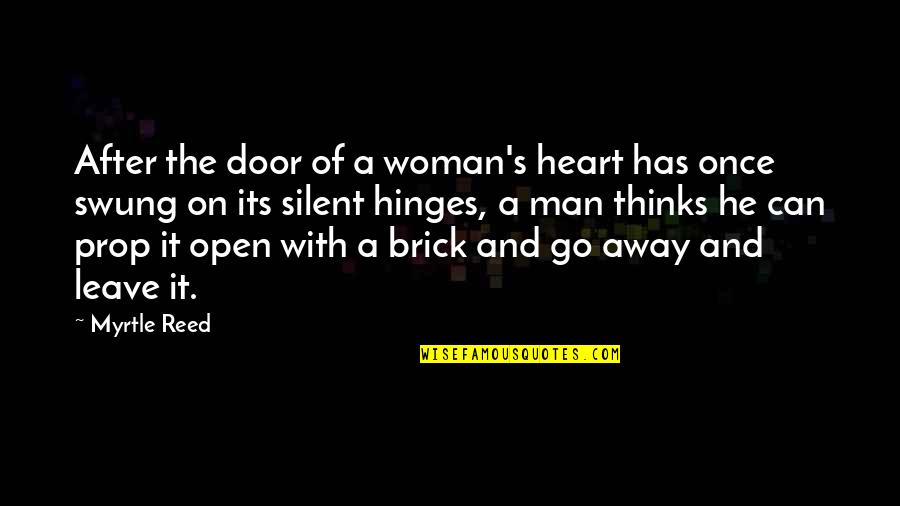 After the door of a woman's heart has once swung on its silent hinges, a man thinks he can prop it open with a brick and go away and leave it. —
Myrtle Reed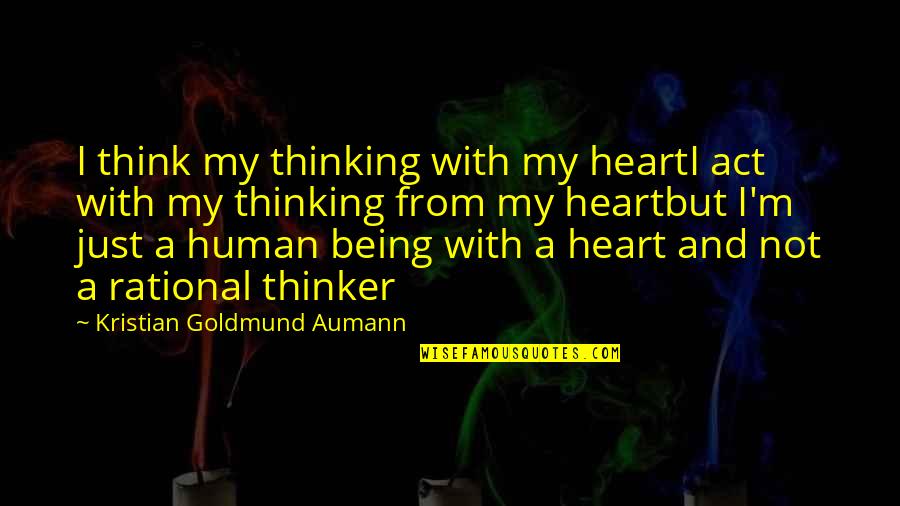 I think my thinking with my heart
I act with my thinking from my heart
but I'm just a human being with a heart and not a rational thinker —
Kristian Goldmund Aumann