Chloe Jacobs Quotes
Top 3 wise famous quotes and sayings by Chloe Jacobs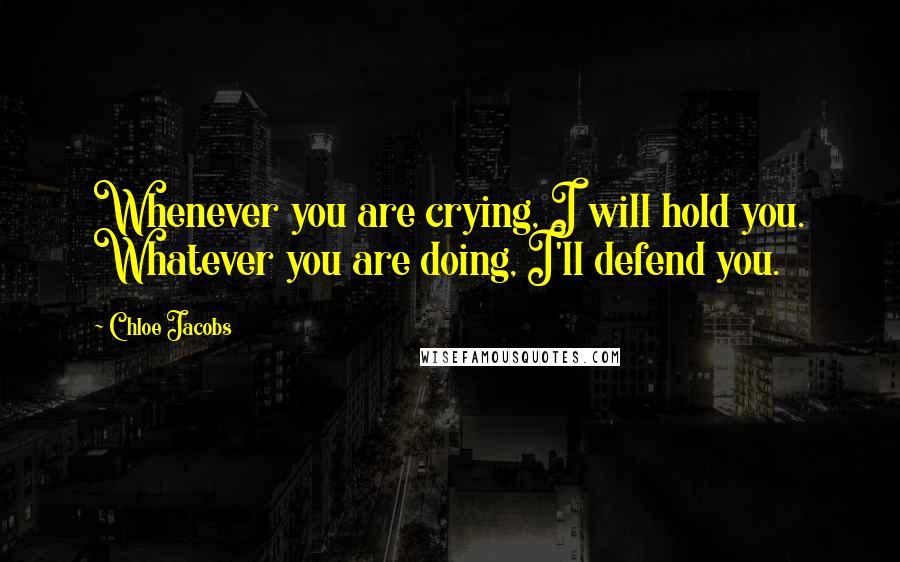 Whenever you are crying, I will hold you. Whatever you are doing, I'll defend you.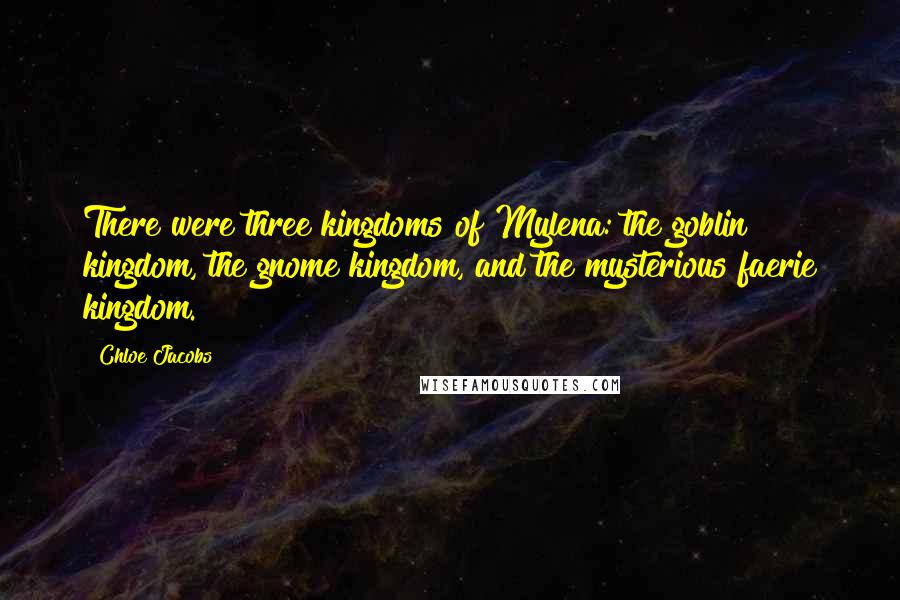 There were three kingdoms of Mylena: the goblin kingdom, the gnome kingdom, and the mysterious faerie kingdom.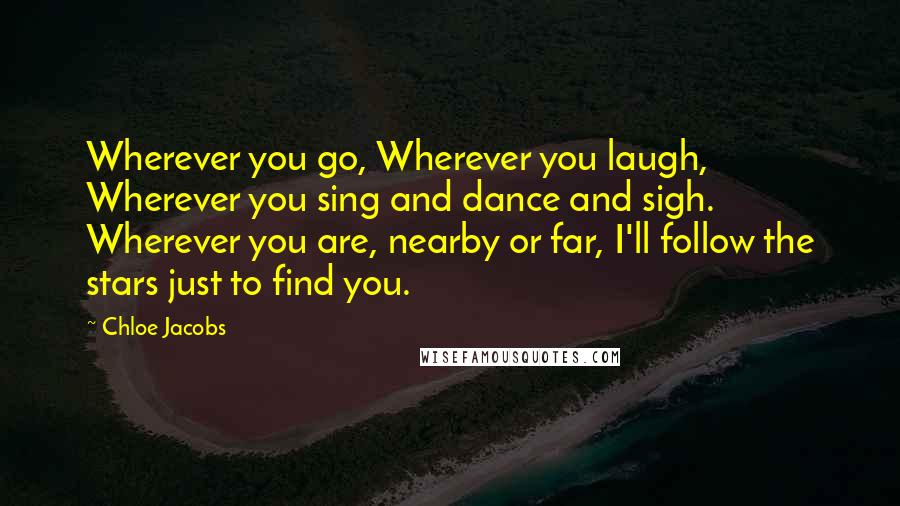 Wherever you go, Wherever you laugh, Wherever you sing and dance and sigh. Wherever you are, nearby or far, I'll follow the stars just to find you.