Cheon Eunbi Quotes
Top 4 wise famous quotes and sayings by Cheon Eunbi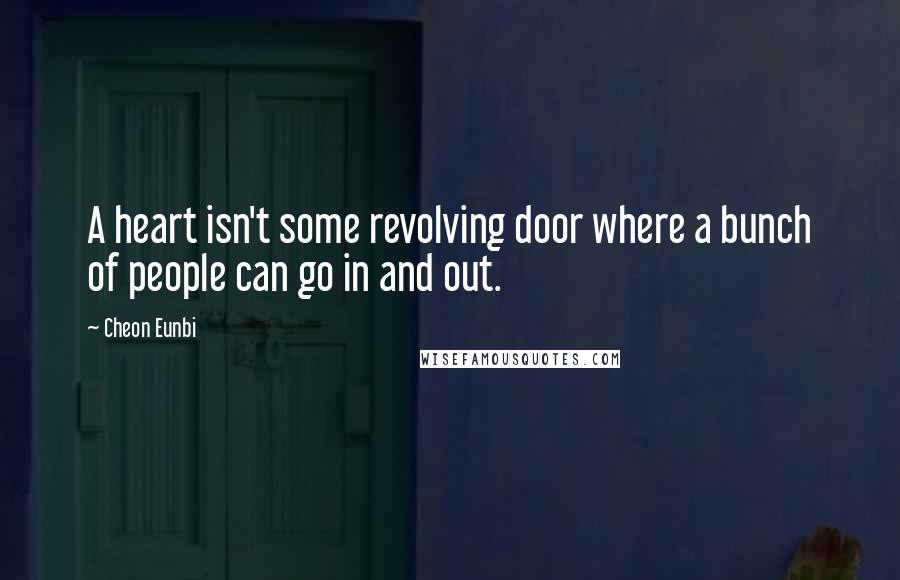 A heart isn't some revolving door where a bunch of people can go in and out.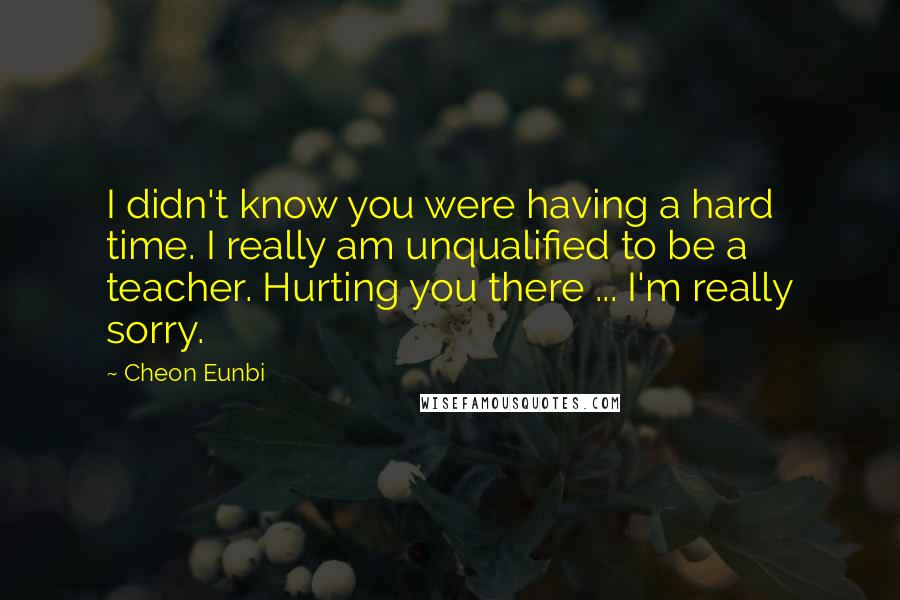 I didn't know you were having a hard time. I really am unqualified to be a teacher. Hurting you there ... I'm really sorry.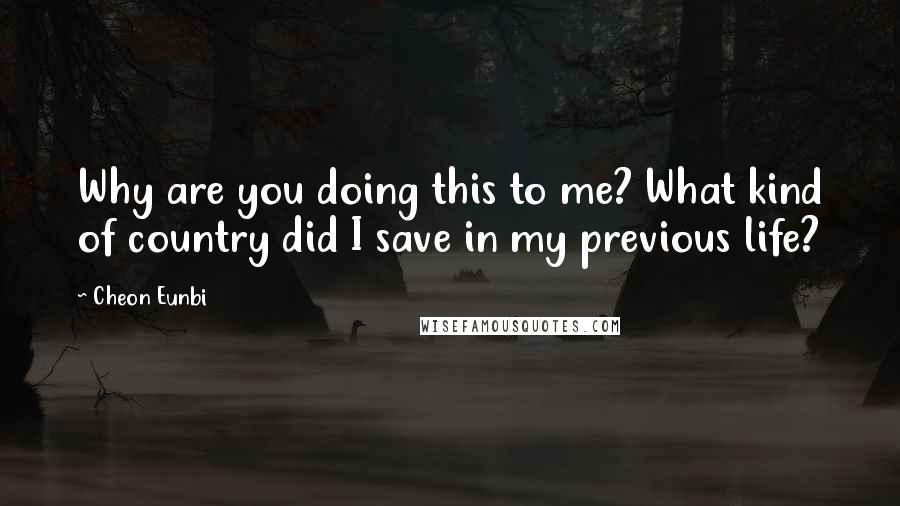 Why are you doing this to me? What kind of country did I save in my previous life?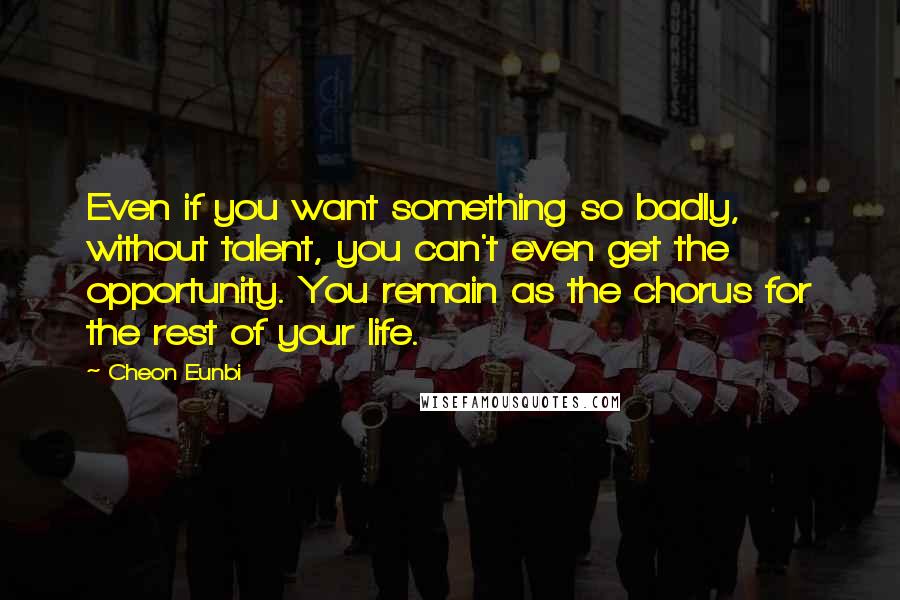 Even if you want something so badly, without talent, you can't even get the opportunity. You remain as the chorus for the rest of your life.