Charles Studd Quotes
Top 17 wise famous quotes and sayings by Charles Studd
Charles Studd Famous Quotes & Sayings
Discover top inspirational quotes from Charles Studd on Wise Famous Quotes.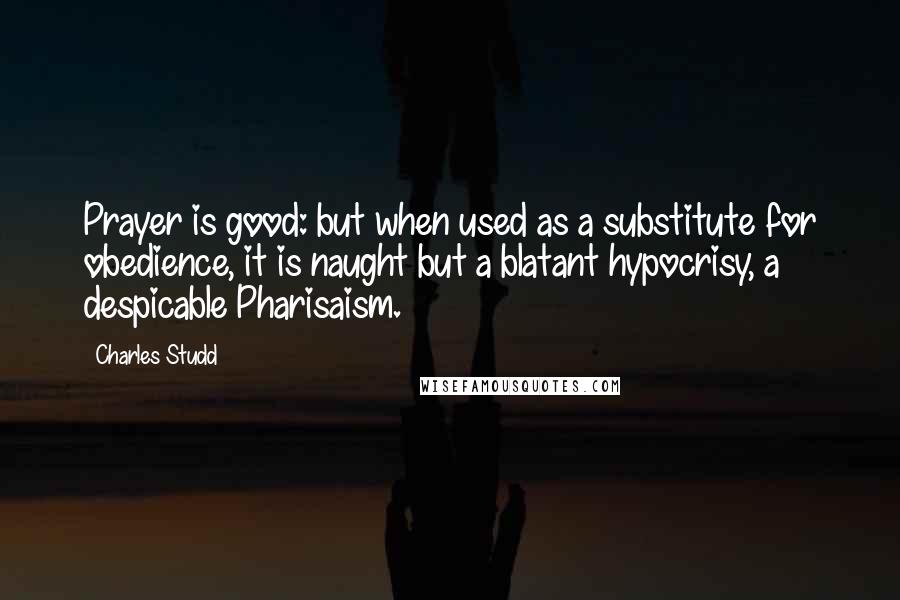 Prayer is good: but when used as a substitute for obedience, it is naught but a blatant hypocrisy, a despicable Pharisaism.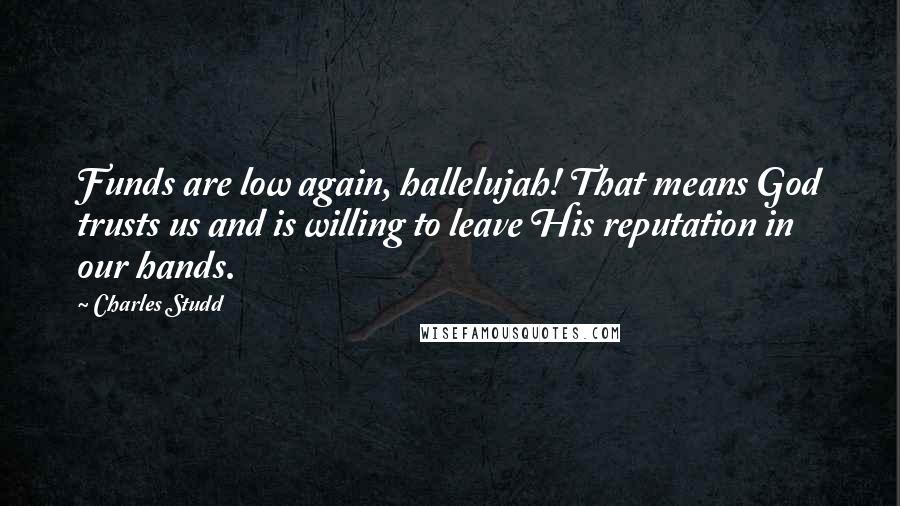 Funds are low again, hallelujah! That means God trusts us and is willing to leave His reputation in our hands.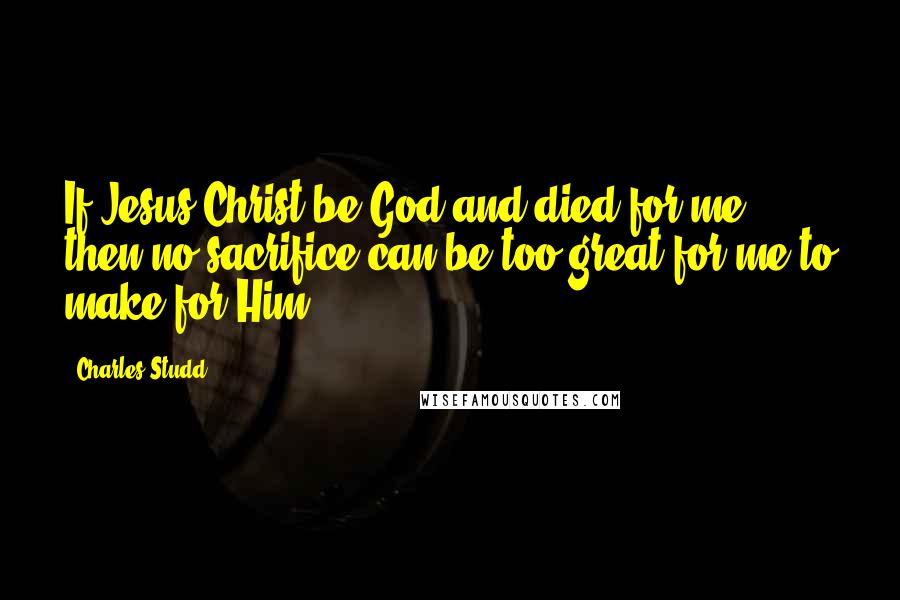 If Jesus Christ be God and died for me, then no sacrifice can be too great for me to make for Him.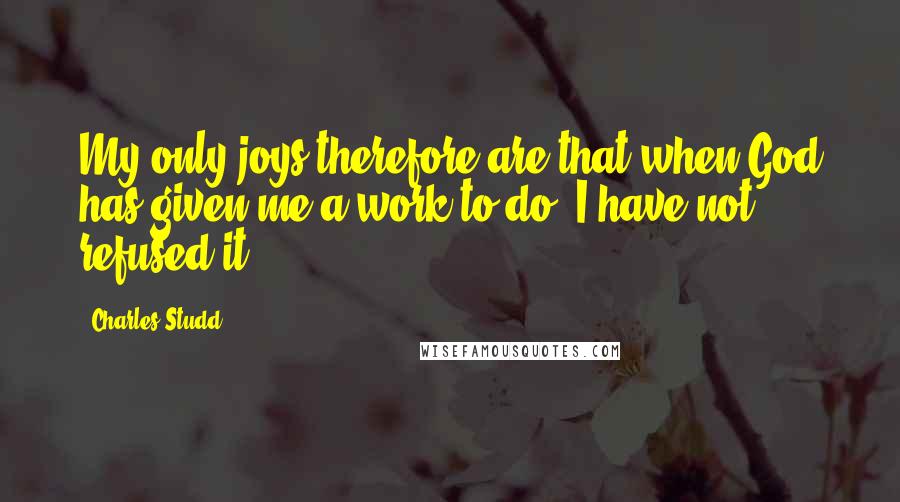 My only joys therefore are that when God has given me a work to do, I have not refused it.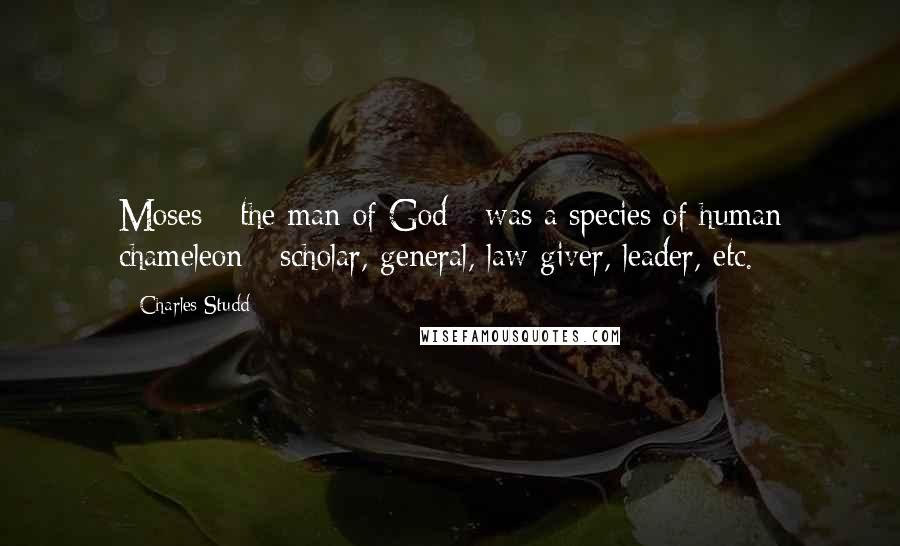 Moses - the man of God - was a species of human chameleon - scholar, general, law-giver, leader, etc.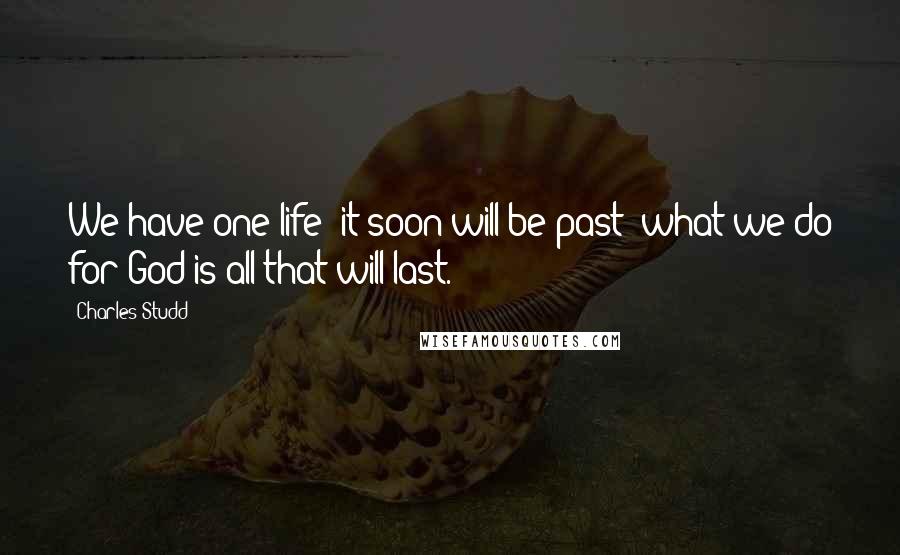 We have one life; it soon will be past; what we do for God is all that will last.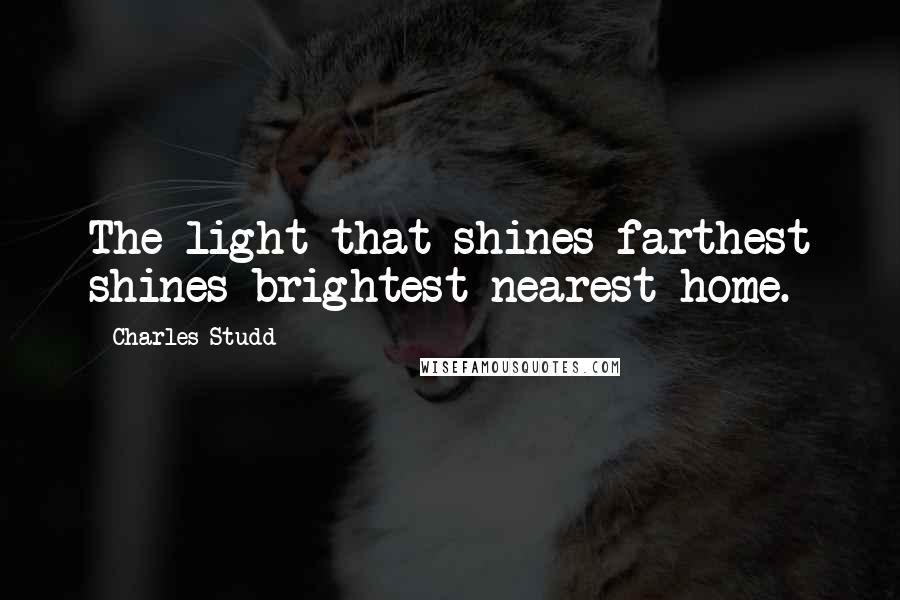 The light that shines farthest shines brightest nearest home.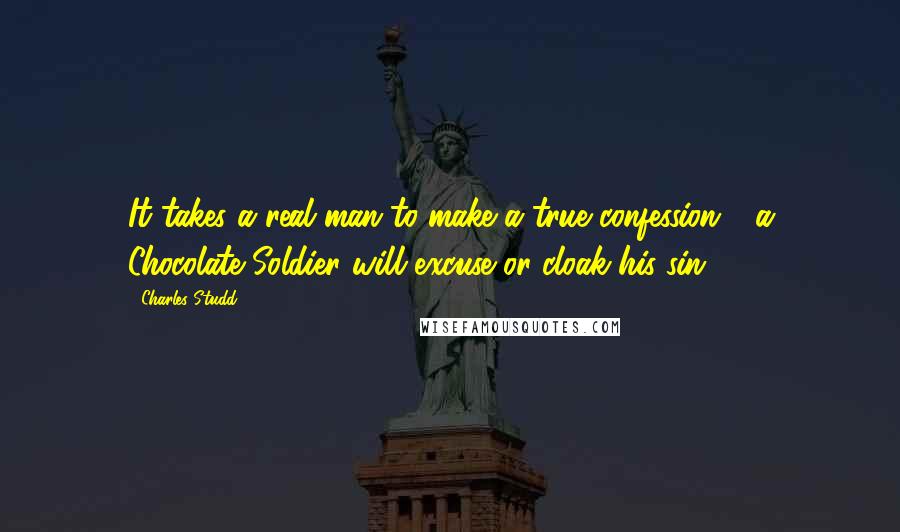 It takes a real man to make a true confession - a Chocolate Soldier will excuse or cloak his sin.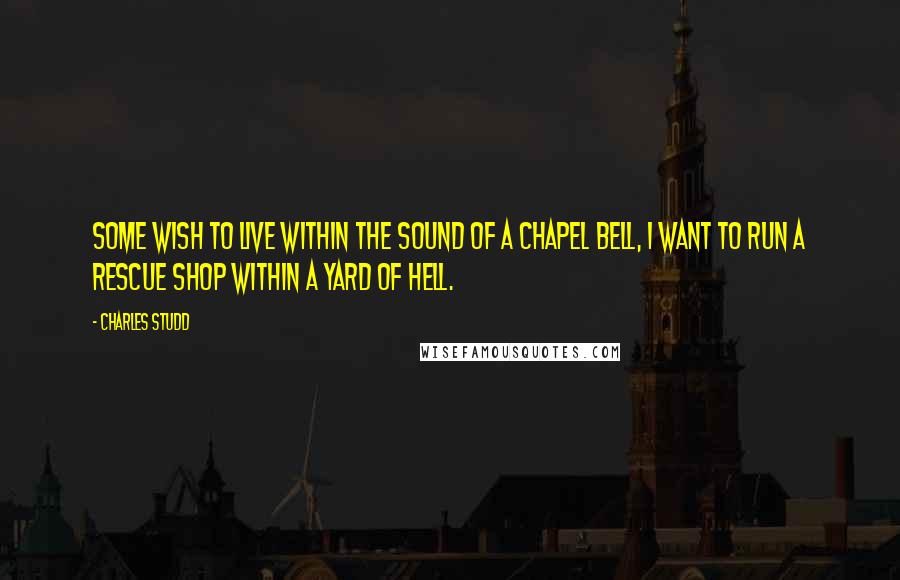 Some wish to live within the sound of a chapel bell, I want to run a rescue shop within a yard of Hell.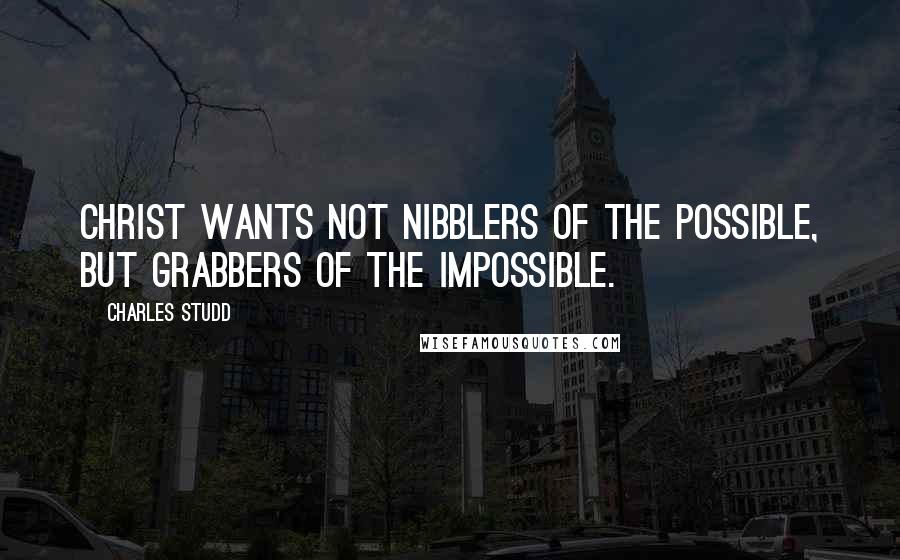 Christ wants not nibblers of the possible, but grabbers of the impossible.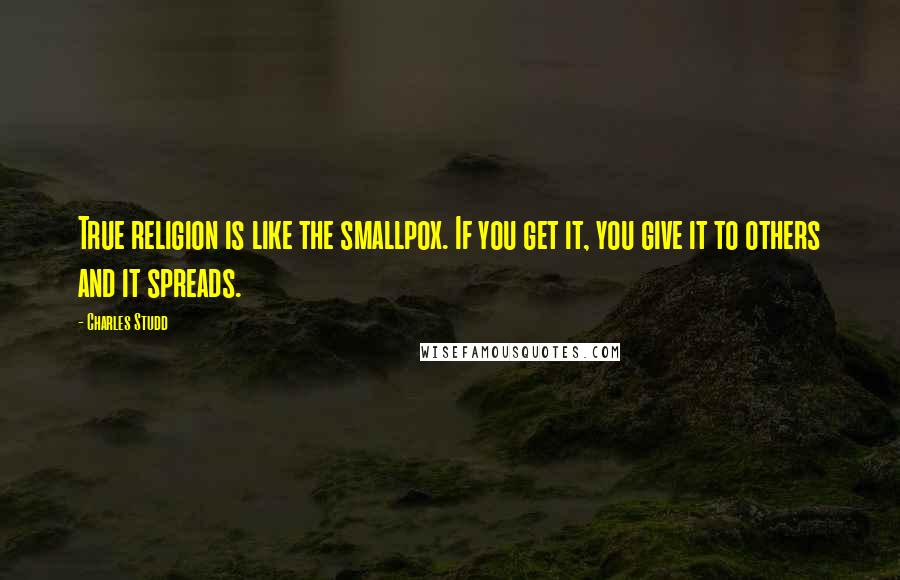 True religion is like the smallpox. If you get it, you give it to others and it spreads.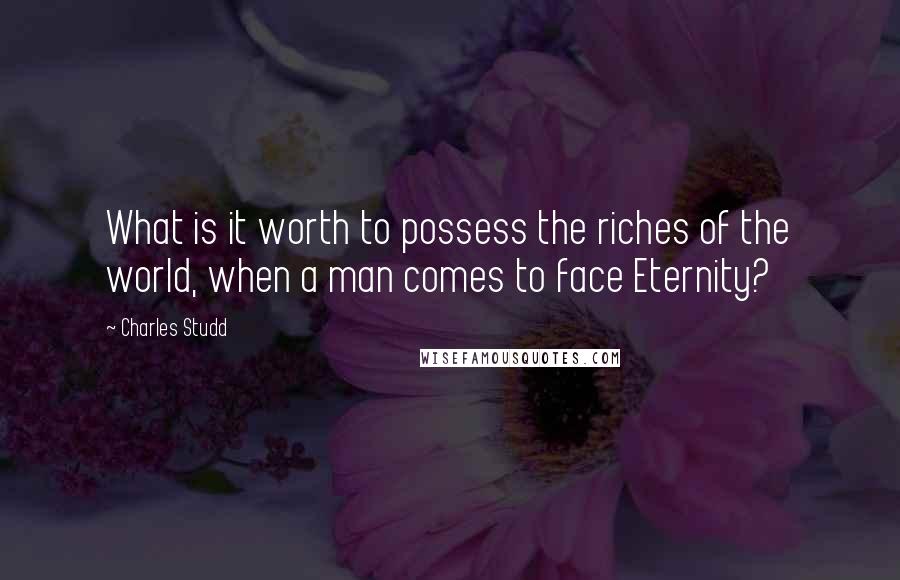 What is it worth to possess the riches of the world, when a man comes to face Eternity?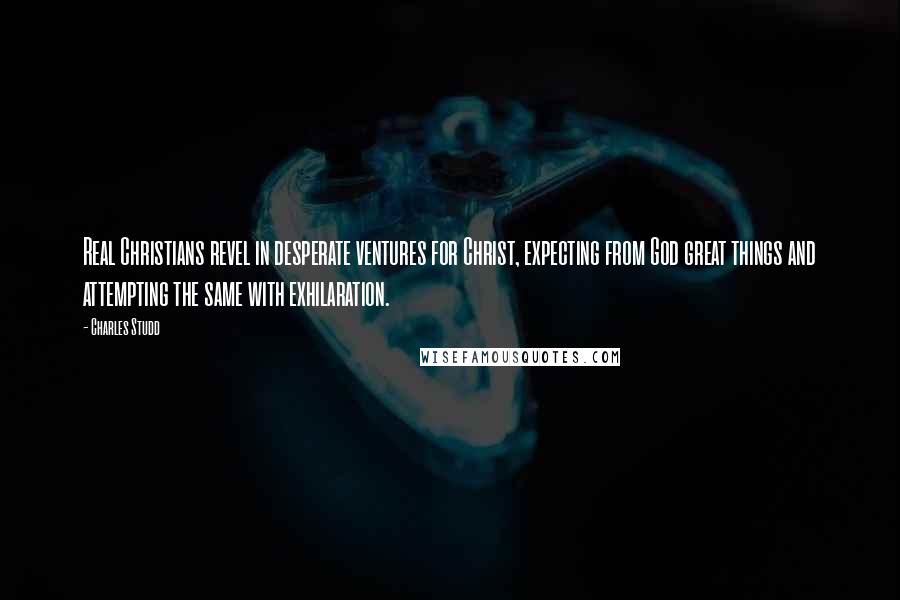 Real Christians revel in desperate ventures for Christ, expecting from God great things and attempting the same with exhilaration.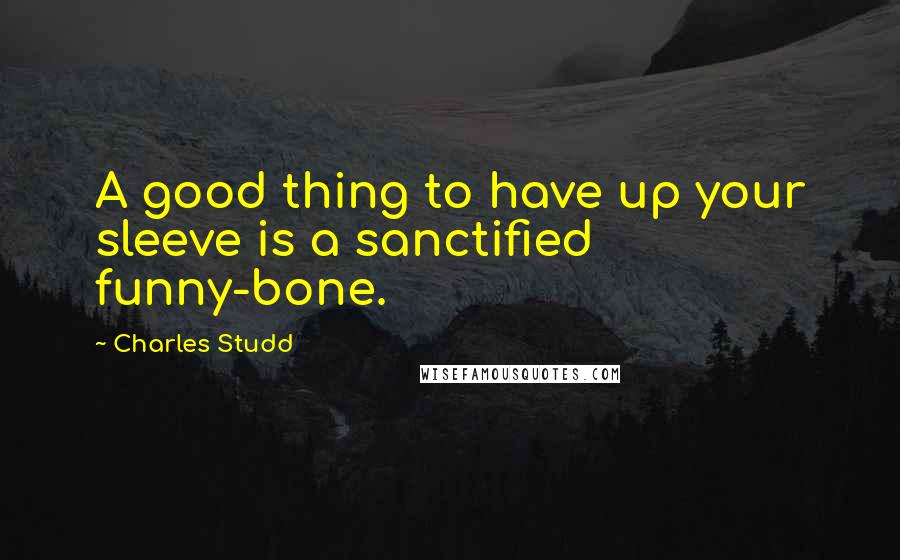 A good thing to have up your sleeve is a sanctified funny-bone.
Cease your insults to God, quit consulting flesh and blood. Stop your lame, lying, and cowardly excuses. Enlist!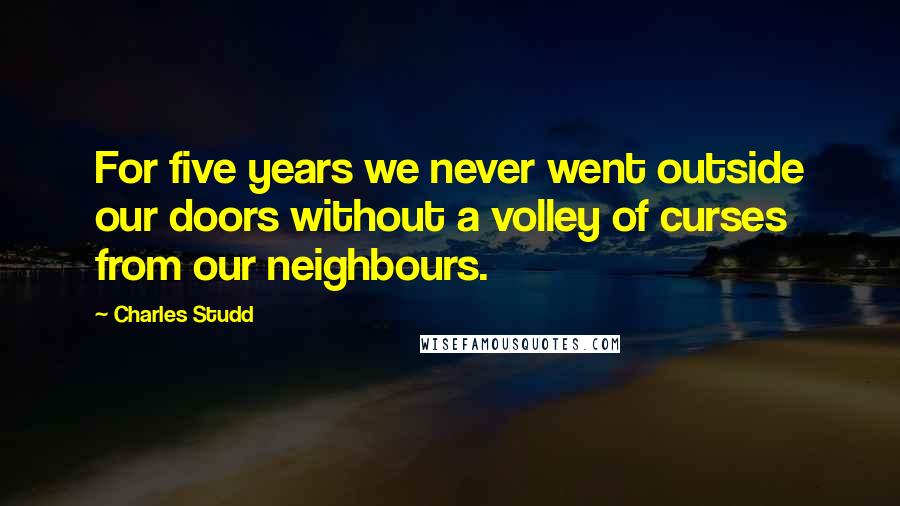 For five years we never went outside our doors without a volley of curses from our neighbours.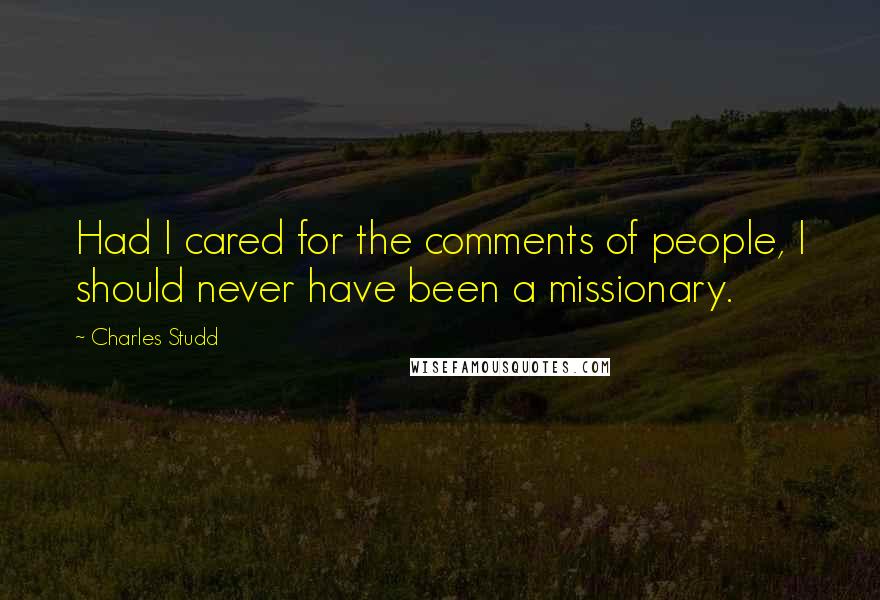 Had I cared for the comments of people, I should never have been a missionary.