Cecil Frances Alexander Quotes
Top 8 wise famous quotes and sayings by Cecil Frances Alexander
Cecil Frances Alexander Famous Quotes & Sayings
Discover top inspirational quotes from Cecil Frances Alexander on Wise Famous Quotes.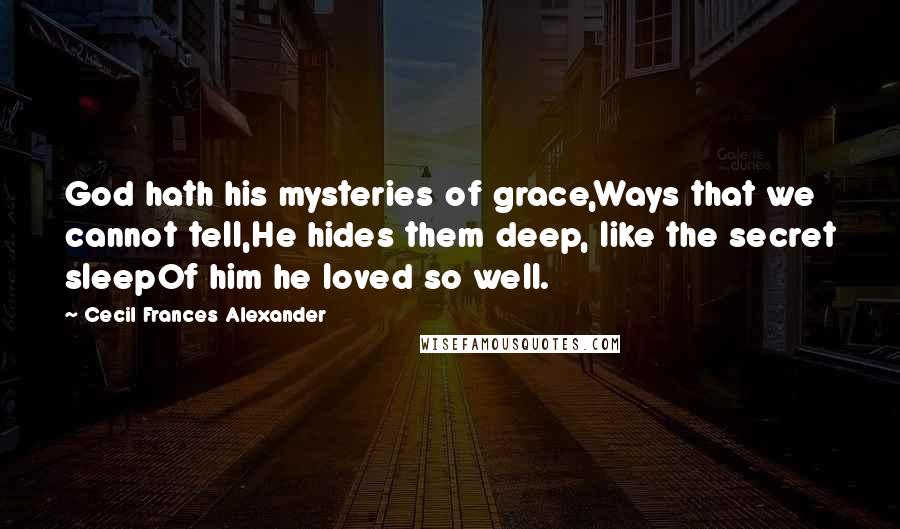 God hath his mysteries of grace,
Ways that we cannot tell,
He hides them deep, like the secret sleep
Of him he loved so well.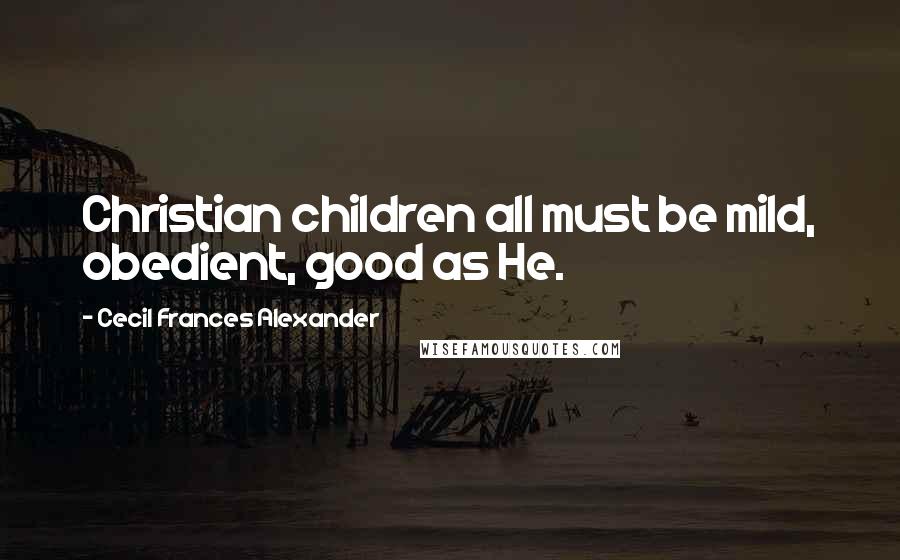 Christian children all must be mild, obedient, good as He.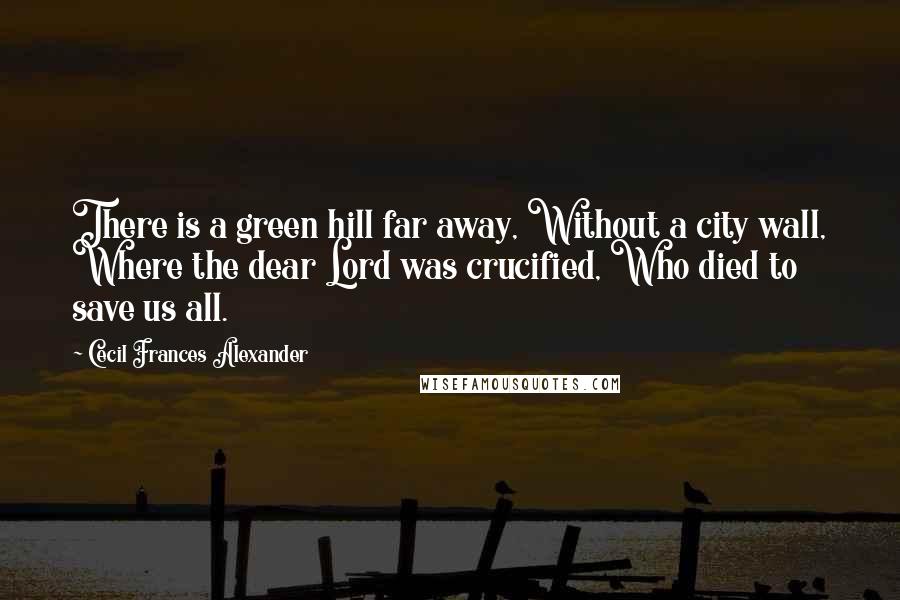 There is a green hill far away, Without a city wall, Where the dear Lord was crucified, Who died to save us all.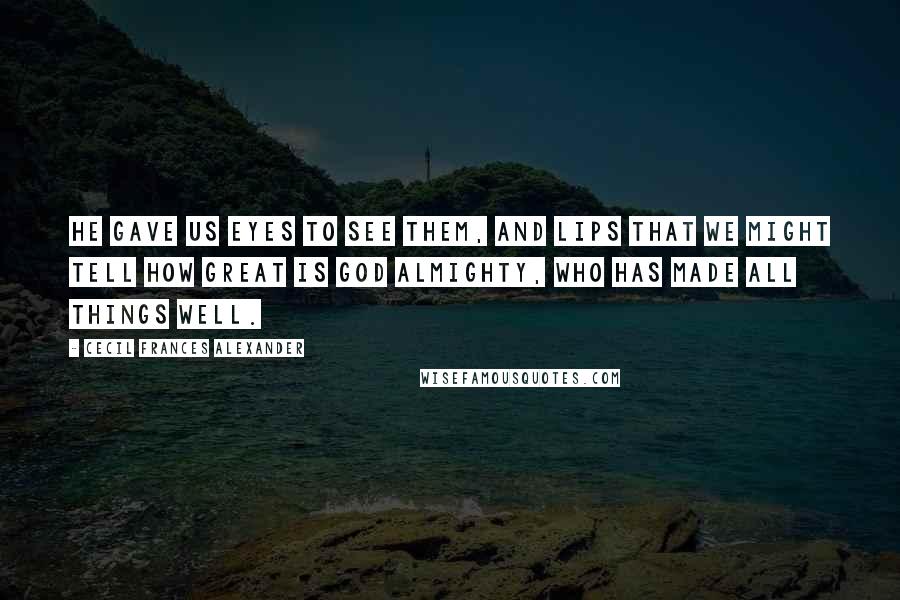 He gave us eyes to see them, And lips that we might tell How great is God Almighty, Who has made all things well.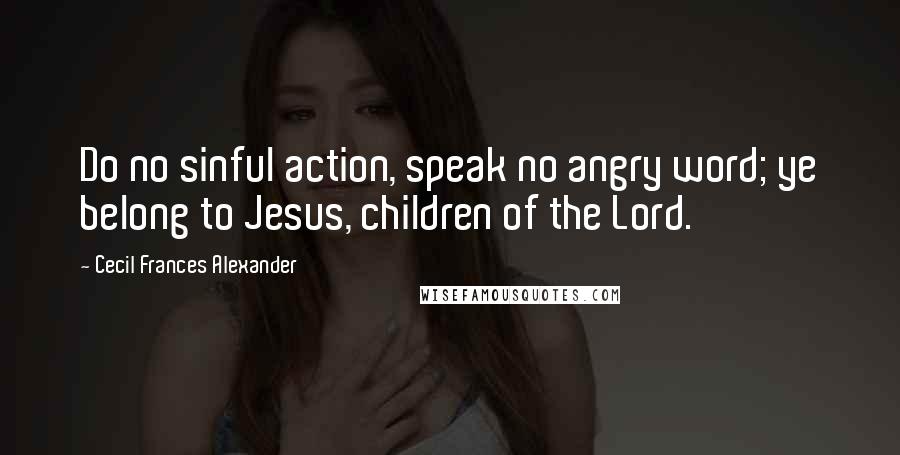 Do no sinful action, speak no angry word; ye belong to Jesus, children of the Lord.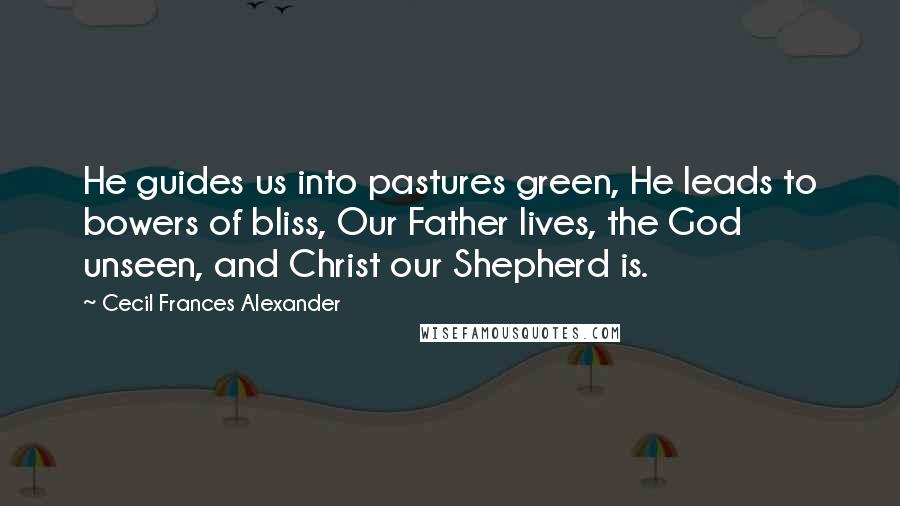 He guides us into pastures green, He leads to bowers of bliss, Our Father lives, the God unseen, and Christ our Shepherd is.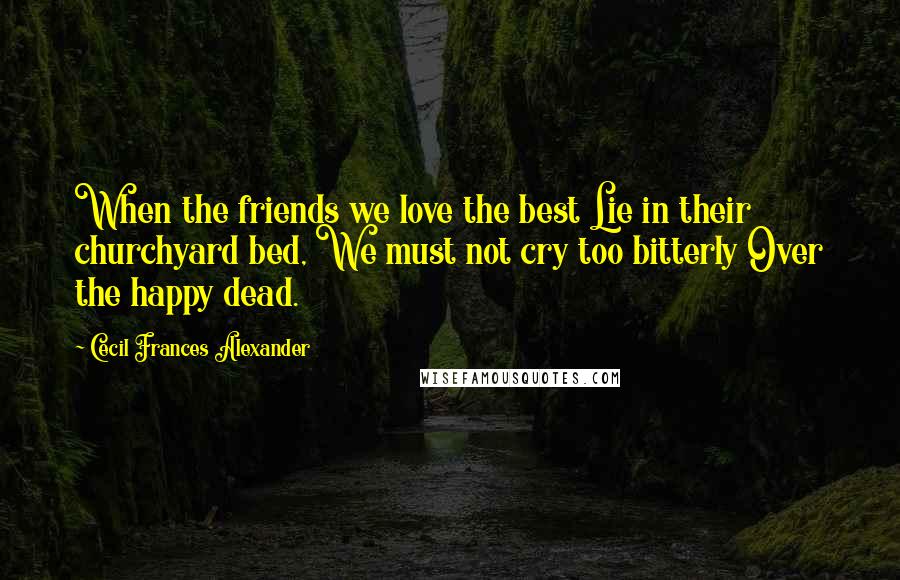 When the friends we love the best Lie in their churchyard bed, We must not cry too bitterly Over the happy dead.
The rich man in his castle, The poor man at his gate, God made them, high or lowly, And order'd their estate.