Carl Karcher Quotes
Top 6 wise famous quotes and sayings by Carl Karcher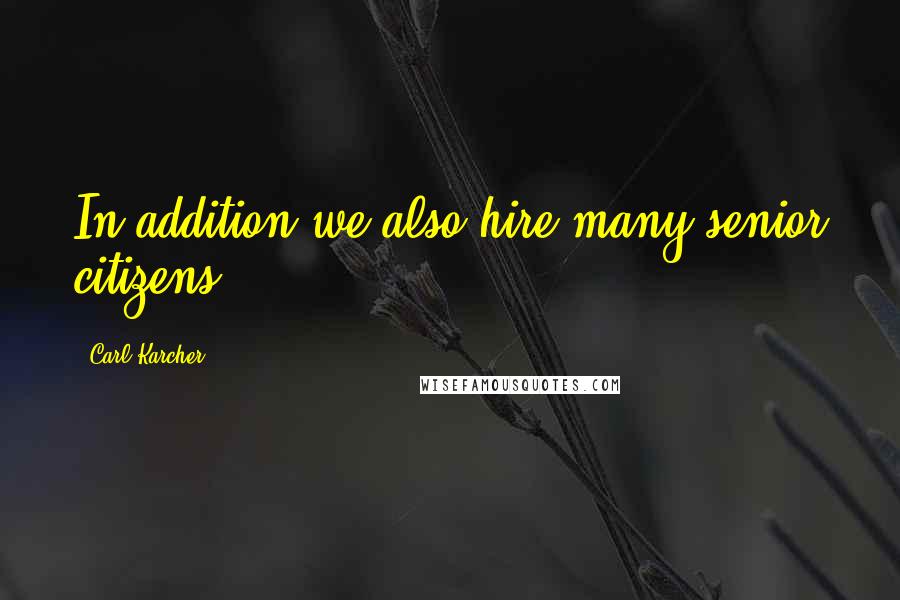 In addition we also hire many senior citizens.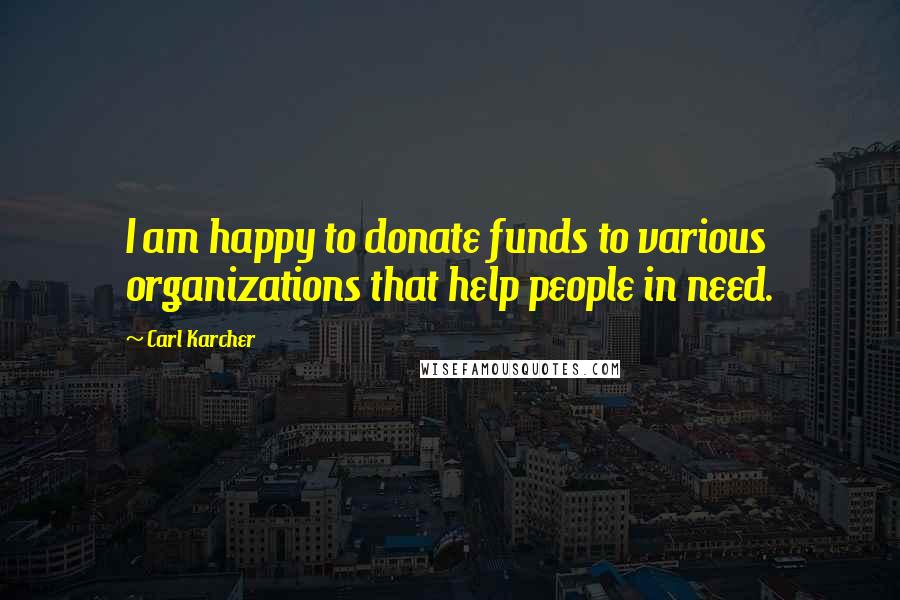 I am happy to donate funds to various organizations that help people in need.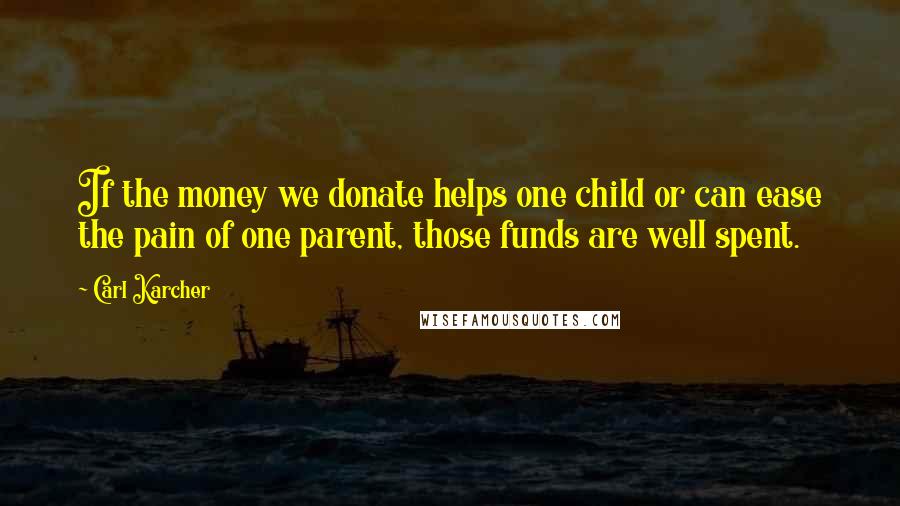 If the money we donate helps one child or can ease the pain of one parent, those funds are well spent.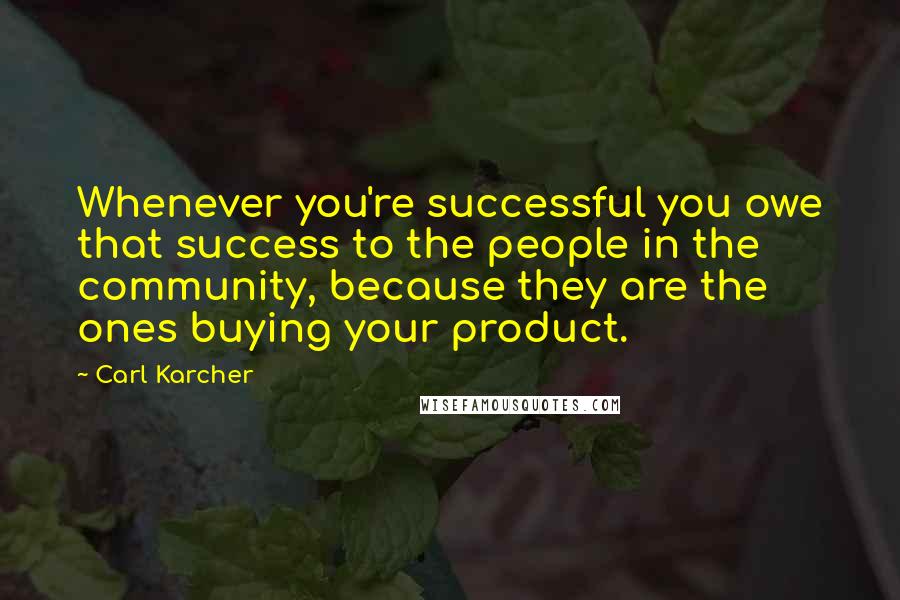 Whenever you're successful you owe that success to the people in the community, because they are the ones buying your product.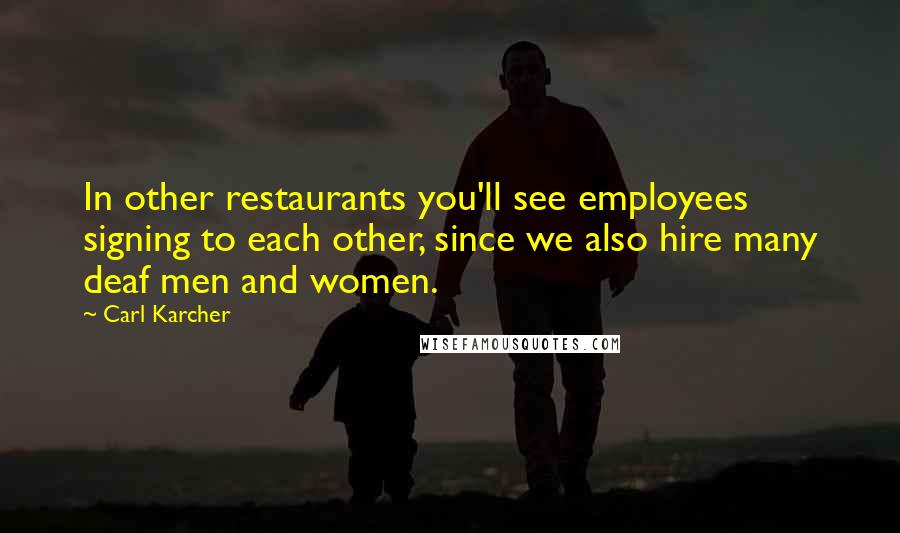 In other restaurants you'll see employees signing to each other, since we also hire many deaf men and women.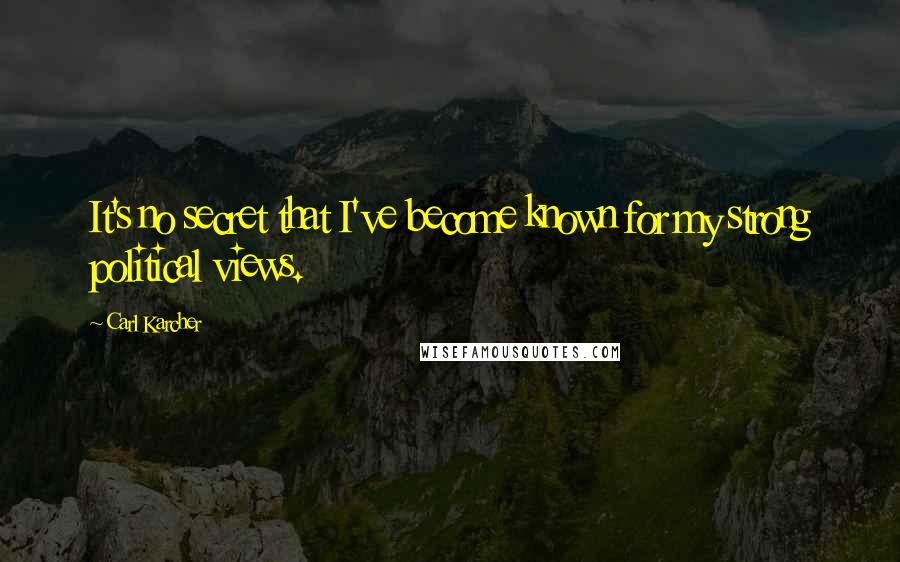 It's no secret that I've become known for my strong political views.