Ann Goldstein Quotes
Top 8 wise famous quotes and sayings by Ann Goldstein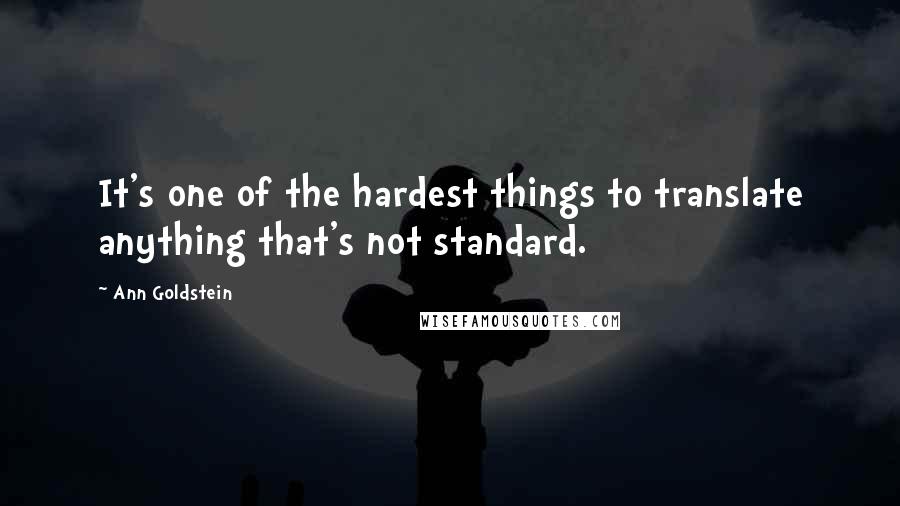 It's one of the hardest things to translate anything that's not standard.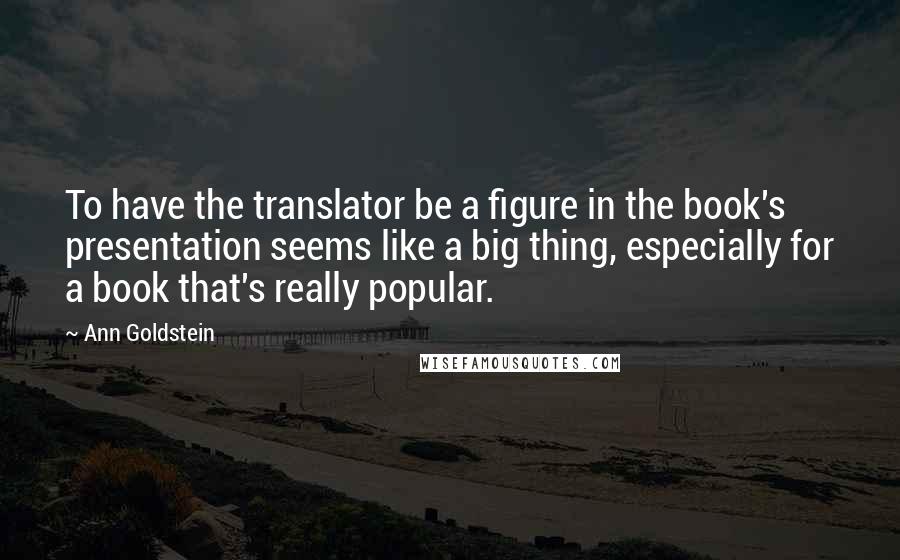 To have the translator be a figure in the book's presentation seems like a big thing, especially for a book that's really popular.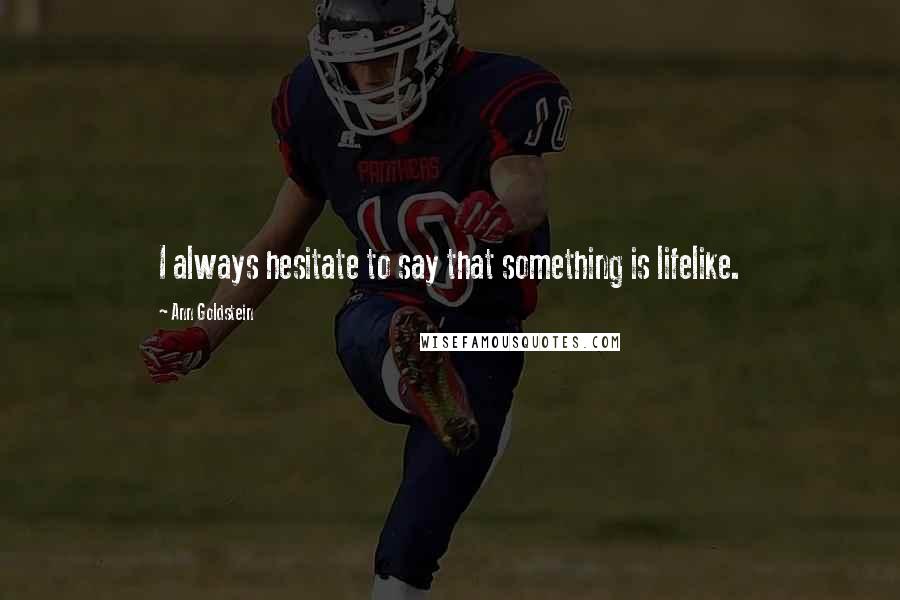 I always hesitate to say that something is lifelike.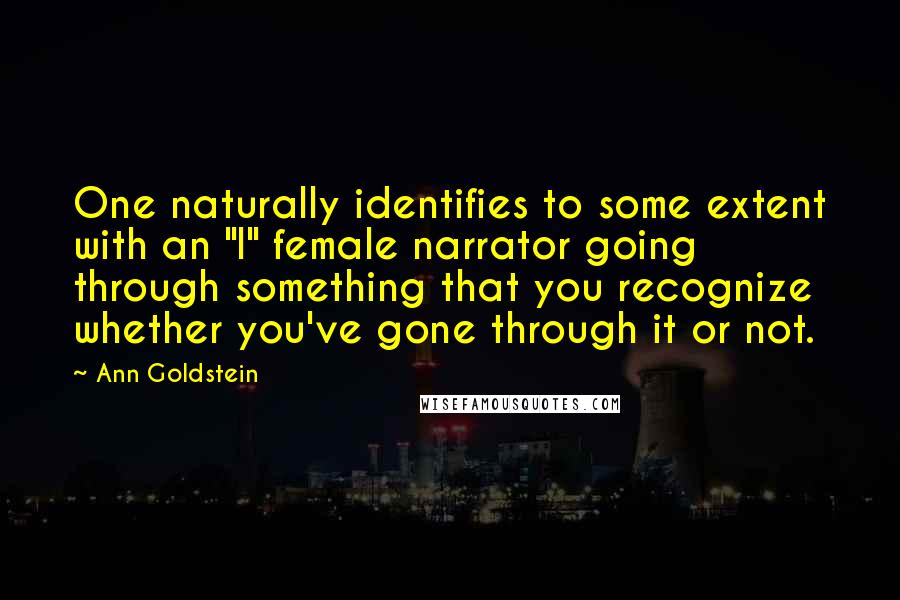 One naturally identifies to some extent with an "I" female narrator going through something that you recognize whether you've gone through it or not.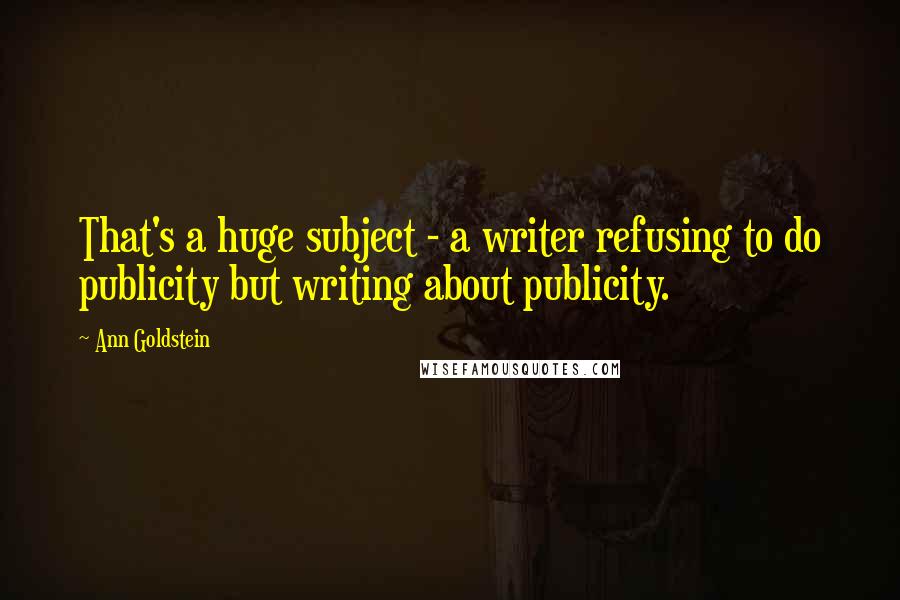 That's a huge subject - a writer refusing to do publicity but writing about publicity.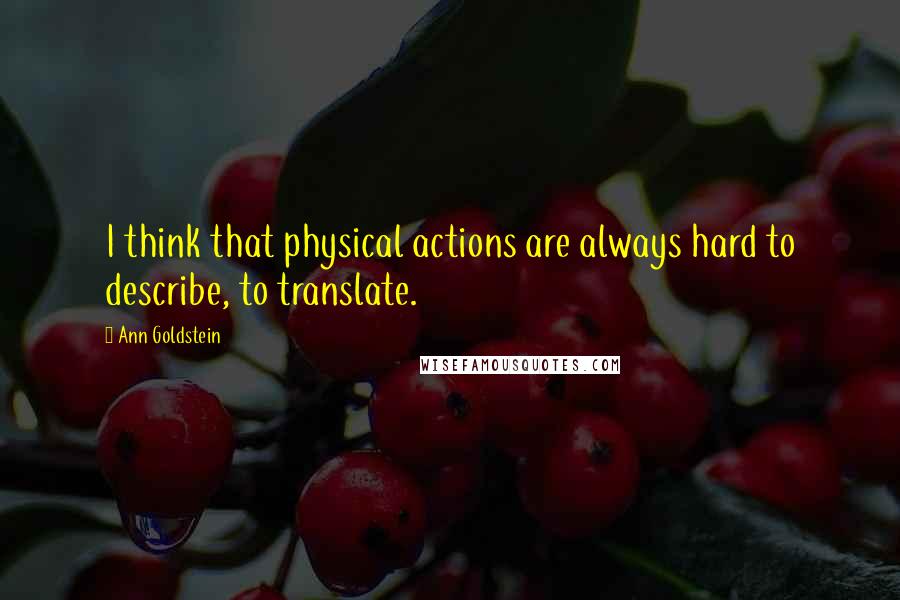 I think that physical actions are always hard to describe, to translate.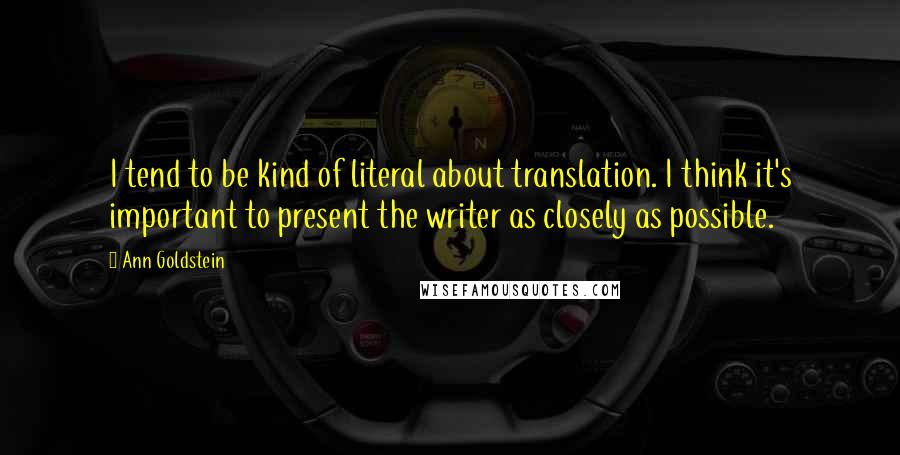 I tend to be kind of literal about translation. I think it's important to present the writer as closely as possible.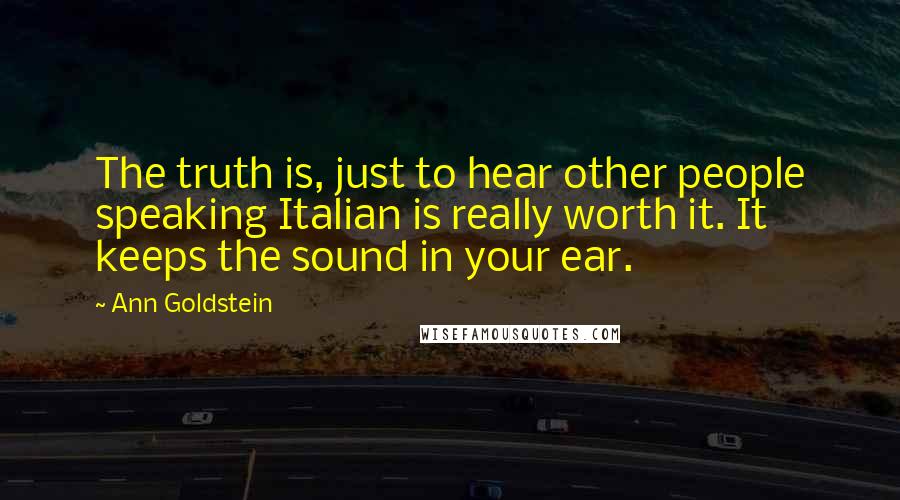 The truth is, just to hear other people speaking Italian is really worth it. It keeps the sound in your ear.