Angie Smith Quotes
Top 10 wise famous quotes and sayings by Angie Smith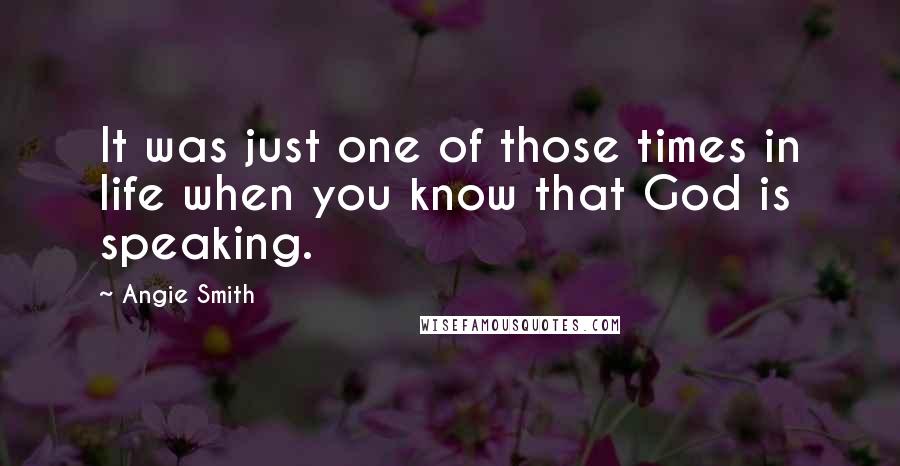 It was just one of those times in life when you know that God is speaking.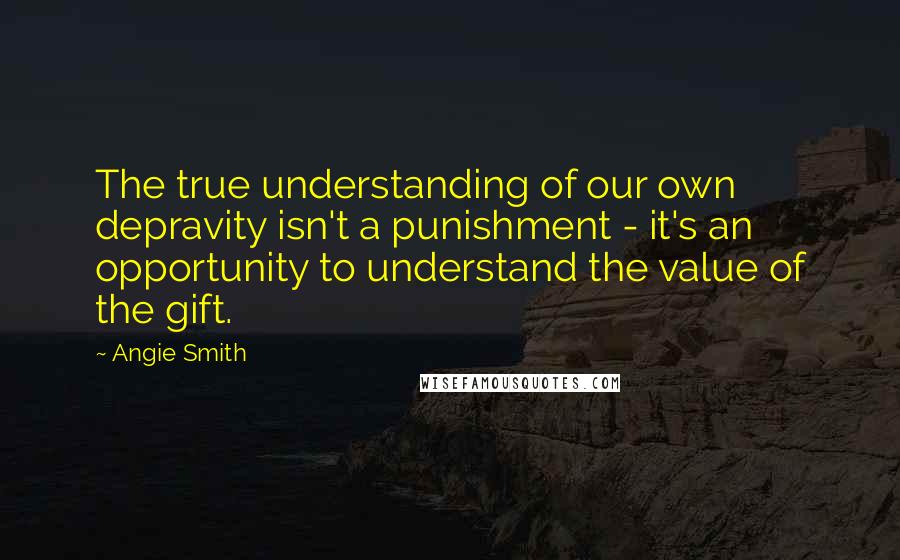 The true understanding of our own depravity isn't a punishment - it's an opportunity to understand the value of the gift.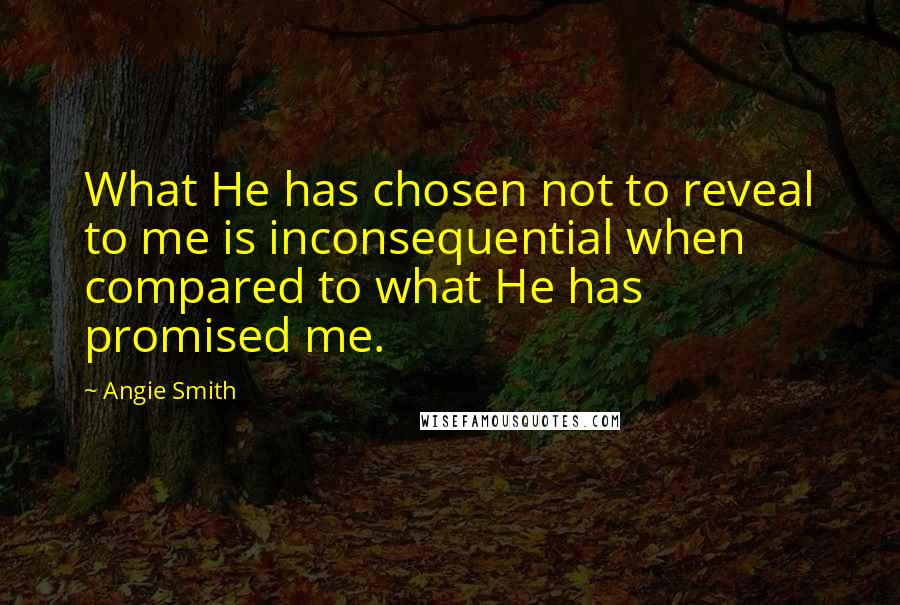 What He has chosen not to reveal to me is inconsequential when compared to what He has promised me.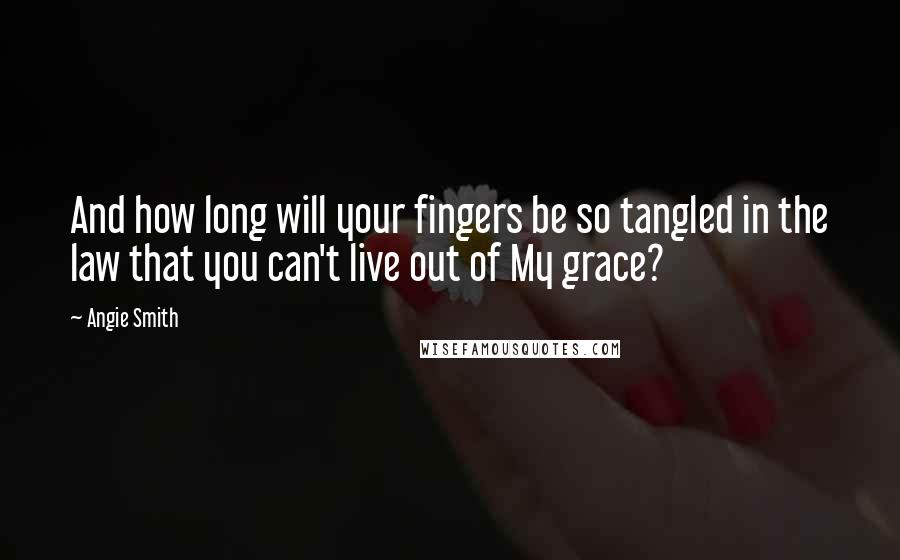 And how long will your fingers be so tangled in the law that you can't live out of My grace?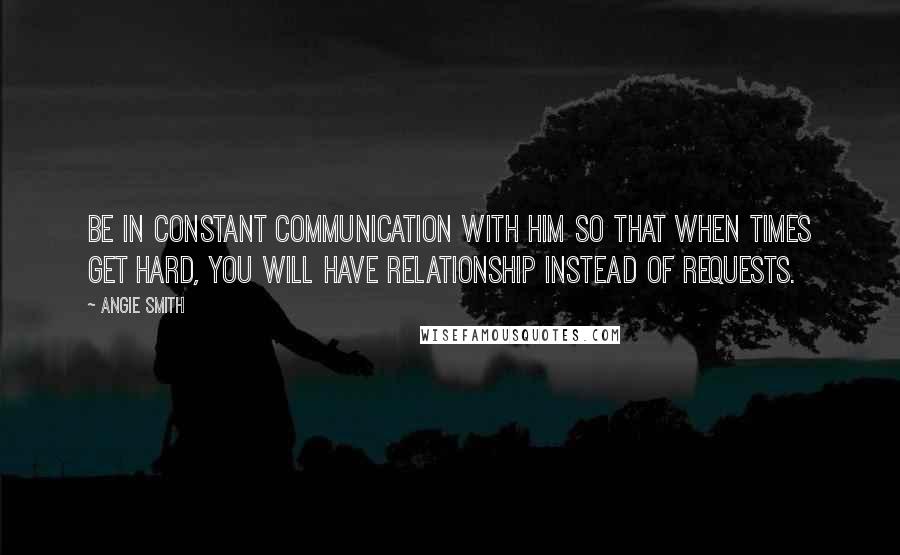 Be in constant communication with Him so that when times get hard, you will have relationship instead of requests.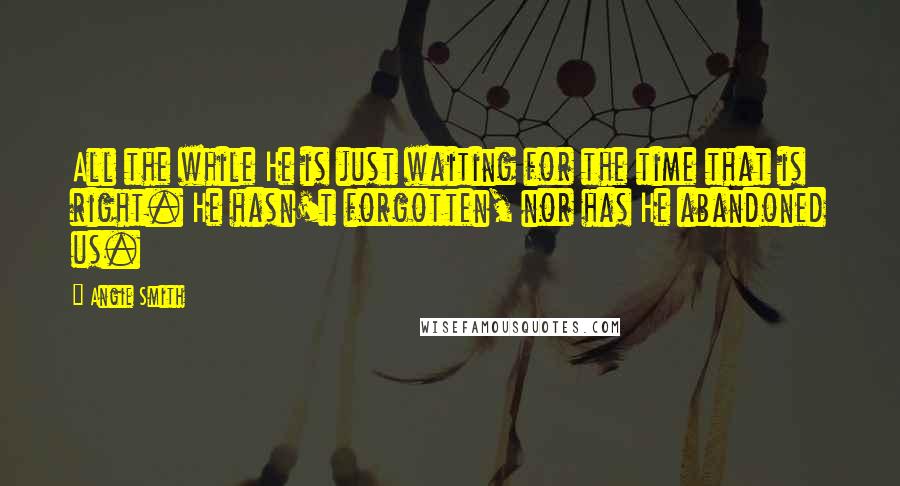 All the while He is just waiting for the time that is right. He hasn't forgotten, nor has He abandoned us.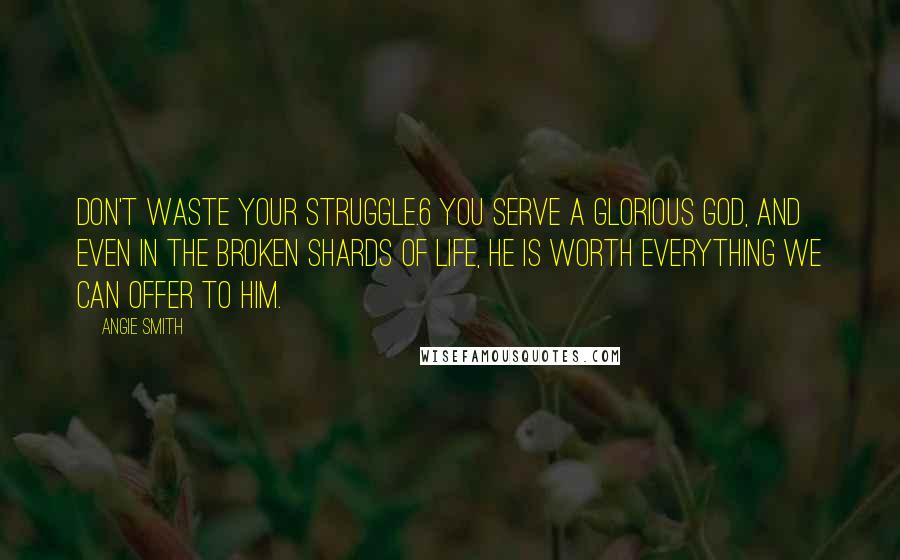 Don't waste your struggle.6 You serve a glorious God, and even in the broken shards of life, He is worth everything we can offer to Him.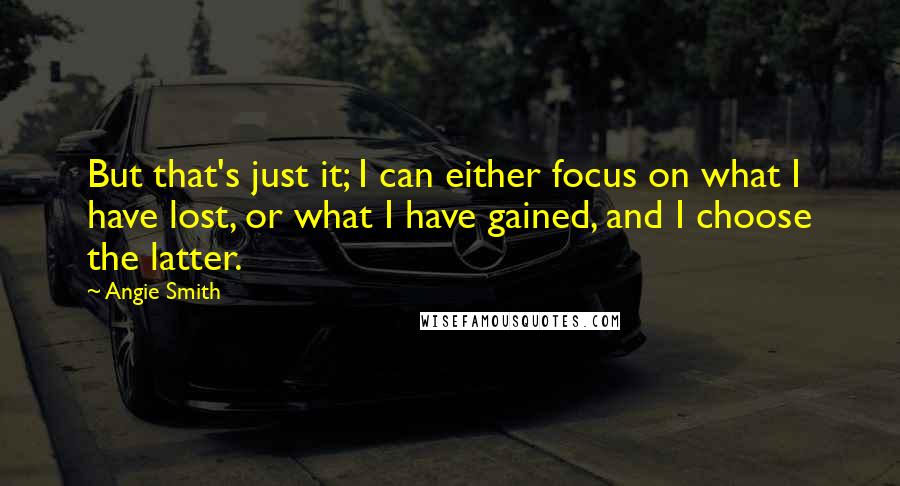 But that's just it; I can either focus on what I have lost, or what I have gained, and I choose the latter.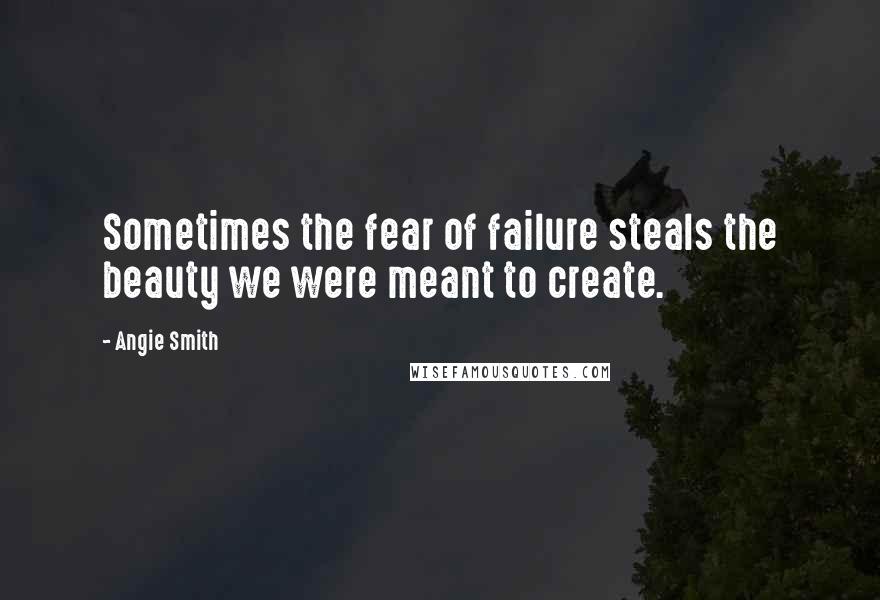 Sometimes the fear of failure steals the beauty we were meant to create.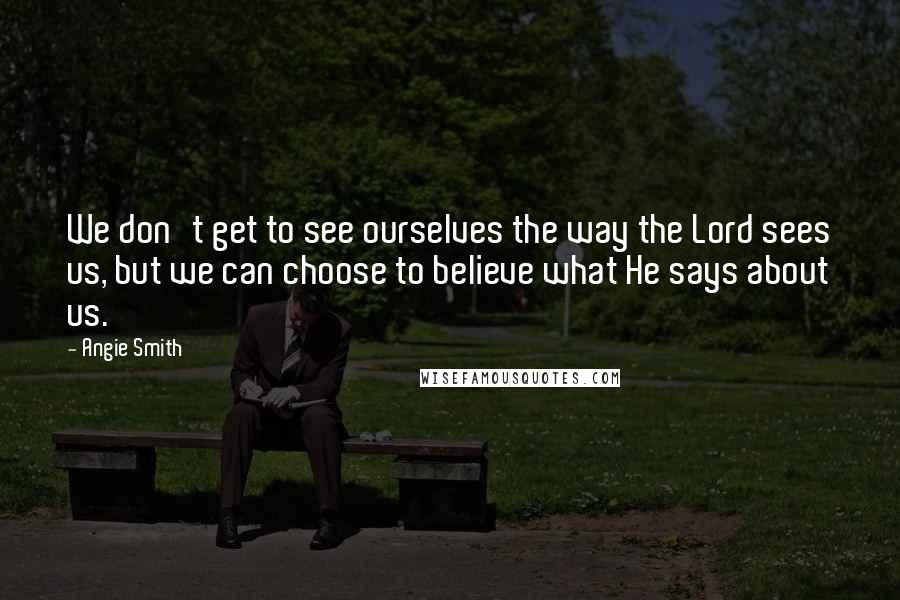 We don't get to see ourselves the way the Lord sees us, but we can choose to believe what He says about us.